Best Coffee Shops in Durham, NC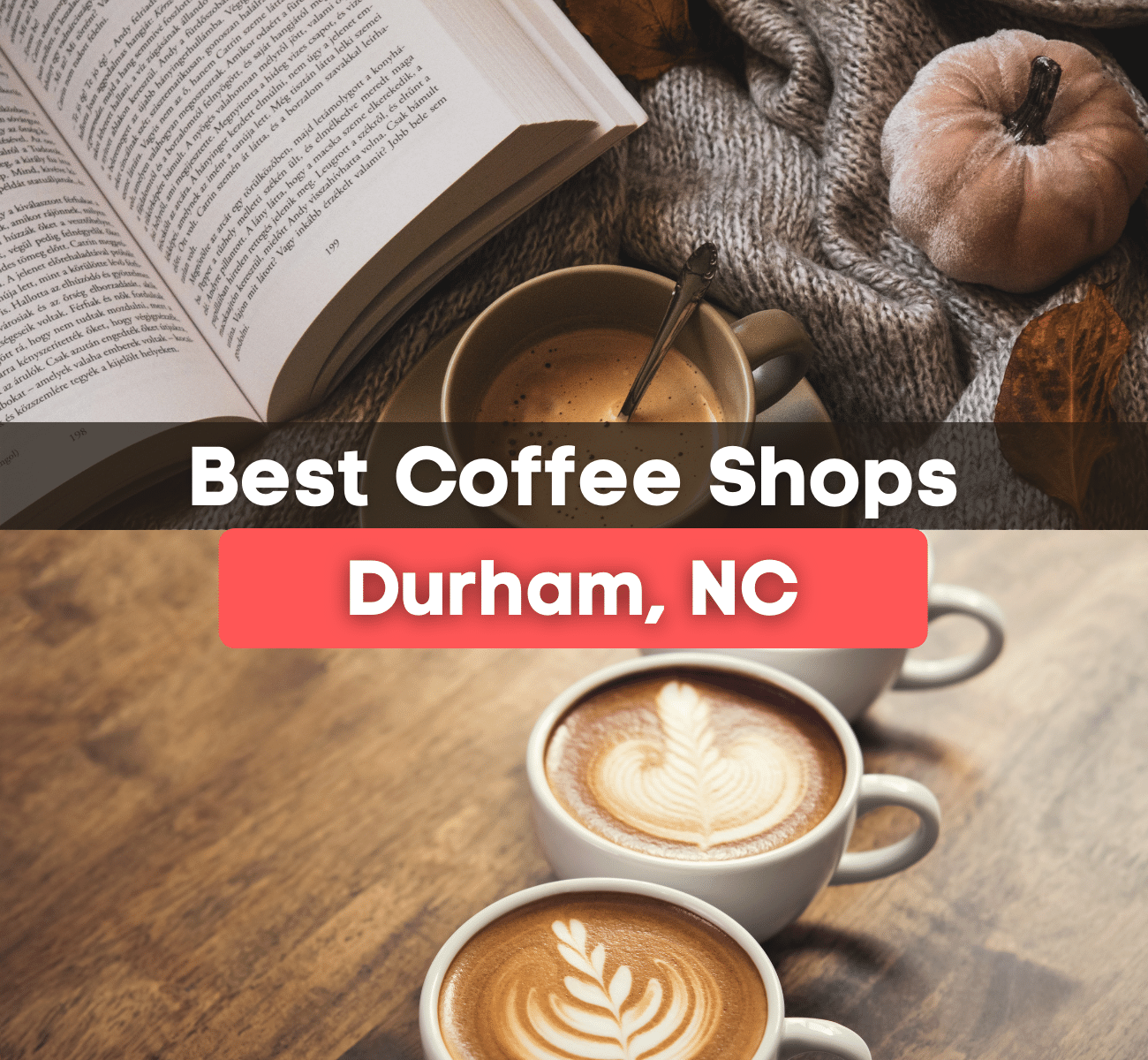 Best Coffee Shops in Durham, NC
Are you moving to Durham, NC, or currently live in the area and are looking for great coffee? We have you covered! 
Durham, NC, is located in Durham County and is one of the fastest-growing cities in North Carolina. Durham is a part of the Research Triangle Region, known for its technology companies and institutions. This region brings people from all over the world and constantly increases the population in Durham and the surrounding areas. With people moving to the area daily, continuous new developments exist. Restaurants want locations in the area along with shopping centers, entertainment venues, coffee shops, and more!
Here at Raleigh Realty, we have explored the city and found the best coffee shops in the area for you! We enjoy helping residents and newcomers navigate and get to know the town, so we also provide guides on the best restaurants, real estate trends, the cost of living, the best neighborhoods, and more!
While we mainly focus on assisting home buyers and sellers through the real estate process, we think helpful tips, tricks, and guides are just as important! 
So, if you've been on the hunt for the best coffee shops in Durham or enjoy trying new places, continue reading to be taken on a caffeinated journey through Durham, NC!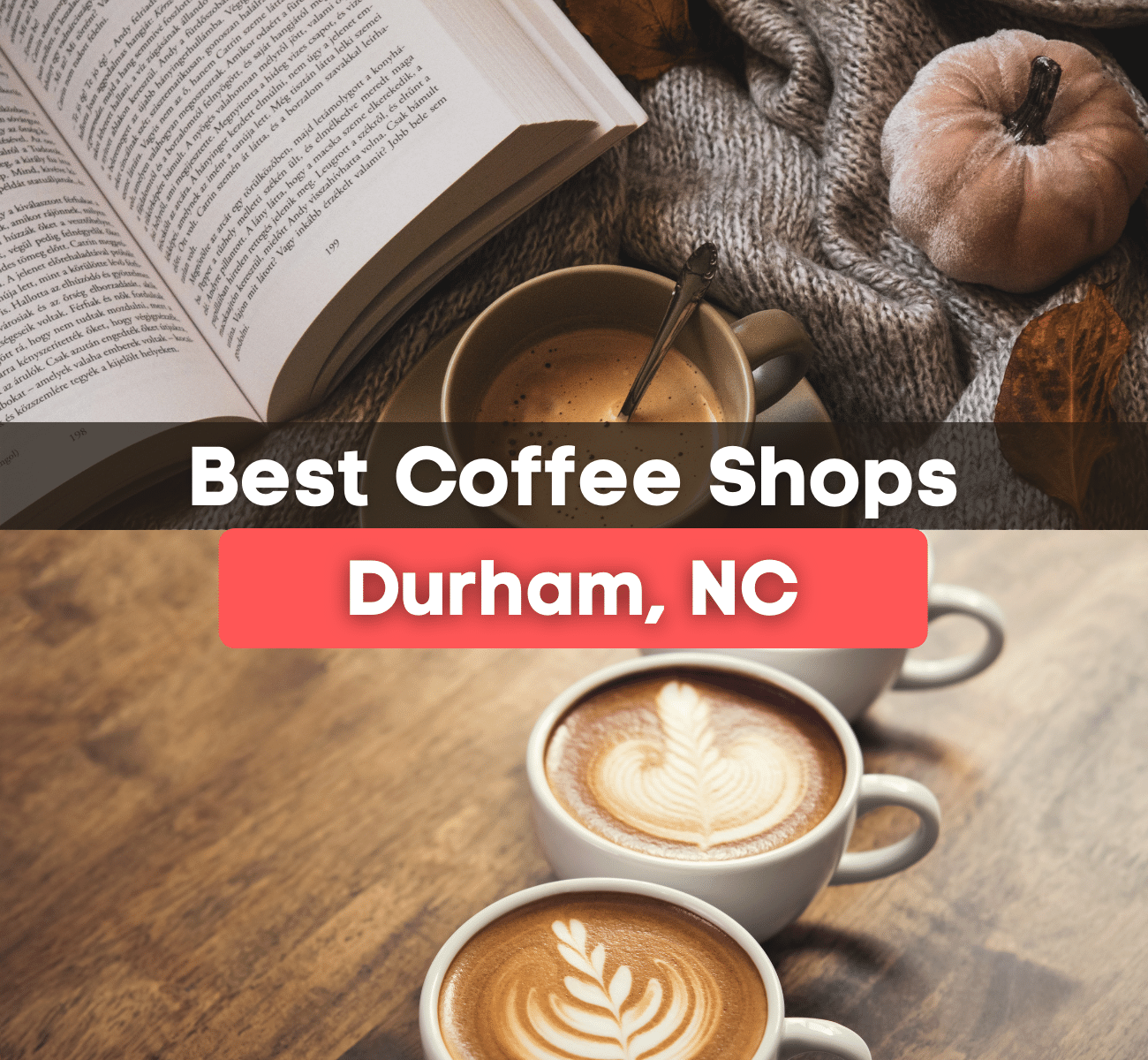 Here are seven of the best coffee shops in Durham, NC! 
Foster Street Coffee
Foster Street Coffee is known to be one of the best coffee shops in Durham to study, work, meet, or relax in Durham's central park district. They offer first-come, first-serve meeting rooms where you can work or study. These rooms can be reserved for $10,00/hour if you prefer privacy and exclusivity and includes all necessities, including a whiteboard, table, internet connection, and a Samsung smart TV equipped for HDMI casting. 
They also offer limited catering for a few or a few hundred people. They do not consider themselves to be a full-service caterer as they only supply
Individually bagged pastries 
Recyclable coffee/tea/hot chocolate carafes
Salads, wraps, and light lunch fare
Boxed breakfasts and lunches in varying configurations 
The coffee choices at Foster Street Coffee are constantly raved about by customers. They serve beverages such as regular house coffee, cappuccinos, cold brew, flavored lattes, mochas, espresso, and more. They also do seasonal drink specials. One is the Campfire Chai, a chai latte with toasted marshmallow syrup.
For food, they serve breakfast items such as the breakfast burrito and parfait, as well as salads, sandwiches, pastries, etc. 
Parking instructions 
"We are just North of the central park, streetside in the liberty warehouse building.

There is parking on Foster Street and the liberty warehouse garage entrance on W. Corporation St. 

Bring us your garage parking ticket to validate!".
Check out their website here! 
The hours are as follows: 
Weekdays: 7:00 AM - 6:00 PM
Weekends: 8:00 AM - 6:00 PM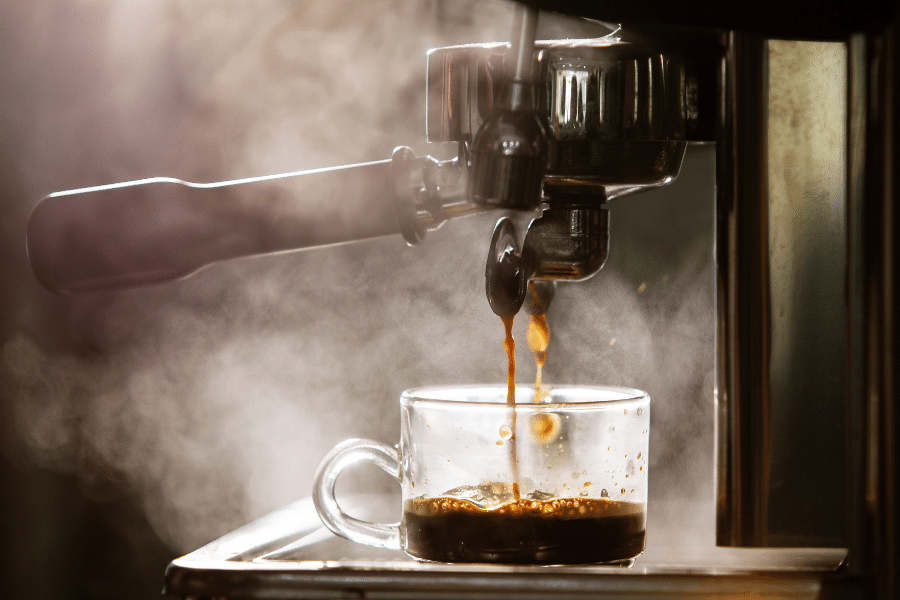 Bean Traders
"Bean roasters & coffee slingers." Bean Traders is known for its roasting methods and the delicious beans you can purchase. They even share their favorite at-home brewing methods and techniques on their website! When they first opened in 2000, their mission was to "roast and serve high-grade, delicious coffee in a warm and welcoming atmosphere while giving to our community through donations and service.". They have done just that! Their coffee is now trendy and a hit among Durham residents. 
They source their green coffee through direct trade, fair trade, and organic farms. 
They have many delicious options if you visit their Durham location instead of buying beans to brew at home. They serve drip coffee, americano, espresso soda, flat white, flavored lattes, and more. For those that don't like coffee or aren't in the mood, they serve various teas, smoothies, milkshakes, etc. 
Additionally, they serve muffins, bagels, croissants, waffles, pies, and other magnificent food items to fill your belly. 
Check out their website here! 
Located at 105 W North Carolina 54 #249
The hours are as follows:
Every Day: 6:00 AM - 7:00 PM 
Cloche Coffee
Pronounced 'cl-O-shh' (with a hard 'O'). The motto at Cloche Coffee is "Coffee, Plants, Pastry ... then repeat, repeat, repeat.". The atmosphere at Cloche makes it the perfect coffee shop to relax and enjoy the ambiance while meeting with friends or working. Their space is surrounded by glass and plants as the word 'cloche' is French for the bell and is a bell-shaped glass covering placed over plants to protect them from frostbite and encourage their growth. 
At Cloche, they exclusively serve Larry's Coffee. What's excellent about Larry's Coffee is that every bean is ethically sourced, and Larry himself has visited and verified that the farm offers living wages and healthcare to its workers. What's better than supporting a business that believes in sustainability and adequately supporting its employers?
To enhance the atmosphere, weekends at Cloche have become an event venue. The patio is transformed into a space for fitness, dance, acoustic music, and more! 
Now, let's talk about coffee! They serve reasonably priced drip coffee, espresso, Con Panna, cortado, cold brew, and more! They also offer teas, hot chocolate, chai, matcha latte, topo chico, etc. To add to your coffee, they have various milk and flavors such as mocha, vanilla, caramel, honey, salted honey, and seasonal flavors. Unfortunately, this specific location is not serving made-to-order food at the moment. 
Check out their website here! 
Located at 721 Broad St
The hours are as follows: 
Every Day: 7:00 AM - 7:00 PM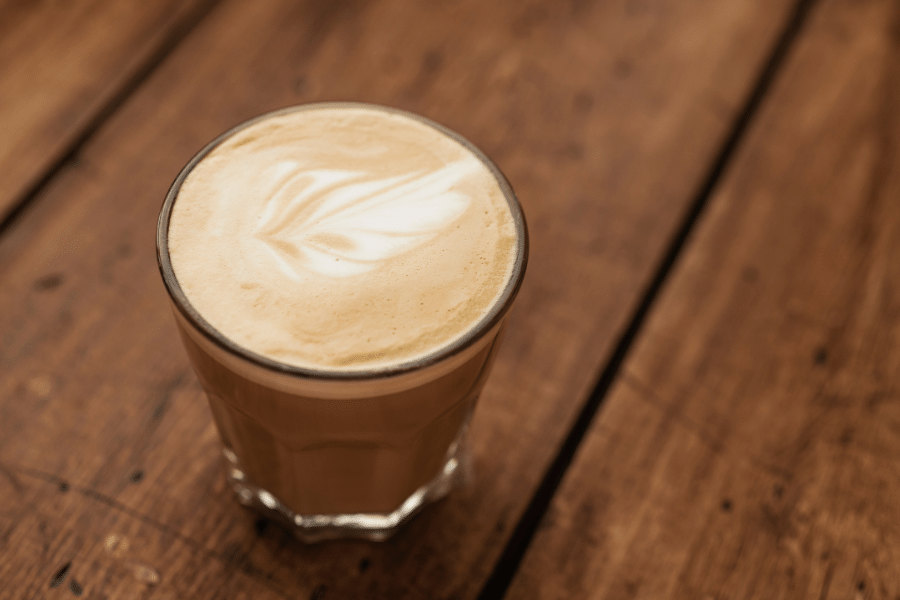 Beyu Caffe
"Since 2009, Beyu Caffe has been rooted in a love for coffee, community, and bringing people together where they can simply be themselves".
At Beyu Caffe, they serve their Heart & Soul signature blend. The blend is a smooth and delicious medium roast blend of Indonesian, Central, and South American beans with semi-sweet cocoa, sweet citrus, and caramel-tasting notes. With this blend, they can make exceptional beverages that everyone can enjoy. You can also purchase their combination to brew your coffee at home!
Their at-home coffee collection consists of their Heat & Soul blend, Say it Loud dark and proud blend, and their Rise Up Carolina breakfast blend. You can order classic coffee, cold brew, Mexican coffee, and specialty drinks at their cafe. One of my favorites is the Oprah Mocha, an espresso with dark chocolate, white chocolate, steamed milk, and topped cocoa. 
They have an extensive food menu, including coffee with omelets, french toast, and fresh salads. A southern favorite is the 'Chicken & Toast,' which is classic french toast served with fried chicken wings tossed in your choice of BBQ, buffalo, lemon pepper, dry rub, or a sweet and spicy wing sauce. 
Check out their website here! 
Durham locations: 
341 W Main St
900 Park Offices Dr
210 Science Dr
Caffe hours: 
Sunday: 8:00 AM - 3:30 PM 
Monday: CLOSED
Tuesday - Friday: 7:30 AM - 3:30 PM 
Saturday: 8:00 AM - 3:30 PM 
Joe Van Gogh
We've spoken about Joe Van Gogh Coffee in our previous coffee shop guides, but luckily enough, they also have a location in Durham! Joe Van Gogh is a North Carolina coffee roaster located throughout the triangle. Their coffee is always spoken highly of and loved by all customers. The mission at Joe Van Gogh is "to foster a community with great coffee - a community of farmers, millers, roasters, entrepreneurs, coffee professionals, and coffee drinkers.". They do this by developing unique relationships with everyone that assists in the coffee-making process. They are also sustainable and eco-friendly and package all coffee by hand. 
The cafe at Joe Van Gogh focuses on providing a seasonal menu, only using fresh and local ingredients. Their website has approximately 36 coffee blends you can choose from to purchase. The blends range from different regions, roast levels, causes, etc. 
When visiting their cafe, you are sure to get an exceptional beverage. Options range from classic coffee, such as drip and pour-over, to espresso drinks, seasonal drinks, teas, sweet drinks, and more. They also serve various food items, including muffins, scones, flavored pieces of bread (pumpkin bread!), cookies & bars, hot breakfast items, sandwiches, and more! 
Joe Van Gogh also caters for events! Their catering menu includes your favorites, like drip coffee, scratch-made pastries, muffins, cookies, etc. You can customize your catering orders to your liking. 
Check out their website here! 
Durham Locations: 
4711 Hope Valley Rd
1104 B Broad St 
The hours are as follows: 
Every Day: 6:30 AM - 5:30 PM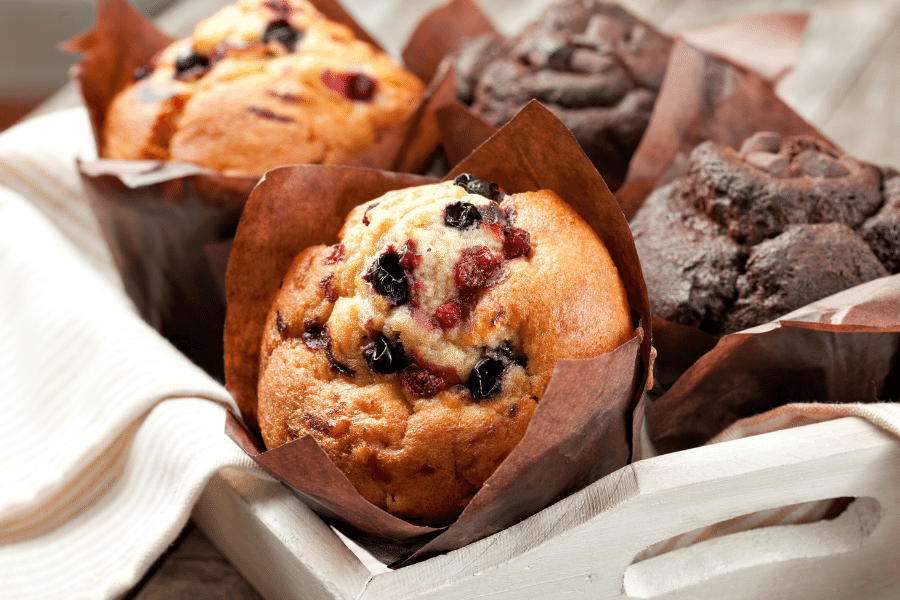 Everlou Coffee Co. 
"We have all loved, grieved, laughed, and dreamed over a cup of coffee. It's more than coffee. It's a chance to connect and create". 
Everlou Coffee Co is a coffee shop for more than just coffee. They take pride in providing customers with a safe and comfortable space to escape reality, relax, work, or meet. Their delicious coffee is sourced from Pure Intentions out of Charlotte, NC. With that, they can curate a menu that brings everyone joy. 
At Everlou, they serve all of your favorites, including lattes, mochas, espresso, nitro, cold brew, au lait, and more! Everything is very reasonably priced, not to mention exquisite! Check out this review: 
"Everlou is such a delightful little coffee shop. I love bringing my dog here and ordering one of their seasonal drinks. This is not a Starbucks wannabe - their drinks are unique, and the staff is so kind and personal. The cereal milk latte is DELISH any time of year. The pumpkin pie latte is, I kid you not, the BEST pumpkin coffee concoction I've ever consumed."
Check out their website here! 
Located at 506 N. Mangum St, Suite 102
The hours are as follows: 
Every Day: 7:30 AM - 3:30 PM 
Gulglhupf - Artisan Bakery, Cafe & Biergarten 
Guglhupf is an innovative Bakery, Cafe & Biergarten that serves contemporary cuisine that pays homage to their German roots. They use local and seasonal ingredients to ensure customers get the best quality possible in the coffee, bakery items, etc. 
The indoor and outdoor seating options at Guglhupf are beautifully decorated in their architecturally striking building. This location is perfect for meeting with friends or colleagues or getting work done while sipping delicious coffee and enjoying items from their bakery. 
Their cafe beverage menu includes coffee such as cold flash brew, americano, cortado, lattes, mochas, milchkaffe, espresso options, tea, brunch cocktails, and cafe specials. One of our favorite cafe specials is the spiced pumpkin - espresso, milk, jo snow pumpkin coconut, + Thai coffee syrups. 
Their bakery is also a hit providing an everchanging menu of cookies, scones, muffins, desserts, tarts, holiday specials, freshly baked bread, etc. 
Check out their website here! 
Located at 2706 Durham-Chapel Hill Blvd
Bakery hours: 
Tuesday - Saturday: 7:30 AM - 6:00 PM 
Sunday: 8:30 AM - 3:00 PM 
Monday: CLOSED 
Cafe and Biergarten hours: 
Tuesday - Thursday: 8:00 AM - 8:00 PM 
Friday - Saturday: 8:00 AM - 9:00 PM 
Sunday: 9:00 AM - 3:00 PM 
Monday: CLOSED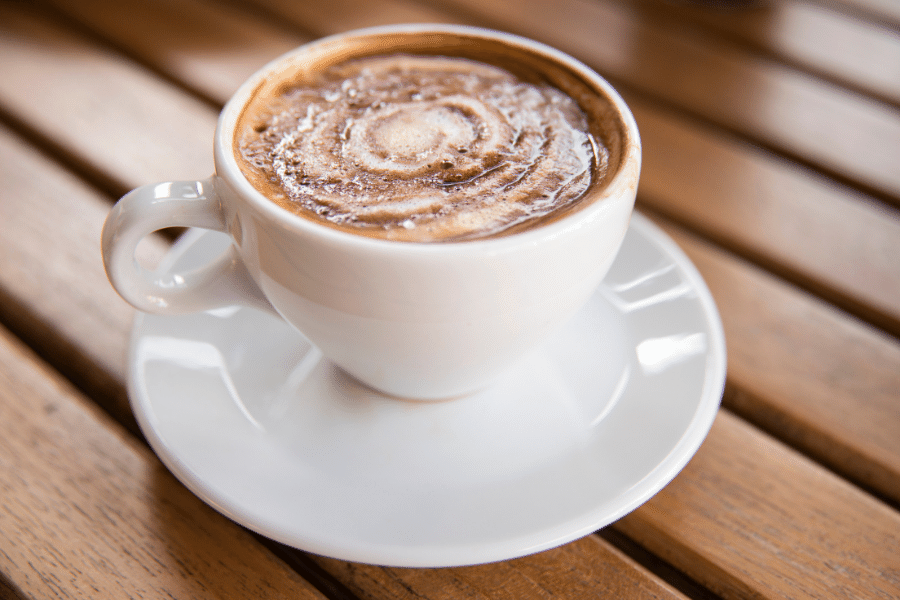 The Best Coffee Shops in Durham, NC - Final Thoughts 
Durham, NC, is known for many great things, including businesses, diversity, culture & arts, entertainment, and more! They are home to some of the best restaurants and coffee shops in the triangle region. When visiting the coffee shops in Durham, you can expect relaxing and welcoming atmospheres with safe spaces for work, meetings, etc. With the continuous growth in Durham and the triangle, you can expect more restaurants, coffee shops, shopping centers, businesses, etc., coming to the area daily. Here at Raleigh Realty, we enjoy exploring Durham and the surrounding areas to find the best places to visit and try. 
If you're planning a move and are interested in real estate in Durham, NC, feel free to contact us or visit our website to connect with an agent to help you along the process. 
If you found our guide to the best coffee shops in Durham useful, leave us a comment or suggestions on what we should try next! 
If you enjoyed our list as much as we did, share it with friends, family, and other coffee lovers to pass along the caffeinated love!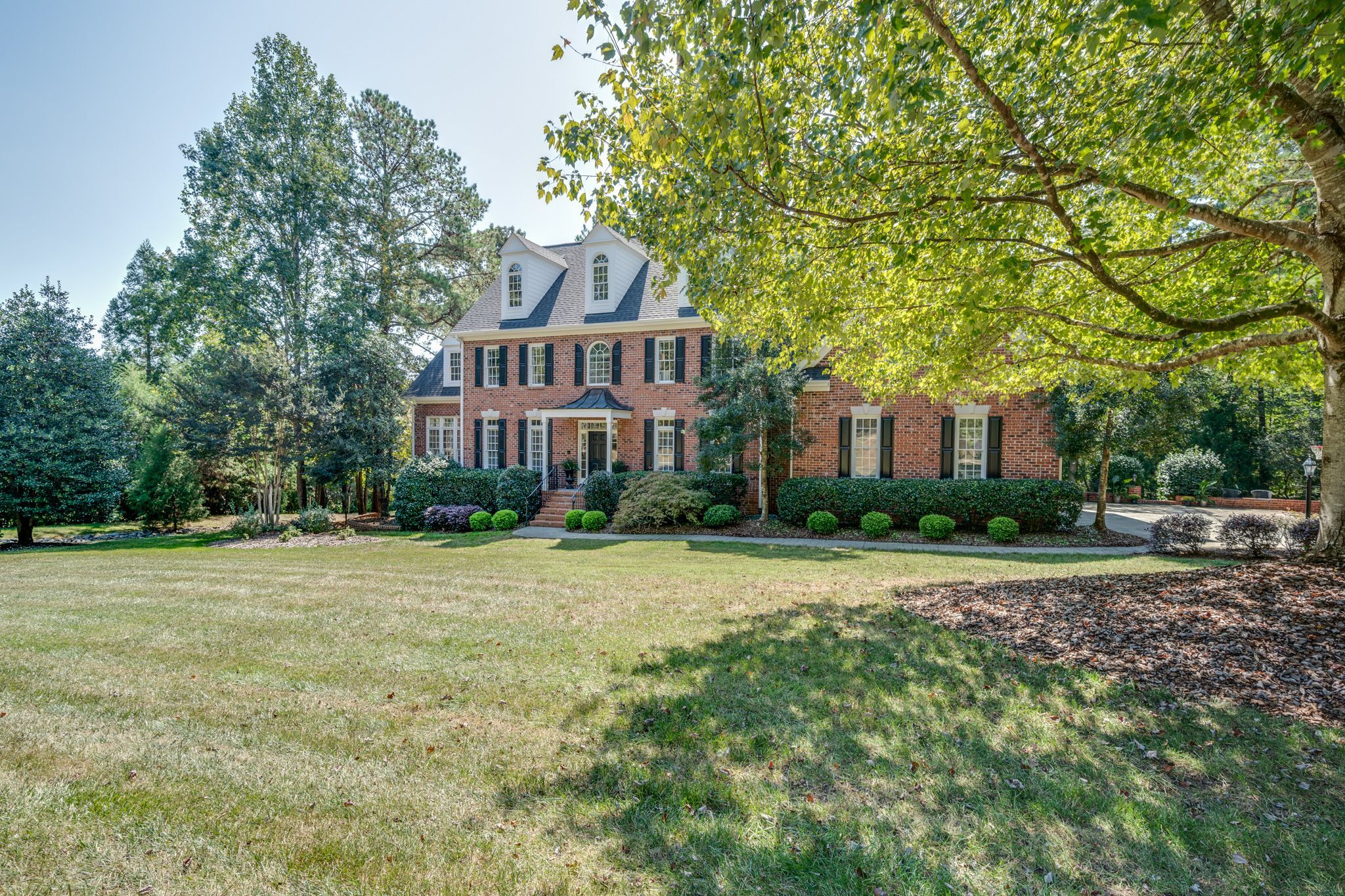 Find your new home
Search real estate and homes for sale