4 SIMPLE Steps to the Best Mortgage Rate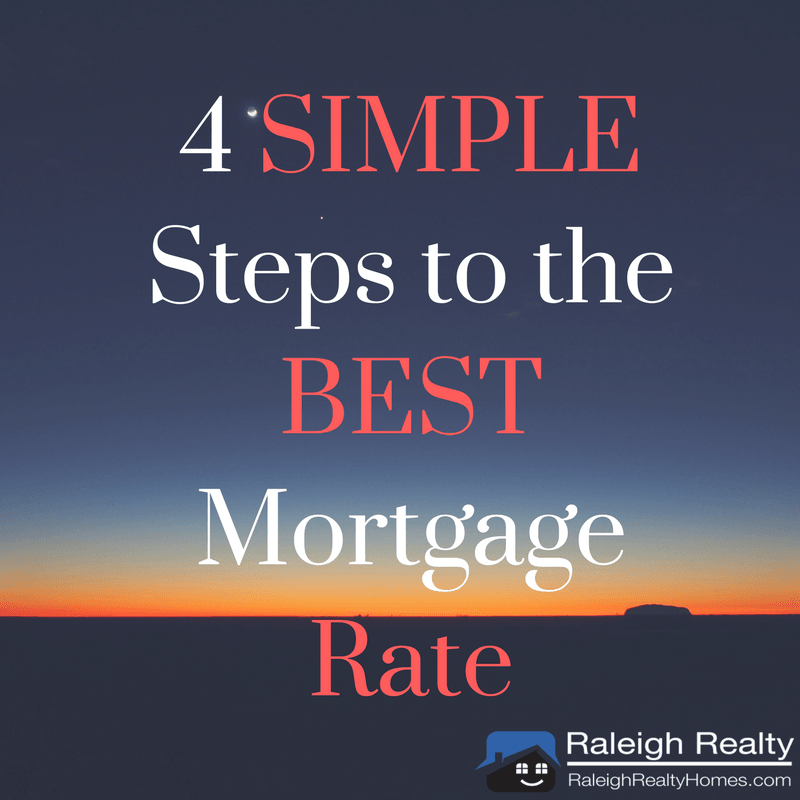 How to Get The Best Mortgage Rate and Lender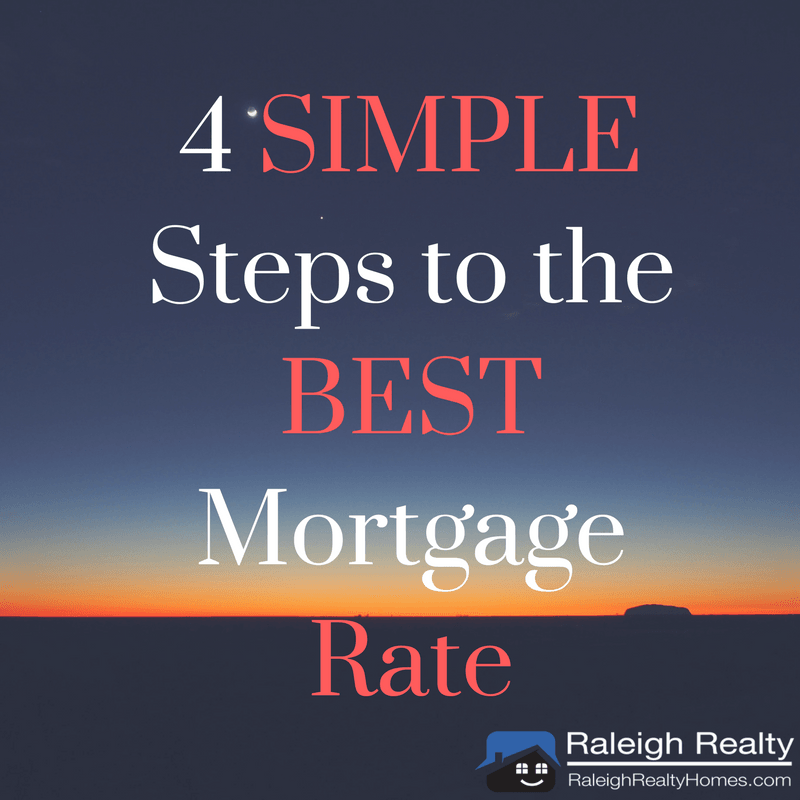 Looking for the best mortgage rate? In 2020, it seems like rates can't get any better!
Finding the best mortgage rates really starts and ends with the effort you put in to interviewing and running quotes from as many mortgage lenders as possible. Finding the best Realtor can also be a daunting experience as many folks who have lost their jobs in 2020 immediately when to real estate school to get their real estate license in NC.
People are buying homes in a hurry in Raleigh. Cary and Durham home sales have also jumped with everyone moving south!
While the Raleigh area has been a huge beneficiary to all the folks relocating from the North and other high-density areas, people are also relocating to areas all over the south! Many people living in Charlotte have mentioned a huge uptick in folks moving to the area with a large number of those people buying homes there as well.
Over the last 12 months, mortgage rates have been at historic lows and they continue to go lower. A mortgage can be daunting since you will be incurring a lot of debt, however, it is going towards something that will help you build wealth, a home. In this article, we are going over simple steps that anyone can take to getting a great mortgage rate.
There is speculation that rates will soon begin to go back up as inflationary fear starts to creep back in. For now, the question we want to address is how to get the best mortgage rates. Oftentimes your hunt for the best mortgage rate will allow you to also go ahead and get your mortgage preapproval. There are numerous options and strategies out there. Read on a bit further to learn all of the details.
Do the Math
The first thing you want to do is to figure out the math involved with your mortgage rate.
If you put down 20% your monthly rate is going to significantly decrease than if you put down 0-5%. You also will not have to pay mortgage insurance on a loan that has a 20% downpayment, where you are likely going to be paying Mortgage Insurance with anything less than 20%. Once you reach 20% or once your home to loan value ratio exceeds the 20% you can get rid of private mortgage insurance. A good way to understand what lenders are looking for is to understand the ACID TEST. 
Remember, buying a home with less than 20% down when it's your primary residence makes a lot of sense in many cases, especially if you have plans to invest the additional funds in other income-producing assets.
If you need help figuring out your mortgage rate, you can find general rates here. There are numerous online mortgage rate calculators that you can use to help determine your monthly payment and total cost of your loan.
There are a lot of different options for first-time homebuyers as well as move up buyers here in NC. You should check out the NC Home Advantage Mortgage if you live in the Raleigh, NC area - it's a great way to save some serious money on your home loan! If you live in a different state you should ask your Realtors what special programs, if any, your state offers to help you get the best mortgage!
Your lender is likely going to present you with different mortgage options. Sit down and do the math. A lot of times people would rather pay less money upfront, and leverage more of the banks money into a 30 year mortgage... especially if you're strapped for cash after the downpayment and closing costs.
Raise your Credit Score
This step is pretty straightforward. Your goal is going to be to raise your credit score as much as you possibly can before you take the next steps in buying a house. Your credit score is going to have a major impact on what the bank is willing to lend you, what your interest rate is going to be, and ultimately have a direct impact on your monthly payment.
One way to raise your credit score is to understand where your derogatory marks are and make sure they are accurate. If they aren't you should dispute them directly with the creditor and company. Also, you should look at the hard inquiries on your credit report. After two years these inquiries go away. So, if you're about to take out a mortgage but in 1 week you have 2 hard inquiries that will fall off your report, you may want to wait to lock it in!
There are things that can have a negative impact on your credit score, you will want to avoid these. These negative factors typically include hard inquiries, late or missed payments, and utilizing too much credit card debt. Another thing not to do, don't close out any lines of credit!  
Your lender is going to take a long look at your credit score to make sure they can offer you a loan. You should shoot for something over 700, while most lenders will comfortable lend over 625. Some will go below that, but your mortgage rate is going to reflect it!
Compare Lenders
In this step, you'll want to start shopping around for a lender. This isn't as complicated as it might seem. There are many online websites that offer access to lender services. Many of them only require a bit of information to match you up with a list of ideal lenders that'll be suitable for your situation.
Simply supply requested information such as your current loan situation, what type of loan you are seeking to acquire, and your contact information. From there, many of the lender services will connect you with up to 4 or 5 different lenders who will compete to provide you with the mortgage rate you're looking for.
Once you're connected with the lenders, you're going to want to interview each and every one of them. This process would be the same as if you were interviewing any type of contractor that you would hire to come in and redo your floors or paint your house. This will give you a chance to get to learn a lot more about them.
For one, you will want to talk to them about their rates. You also want to use this interviewing process to determine if the lender's company is one that you would feel comfortable doing business with, has a good reputation, credible, can get your loan funded, and will make the whole process a pretty pleasant experience. Granted, it is a bit of a commodity. With that said, it isn't always about rates.
It's possible for you to encounter a lender who can get you the very best rates, but on the downside, won't be able to actually get you a loan. Another thing to be cautious of is that they might be able to get you the loan but then alter the terms once they get you to the closing table. Choose someone that you're comfortable with and stay with them. Once that's done, the final step awaits you.
Lock Rate & Close the Deal
Now here's the final step. Once you have done the math, improved your credit score, and found yourself a great lender, it's time to finally lock in that deal. Rates are variable right now. They are constantly going up and down. Make sure to take your time and wait until that rate is at a spot where it will actually save you money.
You're going to need all of your income documentation, your tax returns for the last 2 years or your W-2 forms, your 2 most recent pay stubs, the last 3 or 6 months' bank statements from your bank, and any other paperwork you might have. This can also be your current mortgage or any other source of income documentation.
A few other things you might also want to provide documentation for are things such as other expenses you might have, business interests, and/or rental properties that you may own. You'll want to have as much documentation as possible. Once it's all gathered, organize it neatly in a file or folder and you'll be ready for the next step.
No one knows exactly when interest rates will go back up, but the sentiment is that it will happen a lot sooner than later. So, it's better to move quickly than miss out and end up kicking yourself later on for missing out on an opportunity to lock in a great 15 or 30-year fixed rate. With that being said, we hope you found this information to be very helpful. We wish you the best of luck in your mortgage rate endeavors.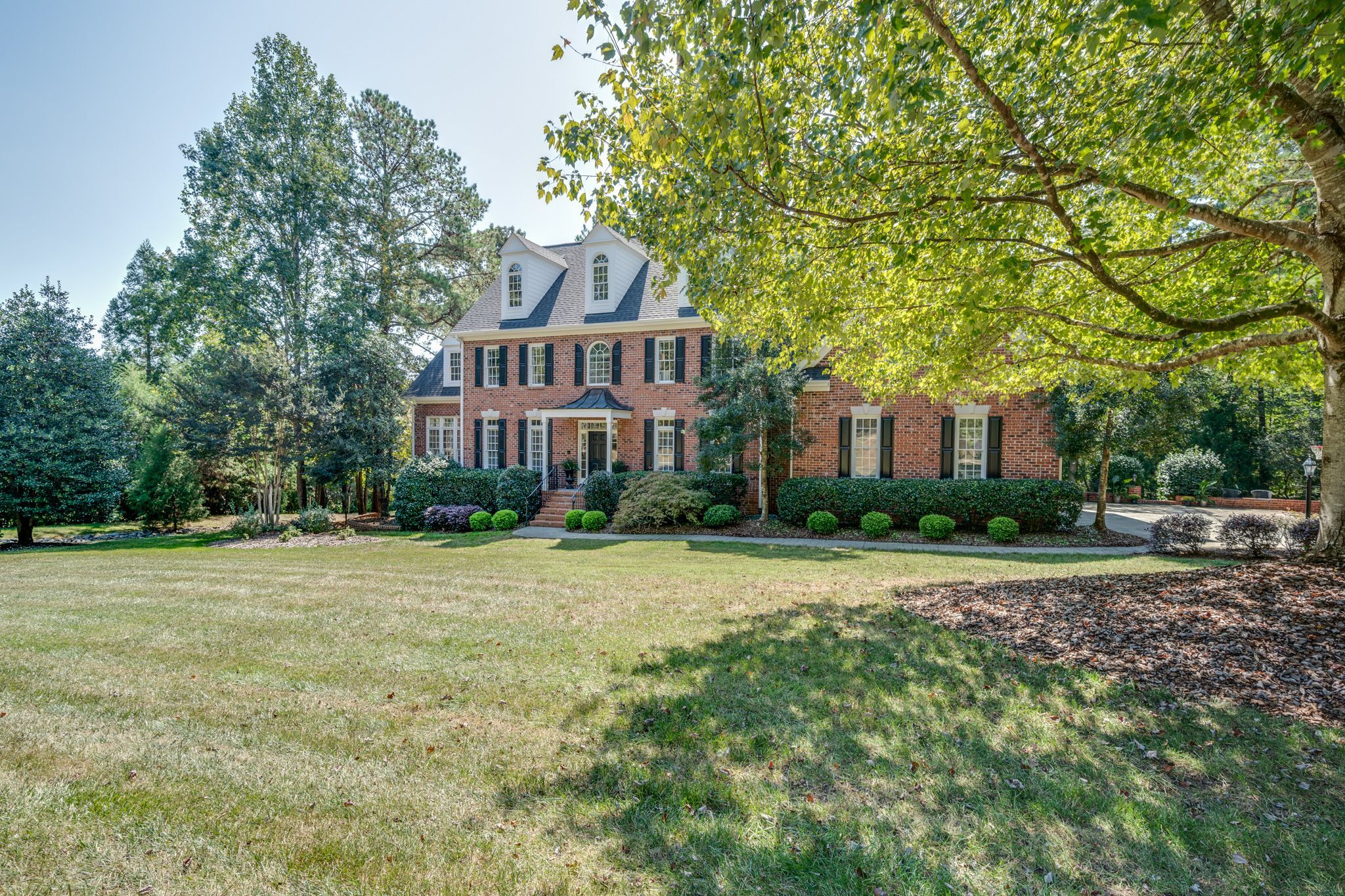 Find your new home
Search real estate and homes for sale