11 Best Neighborhoods In Fayetteville, NC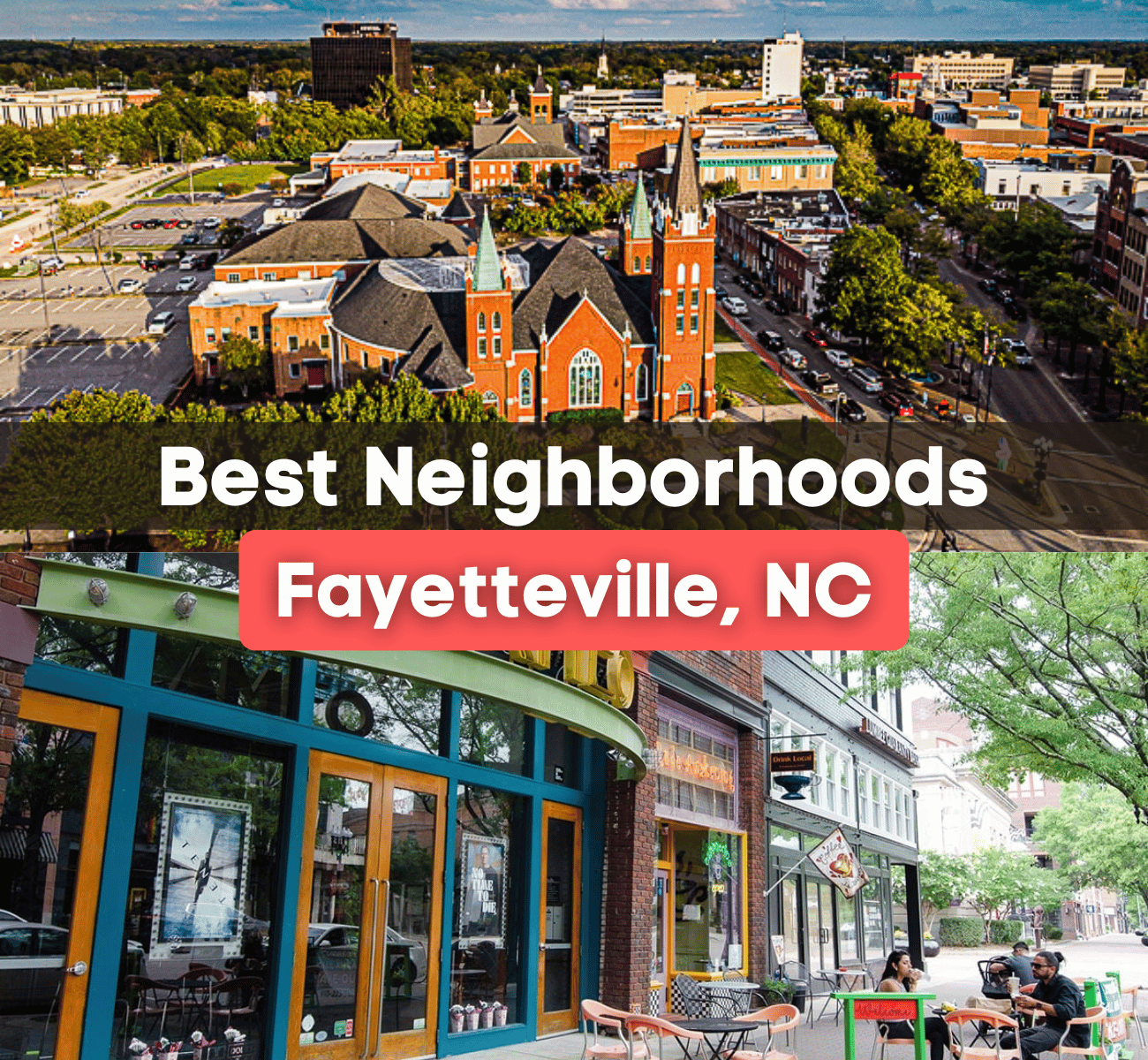 Best Places to Live in Fayetteville
Are you considering moving to Fayetteville and looking for the best neighborhood for you? Continue reading to learn about a few of the best neighborhoods in Fayetteville! 
Are you looking for more information on the neighborhoods and areas of Fayetteville? Fayetteville is a large and thriving community in the Sandhills region of North Carolina. As the seat of Cumberland County, people from all over move to the area for the history and small-town feel. Living here, you will have access to bigger cities like Raleigh and Charlotte without paying what it costs to live in a bigger city. Fayetteville is conveniently located adjacent to Highway 95, and by 2025 they will also have the Fayetteville Outer Lopp that will connect parts of the region. 
Fayetteville is a great place to live and raise a family. Downtown Fayetteville is very popular among the residents. The area has an abundance of shops, dining options, entertainment, arts & culture, and more! The neighborhoods range from large to small, expensive to affordable, and rural or populous. So, if you've been looking for neighborhoods in Fayetteville, continue reading!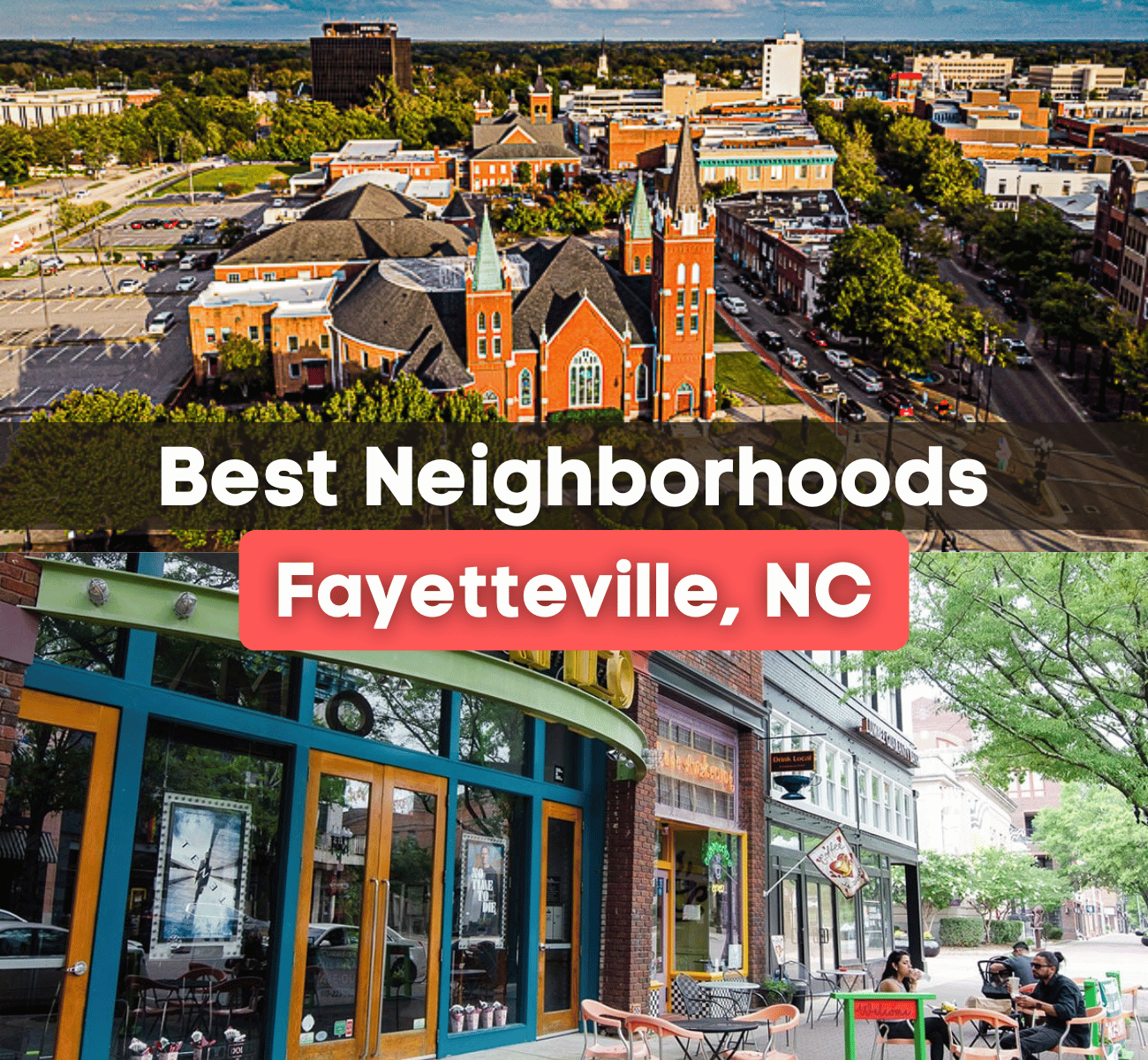 History 
Fayetteville was formed in 1739 when Scottish immigrants arrived via the Cape Fear River. Several years later, in 1762, the colonial assembly chartered the town of Campbellton, which soon united with the neighboring village of Cross Creek in 1778. From there, the city became known as Upper and Lower Campbellton. It was in 1783 that the city of Fayetteville became known as Fayetteville. The town was named after Marquis De Lafayette, who at the time was a French nobleman who served as a Major General in the Continental Army during the Revolutionary War. 
Of all the U.S. cities names after Marquis De Lafayette, Fayetteville was the first and is said to be the only city he visited. 
Before North Carolina had an official state capital, the North Carolina Legislature would meet in Fayetteville. A significant part of Fayetteville's history occurs at one of these meetings. During one of their meetings in 1789, the legislature ratified the U.S. Constitution and chartered the University of North Carolina, America's oldest state University. 
Due to Fayetteville's location as an inland port of the hub of the early "plank roads," Fayetteville grew as a center of government and commerce. 
Today, Fayetteville is still known for its history and military presence. Driving through the city, you will see testaments of its proud past and structures that have been preserved to reflect this history in the four designated historic districts. 
Downtown Fayetteville National Register Historic District
Haymount National Register Historic District 
Liberty Point National Register Historic District 
Market House Square National Register Historic District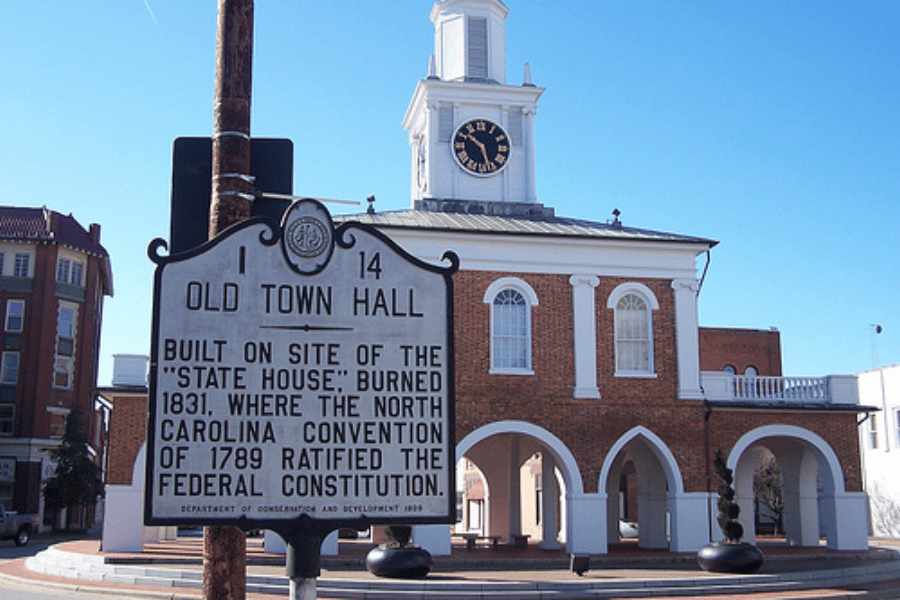 Things to do in Fayetteville 
Crown Complex is a five-venue complex with over 105,000 square feet of multi-purpose and entertainment space! This includes a 10,000-seat coliseum, a renovated 4,500-seat vintage arena, a 2,400-seat intimate theater, a 60,000-square-foot expo center, and a 9,000-square-foot ballroom. At Crown Complex, you can watch multiple shows that visit Fayetteville, along with the Fayetteville Marksmen Hockey Team and the Cape Fear Heroes Indoor Football Team. 
Airborne and Special Operations Museum
This museum was opened on August 16, 2000, the 60th anniversary of the original test platoon's first parachute jump. Admission is free, and the museum offers a main exhibit gallery, a temporary gallery, a four-story tall theater, a gift shop, and a motion simulator ride with two experiences. 
The Cape Fear Botanical Garden is a non-profit that connects everyone with nature! The garden is situated on 80 acres of beautiful land between the Cape Fear River and Cross Creek. It is an excellent place for adults and children to enjoy the outdoors and have private events. 
Here you can tour the home of an affluent Fayetteville Businessman and his family. The tours highlight women's roles, African American History, children's roles, and technological, economic, and social changes in southern North Carolina and the country during this era. It is named the 1897 Poe House because it was built in 1897 and was the home to the Poe Family. Not to be confused with Edgar Allen Poe, the writer. 
An internationally acclaimed, private escape game experience in the new freedom town plaza. Each escape room is themed and will challenge players in exciting and immersive settings. 
Sweet Tea Shakespear is Fayetteville's classical theater. They perform outdoors during the summer months and indoors at a variety of Fayetteville venues throughout the rest of the year. They present engaging and accessible performances of Shakespeare and other classic plays while serving food, beer, wine, and their signature sweet tea.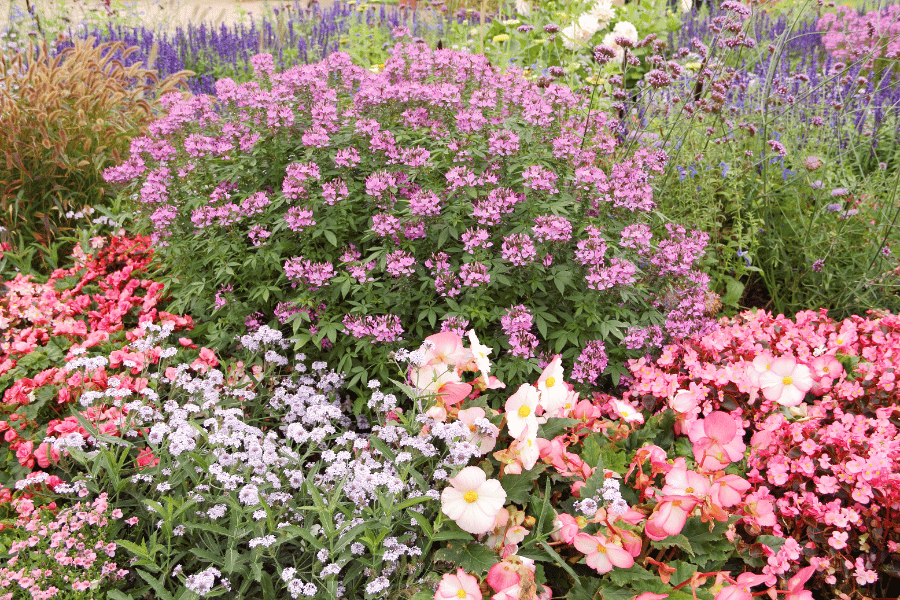 Here are 11 of the best neighborhoods in Fayetteville, NC! 
Grays Creek 
Grays Creek is a suburb of Fayetteville with a population of 10,439. The neighborhood offers residents a suburban rural mix feel, and most residents in the neighborhood own their homes. Most homes in the Gray's Creek neighborhood are very affordable single-family homes. The median list price is $349,967, averaging $140 per square foot. The median rent price in the area is 2.15K. You will find highly recommended schools, small businesses, and access to state fairs, concerts, shopping, and family-friendly activities in the area. 
Spring Lake 
Spring Lake is a beautiful Fayetteville suburb only minutes from Fort Bragg. There is easy commute access, shops, activities, and parks, and it is the perfect location if you're in the military. The population of Spring Lake is roughly 12,000, so you are sure to see people of all backgrounds. The residents are friendly and welcoming, which adds to the relaxing feel of the town. Spring Lake has also ranked the #1 best place to live in Fayetteville. 
Local Favorite Activities: 
Fort Bragg Clay Target Center is one of the world's largest shotgun shooting facilities in North Carolina. They offer shotgun rentals for on-site skeet and trap shootings, but you may also bring your own shotgun. 
MegaPlay: a multi-level play structure with various activities for kids to run around and let out some energy! 
Local Favorite Restaurants: 
Arran Hills
The homes in Arran Hills are ranch-style and very affordable for many residents. This established neighborhood located off of Bingham Dr is down the road from shopping centers, churches, and grocery stores. Not to mention, it's only minutes to Fort Bragg. On Raleigh Realty's website, two homes are currently listed for sale. The median list price is $150,75, and homes average four days on the market. 
Hope Mills
Hope Mills is one of the best neighborhoods in Fayetteville, NC, and is a safe area for pets, friends, visitors, and families. With a population of roughly 16,000, Niche.com has ranked Hope Mills as the #2 best suburb to live in Fayetteville, NC. The suburb offers a sparse suburban feel, and residents tend to be families and young professionals that own their homes. The median home value in Hope Mills is $138,200, and the median rent is $902. Hope Mills is technically an incorporated area of Fayetteville. Sawmills, gristmills, lumber camps, and pottery ovens anchored the area's economy, and soon after, a textile boom introduced cotton factories and mills. Today, the community is very tight-knit, and you will likely have military families as neighbors.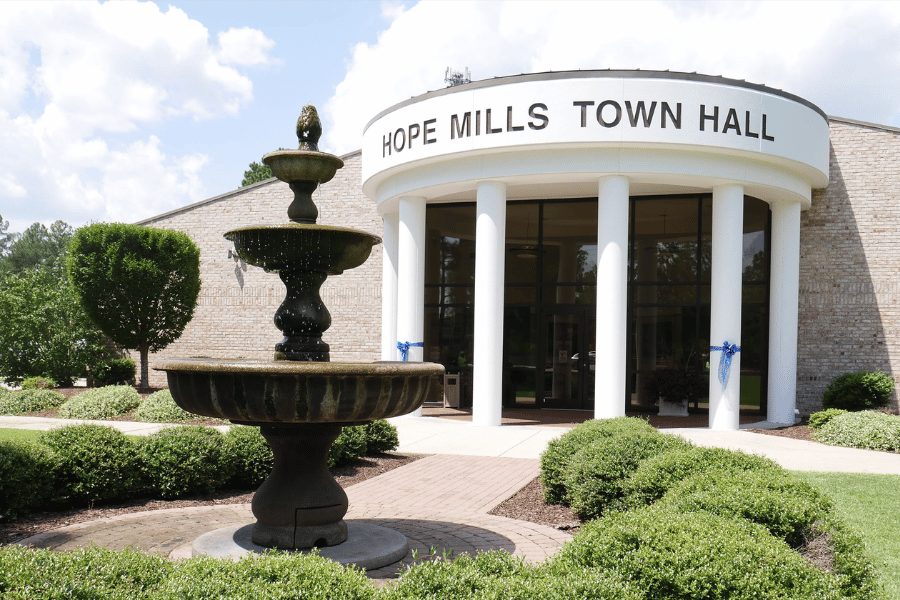 Clairway
Clairway is a suburban neighborhood in Fayetteville, NC. The area is primarily made up of medium-sized to tiny single-family homes. The community also has apartment complexes and high-rise apartments. The median real estate price is $300,507, and the average rental price is currently $1,527. The residents in the Clairway neighborhood are mainly lower-middle class making it a below-average income neighborhood. 
Rockfish Township 
Rockfish is a town in Fayetteville that is very popular and has a population of about 59,000 people. Rockfish is considered one of the best places to live in Fayetteville and offers a suburban and rural feel. It is mainly a military town, so you can expect many neighbors and residents to be a part of the military due to the proximity of Fort Bragg. The cost of living in Rockfish is 12.3% lower than the national average, and the median home price is $195,800. 
Yadkin Acres
Based on population size, Yadkin Acres is a suburban and affordable neighborhood in Fayetteville. The homes are primarily comprised of small to medium-sized apartment complexes/high-rise apartments and single-family homes. The median real estate price is $143,976, less expensive than 81.2% of North Carolina neighborhoods. The average rental price in Yadkin Acres is approximately $1,817. 
Local Favorites:  
Arran Lakes West 
Arran Lakes West is one of the smaller Fayetteville neighborhoods with roughly 1,000 residents. Although it is a small neighborhood, it is one of the best. It is close to Arran Hills and Winter Park and has various shops and things to do. Arran Lakes West also has Anderson Creek Club, a luxury gated community that features new homes and a championship golf course for residents and visitors. Homes in this neighborhood range from $184,500 to $300,000 and are approximately 1,300 to over 2,200 square feet. 
Westover 
Westover is the perfect place for veterans and those on active duty since it is just to the west of Fort Bragg. The neighborhood is family-friendly and has an easy commute to the base. Not only is it an extremely safe neighborhood, but it is one of the best areas to live in Fayetteville. The homes in the area are tiny to medium-sized single-family homes and apartment complexes. Westover is a great place to raise a family or settle down. Homes in the area range from 21K to 5.9M. The median listing price is $167,000, and the median sales price is $152,500.
Anderson Creek 
Another one of the best places to live in Fayetteville is Anderson Creek. This diverse community is excellent for young families, professionals, and veterans. The community is tight-knit and slow-paced, making it perfect for those looking for a calm and relaxing neighborhood. For veterans and military personnel, the commute to Fort Bragg is east and only 20 minutes away. The median real estate price is $345,238, and the average rental price is $2,171.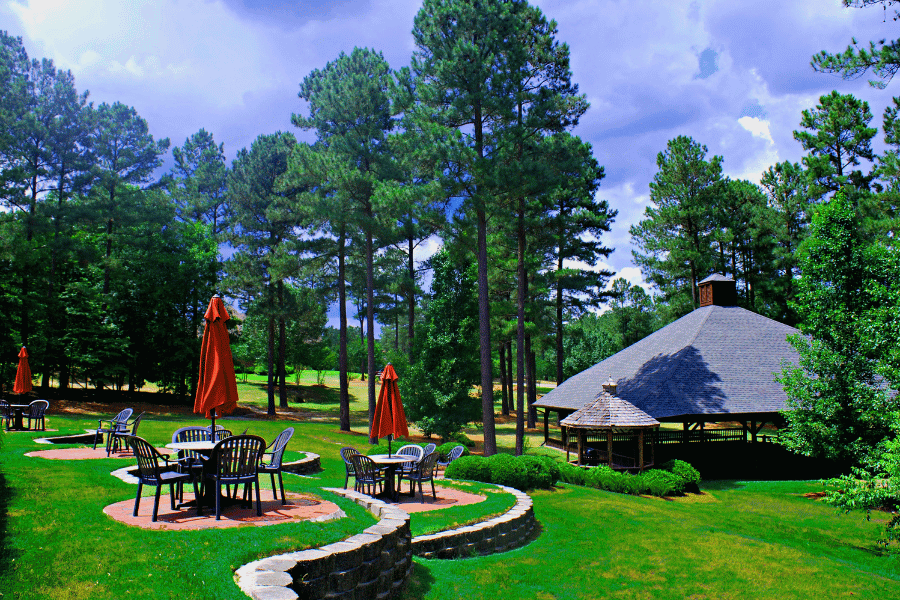 Eastover 
Eastover is another great suburb of Fayetteville that used to be known as Flea Hill. Green pastures and farmland surround Eastover, but there is plenty to do. It's one of the smaller communities in the area and has roughly 15,000 people. Eastover is close to the Cape Fear River, where there is the Clark Park Nature Center. In the area, there is also the North Carolina Veterans Park. 
Local Favorites: 
Talley Woodland Park: A beautifully landscaped wooded area with cool breezes, wooden bridges, and a cascading brook along the wood's edge.
Eastover Ball Park: Eastover Ball Park is the outdoor sporting epicenter of Eastover. 
Eastover Recreation Center: Features a full-size indoor basketball gym, a cardio exercise room, and two additional large activity rooms for hosting music, arts & crafts, parties, exercises, quilting, and more. 
Best Neighborhoods in Fayetteville, NC - Final Thoughts 
Fayetteville has an abundance of great neighborhoods and areas to live in. Most of the town is safe and the perfect place to retire, raise a family or settle down. The city is approximately 65 miles from Raleigh and about 200 miles from Charlotte. Interstate Highway 95 makes the commute to other towns safe and easy. If you're interested in real estate in the area, feel free to contact us or visit our website to connect with one of our agents!
If you found our guide to the best neighborhoods in Fayetteville helpful, share it with friends and family, or leave us a comment. Make sure to refer to our other local area guides, including moving to Franklinton, moving to Louisburg, the best neighborhoods in Louisburg, and moving to Angier!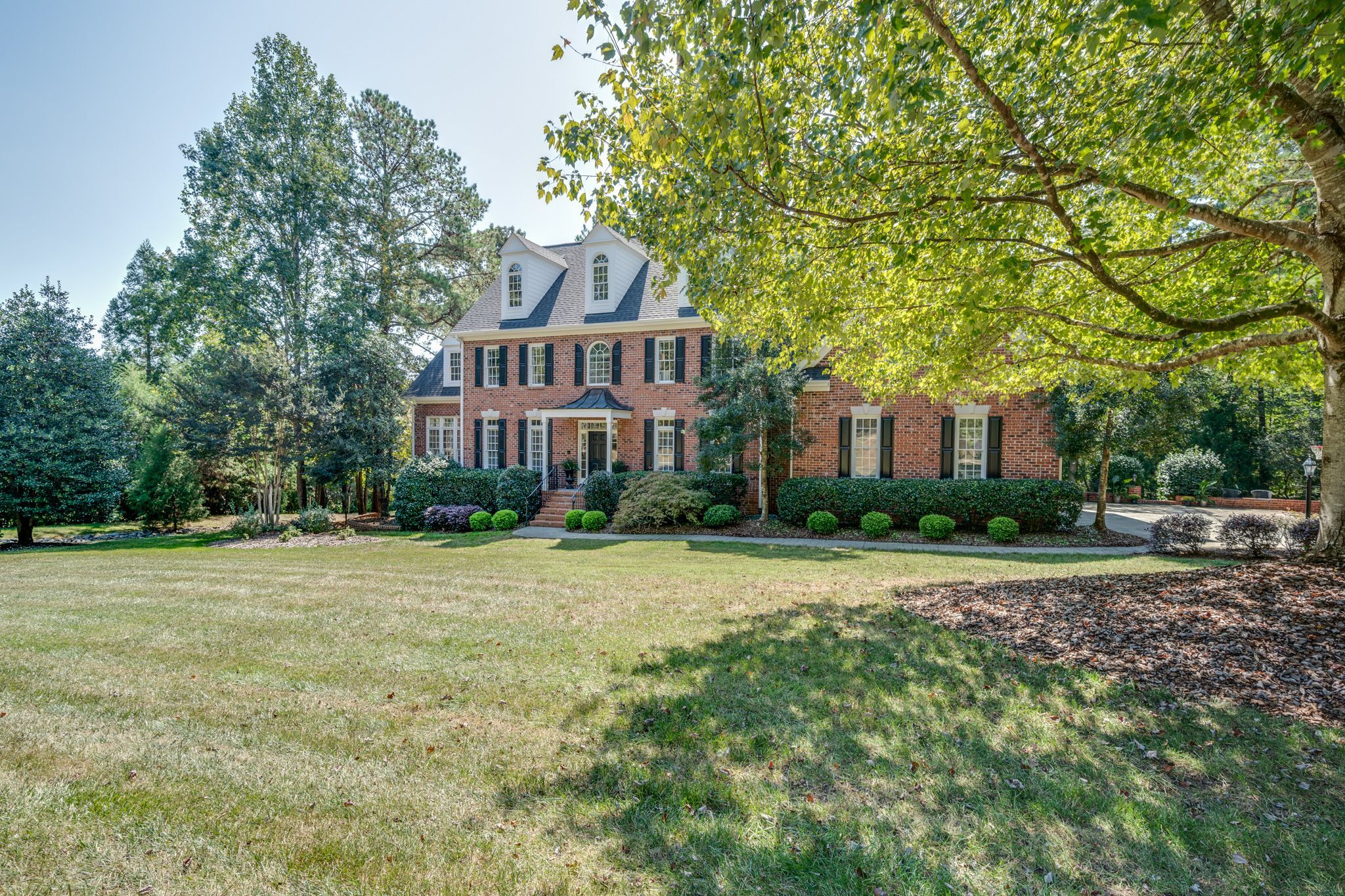 Find your new home
Search real estate and homes for sale