13 Best Restaurants In Louisburg, NC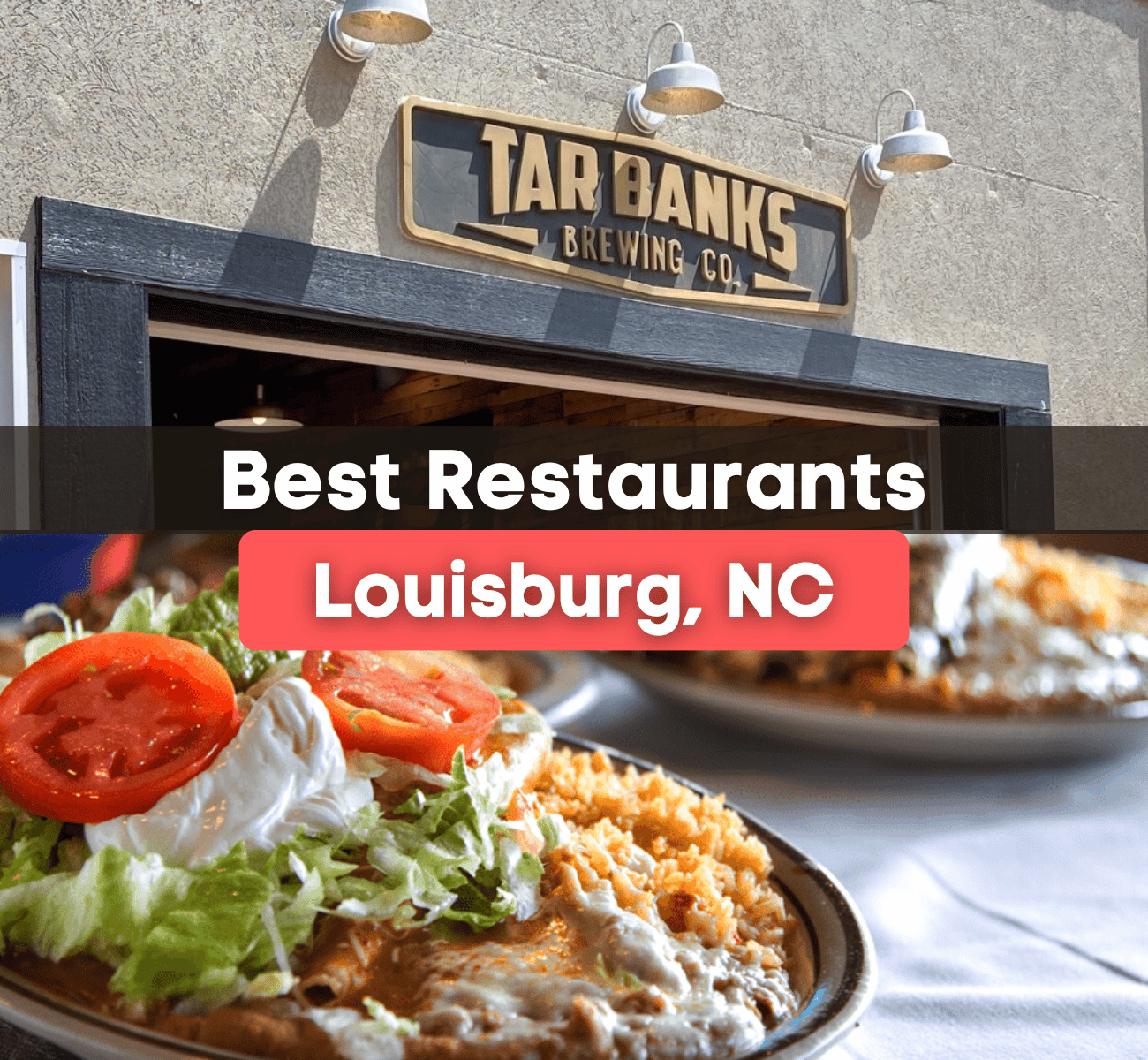 Best Restaurants In Louisburg, NC 
Have you been looking for the best restaurants in Louisburg? Follow along as we discuss some of the restaurants that we deem to be the best if you are moving to Louisburg or plan on visiting in the future! 
Louisburg is located in the heart of the North Carolina Piedmont Region. This small southern town offers a welcoming community with great things to do, including delicious restaurants! 
Aside from various dining options, when visiting Louisburg, you will be surrounded by historic districts, museums, entertainment, shopping, and more! 
Raleigh Realty is a local real estate company that specializes in helping those through the home buying and selling process. While that is our primary focus, we also enjoy providing helpful guides to your new or current area. On our website, you can find guides, tips, and tricks to the Triangle and surrounding areas like Louisburg! 
In this guide, we'll provide you with a list of some of the restaurants we deem to be the best in Louisburg, NC. Follow along!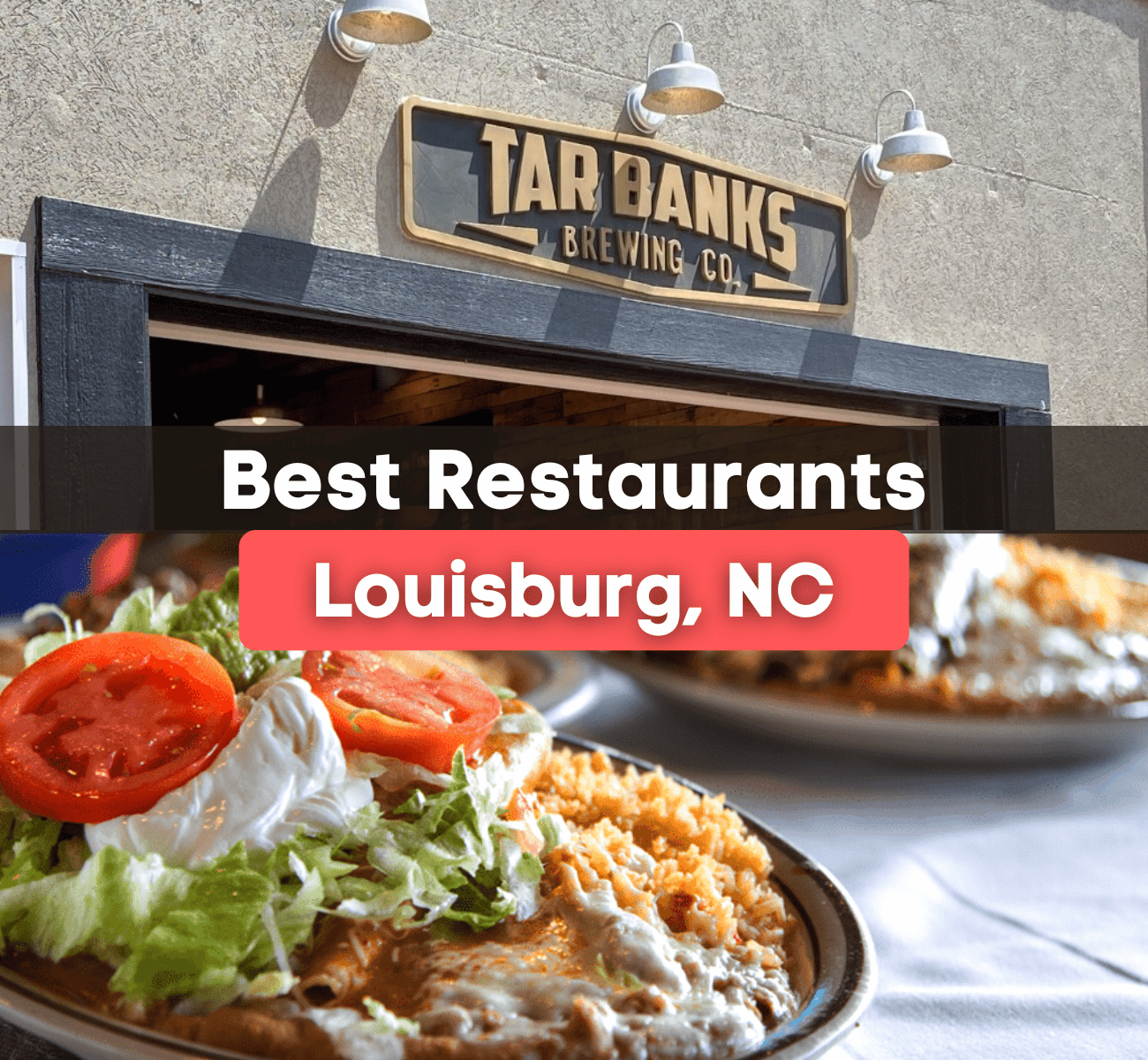 Tar Banks Brewing Co. 
Tar Banks Brewing Company is a nano brewery on Main Street in downtown Louisburg. Tar Banks features ten local, domestic, and exclusive craft brews. You can also bring and fill your growlers with your favorite beer! They also have wine, slushies, soda, and water if you don't enjoy beer. Along with snacks to keep you full! At Tar Banks Brewing Co, "The beer is always cold, the hearts are warm, and the smiles will brighten even the darkest days."
Johnny Bulls Steakhouse 
In the town of Louisburg, you have Johnny Bulls Steakhouse. Johnny Bulls was named one of the best ten steakhouses in North Carolina. The restaurant blends traditional steakhouse fare with home-cooked and country-style specials. Johnny Bulls has a cozy main dining room, two private dining rooms, the bullpen, the bull chute, a full-service bar, and catering equipment. The menus at Johnny bulls include lunch, appetizers, favorites, seafood, and steaks. The bullpen and bull chute are open for reservations and private parties. You can pre-arrange a meal from their menu or custom-build a feast for your guests. 
Fiesta Mexicana 
Fiesta Mexicana is one of the famous restaurants in Louisburg that serves authentic Mexican cuisine. They do delicious specials and offer a 10% discount if you're a college student and show your I.D. upon picking up your order. 
The menu at Fiesta Mexicana includes appetizers, soups, salads, salsa, combination dishes, special steak dinners, seafood, chicken, beer, margaritas, mixed drinks, desserts, and more! One of the most popular special dinners is the Chef's Ranchero Special. This dish consists of two four oz. Tender rib-eye steaks with grilled onions, bell peppers, and tomatoes and is served with one chicken enchilada, beans, and your choice of flour or corn tortillas. 
They also have a complete lunch menu served between 11 AM and 3 PM from Monday to Saturday. 
Mayflower Seafood Restaurant 
The Mayflower Seafood Restaurant is a family-owned and family-oriented restaurant established in 1980. Mayflower seafood aims to make customers feel like they are part of the Mayflower family. The Mayflower is the perfect restaurant for seafood lovers, date nights, birthdays, anniversaries, and more! 
A favorite at the Mayflower is the take-out family packs! The options are 18 Chicken Tenders for $49.99, 12 pieces of Fried Trout for $59.99, 18 pieces of Fried Baby Flounder, or three pounds of Fried Popcorn Shrimp. They also have daily specials, starters, soups and salads, sandwiches, pasta specialties, steak, chicken, broiled platters, and fried platters. 
You can enjoy a 10% discount if you are law enforcement personnel, military, veterans, or fire & rescue members. 
If you're not in Louisburg, they also have Raleigh, Smithfield, and Goldsboro locations.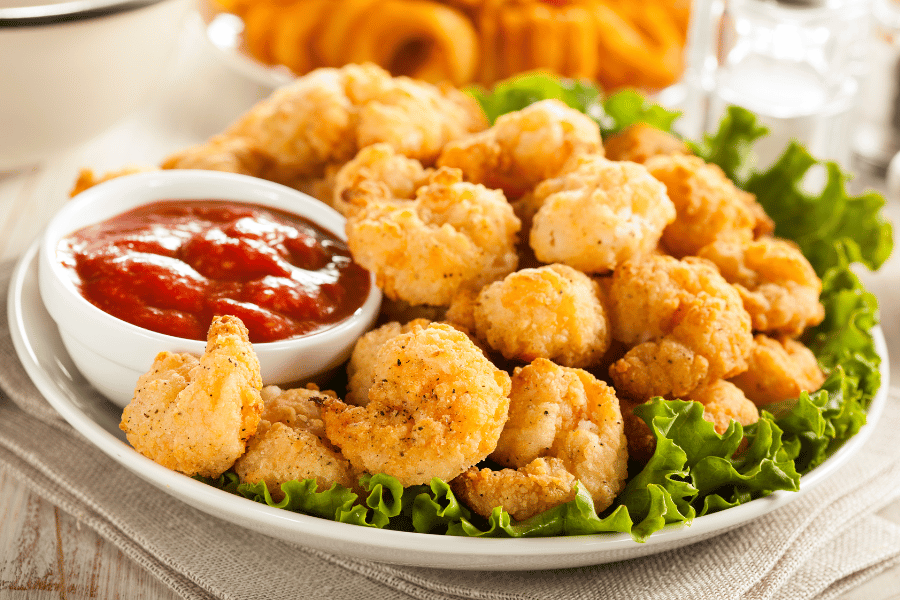 El Perico 
Another great option for Mexican cuisine in Louisburg is El Perico. The chef has curated a perfect menu of tasty and authentic dishes with flavors you will enjoy. 
The menu at El Perico includes combinations, steak fishes, shrimp dishes, chicken dishes, vegetarian dishes, house specials, burritos, lunch, a la carte options, appetizers, fajitas, salads, side orders, tacos, kid's menu, and desserts! Our favorite is the combinations! There are 30 options, all for $7.99. Combinations includes tacos, burritos, enchiladas, chalupas, and more! 
If you enjoy sweet treats, you have to try the fried ice cream! It comes with French vanilla ice cream covered with crunch coating, honey, whipped cream, and chocolate syrup. 
Remington Grill
"The wild west is now the wild east." Remington Grill serves "western" style food that is delicious in every aspect. 
The menu includes sandwiches, signature burgers, build-your-own burgers, BBQ plates, signature plates, soups & salads, entrees, wings, a kid's menu, and sides! Entree options are fajitas, a quesadilla, western nachos, nachos Grande, chicken fingers, and buffalo fingers! A specialty of Remington Grill is turning the nachos into Idaho nachos, where they will replace the chips with fries! Remington Grill serves hot dogs, BBQ, chicken, beef, chili, and more! 
Remington Grill also has a catering menu and party packs! The catering menu consists of four meat options, three bread options, and five side options. Three options for party packs can either feed 6-8 people or 20-24 people. The first option is your choice of three pounds of meat, two-quart sides, and one gallon of iced tea. The everyday family pack includes two pounds of meat, two-pint sides, and one gallon of iced tea. The jumbo party pack that feeds 20-24 people includes your choice of 8 pounds of meat, two pan sides, and three gallons of iced tea. 
Remington Grill is the perfect place to stop for a quick dinner, family dinner, or feed various people.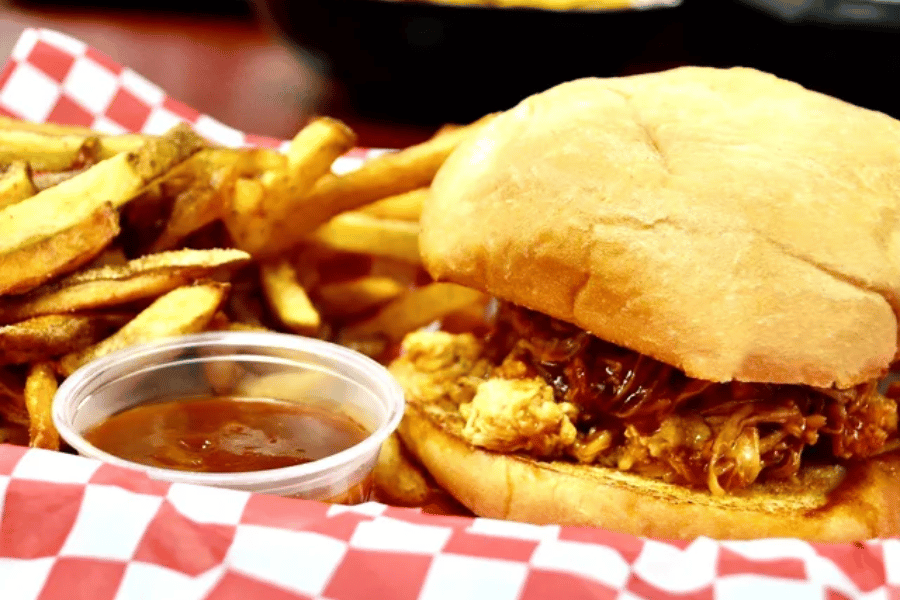 Sunrise Biscuit Kitchen 
Sunrise Biscuit Kitchen is a staple for breakfast and lunch biscuits! The Louisburg location was established in 1978 and is responsible for providing Bigger Better Biscuits. The biscuit recipe is based on the owner's grandmother's recipe, which is responsible for helping give her the stamina to give birth to 17 children and live to be almost 100 years old. 
In addition to biscuits, they also serve hamburgers and hot dogs. The sandwiches include barbeque, chicken salads, and tuna salad! They also ship their famous chicken biscuits, ham biscuits, and cinnamon rolls. 
The biscuit options at the Louisburg location include chicken, sausage, bacon, double bacon, link sausage, country ham, double country ham, pork chop, fastback, red hots, western steak, plain or buttered, egg, and more! To any biscuit, add cheddar cheese, tomato, lettuce, onion, egg, or a cracked egg cooked to order! 
We recommend stopping by Sunrise Biscuit Kitchen next time you're craving a delicious biscuit. 
210 Nash 
210 Nash is a popular restaurant and bar located in historic Louisburg! People enjoy dining and visiting 210 Nash mainly because of their live entertainment. Every Friday and Saturday from 8:30 - 11 PM, they have live music constantly rotating. 
The menu at 210 Nash includes starters, salads, soups, "hand fulls," entrees, and more! The starters include Spinach, Artichoke Dip, Sashimi Tuna, Bada Bing Shrimp, and Jumbo Wings. One of our favorite sandwiches at 210 Nash is the Short Rib "French Dip." The sandwich includes braised beef, house Boursin, provolone, and rosemary gravy. Another delicious sandwich is the "Jalapeno Popper" Grilled Cheese Panini. This sandwich comprises house Boursin, cheddar cheese, applewood smoked bacon, and fire-roasted poblano peppers.  
Hours: 
Monday - Thursday: 11 AM - 10 PM 
Friday - Saturday: 10 AM - 12 PM 
Sunday: 12 PM - 10 PM 
Fuji Express 
Fuji Express is a delicious Chinese and Hibachi restaurant. The menu consists of $7.65 lunch specials, house specials, express bowls, fried specialties, appetizers, soups, salads, diet menu, fried rice, lo Mein, Mei fun, $9.65 combo dinners, and their house suggestions! 
Their house suggestions include Moo Goo Gai Pan, Sweet, and Sour Chicken, Chicken or Beef with Broccoli, Shrimp with Broccoli, General Tso's Chicken, Sesame Chicken, Orange Chicken, Pepper Steak, and Black Pepper Chicken. Aside from the house favorites, customers love the combo dinners served with fried or white rice and an egg roll and the lunch specials served with fried or white rice, your choice of wonton, an egg drop, hot & sour soup, or an egg roll. 
Fuji Express is located at 505 Retail Way, Suite 102, and is open Monday - Saturday from 11 AM - 9 PM. 
Johnny's Barbeque
Johnny's Barbeque specializes in eastern North Carolina barbeque served with country-style vegetables. They promise to share their love for authentic east North Carolina whole hog barbeque through their company, outstanding service, inviting atmosphere, faith, food, and family. Their core values are family, community, quality, teamwork, and authenticity. 
The menu at Johnny's Barbeque includes sandwich combos, chicken to-go, family packs, a la carte, plates, daily specials, drinks, and desserts. The family packs are a hit amongst customers who are picking dinner up for the family on their way home from work. Packs can include your choice of one pound of Barbeque, eight pieces of Fried Chicken, or both, or 16 pieces of Fried Chicken. 
Johnny's Barbeque also has a vast selection of delicious sides everyone loves. The side options are Cole Slaw, Boiled Potatoes, Brunswick Stew, Green Beans, French Fries, Cabbage, Potato Salad, Apple Sauce, Macaroni and Cheese, Collard Greens, Field Peas, Navy Beans, Baked Beans, Candied Yams, Macaroni Salad. 
Johnny's Barbeque is a staple in Louisburg, and we highly recommend checking it out if you live there or plan on visiting!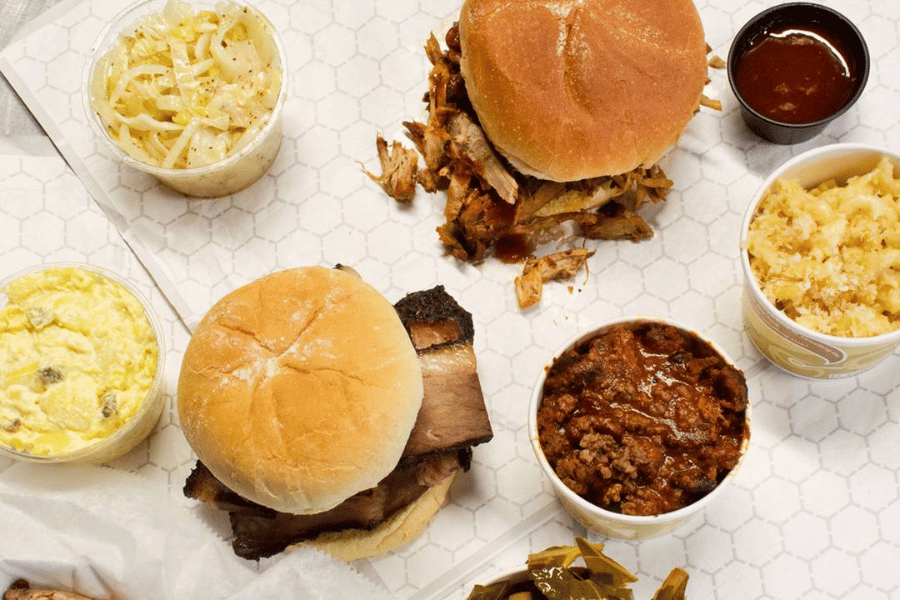 Yacht Club Beverage House 
Yacht Club Beverage House is located in Youngsville and offers a vast selection of craft beer from the best breweries in North Carolina and across the country. If you don't enjoy beer, they also serve wine and kombucha. Yacht Club is a beach bar that is two hours from the beach. Take a seat in their beer garden and bring your furry friend for the best beach experience in downtown Youngsville! 
Coffeehound Books 
The Coffeehound Bookshop was established in 2003 and has become the destination for new and used books, coffee, and conversation. Owner and operator Millie Cannon opened the Coffeehound bookshop to give folks a relaxed atmosphere to meet a friend, talk over coffee, and find a great book. They are located in the heart of downtown Louisburg, making it the perfect place to stop and grab a delicious coffee or hand-crafted espresso drink. Additionally, they highlight local artists and potters in the storefront and carry a wide array of gifts to shop. They also serve hot chocolate, flavored steamed milk, and hot tea.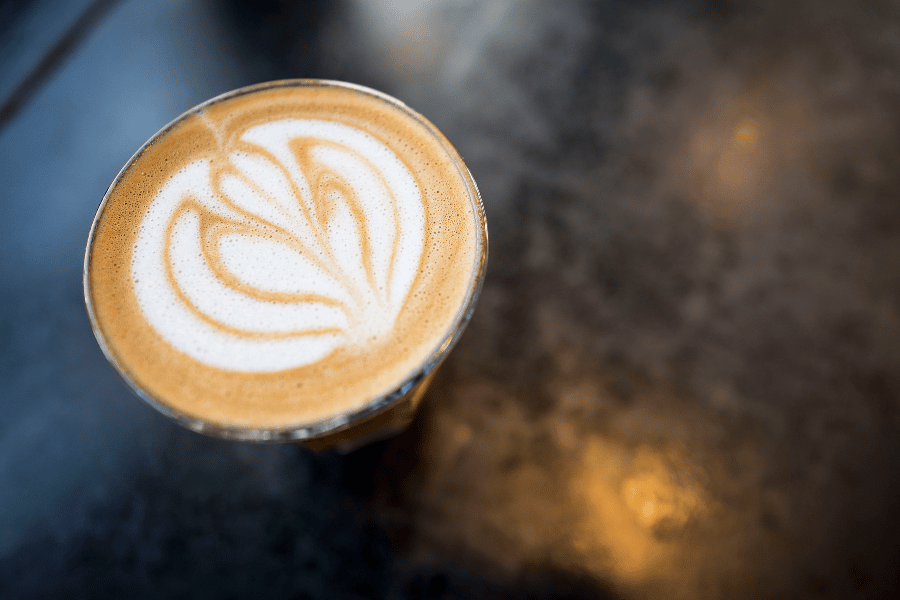 Blue Collie Coffee Shop 
The Blue Collie Coffee Shop is an excellent place to stop for a great cup of coffee, tea, lunch, and a pastry. Blue Collie also offers a workforce training program of the Z.B. Collie Foundation. In this 501(c)(3) tax-exempt organization, students and young adults with disabilities are provided opportunities to do meaningful work and interface with the local community in a small business setting. They serve drinks including espresso, americano, hot tea, lattes, hot chocolate, smoothies, cappuccinos, and more! 
Best Restaurants In Louisburg, NC - Final Thoughts
Louisburg is a beautiful small town. Whether you're visiting the city for museums, recreational activities, or dining, there is something for everyone to enjoy! The restaurants in Louisburg are phenomenal! Some are old staples that have been around for decades, and some are new and becoming popular among the residents. While there are many things to do in Louisburg and the surrounding towns, visiting the restaurants is definitely at the top of the list! 
If you're interested in real estate in the area, feel free to reach out to us! Feel free to contact us or visit our website to be connected to one of our top agents who can help you in the process! 
If you found our guide to the best restaurants in Louisburg, NC, helpful, please share it with friends and family! Check out some of our other local area guides, including: 
Best restaurants in Fayetteville
Best restaurants in Franklinton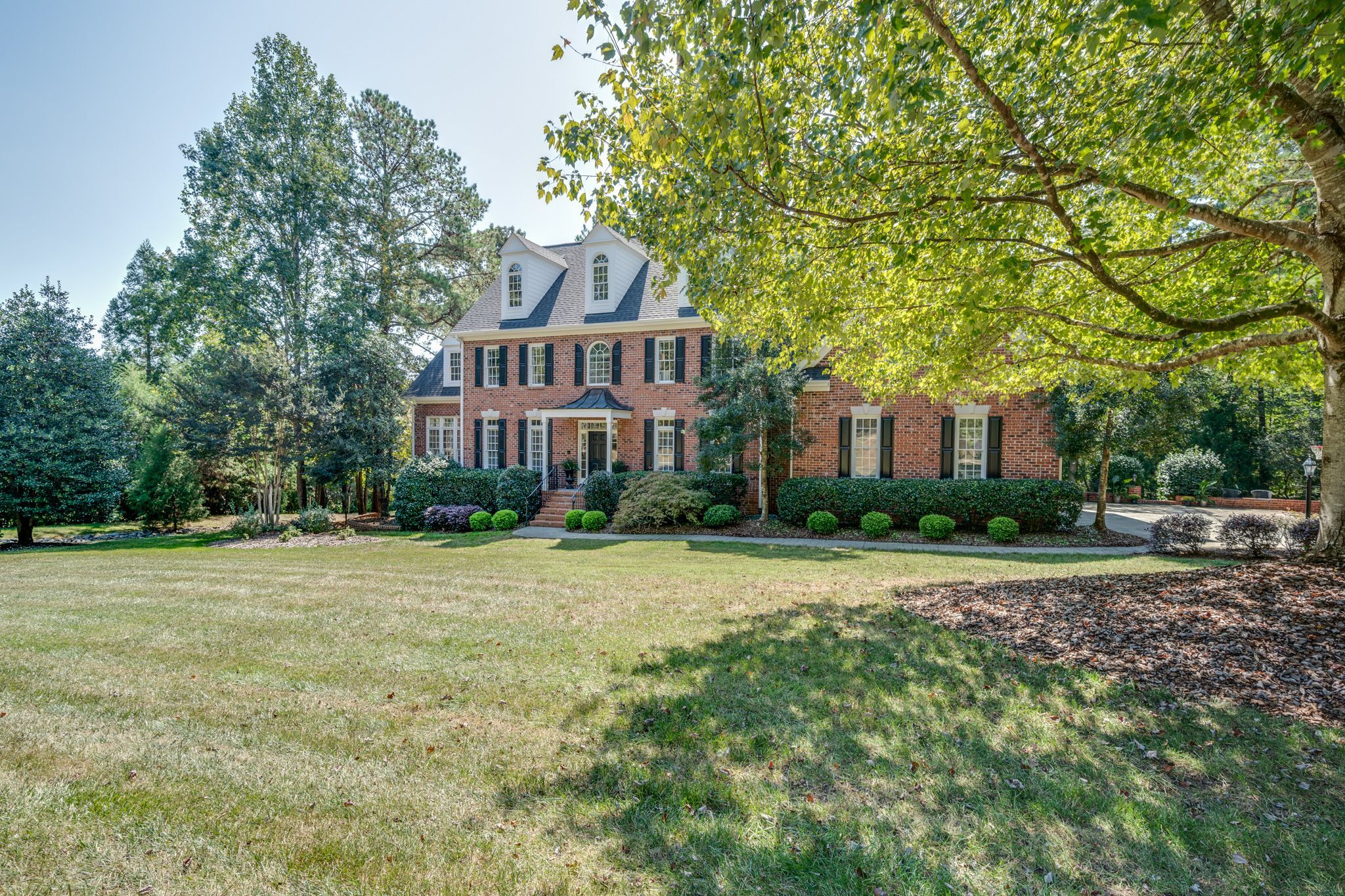 Find your new home
Search real estate and homes for sale