19 Best Things To Do in Fayetteville, NC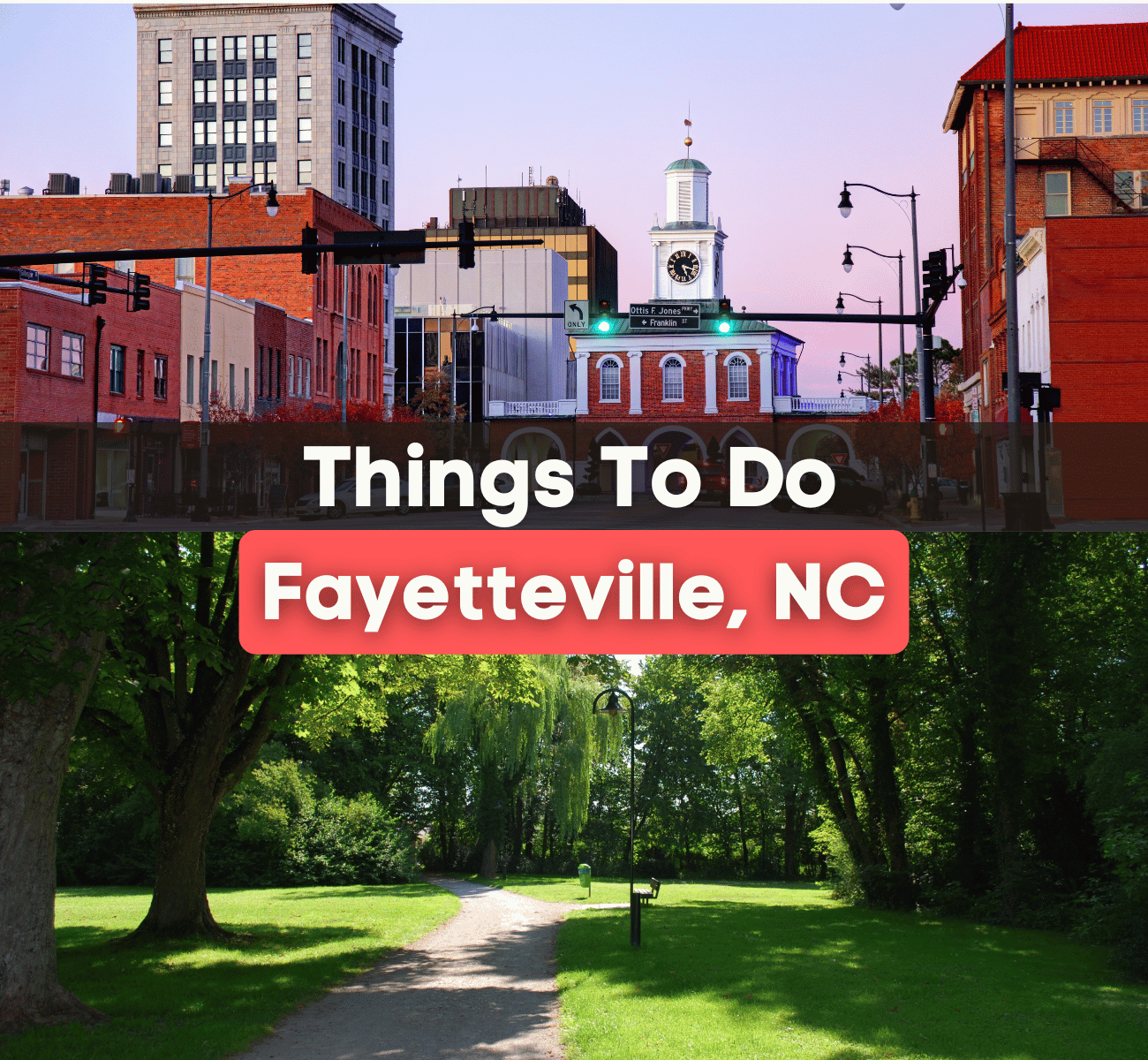 Things To Do in Fayetteville, NC
Are you moving to Fayetteville, NC, or plan on visiting sometime soon? Check out our list of things to do in Fayetteville! 
Fayetteville is a lovely place to live, visit, and explore. It is the seat of Cumberland County and is a large and thriving community in the Sandhills Region of North Carolina. There are many fun things to do in Fayetteville, including museums, recreational activities, history guides, tours, entertainment, and more! Fayetteville is the perfect place to visit if you want food, culture, and hospitality.
Check out our guide to the best things to do in Fayetteville, North Carolina!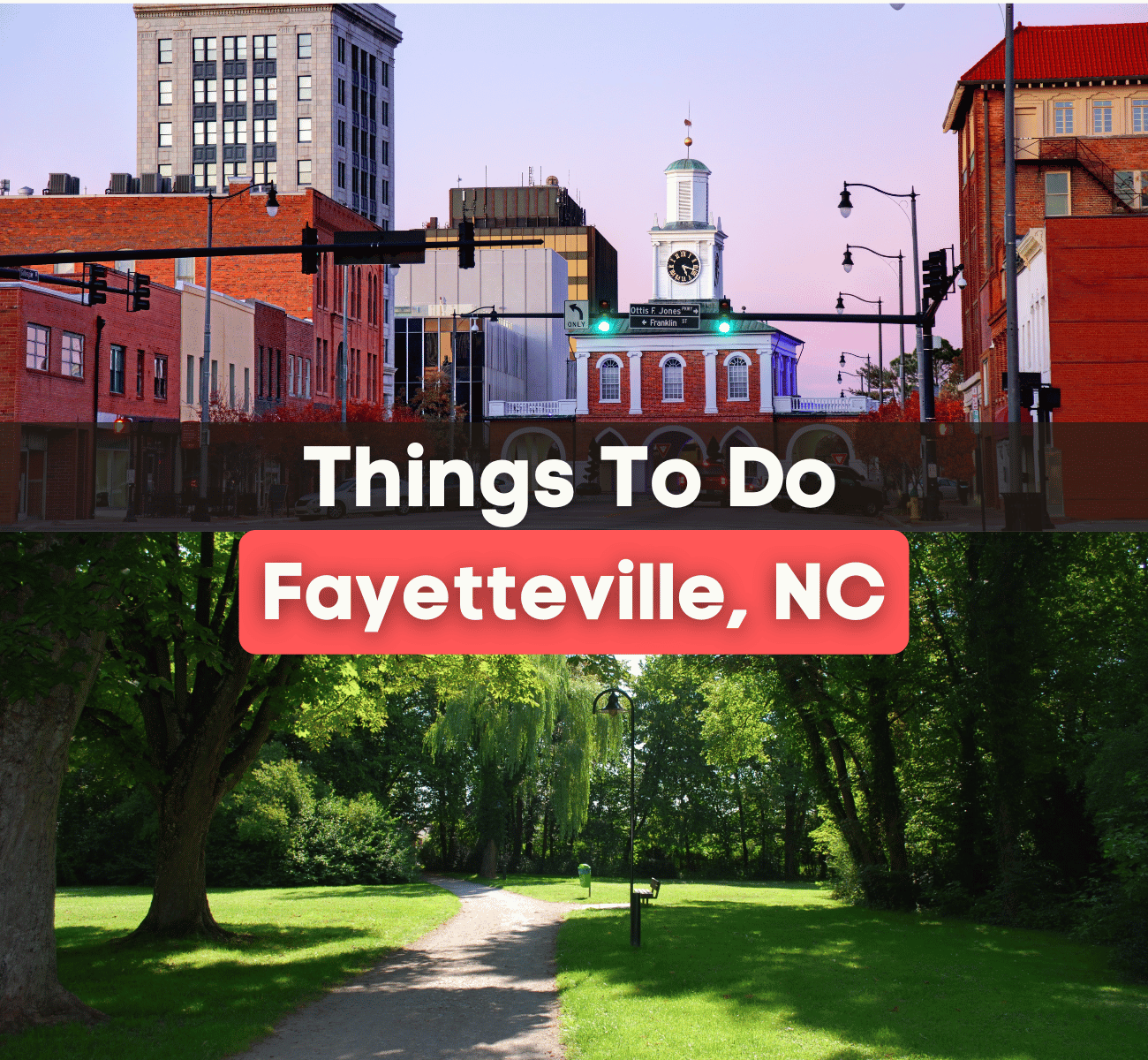 Here are the top things to do in Fayetteville! 
Lake Rim Park 
Lake Rim Park is perfect for you and your family if you enjoy the outdoors. You can take a relaxing walk on the one-mile border trail through the wetlands to Bone Creek, play an assortment of games & activities, or have a family picnic at one of their many tables. Games and activities include soccer fields, horseshoe pits, walking trails, tennis courts, sand volleyball courts, athletic fields, and natural areas. Lake Rim Park also has a Native American-themed garden and playgrounds for the children! Dogs are welcome at the park as long as they are well-behaved and constantly on a leash! 
Handicap accessible 
Free Parking 
Boat access 
Dog friends 
Crown Complex 
Crown Complex is a five-venue complex with over 105,000 square feet of multi-purpose and entertainment spaces! This includes a 10,000-seat coliseum, a renovated 4,500-seat vintage arena, a 2,400-seat intimate theater, a 60,000-square-foot expo center, and a 9,000-square-foot ballroom. At Crown Complex, you can watch multiple shows that visit Fayetteville, along with the Fayetteville Marksman Hockey Team and the Cape Fear Heroes Indoor Football Team. 
Fayetteville Area Transportation and Local History Museum 
The Fayetteville Area Transportation and Local History Museum is located in the restored 1890 Cape Fear and Yadkin Valley railroad depot. It has two floors of engaging, artifact-filled exhibits that history fanatics and families can enjoy. History is told from prehistory through the early 20th century.
Visitors say their favorite spots in the museum are the steamboat interactive and the recreated station agent's office. Guided tours are also offered for schools, home school groups, scouts, churches, civic groups, military units, and more!
The museum annex is also conveniently located next door. This is staff-led and emphasizes the importance of transportation and local history. In this museum, you can find vintage cars, the recreated 1920s gas station, and Fayetteville's 1880s Silsby steam pump engine. 
Museum Activities 
Lafayette walking tour 
Dr. E.E. Smith House - A Novel Time 
Cross Creek Cemetary #2 Walking Tours 
City Market at the Museum - Fall Harvest Fest 
Downtown Cornerstone Scavenger Hunt 
A Dickens Holiday 
Pages of our Past Exhibit Storytime 
A Dr. E.E. Smith House Christmas 
Saturday Winter Wonderland Scavenger Hunt 
Dr. E.E. Smith House - Brookside Cemetary Presentation
Airborne and Special Operations Museum 
The Airborne and Special Operations Museum was opened on August 16, 2000, the 60th anniversary of the original test platoon's first parachute jump. Admission is free, and the museum offers a main exhibit gallery, a temporary gallery, a four-story tall theater, a gift shop, and a motion simulator ride with two experiences. 
Cape Fear Botanical Garden 
The Cape Fear Botanical Garden is a non-profit that connects everyone with nature! The garden is situated on 80 acres of beautiful land between the Cape Fear River and Cross Creek. It is an excellent place for adults and children to enjoy the outdoors and have private events. 
Segra Stadium 
Segra Stadium in Fayetteville is home to the Fayetteville Woodpeckers baseball team, an affiliate of the Houston Astros. The Woodpeckers made their debut at Segra Stadium in 2019 and were the first minor league team to play in Fayetteville since the Cape Fear Crocs in 2000. While the stadium was built for baseball, it is not the go-to spot for Fayetteville's annual events, concerts, and more during the off-season. The stadium has 4,6000 fixed seats and a capacity of 9,000, which has become the perfect spot for private events. 
Areas in the Stadium 
AEVEX Veterans Club 
Batting cages
Luxury suits 
Concourse
Landing deck 
Healy's right-field bar 
Conference rooms 
1897 Poe House 
Here you can tour the home of an affluent Fayetteville businessman and his family. The tours highlight woman's roles, African American history, children's roles, and technological, economic, and social changes in southern North Carolina and the country during this era. It is named the 1897 Poe House because it was built in 1976 and was the home to the Poe Family. Not to be confused with Edgar Allen Poe, the writer. 
Escapology 
Escapology is an internationally acclaimed, private escape game experience in the new freedom town plaza. Each escape room is themed and will challenge players in exciting and immersive settings. 
Arnette Park 
With over 100 acres to explore, you will never get bored at Arnette Park. Arnette Park is open to the public daily from 9 am - Dusk during the summer hours and 9 am - 4 pm during the winter hours. At Arnette Park, you can enjoy picnic pavilions, ball fields, playgrounds, and more, making it a popular park in Fayetteville. All amenities include: 
Baseball regulation 
Concessions
Disc golf course 
Football/soccer 
Green space 
Horseshoes 
Picnic shelters
Playground equipment 
Restrooms 
Tennis courts 
Track (walk/jog)
Trails (hiking/pleasure)
Volleyball (outdoor) 
Youth baseball/girls softball w/lights 
Additionally, pets are welcome, but they must be on a leash at all times and must be cleaned up after.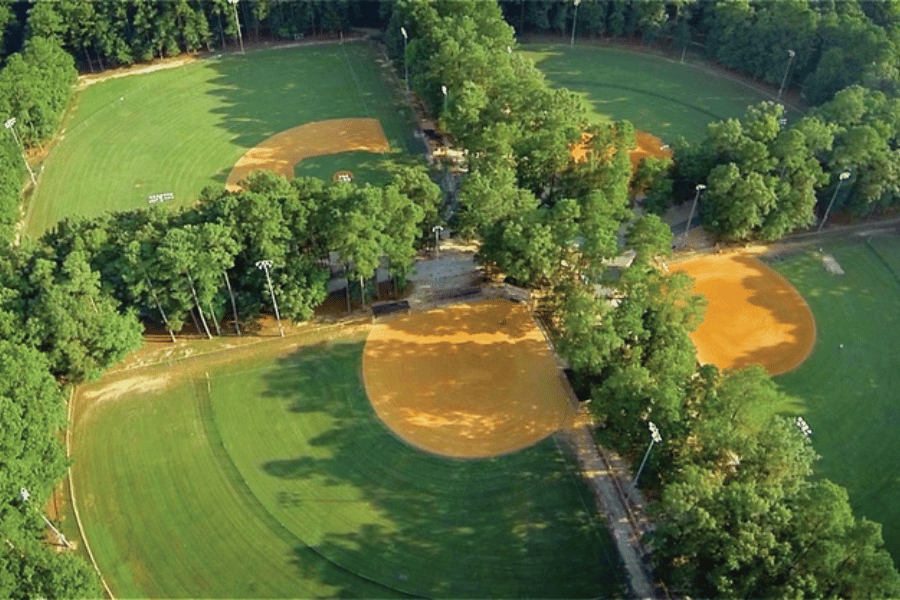 Sweet Tea Shakespeare 
Sweet Tea Shakespeare is Fayetteville's classical theater. They perform outdoors during the summer months and indoors at a variety of Fayetteville venues throughout the rest of the year. They present engaging and accessible performances of Shakespeare and other classic plays while serving food, beer, wine, and their signature sweet tea.
Cape Fear Regional Theater 
The Cape Fear Regional Theater features a three-story complex with 300-sear main stage and contracts actors, writers, and designers from throughout the country. At the Cape Fear Regional Theater, you can watch many engaging shows with friends, family, or theater enthusiasts!
The six-show main stage season and robust education and outreach programs serve over 49,000 audience members a year from all ages and varying socioeconomic and ethnic backgrounds, including nearly 22,000 students from around the region. At Cape Fear Regional Theater, they believe in the power of storytelling and the visceral impact of live theater. 
Fascinate-U Children's Museum 
The Fascinate-U Children's Museum features safe and interactive exhibits, static displays, and classroom space. This museum helps children use their imagination and creative abilities through a hands-on collection of a mini-city. They do this by allowing children to explore the world the way they know it best - through imaginative role-playing, manipulation, and interaction. 
ZipQuest - Waterfall & Treetop Adventure 
According to USA Today, ZipQuest Waterfall and Treetop Adventure is one of the best zipline parks in America, and luckily for you, it's in Fayetteville! This premier zipline adventure facility in North Carolina features a massive waterfall that provides excellent scenery while enjoying the zipline. The facility also has play areas and is perfect for large groups.
ZipQuest has two different adventures to choose from. The $89 Waterfall Expedition allows you to explore nature with eight tree-to-tree ziplines, three suspension bridges, three spiral staircases, and a view of Carver's Falls. The $59 treetop excursion has five tree-to-tree ziplines, one suspension bridge, and two spiral staircases. You should try it out!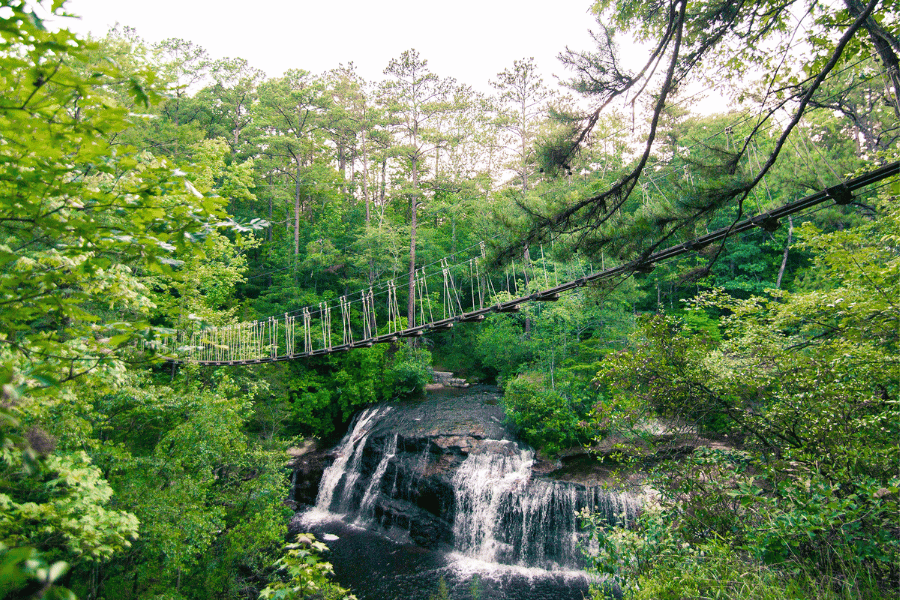 Luigi's Italian Chophouse and Bar 
Luigi's Italian Chophouse and Bar has been established as one of North Carolina's best Italian restaurants! Luigi's has been serving the community of Fayetteville for 40 years and serves delicious food, wine, and an excellent atmosphere. The founder Peter Parrous also opened his first restaurant in Fayetteville in the 1950s called the spaghetti house.
Luigi's Italian Chophouse and Bar feature hand-cut steaks and chops, fresh seafood daily, and scratch-made pasta dishes! One of the favorite pasta dishes is the Linguine Aglio Olio featuring linguine, extra virgin olive oil, garlic, roasted peppers, mushrooms, and romano cheese. 
Cameo Art House Theater 
The Cameo Art House Theater was home to Fayetteville's first motion picture theater: The New Dixie. It opened in October 2000 with a Hollywood-style gala to benefit the Arts Council of Fayetteville/Cumberland County. In 2003, Cameo added a second screen, the Loge, which contains 38 stadium-style seats in an intimate screening room. Today, the Cameo has 125 velvet-covered cast iron opera-style chairs, a Dolby digital sound and projection system, four film screening formats, and a lobby where visitors can enjoy a glass of wine, imported beer, a cup of coffee, or cappuccino.
Cameo has been recognized as the "coolest place downtown," the "best movie theater in Fayetteville," and the "best place to take a date." According to their website, the Cameo has screened hundreds of arts, independent, foreign, and classic films. The theater is also the site of numerous fundraisers, parties, and the annual academy awards celebration to benefit local non-profits. 
Bright Light Brewing Company 
Since its opening in 2017, the Bright Light Brewing Company has been a resident staple. They host private parties, mug club member events, hail and farewells, and more significant events! Bright Light Brewing Company has 15 taps along with cans and bottles. Some of their recurring brews are Sour You Doin', Scotty 2 Hotty, Hefe the Bavarian, Hell of a Day, and more! They also have frequent food trucks and entertainment for customers to enjoy! Lastly, they host events and offer their taproom and brewhouse for larger party rentals. 
North Carolina Veteran's Park 
The North Carolina Veteran's Park is located in historic downtown Fayetteville and was America's first sanctuary community for the military. This was the first state park dedicated to military veterans - young and old, living or deceased, from all branches of the armed services: Army, Navy, Marines, Air Force, and Coast Guard. The North Carolina Veteran's Park has symbolic features that pay homage to the veterans from over 100 North Carolina counties and incorporates many natural and architectural elements that represent the state. 
Dogwood Festival 
The Dogwood Festival is an annual non-profit festival that is a community-focused organization committed to providing various family-centered activities in historic downtown Fayetteville. The mission of the Dogwood Festival is to "encourage unity through the celebration of our diversity while educating the public on our rich history and fostering civic pride."
Huske Hardware House Restaurant and Brewery 
The Huske Hardware House Restaurant and Brewery is the longest-running brewery in Fayetteville, being open since 1996. They "apply scientific principles and passion for a craft brewery to balance drinkability and massive flavor." The building is part of the National Register of Historic Places and has been around for 115 years.
The original building was built in 1903 and was an all-inclusive department store. In 1996, Dr. William Baggett renovated the east side to create the restaurant and brewery that residents love today! The restaurant serves delicious food, beer, cocktails & wine, kegs, and growlers. The southwest chicken eggrolls are a hit, featuring smoked chicken, black beans, corn, pepper jack cheese, red peppers & spinach with a side of ranch.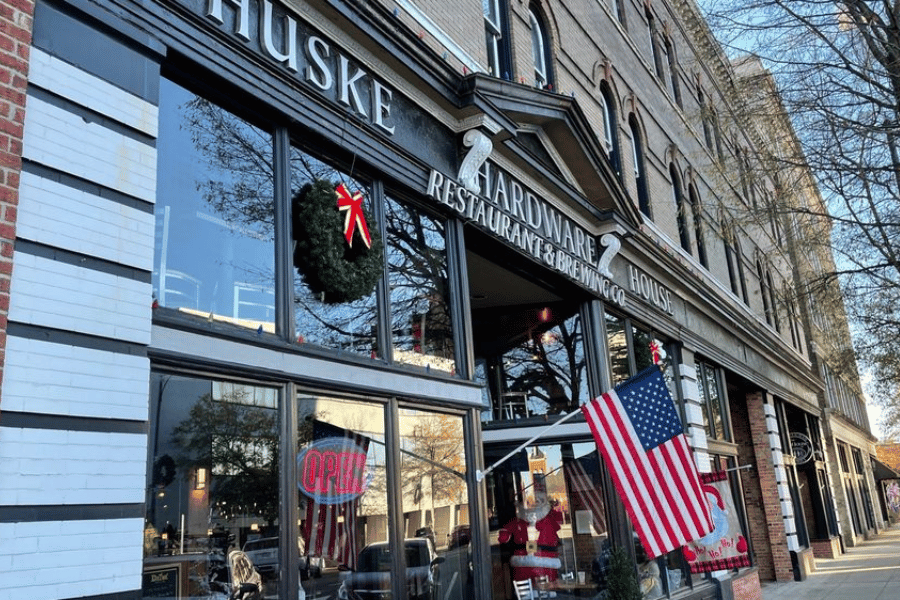 Things to do in Fayetteville, NC - Final Thoughts 
As you can see, Fayetteville is filled with an abundance of fun things to do! Whether you enjoy exploring history, paying your respects to veterans, visiting museums, walking through nature, or watching a baseball game, there is something for everything to do. The community is tight-knit and family-friendly, so it is a place you should visit and explore! The area's activities and opportunities are family-friendly and sure to make everyone happy. 
Raleigh Realty is a local real estate company that specializes in helping people through the home buying and selling process. Still, we also enjoy providing you with helpful guides to navigate your new area. We set out to find you the most fun and educational things to do in Fayetteville, and we hope you enjoyed it! 
If you're interested in real estate in Fayetteville, contact us or visit our website. Make sure to check out some of our other local area guides, including the best neighborhoods in Fayetteville, moving to Angier, moving to Louisburg, and moving to Franklinton!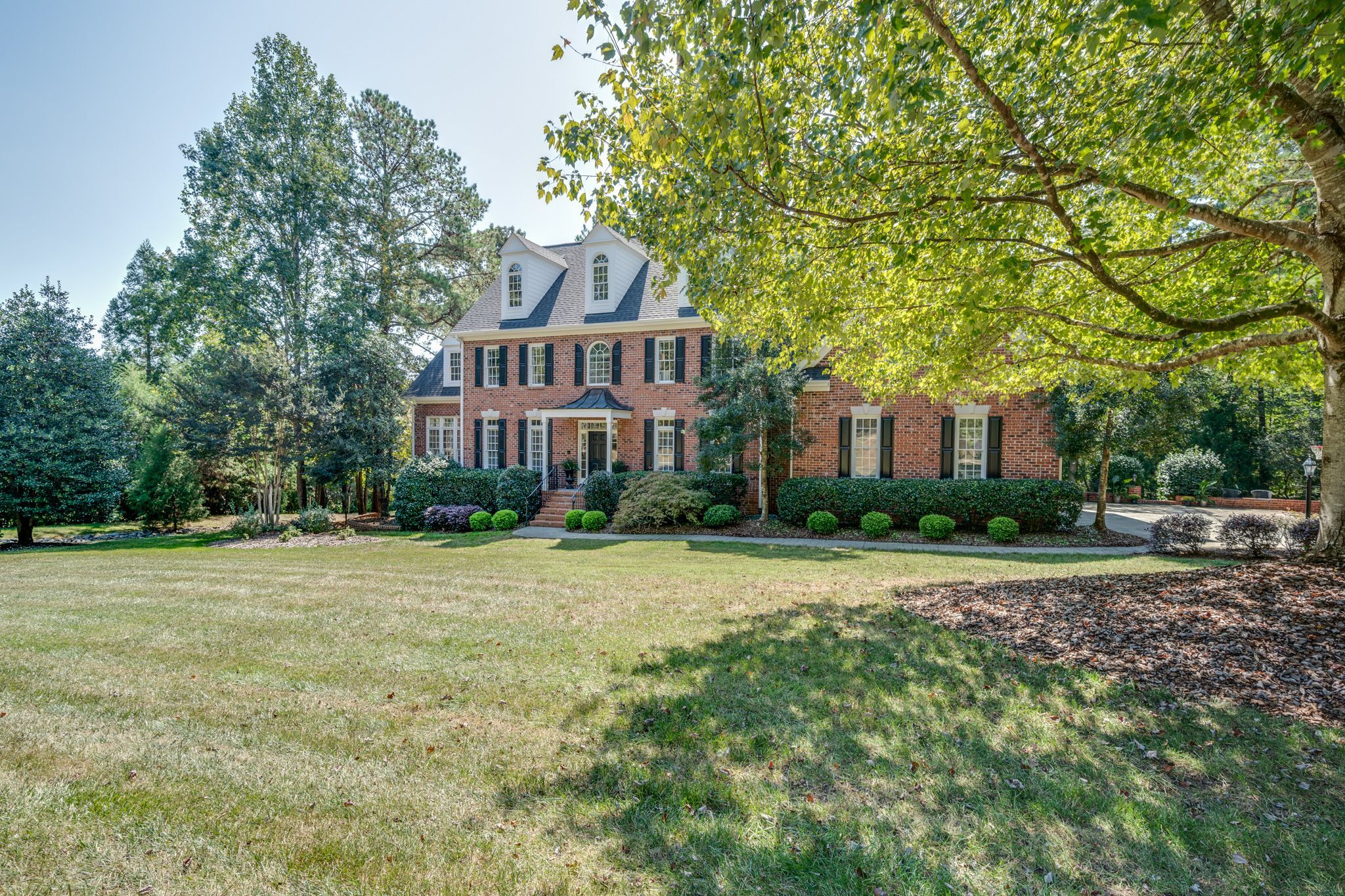 Find your new home
Search real estate and homes for sale