Buying an Old House: Everything You Need to Know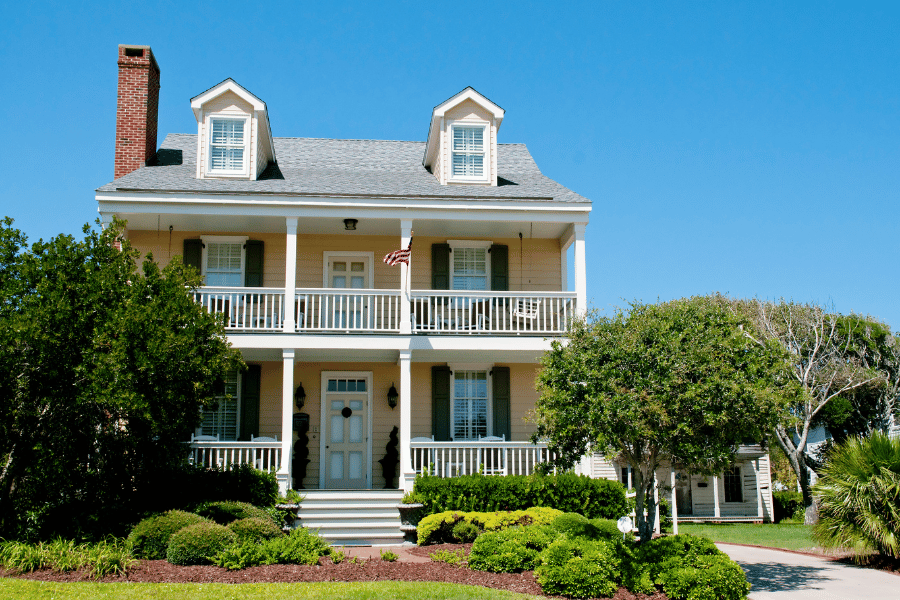 Buying an Old House 
Buying an old house has perks and charming characteristics, but it can also come with some setbacks. From electrical problems to roofing issues, here is everything you need about buying an old house. 
Buying an older home is sometimes good; there is plenty of character, features you don't see anymore, beautiful craftsmanship, and charm. However, buying an old house could also come with mishaps or setbacks that are bound to happen and can get quite expensive.
In 1978, the federal government banned using lead-based paint, which was previously regularly used during construction. It could be costly to fix this situation, and a home with lead-based paint could cause health issues. Although repairs and replacements in an old house may be expensive, they typically have a lower purchase price. 
There is nothing wrong with buying an older home, but be prepared for possible structural damage and other issues related to old houses. Some homebuyers even set their eyes on older homes for the inevitable charm, high ceilings, crown molding, hardwood floors, and attention to detail.
According to the U.S. Census Bureau, 12.2% of all housing units in America were built in or before 1939. The counties in North Carolina with the oldest homes are: 
Washington County 
Stanly County 
Martin County
Hertford County 
Mitchell County 
So, we know there are still older homes in North Carolina, but what should you know and look for before buying one?
Here is what you should know before buying an older home 
Pricing 
Older homes are often priced low, but that's only sometimes good. Usually, there is an issue that could cause future damage and be expensive to fix. If you see an older home that is priced lower than it should be, consider the fact that there are problems that the sellers want to avoid fixing or problems that are too extensive and expensive to repair. They could also price the home lower because it needs to be updated, but that doesn't mean it isn't worth purchasing. 
If you see a home priced lower than usual, be sure to research the property in person. It's also a good idea to get an inspection done or ask the sellers for past inspections that will give you a better idea of the structure and liveability of the home.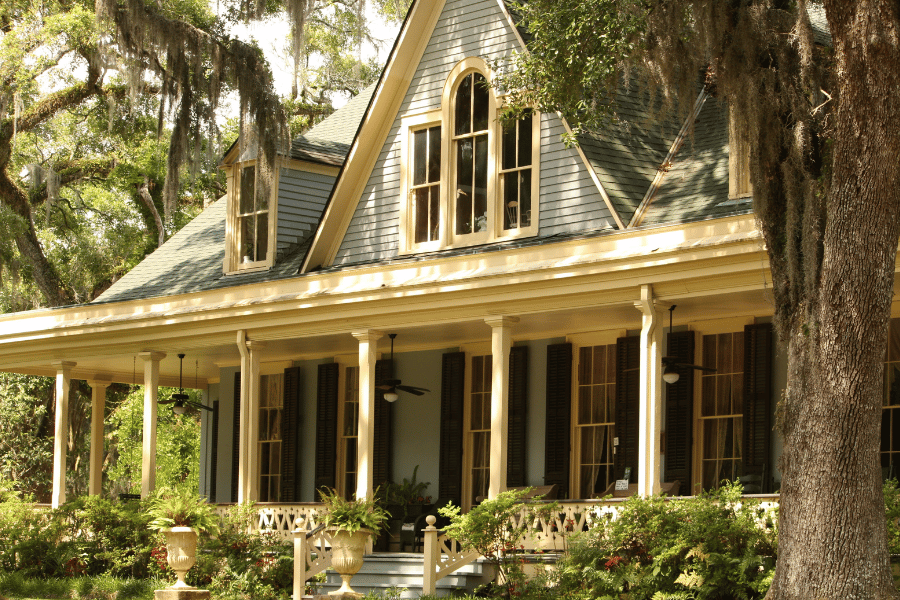 Repairs and Updates Can Be Expensive  
As a new homeowner, you want to walk into your home and feel like everything is great. Worrying about repairing or replacing expensive parts of the house or upgrading to today's standard can be exhausting and tedious, especially after the biggest purchase of your life. 
Within older homes, you will likely run into more problems while fixing one than you may think. If you want to update the flooring, you might lift the old flooring to reveal mold or a cracked foundation. Or, if you plan to tear down a wall, there might be water damage or electrical wiring problems that need immediate attention.
Renovations on an older home can go from $500 to $40,000 in the blink of an eye. It's also expected that an older home may need a roof replacement which could cost you up to $80,000. 
Your Homeowners Insurance May Increase 
The four main factors that affect your homeowner's insurance rate are where you live, your home's replacement cost, the age and condition of your home, and your policy deductible. Regarding older homes, insurance providers know they come with more risk and are often more expensive to repair. The risk you are taking will be shown at a higher rate. 
The average cost of homeowners insurance for a home that's 100 years old is $1,956 per year, $850 more expensive than the average. 
Get an Inspection 
Older homes can be a money pit. As said beforehand, even though they come with an abundance of charm, older homes can also come with setbacks and significant issues that need repairing immediately. You must get an inspection before closing to ensure the home is still worth the money.
Your inspection is the time to find everything you need about your home structure and safety. You should expect a few significant or minor issues with an older home. Home inspections in North Carolina range from $400 to $500.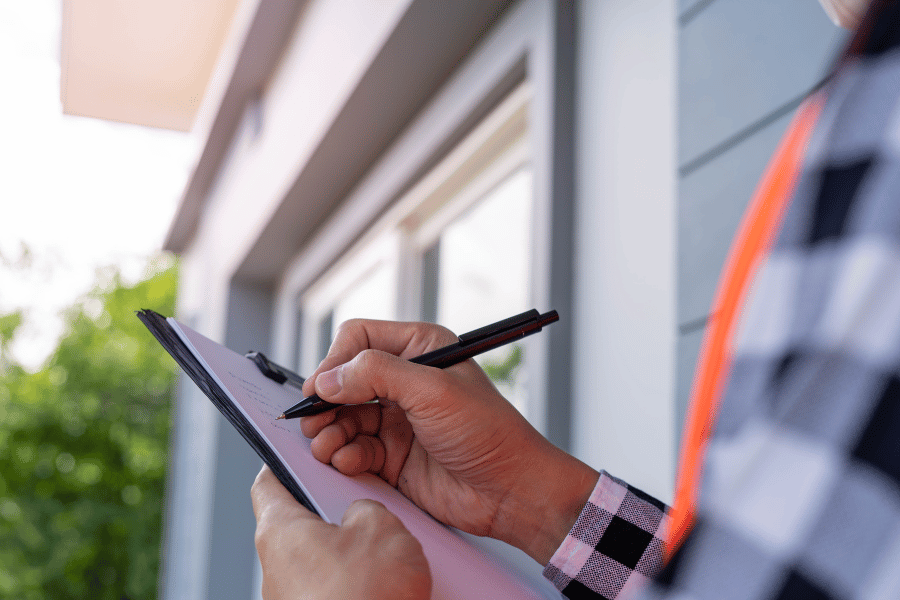 Classifications of an Old Home
It's easy to think of an old home as simply one that isn't new. But there are three classifications for old houses: 
Vintage 
Vintage homes are said to be at least 20 years old but at most 100 years old. Vintage comes from the Latin word vindemia, which means "grape gathering" and describes "high-quality wine produced from grapes grown and harvested in a year." As said before, a vintage home must be at least 20 years old, as well as the home must be representative of the era they were built, and the original character and original features must be present.
Antique 
An antique home is considered to be 100 years or more and is often thought of as handmade houses that feature fireplaces for cooking and heating. If your home is over 100 years old, in good condition, and has minimal upkeep, it could be considered antique. 
Historic
If you believe your antique house is also historic, you will need to reach out to the National Register of Historic Places and meet all the requirements. They will examine the property's age, significance, and integrity, ensuring that the home is related to a significant person or event in history, and embody construction techniques and characteristics that make it valuable. A vintage home is only considered historic if it is 50 years old. 
Older Homes May Have Hazardous Materials 
The materials used in older homes, such as lead and asbestos, may inflict health issues. Lead was mainly used in exterior and interior paint until 1978 when the deferral government banned its use.
It has been denied because it was also often used within plumbing systems, enabling it to leak into the environment and the water systems. Health issues related to lead mainly affect growing children, so if you are buying an older home with the intent of children living in the house, be extra cautious. A professional lead paint inspection can range between $230 and $420. 
According to the Mesothelioma Center, asbestos is a carcinogenic material that consists of flexible fibers resistant to heat, electricity, and corrosion. Asbestos was used in gas fireplaces, insulation, roofing, and wall patchings until the 1970s. While it was helpful in many ways, it caused significant health issues.
The average cost to test for asbestos is $495. It would be best if you looked for the following: 
The year the home was built 
Deteriorating or cracked paint
Crumbing or cracked drywall and siding 
Radon is another hazardous material. It is a radioactive gas created by the natural breakdown of uranium in soil, water, and rock. It is inert, colorless, and odorless, making it difficult to detect in homes. Getting a radon test before moving into an older home is essential as it can cause lung cancer and other health issues. Professional Radon tests cost anywhere from $145 to $700, depending on the age of your home.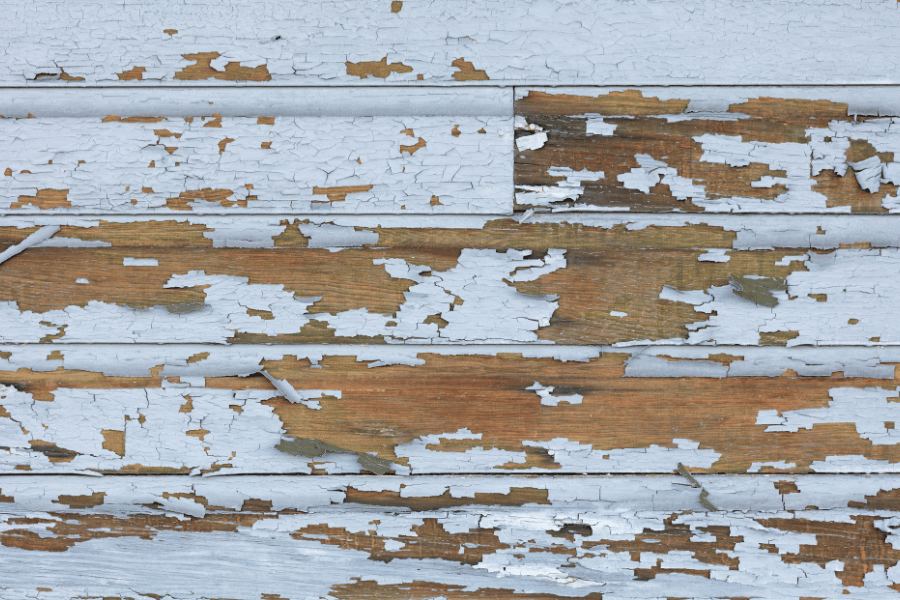 Older Homes May Have Foundation or Structural Damage
Even though the older home is still standing doesn't mean there aren't causes for concern. Older homes can have cracks and unevenness in foundations, which can cause corrosion, dry rot, moisture, and other significant risk.
It would be best if you looked for:
Interior and exterior wall cracks 
Doors that won't latch 
Uneven floors 
Windows that won't open 
Not only can you have problems with the foundation, but you may also see damage to the sill plate of an older home. Sill plates are essential because the entire building rests on it, which sits on the foundation. Please ensure the sill plate is thoroughly checked since they can become susceptible to water and insects over time. 
There May Be Electrical Problems 
Issues with electrical systems are tedious and expensive to fix. In older homes, the electrical systems were not designed to keep up with modern usage and appliances. As technology expands and more systems & devices are created, people use more electricity than they did 50 years ago.
If you use an abundance of electricity, you may want to ensure your older home can handle it. Look for knob and tube wiring, as it can't take the current usage.
It would be best if you looked for the following: 
2-prong outlets
Frequent power outages
Flickering or dim lighting 
Warm light switches or outlets
Roofing Issues 
It's common for older homes to have roofing issues, which is one of the most expensive things to repair or replace. Before purchasing a home, please make sure you don't have any loose or missing shingles, moss, or poor repair. A new roof can cost you a lot of money, so a roof inspection before purchasing is essential.
It would be best if you looked for the following: 
Missing shingles
Bowing gutters
Leaks or moisture in the attic or top floor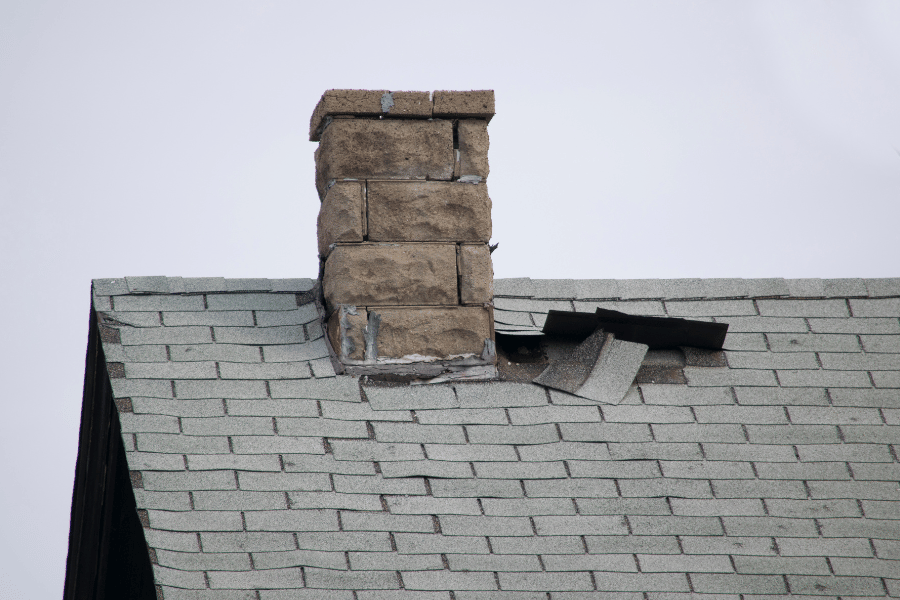 Insects and Pests 
It's common for older homes to harbor unwanted pests and insects, especially if the house has been unoccupied for a lengthy period. Termites are a significant issue, even in newer homes.
Termites are tiny, pale, soft-bodied insects living in large colonies with several castes. They feed on wood and can be highly destructive to trees and timber. You have the option to get your home inspected for termites before closing. You may also run into rats, mice, or beetles.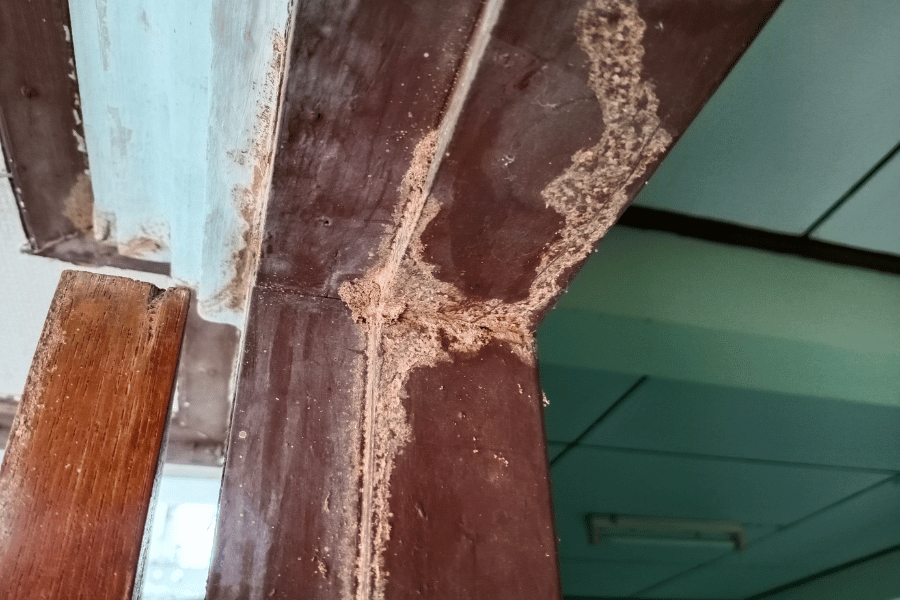 Outdated 
A home from 50 years ago isn't going to have the updated stainless steel appliance that is most common today. The floor plan is another aspect of the house that may need to be updated.
Back in the day, open floor plans were less standard, so you could expect closed-off areas or interesting routes throughout the home that lead you from one room to the other. Other things that may need to be updated are the fixtures, lighting, flooring, and more.
It would be best if you looked for the following: 
Incomplete projects, such as a partially finished basement
Load-bearing walls that can't be taken out to open up a space 
FAQs 
Here are some common questions about buying an older home. 
Is it smart to buy a 100-year-old house? 
There is nothing wrong with buying an older home that is 100 years old, but pest problems, lead paint, and structural issues might be present. 
What is the disadvantage of buying an old house? 
Disadvantages that come with buying an old house include root problems from old trees, plumbing issues, and damage to the foundation. 
Do houses lose value as they age? 
The physical structure of a home tends to depreciate over time, while the value of the land that a home sits on tends to increase in value. 
Buying an Old House: Everything You Need to Know - Final Thoughts
An older home may be perfect if you're looking for charm, unique architecture, or character. You can choose to fix it or leave it as is, as long as there isn't too much structural damage.
Remember, repairing or updating an older home can cost you a pretty penny. It can often cost more to repair and replace than to purchase the home. That said, when looking to buy an older home, please make sure to be thorough by looking for yourself and hiring an inspector. 
It would be best to look for structural damages, water leakage, electrical issues, roofing issues, and outdated characteristics before reaching a buying decision. It can be expensive but may only sometimes be enough to walk away. 
If you have your eye on an older home, please contact us to connect to one of our phenomenal agents. There are plenty of vintage homes in North Carolina that we'd be happy to help you fall in love with.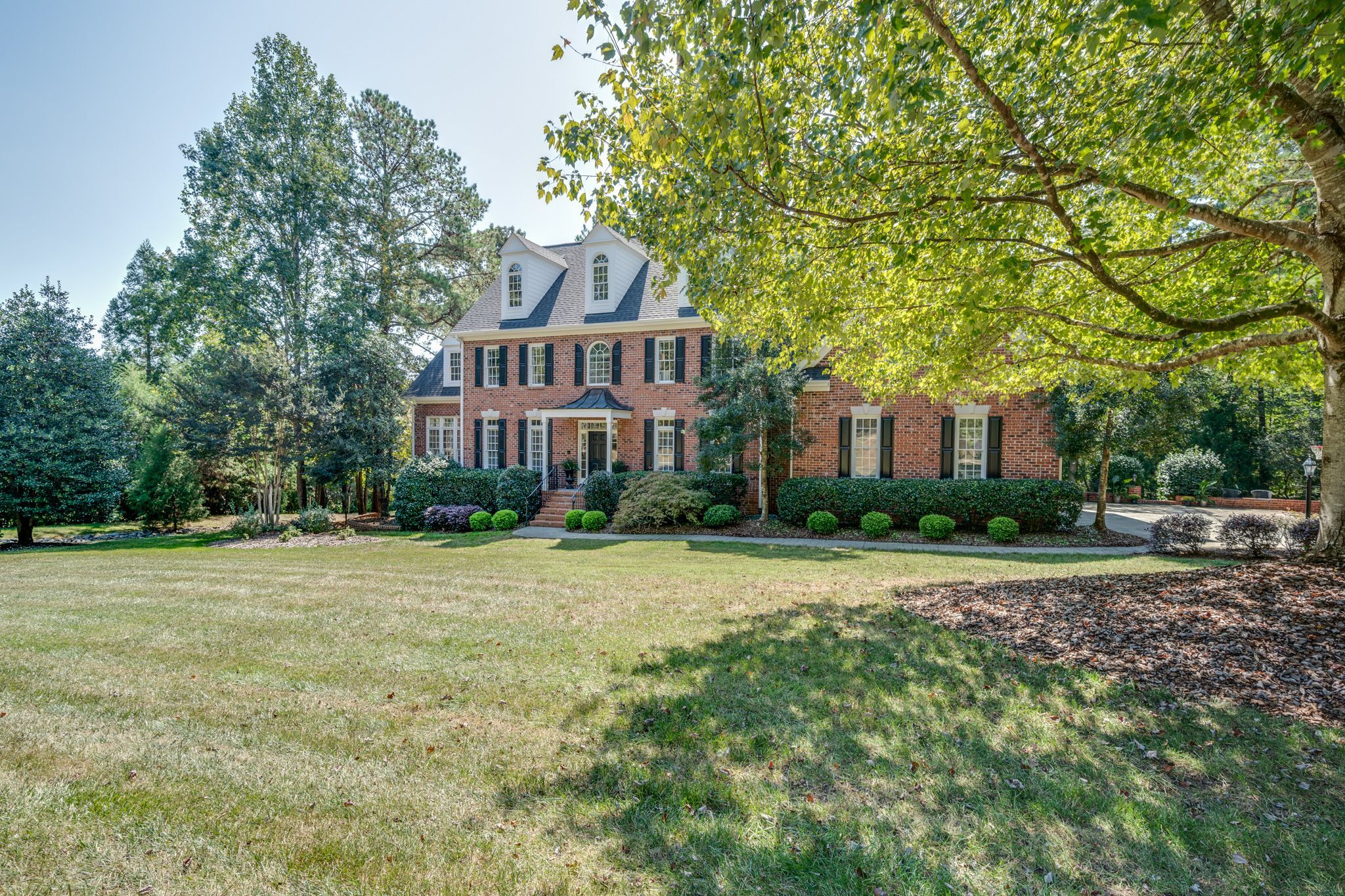 Find your new home
Search real estate and homes for sale