2019 Guide to Buying a Home: Pros and Cons {INFOGRAPHIC}


Buying a Home in 2019
"Location, location, location" is one of the most heavily-used phrases when purchasing real estate. However, the timing of the purchase is arguably just as important as the location of the home you wish to buy. Timing your home purchase strategically can help you secure better value for your money and will prove to be a worthwhile investment in the long-run.
According to a survey conducted by Pulsenomics LLC, the next expected recession might begin only one year from now – in the first few months of 2020. In the survey, Pulsenomics LLC spoke with more than 100 economists and real estate experts to learn their housing market predictions, including which factors might trigger a recession.
Well over 50 percent of the economists and real estate experts surveyed feel that monetary policy will be the strongest trigger leading to a recession. They also feel strongly that the recession will most-likely hit in the first quarter of 2020 or sooner.
Duke University, located in Durham, NC and the CFO Global Business Outlook conducted a separate survey, which ended December 7, 2018. The results indicated that nearly half of U.S. CFOs feel that the economy will enter a recession before 2020 – most-likely by the end of 2019. This survey, which is the longest-running and most comprehensive research on senior finance executives, has been conducted for 91 consecutive quarters throughout the world. They surveyed CFOs in a variety of industries, including media, technology, consulting, finance, insurance, manufacturing, transportation, construction, retail, and more.
It is safe to say that the potential 2020 recession will not be nearly as severe as the economic downturn of 2008. During that time, 2008 was an "anything goes" lending market, where practically anyone could obtain a mortgage, even if they couldn't afford the home. Today, under the Dodd-Frank Act, there are stricter regulations to ensure that that doesn't happen again.
With that being said, any decline in economic growth impacts the financial future of millions of people throughout the U.S. and, in turn, the housing market. So that leads us to the following question:
With the potential onset of an economic recession, should I buy a home in 2019?
The short answer is yes. A down market is a buyer's market, so this could be the best time for you to buy, as there will be an increase in inventory and negotiating power and a decrease in sale prices.
Whether we experience a recession in 2019 or in 2020 or not, you are only ready to buy if the following apply to you:
Job security
If you work in an industry that is particularly vulnerable to being unable to withstand an economic downturn, take the time to decide if you are truly prepared to buy a new home. If you are laid off shortly after purchasing a new home and cannot afford your monthly mortgage payments, foreclosure might be the only option available to you. Foreclosing on a home affects your credit for seven years, which is quite substantial. Carefully consider what could happen to your finances if the market turns sour. Can you still afford the home while searching for a new job, even if the job search takes six months or a year? If you own your own company, do you have a strong and steady client base who will continue to utilize your company if the market takes a turn?
You have more than one year in savings
You should have enough cash in the bank to make at least one year of mortgage payments. This is the absolute minimum! As mentioned in the previous paragraph, if you happen to lose your job, it is imperative that you have enough savings in the bank to continue to make your monthly mortgage payments for at least a year or more, as this will hopefully be the maximum amount of time it will take to find a new position.
You are willing to buy modestly
Do not attempt to live above your means as we head into this potentially rocky market in 2019. Although the gorgeous 6-bedroom home might be the house you have always dreamed of, a 4-bedroom home with a lower monthly mortgage amount and smaller down payment will probably be a wiser decision. Try to buy a home that is well below your budget so that you have a healthy cushion should the economy take a turn for the worse.
Don't buy a home in need of multiple repairs
This will become especially applicable going into the potential recession, as foreclosures and short sales become increasingly prevalent. If you are aware of several repairs and problems with the home you wish to buy, take careful inventory of all projected costs involved down the line.
What will buying a home look like during this year's prospective economic downturn?
It is easy to feel discouraged during the onset of a potential economic downturn, but some factors may work in your favor. In 2008, the housing market was the primary cause of the economic collapse. In late 2019 or early 2020, the housing market most-likely will not be the cause of the recession. However, this economic downturn will still have a strong impact on the real estate market. A weakened economy brings on an increase in job loss and a softer housing market as a result. This will most likely be felt by certain parts of the country more than others. An additional Zillow study that surveyed over 100 economists and real estate experts in early August of 2018 revealed that the cities that will be the most heavily affected include Miami, San Francisco, New York City, Seattle, and San Diego. Localized regional housing markets should expect to feel the effects of the recession as well.
How could cities as popular as Seattle and San Francisco with booming housing markets experience a downturn, you might ask? There has been a major increase in construction over the past several years in large, popular cities. With increased inventory back to the same level it was at in 2012, pricing comes under pressure, as higher inventory leads to lower rent prices. Hot property markets such as those listed in the previous paragraph will eventually see a decrease in prices as buyer's fatigue sets in.
The positive side of buying during an impending recession:
Quick Sales Process
A down market brings more short sales and foreclosures. Therefore, the sales process will most-likely move along quickly, as sellers will probably want to sell as soon as possible before facing foreclosure. As a result, a closing turnaround could be much faster for buyers during this time.
Negotiating Power
In 2019, I anticipate seeing an increase in the number of sellers who can no longer afford their mortgages and need to sell quickly. There are some sellers who might even face bankruptcy if they do not sell their homes quickly. With this level of urgency from sellers, buyers have more leverage with negotiating a lower sale price. However, as you will see below, negotiating power could also be limited during an economic downturn.
The negative side of buying during an impending recession:
Financial Risk
If you purchase a short-sale or foreclosed home, the home is being sold "as-is," meaning that any repairs or problems that come up will become an out-of-pocket expense covered by you as the buyer. Therefore, you run the risk of potentially losing more money in the long-term if the home needs extensive repair and maintenance. Conduct thorough research of properties that have closed in the area beforehand to ensure that you aren't paying more than others have historically paid for homes in that area and to ensure you are getting the very best price.
Competition with Investors  
If a homeowner wants to sell their home quickly, they will probably be more inclined to sell to an all-cash investor who could get them out of the property in a few short weeks as opposed to waiting on a buyer who needs to obtain lender approval.
Now that I understand the pros and cons of the potential economic downturn in 2019, what are some other factors I should keep in mind when preparing for home ownership?
Thoroughly research the area where you wish to buy
This is particularly applicable if you wish to purchase in an area close to the cities economists predict will be the most heavily affected by the economic downturn: Miami, San Francisco, New York City, Seattle, and San Diego. In North Carolina, cities like Raleigh and Cary do a great job managing a downturn in the real estate market because of their economic growth. Speak with your real estate agent extensively about the neighborhoods in which you wish to live and thoroughly review the area's historical sale prices, trends, average rents, and more with your agent.
How much home can you afford?
Have a definitive bedroom and bath count in mind when you begin your home search, as this will be one of the first questions your real estate agent will ask you. When making this decision, I recommend taking the time to know the true number of bedrooms you will need to live comfortably instead of dwelling on what you would ideally like to have. Living in a large home with sprawling space is tempting, but if you cannot make the mortgage payments each month, that home becomes a major financial burden. Speak with your friends and family to get an accurate assessment of how many homes you really do need and try to work within your means.
If you cannot afford a home that you will be comfortable and happy living in, I highly recommend waiting to buy. Purchasing a home you are unhappy living in will most-likely propel you to want to sell the home before you can make any money off of it, making it a poor investment. Bear in mind that, in the short-term, buying a home is typically more expensive than renting. Therefore, selling a home too soon could potentially mean taking a loss. This will also come into play if you foresee potentially getting relocated through your job or other factors in the next few years. Although buying a home in 2019 might be tempting, especially with the onset of decreased prices and rising inventory, if you believe it will be a possibility that you will need to sell your home within the next few years and you won't make any money off of the investment, I strongly urge you to wait to buy so that you will not find yourself at a loss.
Review your credit
When applying for a mortgage, lenders will carefully review your credit history, credit score, and the debt-to-income ratio (which includes student loans, credit card debt, auto loans, and any other debt you have incurred). These factors will play a major role in determining whether or not you will be approved for a loan. You don't need to have a perfect credit score to get approved for a loan, but if there are improvements to be made, I highly recommend taking the necessary steps to increase your credit score prior to applying for a mortgage.
Additionally, if your credit isn't quite where you want it to be or you don't think you will get approved for a loan, I recommend waiting to buy a home – recession or not. To improve your credit score, try to pay off any remaining balances on your credit cards. It is important that you do not make any major credit purchases when applying for a loan, as lenders will take this into account as well. Just to put credit scores into perspective when applying for a mortgage, a conventional loan typically requires that borrowers have a minimum credit score of 620 and a minimum FICO score of 580 for an FHA loan, according to The Lenders Network.
Is your budget where you want it to be?
The more money you can put towards the down payment, the lower your monthly mortgage rates will be. Although 20 percent has traditionally been the required down payment amount needed for a mortgage, some lenders will accept down payments of 15 percent, 5 percent, or even 3 percent. This is especially applicable for first-time homebuyers. Veterans Affairs (VA) loans will even allow current or former members of the military to put zero percent down on their mortgage. Bear in mind that the less money you put towards your down payment, the more likely it will be required that you purchase mortgage insurance – as buyers who have minimal down payments could be more likely to default on a mortgage and are riskier for a lender to take on. Mortgage insurance will vary based on your financial history and mortgage program you choose.
Final takeaways
It is always difficult to properly predict the future of the economy, despite what economists, real estate experts, and others may say. The timing of the purchase is imperative, but it is also very important to have job security, a healthy financial cushion, and strong credit when considering a home purchase – especially as a first-time home buyer. It is wise to be well-aware of economic projections and to have a thorough understanding of what that will mean for you as a home buyer. The economy is beyond your control, but your financial wellness and home buying choices are well within your power.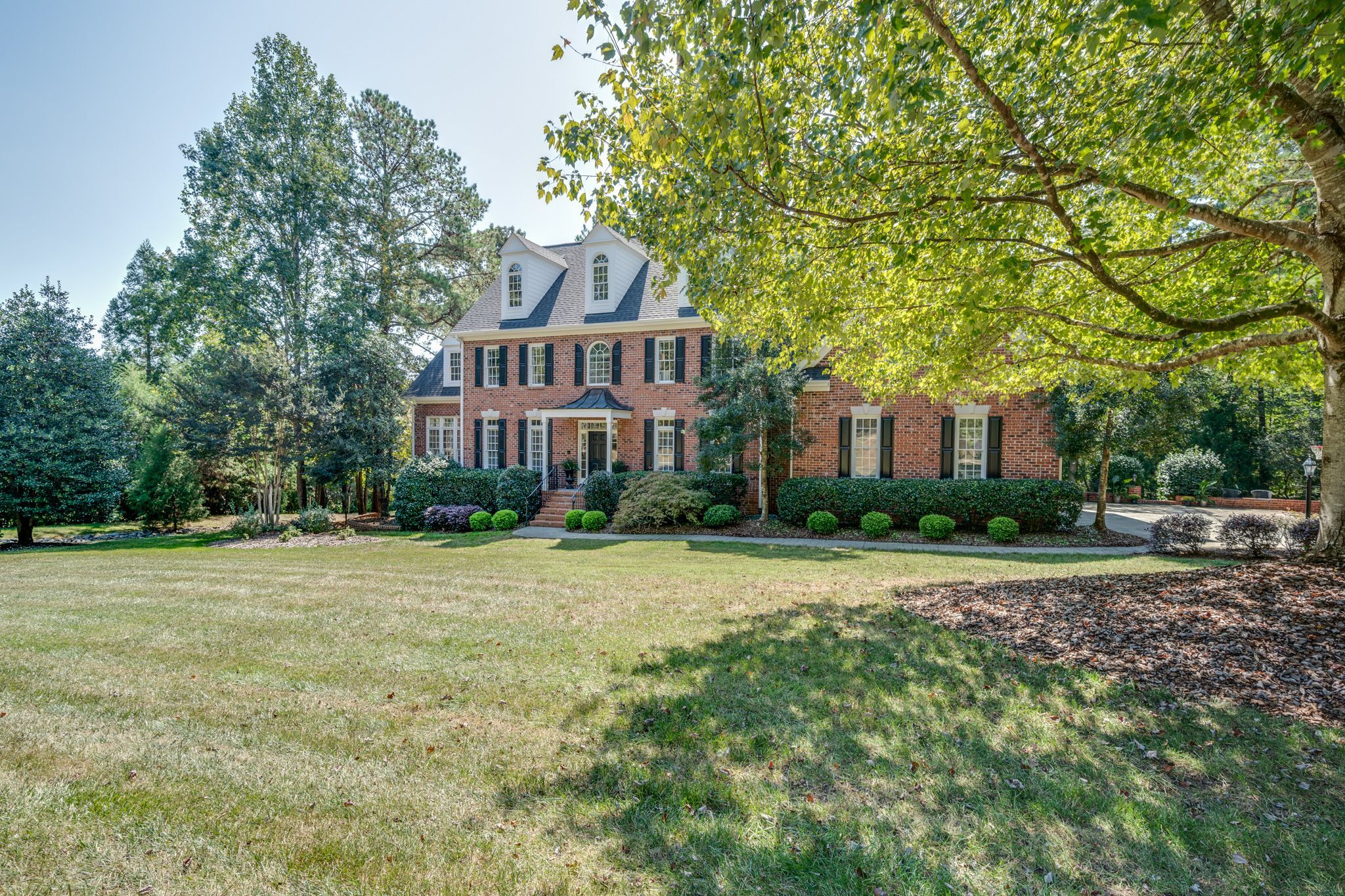 Find your new home
Search real estate and homes for sale