Condo vs. Apartment: What's the Difference?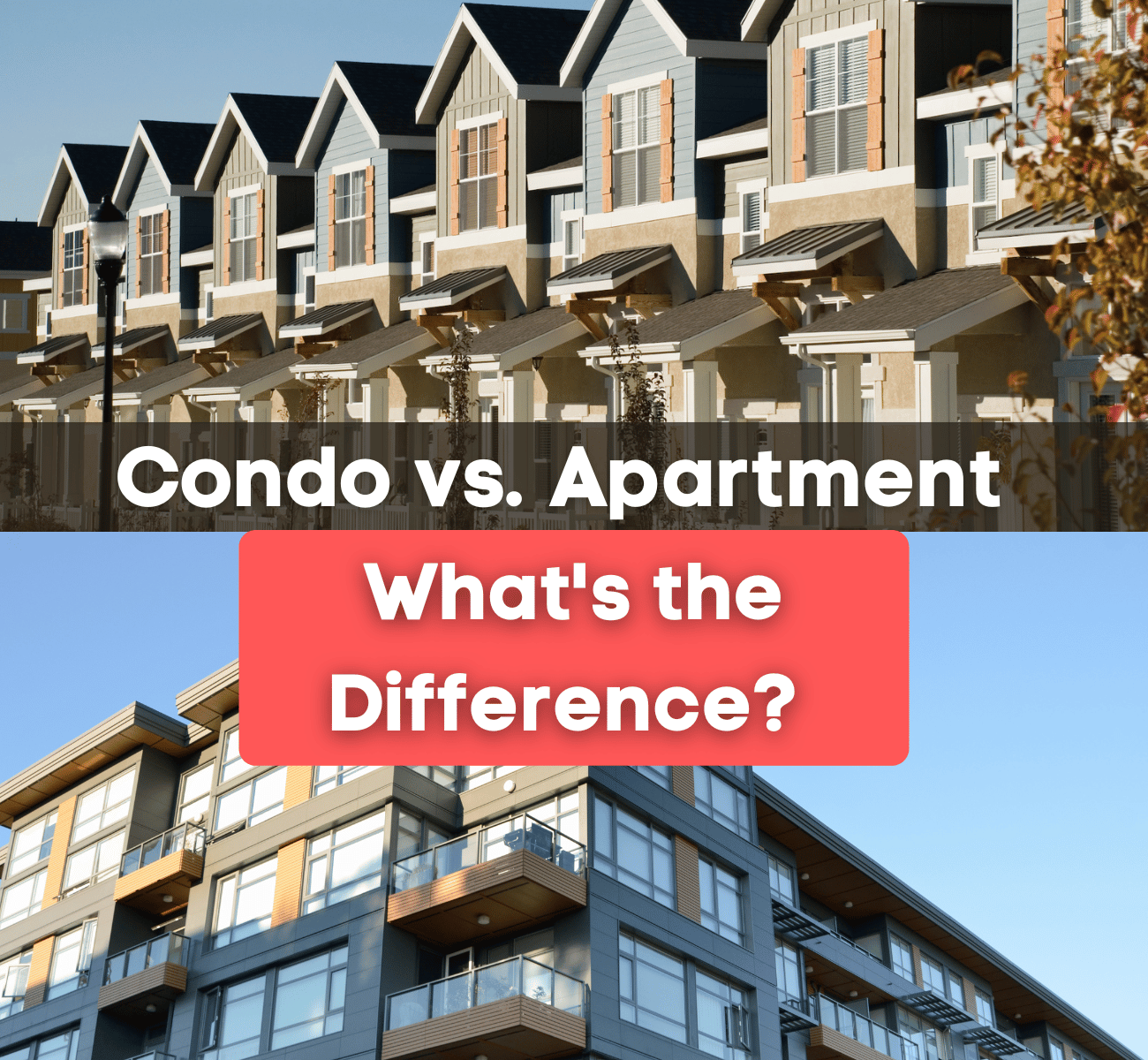 Condo vs. Apartment: What's The Difference?
What's the difference between a condo and an apartment? Let's dive into cost, pros and cons, and more! 
Condos and apartments can be excellent options for many people. It offers a private space with a community feel while leaving you with less exterior maintenance. Many people think they are interchangeable, but we will explain the differences in this article. 
So, what is the difference between a condo and an apartment? Is it better to live in a condo? Is a condo better than an apartment? This article will guide you to determine if living in an apartment or condo is the right move for you.
The significant difference between a condo and an apartment is how it is owned. You will find that from a physical aspect, both apartments and condos have a very similar feel in both size and layout. 
You may be downsizing, looking for a smaller space, and trying to determine the advantages and disadvantages of living in a condo or apartment. Or you may be looking to purchase an investment property to rent out as passive income. If so, you will want to keep reading as we dive into all aspects of condo and apartment-style living.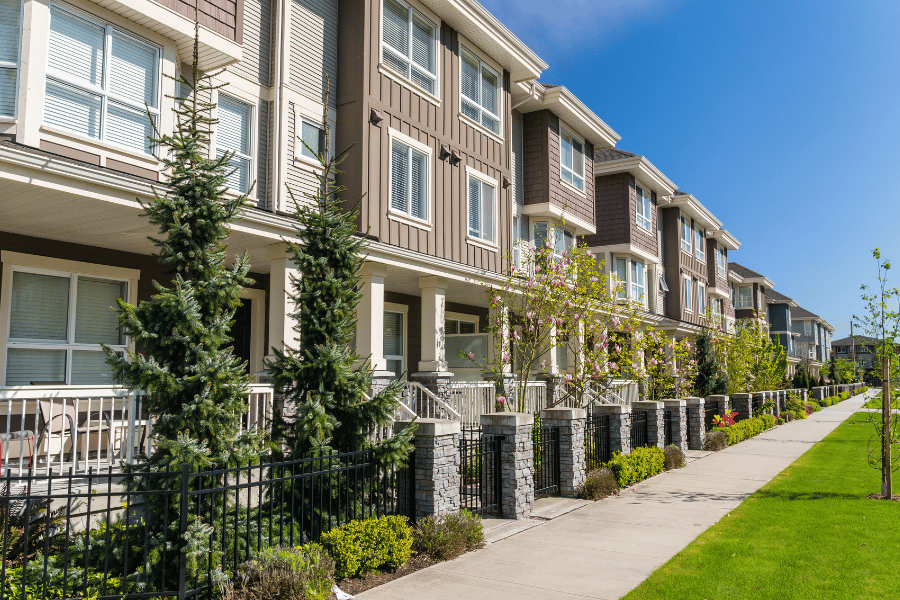 What is a Condo?
A condo is usually a unit within a larger residential building. Many times each of these units is privately owned. The owners can either live in the team or rent it out privately.
Each unit owner will likely pay homeowner dues, also known as HOA dues, where the money is used to keep up with the exterior maintenance of the buildings and grounds, parking lot, pool, fitness center, tennis courts, streetlights, and walkways. 
In certain circumstances, the entire building will also be charged for internet and cable, or it can be rolled into the HOA dues. Garbage and water can also be included in your HOA fees making things more accessible and seamless for the unit owner. 
What is an Apartment?
An apartment is essentially identical in its physical appearance. Much like a condo, it is a unit within a larger residential building. The difference lies in the ownership. With an apartment complex, every unit is owned by the property management company, which will collect your monthly rent. 
In this circumstance, living in an apartment would make you the tenant, renting from the landlord (the property management company.)
Your property management company will be the landlord for everyone in your building or complex and will address any maintenance requests when needed. This will make things much easier for you as the tenant to address issues as they arise.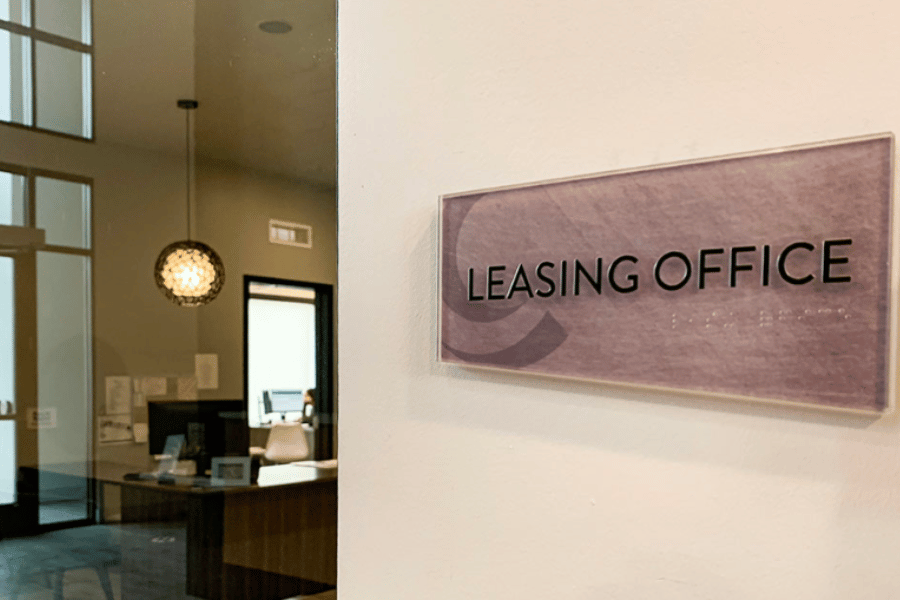 You will not have the financial obligation to pay the HOA dues; instead, your rent will include many of the same amenities that an HOA would provide a condo owner. Usually, apartment buildings will have a pool, tennis courts, playgrounds, walking trails, a fitness center, a clubhouse, and readily accessible salaried employees to assist you throughout the week.
Is a Condo More Expensive Than An Apartment?
Owning a condo will likely cost you more monthly than renting an apartment. Once you add up your mortgage, HOA dues, property taxes, and utilities, it is more than likely to exceed your monthly rental payment in an apartment building in a similar area. 
So why would someone want to own a condo? That is a great question, so let's dive into that. You may look to live in a smaller space in certain circumstances. Owning a smaller space, you will still have the flexibility to do what you choose to anything on the interior of your unit. You can paint your walls any color, update your kitchen, swap out your light fixtures or replace your flooring. 
Where you might spend more on the front end to own your condo unit, it will give you extra privacy and freedom to live in your condo just the way you want. 
While you can save every month in renting an apartment, you have to remember that you are paying this to the property management company for the usage of the space.
In turn, by owning a condo, you are paying into the principle of your loan (if you have one), which will leave you with equity in your pocket should you decide to sell your condo unit. 
Pros of Renting a Condo
Quality of the Unit With a More Personalized Approach
Most of the time, you will find condos that private owners own that will show their pride or ownership. Maybe they renovated the kitchen and bathrooms, replaced the flooring, and chose warmer colors to paint the walls. Many times condo renters are satisfied with a less sterile environment which can sometimes be a complaint of apartment renters. 
A Personal Relationship With Your Landlord
When it's time to renew your lease, you may have more wiggle room than you think. You can have a conversation with your landlord explaining why you love renting from them but that you can only afford up to a certain amount. Perhaps they need to rent out their unit to depend on the profit, maybe they want a tenant who will treat their unit with care, and they will hear you when you say you cannot afford the increase!
Amenities
The amenities in a condo complex can range from swimming pools to tennis courts and playgrounds, fitness centers, a clubhouse, or a concierge. Whatever the case, you will find that the amenities are more geared toward the needs and want of the condo unit owners. You will also find that there may be a lot more community involvement as many of the condo owners may have lived in the same building for several years, building relationships with their neighbors.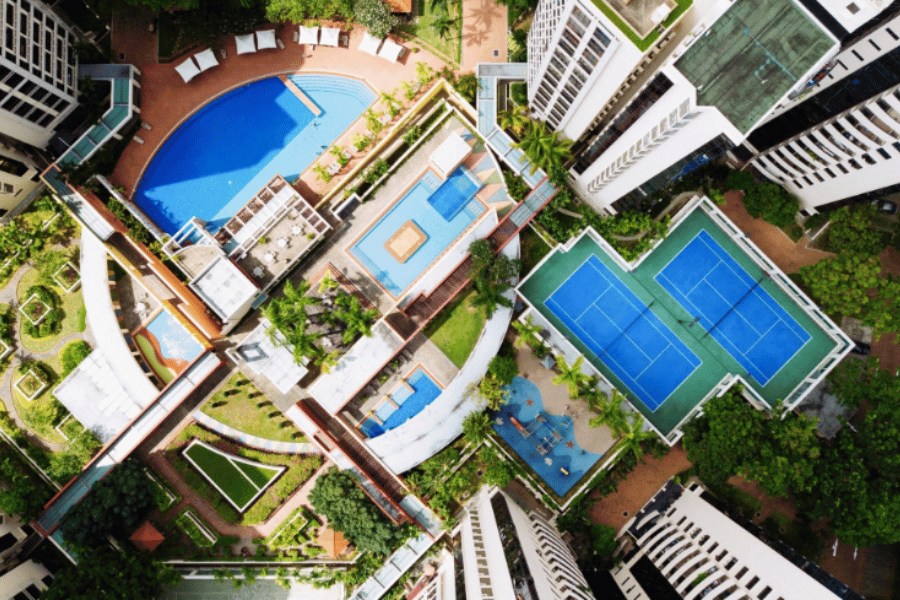 Included Utilities
It is common to find that condos will have water, trash, gas, cable, and internet included as part of their HOA dues. This may put your mind at ease if you're renting from your landlord because this would be included as part of your rent. You can ditch having to pay all those different companies, saving you time and worry.
Pros of Renting an Apartment
Access to Professional Management
One of the most significant advantages of renting an apartment is the concierge service you will likely receive. When you rent from a property management company, they often-times have salaried employees available for emergencies to help answer any question you have, to help you submit a request for a repair, or help answer questions regarding your amenities.
Prompt and Professional Repairs
If you're renting from an individual landlord, you may be aware that it might take them longer than we would like for them to get that HVAC technician to come out to fix your air conditioning in the middle of the hottest week of the year in August. Now, we are just trying to drive the point home. But there are times when you might need something fixed quickly, and an individual landlord may need access to enough professionals to guarantee a quick response. In apartment communities, the property management team will have reliable vendors 24/7 to repair whatever needs attention throughout the apartment complex. This can be seen as one of the best advantages of renting an apartment.
An Easy Method to Pay Your Rent
Often, apartment complexes can quickly pay your rent online through their secure payment portal. You may even have the opportunity to set it to auto-draft your rent payment, so you don't even need to think about it! For many working professionals, this is another bonus to renting an apartment.
Well-Maintained Amenities
Unlike the feel of a condo, the amenities at an apartment complex may have a similar sense to that of a hotel. You will find that they have janitors on staff to keep the common areas clean and well-maintained. In more luxurious apartment complexes, you may even have a doorkeeper or concierge readily available to assist you and your guest with anything you need while utilizing your communities amenities.
Cons of Renting a Condo 
Maintenance Issues 
Potentially inexperienced landlords could frustrate you when dealing with unexpected maintenance issues. Many times if a landlord is inexperienced, they need to gain the experience to handle problems when they arise. Knowing who to call for help is just as important as fixing the issue. You, as the tenant, are hoping that they are using the right professionals to fix the job, and if not done correctly, it could lead to more issues down the road for you if not performed correctly.
HOA Fees 
The landlord almost always pays the HOA fees, but please check your lease agreement because, in some cases, the landlord (or owner of the unit) will transfer that responsibility over to the tenant to fulfill while they live in the unit.
Cons of Renting an Apartment 
Smaller in Size 
Many times, apartments are smaller in size as compared to condos. The layouts are designed to fit as many units as possible into a building, creating more opportunities for revenue for the property management company.
Fewer Opportunites for Renovation 
Fewer opportunities for renovation tend to be a top reason apartment renters dislike renting. There are usually restrictions to changing the design of the kitchen and bathrooms, flooring, or even paint color. Before moving in, you will sign the rules and regulations in your lease agreement. 
Pet Policies 
Pet policies can be strict and costly. If you have a larger furry family member, be aware that many apartment complexes have restrictions based on breed and size, so check the fine print on this!
Verify Rental Restrictions Before Renting Out Your Condo
According to the HOA board, the rules and restrictions are crucial when considering renting out your condo. There may often be a rental cap that states a certain percentage of condo units are to be rented simultaneously in your building or community. 
This would be pertinent information to ask before purchasing your condo, so be sure to research or, better yet, have your real estate agent verify this information for you.  
Often, this may not be easily accessible information, so it would be essential to have a great agent in your corner to help advise you through purchasing a condo.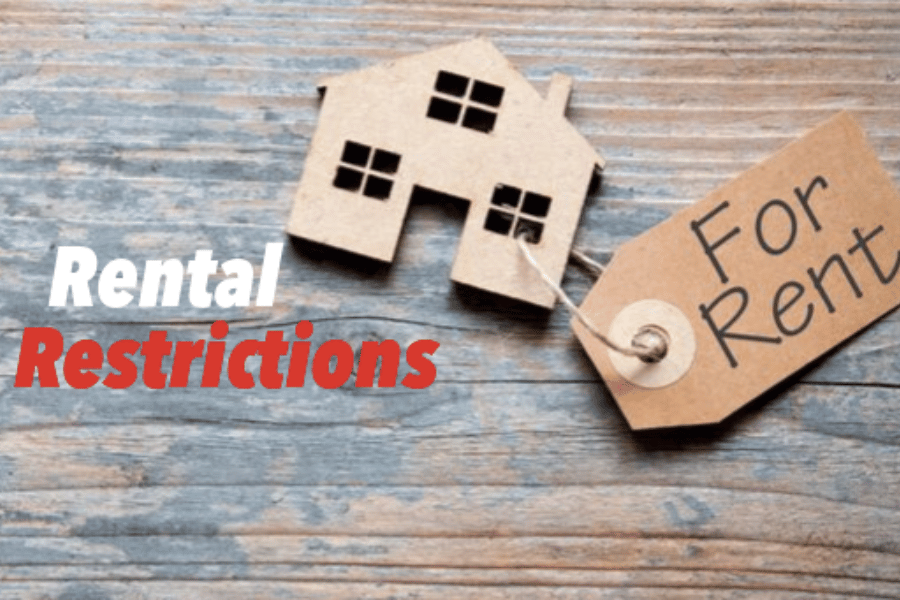 A common restriction that has become a more recent trend is prohibiting short-term rentals such as Airbnb or VRBO. Often, the homeowners living within the building or community are uncomfortable knowing that they will have a guest that varies from week to week or even from day to day. Please clear up all the restrictions regarding your rights to rent out your condo unit. 
Condo vs. Apartments - Final Thoughts with Raleigh Realty
This article outlines some of the main differences between living in an apartment vs. living in a condo. We hope you understand some of the differences and how each option can change how you live your day-to-day life. 
Both condos and apartments offer great peace of mind, make for effortless living, and are excellent options for working professionals, retirees, or single parents. The ease of residence allows you to enjoy more time to do the things you want rather than the upkeep of your home. 
If you find this article helpful, share it with your friends and family who may consider purchasing a condo. Buying a condo is a big decision, and we want to ensure you have all the information you need while analyzing your options. 
If you're considering buying or selling your condo, please don't hesitate to contact our agents at Raleigh Realty. We would be happy to help advise you on the best decision and help you analyze if owning a condo is the right fit for you. Our agents strive to offer the best advice and referrals to trusted professionals, allowing you to decide based on your specific needs.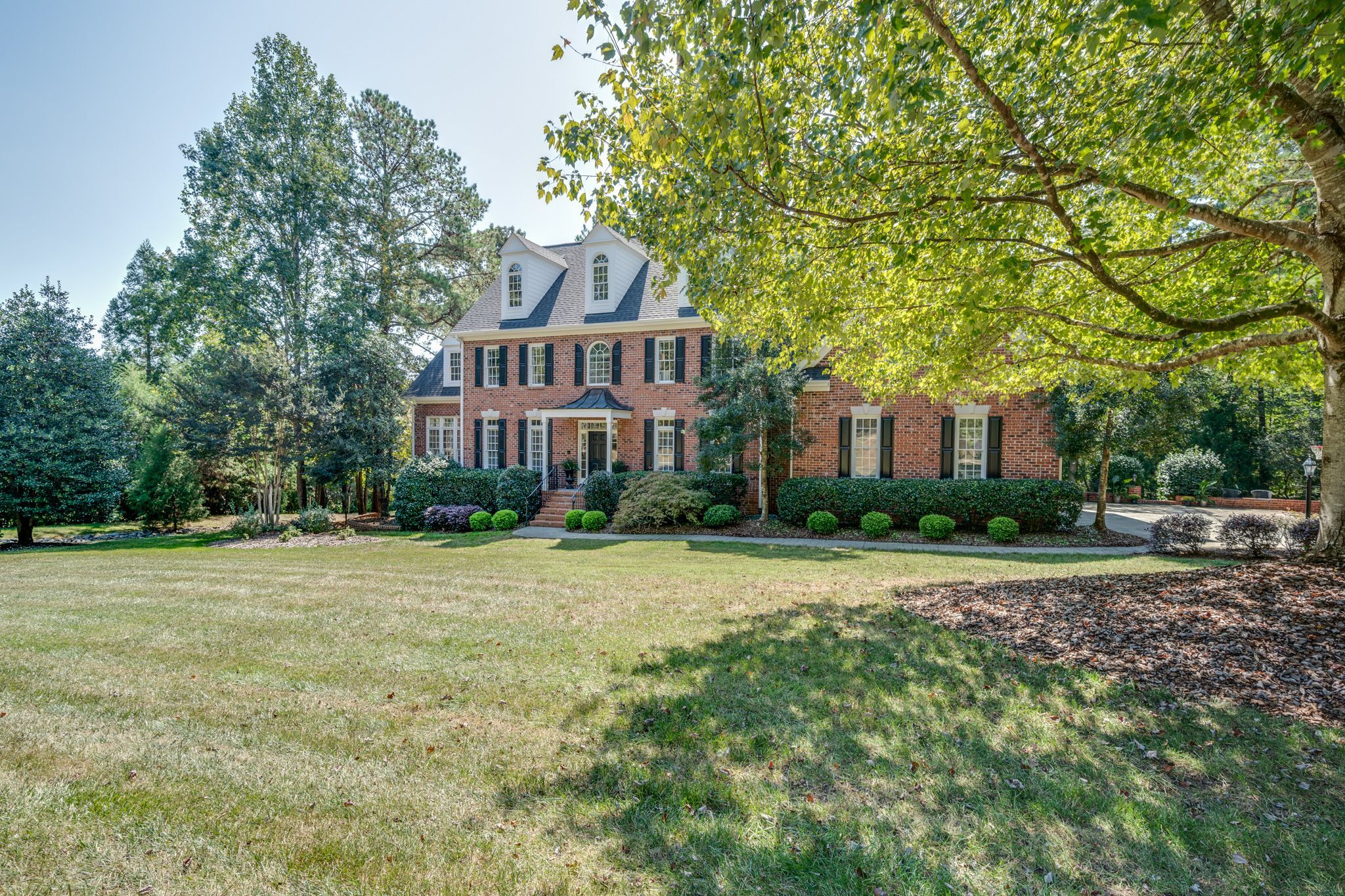 Find your new home
Search real estate and homes for sale