Financial Resources and Information for Veterans Buying a Home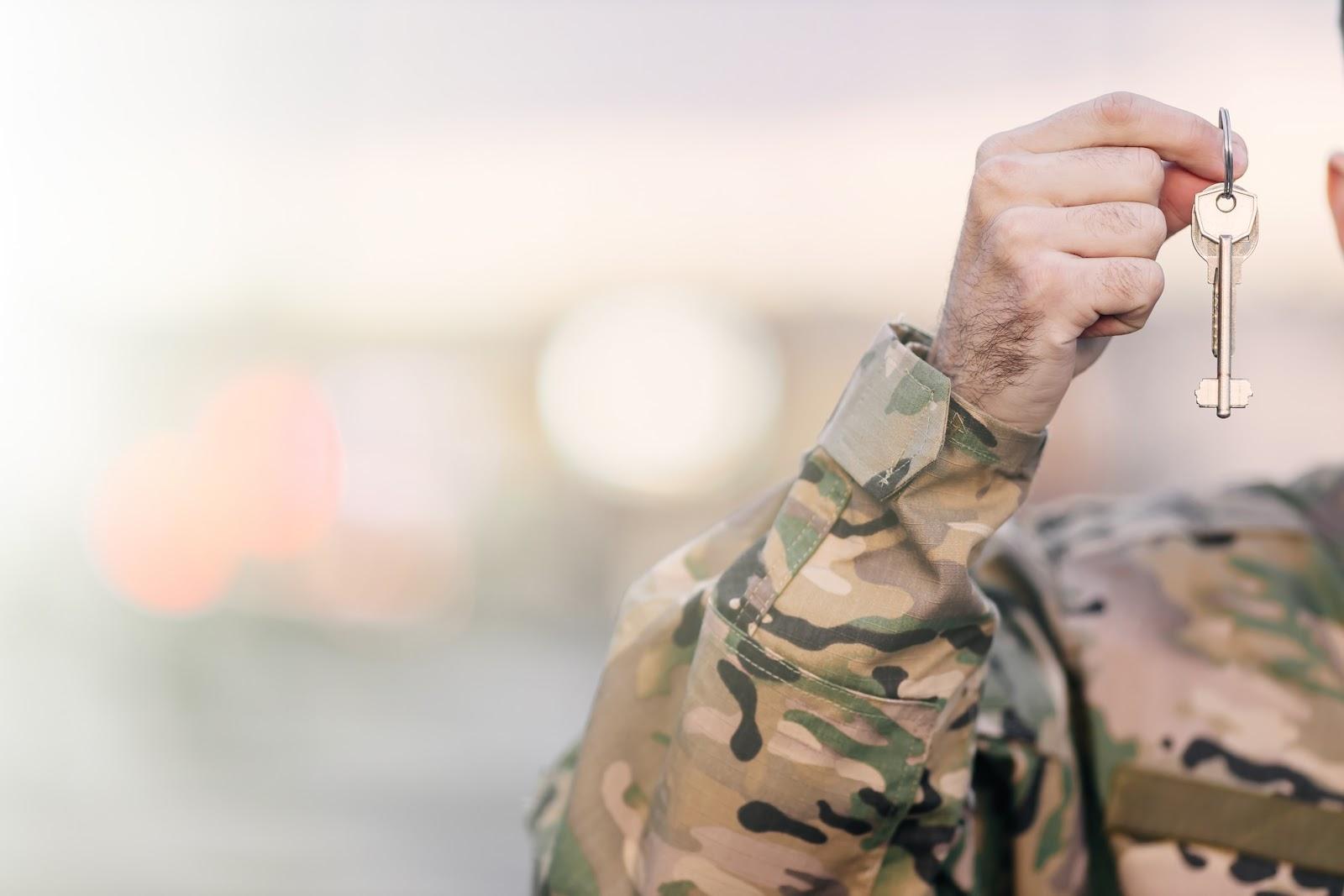 Guide for Veteran Home Buying
Finding a home as a veteran comes with unique struggles. It's difficult enough to learn the ins and outs of home buying, as it is. Then, add the extra risk factors that come with veteran status, and you end up with almost 20,000 homeless vets in the U.S. Veterans looking for homes face numerous obstacles including but not limited to: 
Disabilities
Financial instability
Housing prices
Job scarcity
Lack of financial assistance
Social issues
Social reintegration for veterans shouldn't be as difficult as it is made to be. However, there are steps that you and your support system may take to ease the veteran home buying process.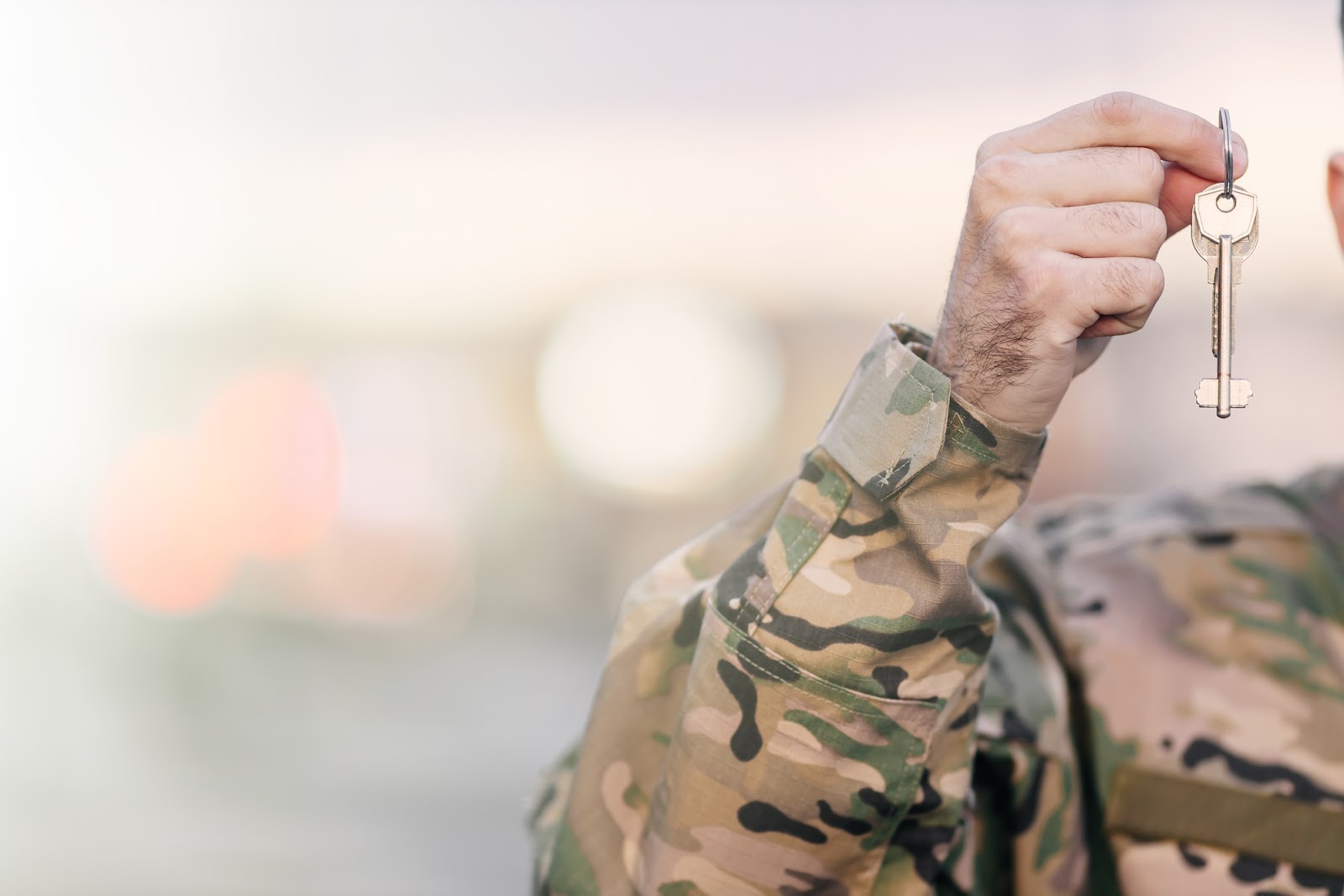 Preparing for a Move as a Veteran 
Before you begin to secure any financial assistance for housing, there are some key preparations to make as a veteran. The more prepared you are, the better your chances of finding the home of your dreams within the constraints of your financial situation.
Picking a Locale 
When choosing the location of your future home, there are many things to consider. As a veteran, you may want to pay extra attention to an area's: 
Department of Veteran Affairs (VA) facilities;

Hospitals;

Housing market;

Job market;

Noise and activity levels;

Proximity to family and friends;

Veteran-friendly activities, events, and atmosphere.
When searching, keep in mind any accommodations you may need. Military discounts are often positive attributes of some bigger cities. It may be helpful for you to rank these area attributes in order of personal importance. For instance, an affordable, quiet suburb of a bigger city — such as Clayton in Raleigh, NC — may have more perks for your lifestyle than, say, somewhere within walking distance of major hospitals. 
Deciding on a Type of Home
When choosing a veteran-friendly location, pay attention to the types of homes available in that area. Typically, you'll have similar options across the board — townhome, condo, apartment, or single-family home. However, there are caveats to each configuration.
Townhomes in big cities may be worth choosing for walkability to close-by convenience stores. However, if you are a veteran with mobility issues, for instance, this may not be the right choice. Townhomes often have at least two floors, as well. A condo or apartment could be a safer bet for a smaller living space. 
In any case, keep in mind the following when choosing a type of home as a veteran: 
Accessibility — such as a ranch-style home, ramps, and widened door frames;

Boundaries — with neighbors and other establishments that could affect your quality of life;

Homeowners association fees — typically seen in condos and townhomes; 

Upkeep — and your ability to maintain things like mowing the lawn, plumbing, and snow shoveling.
Keep in mind that one home won't meet all of your criteria. If you aren't finding what you need, you may want to consider new construction. 
Making a List of Home "Must-Haves" 
Regardless of the type of home you choose to purchase, you'll likely have some veteran-specific wants and needs. These should be ranked in order of importance and kept in a tangible list to share with your real estate team. Again, make sure you don't expect to check off every item. 
Your "must-have" list may contain everything from wants to needs — architectural style to wheelchair accessibility. In any case, you are likely going to have to compromise on a few items. For this reason, it's extremely important to equip any home with an emergency prep kit for veterans — making accommodations in case of an unexpected disaster or need to evacuate.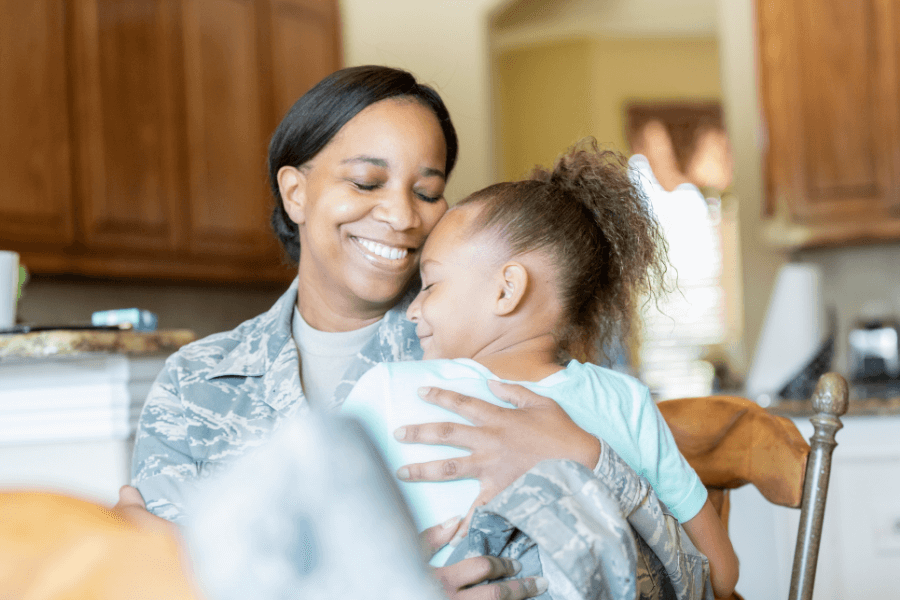 Budgeting and Saving Up 
It's best practice to see what money you can save up to put toward the purchase of a new home as a veteran. Then, you can calculate the amount you will need to procure from external sources. During this budgeting period, you should determine: 
Approximate closing costs;

Credit score;

Current savings; 

Estimated mortgage payment;

Projected income. 
If possible, work with a financial advisor to cover all costs, including cushion savings for unexpected fees or repairs. As a veteran, your budget may not reflect a "normal" budget, but don't let this discourage you. Many veteran-centered assistance programs can help, so just focus on assessing your current situation for information's sake.
Gathering Important Documents
In addition to financial information, you should gather documents necessary for buying a home. In particular, veterans need certain documents for veteran loan preapproval, including but not limited to:
Bank statements;

Copy of driver's license or other government-issued ID; 

Copy of DD-214 or Reserve/Guard points statements;

Disability award letters, if applicable;

Recent pay stubs and two years of W-2s;

Statement of service, for active duty homebuyers. 
All of these documents combine to show lenders that you are qualified for a loan — veteran-specific or otherwise. If needed, assistance is available to obtain the correct documents.
Picking the Right Real Estate Team 
When looking for a support system for buying a home as a veteran, you may look to your friends and family first — along with a real estate agent. However, your real estate team should also be carefully curated to be informed of veteran affairs. 
It's worth it to work with a real estate agent that understands the intricacies of veteran homebuying. Veteran-savvy real estate agents can help you with:
Locating a suitable home; 

Navigating any pre-approval processes;

Negotiating terms to suit your needs;

Providing expert info at no extra cost;

Scheduling accessible home tours.
Awareness of the extra mechanisms in place to secure a home for a veteran will allow a real estate team to make the transaction successful for everyone involved. For example, any homes that are part of a homeowners association require approval from the VA. Other requirements, such as maintenance of roadways, are also closely monitored. 
If your real estate agent understands these hoops, they'll be easier to jump through together. It also helps to have an expert in your corner, along with a trusted person that you can bring along on home tours for guidance.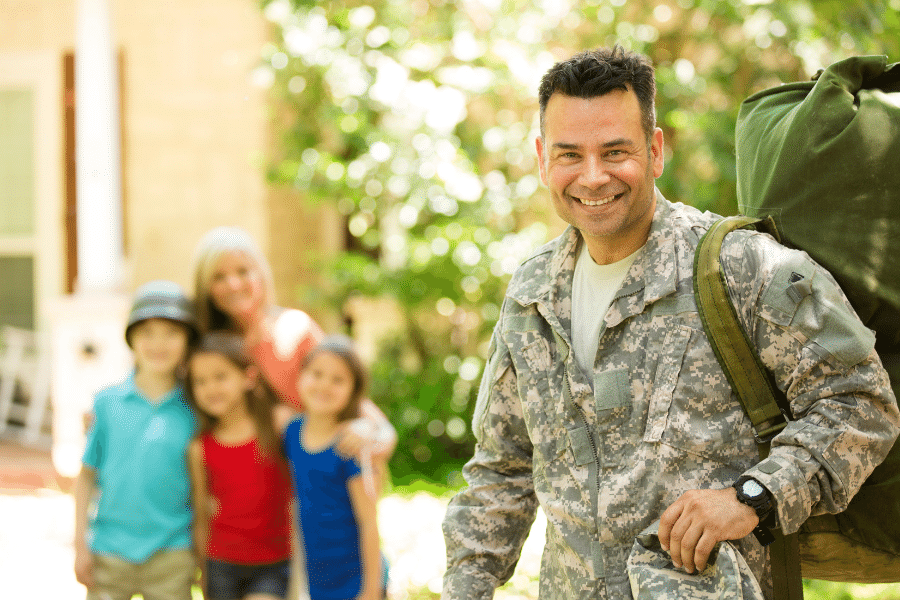 Looking Into Financial Options for Veterans
Your informed team will also include loan officers. These are the people employed by loaning institutions — like banks, credit unions, and VA offices — who exist to facilitate the approval of loan applications. Loans are just one of several financial assistance options for veteran homebuyers, and there are different types of loans that you may be qualified for.
VA Loans
VA Loans are loans directly from the Department of VA. This is the most common route taken by prospective veteran homebuyers because it is often the most advantageous. These loans typically involve:
Approval even with a poor credit score;

Lifetime coverage;

Limited closing costs;

Low-interest rates; 

Low or no closing costs;

No need for private mortgage insurance 
VA-backed purchase loans are available if you want to borrow money to buy, build, or renovate a home. VA loans cater to the needs of veterans more than any other loan available, but you must first qualify. Eligibility for a VA loan typically includes meeting one or more of the following criteria: 
90 consecutive days of active duty during wartime; 

181 days of active service during peacetime

6 years of service in the National Guard or Reserves;

Marriage to a service member who died in the line of duty or due to service-related disabilities. 
If you are a Native American veteran — or a veteran married to a Native American — you can also look into VA-backed Native American Direct Loans (NADLs). NADLs have different sets of requirements, so be sure to check for eligibility. If you don't meet any of the above criteria, a VA-loan officer still may be able to help.
Other Loans
If for any reason you don't qualify for a VA-backed loan, there are still options available for financial assistance. For example, the U.S. Department of Agriculture provides loans to families looking to live and prosper in rural areas. This allows low- and middle-income families to build, purchase, or repair a residence in an eligible, rural area. This loan also has certain requirements, so check the site for eligibility.
There are government-funded housing loans under the Federal Housing Administration that are available to a wider population. Conventional loans may also aid in your journey to buying a home as a veteran. Even if you don't qualify for a VA loan, there are government (conforming) and non-government (non-conforming) loans available, each with its regulations and levels of assistance.  
VA Staffing
In conjunction with securing the best possible loan, you may benefit from reaching out to a veteran staffing agency, such as the Veteran Staffing Network. Stable income is a crucial part of procuring a home loan and keeping up with mortgage payments. Veteran staffing organizations work with companies to help find careers for veterans.
Veteran Assisted Home Insurance
If you secure a VA loan, you may not need to invest in private mortgage insurance. However, every large investment, including your new home, should be insured. Luckily, there are veteran-specific discounts available with several home insurance companies, such as AFI and USAA. Look for language on a home insurance website that denotes veteran discounts before deciding on a plan. 
Assistance for Veterans With Disabilities
If you are a veteran with a disability, there are disability housing grants available to assist you further in the homebuying process. Grants, unlike loans, do not need to be repaid. These grants are given on a case-by-case basis, and they are in place to assist veterans with service-related disabilities to live independent life.
Typically, these grants are given to support the purchase or upgrade of a home to be more accessible to accommodate your needs. To receive a Specially Adapted Housing (SAH) grant, you must also have a qualifying disability, which the VA outlines on their website.
SAH grants are capped at award amounts of $101,754 as of 2022. There are also Special Home Adaptation (SHA) grants. SHA grants have fewer disability qualifications, but the award amount is typically lower. The maximum you can receive is $20,387 as of 2022.
Both SAH and SHA grants are typically used for permanent homes — or homes that you intend to live in for a long time. If you plan on living in and upgrading a temporary home to accommodate your disability, there are SAH and SHA grants available in lower amounts.
Local Programs
Once you've secured a home loan and decide to buy a home, you may start looking into local programs. For example, moving companies often assist veterans. Local organizations may also exist in your community to help with veteran housing, so be sure to do a thorough search. The area to which you are moving should make you feel welcomed and assisted during this transitional period.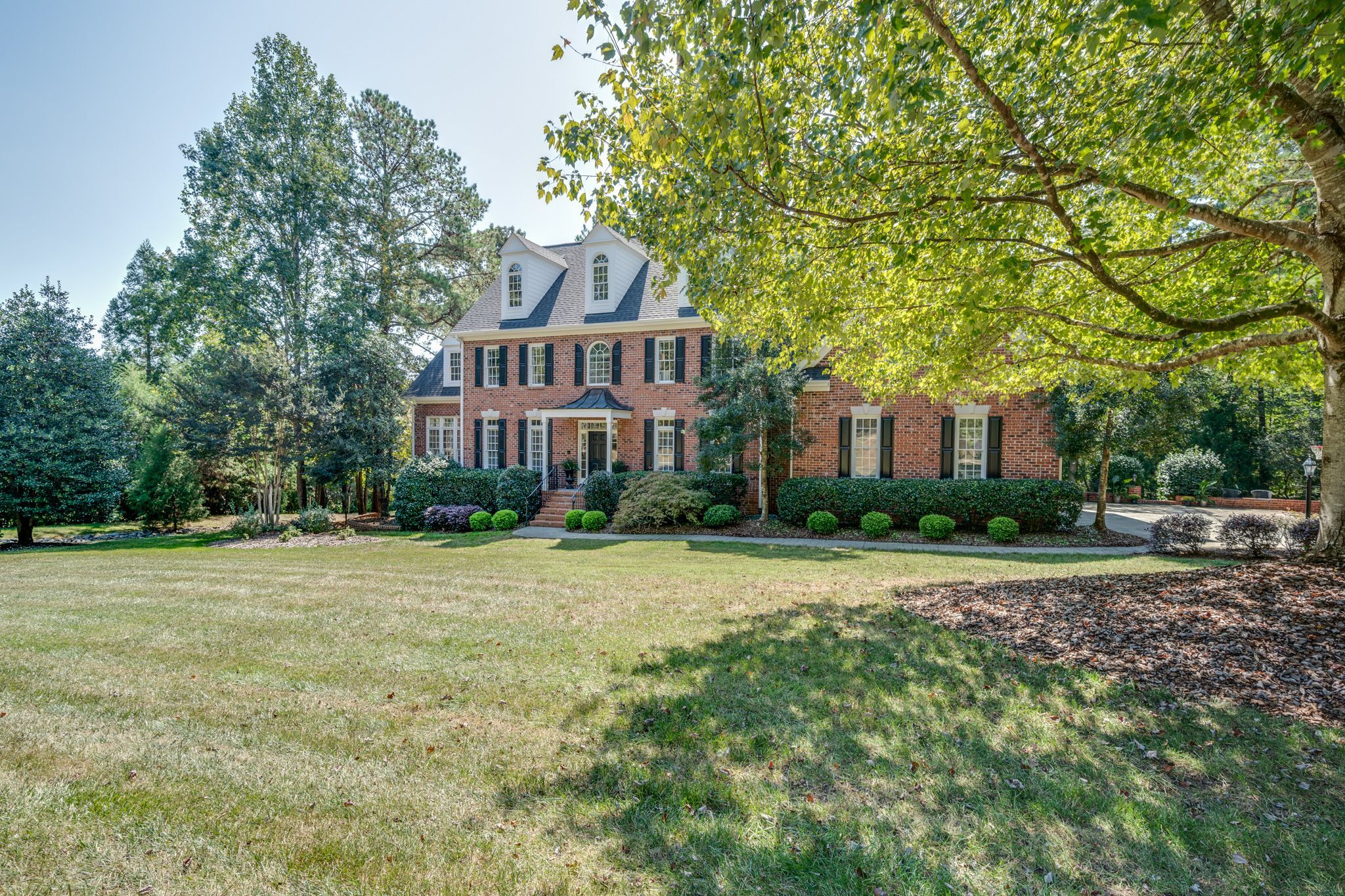 Find your new home
Search real estate and homes for sale