First Time Home Buyer Guide Raleigh, NC
First Time Home Buyer Guide Raleigh, NC
Buying a house for the first time is a big decision, so you want to make sure you are ready as a first time home buyer. That is what prompted us to create this first time home buyer guide filled with tips, tricks, programs, grants, and all the steps involved in the home buying process.
Buying a home doesn't mean you need a 20% downpayment. There are plenty of programs that will allow you to buy a house with 0% down.
In our local market, homes in Raleigh are being purchased far over the asking price in most cases. This makes it even more imperative to get the best deal on your mortgage. We have some amazing first time home buyer programs in Raleigh. Reach out to us directly to learn more about both national, state, and local first time buyer programs that can set you up for a highly successful home purchase!
If you are a first time home buyer, there is a lot you'll want to learn about buying a home, BEFORE you start searching homes for sale online. If you're a first time home buyer in Raleigh contact us so we may help you!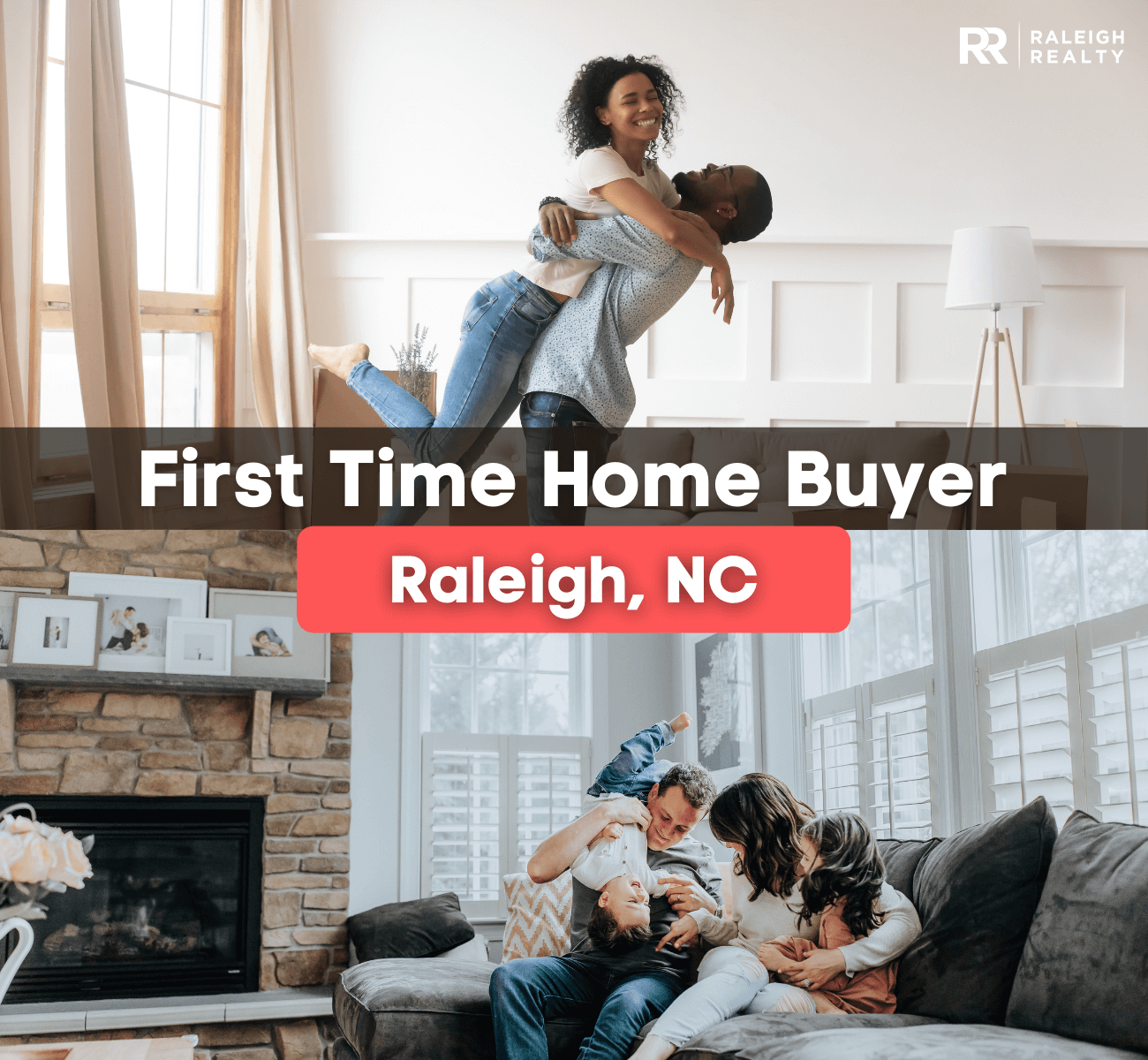 Before we dive into all the first time home buyer programs below it makes sense to first talk about why you are buying real estate in the first place. Once you have a clear understanding of the 'why' you are buying a home it will give you more clarity around what you are looking to purchase and how you are going to purchase it. The most important aspect of buying a home is the 'where.' You likely have heard the quote location which is the most important part of buying real estate. Understanding your 'why' your 'where' allows us to move on to the 'how' which is going to involve teaming up with a Real Estate Agent and likely a mortgage lender as well for first time home buyers. If you're buying in NC you will likely be teaming up with a Real Estate Attorney as well.
There are many costs and fees you are probably not aware of when you buy a house. It's not typical for first time home buyers to have boatloads of money laying around they can use towards a down payment. There is a lot of great mortgage information you can find online, and there's some not-so-good information.
You'll want to really study the differences between local and state assistance programs for first time home buyers. There are national first time home buyer programs available as well - many of these grants will cover closing costs or help you with financing. If you want to skip the reading, digging, and studying, feel free to contact us with questions for first time home buyer advice.
What are some First Time Home Buyer Programs?
National Programs
The national mortgage programs are available to those who qualify anywhere in the country. So whether you are buying a home in Charlotte or New York City these programs are available to you as long as you qualify. Below we will discuss how to qualify for these programs and whether or not they will make sense for you to use when buying a home for the first time.
Mortgage Credit Certificate
This is a national program (not Raleigh, NC based although it can be combined with the NC Home Advantage Mortgage) that allows first time home buyers up to $2,000 in tax savings per year. You must meet specific criteria in terms of income and sales price limits. This is a federal tax credit that can lower your income-tax liability, dollar-for-dollar, giving you more money to use on your mortgage if you purchase an existing home or 50% of the interest on a new home. This is up to $2,000 for every year that you live in the home.
The mortgage credit certificate can be combined with most loans, and other lender programs for first time buyers, including some adjustable-rate mortgages.
You can learn more about Mortgage Credit Certificates here.
The U.S. Department of Veterans Affairs (VA Loan)
The U.S. Deparment of Veteran Affairs offers VA Loans that require 0% down financing options for not only first time home buyers but all buyers who are military veterans. This is a great program available exclusively to veterans, so it may not apply to you. If it does, it's a great first time home buying program that is not as strict as a 0% down USDA loan.
USDA Rural Development Program
The United States Department of Agriculture offers flexible plans for first time home buyers who are in a low to moderate-income range (this is also available to non-first time buyers who qualify). Partnering with lenders across the country, the USDA is able to offer 100% financing on eligible homes.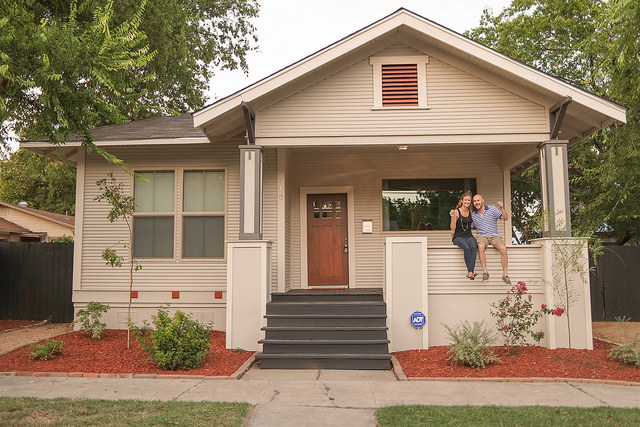 Are you eligible?
The qualifications of a USDA loan are typically a bit more strict than other loans. Qualifying can be a hard part of being approved for a USDA loan because housing costs are not allowed to exceed 29% and the total debt cannot exceed 41%. Repairs and improvements may be forced into the loan eligibility - something to be aware of.
State and LOCAL Programs
Whether you're in North Carolina or anywhere in the world, there is a good chance that there are programs, grants, and benefits to you as a first time home buyer. You may have to hunt down some of your state and local programs as they aren't always apparent.
N.C. Home Advantage Mortgage
If you are a first time home buyer in NC, we have a great program called the N.C. Home Advantage Mortgage.
This program is available with 30-year, fixed-rate FHA, VA, USDA, and conventional mortgages. Are you a match? The N.C. Home Advantage Mortgage is great for buyers that are looking for safe, affordable financing, with competitive interest rates through participating lenders. More than 700 offices participate in this program across NC.
Do you Need Down Payment Help?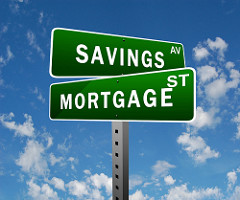 Help with a down payment is part of what makes the N.C. Home Advantage Mortgage so great. There are many ways the program can help you whether it's with down payment assistance, closing costs, and even interest-free, deferred, forgivable second mortgages up to 5% of the first mortgage loan amount.
What's the best part?
Repayment on the loan of up to 5% second mortgages is required only if you sell, refinance or transfer the home before year 15 of the loan - the down payment assistance is forgiven at 20% per year after you live in the home for 10 years, and fully forgiven at 15 years.
Am I Eligible for the N.C. Home Advantage Mortgage?
You may be eligible for an N.C. Home Advantage Mortgage™ if:

you are buying a new or existing home
you are a first-time or move-up buyer
you buy a home in North Carolina and occupy it within 60 days of closing
your annual income does not exceed $87,500
you are applying for a FHA, USDA, VA or conventional loan through a Participating Lender and meet the sales price limits of the loan type
you are a legal resident of the United States, and
your credit score is 640 or higher.

What Properties Are Eligible?

New and previously owned single family homes
Townhouses
Condominiums
Duplexes*
Manufactured Homes (only new, never occupied, doublewide or greater manufactured homes on permanent foundations)*

*These property types are only available for FHA, VA and USDA loans, not conventional loans.
Find out if your LOCAL lender is a participant!
How Does My Credit Score Impact My Ability To Obtain A Mortgage?
Both your credit score and your credit report will impact your ability to qualify for a mortgage. The lower your score the higher your interest rate will be. Your credit score can be great, and you still may not be able to qualify for a house based on your credit report. You may have a great credit score, and a report that shows something different.
You have many different credit scores coming from different credit organizations, and there are a lot of ways of collecting these scores online with websites like Credit Karma. Most mortgage lenders use FICO score. The top three credit reporting agencies are Equifax, Experian, and TransUnion.
Helpful Tricks to keep a good credit score:
Track it online through websites like Credit Karma
Don't over apply for lines of credit, only what you need
Don't use all of the credit that you have available and make sure you pay it off ASAP.
Dispute all credit report errors
Seek the advice of an expert if you're unsure how to raise your credit score
How do I Know Which Mortgage is Best for me?
Many people don't realize how affordable real estate is in Raleigh, NC, especially since the days of 20% down payments are long gone. If you're looking to find the best mortgage for your particular situation, we have an article that will help you understand the different mortgage options available to Raleigh and NC residents.
One thing you'll want to know going into a first time home purchase is what happens after your offer is accepted!
Final Thoughts for First Time Home Buyers
Don't give up. Buying a home for the first time is not as easy as some may think and it's important to remember why you are buying a home in the first place. Many times it could take 3-6 months before you finally are able to find the house you want to call home. Teaming up with great Realtors®, Lenders, Attorneys will be instrumental in your home buying journey and you should seek out the best professionals to help you.
You will find tons of great real estate related information on our blog and we are always more than happy to help anyone who reaches out looking for advice when buying their first home.
Hopefully, you found this first time home buyers guide helpful and we will be adding more and more content to this post! Drop us a comment below and let us know what questions you have or any other information you think may be helpful for first time home buyers!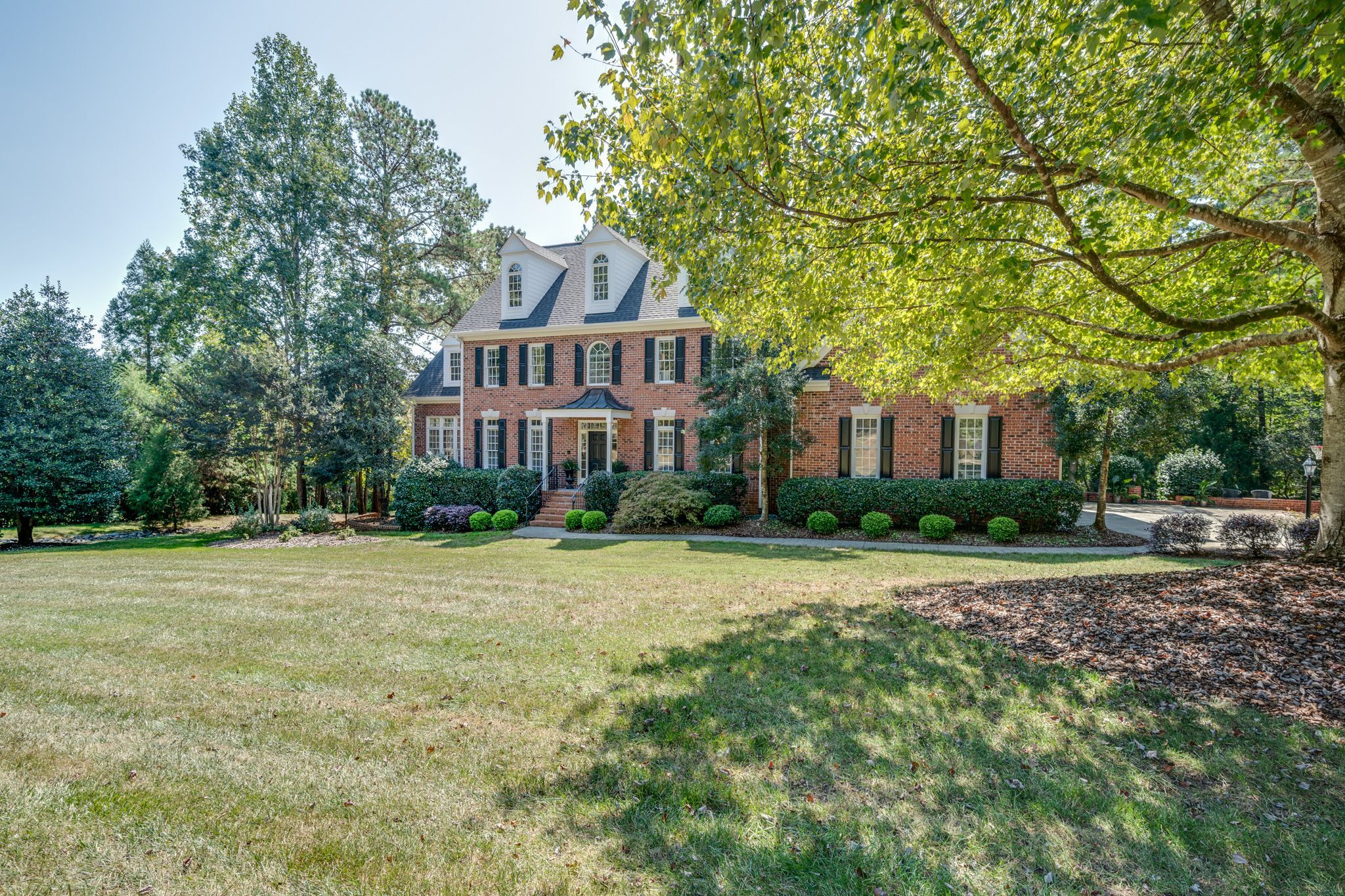 Find your new home
Search real estate and homes for sale