FSBO vs. Realtor Statistics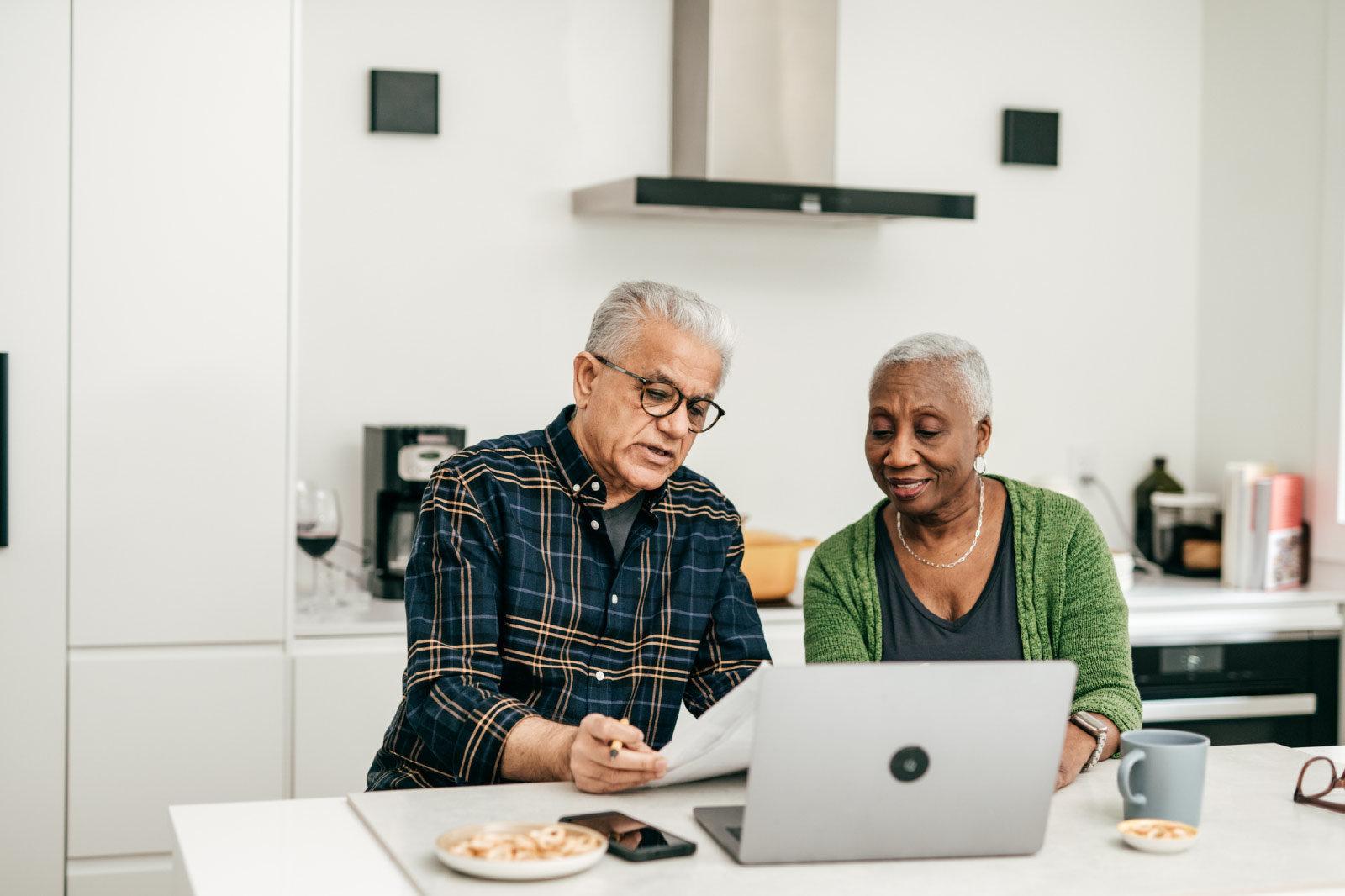 Selling your home is often a complicated process, but they're still the few brave sellers willing to give "for sale by owner" (FSBO) a go. Saving money on commission fees or already having a seller lined up are the most popular reasons sellers might forego a realtor, but do the benefits really outweigh the costs?
For-sale-by-owner homes are sold by the homeowner without the aid of a listing agent or broker. That means the seller deals with all risks and responsibilities associated with the sale of a home — from research, pricing, home prep, marketing, negotiations, and paperwork. 
If you're weighing the pros and cons of selling your home on your own, we've gathered some insightful FSBO vs. realtor statistics to help you decide whether it's the right move. 
FSBO Statistics
Listing your home as FSBO requires a great deal of time, energy, and research. That's why FSBOs have historically made up the lowest share of homes for sale. So who's gutsy enough to take on the challenge?
Let's take a look at what sort of homeowners are choosing to undergo the selling process without a realtor.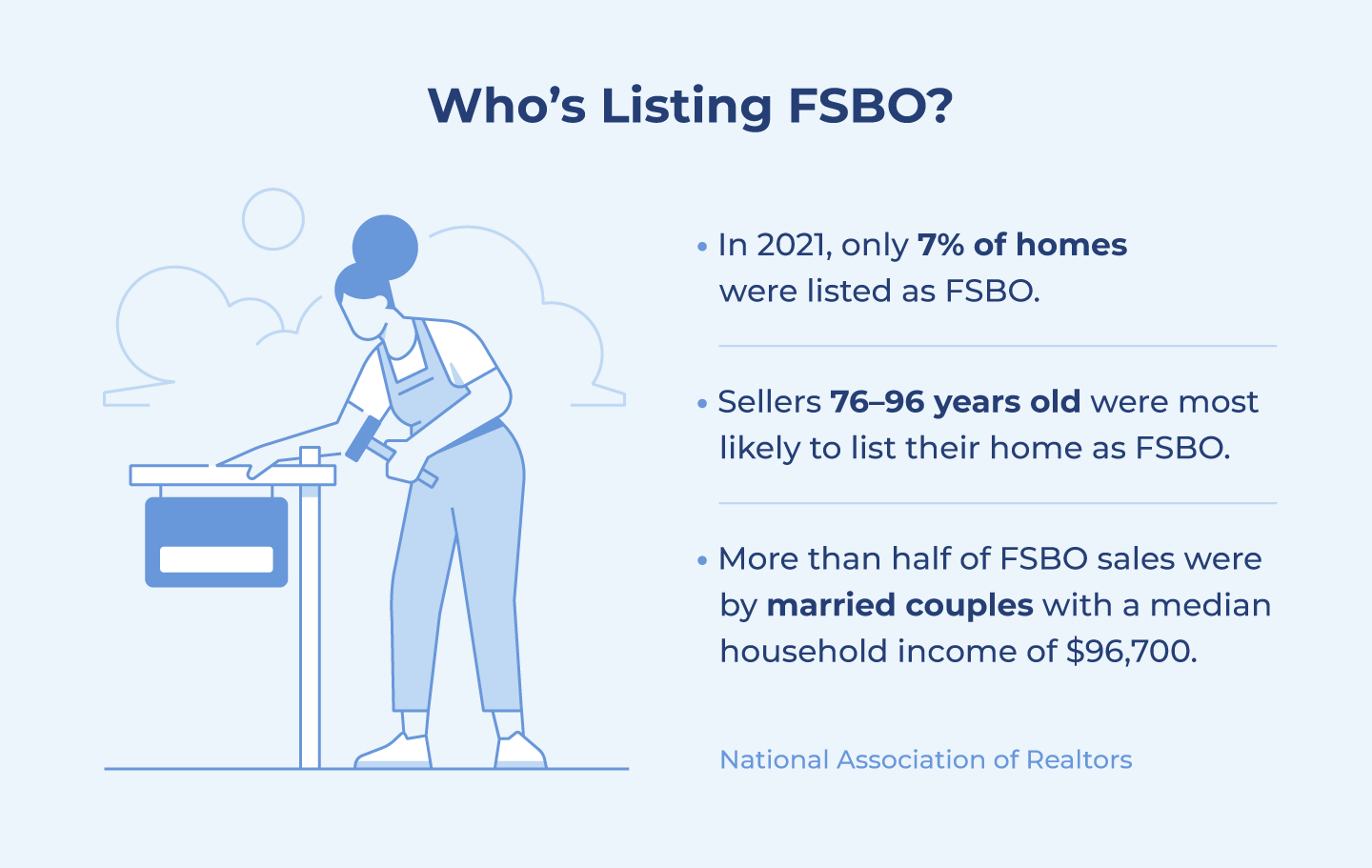 FSBO Buying and Selling Statistics
From not having to pay a seller's fee to already having a buyer lined up, there are plenty of reasons home sellers may choose to list their homes as FSBO. However, without the help of an agent, FSBO sellers report struggling to prepare their home for sale, negotiating a fair price, and completing the extensive paperwork. 
Want to know more about the FSBO buying and selling experience? We collected statistics to help put things into perspective, including reasons why sellers might choose FSBO and the strategies they used to sell their home.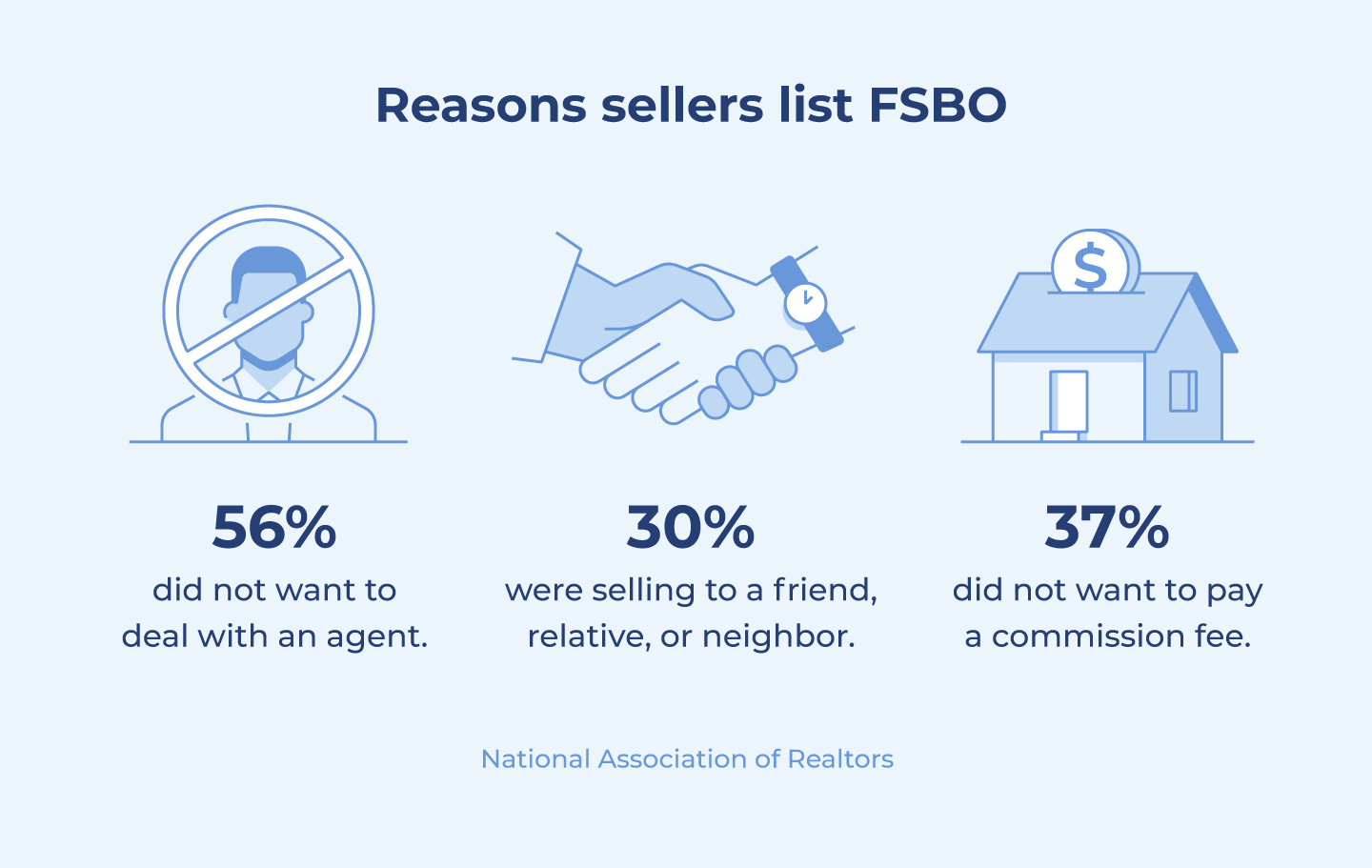 FSBO vs. Realtor Statistics
Understanding the real estate market takes experience and skill. From paperwork to price negotiations, there's a reason a large majority of homeowners hire a professional to handle the home selling process. Listing your home with a trusted realtor by your side can help you attract more buyers, avoid emotional decisions, and get top dollar for your property. 
Now that we've covered what FSBO sellers can expect when listing their homes, let's compare how these listing perform compared to those placed by real estate agents.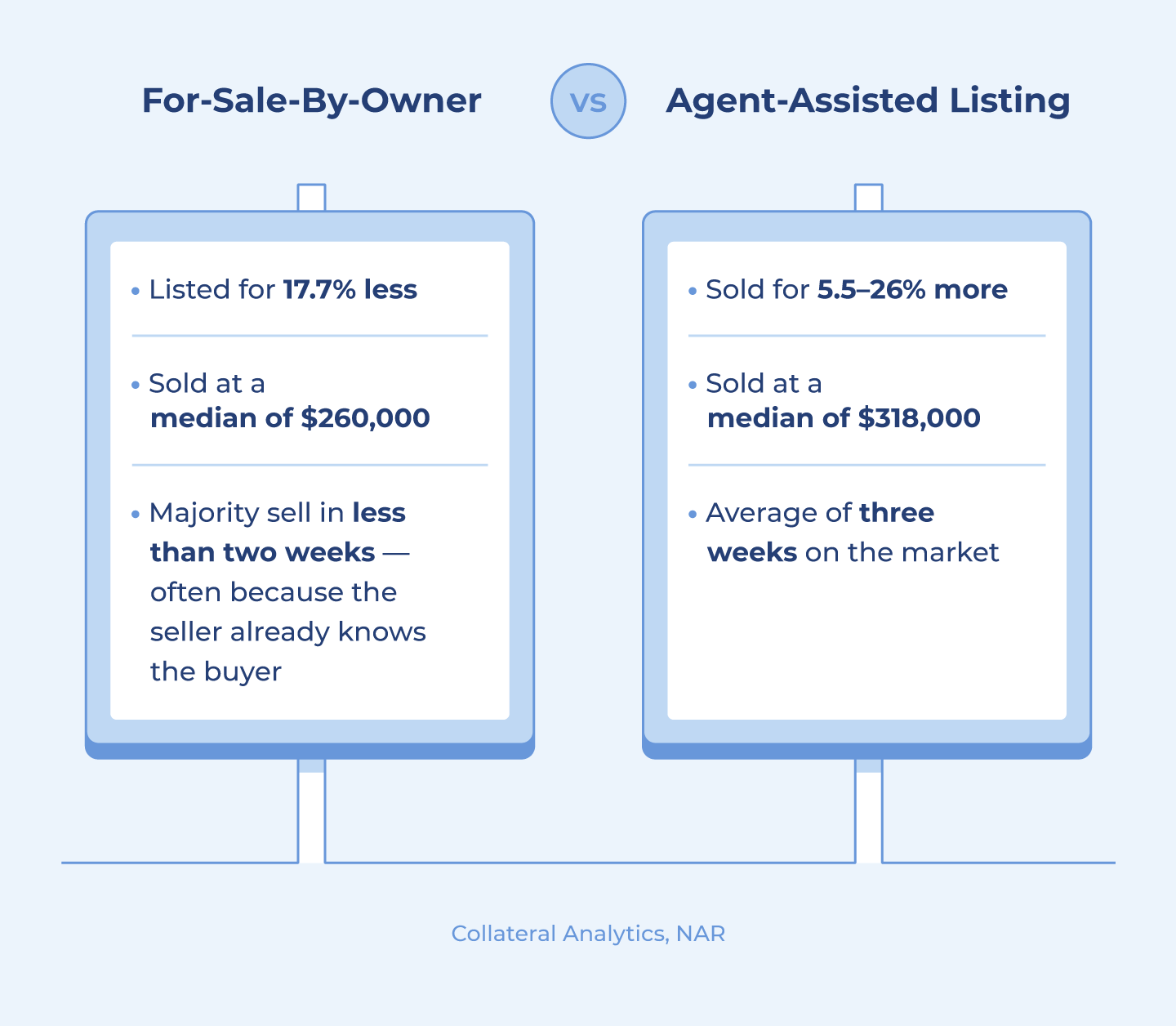 FSBO vs. Realtor FAQs
Need a quick breakdown on whether selling your home sans realtor is the right move? We've answered a few of the most frequently asked FSBO questions based on the statistics above. 
Can I Save Money by Selling FSBO?
One of the main reasons sellers list their homes as FSBO is the belief that they won't have to pay any commission fees. However, the majority of FSBO sellers still pay a buyer's agent commission.  
In addition, according to the National Association of Realtors, FSBO homes sold at an average of $58,000 less than their agent-assisted counterparts. Not only will do FSBO sellers likely still have to pay a realtor commission, but they could actually be losing tens of thousands of dollars on the overall sale of their home. 
Are FSBO Sales Faster Than Agent-assisted Sales?
The majority of FSBO homes sell more quickly than agent-assisted homes — often because the seller already has a buyer lined up. 77% of FSBO homes sold in less than two weeks — one week faster than the median sell time for agent-listed homes. 
However, 57% of FSBO sellers already knew their future buyers. This means they likely planned to sell their home to a friend or family member before the home was even listed. 
Is it Hard To Sell FSBO?
Unless you already have a buyer lined up, selling your own home can be a difficult and stressful process. If you choose the FSBO options, essentially every task typically handled by an experienced agent is now your responsibility.  
17% of FSBO sellers say preparing or fixing up the home for sale was the hardest aspect of the process, followed by getting the right price (14%), and understanding and performing paperwork (11%). Even when the home sale is finally complete, FSBO homes sold for an average of 5.5–26% less than comparable homes listed by real estate agents.
What Is the Best Strategy To Take With FSBO Homes?
A quarter of FSBO sellers relied on a yard sign to attract potential, but almost half of FSBO sellers didn't market their home at all — likely due to the fact they already had a buyer lined up. 
However, if you're looking to sell your home as FSBO, you may want to expand your potential buyer pool beyond those who happen to drive past your home. The majority of home buyers in 2021 looked online for properties during the start of the home buying process,  but only 6% of FSBO homes were listed on a multiple listing service. We suggest posting your home on an MLS and across your social media profiles to signal to buyers your home is up for sale. 
Planning on selling your home in Raleigh? Our experienced real estate agents can help you navigate every step of the process. Connect with our team today to discover how to get the most out of your home.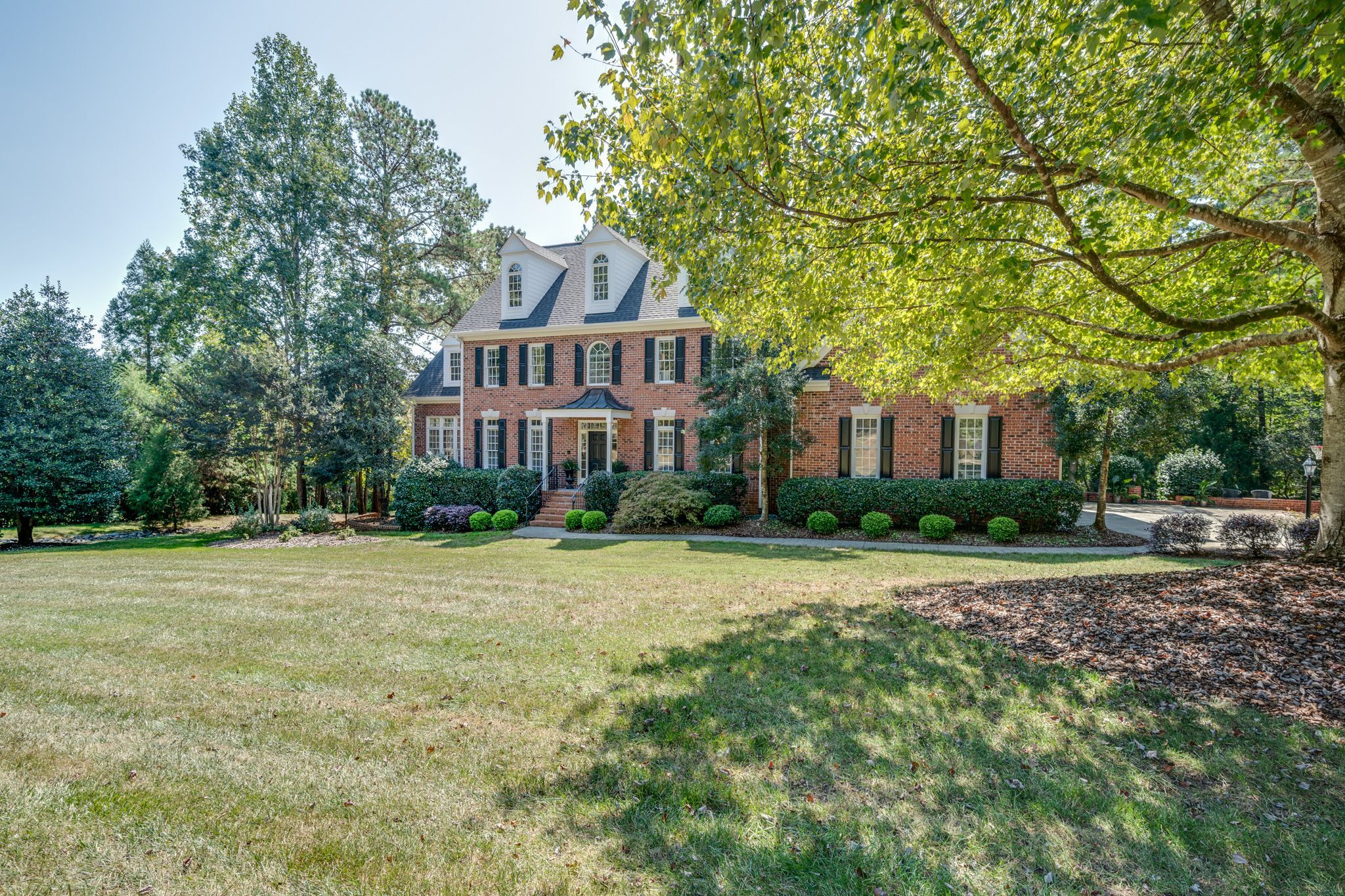 Find your new home
Search real estate and homes for sale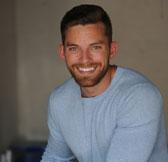 Ryan Fitzgerald
Hi there! Nice to 'meet' you and thanks for visiting our Raleigh Real Estate Blog! My name is Ryan Fitzgerald, and I'm a REALTOR® in Raleigh-Durham, NC, the owner of Raleigh Realty. I work alongside some of the best Realtors in Raleigh. You can find more of my real estate content on Forbes, Wall Street Journal, U.S. News and more. Realtor Magazine named me a top 30 under 30 Realtor in the country (it was a long time ago haha). Any way, that's enough about me. I'd love to learn more about you if you'd like to connect with me on Facebook and Instagram or connect with our team at Raleigh Realty. Looking forward to connecting!