27 Fun Events In Raleigh, NC In 2023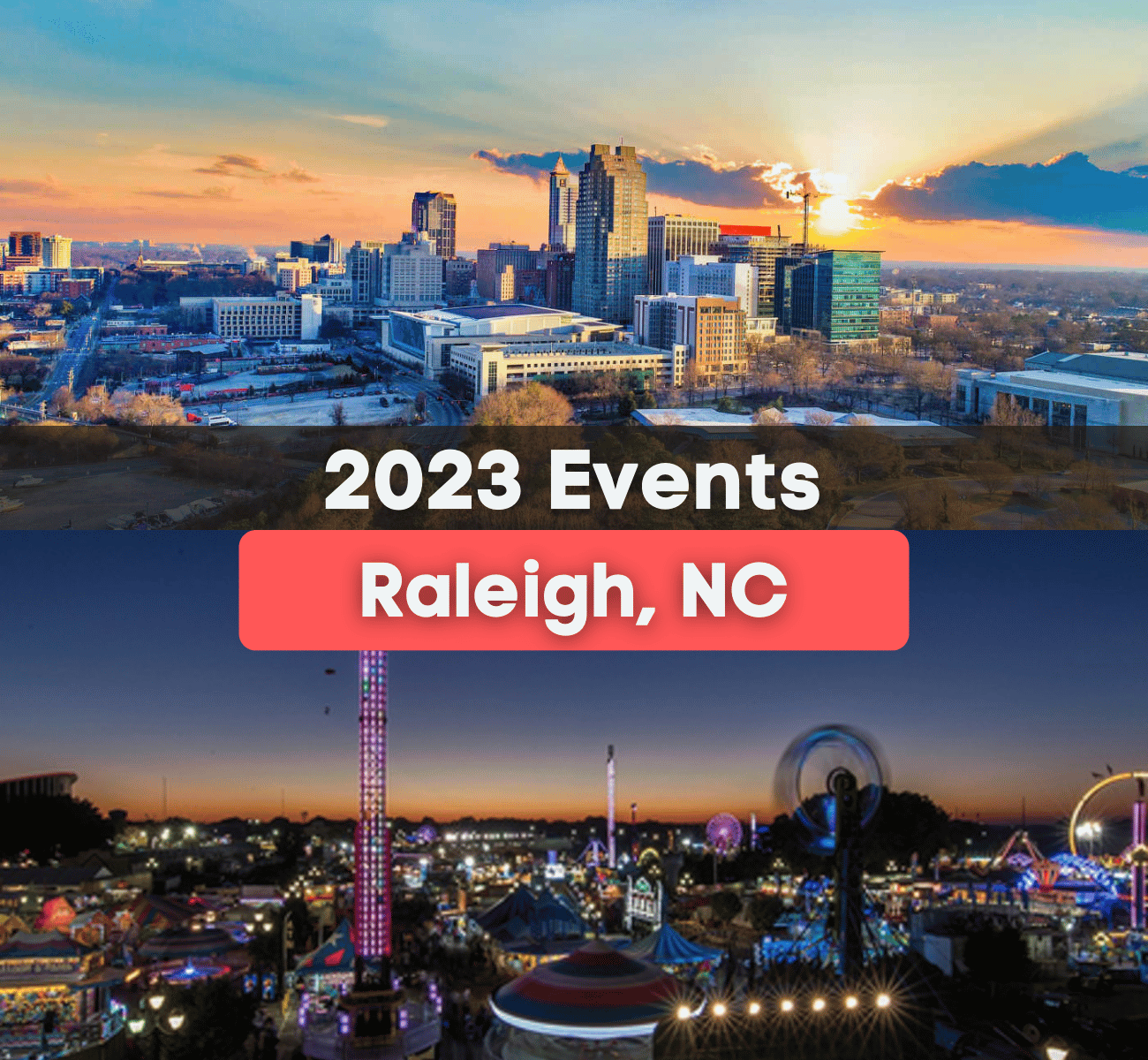 Events In Raleigh
Are you planning a trip or moving to Raleigh, NC, and looking for fun events to attend? We've got you covered! Check out these fun events happening in Raleigh in 2023! 
As the state capital, there is always something exciting to do in Raleigh, NC! With thousands of events being hosted yearly, you will find something fun and exciting to attend no matter the time of year. Events can revolve around the robust collegiate and professional sports scene, a culinary adventure, a themed festival, and more!
In this guide, we have compiled a list of events to attend throughout the year in 2023, both recurring and one-time events.
These events are enjoyable for everyone, whether you're planning to move to Raleigh or looking for things to do while passing through. Let's get started!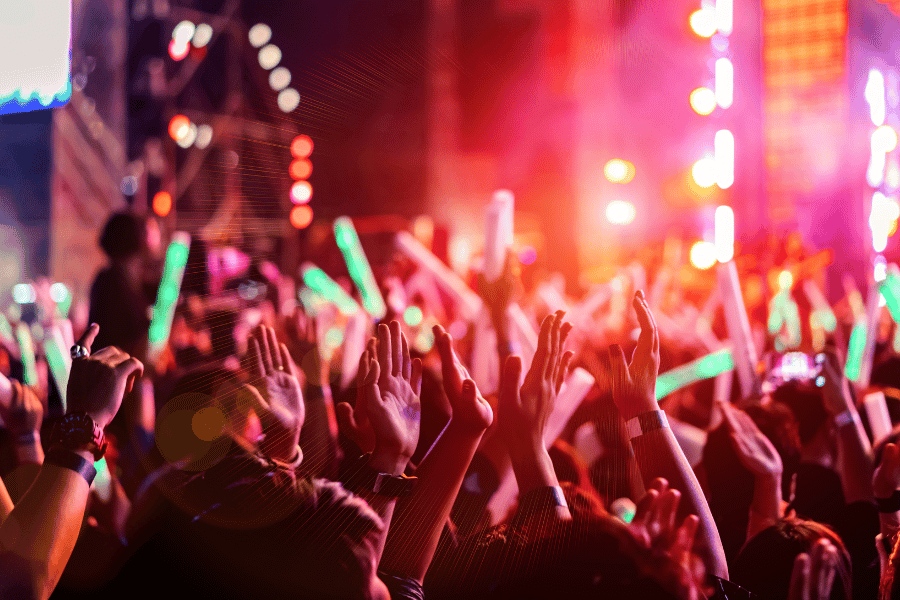 2023 Triangle Restaurant Week 
When: January 23 - 29, 2023 
Triangle Restuarant week is a week-long celebration highlighting Raleigh's premier restaurants and surrounding areas. During Triangle Restaurant Week, specific restaurants will offer a special three-course menu with a fixed price. 
There are 48 total restaurant locations included in Triangle Restaurant Week. The price for each depends on where you choose to dine. Check out their website for more information! 
Price: 
$15 for a three-course lunch.
$25, $30, $35, or $40 for a two to three-course dinner.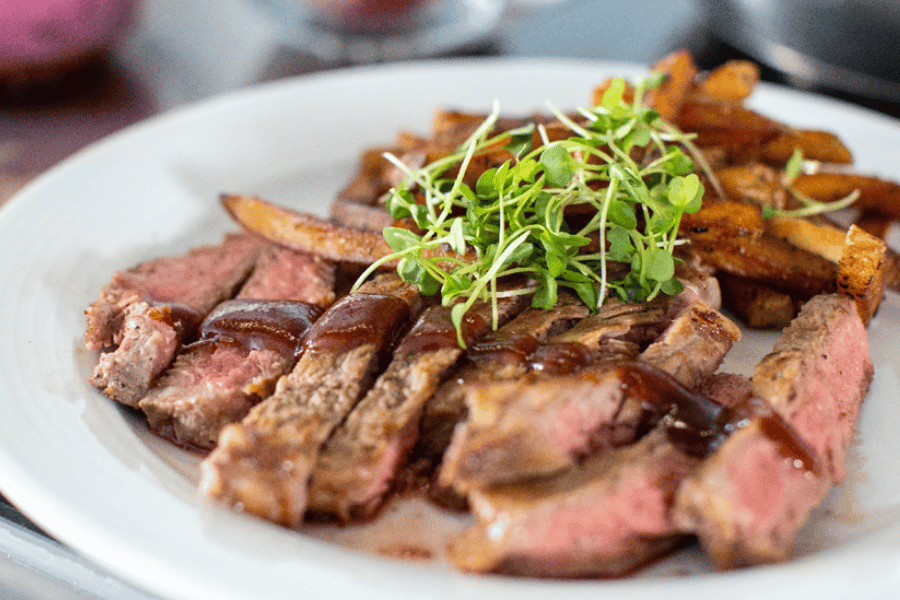 Raleigh Beer Garden: Karaoke on the Roof 
When: Every Monday Night 
Visit the Raleigh Beer Garden every Monday night throughout the year to sing your heart out! Admissions for Karaoke on the roof is accessible to anyone interested who can attend! Karaoke on the roof happens from 8 - 11 PM, allowing people to sing their favorite song to the most friendly and welcoming crowd. 
The Raleigh Beer Garden is a restaurant/bar on Glenwood featuring over 350 beers on tap and a full spirits bar. Karaoke happens on the rooftop, but the bar also has plenty of outdoor space, inside seating, and more! They also have a full-service menu, including pizza, charcuterie plates, appetizers, salads, etc. 
Carolina Hurricanes Fan Fest 
When: February 17, 2023
If you've ever been in Raleigh during hockey season or have had the chance to attend a game, you know we take our hockey seriously here! 
The Carolina Hurricanes Fan Fest takes place on Fayetteville St in downtown Raleigh. The fest occurs to celebrate the organization's 25 years in North Carolina. They choose this specific weekend to hold the fest because it coincides with the 2023 NHL stadium serious game. 
During the event, you can meet Hurricanes alums, get your picture with the Stanley Cup, play street hockey, ride on the Ferris Wheel, enjoy live music, food trucks, beverages, and more! At the end of the event, you will also get a special drone light and fireworks show finale! 
The event is free and lasts from 11 AM - 9 PM. 
Sierra Hull & Justin Moses 
When: February 24, 2023
If you're a fan of Bluegrass, this is a must-attend event! Sierra Hull and Justin Moses are known to be two of the most exciting young talents in Bluegrass. Hull's career started at 10 when she made her debut at the Grande Ole Opry. From there, she played at Carnegie Hall at 13, released a rounder records debut at 13, played at the Kennedy Center at 16, and became the first woman to win IBMA's mandolin player of the year at 25. Moses started young at six and became an in-demand player with Dan Tyminski, Ricky Skaggs, and more! 
This event is $18 and up to attend and takes place at the Fletcher Opera Theater in Downtown Raleigh.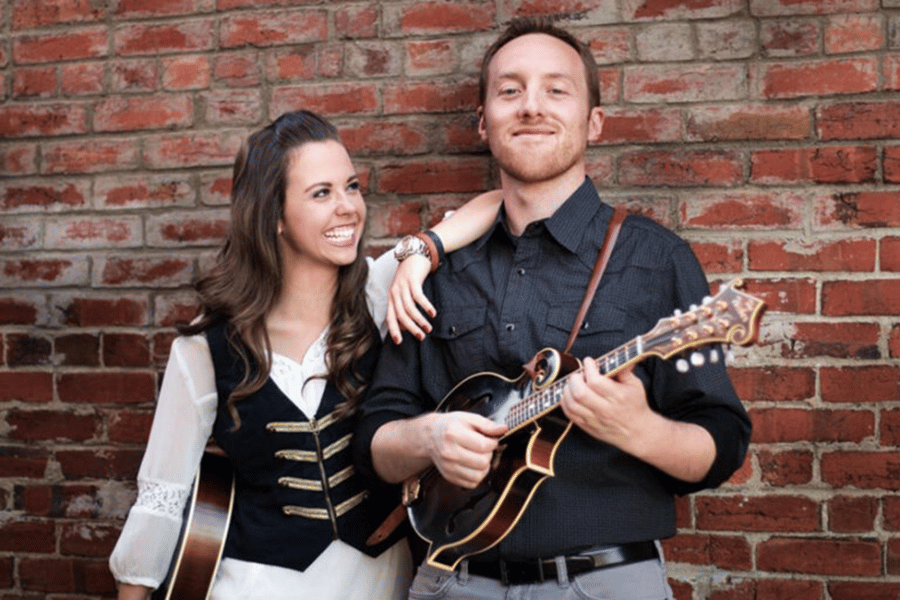 Tracy Morgan at Raleigh Improv 
When: March 30 - April 2, 2023
Who's in for a good laugh?! Tracy Morgan is one of his field's most well-respected comedians and actors. He's starred on seven seasons of NBC's Emmy and Golden Globe award-winning 30 rock and "the unpredictable star of "Liz Lemon's" hit variety show. For his work, he received an Emmy Nomination in the Supporting Actor Category and was nominated multiple years for the Supporting Actor NAACP image award. He can be seen in various other shows and acts and has headlined numerous tours and festivals across the country and abroad. His stand-up comedy is a must-see and will have you dying laughing. 
This event is $40+ to attend and takes place at the Raleigh Improv Venue. 
Art In Bloom 
When: March 15 - 19, 2023
Art in Bloom is the North Carolina Museum of Art's annual art and flowers fundraising festival. At the festival, you will be surrounded by beautiful displays of floral designers who interpret works of art in the Museum collection. 
This event is $33 for nonmembers, $30 for museum members, and free for children six and under. It takes place at the North Carolina Museum of Art, and all proceeds support museum programming and exhibitions and benefit the North Carolina Museum of Art Foundation, Inc.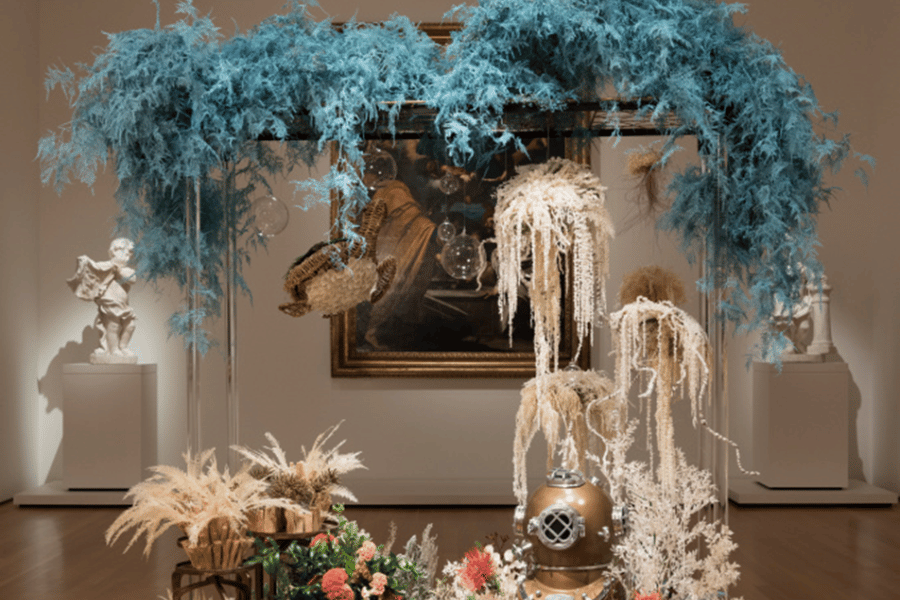 Dreamville Festival 
When: April 1 -2, 2023 
Famous artist and rapper J. Cole is back for another festival. The Dreamville Festival is a thoughtfully curated multi-stage music event designed so that the rapper can give back to his home state. This is a one-of-a-kind celebration of local culture, food, and art featuring various music performers, from some of the most famous to exciting up-and-comers. 
The event is $79-$399 to attend and takes place at Dorothea Dix Park. 
Jersey Boys 
When: April 15 - 16, 2023 
Jersey Boys is a phenomenal play that follows the evolution of four blue-collar kids who become some of the more significant successes in pop-music history. Jersey Boys won Best Musical at both the Tony Awards and Oliver Awards. The musical features hit songs, including "sherry," "big girls don't cry," and "can't take my eyes off you," memorable characters, and great storytelling. 
N.C. Wine, Cheese & Chocolate Festival 
When: April 29, 2023 
Who doesn't love wine, cheese, and chocolate?! From 1 PM - 6 PM on April 29th, you can attend the fifth annual N.C. Wine, Cheese, and Chocolate Festival in Lafayette Village. At the event, you can sample various wines from different regions, enjoy live music and vendors, sample cheese and chocolate, and explore the unique shops at Lafayette Village. 
General admissions tickets are $39.99, and VIP tickets are $99.99.
Brewgaloo 
When: April 21 - 22, 2023
Brewgaloo is a popular two-day event that features craft breweries from N.C. and partners with local food trucks, local vendors, and local bands. 
If you attend on Friday night, you will experience a sample event from 6-10 PM. Tickets are $45 per person, and sample-size pours will be available for you to try. You must be 21 and up. 
Saturday's event is from 1-9 PM, and beer is sold by the pint to taste. It is free to enter and open to the public, so all friends and family alike can attend! Saturday will feature over 75 breweries, over 50 food trucks, and dozens of local vendors and bands. Drink tickets are sold in advance and available at the festival. Sample beers are one ticket, and full pints are five tickets. 
The event takes place at the City Plaza in downtown Raleigh. 
Lizzo at PNC Arena 
When: May 10, 2023
If you're on any social media or listen to the radio, we're sure you've heard of Lizzo! 3X Grammy and Emmy-award-winning Lizzo is coming to Raleigh, NC, for an incredible concert! Lizzo will be performing in 17 cities across North America, and you have the chance to see her on May 10, 2023, at the PNC Arena. Lizzo is most famous for her songs About Damn Time, Truth Hurts, and Good as Hell, and her most recent album, "special," peaked at number two on the US Billboard 200 chart. Rolling Stone described her album as "The most unabashedly joyous, sonically diverse, and emotionally profound album put out by a major label since Beyonce's Lemonade."
Take your chance to see Lizzo in person! This concert is $64 and up to attend.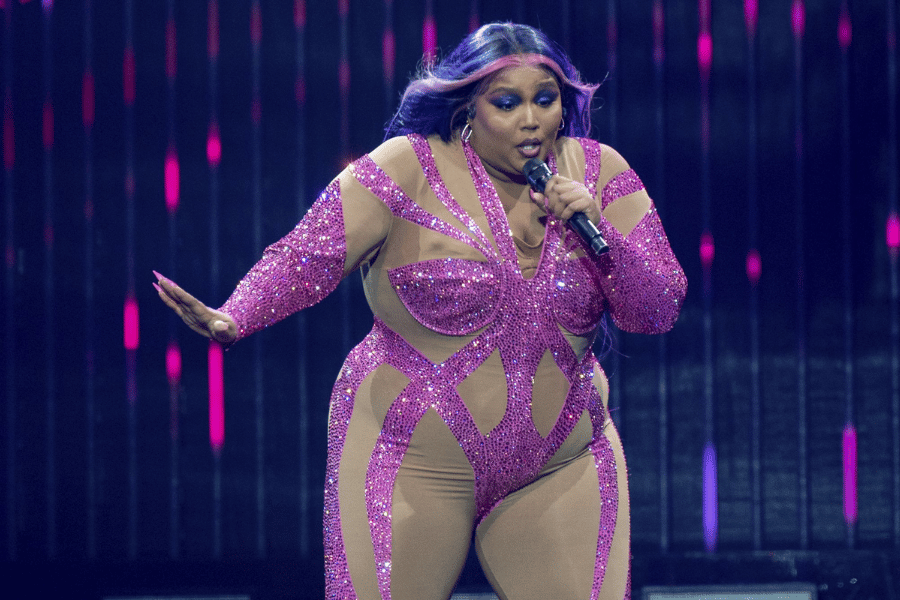 Got to be NC Festival 
When: May 19 - 21, 2023
The popular Got to be NC Festival is at the N.C. state fairgrounds in Raleigh. The festival is almost like a miniature version of the NC State Fair, featuring rides, tractor parades, food vendors, music, and more! If you're an attendee, you can browse the homegrown marketplace with over 100 North Carolina food and beverage companies. You can also join them to promote your products! 
The event is free to attend! 
Artsplosure 
When: May 21 - 22, 2023
Artsplosure is a two-day event highlighting roughly 175 juried visual artists across the United States. You will see beautiful pieces, including ceramics, glass, fiber art, jewelry, metal, paintings, photography, wood, and more! You can browse the art market at the event, enjoy live music and performances on the main stage, and allow your kids to enjoy free arts and crafts. 
NC Sugar Rush 
When: May 28, 2023
Sugar, Sugar, Sugar! The NC Sugar Rush Festival is an all-dessert food rodeo at City Plaza. You can enjoy four hours of desserts from 20 dessert vendors, including pineapple smoothies, Italian ice, funnel cakes, ice cream, cotton candy, candy apples, cupcakes, cookie dough, cookies, and more! Along with sugary treats, the event will have a Dj and live performances! 
The event is free to attend! 
Raleigh's International Food Festival 
When: June 3, 2023
Raleigh's International Food Festival represents 50 countries celebrating diversity, art, culture, traditions, and history. The festival brings in over 30,000 people for the music, food, desserts, beer, and wine from around the world. There are over 50 food trucks highlighting the different cuisines from other countries. At the event, there are non-stop performances to keep you entertained while you fill up on delicious food! 
Tickets for the event range from $0-$8.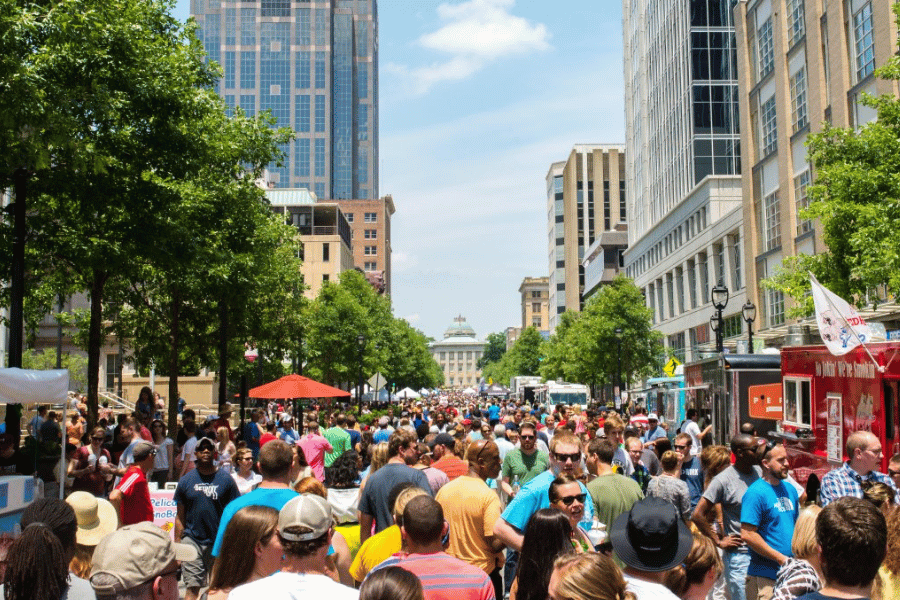 Raleigh Out Parade 
When: June 24, 2023
The Raleigh Out Parade raises money to support the LGBT Center of Raleigh and the 20+ fantastic community programs. The event is an all-inclusive, family-friendly packed event with activities everyone can enjoy. You can experience live entertainment, local vendors, artists, great food, kid's activities, and a beer garden! The Raleigh Out Parade showcases cultural diversity, awareness, and a sense of inclusiveness for the LGBTQIA+ community! 
The festival is free and takes place on Fayetteville St in downtown Raleigh.
Louis Tomlinson at Red Hat Amphitheater 
When: July 21, 2023
Who remembers One Direction? Louis Tomlinson, 1/5th of the previous boy band branched out on his own, and now you have the chance to see a live performance! You will hear his popular songs and songs from his most recent album, Faith and Future. 
Tickets for the concert start at $32 at Raleigh's Red Hat Amphitheater.
GalaxyCon Raleigh 
When: July 27 - 29, 2023
GalaxyCon is a four-day festival of fandom featuring celebrities, artists, writers, voice actors, cosplayers, entertainers, creators, wrestlers, fan groups, panelists, and more! 
The event is $35 and up for single-day admission for adults. 
Packapalooza
When: August 26, 2023
Packapalooza is a campus-community all-day block party and street festival rounding out wolfpack welcome week. The event features great music, activities, and fun entertainment. Packapalooza is free and open to the public. Enjoy 300+ vendor booths, food, games, arts and crafts, visual performing arts, and more! 
Lazy Daze Arts and Crafts Festival 
When: August 26-27, 2023 
While the Lazy Daze Arts and Crafts Festival takes place in Cary, NC, it is an annual staple! You can attend two days filled with arts, entertainment, food, and memories! 300+ artists across the U.S. come together to commemorate the "lazy daze" of summer, featuring a beer garden, numerous interactive activities, demonstrations from professional craftsmen, and more!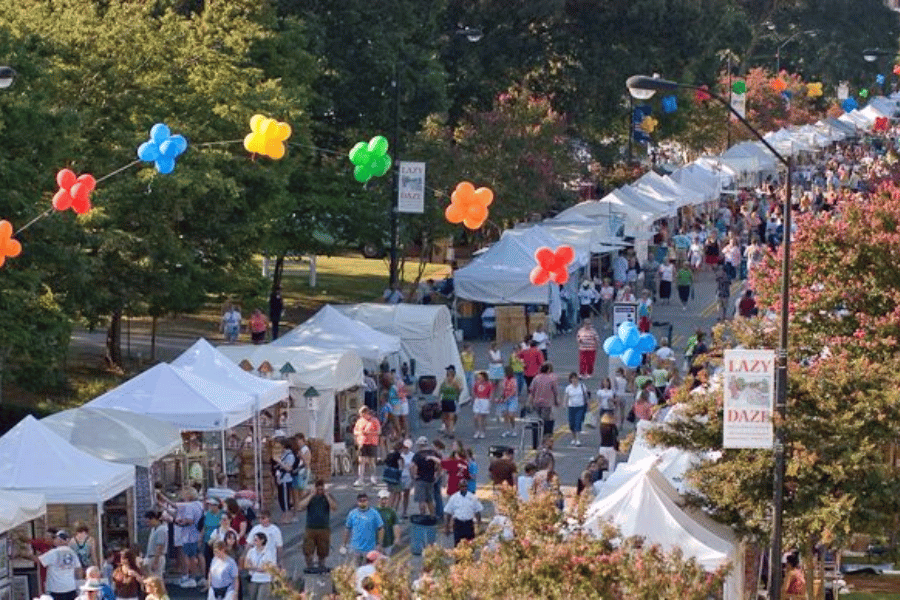 Hopscotch Music Festival 
When: September 2023 
The Hopscotch Music Festival is named one of America's can't-miss independent music events! The lineup and venues for 2023 will be released later in the year. 
BugFest
When: September 2023 
BugFest is an event intended to educate and engage the public in science and natural work. It is the largest bug-centered event of its kind in the entire country. You will explore over 100 exhibits, crafts, games, and activities and interact with entomologists and other scientists. 
BugFest takes place at the North Carolina Museum of Natural Sciences and is an annual event that is entirely free. 
Rally In Raleigh 
When: October 2023
You can make your way to the Harley Davidson dealership on Tobacco Rd. for an exciting event centered around Raleigh's rich motorcycle culture. The event features live music, parades, charity rides, stunt shows, vendors, and more! 
N.C. State Fair
When: October 12-22, 2023
N.C. State Fair is the biggest annual event in the state and the most fun! Every October, the NC state fair brings in over a million visitors, marking the beginning of the fall season. You will enjoy eleven days of exciting rides, deep-fried foods, live music, shows, animals & exhibits, and more!
Moonlight in the Garden 
When: November 2023
The Moonlight in the Garden event is designed to showcase Raleigh's internationally acclaimed garden. It's beautiful once it's lit at night, and we highly recommend visiting! You can also enjoy live music, food trucks, fire pits with smores, warm winter drinks, and more at the lighting exhibition. 
Moonlight in the Garden raises money to keep the gates open, allowing the garden to be free to attend for the year. 
Holiday Express at Pullen Park 
When: December 2023 
The Holiday Express at Pullen Park features a rideable miniature train that takes you through and around the park, plus a carousel that kids of all ages can enjoy. 
The park is free to enter; however, there is a small admission for amusements.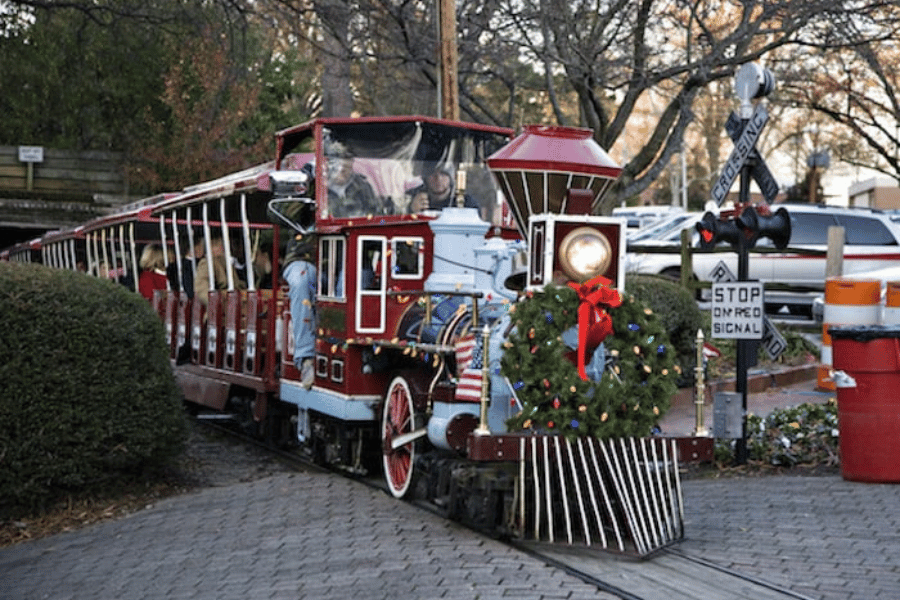 The Nutcracker 
When: December 2023
During the winter, you can enjoy Carolina Ballet's holiday classic. The Nutcracker is enjoyable for all ages and is a can't-miss holiday tradition. During the nutcracker performance, you will see characters levitate, disappear and reappear using illustrations from renowned magician Rick Tomas. 
There will be over a dozen performances at the Duke Energy Center for the Performing Arts. 
Exploring Raleigh, NC - Final Thoughts 
Raleigh is a fascinating and event-filled city in North Carolina. No matter the time of year, there are various events and festivals for people of all ages to enjoy. 
Our guide to the events in Raleigh only features a few, but we hope to see you there! 
Raleigh Realty is a local real estate company that specializes in helping those through the home buying and selling process. If you're interested in real estate in the area, feel free to reach out to us or visit our website! Contact us today! 
Check out our other guides for more information about the Raleigh area: 
Best Restaurants in Downtown Raleigh 
Best Restaurants in North Hills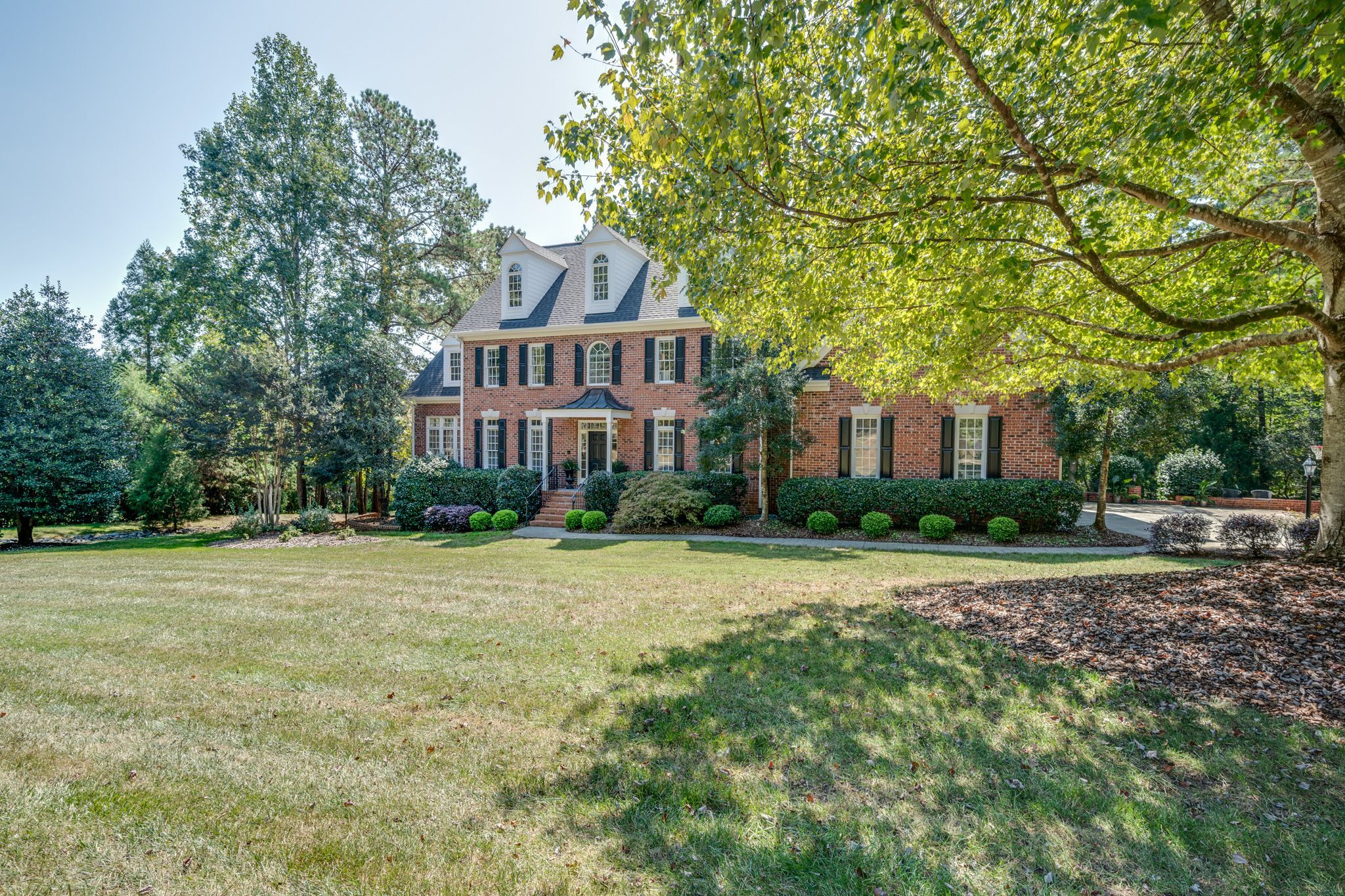 Find your new home
Search real estate and homes for sale