10 HOA Property Management Responsibilities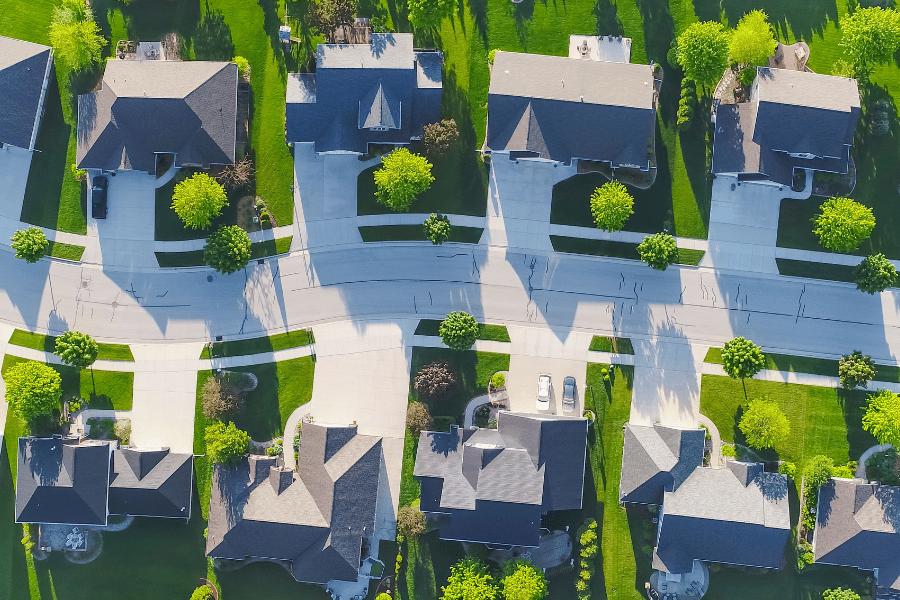 HOA Property Management Responsibilities 
What are some responsibilities of a property management company? Follow along as we discuss what a property management company is, its day-to-day responsibilities, and more! 
HOA management companies can be intimidating to some established HOAs or a sigh of relief for the HOAs looking for help and guidance. These companies are brought in or hired to turn tasks into efficient and quicker processes to minimize the HOA's workload and make the community better. Property management companies are great for dispersing responsibility and enforcing change. Bringing in a property management company doesn't mean the HOA board members are done with their duties. Property management companies work with them to take some of the burdens off of the board members. So, what do they do? 
In this guide, we will discuss the typical responsibilities of an HOA property management company. Let's get started!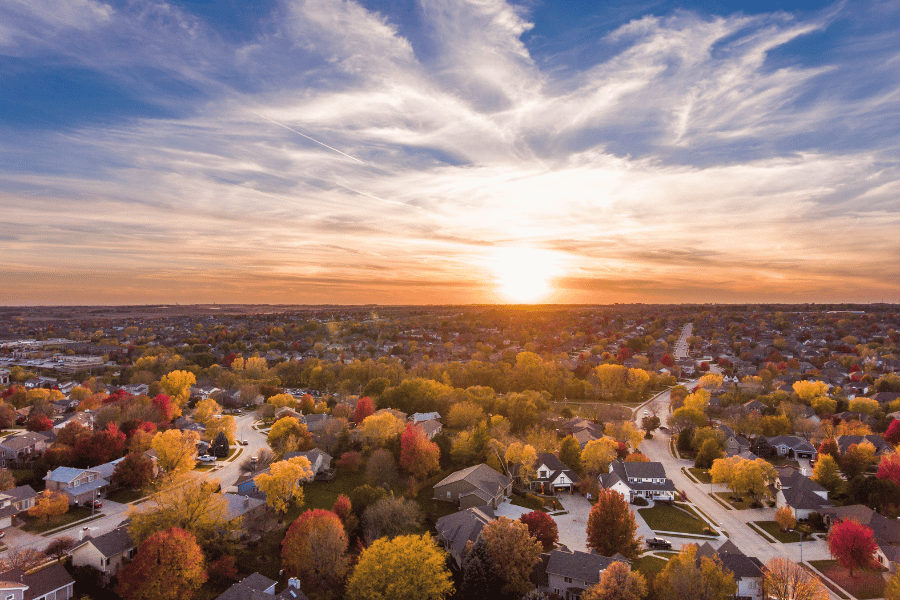 1. What is an HOA Property Management Company
An HOA property management company is responsible for managing the day-to-day operations of a homeowners association. Since HOA board members are volunteers with jobs and other obligations, a property management company will work alongside an HOA to ensure their vision and community guidelines are met. While carrying out their duties, the property management company acts as an agent of the HOA board. They are mainly hired to properly and effectively leverage their expertise to handle operations, perform ongoing maintenance duties, and communicate with residents. 
2. Billing and Collections 
Keeping up with funds is a crucial responsibility. The property management company is responsible for sending invoices to residents to collect fees and ensure they are paid. They will also track and manage delinquencies or late payments to keep the association in good standing. Examples include imposing late fees, offering payment plans, placing a lien, and initiating foreclosure proceedings. 
Billing residents 
Dues collection 
Collection support 
Handles delicate situations and problem accounts 
Issues delinquent notices to residents 
Coordinating with the HOA's collection attorney to initiate legal actions to collect every overdue assessment 
Staying current on, and abiding by, collections-related state laws 
3. Risk Reduction 
Risk reduction is essential to keep the community in good standing and safe for all residents. The property management company will regulate potential risk by assessing possible liabilities and dangerous situations that could come in the future. They also ensure that the HOA's insurance coverage is adequate and current. 
Regulating safety hazards 
Addressing outstanding risks 
Ensuring community members are well informed about any potential risk that could affect the community 
4. Administrative Office Duties 
Property management companies are responsible for managing the daily operational office duties needed. Office responsibilities include planning and attending board meetings, contract reviews, answering homeowner concerns, emergency after-hour services, organizing events, and maintaining the community website. 
Assists HOA with budgeting 
Coordinate board meetings 
Answering phone calls, voicemails, and emails
Creating and maintaining reports as needed 
Assist in tasks related to accounting and invoicing 
Coordinating agendas and events when necessary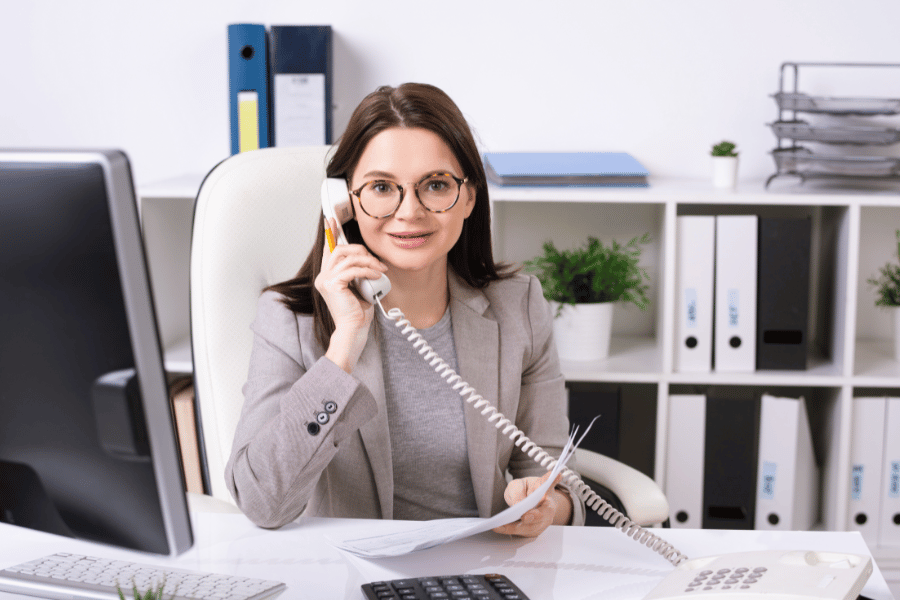 5. Enforcing Community Policies 
Every homeowner's association has a CC&R, covenants, conditions, and restrictions that outline the rules all community members must follow. The property management company implements its policies and guidelines and ensures all members comply with their CC&R policies and procedures. 
Perform frequent inspections for any violations. 
Send violation notices 
Organize disciplinary hearings 
6. Vendor Management 
Often, HOAs must employ outside help to carry out different functions. For example, they hire landscapers, contractors for repairs, security, maintenance staff, etc. The property management company would be responsible for preparing proposal requests, helping the board choose a vendor, coordinating with existing vendors, negotiating and re-negotiating contracts, and ensuring vendors do a good job and complete the task they were hired for. 
7. Resident Communication 
The property management company and HOA are responsible for keeping an open line of communication with residents and the HOA board. Communication makes success happen, so informing residents of community changes and providing easy access to information is essential. 
Sending out notices on time 
Facilitating the creation and distribution of newsletters 
Making sure residents gain easy access to relevant information 
Managing phone lines and email inboxes 
8. Common Area Maintenance 
Clean and safe common areas are essential and help keep the community beautiful and well-maintained. Property management companies are often responsible for maintaining the common areas, including conducting site inspections, fielding maintenance requests, and hiring vendors. It's also crucial for property management companies to engage in preventative maintenance. This is so managers can keep structures and equipment functioning for a more extended period of time and prevent breakdowns. 
Managing bulk trash and yard maintenance requests 
Properly store large playground or outdoor equipment 
Ensuring common and recreational centers are appropriately tended to 
Regulate vendors to ensure maintenance requests and contract jobs are correctly being made 
Observe the communities overall condition to verify that contracted services are being provided
9. Financial Management and Reporting 
Another HOA property management company responsibility would be maintaining the community accounts and bookkeeping. This includes preparing monthly financial statements and creating budgets to keep the community on track. 
Managing and reconciling bank accounts and ledgers 
Preparing timely and accurate accounting reports 
Distributing financial reports to the communities board of directors and homeowner's 
Advising the board during the budget formation 
Setting up and monitoring reserve accounts for future projects and covering unforeseen losses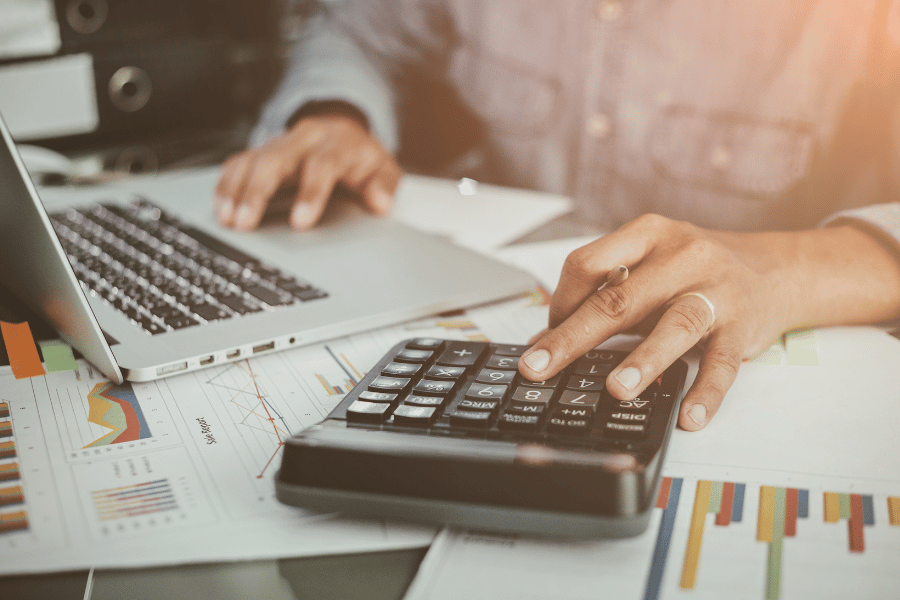 10. Board Education 
Since most members of an HOA board are community volunteers with no experience, an HOA property management company can help them understand and implement best practices as well as teach them skills.
11. Dispute Resolution 
An HOA property management company is also responsible for mediating disputes and conflicts between neighbors in the community. They may have to investigate and handle noise complaints, encroachments on property lines, violations of rules, etc. 
Encroachment: One property owner violating their neighbor's rights by building or extending some feature and crossing onto their neighbor's property lines. 
12. Accounting Duties 
As said before, property management companies can be responsible for financial duties to help the HOA board. Some of the responsibilities include: 
Dues collection: The property management company will usually be the one collecting your HOA dues. The money is then directly deposited into the HOA's account and never to the property management company. 
Accounts payable: The property management company is also responsible for writing checks to vendors and utility services. The transactions are always open, transparent, and easily visible to the HOA board. 
Monthly fiscal statements: Another accounting duty of the property management company is compiling and organizing monthly financial statements for the HOA board. This allows board members to clearly understand the association's finances, including reserves and outstanding accounts receivable and accounts payable. 
Collections support: The property management company will be responsible for collecting outstanding balances, handing out late notices, carrying out the delinquency policy, delivering pre-lien notices, and sometimes appearing in small claims court. 
Escrow services: The property management company provides a set of governing documents to the new owner in case of a change. 
13. What is an HOA
An HOA, aka homeowner's association, is a non-profit committee run by a board of directors that enforces neighborhood regulations. The board of directors is typically made up of neighborhood volunteers who devote their time to overseeing the maintenance and use of shared spaces and ensuring the CC&Rs (covenants, conditions, and restrictions) are followed by all.
When buying a home in an HOA community, you are automatically required to become a member, pay dues, and abide by the rules and regulations. The board of directors has the authority to make and enforce community guidelines designed to protect property values and the communities well-being. Some rules include restrictions on landscaping, exterior colors & decorations, plants & trees, fencing height limits, outdoor structures, parking, pets, and more.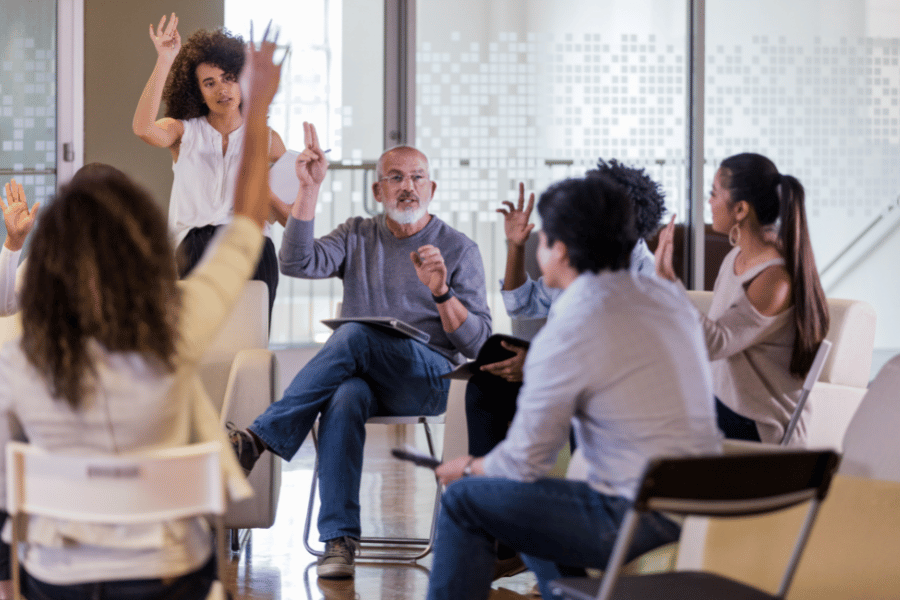 14. HOA Board vs. Property Management Company 
While the HOA board of directors and the property management company work together, they have different responsibilities. The responsibilities can often blur, and the HOA property manager soon starts performing functions that are the board's responsibility. Understanding the difference between the two is important before working with a property management company. 
The HOA board is responsible for all decision-making tasks and creating policies and fine schedules. While the property management company can assist with vendors, it is the board's responsibility to hire the vendors. They also maintain shared properties, including pools, clubhouses, community parks, lobbies, neighborhood signs, and shared walls and pipes. Additionally, they should create and manage an annual budget, enforce covenants, oversee maintenance, etc. 
HOA property management companies essentially act as advisors to HOAs and assist with day-to-day operations. The board makes the rules, but the management company is hired to help enforce them. Property management companies are responsible for assisting with administrative work, executive board decisions, and communicating with residents. 
15. HOA Management vs. Property Manager 
A property manager and an HOA manager often get confused and mistaken because of the similarity in names, but they are very different. As previously said, HOA property management companies oversee day-to-day operations in cooperation with the HOA board. A summed-up list of duties includes: 
Preparing and executing the annual budget 
Collecting dues 
Managing delinquencies 
Accounting and bookkeeping 
Generating financial reports 
Maintaining common areas 
Performing onsite inspections 
Complying with federal, state, and local laws
Enforcing the governing documents 
Planning and attending board meetings 
Assisting with dispute resolution 
Assisting with vendor screening and selection 
Managing vendors 
Hiring HOA employees and other staff members
Updating and purchasing insurance policies 
Advising the HOA board on various matters 
Property management, however, refers to managing rental property owned by individuals or corporations. There can be some responsibility similarities to HOA management but also key differences. The duties of a property manager include the following: 
Advertising the property for rent or lease 
Managing the tenant application process 
Showing the property or unit to interested tenants 
Finding and screening tenants 
Taking care of the property 
Managing maintenance and repair requests 
Communication with tenants and responding to their complaints 
Setting and collecting rent 
Handling budgets 
Accounting and bookkeeping 
Enforcing lease terms 
Assisting with the eviction process 
Other tasks delegated by the property owner 
16. FAQ 
What are CC&Rs?
CC&R stands for covenants, conditions, and restrictions. They are used by common interest developments, including condominiums and co-ops, to regulate the property's use, appearance, and maintenance. 
Is the management company part of the HOA board? 
No. The property management company is a third-party advisor that a homeowner's association hires to help support the operations of the HOA. 
Why do I receive notices from the management company? 
The property management company is essentially the community messenger. The notices you receive are from your HOA board, and the management company can only facilitate the directive of your board. 
HOA Property Management Responsibilities - Final Thoughts 
Many homeowners' associations struggle with community management and the time/skill that goes into maintaining every aspect of a community. The board of directors is extremely important, but sometimes it's best to outsource and hire a property management company. These companies help with day-to-day responsibilities, finances, risk management, and more to ensure a safe and well-kept community. So, if you're thinking about running an HOA property management company, or hiring one for your community, ensure you understand their rules and responsibilities.
Raleigh Realty is a local real estate company specializing in home buying and selling. We have an extensive list of agents willing and ready to help you find your dream home! Contact us or visit our website for more information. 
If you found our resource on HOA property management responsibilities useful, feel free to share it with friends and family.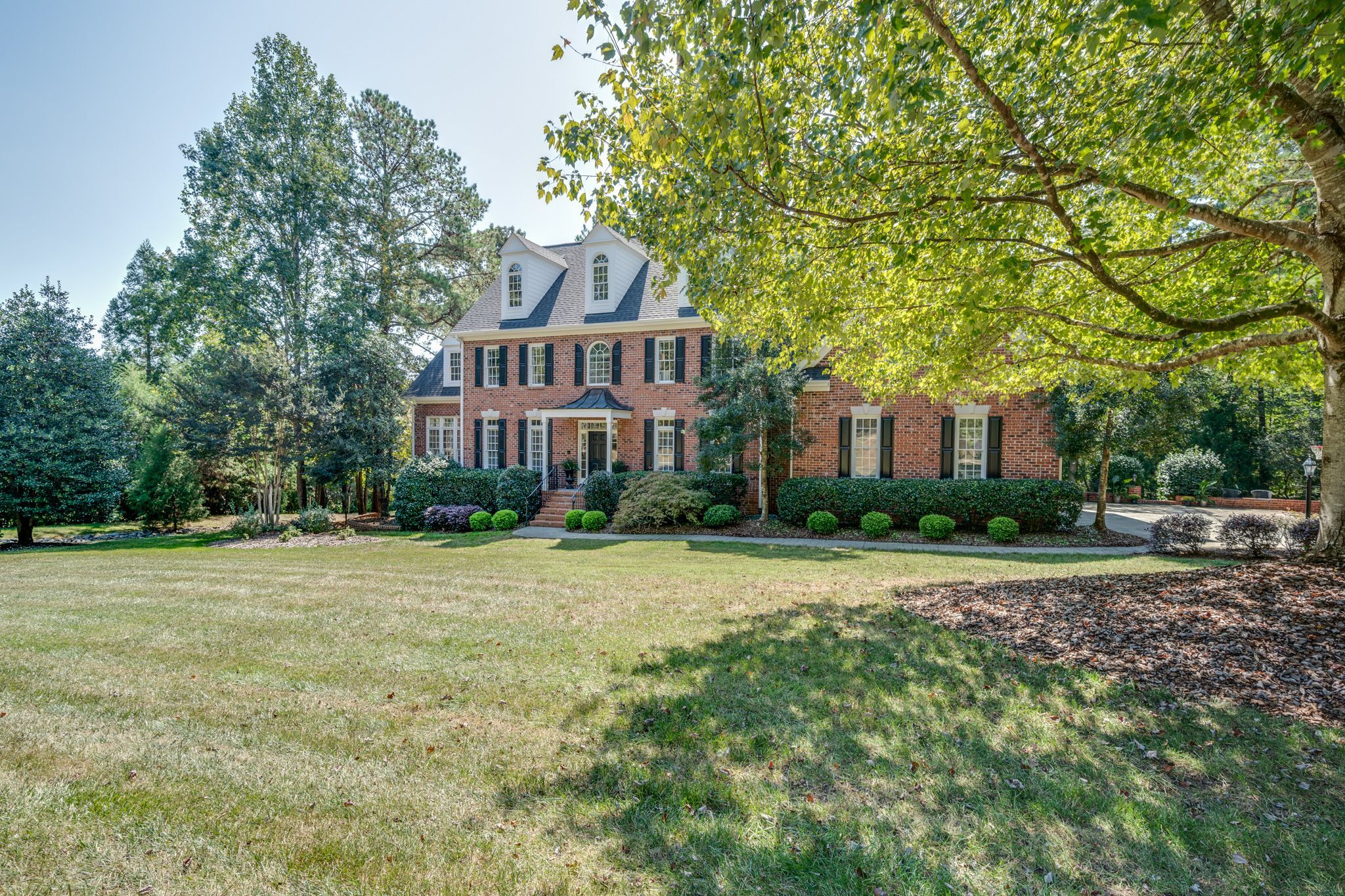 Find your new home
Search real estate and homes for sale