Living in Fuquay-Varina, NC: A Guide to Best Neighborhoods in Fuquay-Varina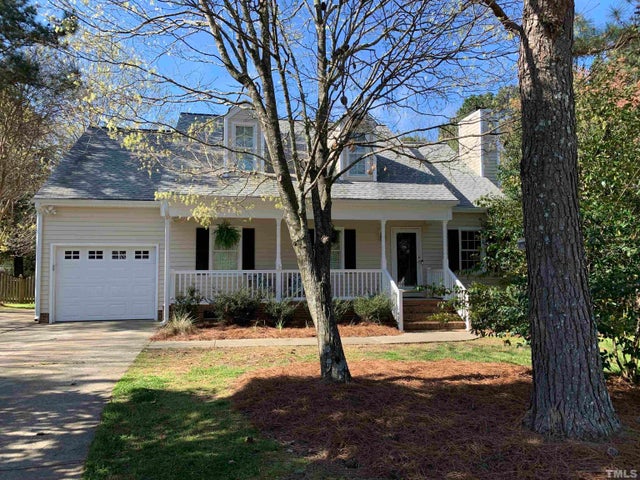 Living in Fuquay-Varina, NC: A Guide to Best Neighborhoods in Fuquay-Varina!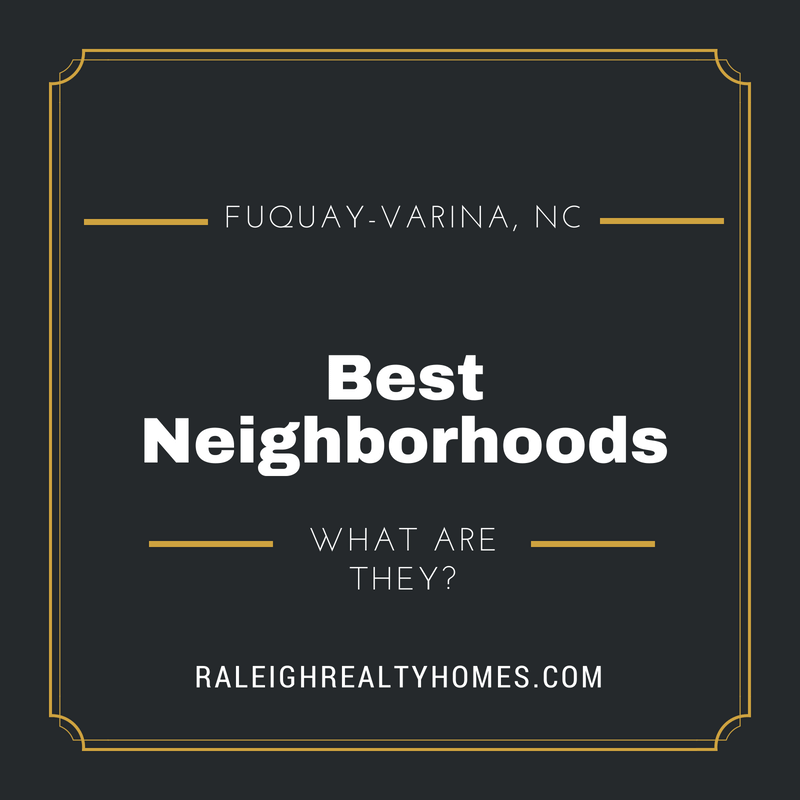 Living in Fuquay-Varina has it's benefits and one of the major pluses is the great neighborhoods and community. Being one of the faster growing cities in North Carolina, Fuquay-Varina has doubled in it's population over the past ten years to over 26,000 residents. Being just south 25 minutes from downtown Raleigh, Fuquay-Varina offers the residents a lot of the great things that Raleigh offers. It has both small and large businesses, great area for recreational activities and overall a great place to live. Let's find out which neighborhoods in Fuquay-Varina might be the best fit for you!
---
Broad St./ James Slaughter St.
One of the most appreciated neighborhoods in Fuquay-Varina is Broad Street and James Slaughter Street. It has grown in property value, population, amenities, etc. It is made up of a suburban neighborhood with homes averaging around 3-5 bedrooms. It is smaller than many of the other neighborhoods but being on Broad St. and also apart of some of Main St. there is a lot to do. You can also find Fuquay-Varina High School inside this neighborhood which makes the single family homes more appealing.
---
Town Center
Town Center in Fuquay-Varina is similar to Broad St./ James Slaughter St. It has that small downtown feel to it and has tons of shops and things to do. With a little downtown that is growing in size, is a perfect place to walk around and see the area. Like Broad St./ James Slaughter St, Town Center is an awesome place to raise your family. The education here is a great one thanks to the awesome school systems. With an easy commute to most of the things going on in Fuquay, it makes living much easier and more enjoyable.
---
Southern Oaks
Southern Oaks is a great little neighborhood that offers everything you could hope for. With its convenience to downtown Main Street and South Park, you can do a variety of things here! Homes for sale in Southern Oaks come at a higher price because of the location. It is a perfect neighborhood in Fuquay-Varina for both new and still growing families.
---
Phillips Pointe
Phillips Pointe is another great location on the other side of Main St. from Southern Oaks. With having such quick access to downtown, you can walk or bike to get there. Fuquay-Varina is growing tremendously and Phillips Pointe is one of the reasons why. There are homes for sale in Fuquay-Varina that are always coming on and off the market. Homes in Phillips Pointe do not last long as people all over are looking to buy in such a great location.
---
Sunset Lake
If you want to find a neighborhood a bit closer to downtown Raleigh, Sunset Lake is a great place to check out! With a large variety of beautiful homes for sale, Sunset Lake is a one of a kind neighborhood. You are right next to Holly Springs as well with some of Sunset Lakes homes that are inside the border. Many homes have a gorgeous view of Sunset Lake's large body of water giving the neighborhood a very peaceful atmosphere.
---
High Grove
With High Grove you are getting a lot of beautiful luxury homes. Close to Wake Tech Community College and with lots to offer. With most being single family homes, High Grove offers nice spacious yards with a lot of privacy.
---
Bentwinds
If you are a golf fan then look no further. Bentwinds offers a very gorgeous neighborhood with a beautiful lake and country club. Close to Sunset Lake Road and to Main St. it is a perfect location. So many amenities including pool and tennis and a great place to go for walks or run. Homes for sale in Bentwinds neighborhood are beautiful and are still being developed. Make sure to check out the neighborhood and see how much you love it!
---
South Lakes
Looking for new construction in Fuquay-Varina? South Lakes has a lot of new homes being built. The neighborhood is taking off with so much going on just southeast of Main St. Enjoy a nice walk to Honeycutt Road Park or Partin's Pond. Enjoy your new home in a peaceful neighborhood. Sunset Bluffs Another neighborhood that is on the rise is Sunset Bluffs. Building an entire neighborhood of brand new homes and amenities. Just south of Bass Lake you can take a walk or ride and see the gorgeous water. If you find yourself wandering and touring the city check out Shoppes at Holly Springs. So close to shops and restaurants. Sunset Bluffs homes are beautiful and are still going up. Once they are all completed, this will not be a neighborhood you want to pass upon.
Search Homes for Sale Below
Homes for Sale in Zebulon
Search Our Moving To and Living in Guides For Each Area Below
Moving to Wake Forest
Search Our Best Neighborhoods Guides For Each Area Below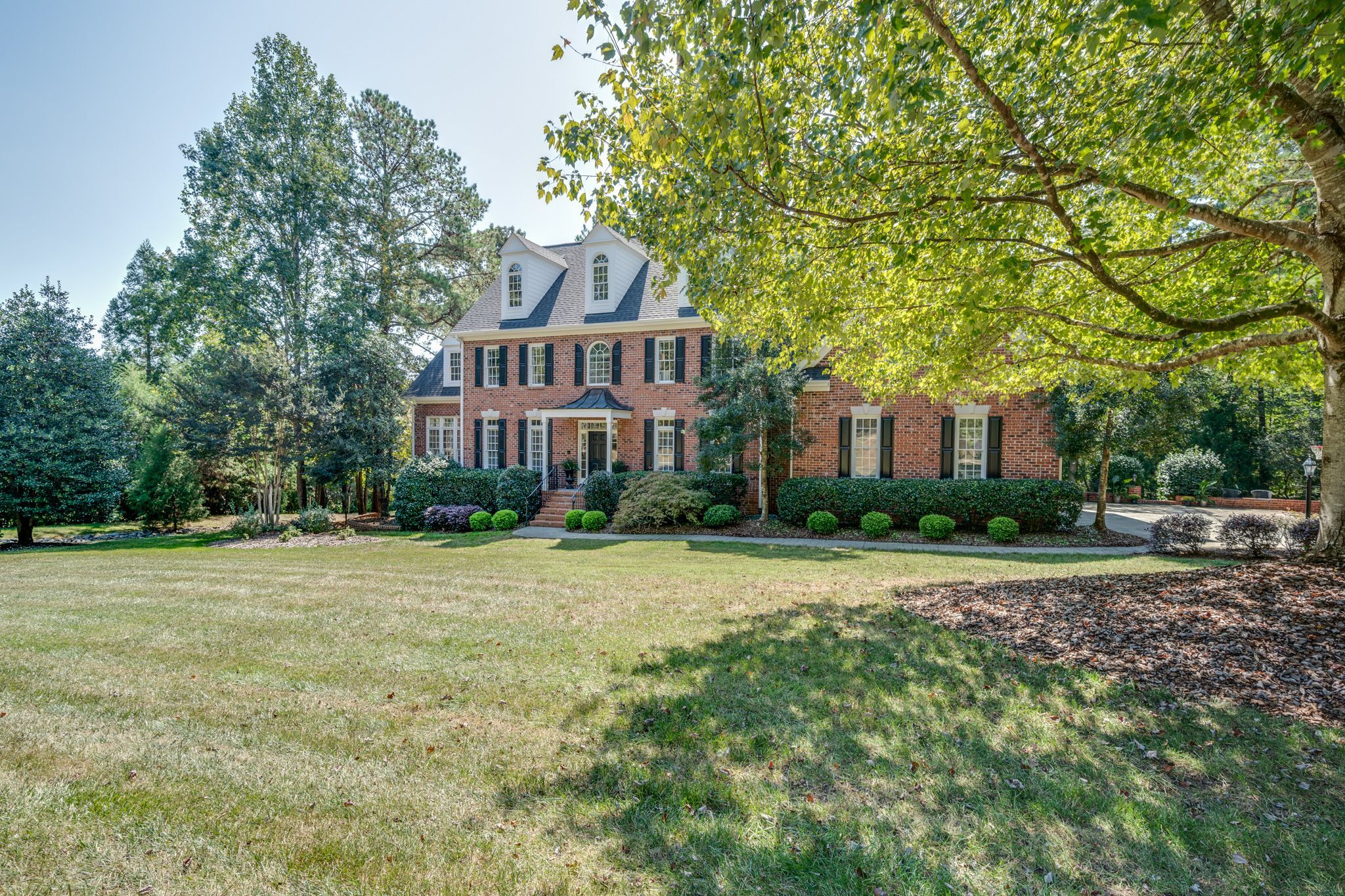 Find your new home
Search real estate and homes for sale