Living in Holly Springs, NC: A Guide to Best Neighborhoods!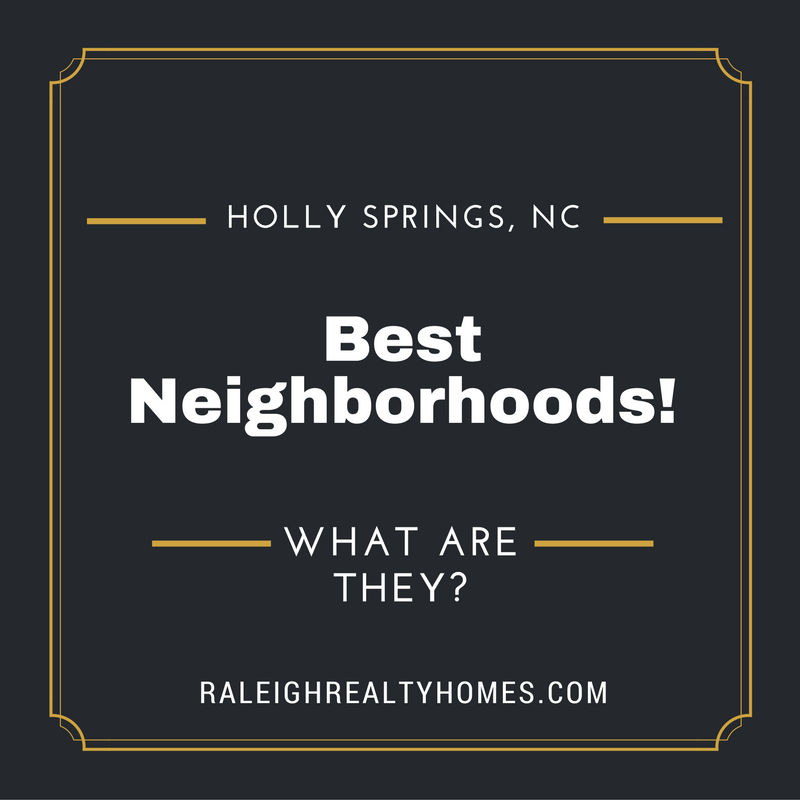 Some of The Best Neighborhoods in Holly Springs, NC!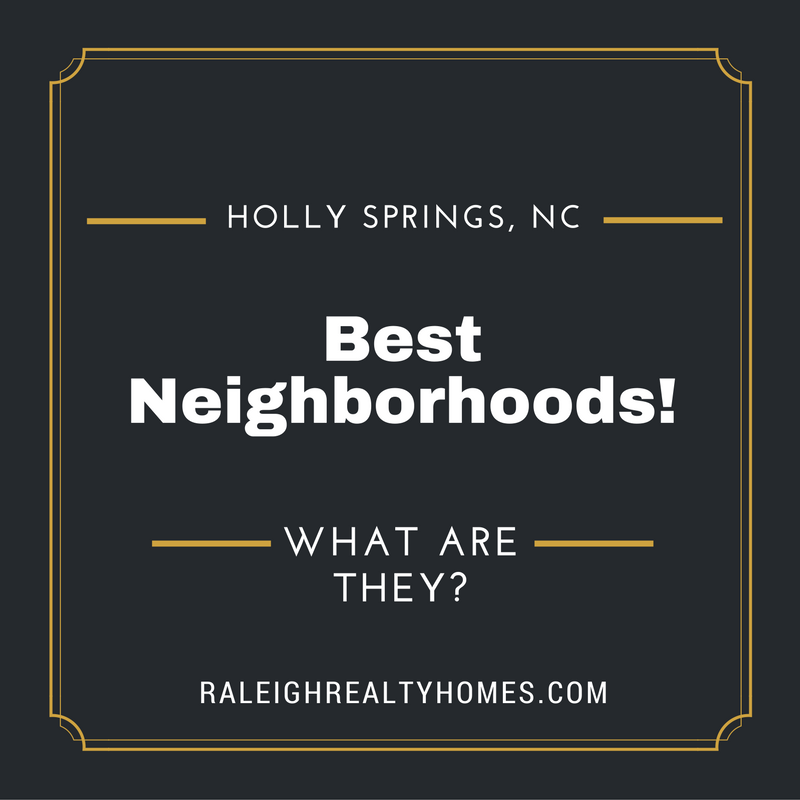 If you're considering moving to the Raleigh Area you will love living in Holly Springs, NC!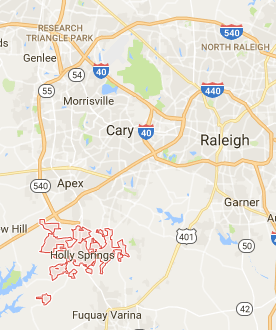 We show hundreds of homes in Holly Springs neighborhoods each and every year. There are subdivisions in Holly Springs that really stand out, and if you're looking at living in the area you will want to check these out first!

History of Holly Springs
Holly Springs is a town located in Wake County, North Carolina and a suburb of Raleigh. The town of Holly Springs has an estimated population of 30,000 people. It won't be long before you start seeing the town of Holly Springs popping up on the best places to live charts everywhere, just like it's neighbors Cary and Apex!
The growth of Holly Springs has been nothing short of amazing as it's population has grown by over 300% since 2000!
With that type of growth comes a need for serious infrastructure to support it. New shopping plazas, schools, roads, and even minor league baseball teams are being built to help support the number of people living in the area.
12 Oaks
One of the best neighborhoods in Holly Springs and a newer community in the area is 12 Oaks. The community is a great place to live, with good schools in the area and amenities like a golf course, clubhouse, pool, fitness center and large entertaining areas for everyone. You can learn more about the 12 oaks community and all it has to offer residents here.
Arbor Creek
If you're living in Holly Springs you know the neighborhood of Arbor Creek. Situated in central Holly Springs, Arbor Creek is a mature neighborhood filled with many trees. Residents living in Arbor Creek have access to a local clubhouse, pool, and playgrounds. Additionally, Arbor Creek offers people the convenience of walking to things like Restaurants, the Doctor's office, Daycare, and more with its commercial properties that sit at the front of the neighborhood. You can see a street map view here.
Braxton Village
A great community in Holly Springs, Braxton Village is one of the most popular in the area. Located a short distance from both Holly Glen and Holly Springs High School, local amenities, Braxton Village is a 15-minute drive to everything you will need. Homes for sale in Braxton Village range in price from the high 100s to the 400s. You can learn more about the neighborhood of Braxton Village on the community HOA page.
Brook Manor
Another popular spot to live in Holly Springs is Brook Manor. A newer community in Holly Springs, the homes are priced a bit higher than the average ranging from the 300s to the high 500s for the custom built homes. A smaller neighborhood, Brook Manor offers a more secluded, central location inside Holly Springs.
Holly Glen
One of our personal favorite neighborhoods in Holly Springs is Holly Glen. A larger neighborhood, with a ton of amenities and fair prices, Holly Glen is a great place to live in Holly Springs! The homes for sale in Holly Glen range in price from the mid 100s (townhomes) to the high 600s. 
Holly Pointe
Located next to the neighborhoods of Holly Glen and Braxton Village - Holly Pointe is a 10-15 minute drive to all Holly Springs has to offer. One of the hesitations people have about this neighborhood is how busy Avent Ferry Rd becomes when school is in session. With two schools located on the street, it tends to be a little backed up when school is let out. Homes for sale in Holly Pointe range in price from the high 200s to the 500s.
Oak Hall
Oak Hall is one of the favorite neighborhoods in Holly Springs. It is located close to the Holly Springs Salamanders ballpark and a short ride to Holly Springs town center, as well as across the street from Arbor Creek. Our clients who have purchased homes in the Oak Hall neighborhood absolutely love it. The grocery store is in walking distance, and the pool is a great amenity for the residents of Oak Hall. Homes for sale in Oak Hall range in price from the high 100s to the 400s. 
Sunset Lake Village
Sunset Lake is one of the most popular neighborhoods in Holly Springs, NC! Our clients who live in Sunset Lake refuse to live anywhere else, they love it that much. If you're looking at homes in the 400s upwards of 1 million than Sunset Lake Village is a neighborhood you have to check out! The area is secluded, mature and is named after Sunset Lake which is located nearby. The homes in the neighborhood are some of the best in Holly Springs.
Sunset Oaks
It wouldn't be a best of Holly Springs neighborhoods list without, Sunset Oaks. A neighborhood within walking distance to Sunset Lake, and homes priced between the high 200s to the upper 600s. A more affordable version of Sunset Lake, the Sunset Oaks subdivision offers residents a longer walk to the scenic lake, yet they are still able to buy into the 'sunset' neighborhood.
Sunset Ridge
An additional neighborhood and part of the Sunset community is Sunset Ridge. A great location in Holly Springs, and next to Sunset Lake, Sunset Ridge offers people living in Holly Springs, NC a more affordable option to Sunset Lake Village. Homes in the Sunset Ridge subdivision range from the 200s to the 600s and up.
Wescott
Located close to Sunset Lake Village, another great Holly Springs neighborhood is Wescott.  Homes in Wescott range in price from the 300s to the 500s and up. The neighborhood is filled with mature trees and nature trails. Wescott is centrally located, and offers easy access into downtown Raleigh and more.
Woodcreek
Woodcreek is a neighborhood in Holly Springs with homes ranging from the 200s to the 700s. A newer subdivision in Holly Springs, Woodcreek also is part of the town of Apex. Some of the homes in the neighborhood have an Apex address, while others have a Holly Springs address. Woodcreek is a great neighborhood for anyone looking for some terrific amenities like a clubhouse, pool, and great outdoor entertaining areas. You cannot go wrong with this Holly Springng subdivision!
---
SEARCH HOMES BY HOLLY SPRINGS NEIGHBORHOOD
---
Search Homes for Sale Below
Homes for Sale in Zebulon
Search Our Moving To and Living in Guides For Each Area Below
Moving to Wake Forest
Search Our Best Neighborhoods Guides For Each Area Below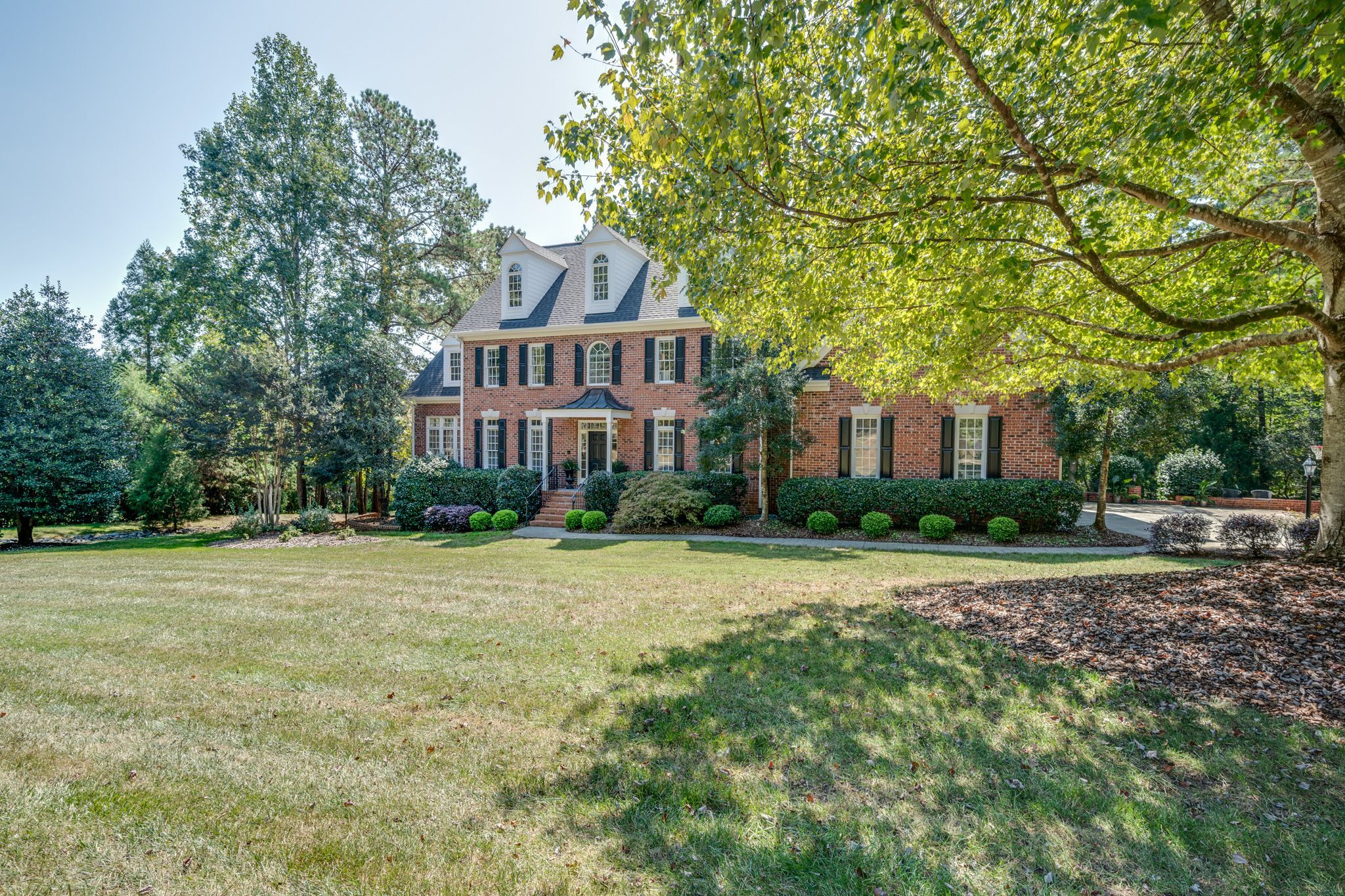 Find your new home
Search real estate and homes for sale