7 Things to Know BEFORE Moving To Angier, NC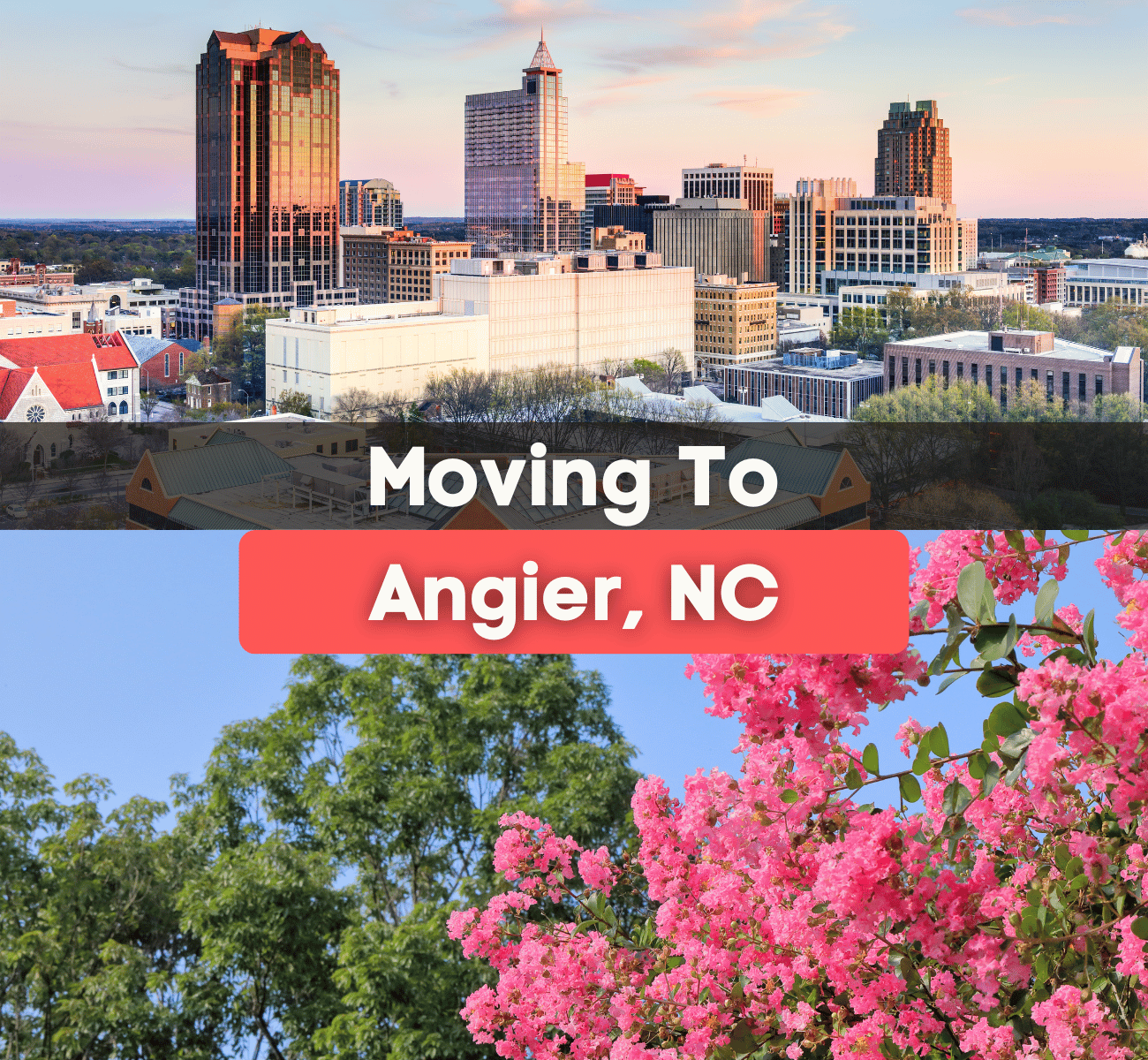 Living in Angier, NC
Are you considering moving to Angier, North Carolina? Follow along as we dive deeper into the community, history, and more!
Angier is a town in the Black Rover Township of Harnett County, North Carolina. The town is known as the "Town of Crepe Myrtles" and is ever-growing and ever-changing. Although most of the town is in Harnett County, a small portion of the North side of town is located in Wake County. NC Highway 55 makes commuting to other cities/towns convenient. When passing through the center of town, you can reach Fuquay-Varina in 7 miles and Erwin in 14 miles. When traveling on NC-55 and U.S. Route 401, you can reach Raleigh in 22 miles. The town of Angier has a total area of 2.9 square miles.
Angier is mainly known for its culture. They host the annual Crepe Myrtle Festival that draws in approximately 20,000 visitors from all over. There is plenty to do in Angier for people of all ages, including various dining options, entertainment, parks and recreation, and so much more!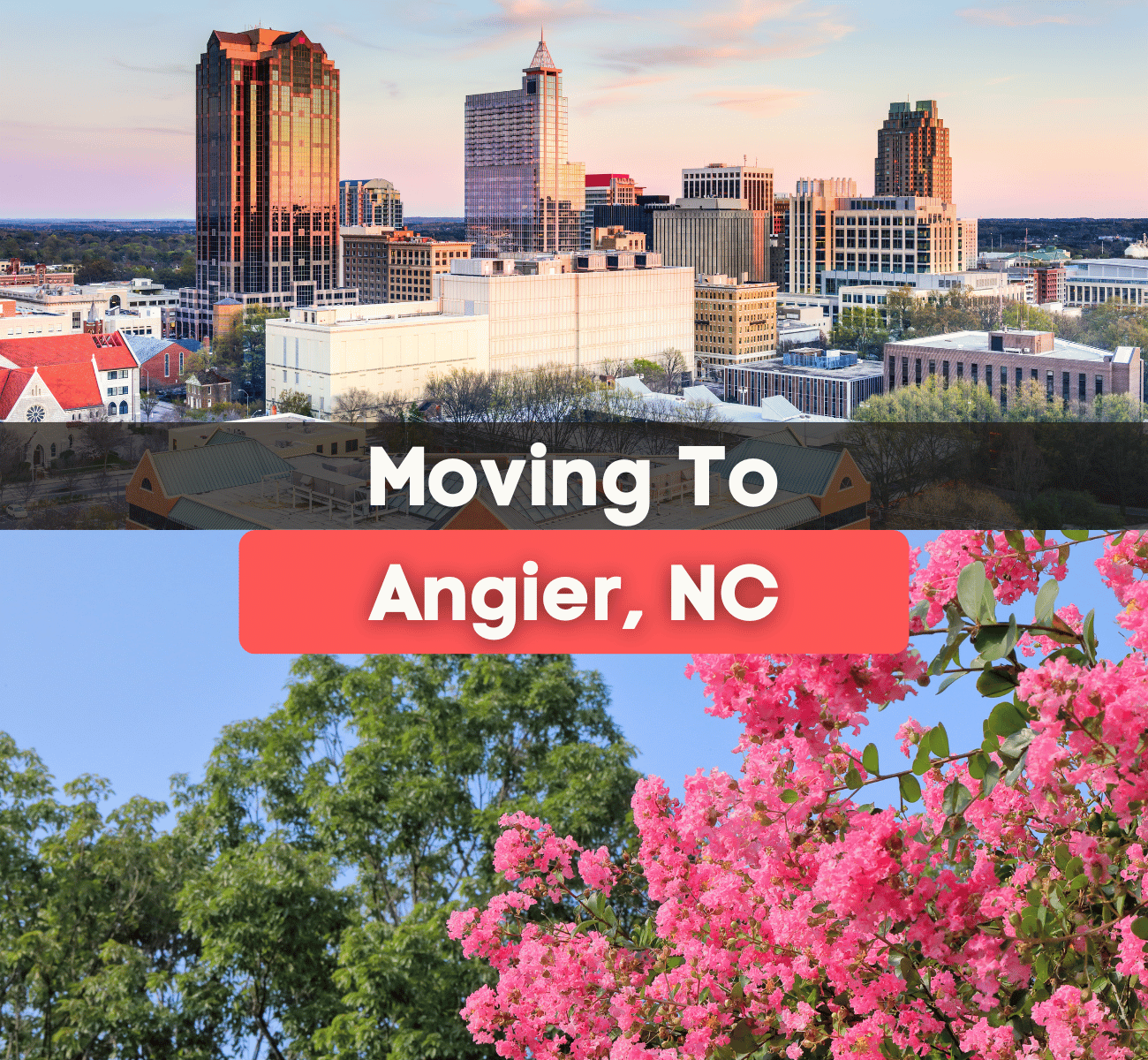 Angier has a livability score that is above average. The livability score considers education, crime, cost of living, and the resident's overall happiness. Speaking of the cost of living, the cost of living in Angier is below the national average and lower than in some nearby cities like Raleigh and Fuquay-Varina. The town also has a lower crime rate than the national average and a sound education system!
So, if you're considering moving to Angier, NC, and would like to learn more about the town, continue reading! This guide will discuss Angier's history, education, community, safety, and more!
History of Angier, NC
What is now known as Angier, NC started as just a large area with abundant good lumber due to the pines that spread across Wake and Harnett Counties. Jonathan Cicero Angier owned and operated a lumber plant in Cary and had a mission to build a railroad along the pine ridge from Apex to Harnett County, and that's precisely what he did! After squirting the finances, he made the railroad to a farm owned by Jake Williams in the Northeaster part of Harnett County, where they eventually built a station for the workers to stay overnight. The station was named "Angier" after Jonathan Angier to honor the fact that he brought the railroad to the area.
The town of Angier began to evolve in 1899. That year, Jake Williams hired a surveyor to map and plot the land surrounding his home and the station. From there, streets were laid and named, and the town received its charter in 1901.
The rail line was extended to continue growth and named the Durham and Southern railroad. They used this new extension to transport cotton, tobacco, turpentine, and other goods from Raleigh to Dunn. Unfortunately, that didn't last long as the economy grew and transporting goods by railroad became unnecessary and expensive. The Durham and Southern Railroad was officially closed on July 5th, 1979. To keep the history present, the station still stands in the center of town, and the surrounding square is now the destination for all town activities.
Another symbol of history that still stands today is the Crepe Myrtle Tree. In the 1930s, the Angier Woman's Club planted crepe myrtles along the roadways leading into town from all directions. They did this to enhance the beauty and charm of the city, and the trees soon brought an abundance of vibrant color every summer. From there, Angier became known as the "Town of Crepe Myrtles," and a festival is held yearly to celebrate the colorful bloom.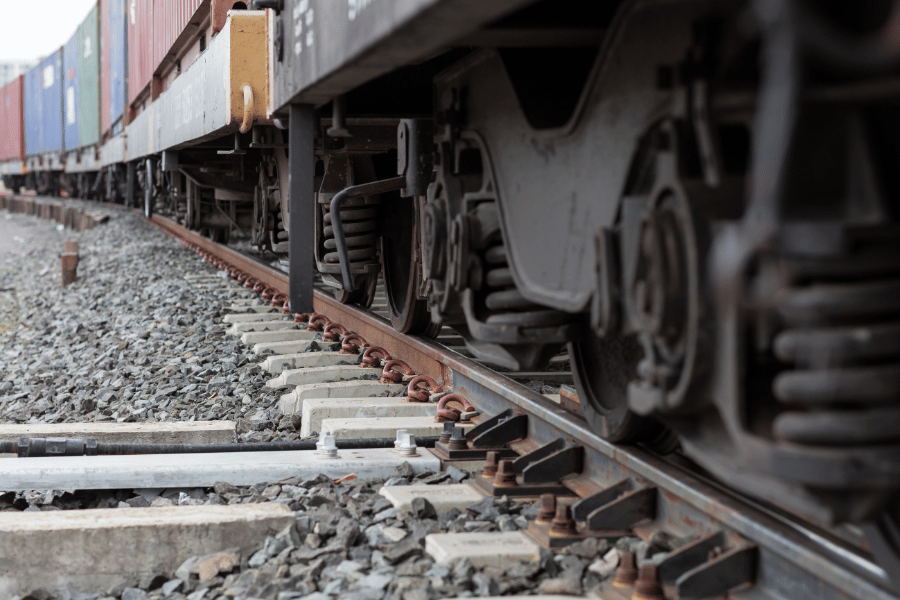 The Community
The community of Angier is committed to providing public service to its citizens through excellence, responsibility, effectiveness, cooperation, growth & development, and state of affairs. Today, Angier is a vibrant yet growing town with a strong sense of community. While they take pride in the value and history of Angier, they work hard to continue the town's growth and embrace change.
Angier has begun to implement community and economic development programs and projects that will:
Attract new businesses and support new development
Market and promote Angier businesses
Promotion of town events and showcasing the downtown area
Recommend activities and projects for both economic and community development
By marketing and promoting Angier businesses, the town is able to keep its sense of community and continue to grow. Programs have been developed that support local business retention and assist business owners with promotions to help bring in more customers, increase sales and spread awareness.
According to the 2020 U.S. Census, Angier has a population of 5,748, although it has most likely grown since then. Angier is the 148th largest city in North Carolina and the 6248th in the United States. The town is currently growing at a rate of 1.72% annually.
The town is filled with many young professionals and residents in their early 20s and 30s, with the median age in Angier being 34.5. Approximately 54.82% of the population is female, and 45.18% is male.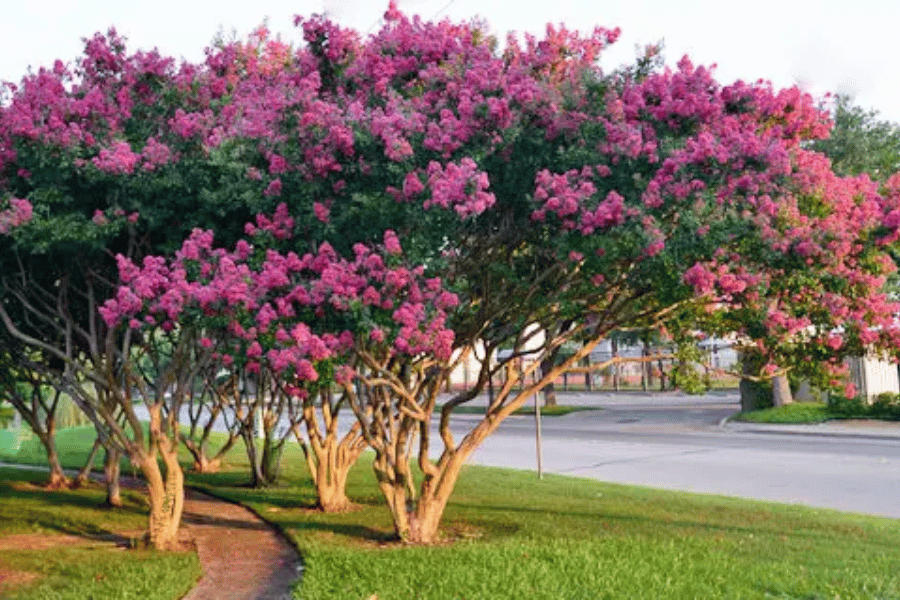 Housing & Cost of Living
Living in Angier, NC, is highly affordable for most residents. The overall cost of living in Angier is 10% lower than the national average. The price of goods and services is 5% lower, and housing costs are 19% lower. The median household income is $45,775.
As of November 2022, the median list price for a home in Angier was $375,000, trending up 10.3% year-over-year. Meanwhile, the median sales price was $369,100. They are experiencing a buyer's market, and the average home spent 56 days on the market. A buyer's market means more homes are available than people are looking to buy. This gives buyers the upper hand because they can spend more time browsing available homes and are often particular about how much they're willing to offer.
There are also various rental properties in Angier, NC, that can be a lower-cost alternative to homeownership. The average renter in Angier spends roughly $750 per month on housing.
A popular neighborhood in Angier is Brighton Ridge. The subdivision mainly features large single-family homes that range from 2648 to 3865 square feet. The median sales price in Brighton Ridge is $457,500, and closed fees range from $446,000 to $515,000.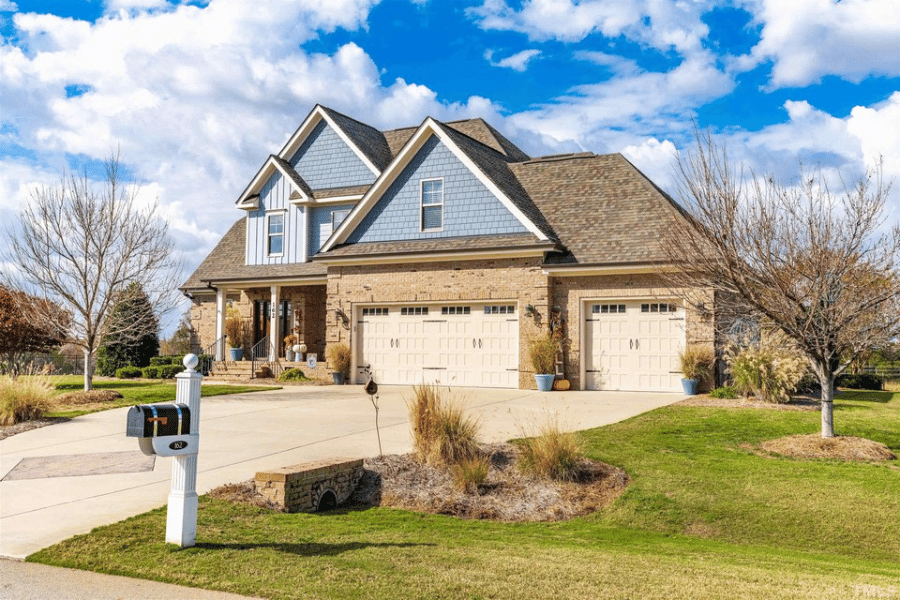 Education
Angier, NC, has a sound education system and various schools to attend. The top three ranking schools are McGee's Crossroads Elementary, Harnett Central High, and Harnett Central Middle. Rankings in Angier are based on the school's combined math and reading proficiency test scores.
The public schools in Angier have an average math proficiency score of 29% and an average reading proficiency score of 37%. Schools in Angier rank 3/10 which is in the bottom 50% of North Carolina Public Schools.
They also have two preschools; McGee's Crossroads Elementary and North Harnett Primary. The town has one private school, Carolina Charter Academy, that serves 738 students.
The closest college to Angier is Campbell University, approximately 7 miles away. Campbell is ranked the 5th best private university in North Carolina. The most popular major at Campbell is Business Administration, although they offer 54 majors. Attending the university costs around $54,000, including tuition, books & supplies, miscellaneous fees, room & board, etc. Other popular colleges within 50 miles of Angier are North Carolina State University, Shaw University, Wake Tech Community College, Meredith College, and William Peace University.
Things To Do
Angier, NC, has various things to do that are for people of all ages. Top attractions in the town include:
Dr. Young's Pond Berry Farm
Dr. Young's Pond Berry Farm is a special place to visit and pick your own berries. It is family-friendly, family-owned & operated, and has been around since the late eighties. They are only open during berry season, so check them out on Tuesdays, Thursdays, and Saturdays from early June to early august. Products at the farm include blackberries, blueberries, raspberries, Japanese persimmons, garden vegetables, and blueberry plants.
Jack Marley Park
Jack Marley Park is a jack of all trades. When visiting the park, you can enjoy the baseball and softball fields, the basketball and tennis courts, stroll on the greenways trails, and more! It's a beautiful place to exercise or enjoy a calm sunny day.
Gregory Vineyard
You can visit Gregory Vineyard for an excellent meal, a delicious wine tasting, or to enjoy the beautiful vineyard scenery. The vineyard is composed of over 20 acres, where they use locally grown grapes to create some of the finest wines in North Carolina. With delicious wine, you can dine at Lanes Seafood and Steak House! The restaurant has been open since 1987 and proved excellent customer service.
"A wonderful place to visit for wine tasting in a relaxing and beautiful country environment! The wine was delicious! And the hospitality was superb! We look forward to having dinner at their steak house shortly!"
Crepe Myrtle Festival
The Crepe Myrtle Festival is an annual event in September in Angier Depot Square. The event is free and fun for all ages. When attending, you can enjoy arts and crafts, vendors, games, rides, food, music, and more! The event brings in over 20,000 people annually, so it's worth checking out!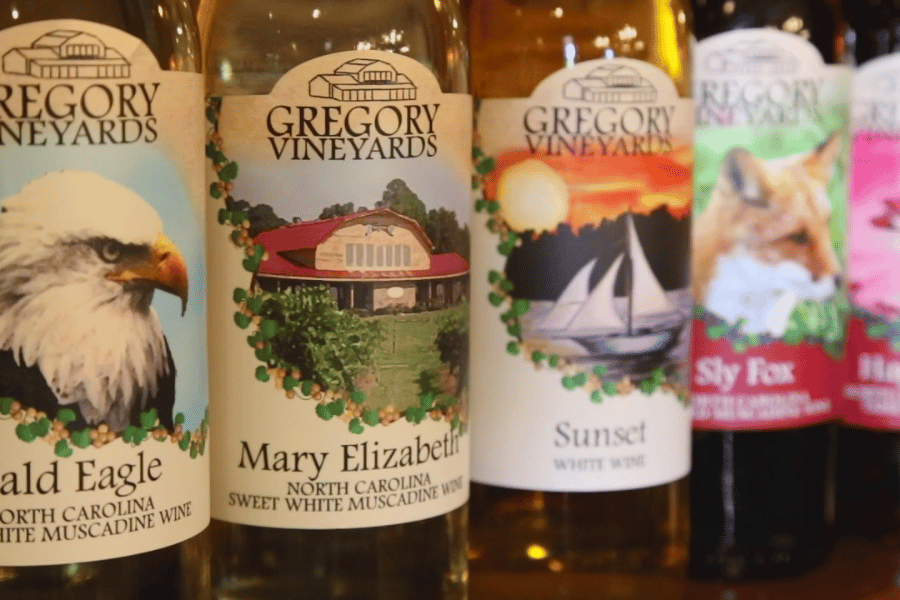 Safety
The overall crime grade in Angier, NC, is a B. The B grade means the crime rate is slightly lower than the U.S. average. Angier is in the 63rd percentile for safety, meaning that 37% of cities are safer and 63% more dangerous. The crime rate is said to be higher in the southeast parts of Angier.
Violent Crime Rates:
| | |
| --- | --- |
| Crime Type | Crime Rate |
| Assault | 1.554 |
| Robbery | 0.1282 |
| Sexual Assault | 0.2447 |
| Murder | 0.0549 |
| Total violent crime | 1.972 |
Weather
The weather in Angier is consistent with the majority of North Carolina. The summers are hot and humid, and the winters are short and cold. The year-round temperature ranges from 33 degrees Fahrenheit to 89 degrees Fahrenheit. The best time of year to visit is late April to mid-June and August to mid-October. You can enjoy the beautiful outdoor scenery, the various parks, and Gregory Vineyard in these months!
Moving to Angier - Final Thoughts
It's safe to say that Angier is a community built on history and bright plans for the future. Their ability to strategize and create plans for the future has continuously aided in the growth and success of the town. People that live in Angier love the suburban yet rural feel of the city, along with the welcoming and inviting atmosphere. Angier's main attraction is their depot square, where you can feel the history yet embrace the future and new developments. The homes are affordable, the history is rich, the town is beautiful, and the community thrives.
After reading our article, let us know if you're interested in moving to Angier! Feel free to reach out to us by contacting us or visiting our website! We would love to connect you with one of our phenomenal agents who can assist you in your search and answer any real estate-related questions.
If you found our guide to Angier, NC, helpful, share it with friends, family, and anyone who might consider moving to Angier in the future!
Raleigh Realty is a local real estate company that specializes in helping home buyers and sellers through the real estate process. While that is our primary focus, we would also like to provide helpful guides to areas throughout North Carolina and the Country. Check out some of our guides!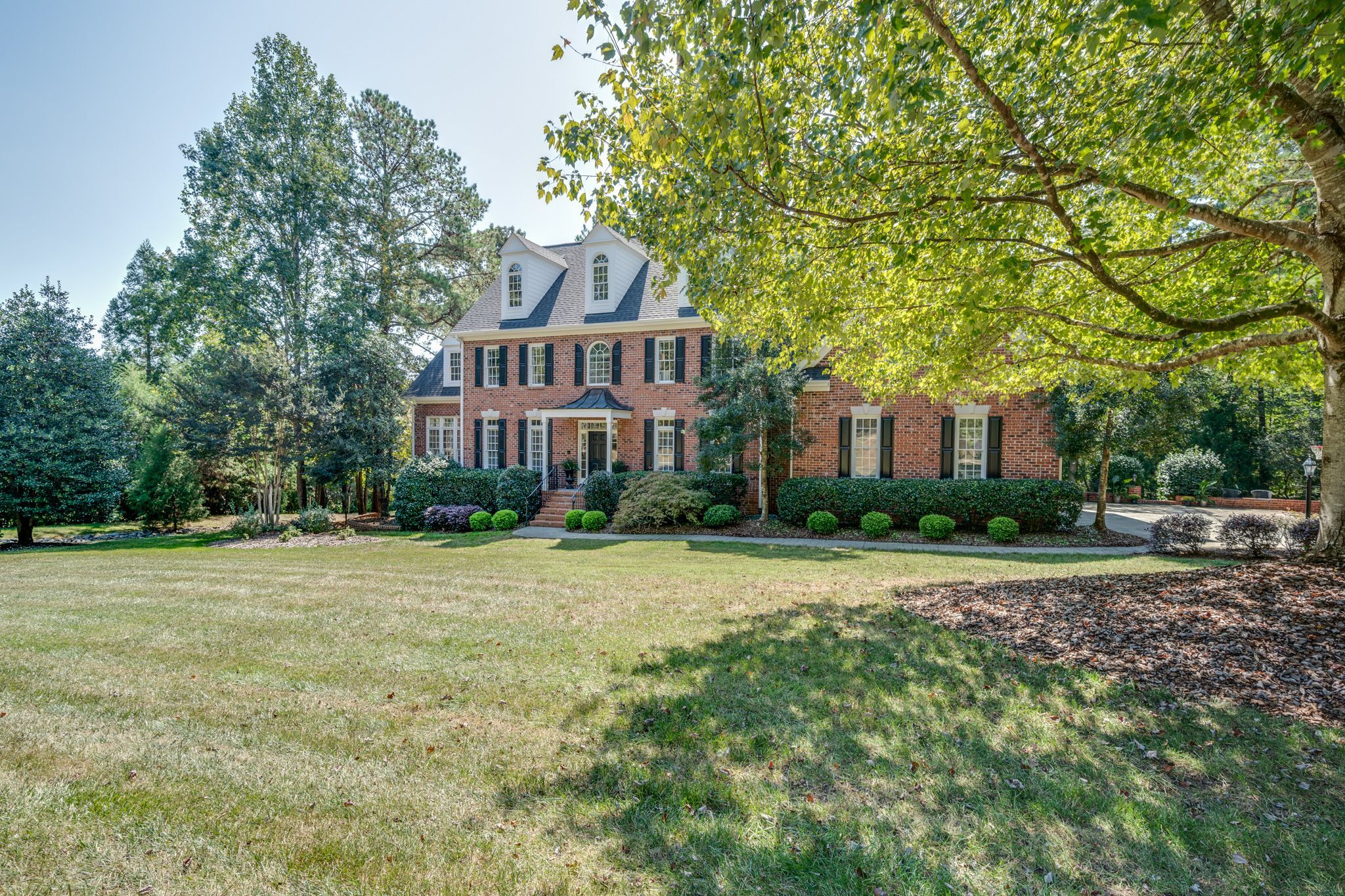 Find your new home
Search real estate and homes for sale