10 Things to Know BEFORE Moving to Clayton NC: Living in Clayton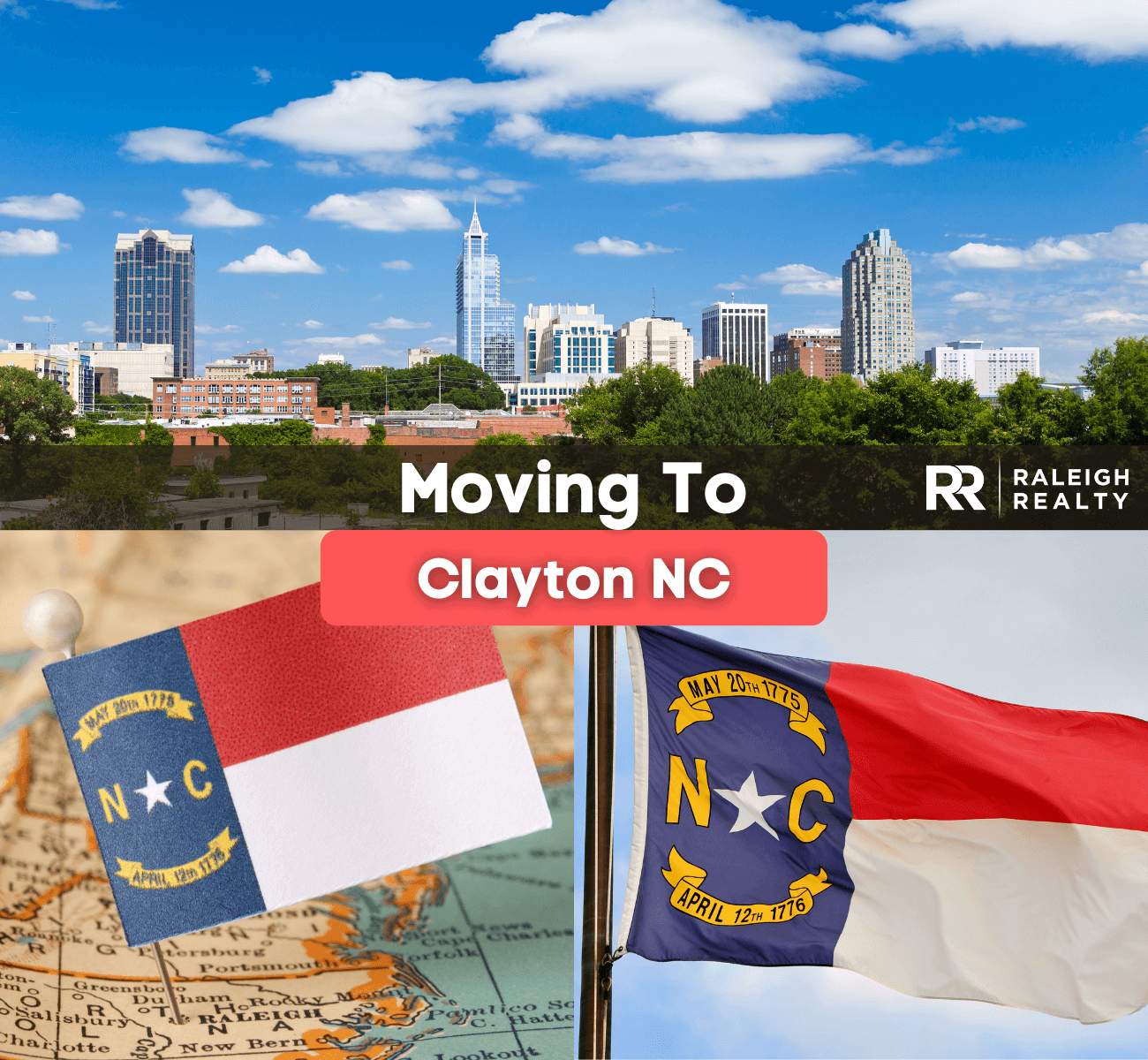 Living in Clayton, North Carolina 
Moving to Clayton, NC? Here's what you need to know about living in Clayton!
Considered the #1 Place to Live in Johnston County, Clayton is one of the best places to live in North Carolina. Located close to Raleigh, living in Clayton will provide residents with a small suburban feel while having easy access to the hustle and bustle of city life in the state's capital. Since more and more people are deciding to move to North Carolina due to employment opportunities and desirable quality of life, Clayton is a good place to call home for all ages. If you're shopping homes for sale in Raleigh you'll find there are a lot of great houses in Clayton as well with large lots and a bit less expensive!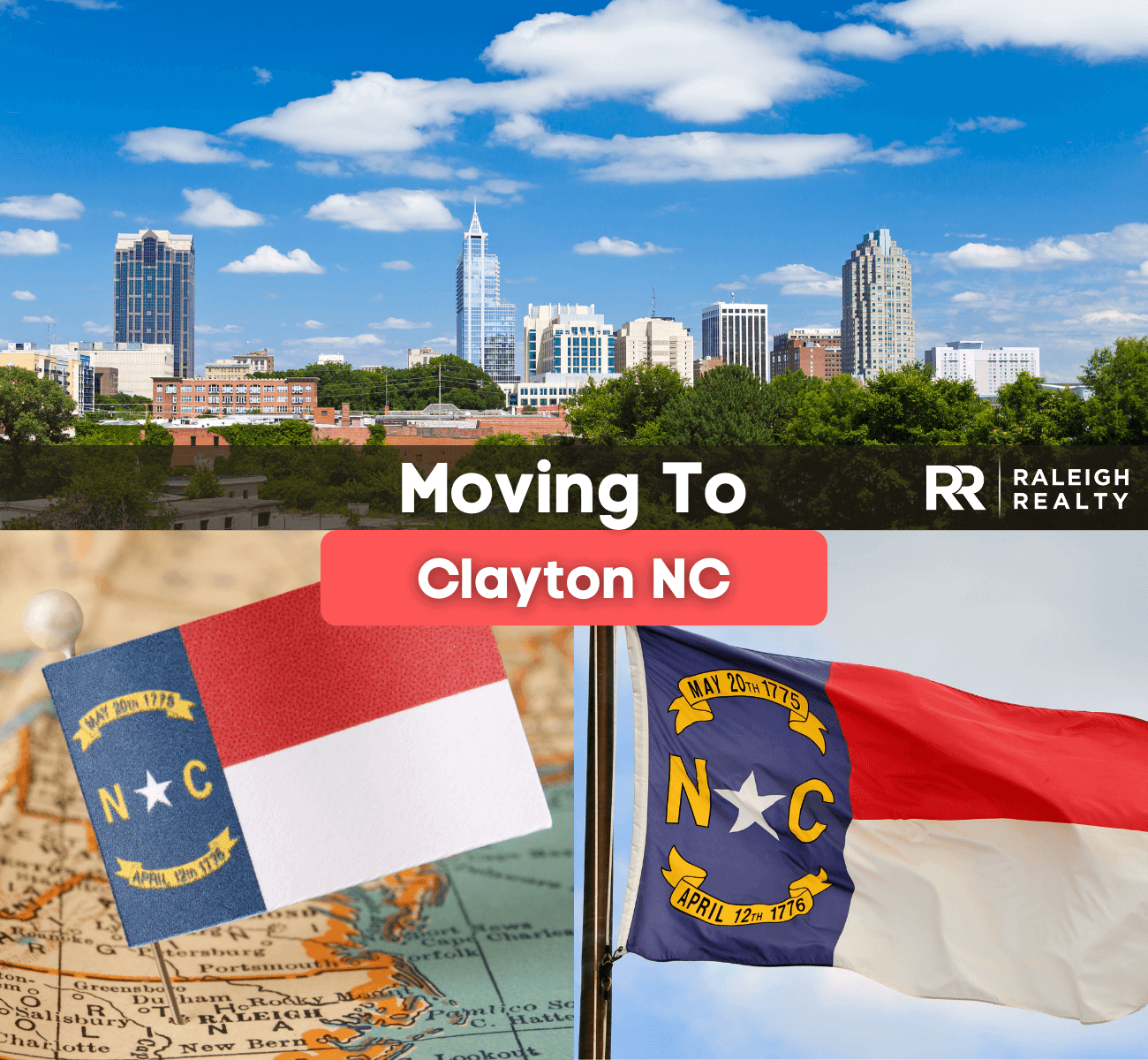 Not only is the town of Clayton, North Carolina growing fast (check out the best neighborhoods in Clayton!) but it is one of the safest communities to raise a family in the state! If you are thinking about moving to Clayton, then you are in the right spot. Our team has compiled this moving guide with you in mind to help make your moving decision that much easier. Read on to learn more about the 10 Things to Know BEFORE Moving to Clayton, North Carolina!
Desirable quality of life.
The quality of life and the people living in the area is part of what makes living in Clayton so great. This small rural town provides residents with a quiet and laid-back sense of country living. Sprawling cotton, tobacco, and strawberry farms are a prominent part of the landscape. Projected to be one of the fastest-growing cities over the next ten years in North Carolina, Clayton has a lot to offer. Since the city is fast-growing new businesses are popping up all over the area and new real estate is being built for future residents. While this may be a slower pace of life, those that are moving to Clayton will love the peaceful charm and welcoming sense of community that the city provides. With a current population of almost 22,000 people, it is no surprise why more and more families, young professionals, and retirees are deciding to call Clayton home.
Clayton is found in the perfect location.
Only a 25-minute drive away from Downtown Raleigh and a 35-minute drive away from the rest of Research Triangle Park, Clayton is in the perfect centralized location. Near Interstate 40, Interstate 95, Interstate 540, and US 70, living close to these major highways makes Clayton a top choice for living in regards to commuting time and accessibility to work. A hidden gem, the city of Clayton is for anyone who wants to experience small-town living close to a busy city center. Plus, only a 40-minute drive from the Raleigh-Durham International Airport (RDU) means simple and painless traveling to your next vacation and weekend getaway. Not to mention, Clayton is within an hour's drive to Chapel Hill and Durham, North Carolina which are other big cities in the area. Since Raleigh is the capital of the state, expect to find plenty of dining and entertainment options at your disposal. With a cool downtown district, newly renovated buildings, museums, and cultural festivals, being this close to Raleigh is what makes Clayton the go-to area.
The beautiful weather.
The weather in Clayton is just one of the many reasons to move to the area. North Carolina in general is known to have a humid subtropical climate which means very hot and humid summers alongside wet and cold winters. Since Clayton experiences all four seasons and relatively mild winters, spring tends to come early. The hot season which lasts from May to September has an average daily temperature of around 82 degrees Fahrenheit. Meanwhile, the cold season in Clayton is from November to February and has an average daily high temperature of 52 degrees and a low of 32 degrees Fahrenheit. 
While it does rain throughout the year, mostly in September, the city of Clayton sees little to no snow. For those that are moving to the area from northern states who are sick of the snow and ice then Clayton may be just the place for you. The most snow that Clayton may see is an average of two inches a year with the most chance for snowfall being in between the months of December and March. So enjoy the warm days, cool nights, and celebrate in the fact that you can comfortably wear a T-shirt starting mid-March.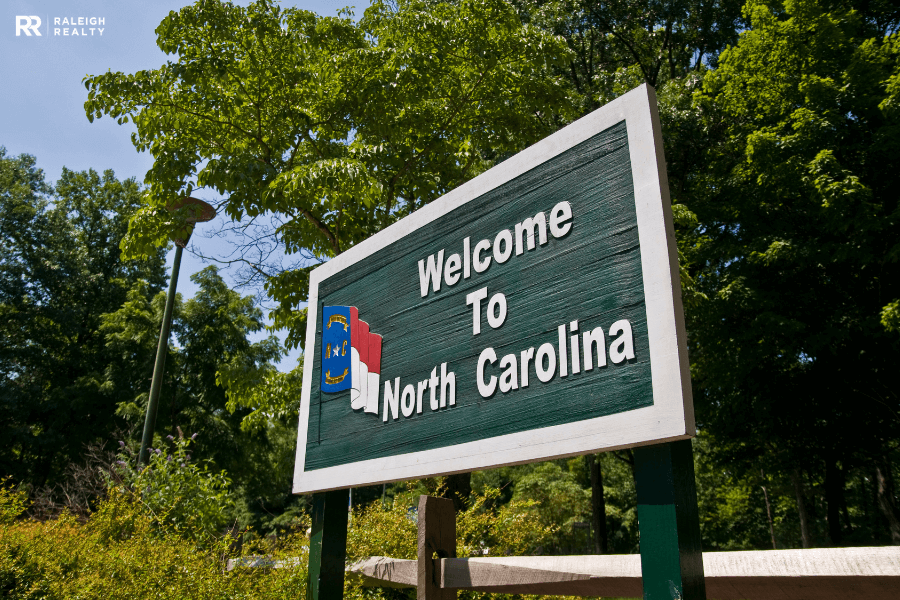 The beach and the mountains are easy to get to.
Whether you love soaking up the sun at the beach or hiking in the mountains, living in Clayton means that you will get the best of both worlds. Only a two-hour drive to Wilmington, NC, and a three-and-a-half-hour drive to The Outer Banks, Clayton is only a quick trip away to enjoy the surf and sand with ease. If you decide to take a weekend trip to The Outer Banks (OBX)  to enjoy the pristine and uncrowded beaches, check out the fabulous bars, restaurants, and many historical lighthouses. Visit the tranquil beach community of Nags Head and fish off of the infamous Jennette's Pier, or drive up to the small town of Corolla for the chance to see the wild horses. While visiting, if you decide to buy a beach house in OBX  then our team at Uphomes.com has you covered.
Only a four-hour drive to Asheville, NC from Clayton, traveling to the Great Smokey Mountains and the Blue Ridge Mountains could not be easier. Visit one of the many waterfalls such as Looking Glass Falls or Sliding Rock in Pisgah National Forest, or discover your new favorite hiking trail in the Blue Ridge Parkway. Experience vibrant mountain culture, hip restaurants, and trendy bars all within a day's trip or romantic getaway. Before heading to the mountains from Clayton, make sure to check the weather. If you are wanting to admire the breathtaking colors and showstopping fall foliage, plan a trip in the months of September, October, or November. 
Clayton is well educated.
For families with school-aged children or for students seeking higher education opportunities, living in Clayton will mean only the best in education and learning. Known for its above-average public schools in Johnston County and access to some of the best top-rated colleges and universities in the state of North Carolina, you will be happy to know that education is a top priority. Before buying a home, it might be a good idea to research the schools in the area and decide which neighborhood is assigned to the school that will make the most sense for you and your family. Operating on a traditional calendar and in the Johnston County School District, Riverwood Elementary School, Johnston Charter Academy, and Cleveland High School are some of the top-rated and most sought-after public schools in the area. Meanwhile, Southside Christian School and Cooper Academy are just some of the many top private schools in Clayton.
For students attending college or university, being able to obtain in-state status to a North Carolina institution is a perk of living in Clayton. Close to Raleigh, attend North Carolina State University, Meredith College, or William Peace University and have the choice to commute to class. The University of North Carolina at Chapel Hill, Duke University, Appalachian State University, Western Carolina University, the University of North Carolina at Charlotte, The University of North Carolina at Greensboro, East Carolina University, and The University of North Carolina Wilmington are all within a five-hour drive.
The real estate.
Ranked as #29 out of 184 of the Most Diverse Suburbs in North Carolina, and  #69 out of 184 of the Best Suburbs to Live in North Carolina, the city of Clayton is constantly bringing in new residents to the area. Due to the affordability of homes and the selection of real estate that Clayton offers, many families are deciding to put down roots in this suburban community. With more residents deciding to own their own homes over renting, there are a variety of subdivisions and new developments to choose from. As more and more people are deciding to move to Clayton due to its convenient location near Wake County, developers and builders are setting their sights on the area for new construction. Providing residents with larger homes and private lots, expect to find gorgeous new construction with tons of room. While home prices may be on the rise due to Clayton's increase in popularity, home value is still a top priority.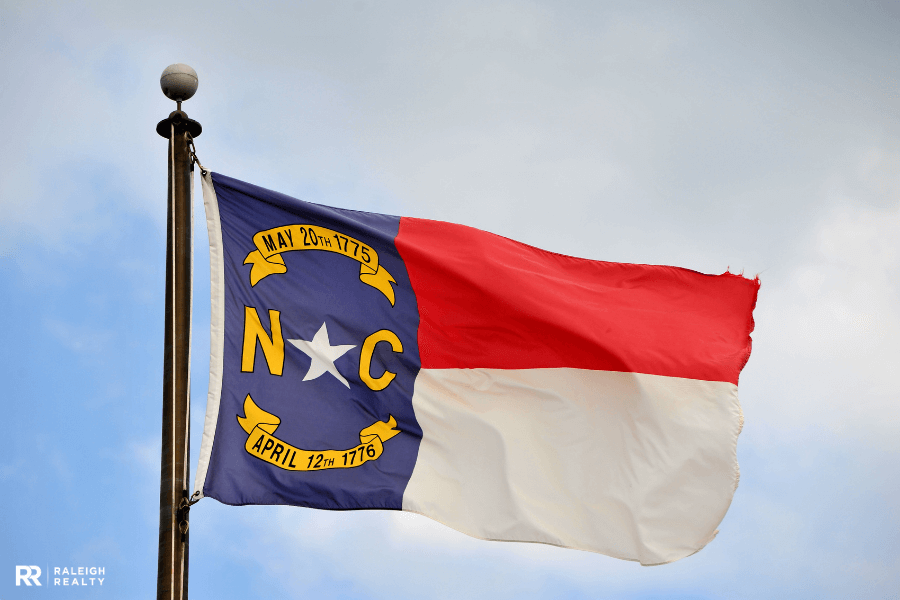 The job market is growing.
Clayton prides itself on being a leader in business, economic development, and education. With a booming central business district, the business community in Clayton is diverse and evolving to best suit its residents. Both large and small companies are headed to Clayton and bringing in jobs to the area. Thanks to low operating costs and a well-educated workforce, construction equipment companies such as Caterpillar, and pharmaceutical company Novo Nordisk are operating in the area. Biotechnology company Grifols has also moved to Clayton which has brought in thousands of job opportunities. If you are looking for a job when moving to Clayton, there will be no shortage of them.
Located only minutes away from Research Triangle Park, Clayton has access to hundreds of companies and leaders in science, innovation, and technology. Home to over 300 companies and employing thousands of workers, Research Triangle Park spans over 7,000 acres and is the largest planned research center in the United States. Companies such as Cisco Systems, IBM, Microsoft, NVIDIA, Epic Games, SAS Institute, Biogen, and Red Hat all call Research Triangle Park home. Technology giant Apple just revealed a $1 Billion dollar investment to build a campus in RTP. Projected to generate more than $1.5 Billion dollars to the state annually, the economic impact from this project will be monumental for North Carolina. This new Apple hub will create more than 3,000 jobs in artificial intelligence, machine learning, software engineering, and other top-of-the-line fields.
The craft brewing scene.
If you love all things beer then you will be happy to know that the craft beer scene is popular in Clayton, North Carolina. From Pale Ales to IPA's, Downtown Clayton is bringing the neighborhood together through great beer and food. Specializing in American-style beer, Deep River Brewing Company is Johnston County's first legal brewery and has been making beer in Clayton since 2013. Located on main street downtown and blending unique ingredients, Deep River is part of the Johnston County Beer, Wine, and Shine Trail. With unique names and seasonal favorites, try the Mango Tango Fox Trot IPA, 4042 Chocolate Stout, or the Pumpkin Pie Porter. Just down the street and off of US 70 sits Double Barley Brewing. This full taproom and beer garden is crafting award-winning beers using the best barley, hops, and yeast that they can find. Try the Field of Dreams Peaches and Cream Wheat Ale or the Sexy Rexy Red Rye.
Try the food.
Mixing classic southern cuisine from barbeque to fried chicken with American and international favorites, Clayton is serving up all of the most iconic foods found in North Carolina. For all of your southern comfort food needs, try Mannings Restaurant which recently opened up on Main Street in Downtown Clayton. Mixing American dining with southern flair and hospitality, this relaxed dining experience is the perfect place to bring the family. Enjoy fresh-caught seafood, gumbo, burgers, and end the meal with homemade cheesecake or a piece of apple tart. For all of your steak and beer needs, check out The Clayton Steakhouse. Serving lunch and dinner, feast on the best ribeye that money can buy. Or if you are craving tacos and are in the mood for some guacamole, head on over to Festejos Mexican Restaurant Bar and Grill. With a diverse menu and fantastic margaritas at a reasonable price, Festejos was able to quickly become a local favorite. 
There are many things to do.
There is never a dull moment in Clayton, North Carolina. Taking pride in its active lifestyle and community, there is an abundance of outdoor activities and parks to enjoy. Walk or bike along the Clayton Riverwalk along the Neuse River which is a four-mile greenway and trail, or head to the East Clayton Community Park which houses soccer and baseball fields, a picnic pavilion, walking trails, and is host to recreational rugby. Hosting multiple festivals and community events throughout the year, check out the Clayton Town Square Concert Series from May through September and enjoy free music once a month. In the fall near Halloween, the Clayton Fear Farm is fun for everyone. This haunted farm has eight different scary attractions from a hayride to a haunted maze.
Moving to Clayton, NC - The Bottom Line
Founded in 1869, the town of Clayton has turned into a thriving and growing community that is quickly becoming the most popular city in Johnston County, North Carolina. Considered an amazing place to retire and a beautiful place to live, Clayton offers its residents great potential to grow in a perfect location. If this guide has helped convince you to move to Clayton, North Carolina make sure to contact our realty specialists today to help find your dream home!
Search Homes for Sale Below
Homes for Sale in Zebulon
Search Our Moving To and Living in Guides For Each Area Below
Moving to Wake Forest
Search Our Best Neighborhoods Guides For Each Area Below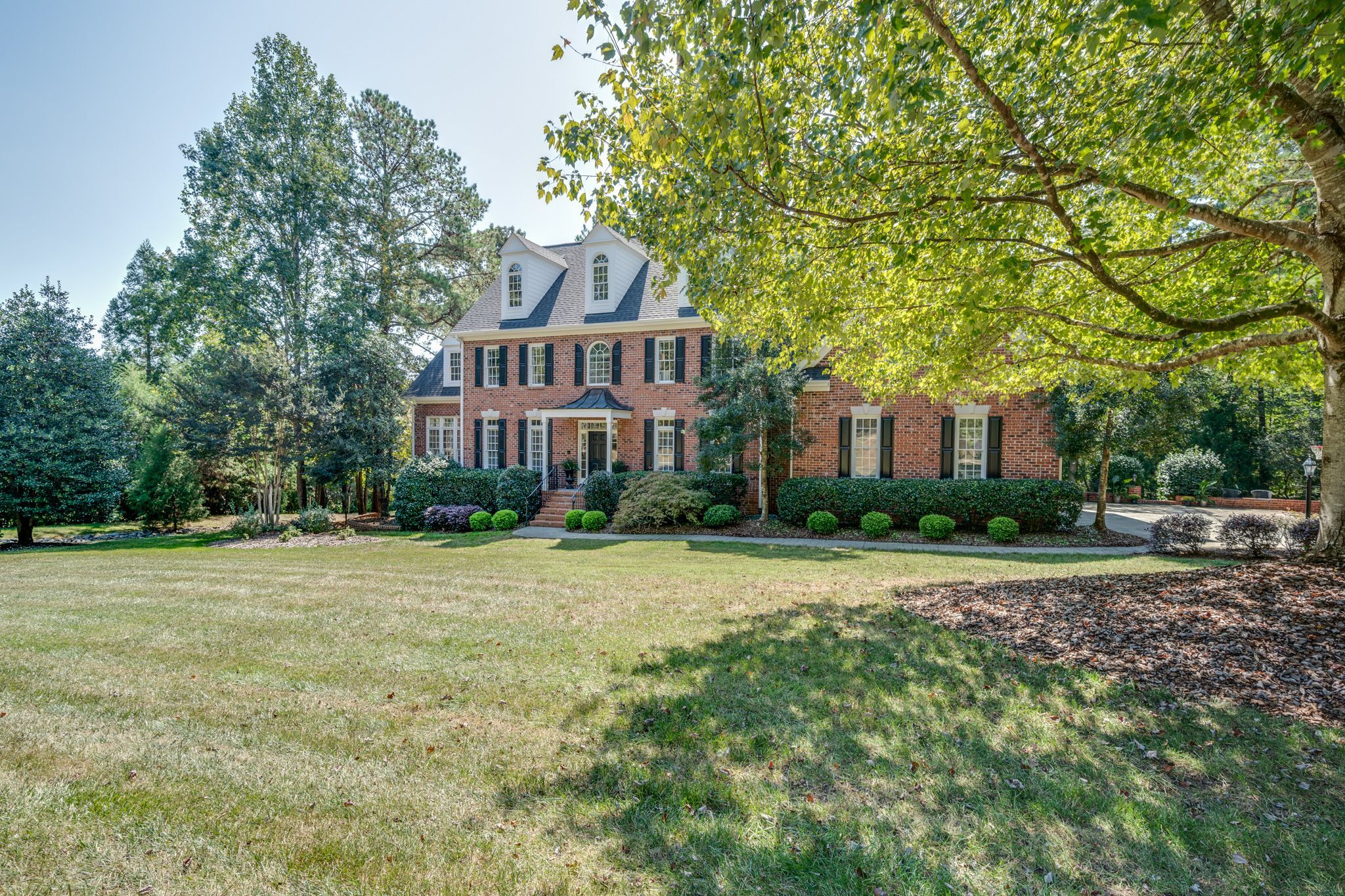 Find your new home
Search real estate and homes for sale