7 Things to Know BEFORE Moving to Fayetteville, NC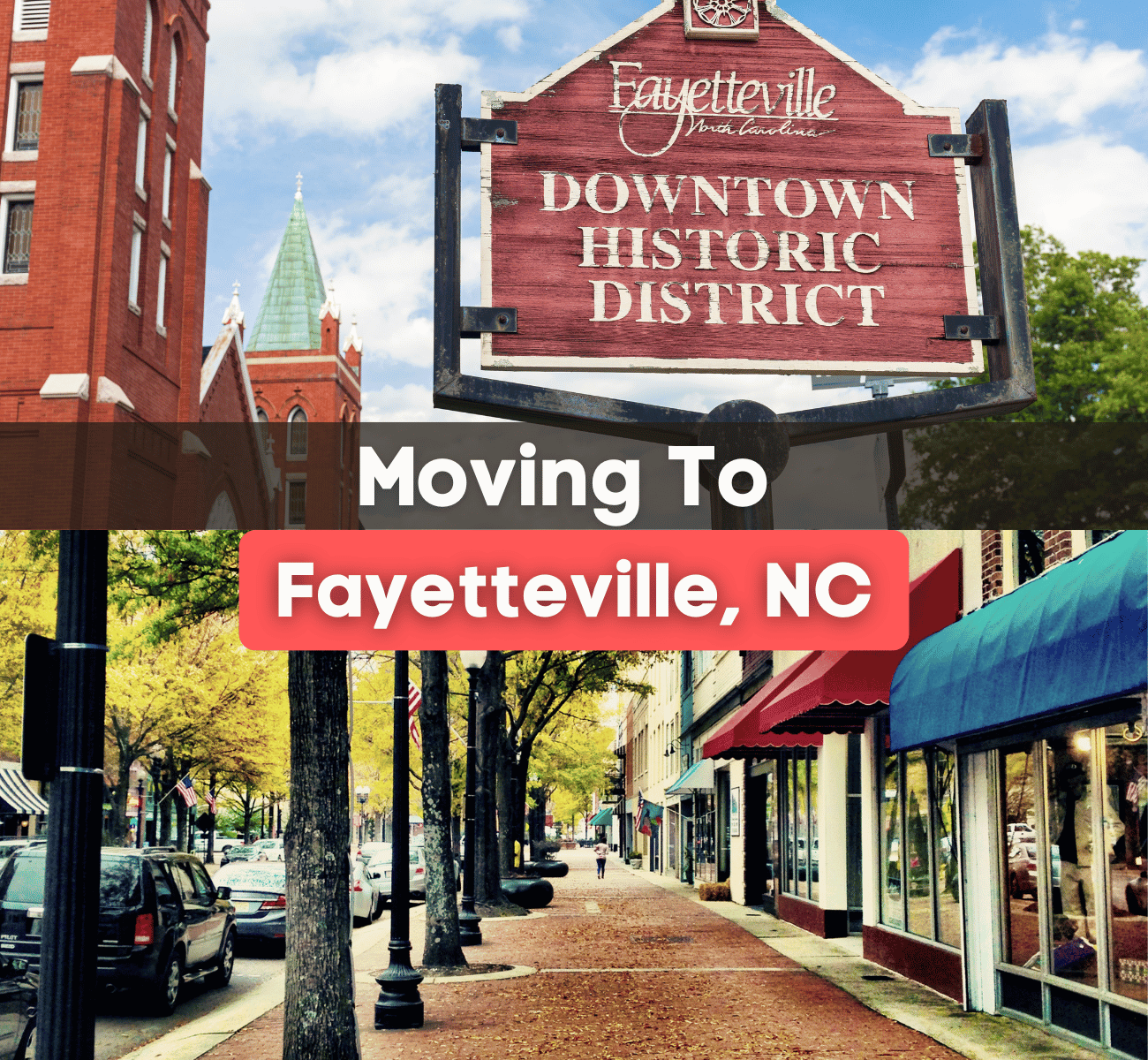 Living in Fayetteville, NC
Are you considering moving to Fayetteville, NC? Continue reading to learn more about the city before deciding to live in Fayetteville!
Fayetteville, NC, is a large and thriving community in the Sandhills region of southeastern North Carolina. The city is the seat of Cumberland County and has easy access to large cities like Raleigh and Charlotte. For commuting and traveling, Fayetteville is conveniently located adjacent to Interstate Highway 95, a central north-south corridor that links the city to Washington DC, Baltimore, and New York to the North and Charleston, Orlando, and Miami to the south.
By 2025, they will also have the Fayetteville Outer Loop that will connect parts of the region that have been unseen. With the Interstate, Fayetteville is also connected to the beaches and mountains. Most importantly, Fayetteville encompasses aspects of the Fort Bragg Military Base and is adjacent to Pope Army Airfield.
Downtown Fayetteville is a hot spot among residents and visitors. Over the last 20 years, the city has worked tremendously hard to continue developments and changes to the city. The downtown area has an abundance of shops, dining options, entertainment, arts & culture, and more! You can even visit the Airborne and Special Operations Museum, which honors the City's unique connection to the service members. The area's growth is often accredited to the $40 million baseball stadium home to the Fayetteville Woodpeckers, an Astros affiliate. You will also find 59 one- and two-bedroom luxury apartments downtown.
It's safe to say that Fayetteville has something for everyone to enjoy. The opportunities for growth and expansion are endless and will only continue to rise with popularity. So, if you're considering moving to Fayetteville, NC, stick around to learn about the history, education, housing affordability, and more!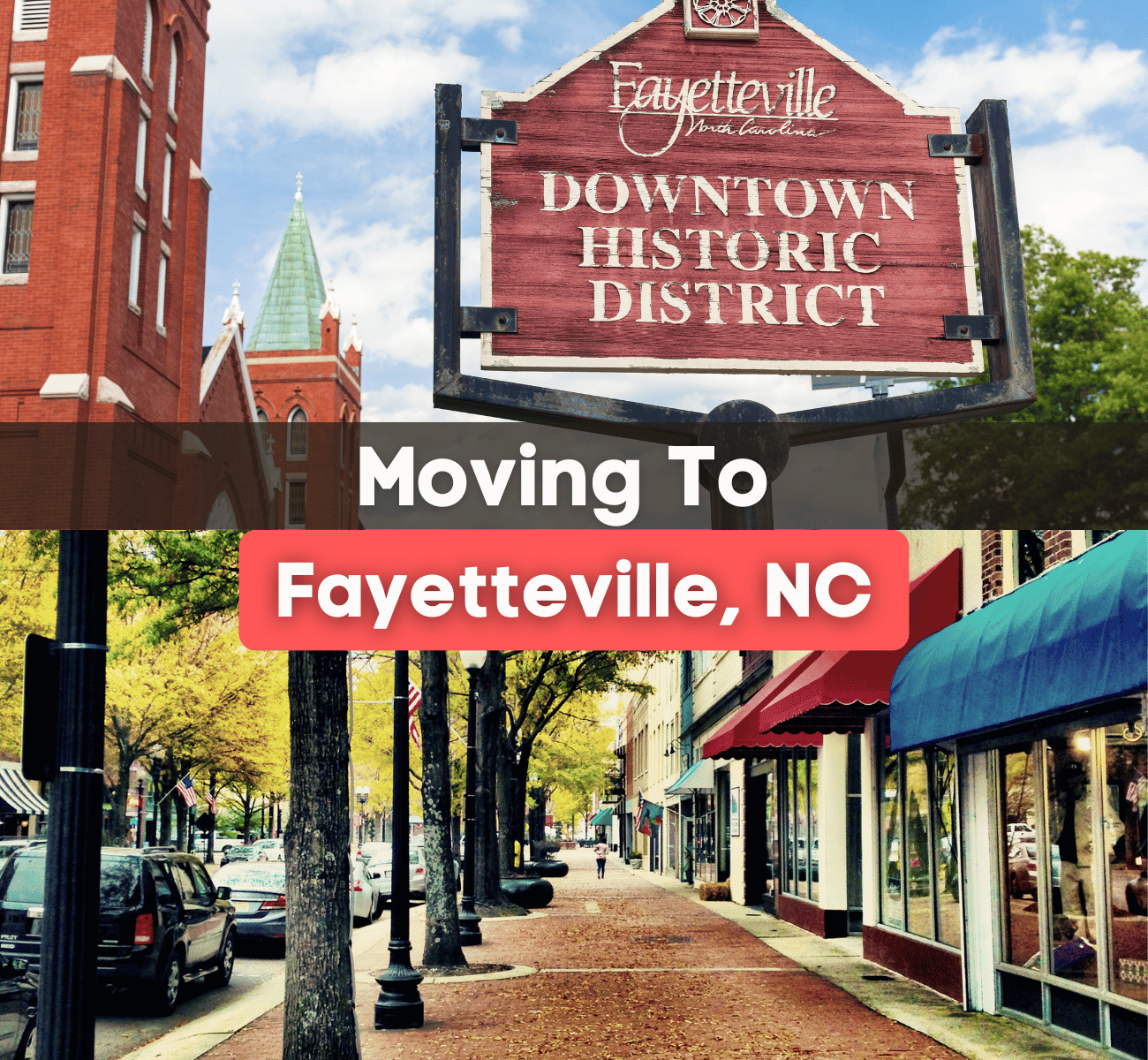 History Of Fayetteville, NC
Fayetteville was formed in 1739 when Scottish immigrants arrived via the Cape Fear River. Several years later, in 1762, the colonial assembly chartered the town of Campbellton, which soon united with the neighboring village of Cross Creek in 1778. From there, the town became known as Upper and Lower Campbellton. It was in 1783 that the city of Fayetteville became known as Fayetteville. The city was named after Marquis de Lafayette, who at the time was a French nobleman who served as a Major General in the Continental Army during the Revolutionary War.
Of all the U.S. cities named after Marquis de Lafayette, Fayetteville was the first and is said to be the only city he visited.
Before North Carolina had an official State capital, the North Carolina Legislature would meet in Fayetteville. A significant part of Fayetteville's history occurs at one meeting. During one of their meetings in 1789, the legislature ratified the U.S. Constitution and chartered the University of North Carolina, America's oldest state University.
Due to Fayetteville's location as an inland port and the hub of the early "plank roads," Fayetteville grew as a center of government and commerce.
Today, Fayetteville is still known for its history and military presence. Driving through the city, you will see estimates of its proud past and structures that have been preserved to reflect this history in the nine designated historic districts.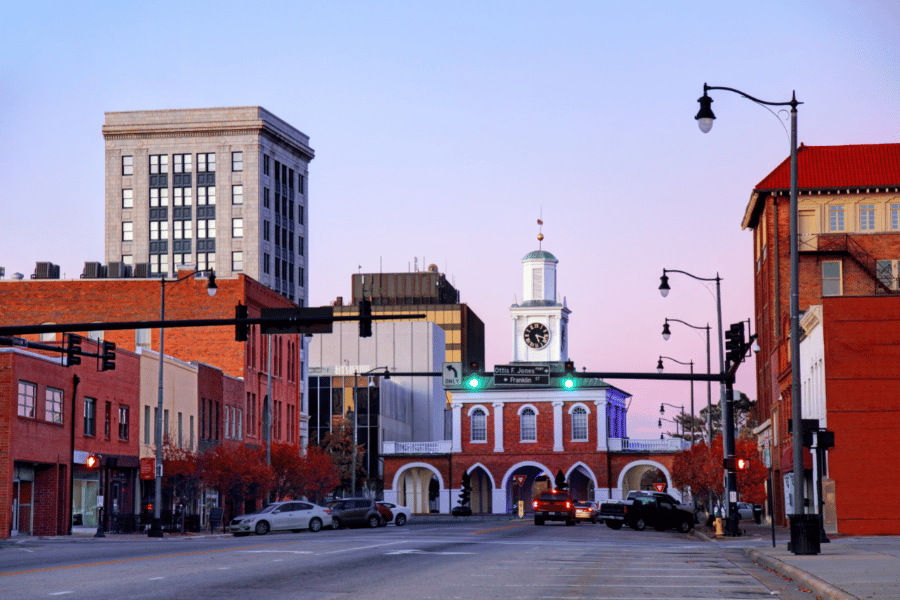 Here are seven things to know about Fayetteville, NC!
The Community
In 2012, Fayetteville celebrated the 250th anniversary of its founding. The city is known as a community of "history, heroes, and a hometown feeling." and has been recognized three times as an "All-American City." With continuous growth and new developments, Fayetteville continues to expand and be recognized for its efforts to make residents and newcomers feel welcome and included.
Fayetteville, NC, has a current population of around 352,000, which is a 0.86 increase from 2021, and is said to be the 6th largest city in North Carolina based on population. The population in Fayetteville increased by 0.27 year-over-year and by 4.0% since 2010. While it is the 6th most populous city in the state, it is also the largest metropolitan area in Southeastern North Carolina. The metro region includes Fort Bragg, Hope Mills, Spring Lake, Rockfish, and Stedman.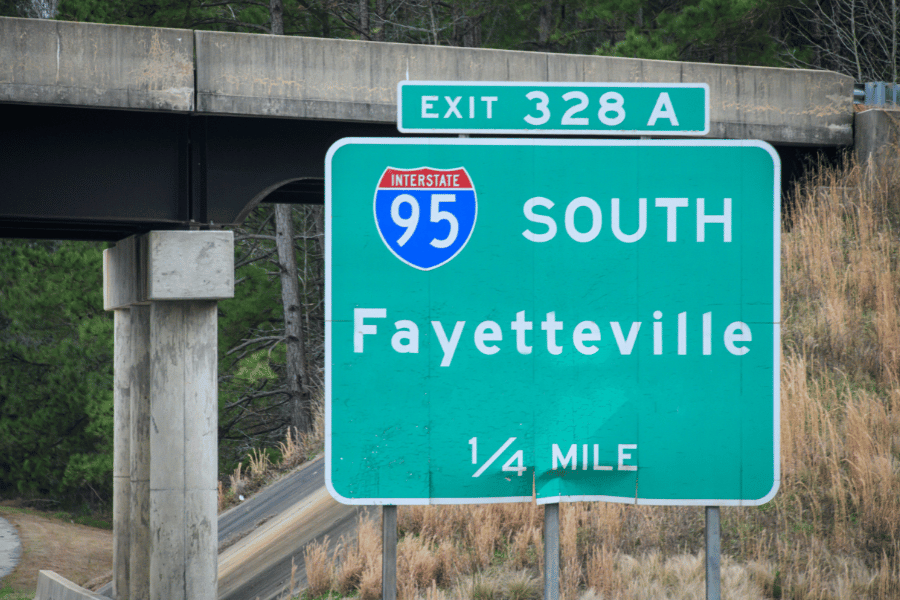 When most people think of Fayetteville, they think of Fort Bragg. Fort Bragg is one of the largest military installations in the world and is located directly adjacent to Fayetteville. The base is home to the Army's XVIII Airborne Corps, the 82nd Airborne Division, the U.S. Army Special Operations Command, and the 3rd Special Forces Group. To top it off, Fort Bragg is also the headquarters for the Army's combat-ready conventional forces.
The Fayetteville community has various things to do that are enjoyable to residents and bring in new people from all over. Some include local organizations, museums, arts, entertainment and recreation, shopping, dining, festivals, and sports. One of the most popular events in Fayetteville is the annual Dogwood Festival. The festival is a non-profit, community-focused organization committed to providing various family-centered activities in historic downtown Fayetteville. The mission of the Dogwood festival is "to encourage unity through the celebration of our diversity while educating the public on our rich history and fostering civic pride."
There is an abundance of things to do in Fayetteville, a welcoming community with an ever-growing population and rich history.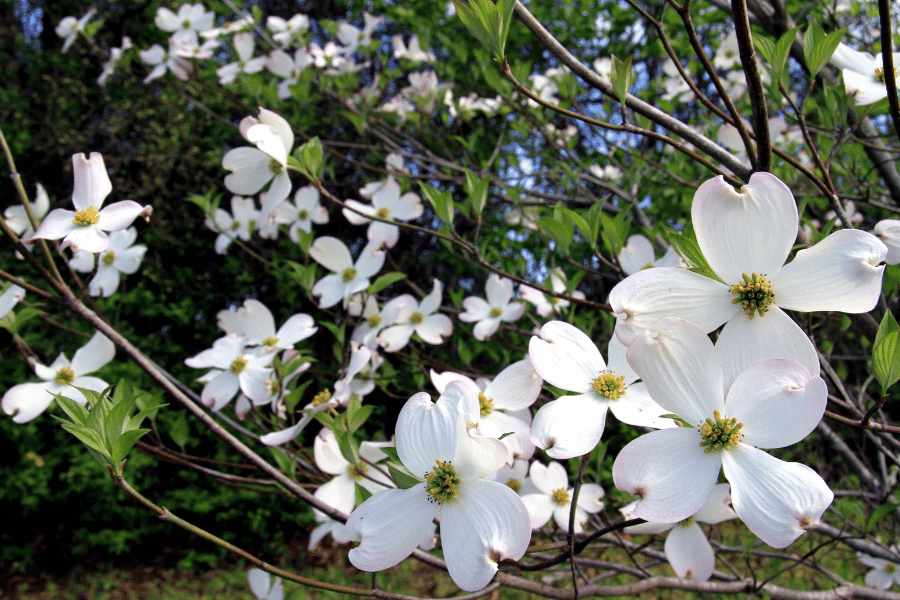 Housing
According to Payscale, housing expenses in Fayetteville are 29% lower than the national average, and utility expenses are 4% lower.
At the beginning of 2022, Fayetteville was recognized as having one of the country's five hottest real estate markets. This could be due to the continuous growth of the city and its proximity to the Fort Bragg military base. The median list price of homes in Fayetteville is around $189,000, and the average sales price is approximately $180,9000. According to recent valuations, home prices have increased by 20.5% over the past year.
The most expensive neighborhood in Fayetteville is Kings Grant Club, with a median list price of $307,500. The area is located on 18 holes of golf at King's Grant Golf & Country Club. The community is perfect for raising a family with its spacious lots and convenient location. As a resident, you are close to grocery stores, shopping, entertainment, dining, and recreation.
The most affordable neighborhood in Fayetteville is said to be Downtown Fayetteville. The median listing price of homes is $142,500.
Fayetteville, NC, is also home to the Fayetteville Metropolitan Housing Authority, which is dedicated to providing safe, decent, and affordable housing opportunities. They work in the city of Fayetteville to provide housing for city residents through public housing, HCV/Section 8, and the HOPE VI program. The HOPE VI program promotes independent living and assists the elderly in avoiding moving into nursing home facilities.
The mission: "to promote self-sufficiency, personal growth, and neighborhood revitalization by maxing our resources and maintaining the fiscal integrity of this agency. FMHA believes housing is a fundamental right and the substance for a successful life. We are committed to serving the Fayetteville community in a manner that demonstrates professionalism, care, and consideration."
Education
Fayetteville, NC, is home to three local colleges and Universities; Fayetteville State University, Methodist University, and Fayetteville Technical Community College (FCTT). Over 90% of the residents in Fayetteville have a high school diploma or higher, and roughly 24% hold a bachelor's or advanced degree.
Fayetteville State University is a historically black university (HBCU) part of the University of North Carolina System. The University is the second oldest state-assisted institution in North Carolina and was founded in 1867 to provide education for black children. The school today is diverse and has over 6,500 students and 800 facility members that offer over 60 degrees, both baccalaureate and master's levels.
Methodist University is a private university in Fayetteville that the North Carolina Conference of the United Methodist Church established. The University offers six graduate degrees and has bachelor's degrees in over 80 fields of study.
Fayetteville Technical Community College (FCTT) is part of the North Carolina Community College System. At FCTT, they have more than 280 associate degrees, diplomas, and certificates in science, applied science, the arts, and general education.
Fayetteville, NC, has 436 schools, ranging from preschools, elementary, middle, high, public distinct schools, public charter schools, and private schools. The Cumberland County School district alone has 88 schools, with 16% of them being above average.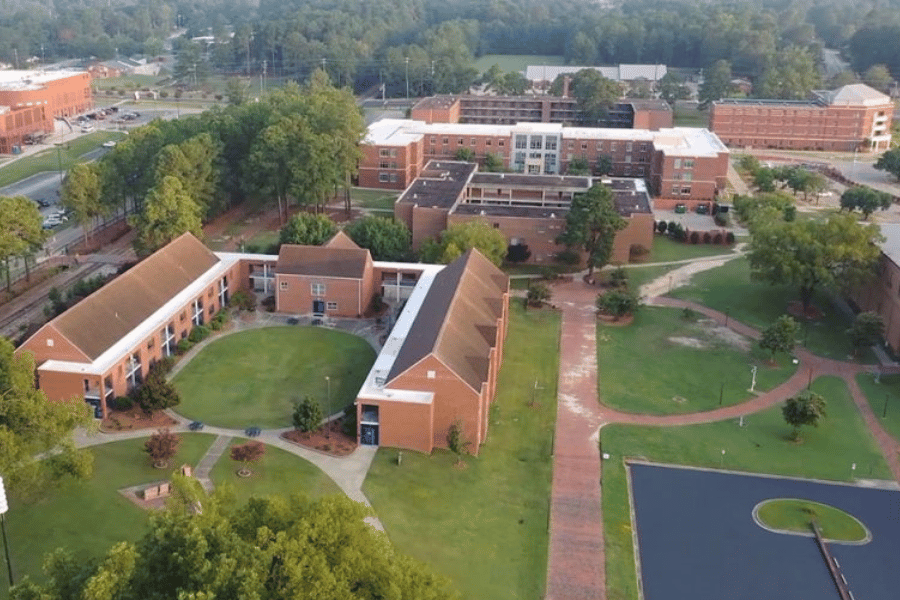 Job Market
The job market in Fayetteville is home to many large businesses and opportunities for growth. The largest employers in Fayetteville and the surrounding area include the Department of Defense/Fort Bragg, Cape Fear Valey Health System, Cumberland County Public School System, Walmart, and the Goodyear Tire and Rubber Company.
The fastest-growing job sectors in Fayetteville include leisure and hospitality, construction, manufacturing, and professional and business services.
The average salary in Fayetteville is $45,510.
Safety
According to reports dating back to 2020, the crime rate in Fayetteville, NC, is higher than the national average. Cumberland County's crime rate is more than 150% higher than the statewide rate. Take a look at these statistics -
| | | | |
| --- | --- | --- | --- |
| | Violent | Property | Total |
| Number of Crimes | 2,076 | 7,216 | 9,292 |
| Crime rate (per 1,000 residents) | 9.96 | 34.61 | 44.57 |
| | | | | |
| --- | --- | --- | --- | --- |
| | Murder | Sexual Assault | Robbery | Assault |
| Report total | 30 | 88 | 262 | 1,696 |
| Rate per 1,000 | 0.14 | 0.42 | 1.26 | 8.13 |
Although some crime occurs in Fayetteville, officials and the community are doing everything possible to decrease the crime rate. The last annual crime report shows property crimes were down by 13.5% from 2020, and overall crime was down more than 10%.
Weather
Fayetteville has similar weather patterns to the rest of North Carolina. The summers are hot and humid, and the winters are short and cold. Year-round temperatures range from 35 degrees Fahrenheit to 91 degrees. You can also expect rain and cloudy weather all year.
The hottest month of the year is said to be July, with an average high of 90 degrees Fahrenheit, but the "hot" seasons last for about four months. The coldest month is January, with an average low of 36 degrees Fahrenheit.
Attractions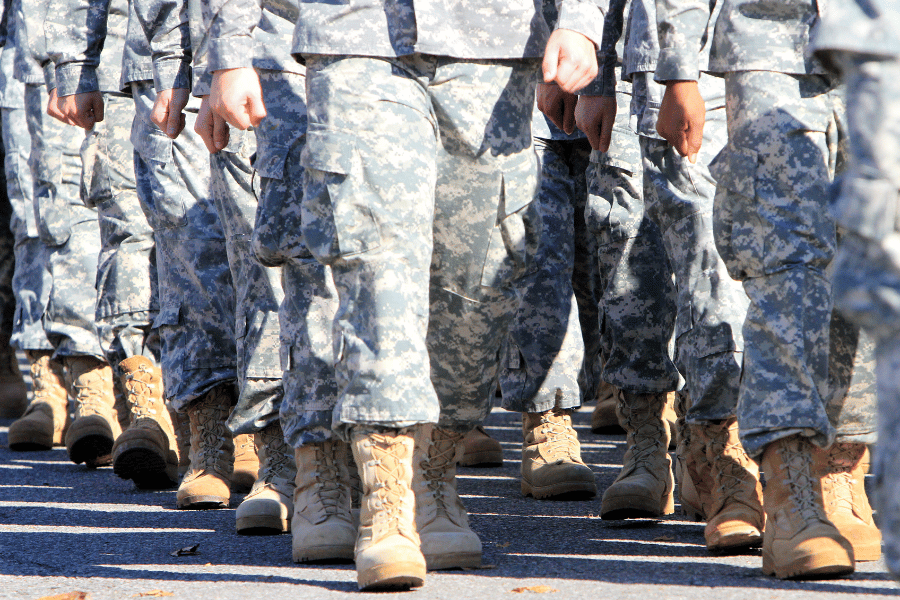 Cape Fear Botanical Gardens
The Cape Fear Botanical Garden is a non-profit that connects everyone with nature! The garden is situated on 80 acres of beautiful land between the Cape Fear River and Cross Creek. It's a great place for adults and children to enjoy the outdoors and has private venues!
Crown Complex
Crown Complex is a five-venue complex with over 105,000 square feet of multi-purpose and entertainment space! This includes a 10,000-seat coliseum, a renovated 4,500-seat vintage arena, a 2,400-seat intimate theater, a 60,000-square-foot expo center, and a 9,000-square-foot ballroom. At Crown Complex, you can catch multiple shows that visit Fayetteville, along with the Fayetteville Marksmen Hockey Team and the Cape Fear Heroes indoor football team.
North Carolina Veterans Park
North Carolina Veterans Park is the first State park dedicated to military veterans from all branches. The park includes a fused glass service ribbon wall, an interactive globe, a chandelier made from 33,500 "dog tags," a community lawn area, and a story garden where you can listen to the personal accounts of veterans' military experiences.
Moving to Fayetteville, NC - Final Thoughts
With Fayetteville's low cost of living, job market, affordable homes, affluent community, and continuous growth, the city is constantly bringing in new residents. It has plans for a very bright future.
Fayetteville, NC, is the perfect location for people who need low housing costs but want to be close to major cities. The city is approximately 65 miles from Raleigh and about 200 miles from Charlotte. Interstate Highway 95 makes the commute to other cities and states easy, safe, and convenient.
There are many reasons why people move to Fayetteville, whether it be jobs, history, weather, or affordable housing. When it comes to relocating, there are many pros. If you're considering the move and looking for real estate in the area, contact us or visit our website! If you have any questions, we would love to connect you with an agent that can help in every aspect of your search!
We hope you found our guide to Moving to Fayetteville applicable, and if you did, please share it with friends and family!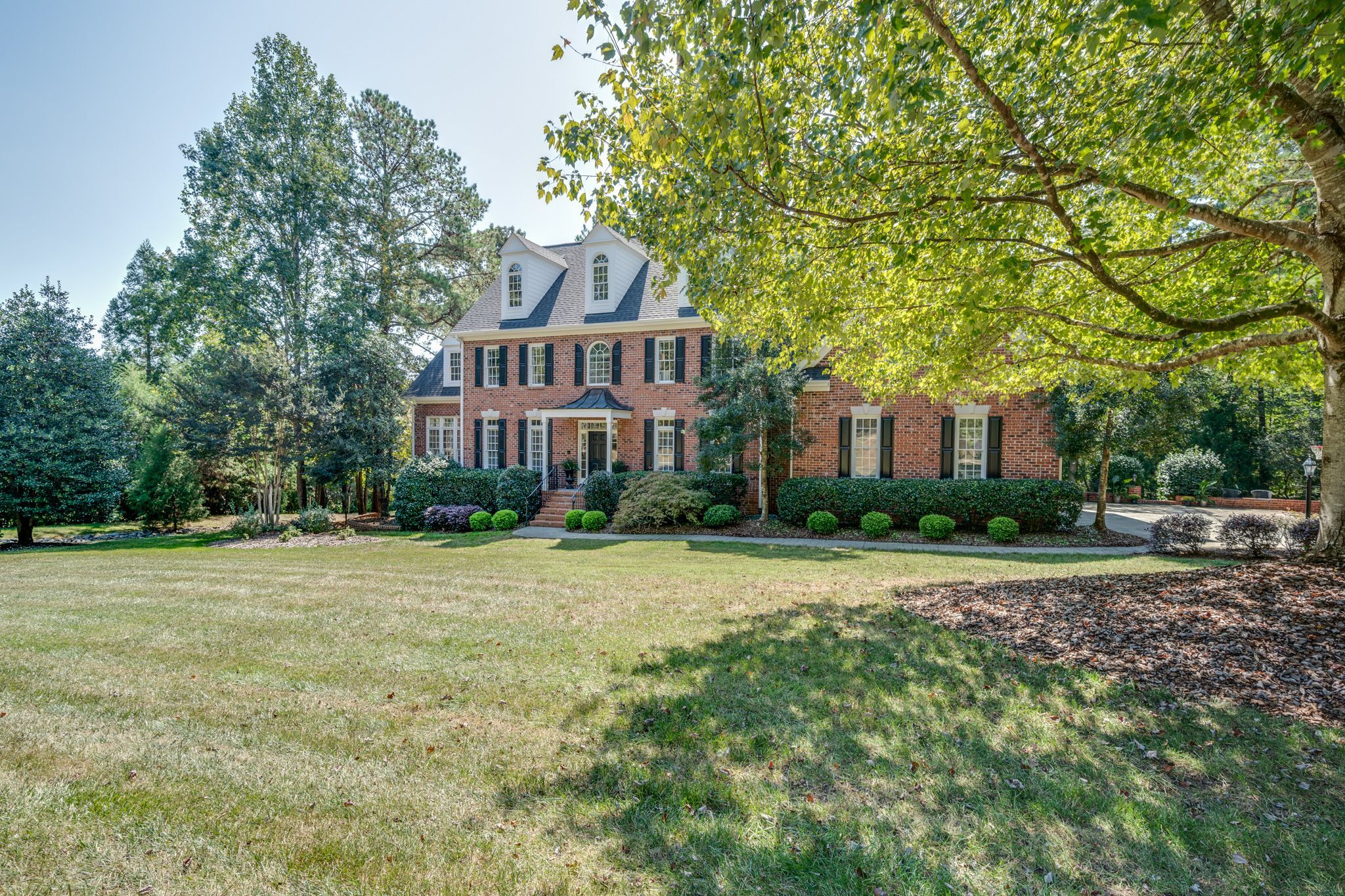 Find your new home
Search real estate and homes for sale