Living in Knightdale, NC: 11 Tips Before Moving to Knightdale!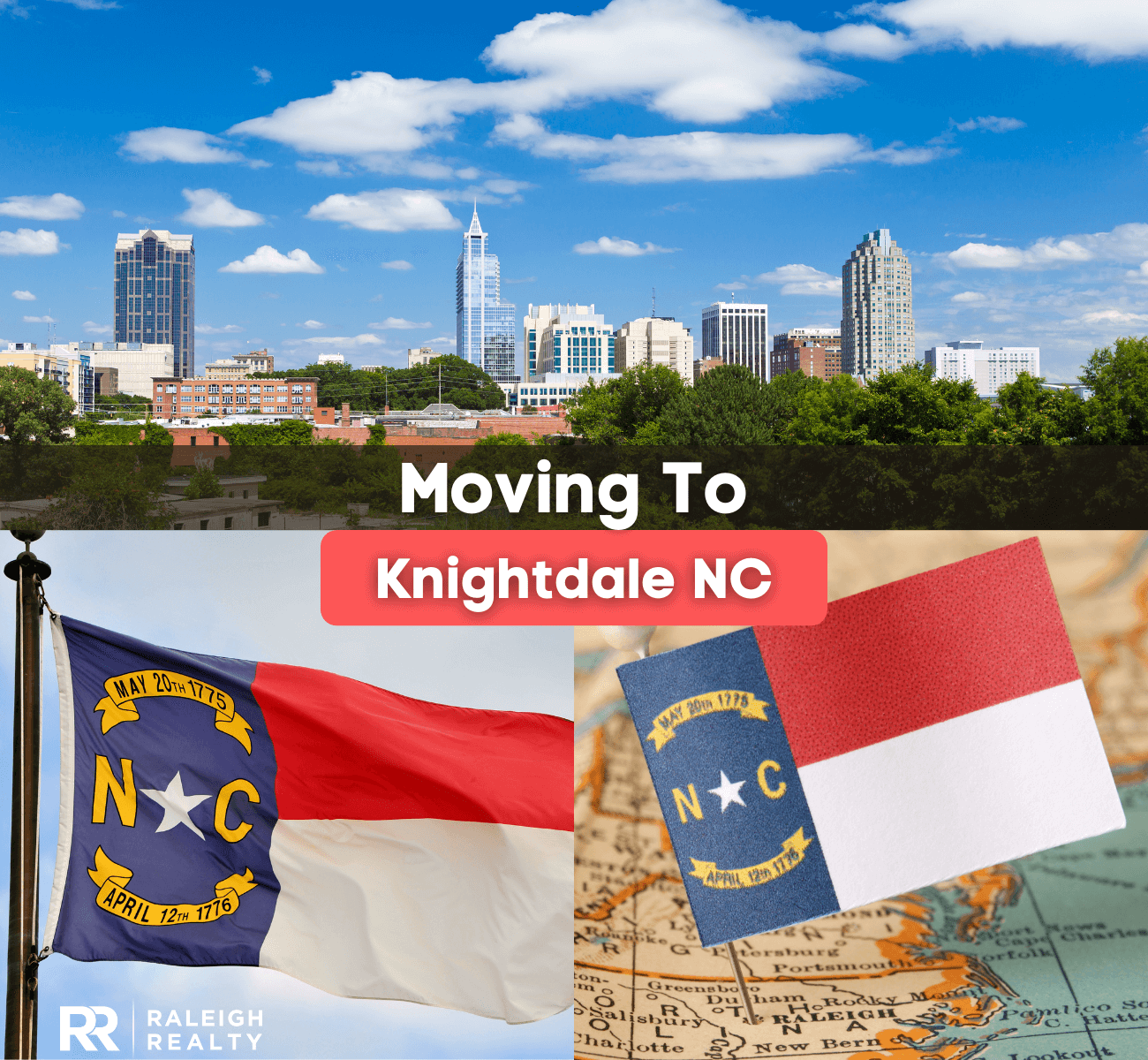 Living in Knightdale, NC
Moving to Knightdale NC? 11 Things to Know Before you do!
Take a trip about 8 minutes from downtown Raleigh and head east towards the crossroads of I-540 and U.S. 264. Situated there is the upbeat and energetic town of Knightdale. The benefits of living in Knightdale extend far beyond the affordability of the homes for sale and we are going to break down all the pros and cons in this article Knightdale has a long history dating back almost to the 1700s. However, while having historical roots, the town feels very modern. These are some of the reasons people are moving to Knightdale, North Carolina!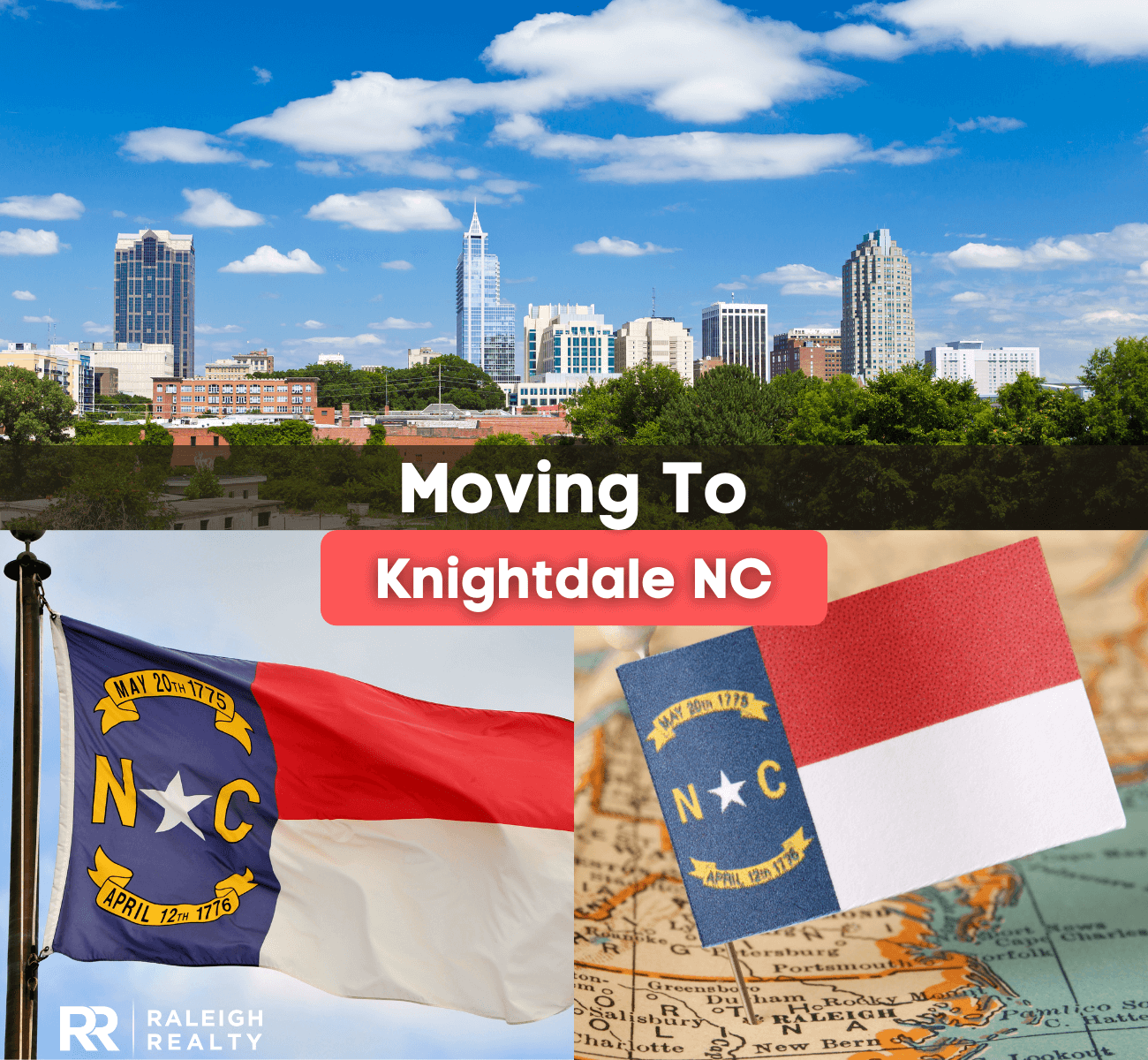 History of Knightdale
Unlike other towns in the region, Knightdale was incorporated later at around 1927. However, the discovery of the land occurred several centuries before that in the 1700s. Back then, the Lord's Proprietor of the Colony wanted to know what lied within the interior land that was just called Carolina. More people moved into the area in 1730 as the King of England began appropriating it for settlers. Settlers fought in both the American Revolution and later in the Civil War. After 1865, the land was put forward for the Norfolk and Southern Railroad company to build a railroad, which brought in more people and businesses in 1904. Unfortunately, a fire destroyed much of the downtown area in 1940 due to not having a municipal water system. Yet the townsfolk rebuilt the downtown business district as Knightdale continues to flourish today.
What Is It Like Living in Knightdale?
When coming up with words to describe Knightdale, think of youthful exuberance. Many young individuals, couples, and families have made this place their forever home due to its proximity to Raleigh without dealing with the frenetic qualities associated with big city life. Durham and Chapel Hill are also close, though Knightdale is further east than most Raleigh suburbs. Consider Knightdale as a suburban hotspot that is often forgotten about by other cities and travelers passing through, making it into a sweet, peaceful, and quiet town that is still booming with potential growth. While still catering to older generations, Knightdale definitely has the youthful population vibe connected to career-minded and intellectual-stimulated residents.
What are the Best Places to Live in Knightdale?
There are many places that are in high demand in Knightdale. Real estate can get tight, where there are literally zero vacancy rates as residents love the area so much that they will stay there for several years. Several of these areas include Route 64/Marks Creek Rd and Village Park Dr/McKnight Dr.
Route 64/Marks Creek Rd is in the highest demand. They literally have a 0.0% vacancy rating. Over half the homes are of newer construction, about 55%, that was built after the year 2000 and even more recent. Other houses were built between 1970 and 1999. So many of the houses have much of the newer technologies and efficiencies that younger individuals and families desire for increased convenience and comfort. In fact, the neighborhood just has that "shiny new" modern feeling there. Since demand is so tight for homes, real estate values are pushed higher due to the increased demand. Average median prices range about $223,000 as average rental prices are $1,582. Most people have a middle-income bracket with people working in executive, management, sales, and retail jobs.
Village Park Dr/McKnight Dr is another neighborhood experiencing tight real estate demand. Vacancy rates are at 1.9% in this neighborhood. Most of the homes here have been built between 1970 and 1999, with a few newer homes built after 2000. Most homeowners are upper-middle-income workers in management, professional, and executive roles. Home prices here are only slightly lower than those in the Route 64/Marks Creek Rd neighborhood. Median home prices range about $219,000 and average rental prices are about $1,400.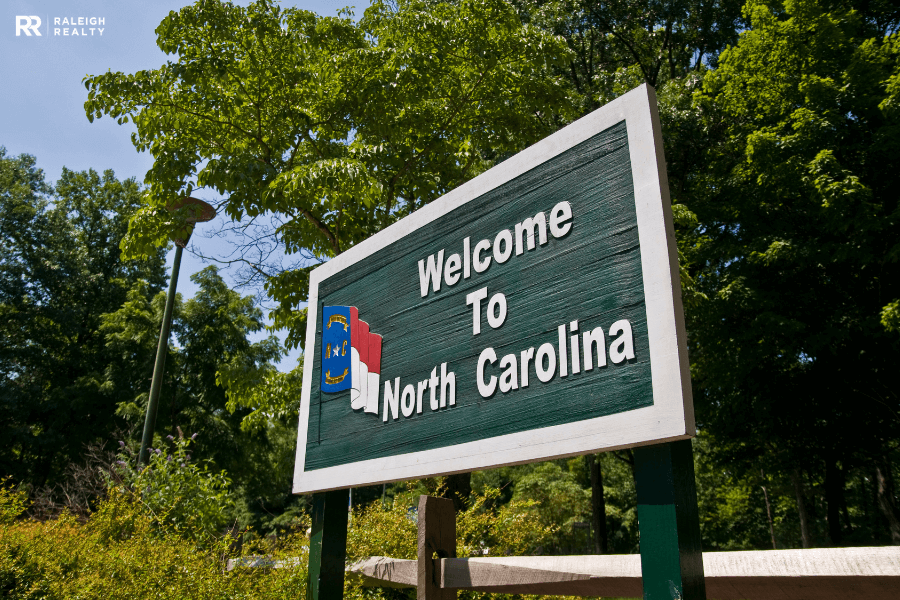 What to Know About Moving to Knightdale
Knightdale has still considered a small suburban town even though it is larger in population than neighboring towns such as Wendell. It has a population of about 16,000 people. There is constant residential and commercial construction taking place here. This sign could be a top indicator showing that the economy is thriving and building on itself economically.
It is also considered an affordable town when compared to other places with the 2nd lowest housing prices in Wake County. This affordability calls to younger generations who are looking for great neighborhoods to meet contemporaries and start families while enjoying those perks centered on their lifestyles. One of the reasons for this affordability may simply be that it is only 8 minutes from Raleigh, forcing the real estate market to be more competitive to bring in younger people who are more likely to flock to the large cities for housing and transportation.
Cost of Living in Knightdale
Overall, the cost of living in Knightdale, NC is 94, which is lower than the United States average yet higher than the state average of 90.6. Top expenses are utilities at 101.6 and groceries at 97.3, which is then followed closely by transportation at 96.7 and health at 93.2. The lowest cost of living is housing at only 88.7. Yet it is still higher than the state average of 81.
Speaking of housing, Knightdale's median housing costs average in at about $205,000. It is lower than the national U.S. average of about $231,000. However, it is higher than the state average of around $187,000.
Raising a Family in Knightdale
Since Knightdale welcomes a youthful culture in the region, it hosts a range of amenities for couples looking to start and raise a family. Knightdale is part of the Wake County Public Schools district as it offers traditional, magnet, year-round, and early college education programs. Elementary schools in the area include Knightdale Elementary, Hodge Road Elementary, Lockhart Elementary, and Forestville Road Elementary. Students can also attend East Wake Middle School and Knightdale Highschool of Collaborative Design. There are also several charter schools and private schools in the region.
There are several universities along the Research Triangle and other locations. College-bound students may attend North Carolina State University, North Carolina Central University, University of Carolina-Chapel Hill, Campbell University, William Peace University, Duke University, Meredith College, and St. Augustine University.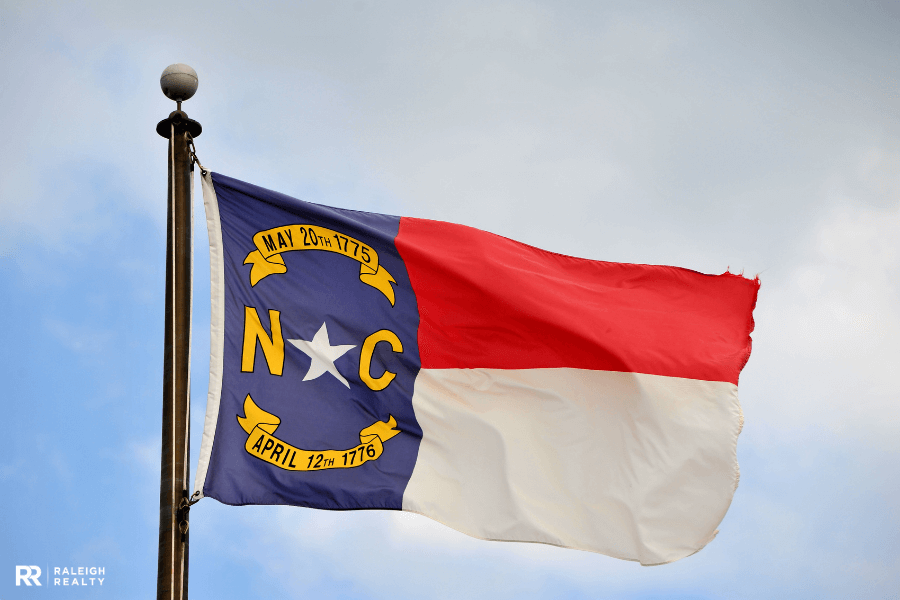 Weather in Knightdale
Like most of North Carolina, Knightdale experiences the usual amounts of rain and partly cloudy days. Summers are hot and muggy, while winters are cold but often short. The times to best enjoy the city is from May to mid-June before the summer heat rolls in, and in late August to mid-October right before the colder weather drives you indoors.
Economy and Job Market in Knightdale
Since Knightdale is in such close proximity to downtown Raleigh, it makes for an easy commute to work in the big city and then coming home to the quiet suburb. The town has an even mix of blue-collar and white-collar workers, as the income per capita is about $32,000 and the household income is roughly $70,000.
Restaurants in Knightdale
Looking for a place to eat? You will find everything to whet the appetite from mouthwatering ribs to diner-style settings. Knightdale has all the typical chain American restaurants such as Applebee's, Cici's Pizza, Buffalo Wild Wings, Qdoba, and Five Guys. Yet they also have unique local favorites such as Mike's Italian Kitchen, Ipho Sushi Kitchen & Bar, Hwy 55 Burgers Shakes and Fries, Prime Barbecue, Saltgrass Steakhouse, and Willie Mae's Country Kitchen -- among many others.
Things to Do in Knightdale
There is definitely a long list of things to do in Knightdale. Going outdoors is a must, as Knightdale has the Environmental Education Park that is certified by the National Wildlife Foundation as a Backyard Habitat. So you can take your kids on explorations through the woods or just get involved in a pickup football game at the park.
If you are looking for a night out with your adult friends, you can visit the Oak City Brewing Company for a pint while visiting the beer garden and touring the facility. Families with small children will love the Knightdale Station Park that has an amphitheater to hold outdoor events, an athletic field, and a playground with walking trails. For couples, consider taking a stroll along the Mingo Creek Park & Trail that connects to the Neuse River Trail.
Landmarks in or near Knightdale
Due to the fire which occurred in the downtown Knightdale area, there are not many historical landmarks within the town. However, you can find a few scattered landmarks around the region. The North Carolina State University Memorial Belltower in Raleigh was dedicated to honoring alumni who fought in WWI.
There is also the Reedy Creek Pedestrian Bridge located at the North Carolina Museum of Art that stretches along the greenway. This structure is more recently built, completed in 2005, as it extends the House Creek Greenway trail to Meredith College. It is considered the longest pedestrian bridge in the state. Make sure to visit it at night, as the bridge is beautifully illuminated with white lights.
Final Thoughts on Living in Knightdale
Moving to Knightdale is something many people are doing because of the affordability, economic opportunity, and great weather - making Knightdale a great place to live! If you're considering a move to the area check out our guides below and contact us with any questions so we may assist you!
Search Homes for Sale Below
Homes for Sale in Zebulon
Search Our Moving To and Living in Guides For Each Area Below
Moving to Wake Forest
Search Our Best Neighborhoods Guides For Each Area Below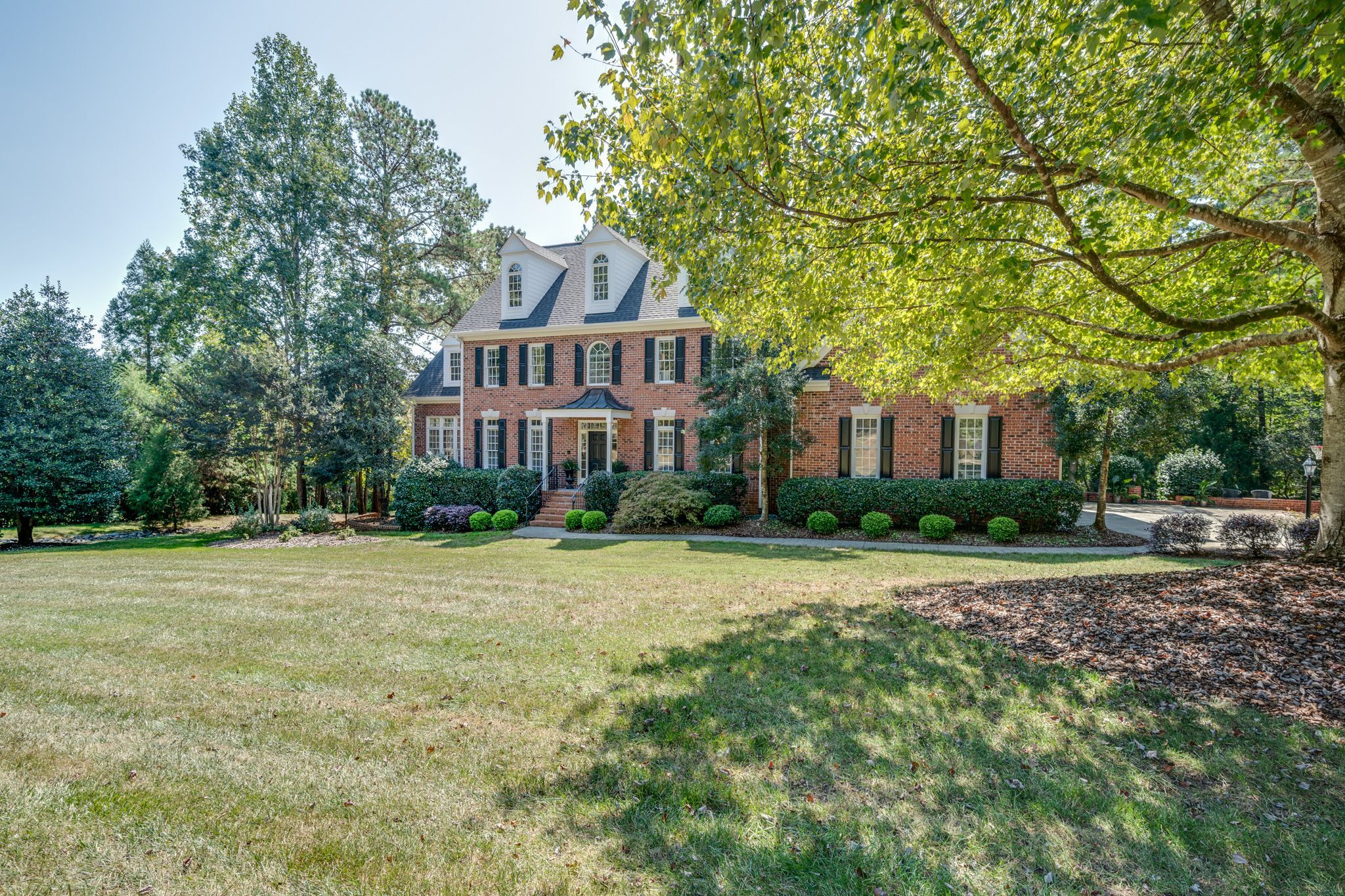 Find your new home
Search real estate and homes for sale