11 Things to Know BEFORE Moving to Wendell NC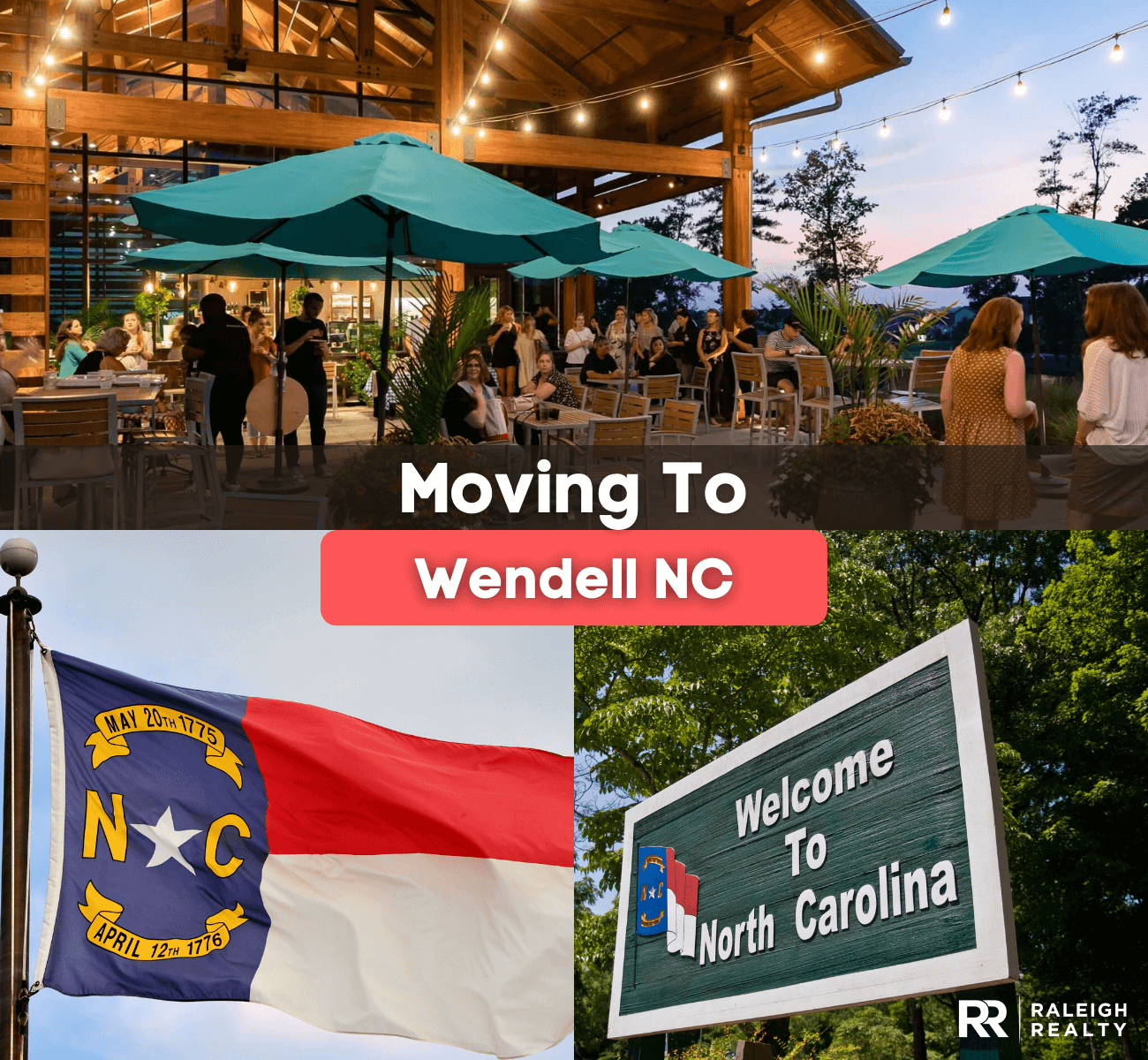 Living in Wendell, NC
Thinking about Moving to Wendell, North Carolina? Find out what it's like living here!
Wendell is an up-and-coming community consisting of private homes, local eateries, vintage buildings, and parks. The town itself gives off the vibe of having all the big city charm found in larger metropolises yet still retaining its small-town atmosphere. Raleigh and Durham, two hot spots for economic opportunity. Top that off with the Research Triangle Park that is anchored by the major research universities of Duke University, North Carolina State University, and the University of North Carolina at Chapel Hill and you're entering one of the fastest-growing areas in the United States. Nestled within the enclave of it all lies the town of Wendell.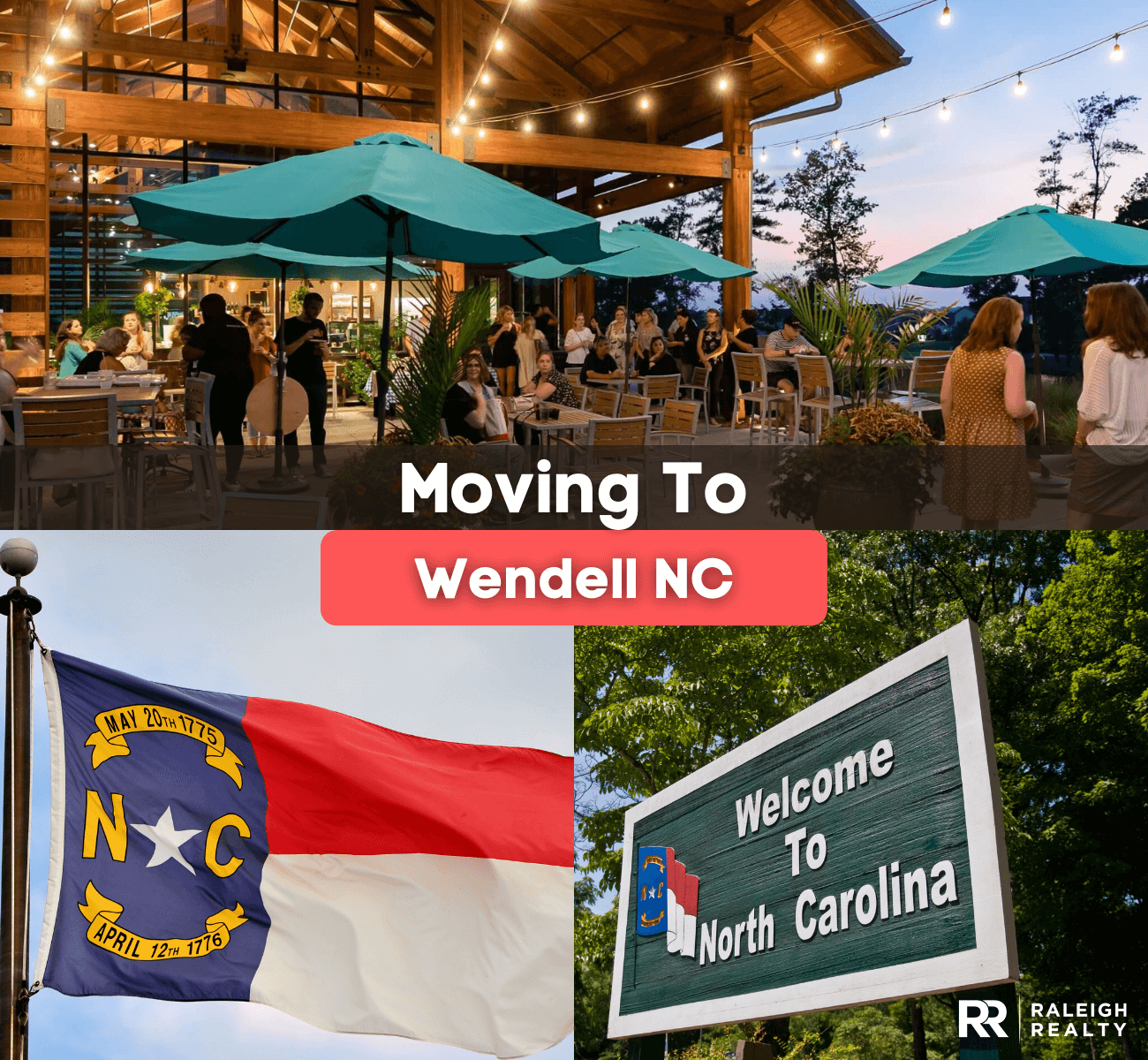 History of Wendell
The history was founded by tobacco farmers back in the 1850s. These farmers had left the nearby Granville County due to their fields being hit by crop wilt. Moving southeast, they came upon an area that had more fertile land for their crops. As more people moved to the area, they built a school on donated land called Rhodes School as the townspeople asked the schoolteacher, M. A. Griffin, what to name their town. He came up with the name Wendell after his favorite poet, Oliver Wendell Homes. The town became incorporated in 1903 as Main Street was laid out with a very wide plow. It is this reason why even today the Main Street is wider than all other streets in the city.
What Is It Like Living in Wendell?
Wendell is a small but growing community. It has more of a suburban feel while surrounded by the larger cities and towns of Raleigh, Clayton, and Knightdale. New homes are constantly being built on farmland to accommodate the growing population including the master-planned community of Wendell Falls as you see in the photo below. However, it still maintains a cozy and close-knit community. It's the perfect place to have or start a family due to its calm atmosphere. It has a wide variety of shops and eateries that can easily be reached by the residents. Yet for people looking for more excitement and city nightlife, the larger cities offer these attractions, entertainments, and restaurants within a short drive away, making it a perfect location.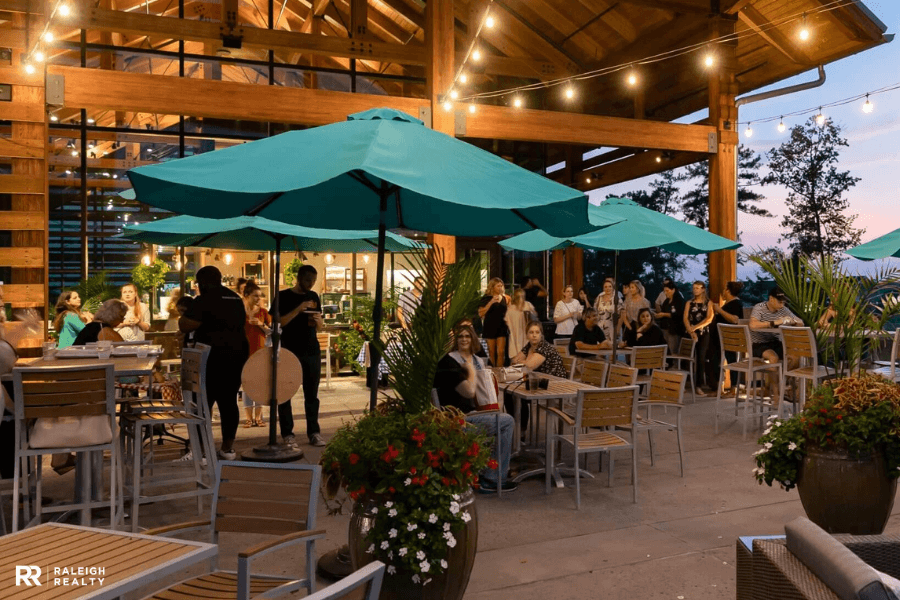 What Are the Best Places to Live in Wendell?
There are more than 80 neighborhoods in Wendell. When judging neighborhoods based on real estate market conditions, the Town Center, Lizard Lick, and Shanley Dr/Edgemont Rd are some top locations. Wendell sits next to the best place to live in North Carolina - Raleigh.
Lizard Lick is popular with college students, as it rates well for walkability and safety. While some people may not enjoy living near college students, others may find that the younger, upbeat vibe and amenities catering to college students are available to residents. Housing supply is very tight in their region, as it only has a 2.1 vacancy rate that is lower than about 90% of the other neighborhoods in the United States. It is also more expensive to live in the neighborhood as it averages about $200,000 in median real estate prices and $1,100 in average rental prices.
Shanley Dr/Edgemont Rd is the suburban hotspot for telecommuters. Roughly 13.2% of the residents work from home when compared to the rest of the country. It is also a popular place for people in executive, management, and professional occupations along with manufacturing and laborer workers. In addition, many of the homes here are classified as mobile homes. Average median home prices and rental prices are somewhat the same as here as in the Lizard Lick neighborhood. For people who enjoy working remotely and who desire a mobile home feel for their neighborhood, Shanley Dr/Edgemont Rd may be the desired place.
The last neighborhood is Town Center. This location is a more affluent place with people in executive, professional, and management occupations with people living in the upper-middle-income bracket. It's also a bit pricier here. The median real estate prices range from $233,000+ and the average rental prices are $1500+. Most of the people commute to work and may make longer commutes due to working in neighboring cities such as Raleigh. This neighborhood may appeal to people relocating to the area who wish to live near others with the same job occupation.
What to Know About Moving to Wendell?
Wendell is still a growing community. It currently has a population of 7,308 people, yet there is still development ongoing to make more residential places and supporting businesses. Think of the town as living at the edge of big business opportunities. Many large corporations have made a home in Wake County including IBM, Cisco, WakeMed Health & Hospitals, and many others. So you can find a range of job opportunities within the town itself or when traveling to the larger cities.
If you are moving from a larger city to the region, expect it to be a calmer and more peaceful place than what you are used to. You won't find the abundant amount of stores and shops that you may have grown accustomed to, yet they have their own fair share to place the community. It's a great place for younger families, while older families may make the occasional trip to the larger cities to find suitable entertainment that aligns more with the age bracket.
Cost of Living in Wendell
The cost of living in Wendell is on par with the average cost of living in the state of North Carolina, which is at 90.7 for Wendell and 90.6 for North Carolina. Top expenditures in Wendell include groceries at 96.4, transportation at 94.2, and utilities at 101.6. In fact, utilities are the top expenditure in the area and are higher than the national average of 100. The lowest expenditure is healthcare at 93.2.
When it comes to median home prices, Wendell ranks lower than both the overall national average and well the state average. Median average prices for homes in the town are about $178,900. The median house prices in North Carolina are $187,300 and in the United States are $231,200.

Raising a Family in Wendell
Wendell is the perfect, quiet, and fun spot to raise a family. The town is part of the Wakefield County Public Schools, which is considered one of the most acclaimed educational institutions in North Carolina. Your children can attend Lake Myra Elementary, Wendell Elementary, Carver Elementary, Wendell Middle School, and East Wake High School. Colleges near Wendell include Shaw University, Southeastern Free Will Baptist College, Meredith College, North Carolina State University, Wake Technical Community College - Northern Wake Campus, and Strayer University.
Weather in Wendell
The best times to visit Wendell and to engage in outdoor recreations are in the late spring from mid-May to mid-June and in the early fall around late August and early October. While winters are short here, they tend to be very cold. Summers can be hot and muggy, so finding some shade and a cool spot is recommended. Also make sure to carry a spare umbrella or store one in the car, as it is usually rainy and partly cloudy year-round.
Economy & Job Market in Wendell
In 2018, Wendell had a per capita income of $27,763 and a median household income of $59,236. The economy is robust in the region due to many big businesses in the area as Wake County as there is a good mix of blue-collar and white-collar workers. Interestingly enough, Wendell also has about 15.64% of its workforce consisting of people who work from home, which ranks about the highest in the country. The resilient job market allows for more continuing growth and business development in the region.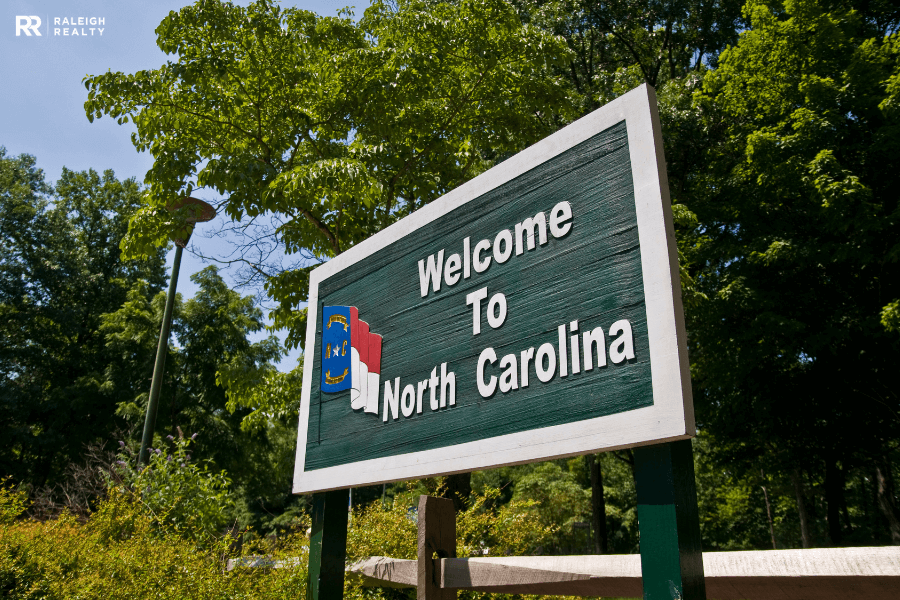 Restaurants in Wendell
Restaurants vary greatly when looking for a bite to eat. Go for pizza with the kids at Boulevard Pizza or Bravos Pizzeria. If you are in the mood for Chinese or Pan-Asian cuisine, check out Everest Kitchen or Great Wok. For some good old-fashion American meals, get some delectable foods at Aubrey's and Peedie's Grill, Divot's Grill, Farmers & Merchants, or the Farmhouse Cafe. Wendell also has the Agave Mexican Grill for Mexican cuisine and bakery goodies at the Carter's Baking Co.
Things to Do in Wendell
It's true that Wendell is a small town. Yet there are year-round activities for people of all ages. History buffs can check out the historic downtown district and vintage buildings that have a National Register of Historic Places designation. Community events may range from the International Food Festival, Spring in the Arts, the Harvest Festival, and the Wendell Wonderland. For vehicle enthusiasts, the town hosts the ProTown BMX event and the Big Truck Day. If you are looking for more relaxing recreation, Wendell has many parks and biking trails for outdoor enthusiasts, such as Wendell Park and the Hugh T. Moody Nature Trail. You can have fun at the disc golf course or sign up for one of the athletic sports teams.
Landmarks in and Near Wendell
Many of the historic landmarks in Wendell consist of vintage buildings that still exist today. Three historic landmarks include the Halles-Tunnell-Bunn House, M.C. and Martha Todd House, and the R.B. Whitley House. The Wendell Historical Society has created a Historic Trail map that visitors and family members can use to locate all of the many landmarks and history that still lies within the town. A landmark near the city is the North Carolina Museum of History located in Raleigh, which is about a 23-minute trip from Wendell.
Final Thoughts on Living in Wendell
Moving to Wendell is something many people are doing because of the affordability, economic opportunity, and great weather. Combine that with little road traffic and a lot of fun things to do and it makes Wendell a great spot to live. If you're considering a move to the area check out our guides below and contact us with any questions so we may assist you!
Search Homes for Sale Below
Homes for Sale in Zebulon
Search Our Moving To and Living in Guides For Each Area Below
Moving to Wake Forest
Search Our Best Neighborhoods Guides For Each Area Below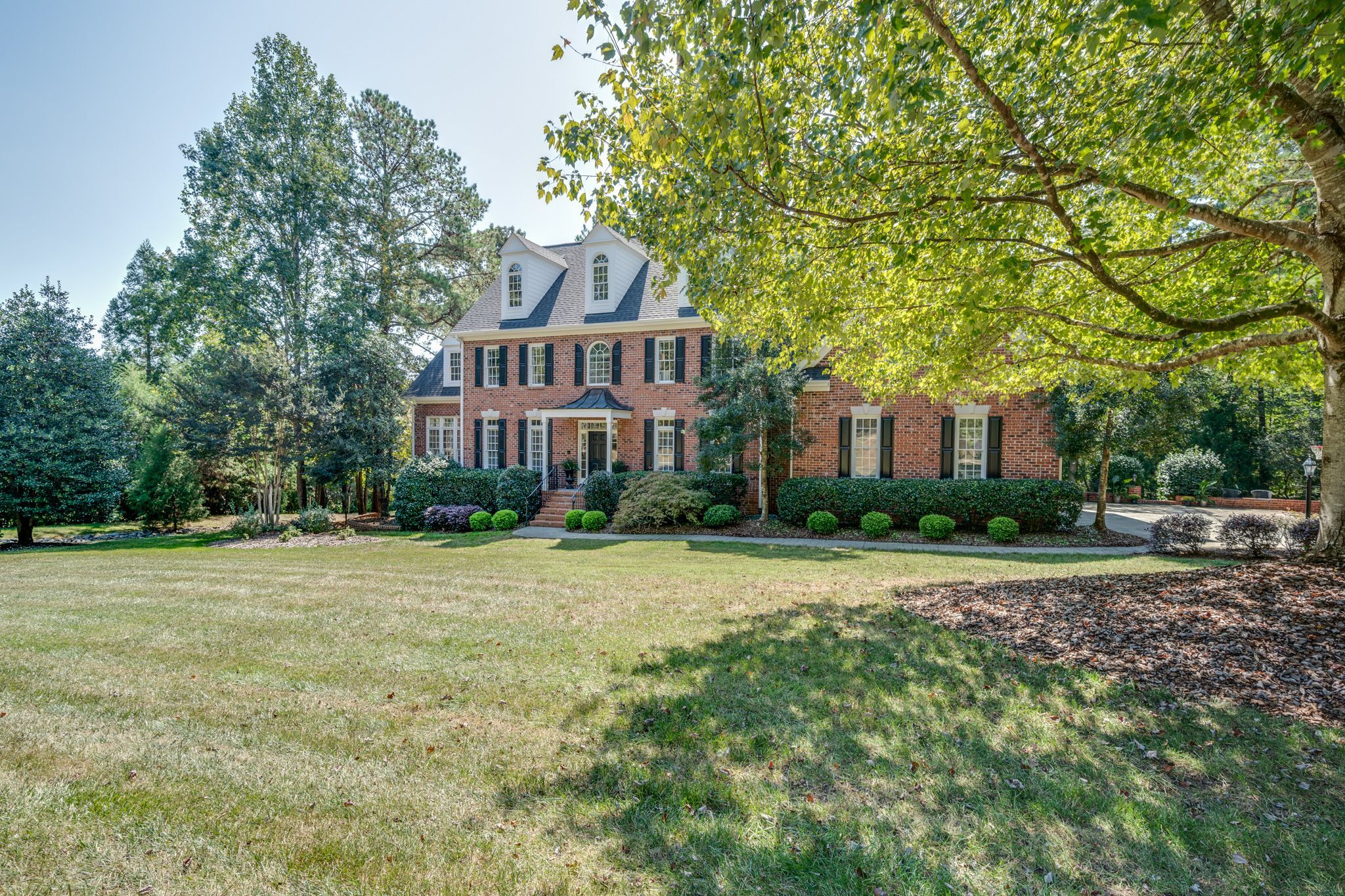 Find your new home
Search real estate and homes for sale