Multifamily Investing: What Is It And Should You Do It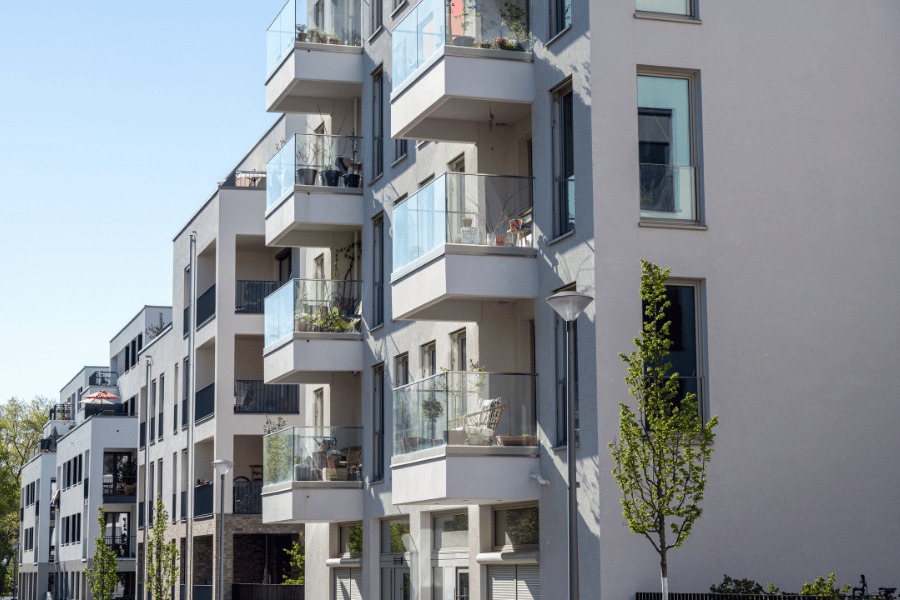 What Is Multifamily Investing
What is multifamily investing? Follow along as we discuss everything you need to know about multifamily investing, including advantages, property types, what to consider, and more! 
Multifamily is a popular real estate investment type with numerous benefits and advantages. If you're thinking of buying a multifamily home or investing in one, you may wonder how to achieve that goal and make the most of your money. 
Continue reading to learn more about how multifamily investing works, tips for investing in a multifamily property, and how to make the most return on your investment.  
1. Multifamily Investing
A multifamily property is any residential property that contains more than one housing unit. Properties include duplexes, townhomes, apartment complexes, and condominiums. Essentially, any property type you can think of with multiple units in the same property is considered multifamily. Some investors will often choose to live in their multifamily property, making it owner-occupied. This allows investors to keep their eye on the condition of their property as well as save on rent. Owner-occupied properties also tend to qualify for more beneficial financing with lower interest rates and a small down payment. 
Multifamily investing allows you to boost your income while reducing vacancy rates, improving your cash flow, and increasing your net operating income. NOI is a short formula those in real estate use to calculate the profitability of an investment. It determines the revenue and profitability of investment real estate property after subtracting operating expenses. 
Formula: 
Net operating income = (gross operating income + other income) - Operating expenses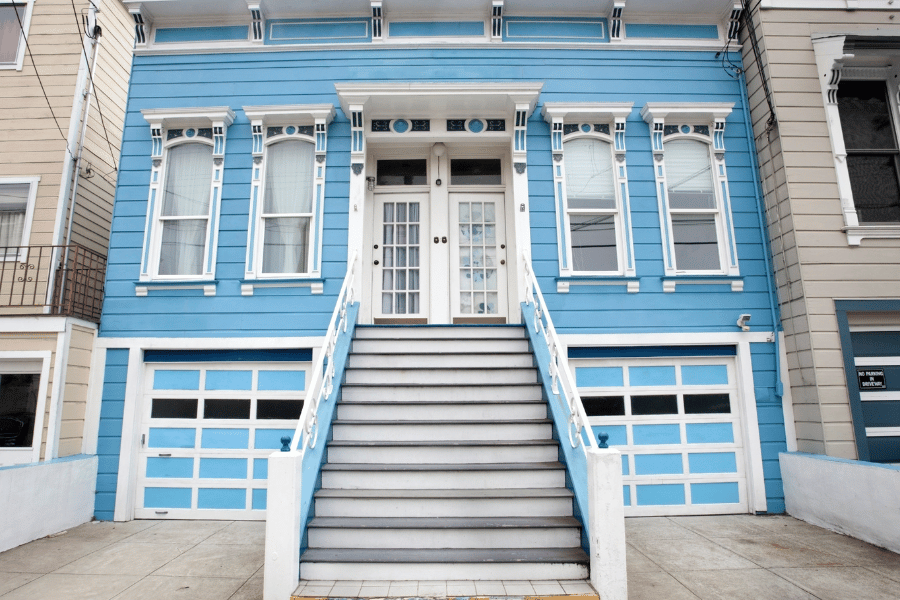 2. Tips For Investing In Multifamily Properties
Find your 50%
The first thing you'll want to do when sifting through investment properties is determine how much a specific multifamily property can make you. You want to ensure that an investment isn't losing you money in the long run but instead generates additional income. You can determine your income by calculating the difference between expected income (rent payments, storage fees, parking fees) and expenses (repairs, maintenance, etc.).
You can use the 50% rule if you do not have access to comps in the neighborhood. This calculation requires you to take the expected income and halve it; this then becomes your estimated expenses number. Take the difference between your estimated monthly income and your estimated monthly expense as your net operating income. 
Calculate cash flow 
Cash flow is the total amount of money being transferred into and out of business. Regarding real estate, cash flow is the money generated by the property (i.e., rental income) and money spent in association with the property. Calculate your estimated cash flow by subtracting the monthly mortgage from the property's net operating income. This equation gives you your cash flow while also helping determine whether or not an investment is worth it. 
Cap rate 
A cap rate is one of the most popular measures for assessing real estate investments for their profitability and returns potential. Essentially, the cap rate indicates how quickly you will get a return on your investment. When determining the cap rate, remember that the cap rate for a "safe" investment is between 1-2%. Next, remember that the cap rate doesn't account for numerous factors like property value increases, monthly net operating income boosts, tax breaks, etc. Typically, it would be best if you were shooting for a cap rate in the 5%-10% range. 
To calculate the cap rate, you multiply your monthly NOI by 12 to get the annual number. You then divide that number by the property's current market value. A higher cap rate means higher risk and higher returns. A lower cap rate indicates a lower risk and lower return. 
3. Should You Invest In Multifamily Properties?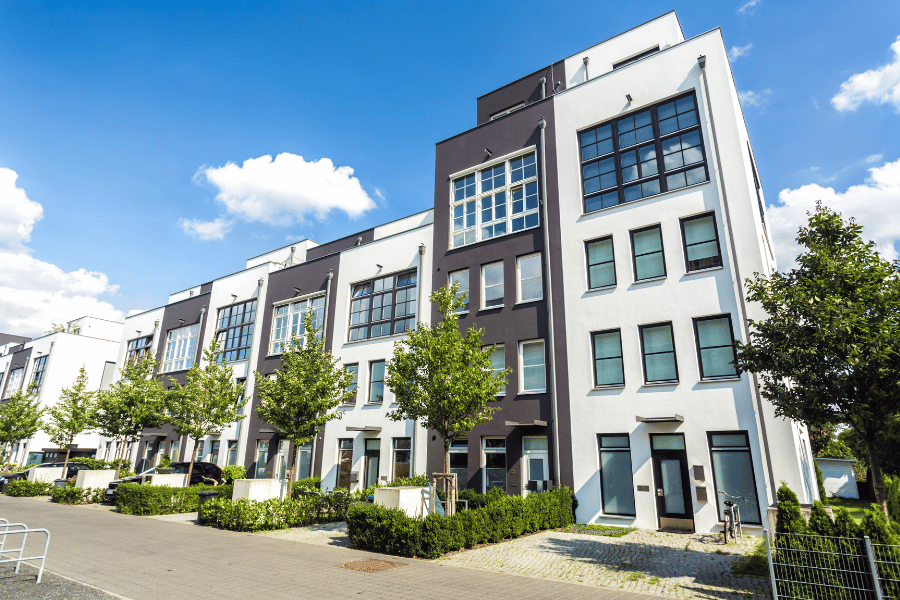 Multifamily investing is considered "safe" compared to other investments or real estate classes. It is one of the most popular investments due to its ability to generate somewhat predictable and routine net operating income. Additionally, multifamily properties allow you to rent out multiple properties and accrue added appreciation in value. You should invest in a multifamily property for many reasons, but remember that it requires work, including management, upkeep, and finances. Thinking about your options and weighing your pros and cons before diving into multifamily investing is essential. 
Here are some reasons you should or may want to invest in multifamily properties: 
Generate additional income 
No matter the economy, people always need a place to live. With apartment complexes, duplexes, and condominiums, investing in multifamily properties offers more rental units that you can bring to the market. Multiple-unit properties have the potential to grow significantly in value, so it's important to understand property value before purchasing a property. Investing in multifamily properties is beneficial if you want to increase your recurring revenues and boost your net operating income. 
Reduce living costs 
As a multifamily property owner, you can choose to move into one of the units and use your additional rental income to defer costs and earn a profit. 
Expand your investment portfolio 
When it comes to investing, expanding your real estate portfolio is the key to success. Adding multifamily properties under your belt is a great way to expand your portfolio, along with investing in well-diversified properties, looking beyond single-family rentals. 
4. Single-family vs. Multifamily Investing 
Investing in any property is a great way to generate additional income, but there is a difference between single-family and multifamily investing. Each has its advantages and disadvantages, so let's discuss them. 
A single-family property is a free-standing residential dwelling built on a single lot with no shared walls. These properties only contain one unit, so less income is coming in compared to a multifamily property. The advantages of single-family investing are low mortgage rates and fast-rising rental rates. 
5. Benefits Of Multifamily Investing 
Multifamily investing offers owners an additional source of monthly income, slow and steady appreciation, and more. A multifamily property typically consists of owning the property and the land on one recorded deed. There are many advantages to multifamily investing, including:
Tenants 
Multifamily properties have numerous units and cause less risk for the investor regarding vacancy and economic loss. When investing in a single-family home, income is lost whenever the house is vacant, but that's not the case for multifamily properties with multiple units. 
Larger cash flow 
If you're looking for multiple forms of monthly income, multifamily investing is for you. Investing in multifamily properties offers additional income from various units but only from one investment. Units can also be turned over quickly and re-leased to ensure steady cash flow year-round.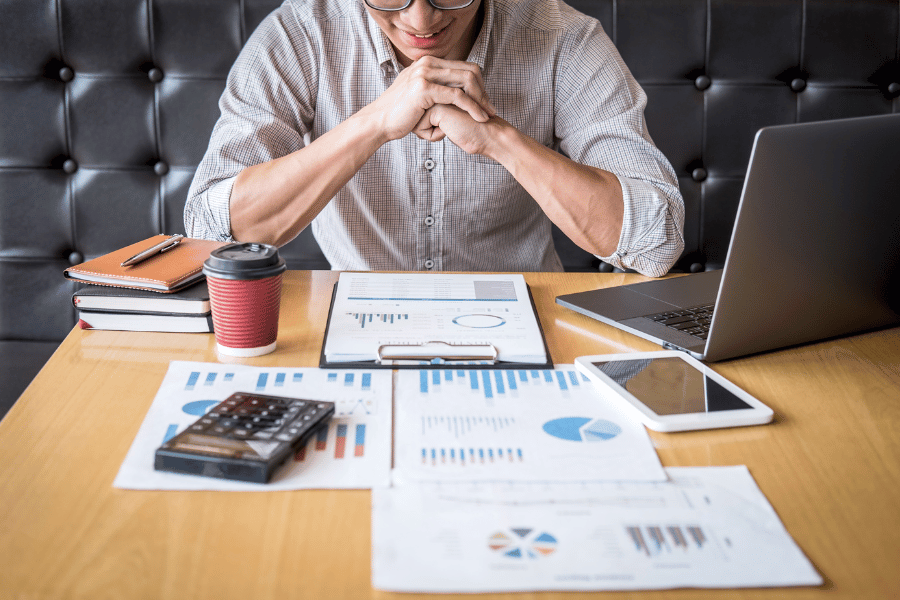 Passive income 
Passive income includes regular earnings from sources other than an employer or contractors. The IRS (internal revenue service) says that passive income can come from either rental property or a business in which one does not actively participate. You can generate passive income with multifamily properties if you hire a property manager to handle your day-to-day tasks. 
Lower risk 
As said before, multifamily investing is typically a "safe" investment. The safe mentality also refers back to the benefit of having multiple tenants. Even during an economic crash, people will always need somewhere to live. Therefore, multifamily investing is safe and predicts lower risk because rental properties are always being looked for by people who cannot buy a home at the time.
6. What To Consider When Investing In Multifamily Properties
Finding the perfect multifamily investment property includes much more than browsing a listing site. Investors will want to compare purchase prices, short and long-term costs, rental estimates, NOI, ROI, and more. A good return on investment for multifamily investments is generally between 14% to 18%. Investors will often crunch numbers before even considering purchasing a property. Here are a few things to consider before purchasing a multifamily investment property: 
Location 
The say in real estate that location is the most critical factor. When people are looking for a place to move and rent, the first thing they usually consider is the location. Is it appealing? Are there things to do? Is it walkable? These are all questions renters will ask themselves before deciding on a property. When looking for multifamily properties, investors should look for high-growth, high-yield areas in well-maintained neighborhoods.  
Potential income 
Investors should also want to ensure that the potential income is worth the investment. You can use the 50% rule previously discussed to determine potential income. To recap, you should spend 50% of an investment's income on expenses rather than the mortgage. 
Costs 
While the cost of an investment property is important, there are many other costs to consider. When it comes to financing, owners will often want to occupy one unit to qualify for owner-occupied financing. This is used most commonly with duplexes and means that the second unit's income will be factored into the lender's qualifying ratio. Another thing to consider is your credit score. Your credit score greatly influences the qualifying process and the possible interest rate. When deciding to purchase a multifamily property, lenders will look at your credit, debt-to-income ratio, and down payment amount. 
Number of units 
The number of units available in an investment property is important when considering your potential income and return on investment. The more units, the more income you have the potential to receive. Larger properties also have the potential to have a higher vacancy rate, so that's another factor that needs to be considered. 
Time 
Do you have time to maintain a multifamily property? Newer investors may not be aware of the upkeep properties take, so it's important to consider how much time you have to invest in the growth and potential of your property. If you're an experienced investor, you may have the extra money to hire a property manager to maintain your property.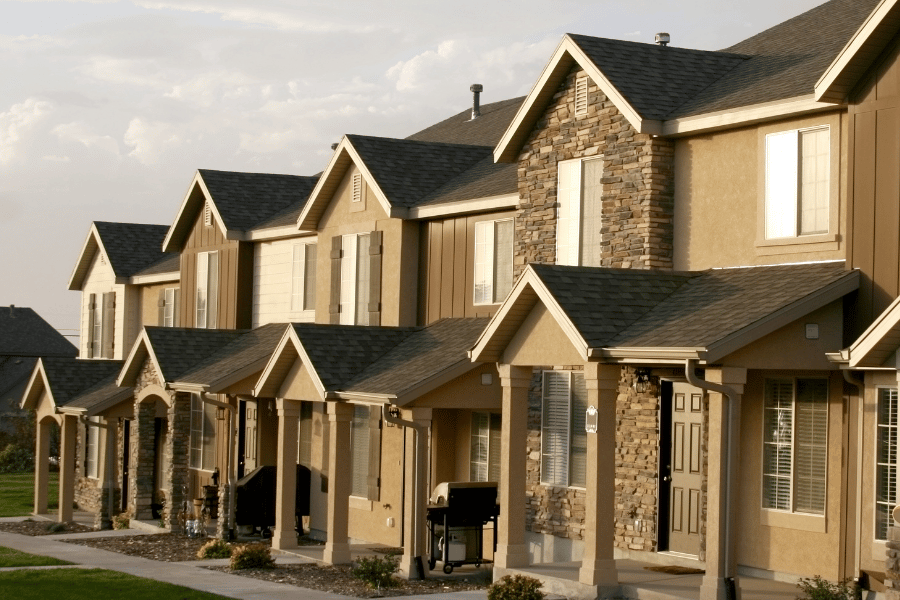 7. Do You Qualify For A Multifamily Home? 
If you're thinking of buying a multifamily property, you should make sure that you qualify before you have your heart set on a certain property. Here is how you can determine if you qualify for a two-to-four-unit multifamily property: 
Down payment 
The first thing to consider is the amount you have available or in savings for a down payment. Multifamily properties require a higher down payment compared to single-family homes. If you wish to obtain a conventional loan, you will need a minimum 15% down payment to buy a two-unit primary residence. You will need a minimum 20% down payment to buy a three-to-four-unit property. If you don't wish to live in one of the units, you will need a 25% minimum down payment. 
Debt-To-Income ratio 
Your debt-to-income ratio represents the amount of monthly debt you have in comparison to your gross monthly income. The less debt you have, the more willing lenders will be to loan to you. Lenders will look at your income, cash flow, recurring debts, and more when considering a multifamily home mortgage. Recurring debts include car payments, student loans, mortgages, etc. Keeping your overall debt-to-income ratio below 43% is typically a good idea if you're considering buying a multifamily home.
8. How To Start Investing 
Find a multifamily home 
Choose a loan 
Make an offer 
Prepare for tenants 
Multifamily Investing: What Is It And Should You Do It - Final Thoughts 
Investing in multifamily homes offers numerous benefits and is a great way to grow your real estate portfolio. There are many options for multifamily investing, both big and small, including duplexes, apartment complexes, condominiums, and more. If you're ready to invest in multifamily property, consider the cost and time the property will entail. However, if you don't have time to manage the property, you can hire a property manager to keep up with the day-to-day responsibilities. You should also consider the property's location to ensure tenants will find your property desirable. Additionally, multifamily investing can be an excellent way to generate additional income, reduce your own living costs, and more. 
If you're ready to take the next steps, contact us to connect with an agent who can help you make the best investment decisions!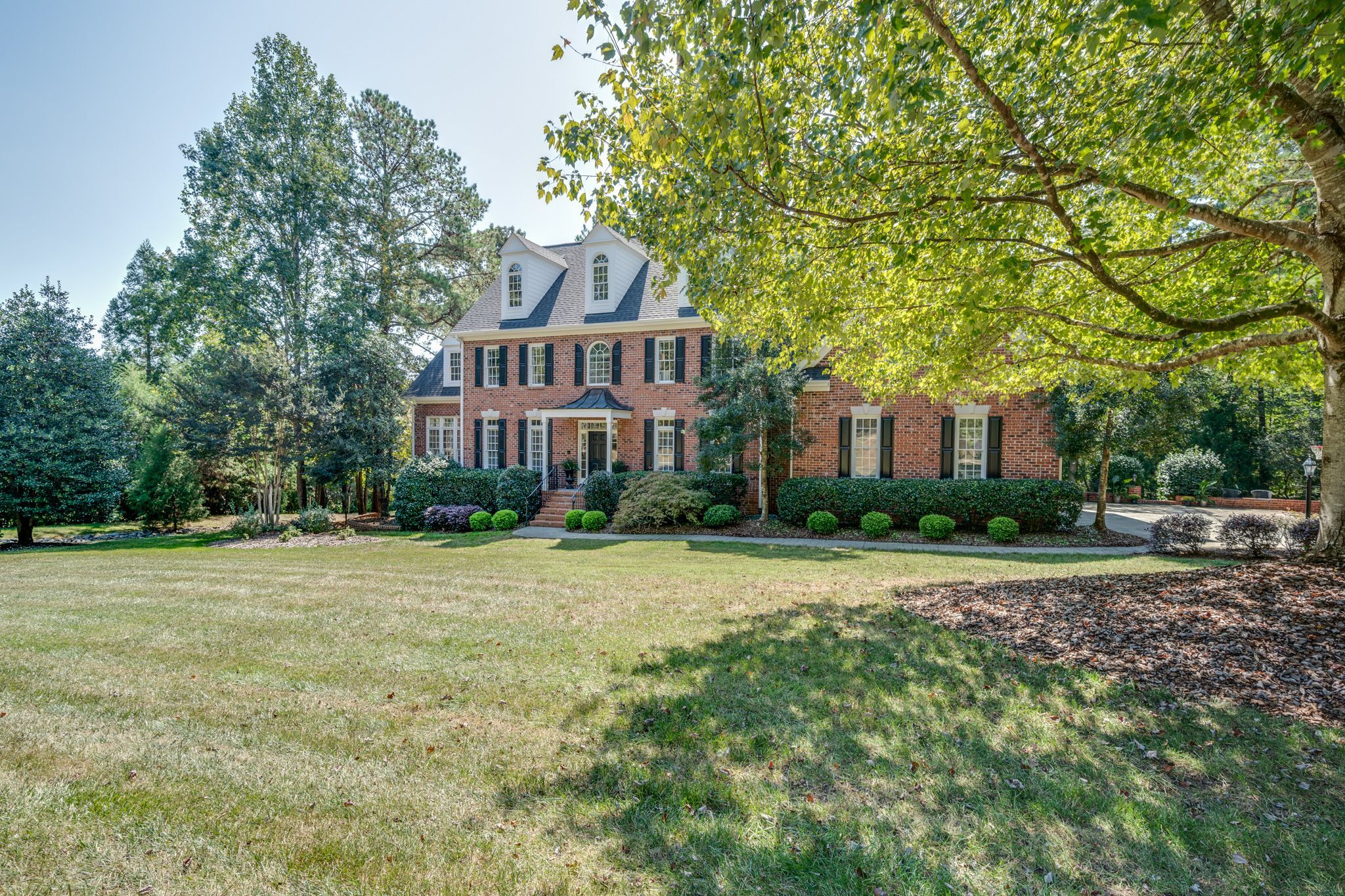 Find your new home
Search real estate and homes for sale