New Homebuyer Walkthrough Checklist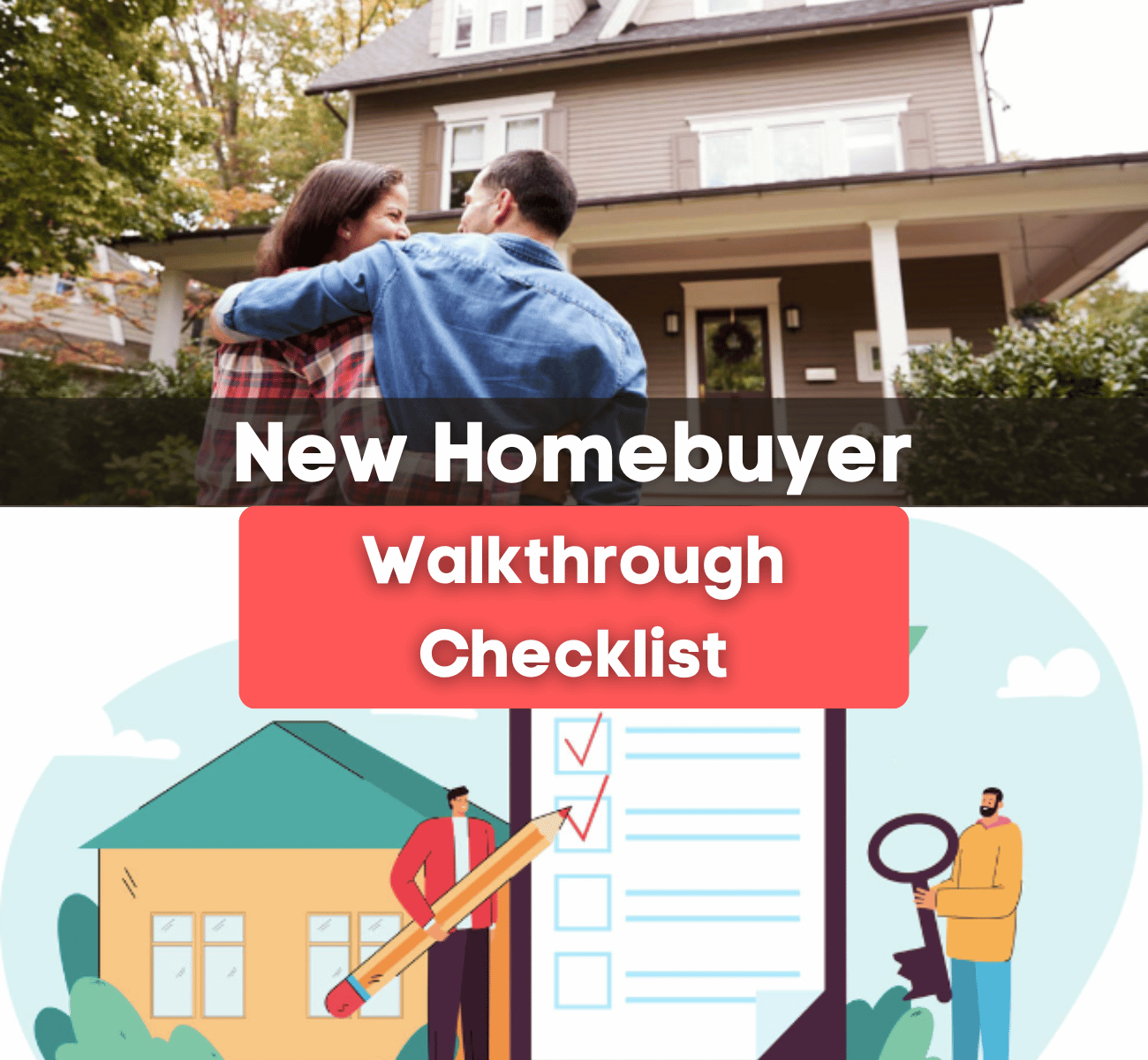 New Homebuyer Walkthrough Checklist
As a homebuyer, a final walkthrough is ideal to ensure everything is in working order before you head to the closing table to get the keys to your new house. Here is a checklist to help guide you as you approach your final walkthrough.
The time has come! You're about to close on your new home, and you have one thing left to do before you head to the attorney's office: your final walkthrough. Most buyers are so excited at this point that it can be hard to remember to double-check your new property before closing.
Many people will ask what happens on a final walkthrough. What do I need to check for on a final walkthrough? How long does a final walkthrough take? 
It's essential to take this final step seriously for a few reasons. One reason could be that you asked for some repairs to be completed. Have they been done as agreed upon? Another possibility is that certain items were arranged to be left behind for you as the new buyer. You will want to ensure they have been left and are in the same condition as at the time of your first showing.
It's important to remember that while a seller often leaves the house in the same condition as when they left, things can happen after they move out. Maybe the HVAC isn't running and maintaining the temperature as it should. It could be that the toilet in the powder room is running. If the case is, it's essential to write these observations down so your real estate agent can ask the listing agent about them before you get to the closing table.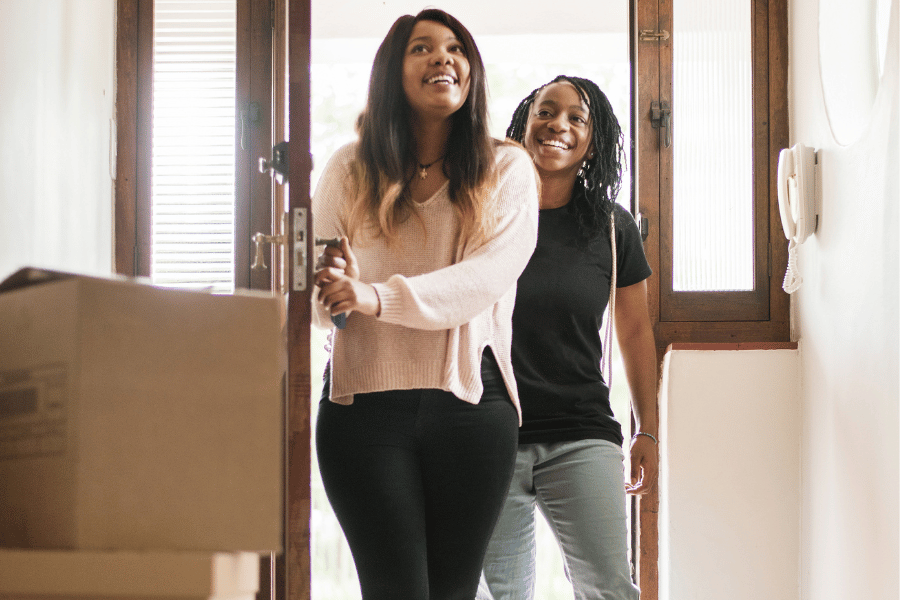 The Ultimate New Homebuyer Walkthrough Checklist: A Guide
1. Come To Your Walkthrough Prepared!
You will need to bring the following to the walkthrough of your new home:
Pen & Notebook
You'll want a handy notebook to take note of any questions you might have for the seller or listing agent. It is easy to forget what those little items were, so it's best to write them down, so you remember them later!
Bring Your Phone and Phone Charger
It will be necessary to document things through photos if something seems out of place. There is no better way to do this other than your smartphone, so be sure not to leave your phone behind that day!
A Hard Copy of Your Contract
This will give you a quick reference guide to make sure that what was agreed upon is still the case. 
Any Inspection Summaries
While you were under contract, I am sure if you had inspections done, there may be some items that you want to see for yourself. Please bring it with you; you can reference some of the findings while you're there for your final walkthrough.
Bring Your Agent With You 
Utilize all you can by getting your trusted real estate agent. Because they do these walkthroughs frequently, they will also be another set of eyes to be sure that everything that needs to be checked is getting checked.
2. Check That Agreed-Upon Repairs Have Been Made
Remember when you got to negotiating repairs and how hard you and your agent worked to get those repairs in writing? Well, now is the time for you to make sure it's all done. We often trust that it will and usually does; this is the only time we can let the sellers know they missed something. As soon as the pen ink dries, the home will be yours to keep, and the sellers will no longer have any reason to come back to fix a home that isn't theirs.
If the seller is open to it, be sure to ask for the contact information of the company that completed the repairs. More times than not, they will give you the contact information. That way, if a problem should arise later down the road, you can call them back to check on it again!
3. Be Sure to Check That Any Personal Property Written Into the Contract is Still There
When you have a signed Offer to Purchase, you will find here we will list out any items that should be included with the sale of the home that won't transfer automatically. Maybe it's the refrigerator or the window treatments. Perhaps it's a grand piano. We want to make sure that you're getting everything that you paid for, so be sure to have that list handy and check to be sure each one is still, in fact, there in the home waiting for its new owners.
4. Be Sure That All Windows and Doors Are Operating Correctly
This seems like a silly item, but if this is the last time in the house before closing, you will want to ensure that the home is safe, secure, and free of any chances someone could get in. 
Make sure the locks on the windows and doors are operating correctly too. The last thing you'll want to do is call a locksmith on moving day, so please make sure they are working and intact before you reach for your new set of keys.
Many times homebuyers will choose to have the locks changed, which may be an option for you to ensure that there will be no way someone who could have a spare key could get into the home, but either way, you will still want to check the entry points of the house to ensure your home is safe and sound. 
5. Check the Bathrooms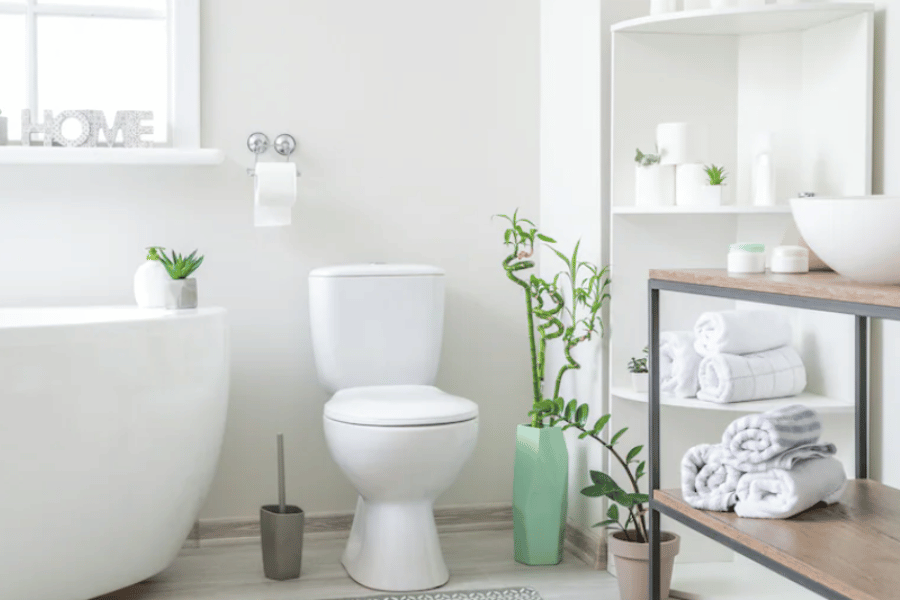 Bathrooms can be dangerous areas to skip over. You will want to turn on all faucets, flush all toilets and be sure there aren't any leaks or issues with the plumbing in the house. 
Do you know if the hot water is working? Did you test it? These are all things to check for because if they aren't working, you can let the sellers know before the property becomes yours. 
Bathrooms, in general, are also at risk for things like mold and mildew. Double-check that the bathroom has been well-maintained and kept clean since the last time you were in the home. There is no reason to go into a dirty home different from what you last saw. 
6. Review Cleanliness in the Kitchen
The kitchen is also an area that we want to ensure has been cleaned properly for the next homeowner. Typically, most sellers will do a thorough clean before they move out. 
Check the pantry, the refrigerator, and the oven. What is the condition? Is it clean? Are the shelves in the fridge sticky and different from what is portrayed in your showing? Is there any evidence of ants or pests getting into leftover crumbs in the pantry?
Who knows what the situation could be? But ultimately, if it needs to be cleaned to your standards or your real estate agents, you will want to ensure this gets mentioned to the listing agent and the sellers before closing. 
7. Test all Appliances
This is a very important one. Appliances are expensive, and they're worth something if they work correctly! It's important to remember to turn everything on. 
Turn the oven on and make sure it can reach temperature. Turn on the microwave and the garbage disposal, and turn on the dishwasher. Check under the sink for any leaks or issues stemming from your appliances. 
Turn the stovetop on and make sure they are all heating up appropriately. Is it hard to turn one of the knobs? Please make a note of it in that handy notebook you brought with you. You will want to mention these things to the sellers before you go to the closing table.
8. Test Out the Heat and the Air Conditioning
It doesn't matter what time of year it is; you'll still want to ensure both systems work when prompted. Turn on the heat and wait by the vent to ensure warm air is coming out. 
Do the same with the air conditioning. Turn it down to 68 degrees and wait by the vent until you feel the cool air coming out. When prompted by the thermostat, you will also want to ensure that it is working and can maintain the temperature within the home. 
This would be a good test for when you first arrive to give the systems the time they need to regulate and reach the desired temperatures.
9. Test Out Your Electrical Systems
Turn the lights on and off. Check the garage door is working. Do you know if your doorbells are working? How about the alarm system? This is the time to be able to tell if something isn't working right, so, at this point, you should touch anything you can find to be sure that it's working correctly.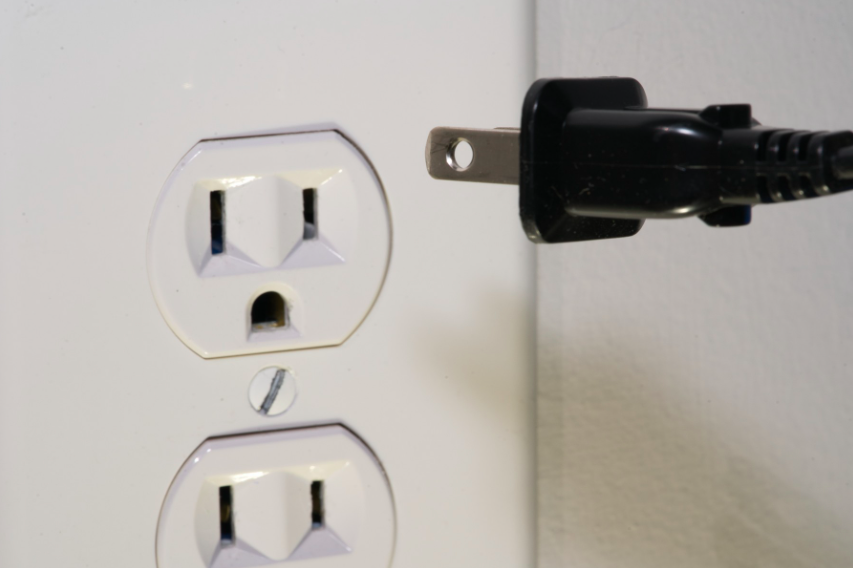 You can bring a phone charger to test the outlets as you go from room to room to ensure they are all working and operable.
10. Head Outside to Inspect There Too
Many buyers are so concerned about what is happening inside their homes that they will quickly neglect to check outside. There have been a time or two when a seller decided to dig up plants out of your front bed, leaving your home looking naked from the curb.
It might seem harmless to you, but this is only allowed if we agreed upon it before. If there is nothing in writing, the seller should not be digging up any planted plants. At this point, these would be considered fixtures that would be sold with the house. 
11. Check the Attic, Garage, and Crawlspace
There are a few reasons you should be checking these areas. The main one is for pests. Attics, crawlspaces, and garages are breeding grounds for pests. They are the most accessible and undisturbed areas of the home for problems finding a home of their own.
Rather than waiting until the home is yours, wouldn't it be better to address the mouse problem in your new attic? You could find yourself in a situation where you can come to a gentleman's agreement to have pest control come out after closing at the sellers' expense! 
Now, aren't you glad you checked that attic? Saving you time and money.
12. Take a Photo in Front of Your New Home!
To some, this step can quickly get overlooked in the moment's chaos. But, many years later, you will be thankful that you did. 
You will be on the way to the closing table as soon as you've finished all the homework items of your final walkthrough. There is no better time to take a moment to enjoy this milestone!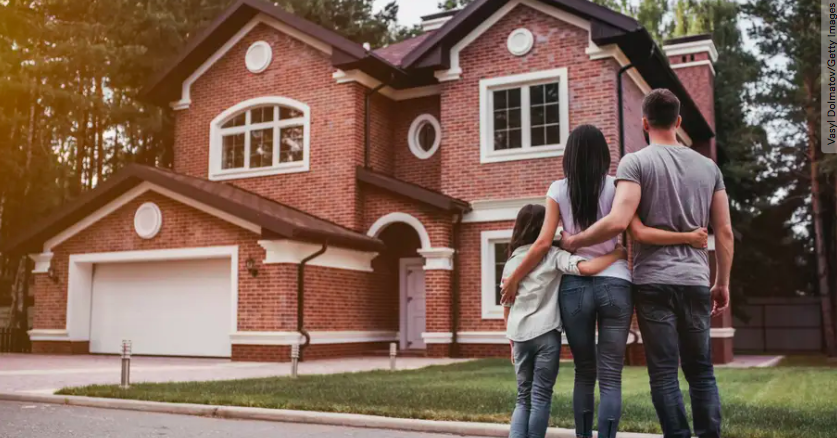 Have your real estate agent take a few photos in front of your new home, and be sure to share this special moment with your friends and family.
New Homebuyer Walkthrough - Final Thoughts
We hope that if you're a new homebuyer approaching your final walkthrough, you found this article helpful and clarified what will happen at your home's final walkthrough. This is a crucial time to be alert and aware of all things that could go wrong before closing, so we want to ensure you are as prepared as possible. 
If you or someone you know is also looking to buy or sell, please have them contact us! Our agents will take the time to discuss all aspects of buying and selling. Purchasing a new home is a significant investment, and you will want an agent in your corner to help you protect what will be one of your most considerable assets.
Do you know anyone who will be closing on their new home soon? This article could be the perfect way to help your friend at a time that can be nerve-wracking. Please be sure to send them this checklist to help put their minds at ease.
If you have any questions about what has been described in this article regarding your final home walkthrough before closing, please be sure to mention it when you reach out to us, and we will be happy to go into more detail with you.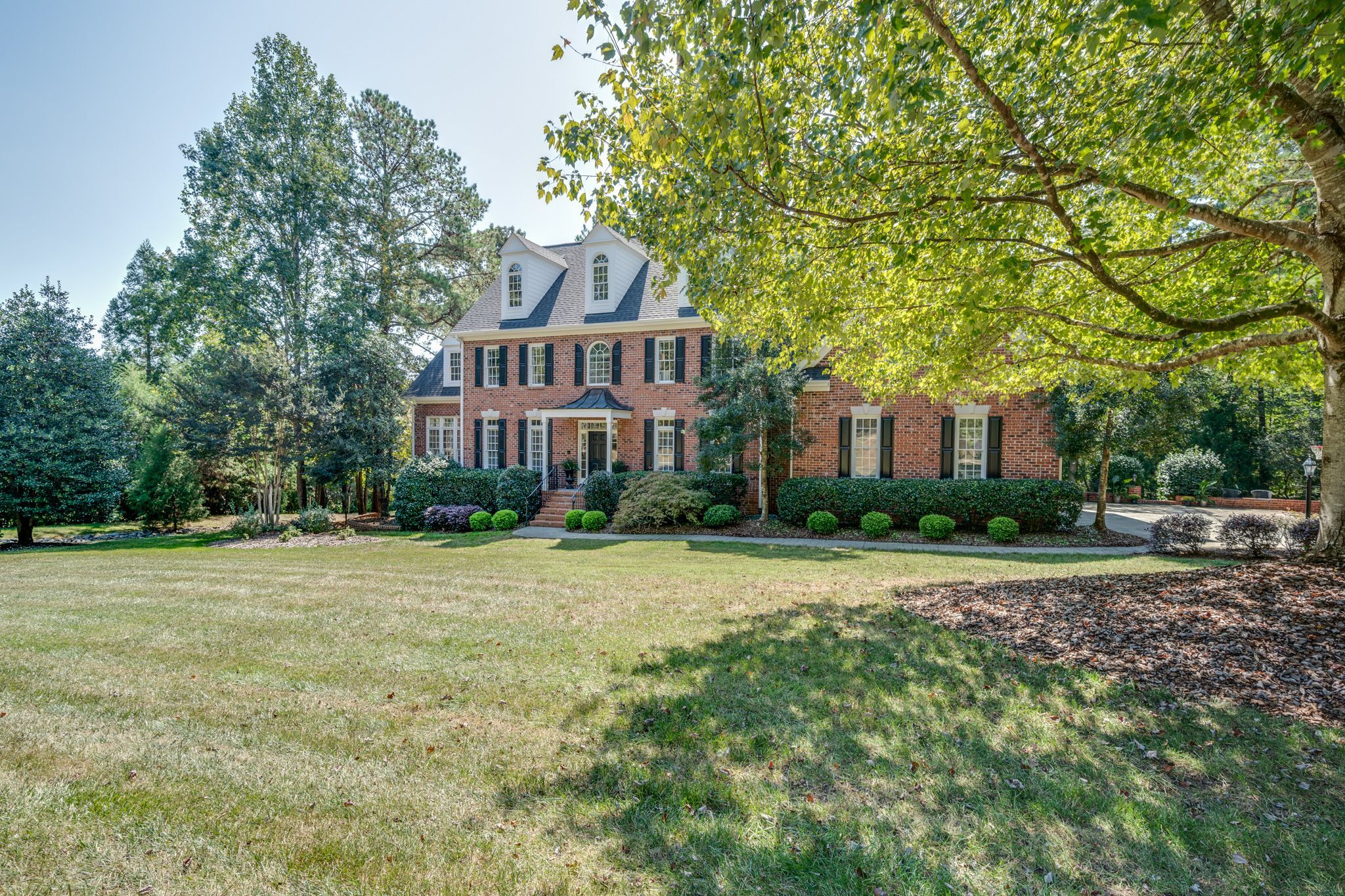 Find your new home
Search real estate and homes for sale