Medical Professionals Moving Guide: Healthcare Relocation Resources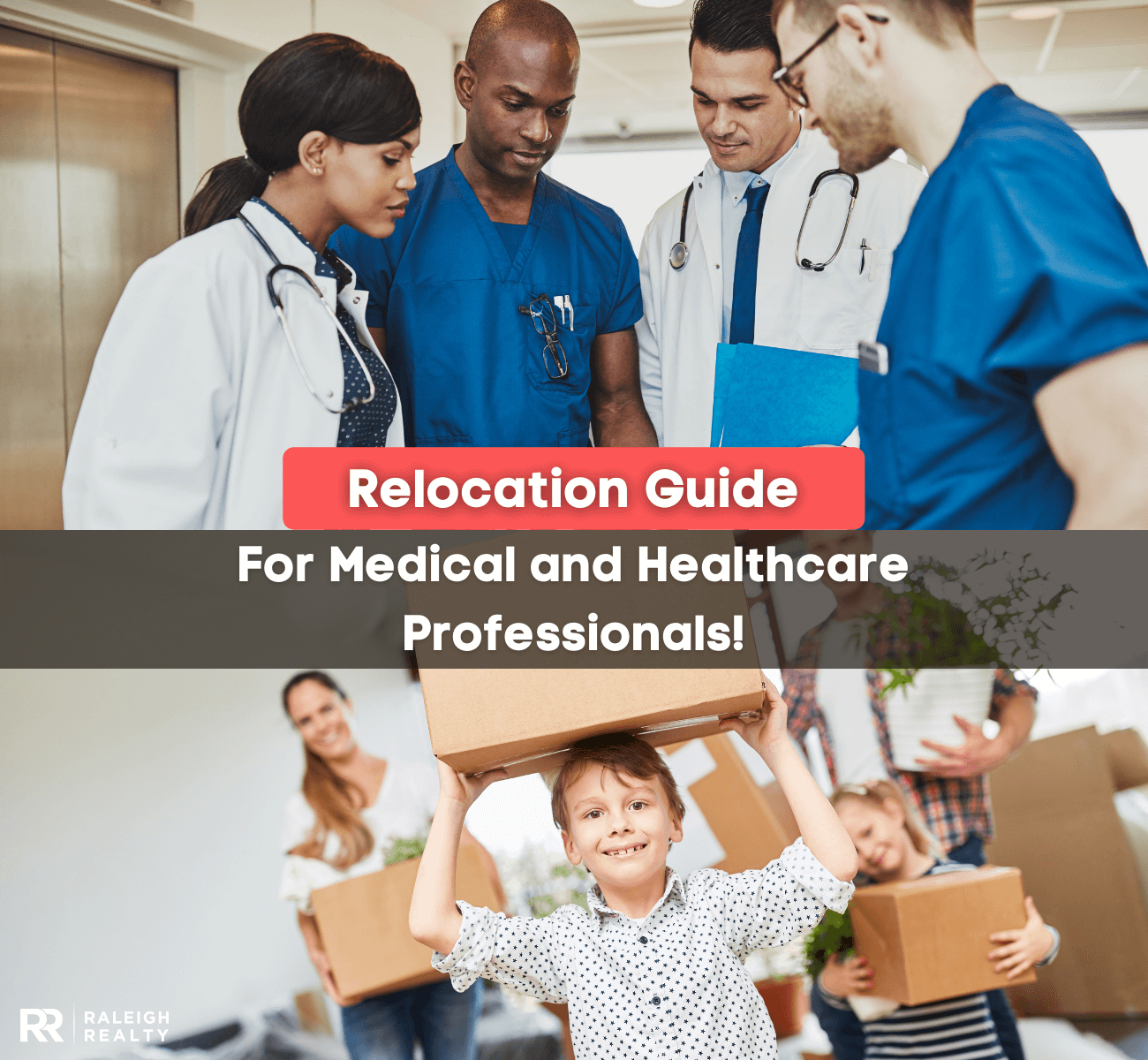 Medical Professionals Moving Guide: Healthcare Relocation Resources 
Are you a healthcare professional who is looking to move to a new city? Here are some tips and tricks to help make the process easier!
Healthcare professionals, especially today, are a vital component of society. The set of skills and expertise that you offer are unparalleled and the need for them is widespread. Unfortunately, the need for your skills can sometimes mean that you have to move to a new area popular with healthcare such as Raleigh or Nashville. Let's take a deeper look at the moving process and some of the resources available to you to make the process easier for you.
Five Considerations for Relocating Medical Professionals
There is a myriad of things that you have to think about when moving. Some of the most common personal considerations are listed below: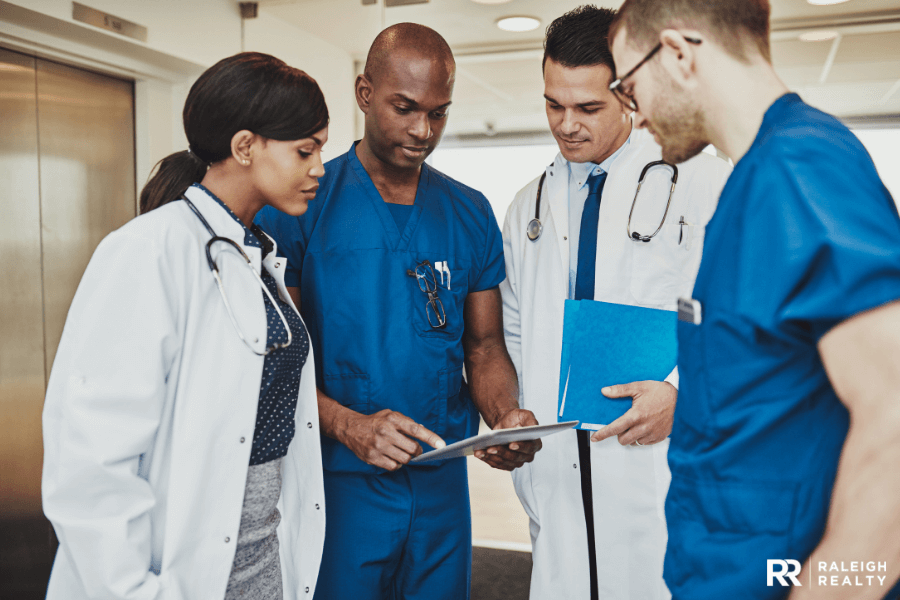 Logistical Considerations to Alleviate Stress 
It goes without saying that moving can be a stressful situation, especially if you are moving with children. Or maybe you don't have children, but you do have a family of fur babies. Either way, it takes a lot of planning and energy in order to relocate. Below are some helpful tips and resources available that will help move the process along in the most seamless way possible: 
Manage your emotions - Moving is stressful no matter how much you might plan for it. If you keep a positive attitude, you will feel more prepared to address any obstacles that come your way. Mind over matter. 
Make a list for your move - Maybe you are only moving a few hours away, but more often than not if you are a healthcare professional, your move will more than likely be across a considerable distance. Making a list of tasks to prepare for your move will not only help organize your thoughts but will help you feel more prepared when moving day comes along. 
Stick to Budget - Although some healthcare organizations will provide you with reimbursement for your move, it still never hurts to stick to a budget. Some organizations will even provide you with a certain budget that they expect you to work within for your move. A budget can also be a helpful tool so that when you finally arrive in your new home, you can immediately start enjoying your new community.
Research storage unit options- Maybe you can't move all of your belongings at once or maybe your new home won't be able to fit all of your belongings. If you would rather not sell your belongings, you will need to research if there are any self-storage options available in your area.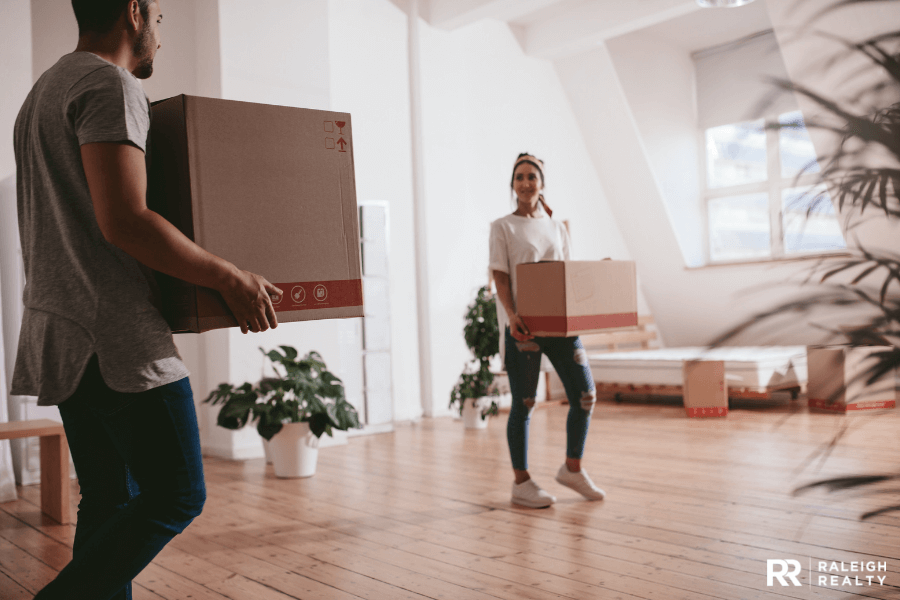 Common Healthcare Careers That Require Relocation 
Travel Nurses - Travel nurses will commit to working at a certain hospital for a set amount of time, which means that you will be requiring short-term housing. There are numerous avenues to use for short-term housing such as fully-furnished homes, long-term rentals with Airbnb, or using a local property management company.  
Emergency Medical Technician - EMTs are medical professionals equipped with the skills and expertise to safely stabilize and transport patients from accident scenes to hospitals or emergency care facilities. Much like nurses and physicians, you may be asked to relocate when offered an EMT or paramedic position. 
Physicians - Physicians will often complete their medical residency in one location and then move elsewhere for fellowship or attending opportunities. Luckily, there is usually some sort of relocation compensation package that will be offered from the medical institution or school that you will be continuing your physician practice with. Relocation package amounts and what components of the move they will cover varies by location. 
Dentists - Dentists are also often asked to relocate for employment opportunities upon finishing dental school. Private practices may offer you a relocation package, but it is important to discuss that with your potential employer before accepting the offer of employment. 
Military Healthcare Professionals - For military professionals, healthcare is of utmost importance, whether it be mental or physical health. Depending on what your specific role and duties are, you will often be asked to relocate for military professions. Whether you are with the Army, Navy, Air Force, or the Marines, each branch offers its own relocation assistance programs. Here's a military moving guide for those of you moving with the military!
Veterinarians - Much like doctors and physicians, veterinarians will also be asked to relocate for new employment. Depending on the company you choose to work for, they may offer competitive relocation packages to make your transition to a new home easier.
Relocation Financial Assistance 
Luckily, if your employer themselves does not offer your relocation compensation assistance, there are many other avenues available to you in order to make your move a little easier, especially if you are hoping to stay within a certain budget! 
Residency and Relocation Loans - Residency relocation loans are available to medical students during their fourth year of residency. These loans are private loans that are available to medical students through private lenders. Note: these are NOT federal loans (i.e they differ from your standard student loan). Your medical school's financial aid office will not be able to determine your eligibility for these loans, however, they may be asked to confirm your enrollment status for eligibility purposes. 
Charities- There are a number of different charities that you can find within your local community that will step in to help cover some of your expenses. Some of them will even go so far as to cover security deposits for you if you decide to rent for the time being.  
To Rent or to Buy? That Is The Question. 
Now that we have discussed some tips and tricks to prepare for your move, as well as some financial assistance options that can help pay for your expenses, it is time to think about another important question: Are you interested in buying a home or would you rather rent a property? 
Depending on what your role is within the healthcare industry, you may want to make your move temporary, in which case renting will be the more suitable option for you. However, if you are a medical student or fellow who is moving on to the next big step of your career, you will probably be looking to make a more permanent move. In that case, becoming a first-time home buyer may be a component of this new stage in your life. We're going to take a closer look at the advantages and disadvantages associated with both.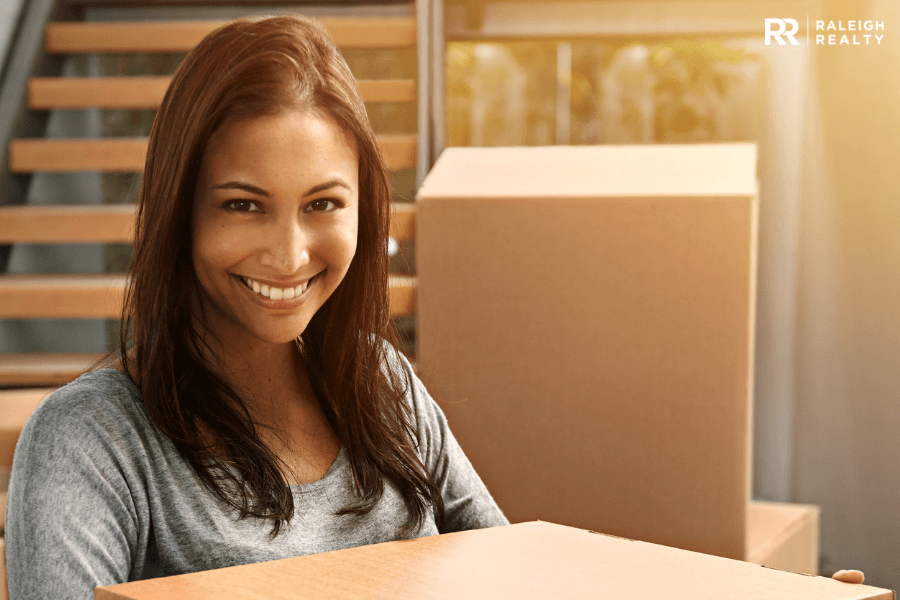 Financing Options for Medical Professionals 
Physician Mortgage Loans - Physician Mortgage Loans, or doctor loans, are loans that are offered specifically to medical professionals such as physicians, dentists, and veterinarians. Due to the fact that a majority of healthcare professionals will have substantial student loans and employment history that doesn't necessarily reflect their earning potential, qualifying for traditional mortgages can be difficult. There are private lenders who will offer these types of loans in order because they are aware of the unique financial situation they are in. 
FHA Loans - FHA loans are provided by the Federal Housing Administration, a smaller part of the U.S. Department of Housing and Urban Development. Generally speaking, FHA loans are relatively easy to qualify for, especially for first-time home buyers.  Some of the benefits of an FHA loan include low down payments, low monthly mortgage insurance rates, and lower credit score requirements. 
USDA Loans- The U.S Department of Agriculture provides a variety of loans to individuals with moderate to low incomes in the more rural regions surrounding metropolitan cities. The majority of USDA loans will require low down payments and mortgage insurance premiums are typically lower than those associated with FHA loans. 
Steps to Prepare for Mortgage Qualification 
When you have decided that you would like to venture into the world of homeowning, there are two very important steps to take. First, it is wise to hire a licensed real estate agent who will be able to guide you through the process. Second, begin to prepare for pre-qualification to obtain a mortgage for your new home. Below are some common steps you can take in order to prepare for mortgage pre-approval. 
Calculate an estimate of your monthly income - If you are a medical professional who is relocating for employment, this can be achieved by asking your new employer for an official written letter detailing the salary that you will be receiving. 
Review your credit history - As part of the pre-approval process, lenders will conduct a review of your credit score and history. Ideally, they will ask for a FICO score of at least 680, if not 700. Private lenders who specialize in providing funding to medical professionals may have different requirements for credit that differ from your typical lender, so it is important to ask them for this information beforehand. 
Set a Budget - Much like the importance of a budget for your move, it is important to set a monthly budget for your living and mortgage payments with respect to your income. There is nothing worse than having your eye on a beautiful home only to find out that you cannot conceivably afford to buy it. Total payments for a mortgage ideally shouldn't exceed more than 30% of your monthly income. 
Start saving! - Beginning to save for a down payment on a mortgage may be a harder task to accomplish if you are having to relocate for employment. However, if you take advantage of the relocation packages that are available to you via your new employer, this should be a little less stressful for you! 
Concluding Thoughts on Relocation Resources for Medical Professionals 
Relocating for medical professionals can be an extremely stressful situation. There are a lot of logistical and financial considerations that need to be planned for, but it is not an impossible task. First, decide what type of property and community you would like to live in when you arrive in your new home, Second, ask your new employer if there are any relocation packages available to you in order to help with your move. If there are none, begin exploring other options from private lenders.
Overall, when moving, it is important to plan ahead as much as you can! Planning will streamline the process for all those involved!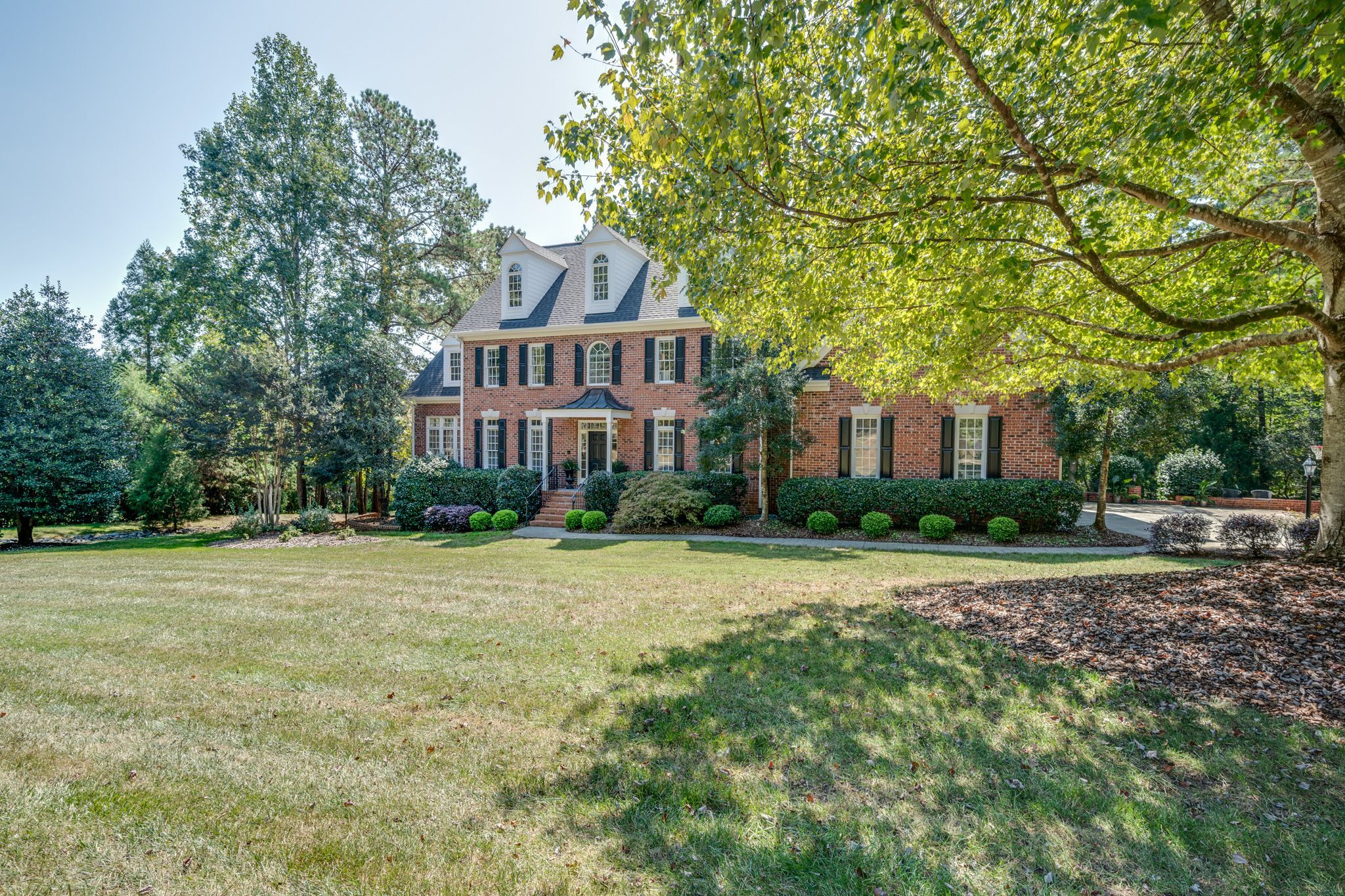 Find your new home
Search real estate and homes for sale