7 Questions You Should Be Asking When Buying A House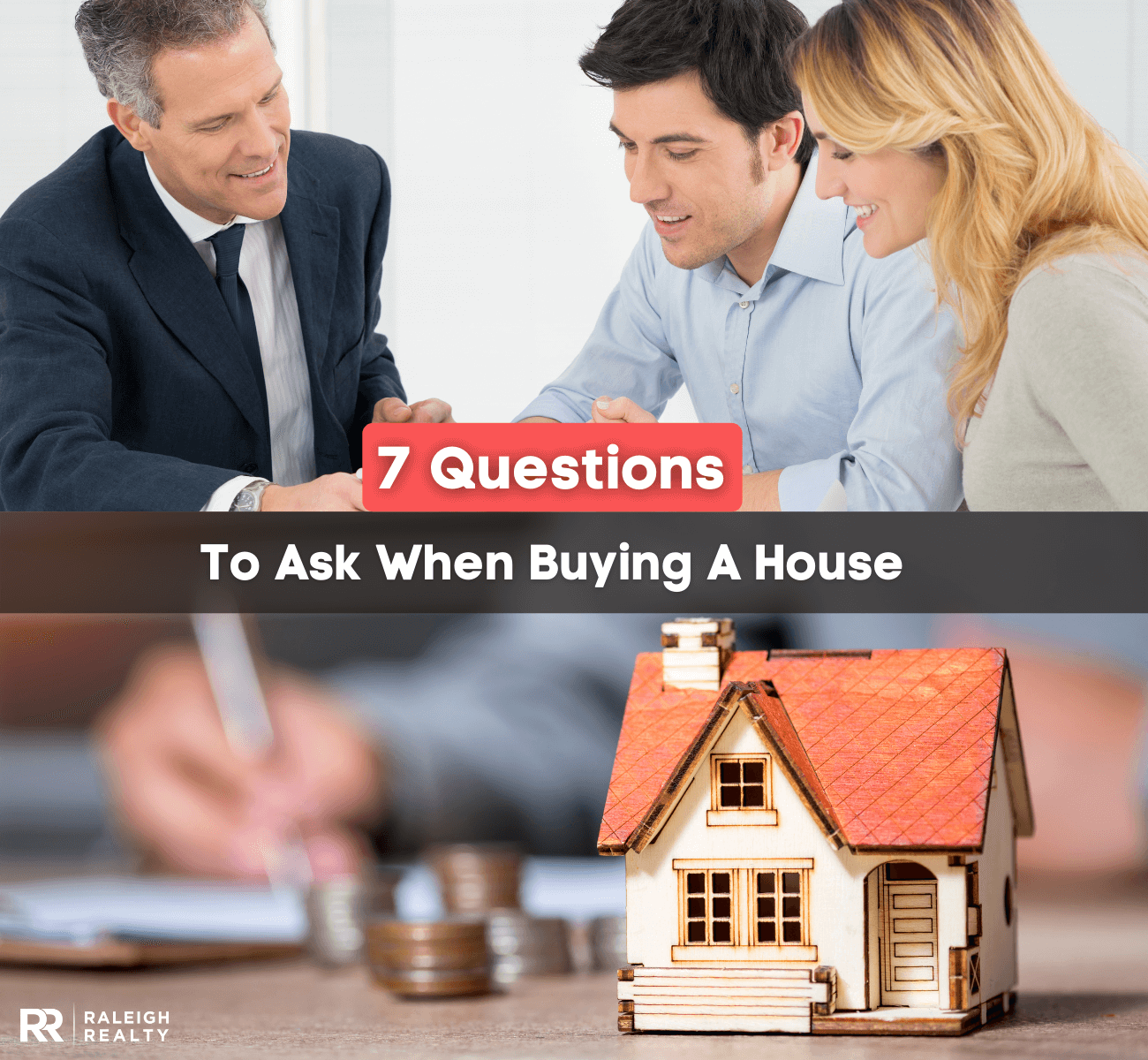 Questions To Ask When Buying A House
Wondering what questions to ask when buying a house? Here's everything you need to know about buying a home! 
Whether you are a first-time home buyer or a seasoned veteran of the housing market, buying a house is no small undertaking. It can be very easy to start looking at homes and begin to fall in love with them before considering the more practical components of the sale. Let's take a deeper look at what questions you should be asking when you are buying a home to ensure you are buying the one that is exactly right for you.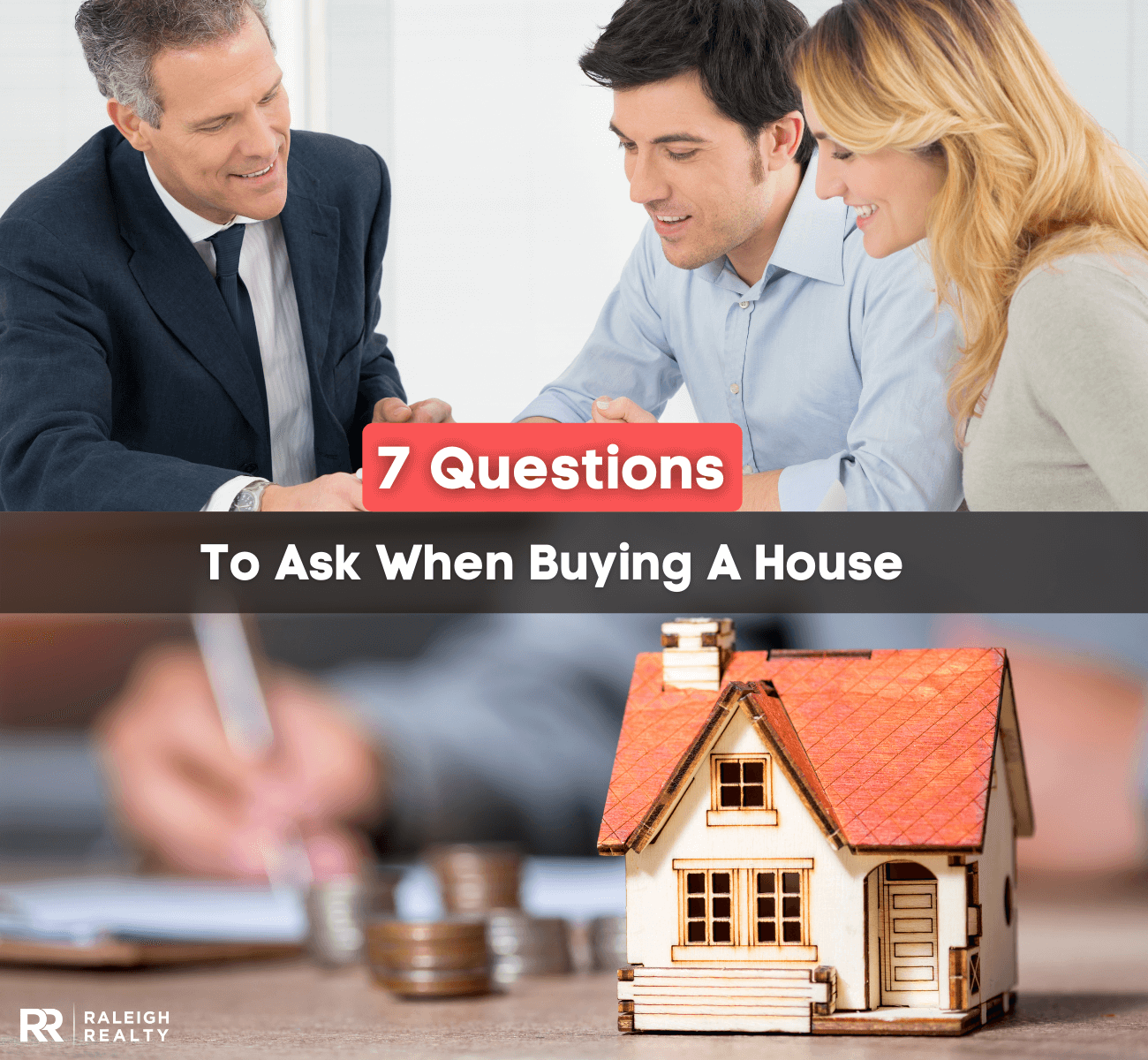 What Is My Budget?
The first step you want to take when considering buying a home is figuring out exactly how much house you can afford. There is nothing worse for a buyer than starting to look at homes online, falling in love with a few, then realizing that they are not in your budget. It can be an extremely demotivating position to be in.
So how do you determine how much you have to work with in your budget? The first step that you can personally take is to look at your finances. Take a closer look at your income in comparison to your bills and start to get a general idea of how much of a mortgage payment you may be able to afford. Next, you can get in touch with a mortgage lender who will be able to start you on the pre-approval process. For this process, some of the common documentation that you will need to provide to the lender include your most recent pay stubs, tax returns, marriage licenses, divorce settlements, child support documentations, and bankruptcy documents. Your lender will then run a thorough credit check. 
Why is pre-approval so important? There are two main reasons: 
Pre-approval lets you know how much of a purchase price you realistically can afford when you start your home search. 

It lets sellers know that you are serious about purchasing their home and that you have done the work to be in good financial standing. You will often be asked to provide Proof of Funds or Pre-Approval documentation with the submission of offers on a home. Sellers want to know that you will be able to follow-through with the purchase of their home. 
Pre-approval can be stressful and intimidating at times, but it is crucial that you complete this step as early as possible. 
How Do I Know If My Real Estate Agent Is The Right Fit For Me?  
Much like buying a home, choosing a real estate agent is not something that should be taken lightly. A real estate agent should be someone that has knowledge of the industry and the location that you want to move to, but should also be someone that you are comfortable spending a good amount of time with. You will be in contact with this person the entire time you are looking for a home and more often than not, you will also be in a car with them when you are going to various showing appointments. If you don't mesh well with this person, that is going to be one awkward car ride. 
So what are some of the ways you can go about finding a real estate agent? 
Referrals - Consult with family and friends to see if they have realtors they have worked with in the past who would be willing to lend you their expertise. When you are referred to a certain agent, it is still a good idea to conduct your own interviews with this person to make sure they are actually a good fit before signing an agency agreement. 

Go through your lender - If you have gotten pre-approval for a home, but don't yet know of a firm to work with, chances are your lender will have some ideas for you! A majority of their job involves working with real estate agents on a regular basis, so they will be able to tell you who is going to work hard for you and who will not be worth your time. 

Online Research - Luckily, we live in a world where information is literally at our fingertips. You can google local real estate firms in your area and read a whole slew of reviews from people who have worked with them in the past. As always, take these reviews with a grain of salt and have your own conversations with any realty firms you are considering to make your own decision about whether they are a good fit for you or not.
 Once you have found your perfect real estate agent, then comes signing an agency contract!
This is a necessary step to take so that you can ensure your agent is dedicated to you and will do everything in their power to find your perfect home.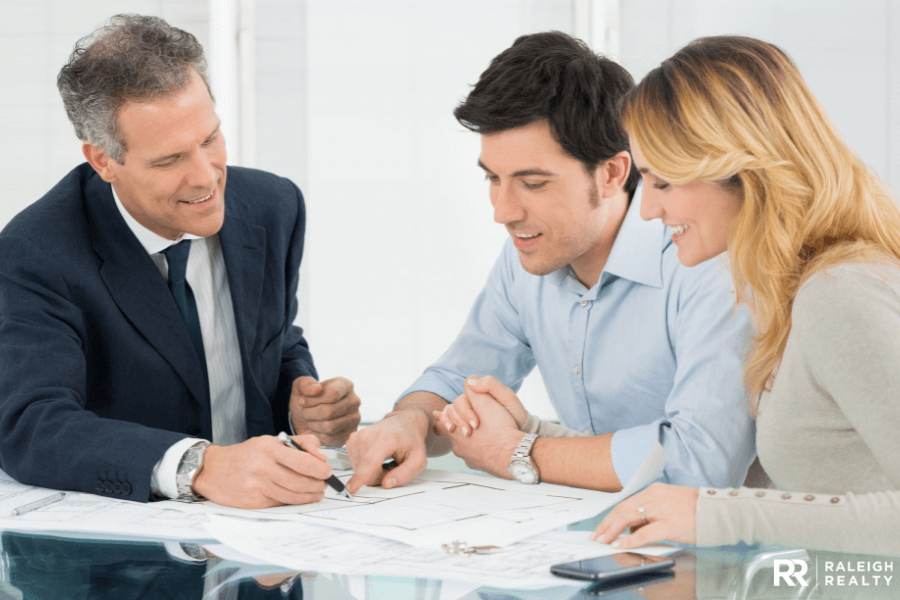 What Are My Total Costs?
In addition to the offer price on a home and any down payments necessary for your loan, there are other costs that need to be explained to you before you buy a home. Typically, a house's total cost will include the following items: 
Due Diligence - Due diligence is a separate, non-refundable fee that a buyer gives to the seller within twenty-four hours of forming a contract on a home. This money can be thought of as "good faith money" that you are giving them up-front to show that you are dedicated to the sale. Although it will be credited to you at closing, these funds need to be readily available so that you can quickly deliver them to the seller upon contract formation. Due diligence fees typically range anywhere from 3-5% of the offer price.  
Appraisal -  An appraisal is one of the first steps that occurs after placing an offer on a home. Completed by a licensed appraiser and paid for by the buyer, this step is taken to determine a home's value based on its overall condition in comparison to similar homes on the market. The cost of an appraisal will vary depending on the size and location of the home, but generally speaking, if you are searching for a house in Raleigh the average price will be anywhere from $300 to $450.

Inspection - Why do we conduct a home inspection once you have made an offer on a home? Simply because you want to know exactly what you need to fix, if anything, upon moving into your home. There is an opportunity for a buyer to negotiate for the seller to pay for repairs if major issues are revealed. 
Mortgage Insurance Premiums - Depending on what type of loan you choose, some of them may require smaller down payments. Loans such as these often will require you to purchase mortgage insurance, which is an added monthly fee. 
Homeowner's Insurance - Again, if you are dealing with a loan, your lender may require you to purchase homeowner's insurance. Even if this is not the case, it is never a bad idea to purchase homeowner's insurance as a measure to protect your assets.
Taxes - Monthly taxes may be rolled into your monthly mortgage payments in order to pay for things such as road maintenance, schools, and other crucial services in your area. 
HOA Fees - Not every home will have HOA fees, but if you are in a neighborhood with a community pool or clubhouse, chances are you will have an HOA fee. The price for HOA fees will vary from location to location. 
Be aware that a good majority of these costs can be rolled into your closing costs. Typically closing costs range anywhere from $5,000-$8,000 dollars. Much like due diligence fees, these fees are something that you should financially prepare for ahead of time. 
What Items Are Included In The Sale of the Home? 
When looking at a home, it is important to remember that there will only be certain items that will be included in the sale of the house. You know that you are getting the house itself, but what items are the seller going to take with them? Will they leave the window treatments and major appliances? What about the light fixtures? These questions are ones that you need to be asking so that you have an idea of what items you will need to purchase yourself upon moving into your home.
This is where it is especially important to read the contract and have a conversation with your real estate agent. Most items that will convey with the sale will be detailed in the MLS listing, which your agent has access to. If there are items that you are curious about, but are not mentioned in the listing, your agent can simply ask the listing agent in order to find out exactly what the sellers will be taking with them. These items should also be listed in the contract so that both parties are aware of who will have ownership once the sale is complete.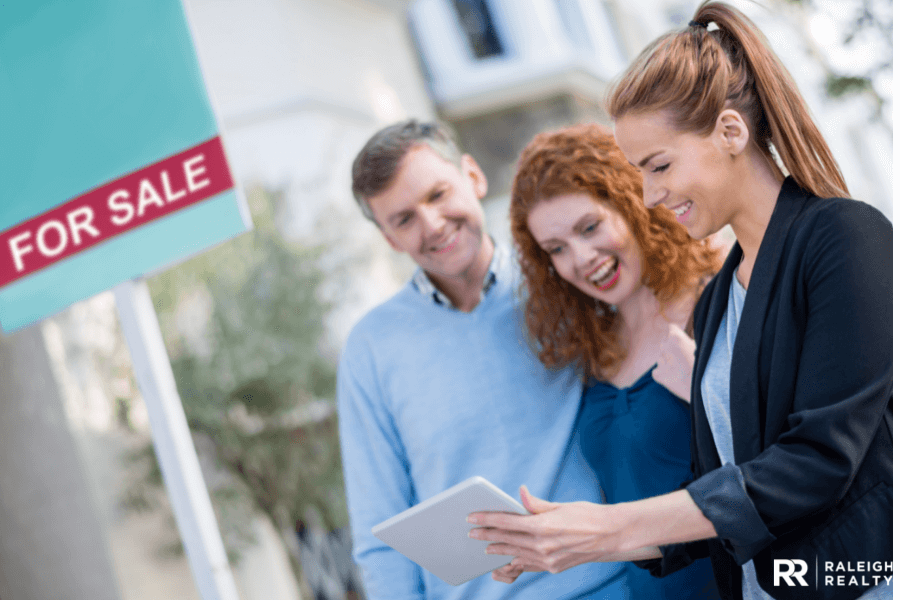 Has The Home Had Any Recent Updates?
Updates to the home not only provide more value, but it can be an opportunity for things to go wrong if they are not installed properly or the owner tried to save some money by doing the work themselves. If the seller has performed updates on the home, this will usually be detailed in the MLS listing and your agent will be able to relay this information to you. However, it is never a bad idea for your agent to directly ask the listing agent for this information just in case there have been newer updates on the home after it was officially listed. 
It is everyone's dream to buy a home that is move-in ready, but the reality is that you might have to fix some things when you do move into your home. Asking about updates before making an offer can help you decide if you really want to move forward with placing an offer or if you want to move on to finding another home that will not require any work from you. 
How Much Have Nearby Homes Sold For? 
Why is this an important question to ask? There are really two reasons: 
To have an idea of how much you should be offering for the home. This is something that a buyer's agent will help you figure out. When you are ready to make an offer on a home they will run a comparative market analysis, which will compare your home to other homes in the same area that have recently sold (usually within the past 90 days), are currently on the market, or have pending sales. They will then look at the data in order to determine how much you should be offering on the home, as well as what it will more than likely be appraised for. This step is an especially important part of the buying process. 
Asking how much nearby homes have sold for will give you an idea of what kind of profit you could make if you decide to sell your home one day down the line. If you are aware that the home you are wanting to purchase is not as updated as others or needs a little more love, you know that the value of your home will increase exponentially if you put the work into it. On the other hand, if your home is the most expensive one in the area, you may want to consider how neighboring homes' overall condition will impact the value of yours. If you are wanting to sell, will a potential buyer shy away from your house because the others surrounding yours are not as nice? 
When it comes to market value, asking this question can provide you with information to not only help you determine how much you will more than likely be paying on the home, but how much of a profit you can potentially make if you are to eventually sell the home yourself.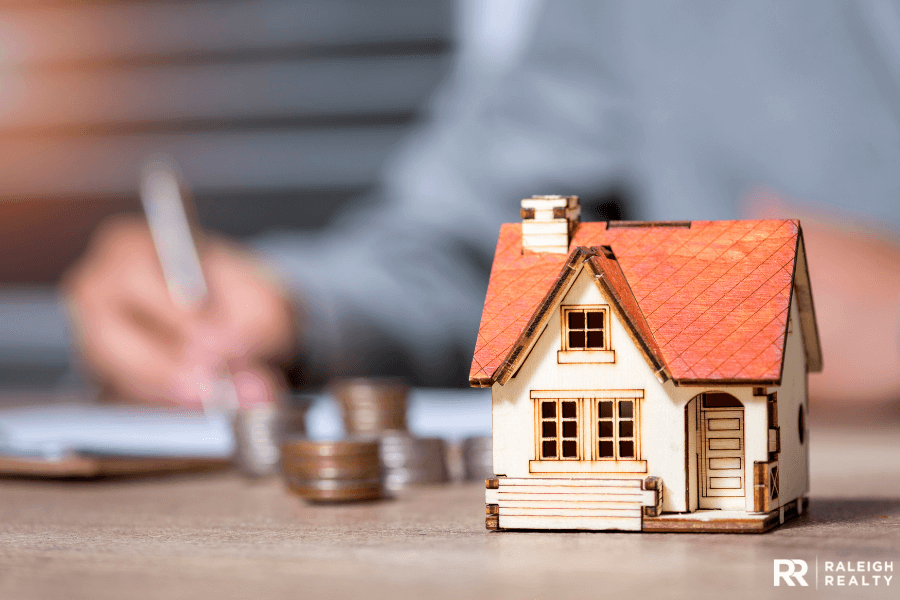 How Is The Neighborhood?
Whether you are moving to Raleigh or another part of the country, you always want to know about the neighborhood that you are moving into. Some of the questions you should ask are as follows: 
Is the neighborhood family-friendly? If having a family is something you see yourself doing in the future, will you have neighbors who are in the same stage of life you are? Not only will this provide you with a support system and sense of community, it will do the same for your children. 

Is there easy access to amenities? Some people do not mind having to drive twenty minutes to get to a grocery store, but if you would rather not, this had better be on your list of questions to ask when you are searching for your forever home. If you like to be within walking distance of restaurants, coffee shops, or nightlife you will more than likely need to narrow your house search down to an area that is more metropolitan than rural. If you are moving from another state and have absolutely no idea what the area you are moving to offers, the best person to ask for this information is your real estate agent. They should be able to guide you to a neighborhood that meets your needs. 

How is the school district? If you are planning to have a family or already have one, you need to know that your children's education is going to be supported. Moving can be a huge transition for kids, but having support from their school can help to alleviate this. No school system is perfect and often comes down to the teaching staff, but conducting your research beforehand can help you decide what route you want to take. If the public school system is not highly rated, you want to know this ahead of time so you can explore other avenues such as private or charter schools. 
Final Thoughts On The Questions To Ask When Buying A House  
When considering buying a home, you want as much information as you can possibly get about a certain property. Do not be shy about asking questions. You have the right to have as much knowledge as possible when you are considering making an offer to purchase. You can conduct a lot of research on your own by looking online or asking friends and family, but having regular conversations with your real estate agent will be very important. 
At Raleigh Realty, our goal is to be a resource to you for all your buying and selling needs. We make sure that no questions are left unanswered in order to provide you with a sense of ease when making one of the most important purchases of your life. Feel free to contact us today! We are here to help!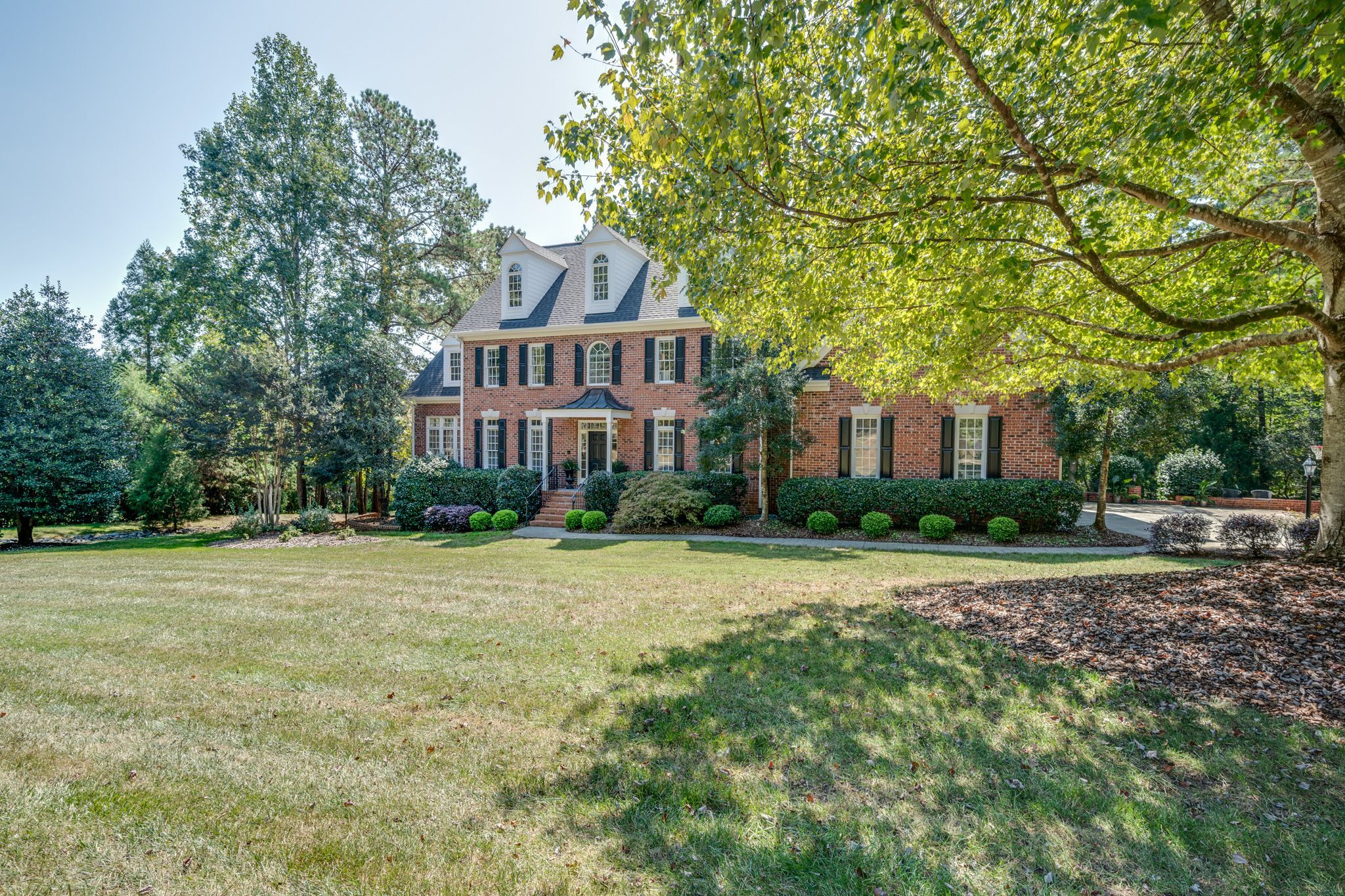 Find your new home
Search real estate and homes for sale