Raleigh vs. Charlotte: Pros and Cons of North Carolina Cities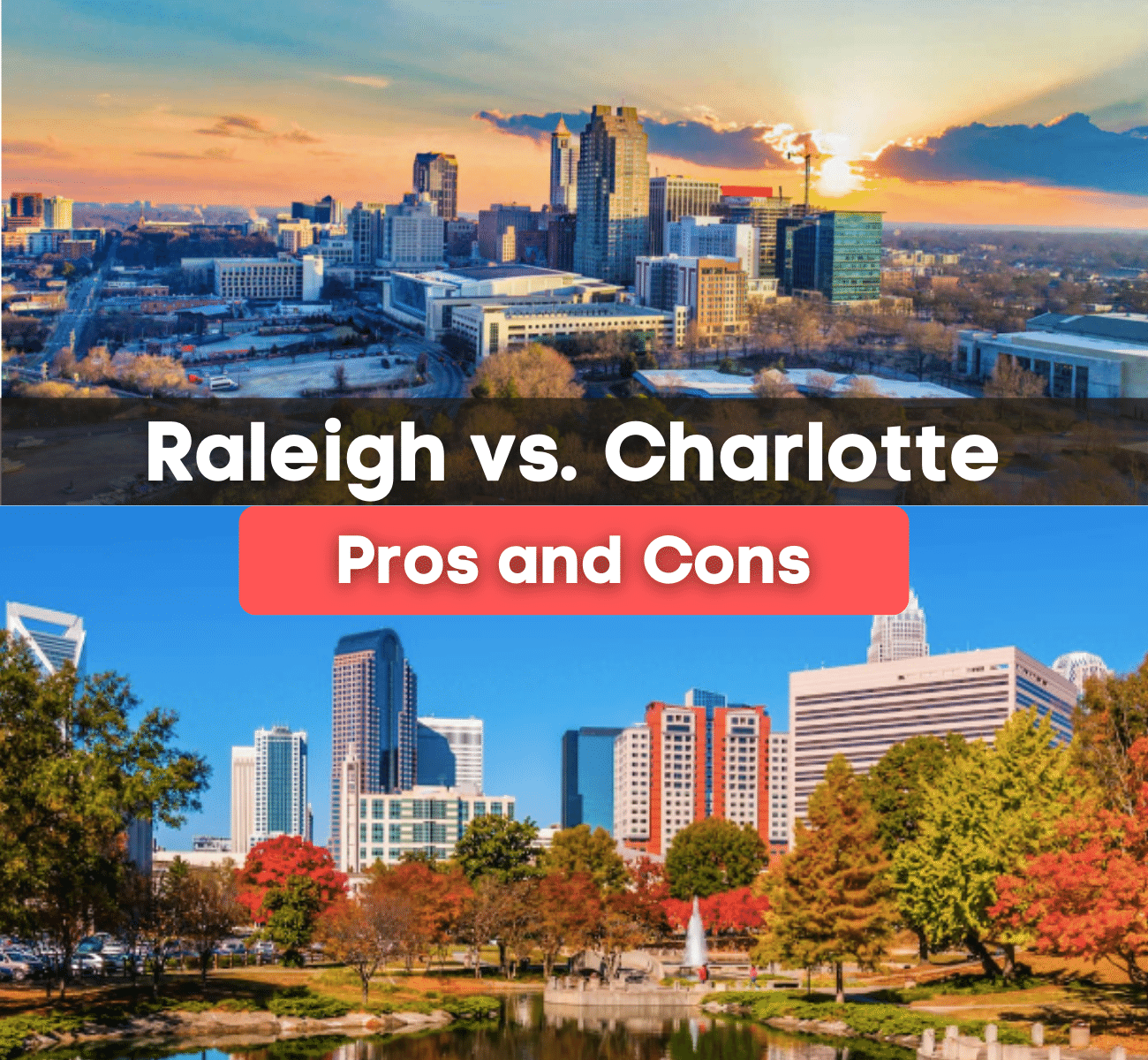 Raleigh vs. Charlotte: Pros and Cons of North Carolina Cities
Are you considering moving to North Carolina but need to know which city is a better fit for you? In this article, we will break down the Pros and Cons of Raleigh and Charlotte as a guide to help you make the best decision!
Raleigh and Charlotte are the two largest cities in North Carolina. Naturally, these two cities top the charts for people moving to North Carolina yearly. Because each town is so unique and diverse from one another, we have decided to break down the pros and cons of each city for you in this article to find which city seems like a better fit for you.
Depending on your lifestyle and what you do for a living, you will find that each city offers a unique set of characteristics that may or may not be appealing to your individual needs when looking for a place to settle down in and call home.
As you read through our article, we have separated each city to break down the pros and cons to simplify things. We hope you will walk away from reading this article feeling more informed about each city, and hopefully, we will have answered any of your questions regarding which city might be best for you!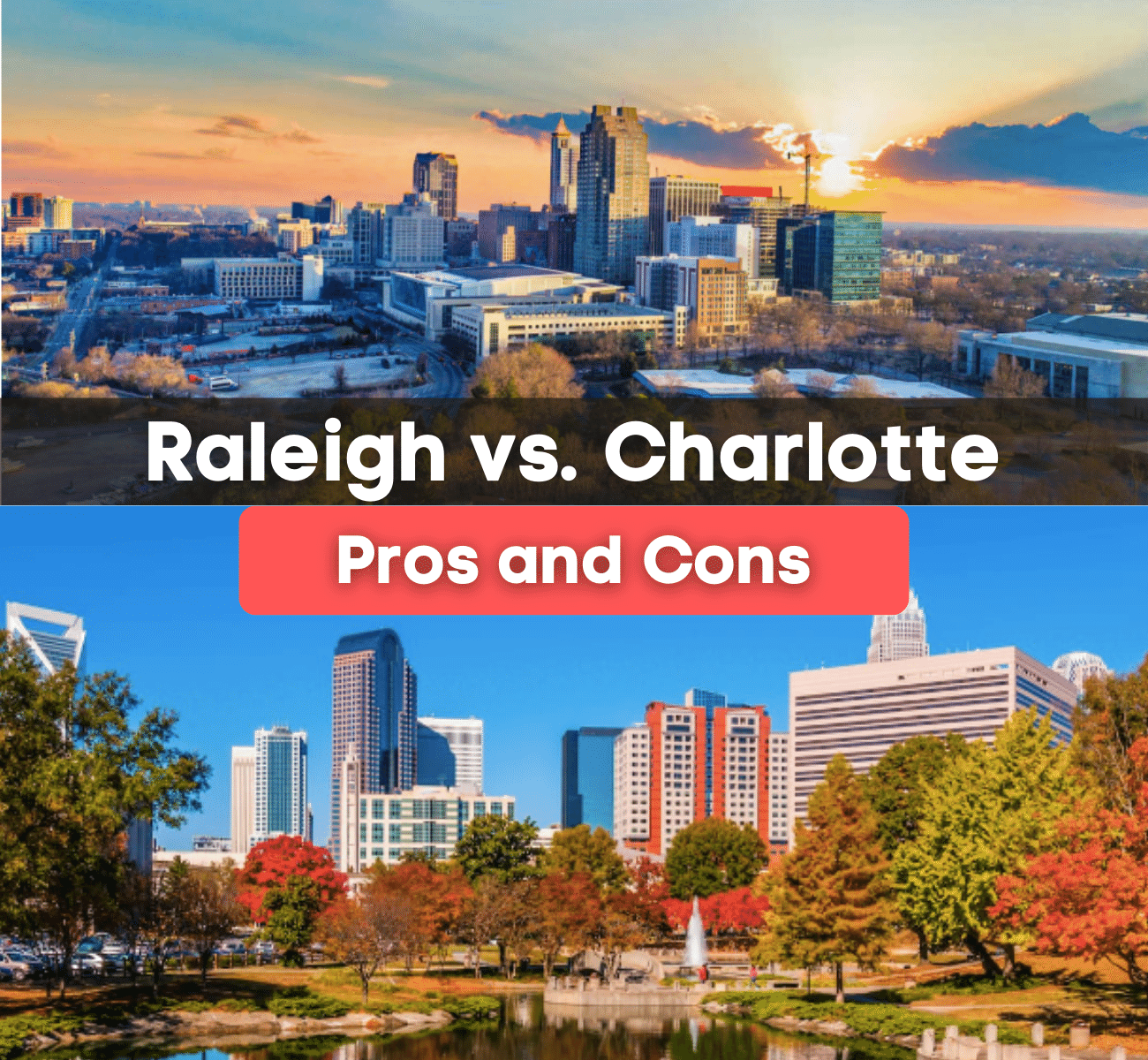 Pros to Living in Raleigh, NC - The City of Oaks
Outdoor Recreation
Raleigh offers much to enjoy outdoors! Raleigh's Pullen Park, Coastal Credit Union Music Park, and the Neuse River Greenway, with 27.5 miles of paved walking trails, are favorites. You will quickly see that Raleigh is surrounded by nature and invites all who live here to highlight the natural elements of "The City of Oaks."
Thriving Job Market
Raleigh has had a steadily booming economy for decades with a meager unemployment rate, putting Raleigh at the top of the charts for best cities for jobs in the U.S. Raleigh's Research Triangle Park area is the central hub of all Tech Companies based out of Raleigh. Aside from that, there is also an abundance of healthcare, education, government, manufacturing, and finance jobs. Due to the high demand for housing and people moving to Raleigh, NC, every year, Raleigh has grown with the market and continues to bring in large companies each year, such as Apple, Amazon, IBM, Cisco, and Red Hat, to name a few.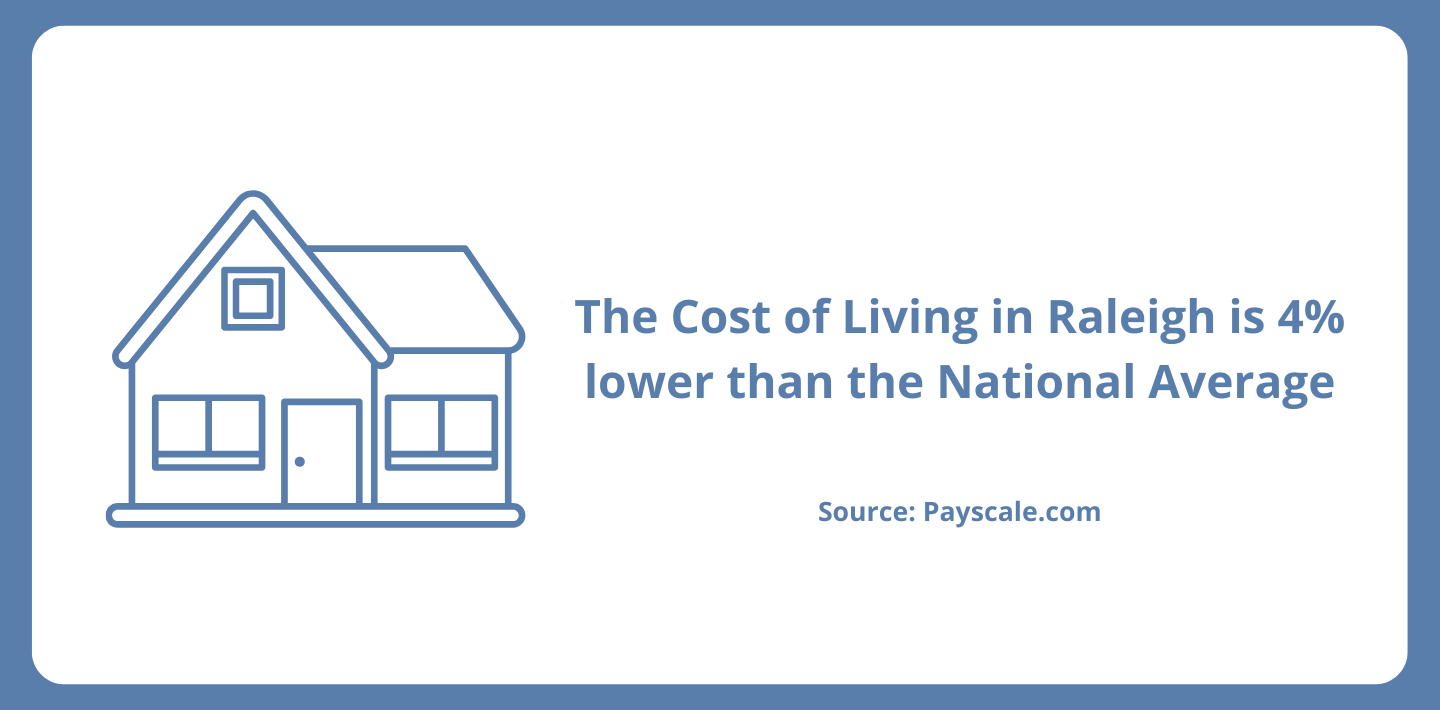 Reasonable Cost of Living
According to Payscale.com, Raleigh's cost of living is 4% lower than the national average, making this a hot spot for people moving into the South. This is part of the reason the housing market has been so competitive. Many people move to the Raleigh area for affordable housing and the general cost of living, with lower healthcare costs, transportation, and groceries.
Many Neighborhoods to Choose From
Raleigh itself has many areas to choose from. Because Raleigh is spread out, you can find communities with a more suburban feel without being far from the hustle and bustle of all the city offers. Even when you look at the general scope of the Raleigh area, you will see that many suburban towns have started to grow in population as the city grows. Towns like Cary, Apex, Holly Springs, Fuquay Varina, Wendell, Knightdale, Garner, and Clayton have seen a significant uptick in home sales and new construction over the past 20 years, offering even more options to live near Raleigh.
Access to Top Healthcare
Duke Health and UNC Healthcare are North Carolina's top 2 best hospitals making this a significant asset to the Raleigh area and its residents. With top-notch care and professionals alike, many residents have found this to be another big reason to live in the Raleigh, NC, area.
Top Notch Education
Higher education options in the Raleigh area are endless. With Duke University in Durham, UNC in Chapel Hill, and NC State right in Raleigh, it is easy to see why Raleigh is known to be one of the most educated cities in the nation. As far as the public school system is concerned, the average school ranking in Raleigh is 8/10, bringing this to the top 30% in the state. Raleigh also offers some year-round school options in Wake County, giving families a lot of choices to fit their lifestyle.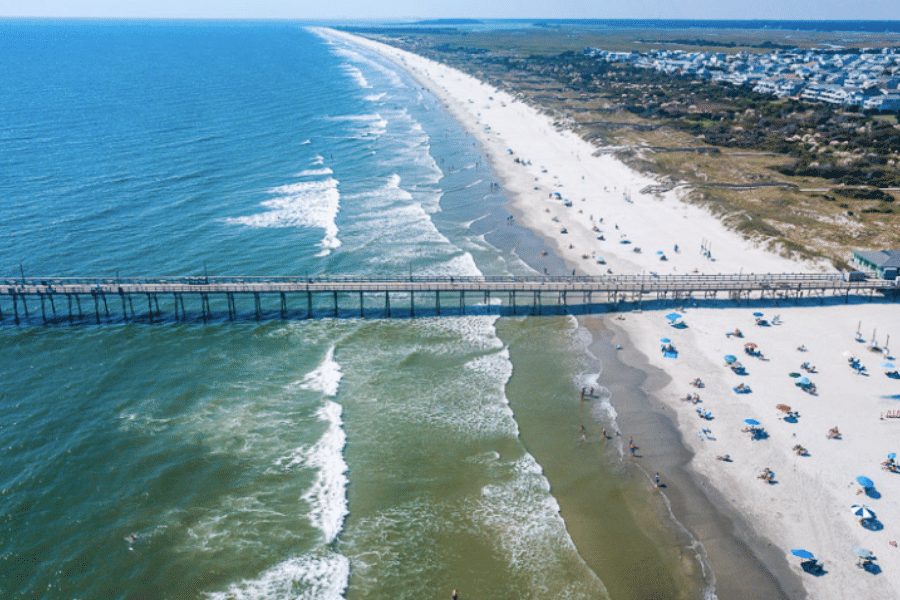 Proximity to the Mountains and Beaches
One of the top reasons many people like living in Raleigh is its central location to the beaches and the mountains. You can be at the beach within two hours, making it a great day trip! If the mountains are calling you, head west, enjoy the Blue Ridge Mountains and the Smoky Mountains, and even check out Asheville!
Cons to living in Raleigh, NC
Higher Tax Rates
North Carolina has a 7.25% Sales Tax, and you can expect to pay between 4-5% in income tax when living in North Carolina.
Limited Public Transportation
The Raleigh area is very spread out, with limited public transportation options. Since it's not a very walkable city, most people living in Raleigh depend on getting around by their cars.
Unpredictable Weather
If you live in Raleigh, you will know how the temperatures fluctuate from hour to hour. Seasonally, Raleigh tends to have hot and muggy summers, with temperatures averaging about 90 degrees. During the fall and winter months, the temperatures can shift from a morning starting in the high 20s and ending in the 60s, making it difficult to know what to wear on a given day!
Pests
Because we are in the South, you will see many giant bugs, roaches, and snakes. Many people moving into the Raleigh area from other parts of the country may not realize that there are many pests you will want to avoid, so make sure hiring a pest control company is at the top of your to-do- list!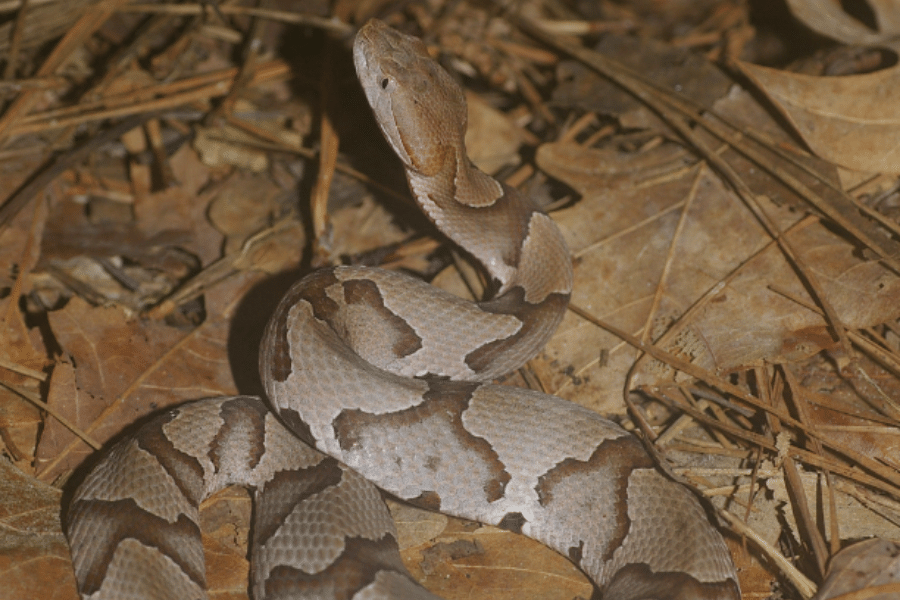 Capped Schools
Due to the influx of people moving into the Raleigh area in droves, the K-12 public school system has been facing issues with capped schools and redistricting, making this a challenge for many parents raising young children. On the other hand, the Raleigh area has many Magnet School options, Charter School options, and STEM programs giving parents more options to choose from!
Competitive Housing Market
If you're considering moving to Raleigh, one of the downfalls is that the housing market has such a huge demand, and the inventory can't keep up with the growth. You can find many homes for sale in your area, but just be prepared for the competitive market you may face. You will want to have a great Real Estate Agent in your corner, so if you're looking to move to the Raleigh area, be sure to contact us for all your real estate-related needs, and we will be here to serve you!
Pros to living in Charlotte, NC - The Queen City
Booming Job Market
Charlotte is known to be the financial hub for many banking companies in the U.S. Aside from this; you will find many companies in the technology field, healthcare field, and transportation industries. A hub to Bank of America, Wells Fargo, American Airlines, Honeywell, and Lowe's, to name a few, you can see that the foundation for fast job growth and steady income has been one of the top reasons people are flocking to the Charlotte area.
Competitive Cost of Living
If you want to stretch your budget and work in finance, you will see that living in Charlotte offers much more financial freedom than a city like New York City, for example. Many people living in Charlotte will find that they can afford a lot more on their budget here in Charlotte than they can in other cities across the nation, making this one of the top reasons to live in Charlotte.
Plentiful Options for Outdoor Activities
With mild winters, beautiful fall foliage, and a fresh and bright spring season Charlotte has seen the demand for things to do outdoors. Fan favorites include Lake Norman, Carowinds Amusement Park, Rosedale Plantation, Catawaba River Greenway, Freedom Park, and of course, the Charlotte Motor Speedway, to name a few.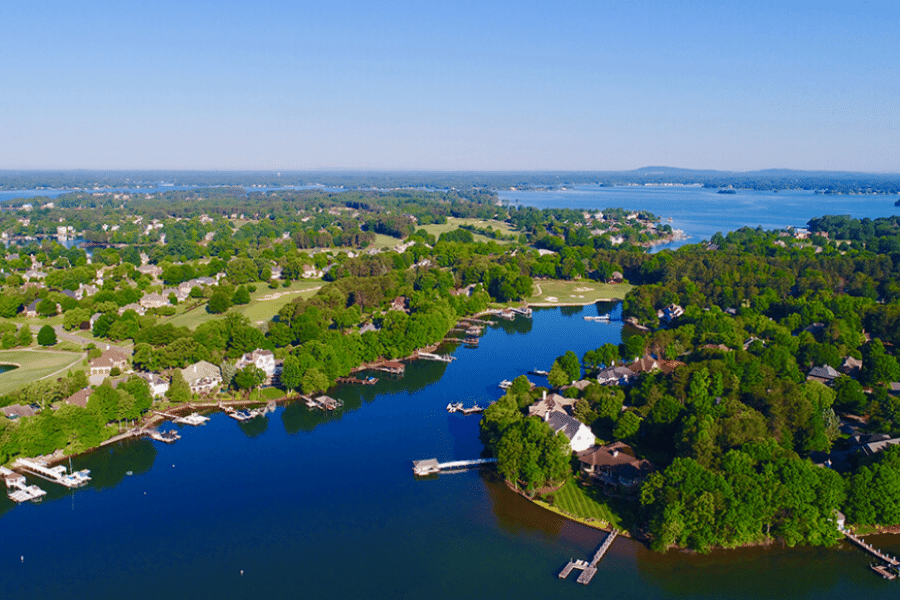 Pro Sports Teams
One of the fun pros of living in Charlotte is the abundance of pro sports teams in the city. The NFL's home to the Carolina Panthers, the NBA's Charlotte Hornets, and the Charlotte Motor Speedway, the birthplace of the Nascar Hall of Fame. Sports lovers can enjoy all that Charlotte offers right in their backyard.
Proximity to the Mountains
Although Charlotte isn't close to the coast, one of the great things about living in "The Queen City" is its proximity to the majestic mountain regions of both North Carolina and Tennessee. Some favorite hot spots include the Smoky Mountains and Cherokee, High Country and Asheville, and the foothills. Many Charlotte natives like to take a weekend away to explore and hike the mountainous regions in the surrounding areas.
Charlotte-Douglas International Airport
Air travel is made so easy living in Charlotte, with Charlotte-Douglas International Airport in town. Because it is the hub for American Airlines, you can travel both in and out of Charlotte domestically and internationally. Here you will find this is a massive plus for those who commute, travel to visit family or like to get away frequently!
Cons to living in Charlotte, NC
Rising Cost of Living
With its strong economic growth, Charlotte has seen a steady uptick in the cost of housing both in rental markets and for home buyers. This has become a growing concern for Charlotte residents and those considering moving to the area.
Traffic and Congestion
The infrastructure in Charlotte has been ever-changing with rapid growth; however, it still has a long way to go. Many people in the Charlotte area complain that the traffic can sometimes get in the form of daily living.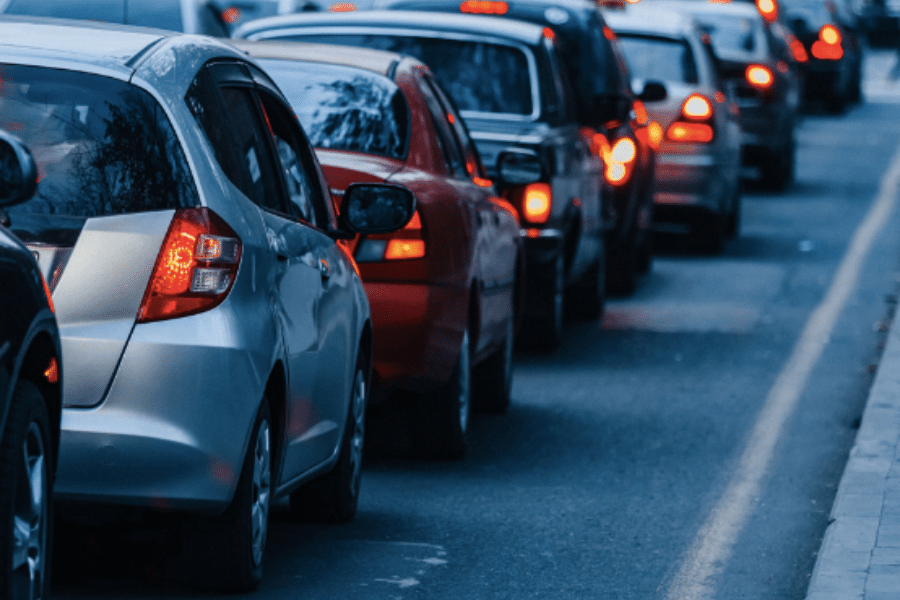 Lack of Culture
Because Charlotte has become a famous city for transplants, but it lacks a rich and authentic culture dating back to the roots of Charlotte and the history of the Charlotte area. However, it does bring in many cultural elements from different regions of the US, making this a great melting pot.
Crime Rates
Crime rates can be a concern in any major city. Charlotte as a whole was given a grade of D+ by CrimeGrade.org; however, there are many areas of Charlotte with high safety ratings. Make sure to research when you're looking to move to Charlotte.
Inefficient Public Transportation
Keep in mind there is not a lack of public transportation; it's the efficiency of the public transportation system. The bus and the light rail systems lack transportation options to the airport, contributing to the overall traffic congestion in the city.
Higher Tax Rates
Since North Carolina has a flat tax rate, it is similar to Raleigh. Charlotte falls within the same issues of 4-5% in state income tax rate combined with a 7.25% sales tax, contributing to your yearly bottom line.
Raleigh vs. Charlotte, Pros and Cons - The Bottom Line
While moving to a new city may not be easy, this article has given you better insight into what each city offers. Raleigh and Charlotte have become some of the top cities for people to relocate to for the past several years, and there are so many great reasons why.
Raleigh offers a more suburban lifestyle, while Charlotte has more of a city feel. But, whichever city fits your needs, it is essential to remember that no city is perfect. These North Carolina cities' overall growth and development will continue to lure people to North Carolina for years to come.
Explore Raleigh and Charlotte with Raleigh Realty
We hope you have enjoyed our article on Raleigh vs. Charlotte: Pros and Cons of North Carolina Cities.
If you're thinking about relocating to Raleigh or Charlotte, please be sure to contact us to reach one of our leading Local Real Estate Agents to help answer any questions you may have!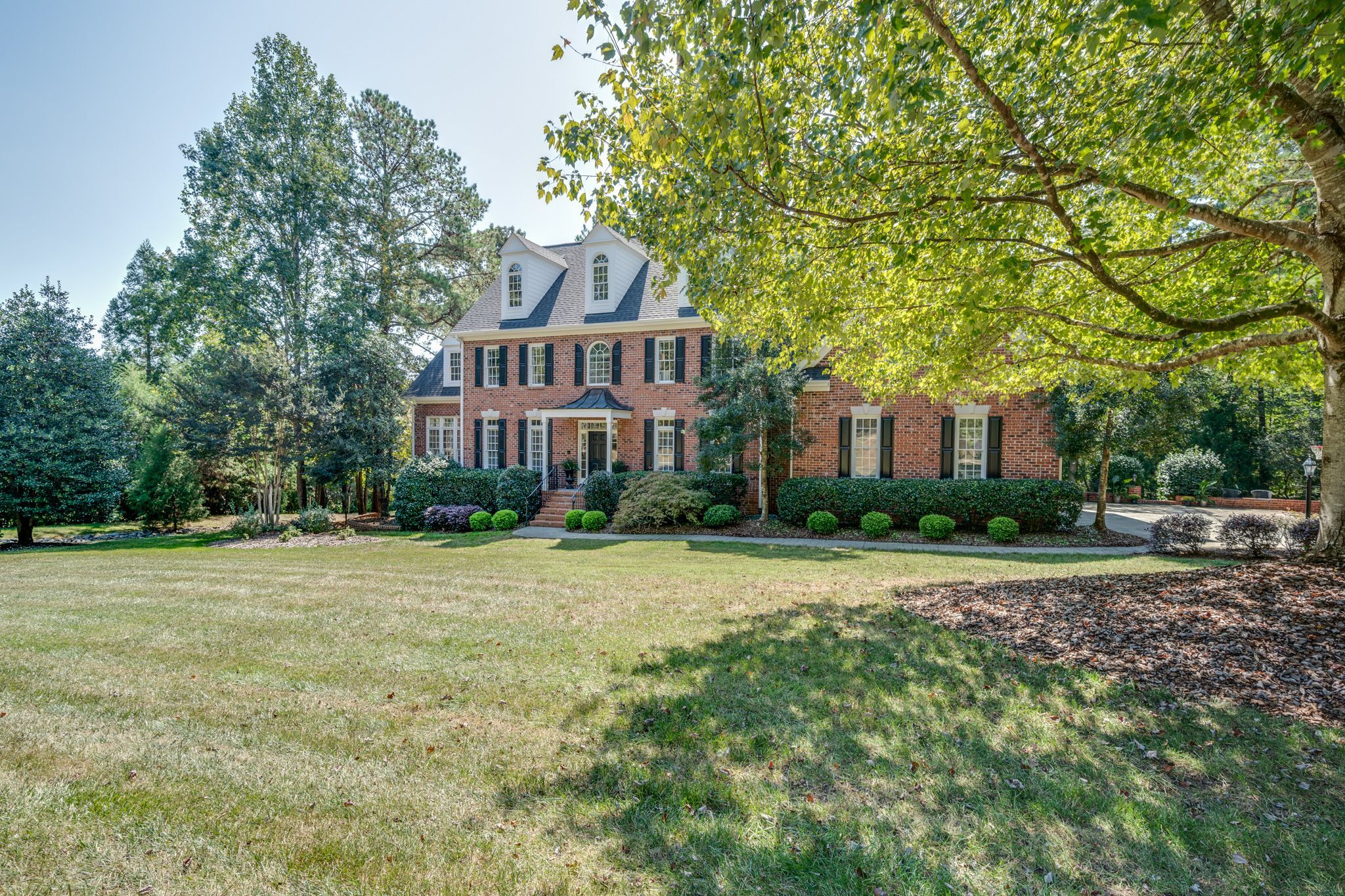 Find your new home
Search real estate and homes for sale