11 Takeaways: How to Write a Great Real Estate Listing Description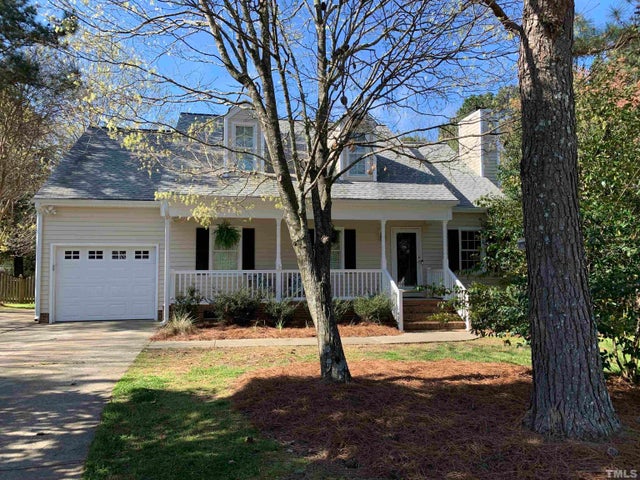 How to Write a Great Real Estate Listing Description
Writing a great real estate listing description can be the difference between a home sitting and a home selling. When researching homes for sale online, buyers are almost always drawn to the property photos and title first. A property with professional pictures and a descriptive title will be far more likely to entice a buyer to click on the listing over a listing with dark, poorly taken cellphone pictures and a vague, nondescriptive title. 
In addition to professional photos and a descriptive headline, the listing description is a critical component of the listing process. When written well, a listing description should provide prospective buyers with the information necessary to prompt them to set up a showing request. A poorly written listing description makes the real estate agent appear disorganized and unprofessional and may provide incorrect or confusing information to prospective buyers. 
When preparing to list a home, if you feel tempted to skip over the important step of writing a listing description, bear in mind that the listing description is not only used on the listing itself, but will also be used in social media, open house materials, marketing information, and more.
How to write the listing description headline:
The listing's headline title should include the most important, top-selling features of the home. This can be challenging to do, considering most listing titles can only be seven or eight words. If the listing is located in a coveted area, it is best to include that information in the title.
Here are some examples of strong titles that should entice buyers to click on the listing: 
Condo in Raleigh, NC: "Modern Condo in Downtown Raleigh Boasting Sweeping City Views"

Townhouse in Raleigh Near Dix Park: "Beautifully Renovated Historic Townhome near Dix Park"

Home in a North Raleigh neighborhood: "Beautiful Brick-Front Estate in the Red-Hot Cedar Hills Estates Neighborhood"
These headlines are far more descriptive and engaging than "Large Home in North Carolina For Sale."
How long should a listing description be? 
It is typically advised to make the listing description around 250 words. That should provide enough content for the buyer to get a strong grasp of the property's details without overwhelming them with too many specifics. 
How should the listing description be formatted?
Break the listing description down into three separate paragraphs, allocating about 80 words per section. If the content can be broken down even further with individual paragraphs for the kitchen, baths, backyard, etc., that's even better. Bulleted lists also work well when calling attention to a property's primary selling points. 
Remember: buyers are most likely to skim the listing description before they commit to reading it line-by-line. Try to provide the information in an easy-to-read format that is broken down into separate paragraphs and bulleted lists so that the reader can quickly find the information they need. 
How to Write a Great Listing Description for Your Real Estate Listing
Step #1: The first paragraph
The first paragraph should include the property's most important features, since some readers may only read the first paragraph. Sometimes the best feature of a home is the location. If it was recently renovated, has sprawling outdoor space, or is in a luxury high-rise offering city skyline views, this is where you will want to mention those details. One other thing to consider mentioning may even be the school district though you need to proceed cautiously with something like this and you may want to run it by your Broker-in-Charge to see if it's allowed. The first sentence or two is a great place to put the details that didn't fit in the headline. 
Try to walk the reader through the home with the description. For example, you can say something along the lines of, "Immediately upon entering this 4-bedroom, 4.5-bath home, one is welcomed by a grand, two-story foyer that features an elegant wooden staircase leading to the second level." 
Bring them into the kitchen, living, and dining areas and explain the unique features in each room. Does the living room boast a working fireplace? Does the kitchen feature stainless steel appliances and brand-new countertops? Try to be as specific as possible when explaining the kitchen, and feel free to break that section out into an additional paragraph or a bulleted list if it offers considerable amenities and upgrades. 
Details such as farmhouse sinks, shaker cabinets, and quartz countertops as well as barn doors and subway tile are popular features that many buyers look for in a home, so it is important to mention those details if applicable.
Step #2: The second paragraph
The second paragraph should lead the reader through the bedrooms and any additional living areas in the home, such as a finished basement or entertainment area. Next, bring the reader outside and describe any notable features about the backyard, front yard, or garage. Does the backyard boast a spacious sundeck or an in-ground swimming pool? Does the front of the home feature a wrap-around porch or a new driveway? 
Step #3: The third paragraph  
The third paragraph should focus on the area where the home is located. It should mention the school district and any notable features about the neighborhood. Is the home located in close proximity to grocery stores, well-known restaurants, and boutique clothing stores? Is it located near the beach, a lake, or a city? If it is in a building with considerable amenities such as a pool, fitness center, or rooftop lounge, those details should be mentioned. 
Tips for writing a listing description that sells:
Don't exaggerate the listing details
When working with sellers, real estate agents typically learn a considerable amount about the homes they sell. Real estate agents understand the emotional connection their clients have with their home and may exaggerate certain aspects of the listing without realizing it after learning about the home's history. While nearly every home has unique qualities and characteristics and many homeowners feel a strong attachment to their home, it is critical to describe the listing as accurately as possible. 
Although the current owners may consider the home to be "stunning" or "sprawling," as a real estate agent, you will know if those descriptors are truly accurate. If the home has less square footage than average or needs considerable renovations, using words such as "sprawling" and "stunning" are probably not the best way to describe the property. 
Avoid writing words in all caps or using excessive exclamation points
When trying to capture a reader's attention, some real estate agents tend to write sentences such as: "HOME FOR SALE with PRIVATE BEACH!! WATERFRONT PROPERTY with 4 bedrooms and 4.5 baths!!" 
Sentences that use unnecessary punctuation and excessively capitalize words are extremely distracting and typically do not explain the property in a clear, articulate manner. If we were to re-write that sentence above, we could simply say: "Luxurious, waterfront property on a private beach boasting 4-bedrooms, 4.5-baths, and breathtaking, uninterrupted views of the ocean."
That sentence clearly explains the home's selling points and doesn't make the reader feel like the listing description is 'shouting' at them. 
Use Thesaurus.com to find strong adjectives
When writing a listing description, it can be challenging to think of descriptive words and enticing adjectives. While sprawling, luxurious, and stunning are all great descriptors, it is best to only use those words once or twice in the listing so that the description doesn't feel repetitive. 
If you're struggling to find descriptive words, visit Thesaurus.com to search for synonyms of "luxurious," "stunning," "elegant," etc. Adjectives such as "impressive," "striking," and "beautiful" are excellent ways of describing a listing and provide the reader with a detailed understanding of various aspects of the home. 
Avoid using vague descriptions and abbreviations
Phrases such as "this home has it all" or "the possibilities are endless" do not provide a clear description of what the property offers. Try to be as detailed as possible and avoid vague terminology. For example, instead of saying the listing is located "close to shopping," it is better to say, "Conveniently located three blocks from Whole Foods, Target, and TJ Maxx."
In addition to limiting vague language, try to avoid abbreviations as well. While using "SF" for "square footage" or "BD" for "bedroom" is common practice in listing headlines (since the headline length is typically limited to only a few words), it is best to spell these words out in full when writing the property description. Real estate agents may understand the abbreviations in the description, but many buyers may not.
For example, instead of saying "3550 SF, 4 BD, 4.5 BTH home with W/D and WIC," it is better to say, "3,550 square foot home with 4 bedrooms, 4.5 baths, a laundry room with Bosch washer/dryer, and walk-in closets throughout."
Be specific about appliance brands
If the home has name brands such as Gaggenau, Miele, Viking, Bosch, Sub-Zero, or Wolf, it is always best to include those details. Consult with the owner to obtain a detailed, accurate list of all appliances and upgrades in the home before you begin writing the listing description. 
Buyers also tend to favor smart, energy-efficient electronics and upgrades, so it is important to note if there is a Nest thermostat, Ring doorbell, solar panels, custom soundproofing, or a Bose or Crestron sound system.
Words to avoid
Avoid using words and phrases such as "Calling all investors," "TLC," "cosmetic," or "investment." Those descriptors can be off-putting, and buyers may assume that the home is in far worse condition than it is. Instead, mention that the home can be "completely customized" or "reimagined" to their liking. Don't talk about the pricing either unless that is true and a huge selling point otherwise people will naturally tend to assume the home is overpriced whether it is or it isn't. Real estate terminology is equally as important.
Match your words to the order of the photos
It is advised to place the photos in the same order as the home's layout. For example, a listing may start with pictures of the outside of the house and will then move to the foyer entry, kitchen, living/dining areas, powder room, and then the bedrooms, baths, additional rooms, and backyard. The listing description should follow the order of the photos so that buyers can read the description of each portion of the home as they move through the images. If it is possible to tag the photos with phrases from the property description, that can provide additional context and guidance to the buyer. 
Double-check spelling or punctuation errors in Grammarly or a spell checker
Even if you have read over the listing description ten times, it is still possible to miss spelling, punctuation, or grammar errors. Double-check any errors in Grammarly, Scribens, (both of which are free) or any other online editor. Having spelling or grammar errors in a listing description may confuse prospective buyers and make you seem unprofessional.
Include buyer incentives, if applicable 
Depending on the situation, your seller may be willing to offer seller financing or credits towards buyer's closing costs. If that is the case, be sure to include those details in your listing description, as those could be very compelling for buyers. 
Common buyer incentives include:
Flexible closing date: If the seller is willing to work with a prospective buyer around their move-in date and has flexibility on that, be sure to mention that in the listing description, as that is an important incentive for some buyers with urgent move-in dates.

Seller financing: If a buyer is waiting to get approved for a conventional loan, some sellers agree to act as the bank for the buyer for a certain period of time. While this is a risk for sellers if the buyer defaults on the loan, it may also attract a larger number of buyers.

Credits toward closing costs: If several sellers are competing for a small number of buyers, sellers may agree to pay for the buyer's closing costs (or a portion of the closing costs) to motivate buyers to purchase the home.

Home warranty: While this may cost sellers a few hundred dollars, they can purchase a one-year home warranty for the buyer, giving buyers peace of mind on their purchase.
Be Sensitive and Inclusive
Describing a listing as "within walking distance" from an area is not inclusive to those with disabilities. To be inclusive and sensitive to all readers, it is best to use phrases such as "located near," "within a few blocks of," or "in close proximity to."
A store being four blocks away may be considered "walking distance" for some people, but four blocks is considerably far for those who have trouble walking. If the grocery store is within four blocks, it is perfectly acceptable to state that the "grocery store is located four blocks away," but it is advised to leave out anything about it being within "walking distance" of the listing. 
Have a second person proofread the listing
If there is an experienced real estate agent in your office or someone with a writing background who you trust, reach out and ask them to provide honest feedback on the listing description. Some brokerages have a designated marketing department that may have a proofreader or editor available as well. You will, of course, also want to have the homeowner review the listing to ensure all details are accurately described. But it is best to have a real estate agent or writer review the listing description first to ensure it is written in a clear, compelling manner prior to sending it to your client.
Key takeaways on Writing Great Listing Descriptions
According to a study completed by the National Association of Realtors, 42 percent of buyers begin their home search online. 84 percent of those buyers said that having a detailed listing description was "very useful" when researching homes for sale. The listing description is the first informational tool a prospective buyer will read when first learning about your listing. After reviewing the photos, the listing description provides important information about the home's details that they would not be able to know by simply looking through the pictures. Having a listing description that is written in a clear, informative manner that accurately describes the home in an easy-to-read format will elevate your professionalism and motivate buyers to tour the home.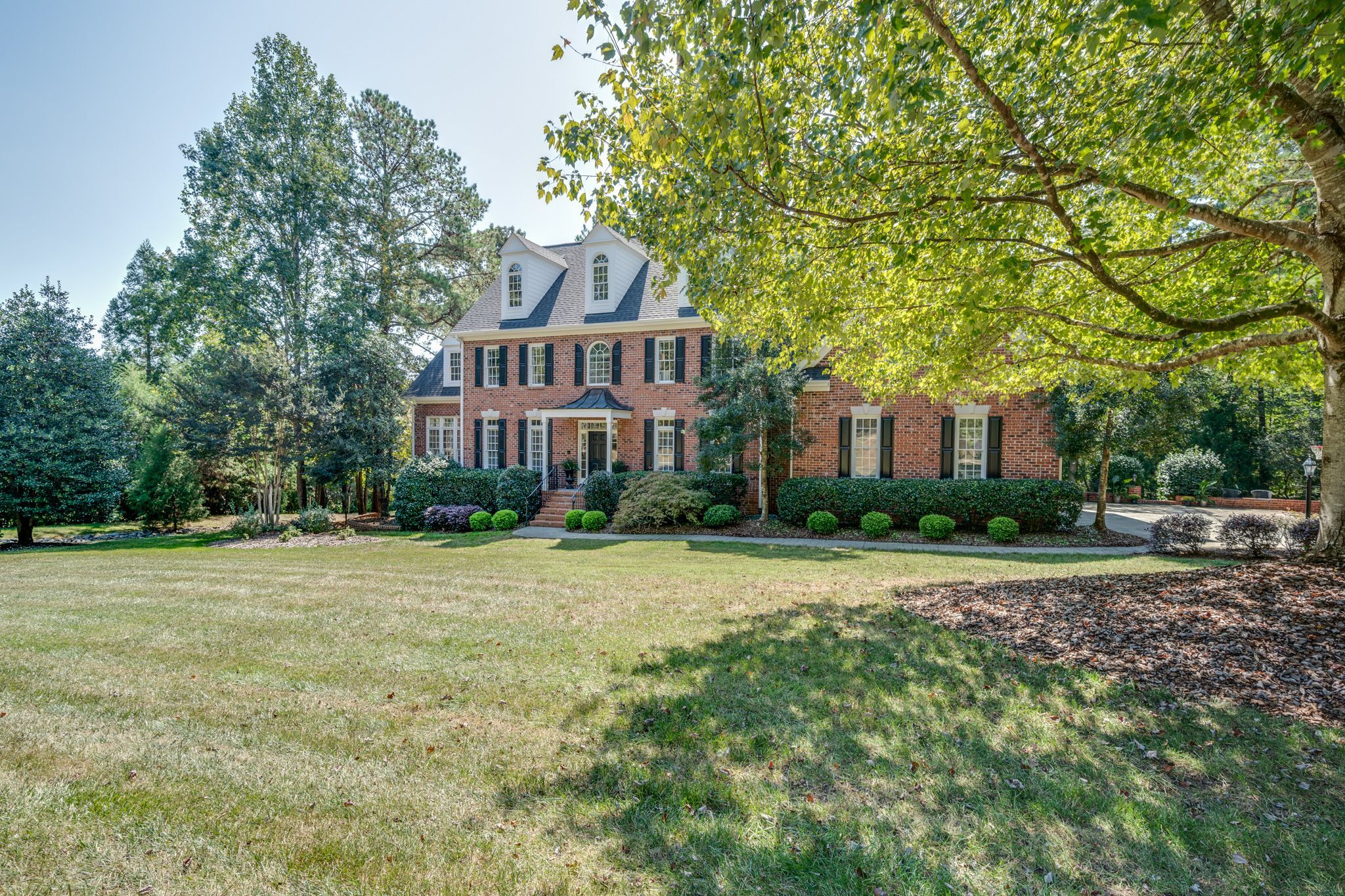 Find your new home
Search real estate and homes for sale