10 Real Estate Tips BEFORE You Sell Your Home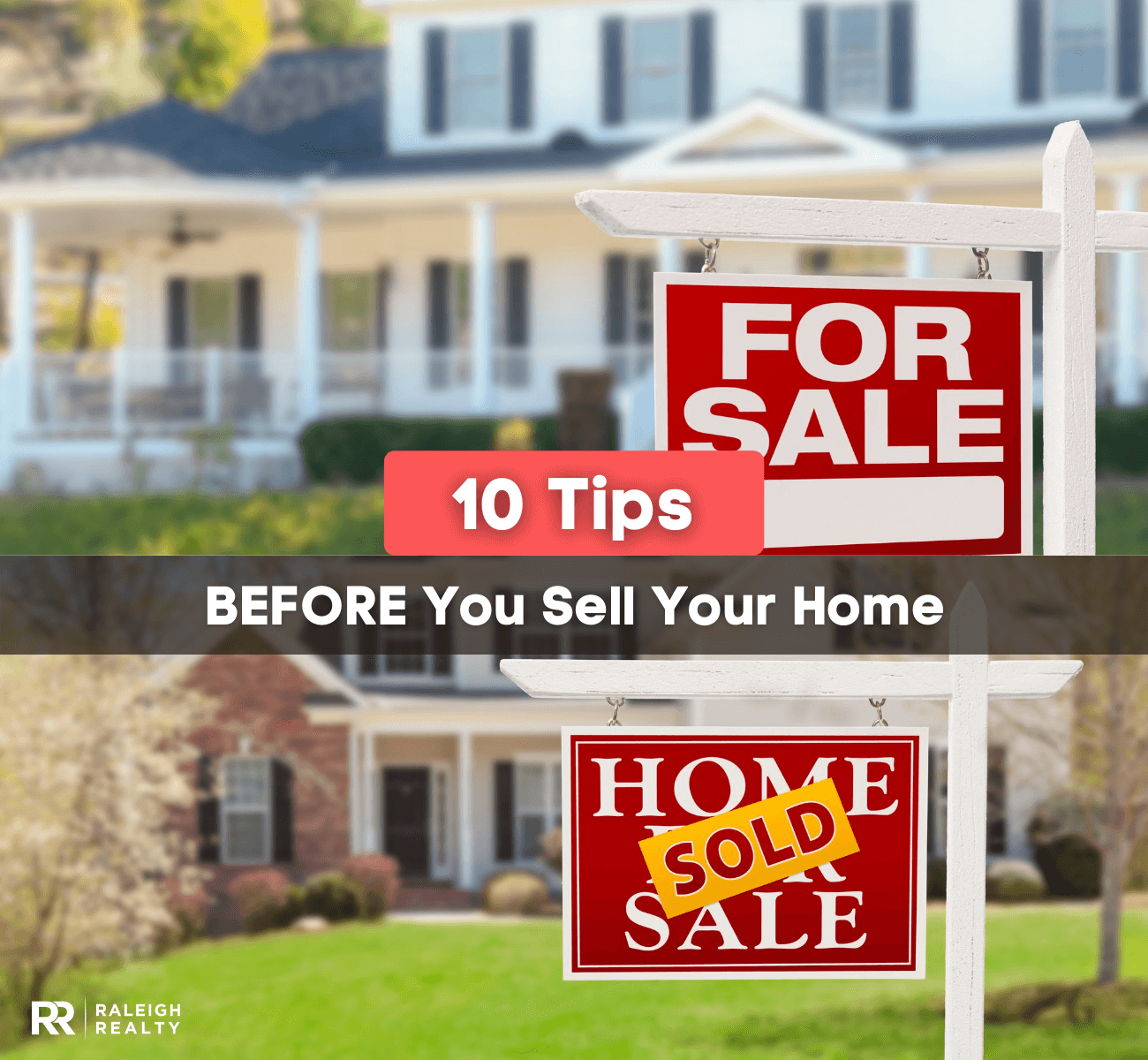 Selling Your Home: 10 Real Estate Tips and Tricks
When you bought your home, you likely felt a great deal of excitement, as well as some apprehension. That feeling probably faded once you settled in and started to make it your own. Whether you have stayed in your home for a number of years or you are having to sell your home earlier than anticipated, you might experience similar emotions throughout the selling process. Let's take a look at 10 simple steps you can take to help ease yourself through the process.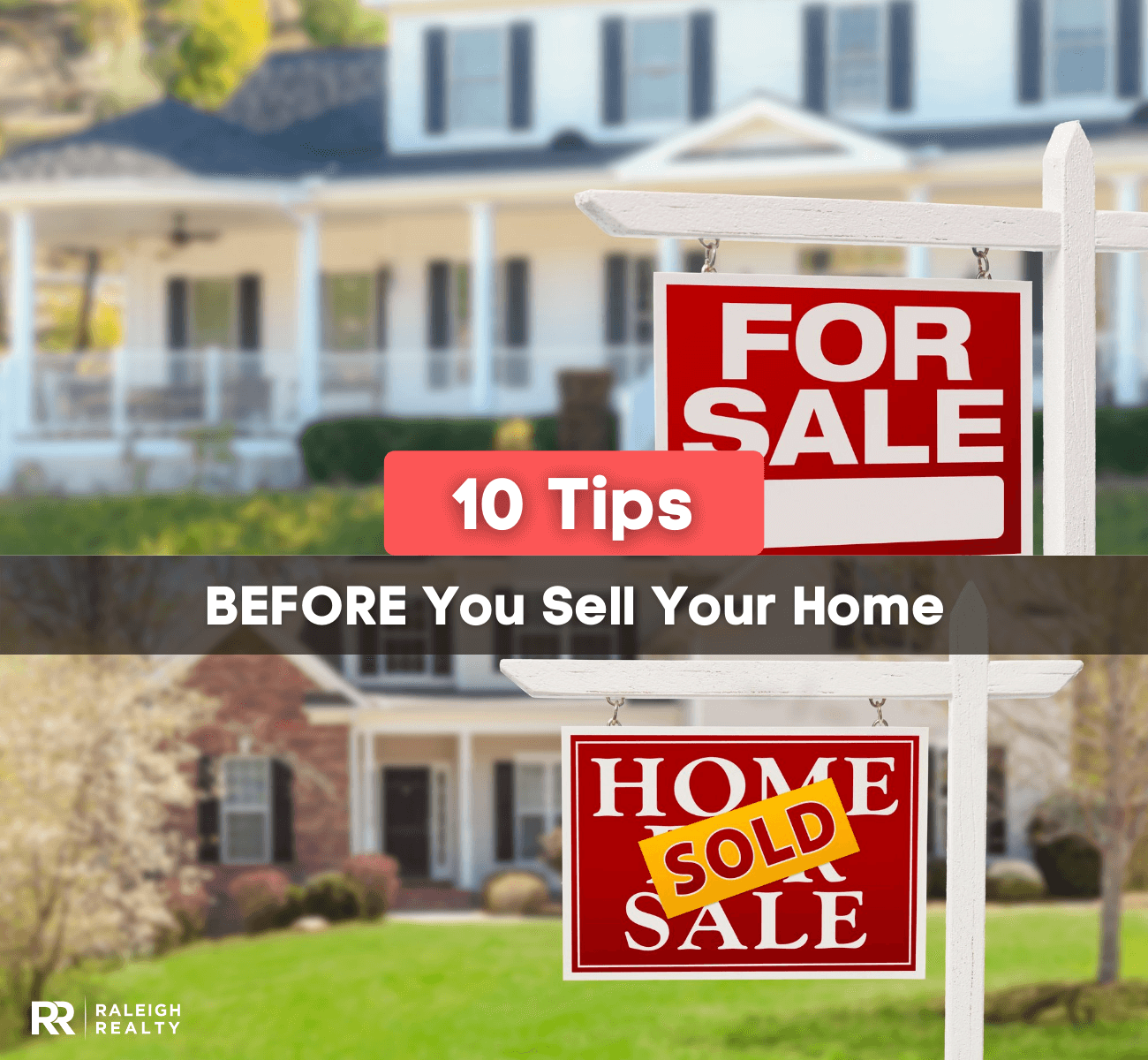 Talk It Out 
Selling your home is no small task. It is recommended that you have a talk with your family to decide if selling your home is the right move. Perhaps you are wanting something with a little less space, or on the other side of the spectrum, you have outgrown your current home. Make sure that you and everyone else who will be involved in the process is on the same page. You will also need to discuss where you are hoping to move following the sale of your home. Depending on where you live, the market may move a little slower, but in most areas, homes are not staying on the market for long once they are listed. This means that you have to have a plan in place for what you will do after selling your home when you list it.  
Find A Reputable Real Estate Agent 
Probably the most valuable tip you can take with you when you are selling your home is to find a real estate agent that will guide you through the process. A good seller's agent will be able to make informed decisions about the price at which to sell your home, advise you on any repairs that will help boost your home's value, as well as recommend tips for staging your home. For those that may want to try the for sale by owner route, it is important to remember that even the person who founded forsalebyowner.com used a Real Estate Agent. A great Agent will net you more money even while paying a commission.
The main goal here is to earn you the most money possible for the sale of your home and have it sell quickly. So how do we determine how much you should be listing your home for? Your real estate agent will run what is called a comparative market analysis, or CMA, comparing your home to similar properties in the area that have recently sold. Their analysis will use information such as the age of the home, its size, any updates that have been made, and the overall condition of the home to come up with an estimate for the home's list price. Your real estate agent should have a good understanding of what the market is doing in your area. Take time to speak with multiple agents if need be, as this will be someone that you will be spending a considerable amount of time with. 
Take A Look At Your Finances 
Once you are confident in the decision to list your home for sale, the next step is to take a look at your finances to make sure that you are in the place to do so. The goal is to be able to afford to pay all fees necessary to list your home, while also making enough proceeds to pocket a profit. Take a look at your home's current estimated value, then look at how much more of your mortgage needs to be paid off. Your real estate agent will be able to give you an idea of your home's projected value, inform you of agent commissions, fees, and taxes that you need to be aware of. 
If you are looking to buy a new home following selling yours, take a peek at how much money you will need from selling your home in order to purchase a new one. 
Take Care of Any Known Repairs 
It is a very tempting thought to leave repairs to the new owner of your home. While you do have a right to sell your home as-is, a large number of repairs needing to be done can be off-putting to prospective buyers and can sometimes extend the closing process. Here are some examples of some simple repairs and updates you can complete yourself: 
Update out-of-date appliances or replace them if necessary 

Make sure all fire and carbon monoxide detectors are in working order

Fix any loose hinges on cabinets 

Inspect drawers to make sure they open and close smoothly 

Replace any flooring that isn't in good condition 

Fix any leaky or slow faucets 

Replace showerheads that no longer flow effectively 

Unclog and clean drains in the bathroom and kitchen sinks 

Replace your water heaters if they are ineffective 

Have your HVAC system replaced if it needs it 

Patch any nail holes in the walls 
If you are not sure of what items will need fixing in your home, scheduling a pre-listing inspection is recommended.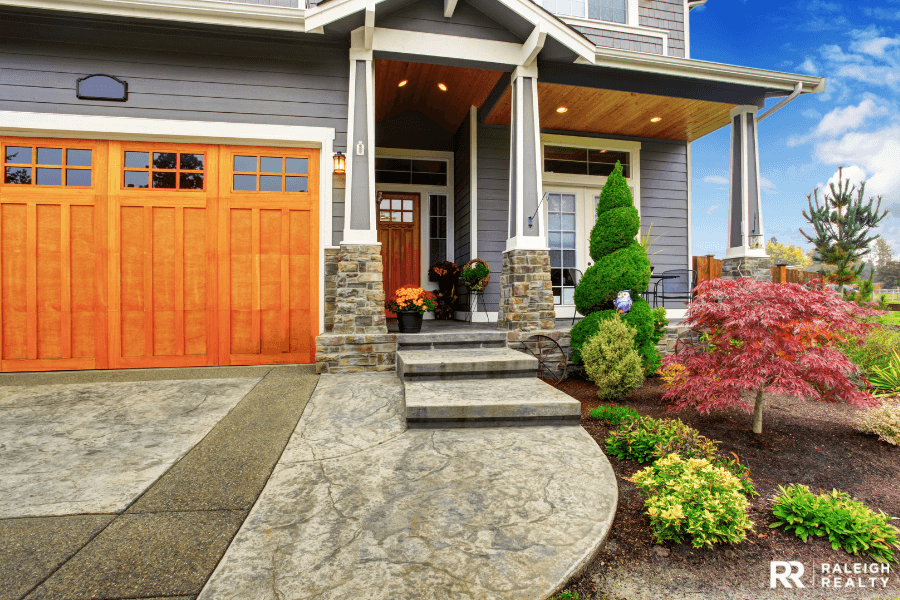 Boost Your Home's Curb Appeal 
Simply put, curb appeal is the attractiveness of the home from the outside. The first thing that is going to draw a prospective buyer to your home is the overall look of its exterior. Boosting your home's curb appeal can often be done in one weekend if you are doing the work yourself. For larger projects, you can consult professionals to lend their services. Some of the tasks you can complete yourself include the following: 
Make sure your lawn is tended to. Mow as necessary, trim bushes and trees, and make sure potted plants are healthy and neatly arranged. 

Clean off your front and back porches. They should be free of dirt, leaves, and dust. Make sure any furniture you have is organized and clean as well. 

Repaint your exterior if there are areas that are peeling 

Paint your front door an appealing color 

Replace old and outdated lighting 

Make sure your driveway is clean 
While these may not seem like highly important steps to take, curb appeal is very important when it comes to selling your home. It is what is going to draw a buyer in. If they don't find the outside attractive, chances are they are not going to look any further into the inside of your home.
Declutter Your Home 
Now that you have given the outside of your home a little TLC, it's time to look at the inside! Decluttering and getting rid of anything you don't use will make your home more organized and attractive to buyers. Clutter distracts from the bones of your home. A buyer will not be able to picture themselves inside your home if they are too busy looking at your overcrowded closet or stacks of magazines on your coffee table. It is recommended that you remove any personal items in the house and commit to a more minimalist lifestyle while your home is being listed. Items that you use daily should be in an accessible place in your home, but not necessarily out in the open for prospective buyers to see when they come for a showing. 
On the other hand, decluttering your belongings will make your life easier once you actually have to move. The more you get rid of before you list your home, the less you will have to move once it has been sold. 
Consider Staging Your Home 
Staging your home can have a large impact on its attractiveness to buyers. Ley staging tactics can include adding throw pillows to your home, setting your table with dinnerware, and adding fresh flowers to side tables in your living room. Why is this recommended? Staging allows buyers to imagine themselves there. It gives them ideas of how they can make it a more inviting environment once they buy the home. Based on how the home is staged, they can start to picture how they might arrange their furniture or what decorations might look best in the home. You want all the main areas of the home staged - namely the living room, kitchen, dining room, and bedrooms.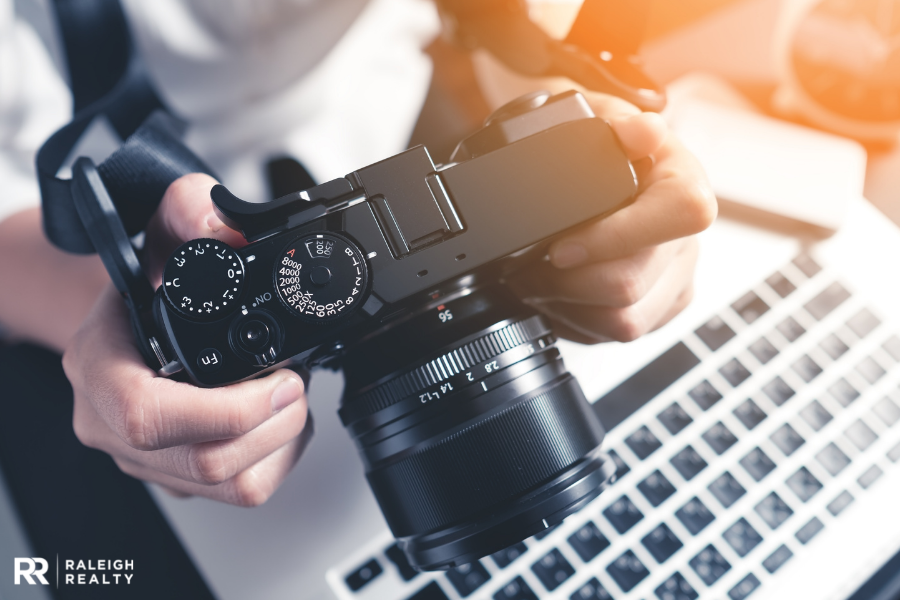 Seek the Help of Professional Photographers
When your home is listed, you want prospective buyers to get a good idea of the overall look of the home when they are looking online. This means investing in whatever you need to do in order to show your home in the best light possible. Homes with professional photos are known to sell quicker and possibly, for more money. A professional photographer will be able to capture each room from the best possible angles, can advise on the best time of day to take the pictures, as well as the know-how necessary to capture your home's best features. In today's market, sight-unseen offers are sometimes being made, which is even more of an incentive to have professionals take photos of your home.  
In addition to taking professional photos of your home, a virtual walkthrough is also another option for attracting prospective buyers. A virtual tour will allow a buyer to explore the home from the comfort of their own computer. Not only will it allow the buyer to decide if they want to get a closer look in person, but it also gives you the chance to highlight all the personal touches your home has to offer. For instance, if you have a chandelier in your home that conveys with the sale, a virtual tour allows you to give your buyers a history of its significance in the home.
If the home matches what a buyer sees via pictures or video, they will likely be quicker in moving forward with placing an offer. 
Accommodate Showing Requests
When listing your home, you will likely get a myriad of requests for showings. Some of these you may know about ahead of time, but others may be scheduled more last minute. If your home is being listed on Friday, plan to be out of your home for the majority of the weekend. Take a day trip to the beach or to go hiking, or maybe just get out and explore your city for the day with family. 
Having to exit your home for a last-minute inspection may be among one of the most annoying things about trying to sell your home, however, you want to make sure you are giving as many buyers the chance to see your home as possible. Here are some daily housekeeping tips you can take to make sure that you are ready to leave your home at a moment's notice if a showing is booked: 
Look to see that floors are clean of dust, crumbs, and dirt. 

All dishes are washed or put away in the dishwasher 

Tables are clear of clutter and wiped down 

Garbage is taken out 

Toiletries are put away and toilet seats are down 

Closet doors are closed 

All beds are made 
While these may seem common sense, or maybe annoying to you, a little cleanliness and preparation can go a long way. 
Respond To Offers In A Timely Manner 
Your real estate agent will relay all offers made on your home to you as they are made. Most buyers expect to hear back within forty-eight hours of their offer being made. Your real estate agent will have already informed you on what price you should be expecting for your home, as well as what due diligence or earnest money fees you should be expecting based on the list price and market trends. Once an offer comes in that piques your interest, inform your real estate agent so they may inform the buyer in a timely manner. If there are any counter-offers you wish to execute, make sure to also address those as quickly as possible. While it is a good idea to entertain as many offers as possible, if you choose to wait too long, it gives a buyer time to change their mind or find something else that matches their needs. 
Final Thoughts When Selling Your Home
While there is a lot to think about when listing your home for sale, taking the time to think through the process will pay off for you in the long run. Take steps to make sure it is in list-ready condition, talk it through with your family, and discuss the process in depth with a local realtor. Following these tips can help you sign over your home to a new owner in no time.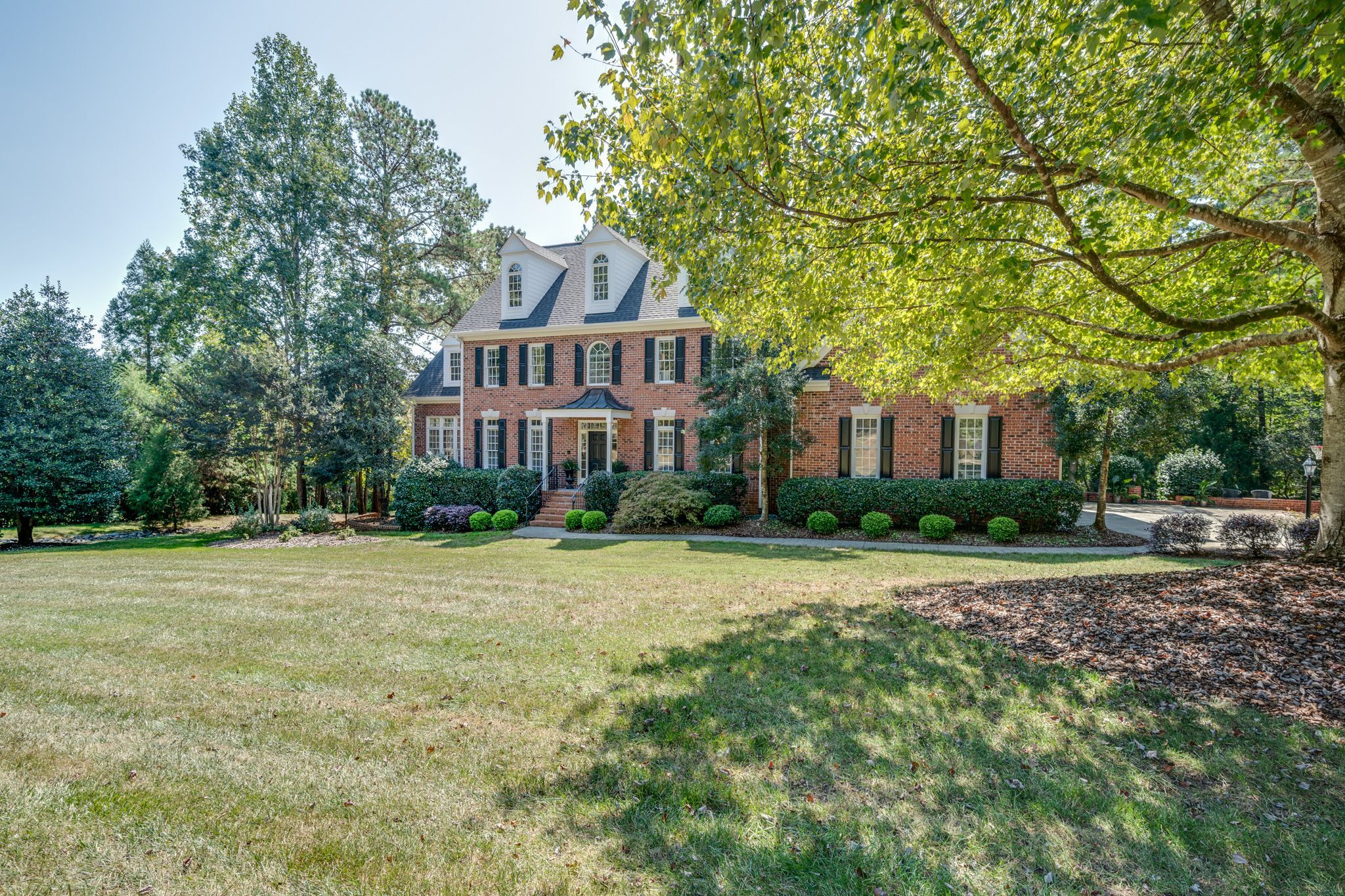 Find your new home
Search real estate and homes for sale