Things to Consider When Selling a Home in 2019 {Infographic}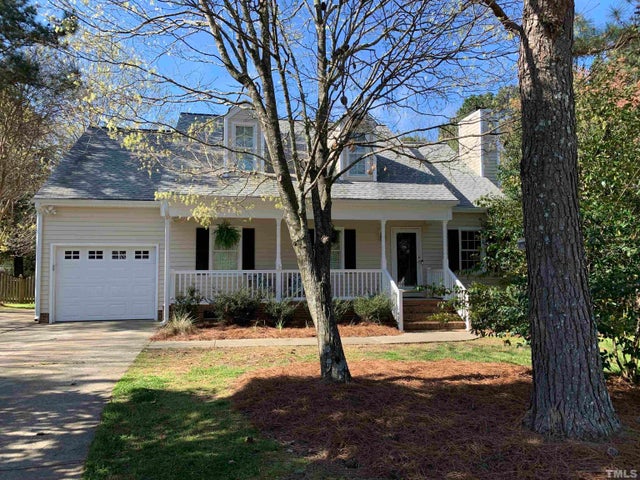 Selling my House in 2019
Predicting the future of the U.S. economy is tricky, if not impossible – particularly when it applies to the housing market. Before we get into the details, I will preface this post by saying this: if you are fully prepared to sell in 2019, I advise moving forward with the sales process prior to 2020. Why? Economists and real estate experts agree that the U.S. economy will most-likely encounter a recession in 2020, or maybe even as early as the end of 2019. Interest rates are also expected to rise. Some experts argue the crash will not come until 2024-2026, you don't want to be caught on the wrong side of a recession so don't get greedy if you're ready!
Fortunately, in my markets located in both Raleigh and Charlotte, NC we do not experience as volatile swings as places like Las Vegas and Atlanta. You'll want to really understand your market before diving into any decision.
Of course, there is no guarantee that the recession will hit. But experts are increasingly pointing in that direction. According to billionaire investor Ray Dalio, founder of the world's largest hedge fund Bridgewater Associates, the likelihood that the U.S. will enter a recession before the 2020 presidential election is very strong. During an appearance at the Harvard Kennedy School's Institute of Politics, Dalio expressed that he believes the probability of a recession could be as high as 70 percent.
So, you might ask the following: if I do feel fully-prepared to sell this year, what will that process look like? What should I expect? What steps do I need to take to sell my home?
Below, I address some of the key factors you should look out for when preparing to sell your home this year.
Fewer Buyers in the Market
In 2018, I noticed a slowdown in growth and fewer buyers entering the market. I think that this trend will continue into 2019, which can be both good and bad for sellers. Here is the good news about having a smaller buyer's market: the buyers who are active in the marketplace this year are very motivated to buy and, in effect, will have lower negotiating power. Therefore, you as the seller will probably be able to obtain a higher selling price.
Interest Rates
Buyers will most-likely feel the pressure of rising interest rates in 2019. This, in turn, will bring them to push the sales process along faster so that they can secure a mortgage before an interest rate spike. Interest rates have been an upward trend over the past year and will continue to push in that direction, incentivizing both buyers and sellers to move quickly.
Interest rates are currently at their highest level since February 2011. Although the current rates aren't monumental and are extremely low when compared to the historic high of 18 percent in 1981, there are projections that they will continue to increase throughout the next twelve months.
Millennial Buyers
2019 is projected to see a higher number of millennial buyers than in years past. Millennials are now reaching the appropriate age to afford homes and will make up the larger share of home buyers.
New Loan Processes
With the influx of millennial home buyers in 2019 and with interest rates rising, more options are becoming available to first-time home buyers. Mortgage lenders are also coming up with new methods to streamline the application process for first-time home buyers and ensure their creditworthiness.
With that in mind, should I hinge my decision to sell on the millennial market? Will millennials buy homes in 2019?
I do not advise basing your decision to sell your home off of the millennial market. Most millennials are still attempting to manage the financial pressure of student loan debt, credit card debt, and more. Additionally, the millennial market oftentimes tends to favor independence over stability. In other words, they seem to lean toward renting vs. buying, which gives them flexibility and the option to move from city to city at will.
According to the U.S. Census Bureau, as of late 2018, the homeownership rate was at 64.4 percent. This rise in homeownership is a plus for renters, as they will have a smaller number of fellow renters to compete with and will most likely have more bargaining power with regard to monthly rent, broker's fees, amenities, concessions, and more. If you're currently a landlord considering selling your home, read this.
The millennial generation is also more inclined to change jobs, or even shift their entire career path, far more than prior generations. It wasn't uncommon for individuals in the 1970s or 1980s to spend twenty or thirty years working in the same office. Now, however, millennials are far more inclined to switch jobs after only two or three years. Many even choose to change their entire career path or may go back to school to secure a master's degree when they reach their late twenties or early thirties. Millennials are also waiting until later in life to get married and have children which, in turn, oftentimes has a direct correlation on their decision to buy a home.
With that being said, although I do not believe a home selling decision should be hinged on the millennial market, there will be heightened activity among millennial buyers and first-time homeowners in 2019.
What are some other factors I should consider when selling my home in 2019?
You may see strong return on investment if you purchased your home during the recession.
If you purchased a home during the recession of 2008, you most likely had a very low interest rate. Even if you bought a home only a few years ago in 2015, you probably still benefited from lower home prices as the economy was still in recovery. If this applies to you, every mortgage payment you make increases your equity in the home. Additionally, if you have made any renovations to the home, you will most likely be able to sell your home for a considerably higher price. Take the factors mentioned here and combine them with the impending fear of an unstable economy and you most-likely will see considerable returns if you choose to sell your home this year. The more you net from the sale, the higher down payment you can put towards your next home, making you a more appealing prospective customer to lenders and increasing the likelihood that you will have a lower interest rate and smaller monthly payments. It is also less likely that your lender will require you to purchase private mortgage insurance, which is oftentimes required of first-time home buyers or buyers who cannot afford a large down payment.
Carefully consider the timing of the sale
Both buyers and sellers alike tend to favor the spring and summer months over the late fall/winter when it comes to purchasing a home. Moving into a new home is stressful enough, and having cold, snowy weather on moving day can be a nightmare. If you are fully prepared to sell your home, I recommend putting your home on the market now (in January/February/March) so that buyers can strike a deal in the spring or summer before the weather turns cold. If you live in a market where it is warm all year, the winter season will still affect home sales, particularly starting in October as individuals gear up for the hectic holiday season. If you receive an offer on your home in the spring, you will probably have greater inventory to choose from when you make your home purchase as well. 
On the flip side, there are some benefits to shopping for a home in the off-season. Although the inventory may be lower and you will have fewer homes to choose from, you will most likely have a smaller number of buyers to compete with as well. Therefore, you might be able to strike a deal that you would not be able to secure otherwise. So, if your home still hasn't sold by midway through 2019, don't be alarmed. Although it is ideal to secure a new home before the potential recession in 2020, you should not make any hasty decisions. This brings us to our next topic:
I can't decide if l feel ready to sell yet. What should I do?
If you aren't fully prepared to sell your home and don't have extenuating circumstances forcing a move, I recommend waiting a few years until you sell your home. The 18-year real estate market cycle is a real thing and if you're familiar with Fred Foldvary you know he called the 2008 recession and he's calling a 2026 recession.
Or, if you have a strong financial cushion, renting out your home might be a smart decision. Although there are of course various risks involved with becoming a landlord, renting out your home at the right price could provide income towards your next home purchase. There are many factors and expenses you will want to consider when deciding if renting your home is the best option such as the home's mortgage, if applicable (principal and interest); repairs and upgrades, taxes, homeowner's association fees and management fees (if applicable), and various other miscellaneous expenses such as the fees involved with running a prospective tenant's credit report, etc.
Combine these expenses together and ensure that your tenant's monthly rent exceeds that amount. Also, account for vacancies if it takes longer than anticipated to find a tenant and the home sits empty.
Am I ready to sell my home? Consider the following factors carefully when considering whether or not you are prepared to sell your home.
Do I have a real estate agent I trust?
This will be especially applicable as we head into a rocky economic market in 2019. It is extremely important that you have a knowledgeable, trustworthy, and experienced agent by your side guiding you through your home selling process. Although not entirely necessary, it is an added plus if the agent successfully secured homes for clients during the recession of 2008 and has experience working in challenging economic climates. Although I, of course, do not believe that the potential downturn of 2020 will be anything close to what the U.S. experienced in 2008, it is always an added bonus to have someone by your side who has been through the market's ups and downs.
Take the time to interview multiple real estate agents and ask them various questions. If you feel strongly that they are competent, driven, and have your best interest at heart, then they will most likely set you up for success during the home selling process. I also strongly advise against trying to sell your home on your own during this impending volatile market, as you put yourself at risk for leaving a considerable amount of money on the closing table. Additionally, you will want an expert's opinion when selling your home and will want the backing of someone who can guide you through the process.
Am I prepared to put in the necessary work to make my home ready for buyers?
In addition to being prepared to manually do some of the necessary work in your home, do you have enough money saved for repairs and maintenance while your home is on the market? Even seemingly small details such as putting new faucets on the bathroom sinks and putting a fresh coat of paint on the walls can go a long way. Doing some small necessary upgrades such as these will help the buyer envision themselves in your home and will put them at ease knowing that they have less to worry about when they move in.
Here are some other factors to consider when deciding whether or not you are prepared to sell this year:
Your family is growing
If your family is growing – whether that be with children, pets, in-laws moving in, etc. – and you feel you might outgrow your home in the next five years, I recommend selling now. Selling in 2020 and 2021 during a down market, the presidential election and the pressure of a growing family could lead you to make some hasty, financially unwise decisions, and could lead to losing money in the long-term.
You anticipate divorce or separation
This is a tough one. It is of course oftentimes difficult or even impossible to know exactly which direction your relationship with your spouse might be heading. However, if you and your spouse have spoken seriously about the prospect of divorce or separation, it would be wise to sell your home now. Handling the stress of a divorce is a lot to take on, not to mention the legal fees involved, plus the added stress of trying to sell your home in a rocky economic market. These layers of stress can be otherwise avoided if proper preparations are put in place now.
There is a chance your job will relocate you
This is also frequently impossible to predict, but if your boss has mentioned the possibility that you might be relocated in the near future, I recommend having a serious conversation with your employer. Ask if the possibility of relocation will be definite and when you should expect the move to happen. This conversation may be awkward or premature, but it is necessary and highly advisable as we enter this potentially unstable market. With so many folks moving to our area we have had this often, on both the buying and selling side.
Final takeaways
Regardless of the economic market, I strongly believe that if you are not in a financial position to sell your home, the process should never be rushed. Selling your home is a major decision and one that should not be taken lightly. With that being said, if you are in a strong financial position and have put the proper preparations in place to sell your home, I recommend moving forward with the process in 2019 as opposed to 2020 or 2021. As interest rates increase throughout this year, homeowners may see an increase of $50 or even $100 per month in their mortgage payments. Although this may be a small amount to some, this will be very significant to others and may impede them from being able to afford their monthly mortgage payments down the line. Therefore, I urge you to take the necessary steps to set yourself up for financial success this year. Weigh your options carefully, speak with a real estate professional, and take careful inventory of your finances. I wish you the best of luck!
Oh, and for those of you buying a home in 2019 - we wrote about that too!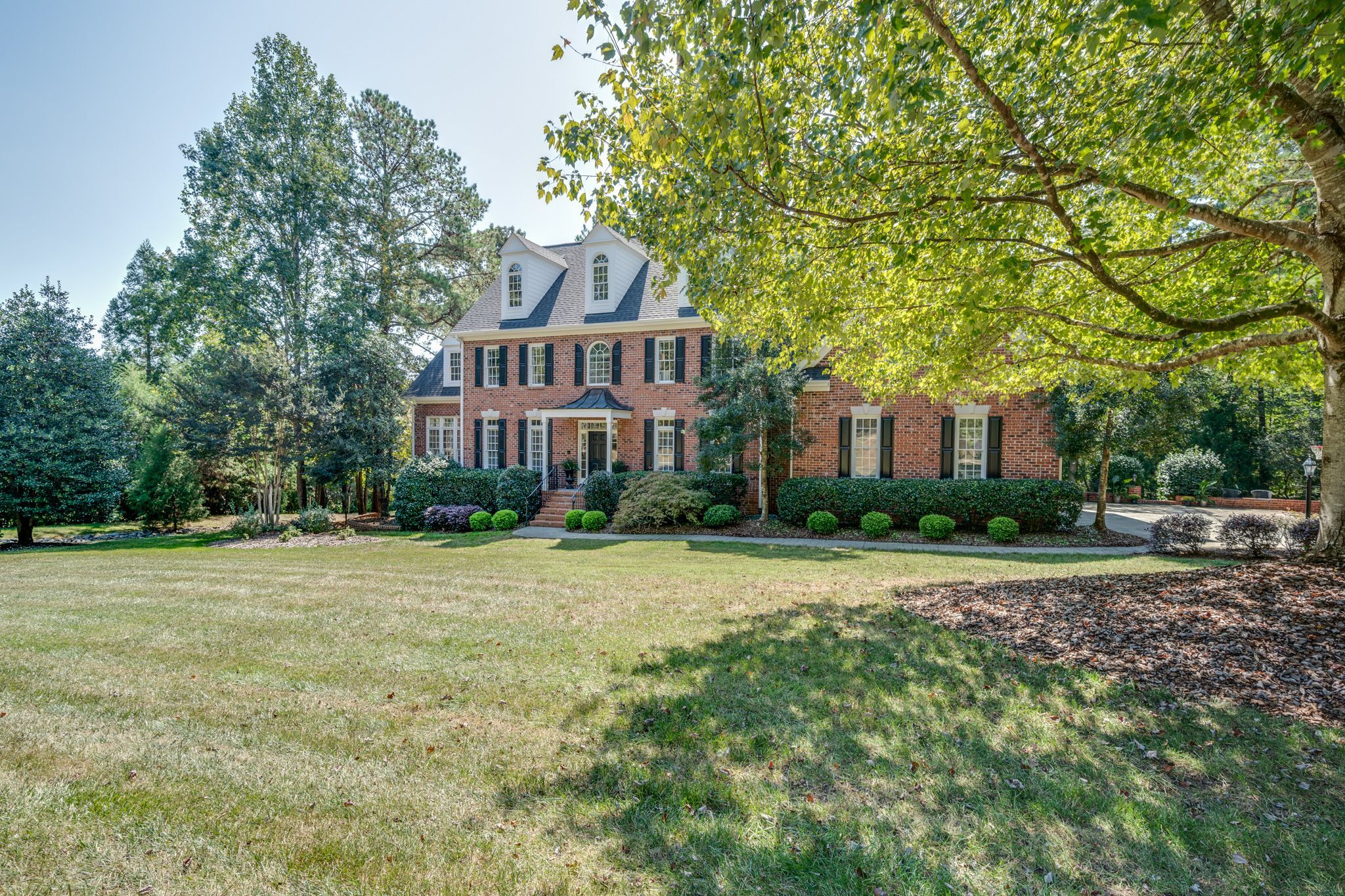 Find your new home
Search real estate and homes for sale