What Is A Mansion? Learn About This Housing Type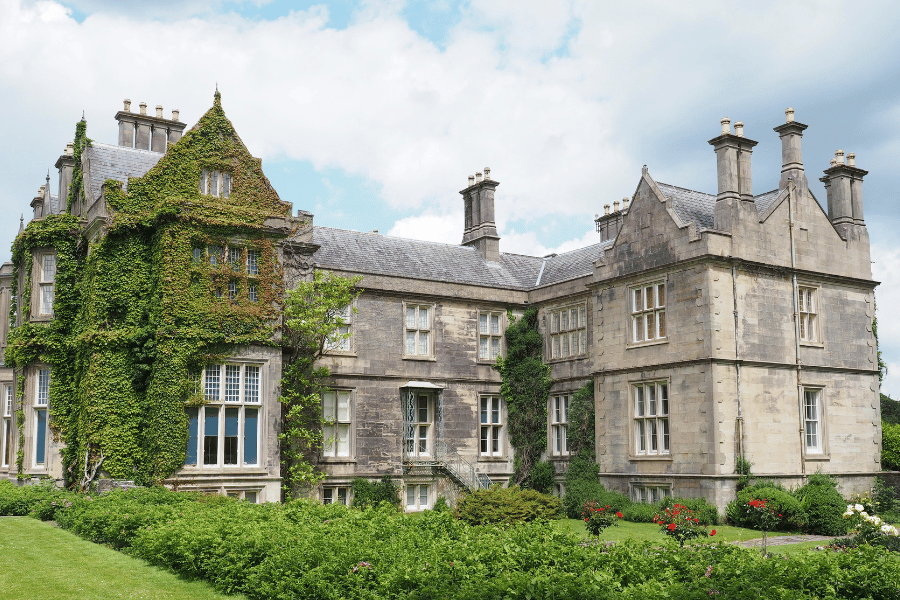 What Is A Mansion?
What is considered a mansion? Learn about the importance of this historical housing type, what makes a house a mansion, and the difference between a mansion and an estate! 
While there are many housing types, mansions have the reputation of being the cream of the crop. You grow up dreaming of living in a mansion one day, imagining all the beautiful features and sense of grandeur. So, What makes a house a mansion? 
In this guide, we're going to discuss everything you need to know about mansions, from history, price range, features, etc. Let's get started!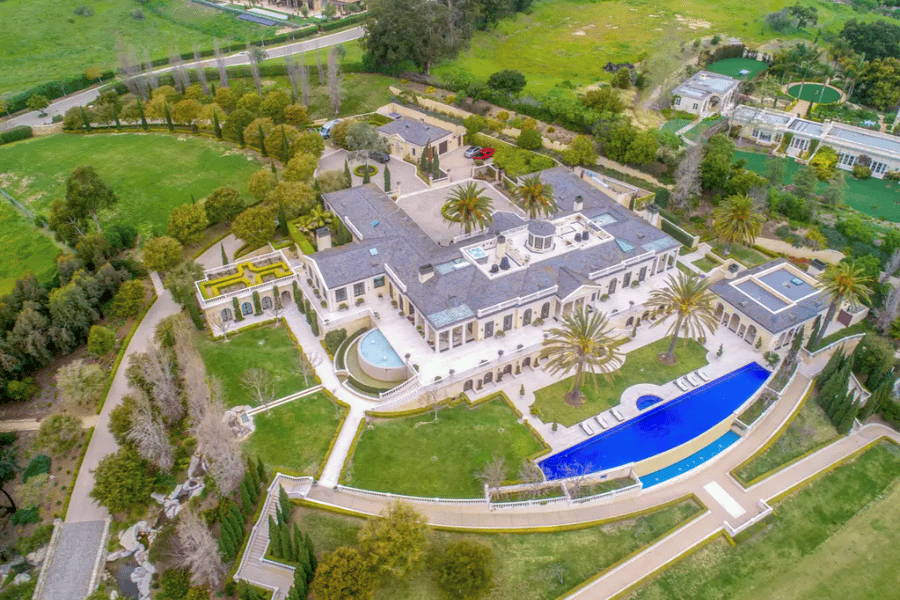 History 
The word Mansion derives through Old French from the Latin word mansio, "dwelling," an abstract noun derived from the verb manere, "to dwell." The English word manse originally defined a property large enough for the parish priest to maintain himself. The oldest inhabited mansions worldwide usually began their existence as fortified houses in the middle ages. 
What is a mansion?
The typical real estate definition of a mansion is a home that offers at least 5,000 square feet of space and at least five to six bedrooms. Webster's dictionary defined a mansion as "a large and impressive house: the large house of a wealthy person." Seeing or being inside of a mansion, you get feelings of luxury, elegance, and comfort. 
Older mansions are similar to what you see in the movies, featuring billiard rooms, lounges, ballrooms, live-in quarters, etc. Newer mansions like the ones we see today include more modern features like game rooms, theater rooms, gyms, pool rooms, spa facilities, and more.  
The largest Mansion is located in California's Bel Air and was developed by Nile Niami. It spans 105,000 square feet, and its nickname is "the one." The master suite itself is 5,500 square feet. 
The term mansion isn't used that often anymore because it can be misconstrued. Niall Washburn, the founder, and principal at Mind's Eye Architecture + Planning in Katonah, New York, says, "Mansion is an odd word, everyone knows what it means, but people who live in the houses themselves don't often use the term. The enormous houses in Newport, Rhode Island, were all referred to as 'cottages' even though they are among the grandest and most extravagant groups of large houses ever built in one place in the U.S."
Amenities 
When thinking of a mansion, most people imagine a vast estate with beautiful grounds, multiple rooms, plenty of space, and more. Typically, a mansion must have the following: 
Space
As a general rule of thumb, the approximate size of a mansion is 5,000 square feet. However, the size of your Mansion also depends on where you are located. For instance, a mansion in New York City will be much smaller than a mansion in Beverly Hills or in areas with a lot of land. 
High-end materials 
Mansions often feature the most luxurious and high-end materials. Materials include herringbone floors, Italian marble countertops, decorative granite mantle pieces, and top-of-the-line stainless steel appliances. Modern mansions also include sustainable materials and have smart energy-efficient technologies. You will typically find: 
Gilded woodwork on stair railings
Solid core wooden doors 
Marble or other stone floor panels 
Solid wood, often mahogany wood, panels lining the walls in certain rooms or hallways
High-quality plumbing fixtures include solid cast tubs
Real hardwood floors throughout the home 
Architecture 
Mansions also feature exceptional architecture using either one style or an eloquent combination of classical, colonial, or victorian styles. 
Luxurious grounds 
Some mansions are located on smaller acres, and there are some that sit on huge acreage and are surrounded by expansive green spaces, which can include hiking trails, gatehouses, benches, lakes & ponds, waterway access, meditation/zen gardens, etc. 
Entertainment facilities 
Mansions typically include areas to entertain your guests. Entertainment areas include game rooms, great rooms, specialty bars, pools, pool houses, cabanas, multiple kitchens, etc. Mansions built in the first half of the 20th century include ballrooms, salons, billiard rooms, and lounges. Bel Air's "the one" features a 400-foot jogging track, a four-lane bowling alley, a spa, a movie theater, a 10,000 square foot sky deck with a putting green, a juice bar, a cigar lounge, and a custom tequila bar. 
Leisure space 
Mansions also include places or areas for you to enjoy downtime. Areas include spa facilities, home theaters, gyms, and high-tech media rooms. Initially, mansions would consist of greenhouses, conservatories, libraries, and the occasional safe or panic room.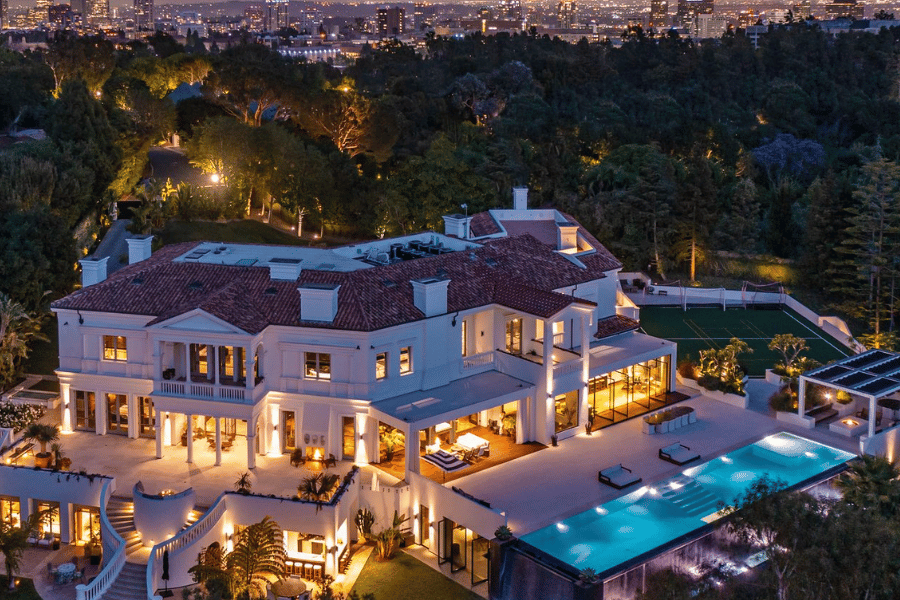 Where are mansions typically built? 
In a 2019 study by SmartAsset, the financial technology company found that Utah currently has the highest number of mansions in the U.S. Majority of mansions are built in metropolitan areas with lucrative housing markets. 
Mansions vs. Estates
The main difference between a mansion and an estate is the land they're built on. Generally, an estate sits on a large parcel of land, including outbuildings, farms, pastures, and even villages or towns. Traditionally, the farm produced on the land would financially support the house. 
In today's day in age, an estate is more commonly defined as a grand and large home that sits on acres of land. People who own and live in estates usually support themselves financially now that farms aren't big enough to carry the weight. 
McMansions 
Many people have heard the term McMansion but often don't realize there are differences. The main difference between a mansion and a McMansion is the quality of the home and building materials. McMansions are known to use cheaper materials than an authentic mansion and tend to come off as cookie-cutter and "low end." McMansions are the most common type of Mansion that people are aware of. They are large, mass-produced mansions that you see in the suburbs and newly designed areas. You can spot a McMansion based on its high-pitched roof with lower cross gables, a tall, nearly two-story arched entryway, multiple materials used, different style windows, and more. 
McMansions are also smaller. While they have similar luxurious amenities, you will have far less space. McMansions sit on small lots and typically take up the entire lot, while mansions take the front and center of a spacious land area. 
A jewel-box house may also work for you if you prefer less space and less maintenance. 
Jewel Box Houses 
A Jewel-box home measures at less than 3,000 square feet. They have become popular in the areas that don't have an abundance of space and in areas where the price of homes is higher. While 3,000 or fewer square feet is the norm in many areas and seen as your typical home, that's not the case for every state across the U.S. Specifically, in Massachusetts, Jewel-box houses are referred to as the small-house movement. A survey of 2,000 people in 2021 revealed that more than half are willing to live in tiny homes. 
Jewel-box homes encompass luxurious living but in a down-sized, yet comfortable, living space. Spending at least $2 million on a Jewel-box home is typical. They can seem expensive, but they are the miniature version of luxury properties, like mansions. 
Classical Style Mansions 
Classical-style mansions are grand and the epitome of luxury. They typically feature large hallways, beautiful and winding staircases, and towering ceilings. These mansions are detailed and crafted by architects who pay attention to and notice every detail. Details include landscaping, patio, windows, columns, roofing, interior designs, etc., and ensuring everything fits together perfectly. Classical-style mansions were most popular during the roaring 20s and often featured ballrooms or party rooms. 
Colonial Style Mansions 
Colonial-style mansions are most popular in Latin America, part of South America, such as Brazil, and in some European countries, primarily Portugal and Spain. While they are not as common in the United States, we still have plenty! The attention to detail is similar to that of a classical-style mansion. The design and architecture is vast and expansive but not as grand as the classical style.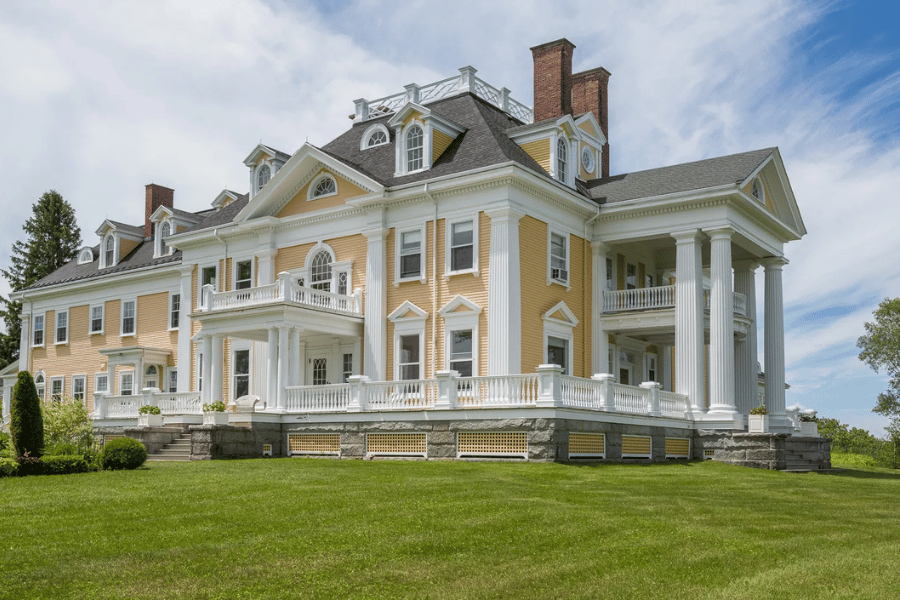 Victorian Style Mansions 
Victorian-style mansions are known to feature jutting towers, large gathering halls, wrap-around decks, and colorful appeal. These mansions also have an older feel with gates and entrances, wooden appearances, and unique roofing designs. 
Popular Mansions/Estates 
Andrew Carnegie Mansion 
Andrew Carnegie himself stayed in this Mansion located at 2 East 91st street and Fifth avenue until he died in 1919. After the fact, his wife Louise lived there until she died in 1946. Today, the Mansion houses the Smithsonian's Cooper Hewitt Smithsonian Design Museum. The Mansion is a three-and-a-half structure sitting on 1.2 acres that are finished with brick and stone. After purchasing the land, Andrew Carnegie asked his architects for the "most modest, plainest, and most roomy house in New York." From there came the Mansion, which was the first American residence to have a steel frame and also the first to have a private Otis elevator and central heating.
The Breakers 
Overlooking the Atlantic Ocean, The Breakers is one of the most spectacular mansions in Newport, Rhode Island. This home was designed by architect Richard Morris Hunt and commissioned by Cornelius Vanderbilt in 1893. It features an Italian Renaissance style and boasts a price tag of 7 million dollars. Being one of the most expensive buildings in the world at that time, visitors will enjoy 65,000 square feet of space shared between 70 rooms, including the morning room, with platinum-leaf walls and ceiling. 
Nemours Estate 
Nemours Estate is a neoclassical mansion in Wilmington that sits on 300 acres and has over 105 rooms spread across five floors. The estate was completed in 1907 and was intended as a gift for Alfred I. duPont's second wife, Alica. The grounds of Nemours are considered the largest formal French garden in North America. 
Mount Vernon 
Have you ever wanted to visit where George Washington and his wife Martha are buried? Here, you can. Mount Vernon is the former estate of George Washington in Fairfax County, Virginia. Mount Vernon is also the most visited historic area in America. The property is located on the banks of the river Potomac and features over a dozen historic outbuildings, including blacksmiths and stables. 
Graceland 
Graceland is the former home of the Kind of Rock, Elvis Presely. Today, you can tour the gradeland mansion, including the Jungle Room and several nearby museums. In the mansion you can also see hundreds of memorabilia from Elvis' music career, his cars & private jets, and there are even some rooms to rent.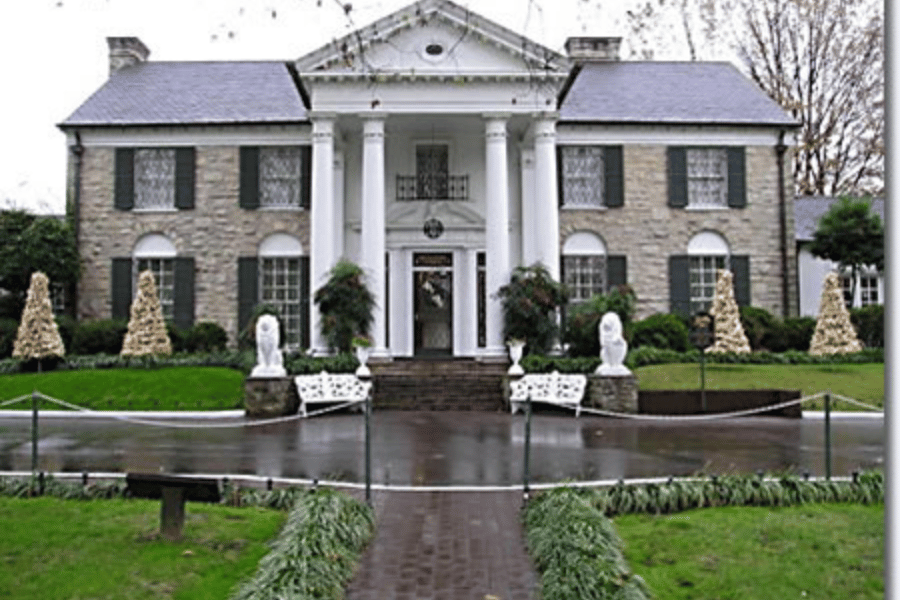 Biltmore Estate 
The Biltmore Estate spreads over 178,926 square feet and is the largest home in America. The descendants of George Vanderbilt still own this Gilded Age mansion. Architect Richard Morris Hunt and landscape artist Frederick Olmstead completed the house in 1895. The Biltmore estate features 35 bedrooms, 43 bathrooms, and 65 fireplaces. 
What is a mansion - Final thoughts 
Mansions are absolutely beautiful homes, including stunning features, large amounts of space, and beautiful architecture. When navigating mansions in real estate, it's crucial to be able to spot the difference between large single-family homes, mansions, estates, McMansions, etc. If you're interested in purchasing a mansion, be sure to check the square footage of the home - if it is under 5,000 square feet, it does not qualify as a mansion. Additionally, if you are looking at a mansion but the actual plot of land it's on is small, you're likely looking at a McMansions. It's also important to look at the architecture of the home as well as the interior amenities. 
So, if you're considering purchasing a new home, you should now be able to tell the difference between these larger home types! If you're interested in mansions in the area, feel free to reach out! Raleigh Realty is a local real estate company specializing in home buying and selling. We have exceptional agents that are well-versed and can help you find the Mansion of your dreams or land to build one on! Contact us or visit our website for more information.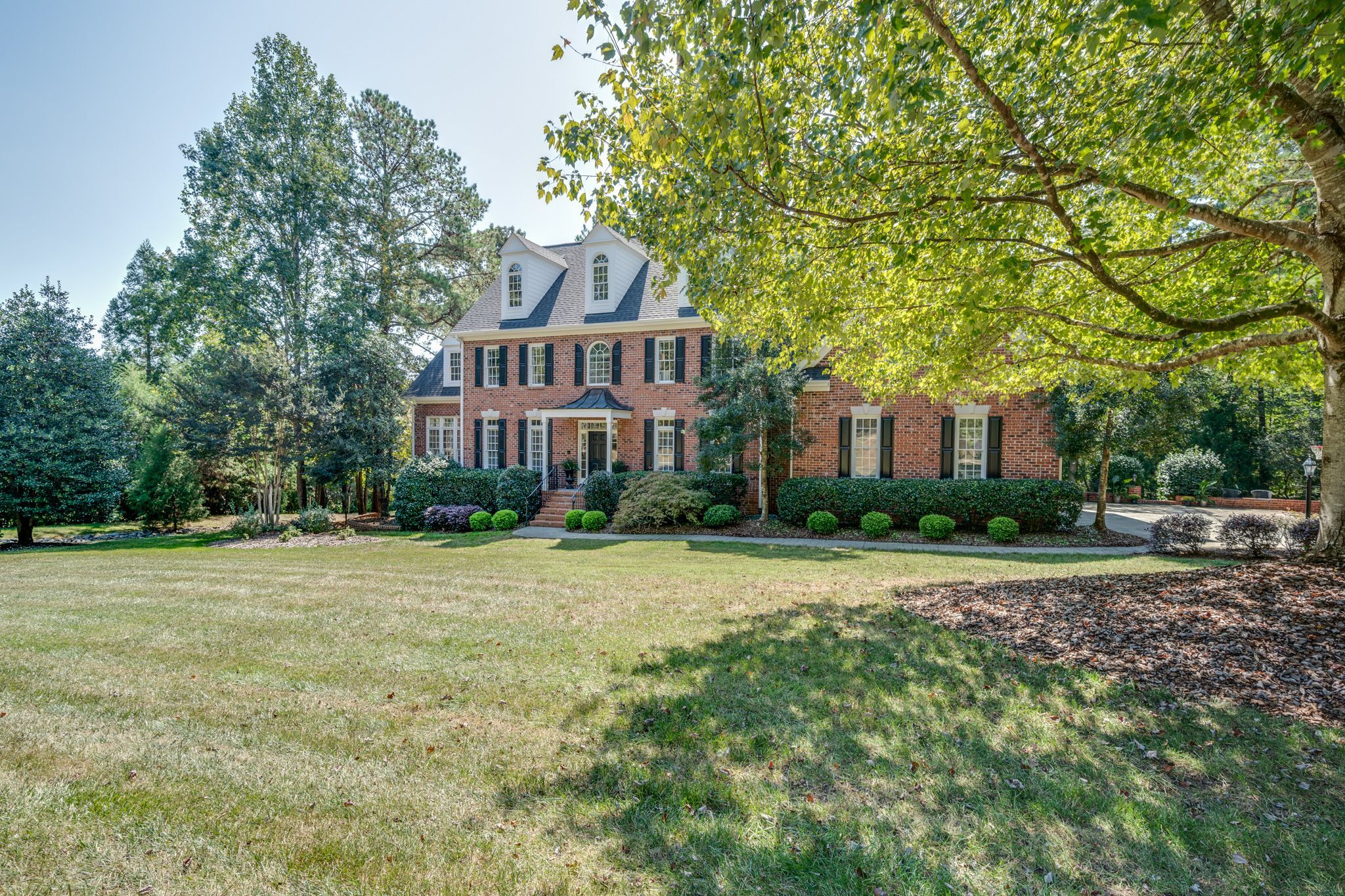 Find your new home
Search real estate and homes for sale