What is a Mortgage Commitment Letter?
What is a Mortgage Commitment Letter?
A mortgage commitment letter is a formal document stating that you are approved for a loan. Let's discuss its purpose, the process, tips and tricks, and more! 
Acquiring a mortgage is something that many Americans have become accustomed to. When considering buying a house, you may ask yourself, where do I start? What is the purpose of a mortgage commitment letter? How long does it take to get a mortgage commitment letter? How long will it take to close after receiving my mortgage commitment letter?
While these are all great questions, we want to ensure you have some clarity in acquiring a mortgage commitment letter. The process all starts with your lender.
Some buyers will choose to go with a recommended lender from a friend or their real estate agent. You often want to go with a lender well-versed in your local market. We will explain why a little later in this article.
Other times, you may choose to shop rates with larger banks to see who is willing you give you the best rates, making buying your home much more affordable. 
There is no right or wrong way to choose your lender, but the bottom line is that you need to start by getting the mortgage commitment letter from your lender. 
This article will explain the process of getting your mortgage commitment letter. We'll explain to you what documents you may want to start organizing and getting prepared to share with your lender. Often they will ask you for documentation early in the process.
The more details they have about your current financial situation, the more accurate a picture they can paint for you regarding your interest rate and how much you will need for your down payment. They will even be able to tell you what price range you should stay in while you start house shopping.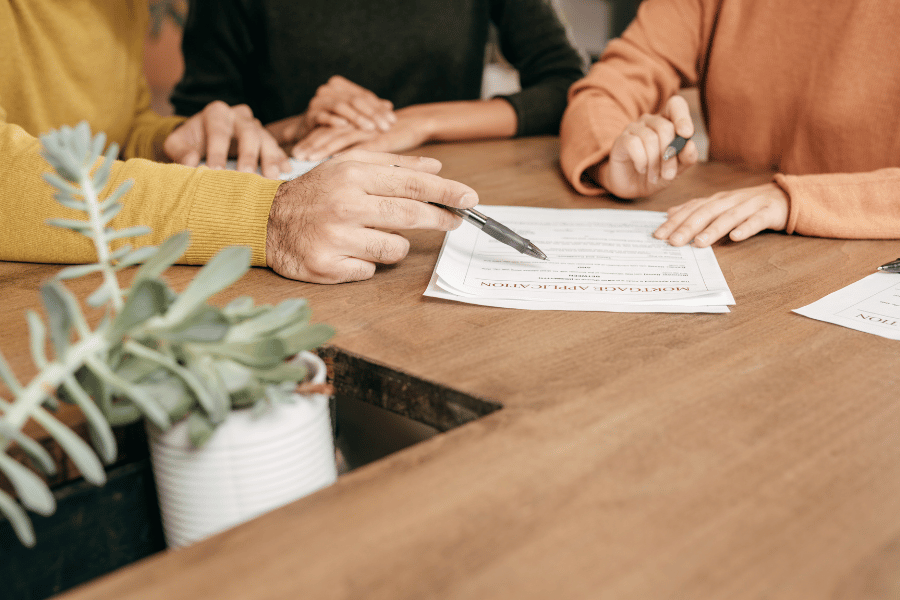 Mortgage Commitment Letters - The Basics
A mortgage commitment letter is a document showing that your lender will approve your mortgage loan as long as what you have submitted in your application process is accurate to your knowledge, pending proper documentation will be provided and presented when requested. 
Once you have received your mortgage commitment letter, you will know that the lender has completed their preliminary underwriting process. They most likely have completed your initial credit check, reviewed your application, and reviewed your finances. 
This letter lets you know that you are pre-approved to move forward and submit an offer on the home of your dreams! Your lender is committing the seller that, based on the preliminary information you gave with proper documentation, will allow you to complete the approval process and move forward with the loan. 
Types of Documentation You Will Need for Your Initial Application
When you're ready to start applying for your loan, you will want to start gathering your financial documents and keep them somewhere that is easily accessible because it is likely that you will need to provide them multiple times. From the time you submit your application, you may be required to continue providing more current statements, so keep that in mind and prepare to apply for your mortgage loan.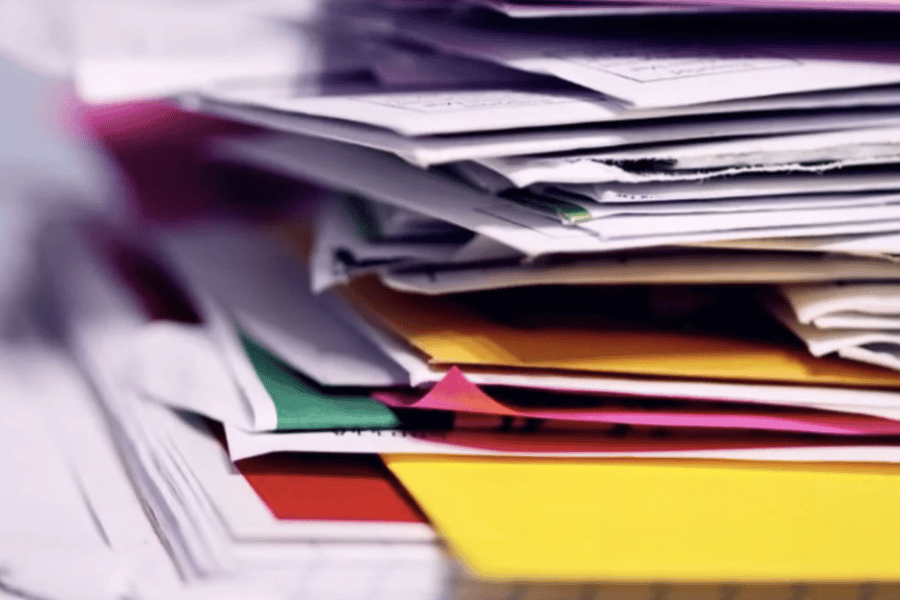 Most lenders will ask you for the following documentation:
Your most recent tax return
Paystubs, W2, 1099, or other proof of income-related documents
All bank statements
Gift letters
A copy of your photo ID or passport
Credit report or Credit history
Bankruptcy documentation
Divorce documentation
Alimony or child support documentation
Retirement or investment account statements
List of assets or what you own, including your car
Student loan payoff documentation
How Long Will It Take To Receive My Mortgage Commitment Letter?
Most lenders and banks expect it to take anywhere from a day to seven days. One thing you can do to help speed up the process is to have all of the documentation listed above ready to go. Most banks want them sent electronically, so start scanning your paperwork and downloading as much as possible and prepare a file to make things easier for yourself and your prospective lender. 
Please be careful to get your pre-approval through a self-service type of option. Some larger mortgage companies may offer it through their website. It is a desirable option for buyers who are trying to save time. The risk associated with getting pre-approved this way is that it may need to be more accurate. When you are dealing with a loan officer, they often will look at your documentation and discover details that may require more documentation or explanation, thus leading to a variation in what you can afford as your monthly mortgage payment.
There may be something to be said about doing things the old-fashioned way. You can schedule an in-person appointment at your banking institution if you like. They will ask you a variety of questions regarding your financial status. Then they will collect the required documentation, and you will be on your way. The bank may analyze your financials and meet together to decide what they think your buying power will be and how much you can afford each month using a variety of complex calculations.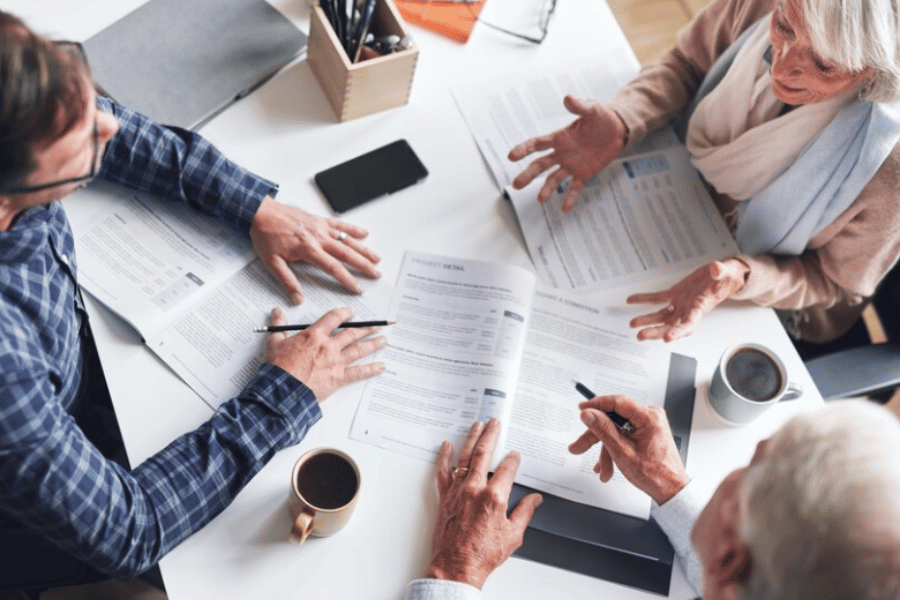 As you can see, this option may take longer. However, it is sure to be much more accurate.
It is much more typical to contact your prospective lender via email or phone, and they will walk you through their process, ask you to fill out their application, and upload any required documentation. This path is the most common and will take up to a few days. 
How Long Will My Pre-Approval Last?
The short answer is 90 days, which is essential to remember as you purchase your home. Make sure to look at your timeline and see if you will be ready within that 90-day timeframe. 
Your mortgage commitment letter will be required to submit an offer on any house. It will be in line with your request to show the sellers that you are not only promising a set amount of money to purchase your home but have proof that you can fulfill your promise. 
Not only that, when you receive your mortgage commitment letter, the lender will give you a breakdown of what they believe you can afford and what your maximum amount will be. It would be best if you talked to your lender to see the monthly payment allowance to give you an idea of your future mortgage payment. 
The amount will include private mortgage insurance if you're putting down less than 20% and prorated property taxes. As you can imagine, the amount may vary greatly depending on the home you use as a reference. As you search for homes for sale, you should pay attention to property taxes to get a feel for the amount. 
Well, as we all know, a lot can change in 90 days. Whether your income has changed, you could have received a raise or even lost your job. Late payments that show up on your credit report in that time frame can also affect your pre-approval. Any dips to your credit score can invalidate your pre-approval letter. 
After 90 days have expired, if you're still in the market to find that perfect house, you will want to contact your lender to renew your pre-approval. If, at this time, everything has remained the same, they will quickly reissue your new mortgage commitment letter, and you can keep house shopping!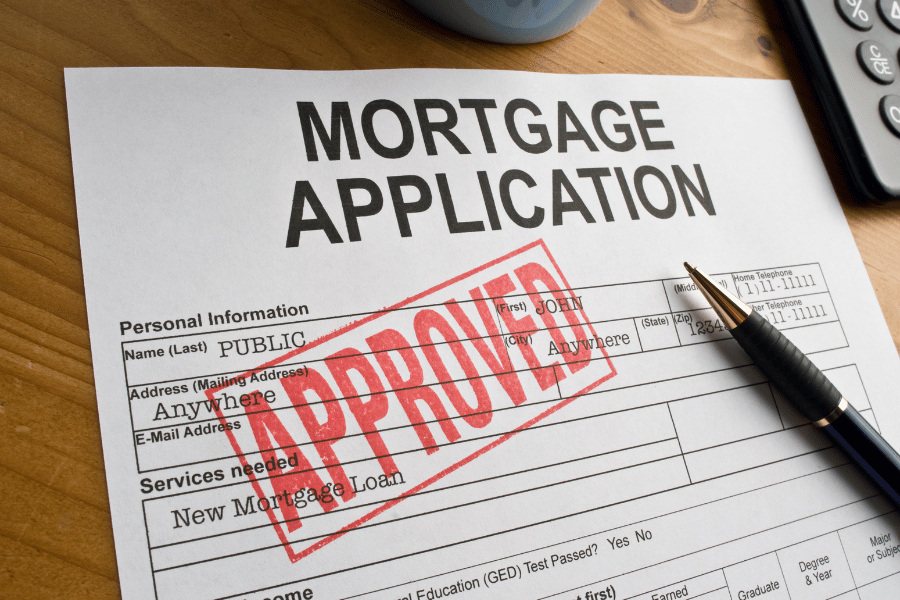 Can I Be Denied a Mortgage After I've Received My Pre-Approval Letter?
Yes, we would like to tell you that it doesn't happen, but buyers need to realize how changes to your lifestyle can invalidate your loan application. 
Here are some examples of reasons why you could be denied after getting pre-approved:
Your credit score dips below the lender's minimum requirements.
You've lost income or taken on more debts.
You've changed employers or taken on a new role at the company.
You've exceeded the amount you can afford based on the home you've placed an offer on.
Many times you can invalidate your pre-approval by an honest mistake. We are here to educate you to ensure you know how to play by the rules, leaving you in a much better position as you navigate the lending process. 
Now that you have this list, we hope it will help you avoid any major mistakes!
Tips and Tricks to Ensuring a Smooth Approval Process
To avoid mishaps, we have compiled a list of rules you should follow while preparing to purchase your next home.
Don't buy a car. Or anything of more considerable value, for that matter. As soon as you add another item to your debts, it could sway the bank in the other direction, leaving you without that mortgage commitment which means you could lose the house you're under contract to purchase. This is at the top of this because this is a big no-no in the lending world. We're here to tell you those larger purchases can wait, so be patient and stay focused. It will all be worth it in the long run!
Don't max out your credit card. This one is big too! Having available and unused credit is essential to lenders to see that you have some safety net. By maxing out one of your credit cards, you are telling them that you have less insurance to offer in an emergency. Ideally, most lenders want your available credit at about 70% with 30% utilization.
Don't make any changes to your employment status. This includes taking on a higher-paying job title! It might seem surprising, but any shift to your financial position may leave the lender questioning how stable the change is. It could seem like a good idea to aim for a higher-paying job, and while most of the time this is true, you will want to do this before acquiring your mortgage commitment letter, or you will want to wait until after you've closed on your home. 
Use a local lender whenever possible:  This is important due to the appraisal process. If you are using a local lender, the appraisal company will most likely be local. If you are using a lender with a larger bank, they may not use an appraiser who is familiar with the market in your area, which could affect the amount the home will appraise for in a negative light.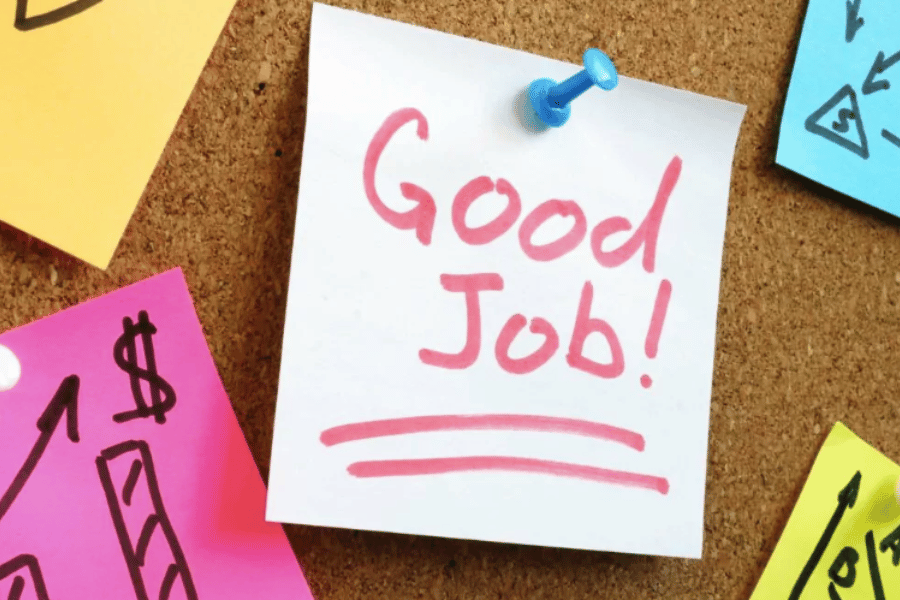 Mortgage Commitment Letters - Final Thoughts
As you can see, the lending process can be very delicate and complex. It would be best if you did your homework as you prepare to purchase your next home. So, now is the time to start shopping around for prospective lenders. Read reviews or ask your friends and family for recommendations. 
Better yet, contact one of our agents at Raleigh Realty. We have several trusted lenders that we can help refer you to to get you started on the home-buying process!
You will often only be able to start shopping for homes once you know your budget. So, starting with a lender will be something you want to start very early in the home-buying process. 
As you shop for homes, contact your lender to provide specifics on your payments if you offer "$350,000". They should be able to calculate it for you quickly and accurately.
We hope that if you're in the market to purchase your first home, you have found this article helpful. If you know anyone about to embark on getting a mortgage, share this article with them! 
If you need an agent and you're looking for someone to help guide you through the home-buying process, be sure to contact us! Our agents are here to help and look forward to guiding you through the home-buying process. We value our clients and strive to be the best agents in the Triangle by providing our clients with some of the most up-to-date knowledge of the real estate market in the Raleigh area!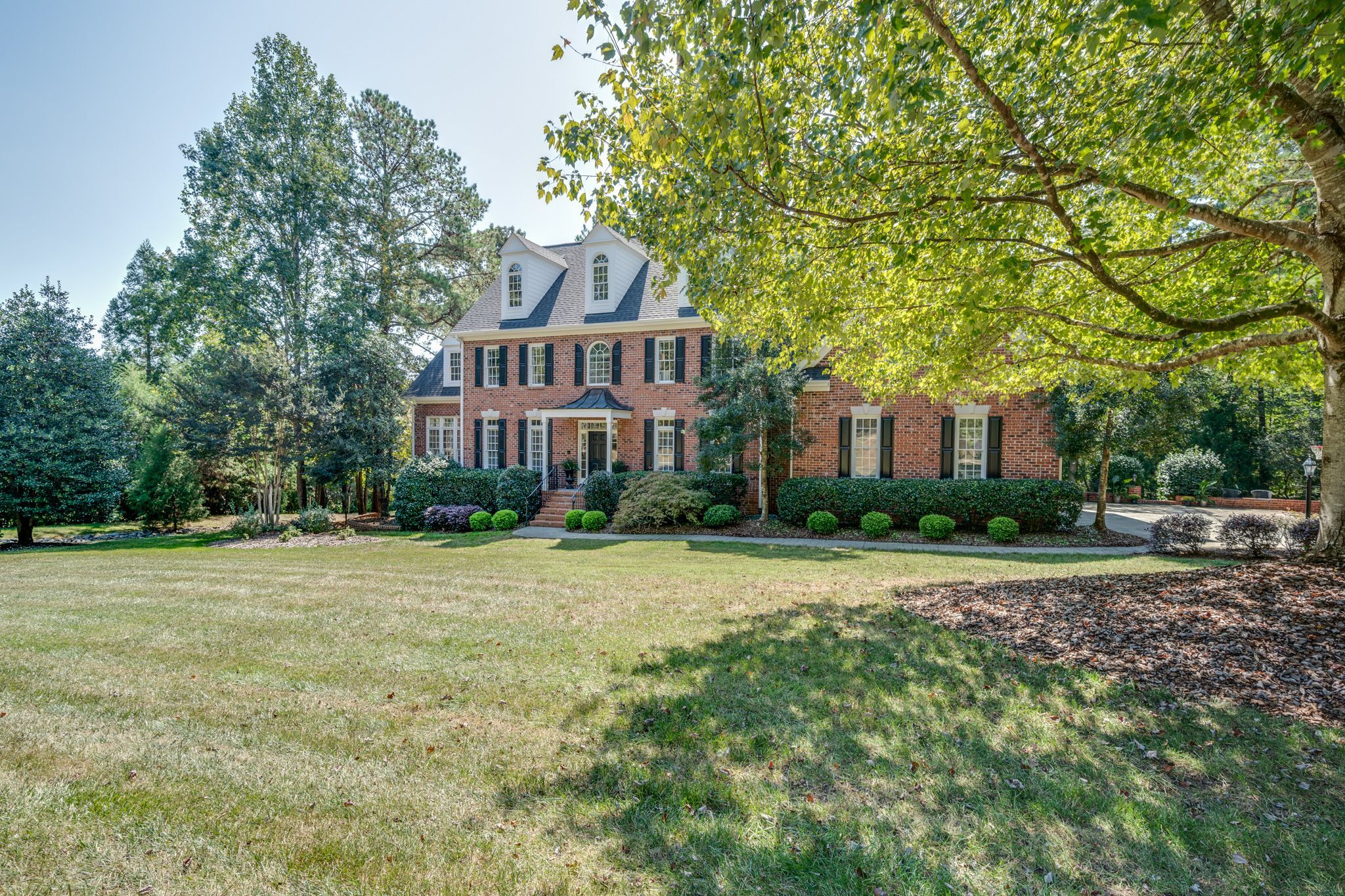 Find your new home
Search real estate and homes for sale