What To Do With Used Furniture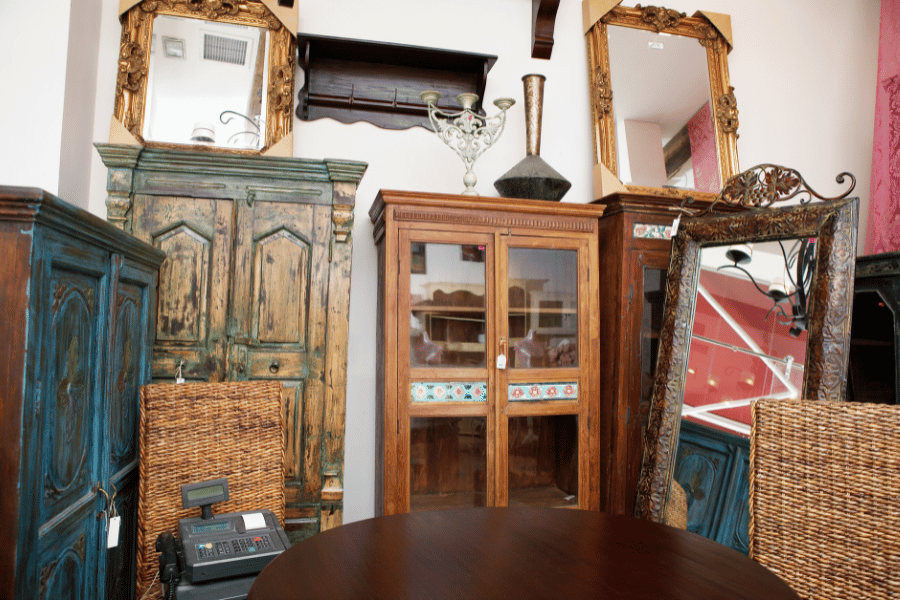 Furniture Recycling Guide: Information and Resources for Homeowners on Removing and Donating Unwanted Furnishings
It's inevitable. Furniture starts to wear down, fall out of fashion, or simply doesn't fit the new aesthetic of your home. When you ultimately decide it's time for a change, you might be wondering what to do with the items you no longer want or need. 
There are a few key reasons why you might want to get rid of old furniture. Maybe you're moving and need to clear out space in your current home before you can prepare to list it for sale, or maybe you just want a fresh start and a new look for your living room. Perhaps you have realized you've accumulated too many things and need to jump-start a decluttering or downsizing project. 
No matter what your reason is, getting rid of furniture can be tricky — especially if you want to do it sustainably.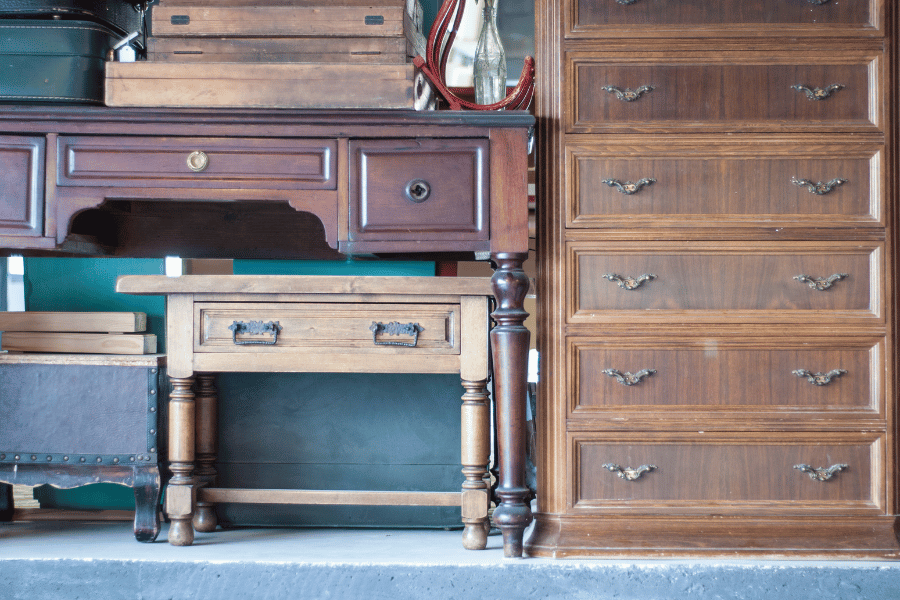 Recycling 
There are many ways to recycle furniture — you can donate it, sell it at a yard sale, or recycle the materials made from it. 
Many people might not realize that recycling is an option. Recycling old furniture is a great way to give it a second life while also helping to preserve the environment. 
Recycling centers will often accept several types of furniture, but it is important to call ahead to see what materials they take. This is because not all furniture can be recycled. For example, particleboard and pressboard cannot be recycled because they are made from a mix of wood fibers and chemicals. 
Likewise, laminate and veneer cannot be recycled because they are made from thin sheets of wood that are glued together. However, many other types can be recycled, including wood, metal, and upholstered furniture. To find a furniture recycling center near you, simply search online or contact your local waste management company. 
Hosting a Yard Sale 
Having a yard sale is a great way to get rid of old items and make some extra money. Getting to know your neighbors is essential for building a strong sense of community, and what better way to get your neighbors than by chatting with them as they browse through your merchandise? By hosting a yard sale, you'll have the opportunity to meet new people, and you may even make some new friends. Here are some tips for hosting a successful yard sale. 
Advertise in advance. Let your neighbors know about your sale so they can start planning their visits. You can put up signs around the neighborhood or post about it on social media. 
Set up early. Get as much set up the night before as you can so you're not rushing in the morning. 
Price your items fairly. You want to make sure you're making a profit, but you don't want to price things too high or too low. Try to price things around 50% of retail value. 
Be prepared for buyers. Have a variety of changes ready and be prepared to negotiate prices. 
Clean up after the sale. Make sure you clean up your yard and take all of your belongings with you when you leave.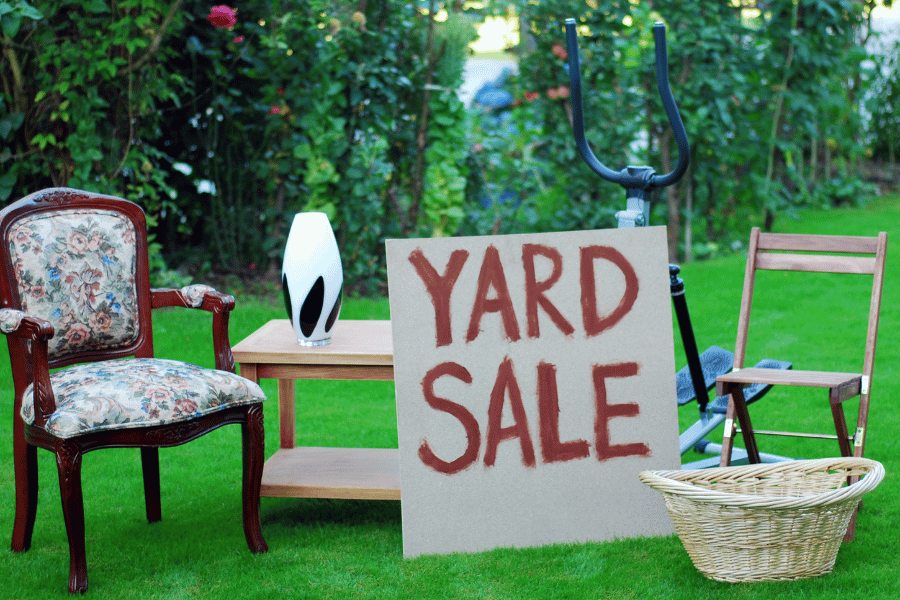 Renovating 
You might enjoy the challenge of taking an old piece of furniture and transforming it into something new. There's something special about a piece that's been around for a while. When you renovate old and used items, you're not just giving them a second life, you're also creating something new and unique. 
Don't get rid of that old dresser just because it's starting to show its age. With a little bit of elbow grease, you can give it new life as a statement piece in your bedroom or living room. You could repaint it in a bright color or strip the existing paint to create a distressed look. 
You could also add new hardware or embellishments to give it a unique look. If you're feeling ambitious, you could even convert it into a bathroom vanity by adding a sink and faucet.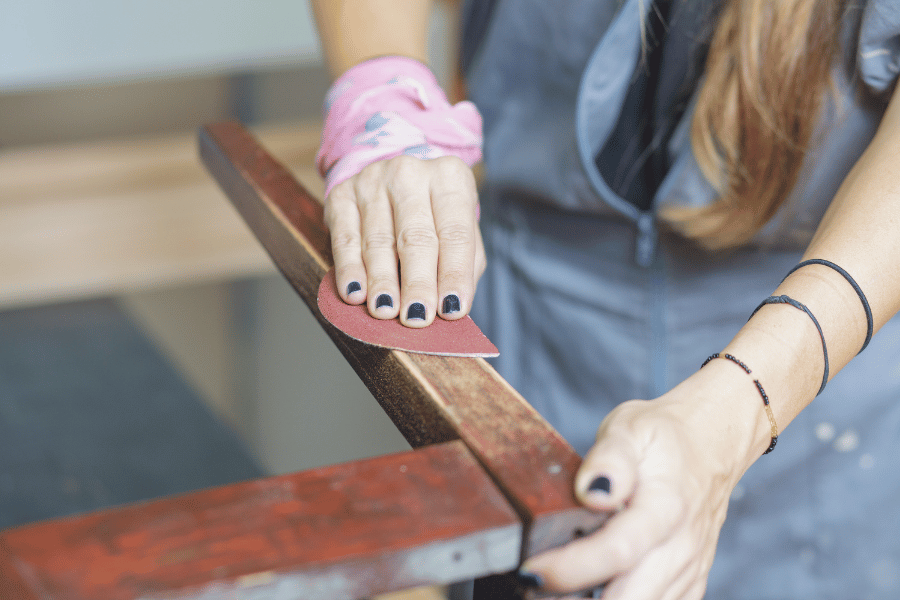 Restoring
Restoring furniture can be a challenging but rewarding task. It takes patience and attention to detail to bring an old piece back to its original beauty, but the results are well worth it. 
There are several ways to go about restoring furniture, and the best approach often depends on the type of piece. For example, restoring an antique chair might involve stripping away the old finish, repairing any damage, and then refinishing the wood. On the other hand, repurposing a dresser might involve painting it and then adding new hardware. 
Reupholstering is another popular option. This involves removing the old fabric from the piece and replacing it with new fabric. This can give an old piece of furniture a whole new look and feel. A simpler method is to simply give the piece a new coat of paint. This can brighten up an old piece and make it look new again.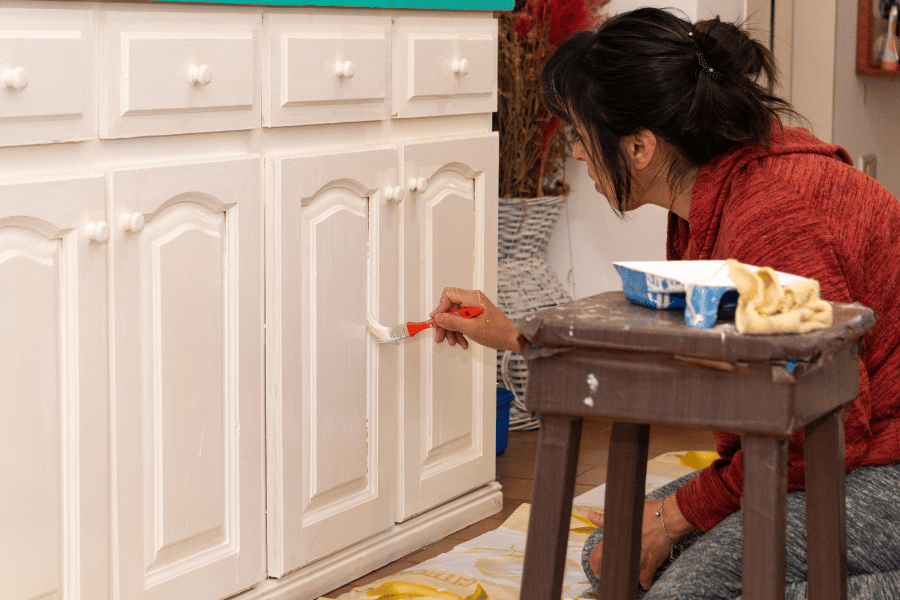 Repurposing 
If you're not quite ready to part with an old piece of furniture, repurposing it can give it a new lease on life. In the process you can also make this process into a new DIY hobby. 
For example, an old dresser can be transformed into a bookshelf, or a coffee table can be given a second life with a fresh coat of paint. You can also repurpose entire spaces in your home by converting spare rooms into offices or guest bedrooms and repurposing your old furniture to create a home office or dressing area. 
Finally, if you are creative, you can repurpose old furniture into new and unique pieces. For example, an old dresser can be turned into a bench, or an end table can be made from an old headboard. With a little creativity, the possibilities are endless. 
Donating 
If you're looking for the most charitable option, donating furniture is a great choice. By giving your old furniture to a homeless shelter, nursing home, or other organization in need, you can help have a positive impact. In addition, donating furniture is often tax-deductible, so you can save a little bit of money as well. Best of all, it's usually relatively easy to find a local organization that accepts furniture donations. 
Here are a few places where you can usually donate furniture: 
Thrift stores: Thrift stores are always in need of donations, and they typically sell items at a low cost, making them affordable for people of low incomes. 
Homeless shelters: Homeless shelters often have limited resources, so donated furniture can be a huge help. Items like beds and couches can make a big difference for people who are struggling. 
Nursing homes: Nursing homes sometimes need furniture for residents who are moving in or out. Donated furniture can help to make the transition easier for everyone involved. 
Schools: Schools often have furniture shortages, so they are always grateful for donations. Furniture can be used in classrooms, libraries, and other areas. 
Animal shelters: Animal shelters often need furniture to create comfortable living spaces for their residents. Furniture can provide much-needed comfort and support for animals that are waiting to be adopted.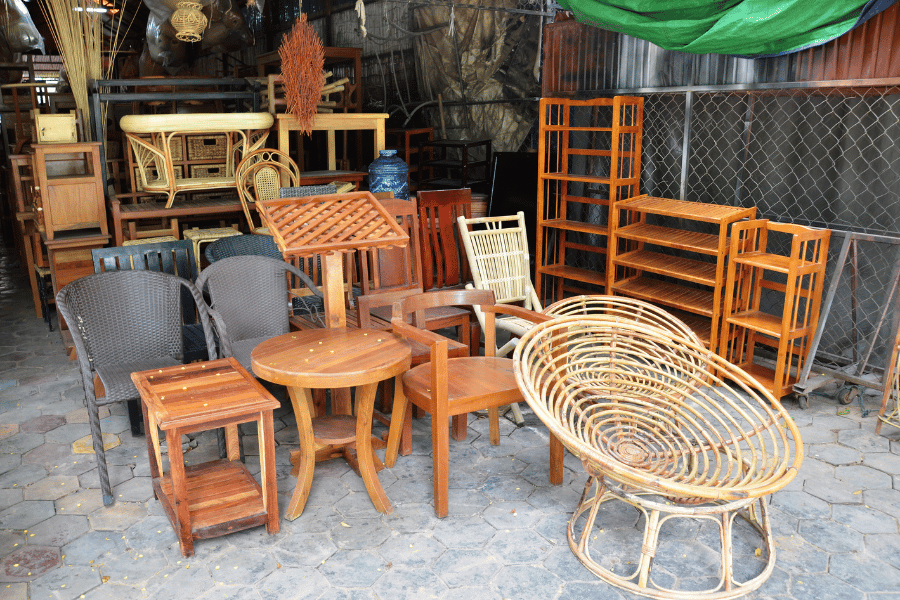 How To Write Donations Off on Your Taxes
Donating furniture is a great way to clear out unwanted items and help those in need, but you can also deduct furniture donations from your taxes. To do so, however, there are a few things to keep in mind. First, the furniture must be in good condition. This means that it should be free of major damage, such as stains, tears, or holes. Additionally, it should be clean and free of any pet hair or odors. 
Here are a few things to keep in mind when making major furniture donations: 
Make sure to get a receipt from the charity. The receipt will serve as proof of your donation and will be required when you file your taxes. 
Keep in mind that the deduction is based on the fair market value of the furniture. This means that you will need to research the value of the furniture before claiming the deduction. 
Finally, remember that there are limits on how much you can deduct. For example, you can only deduct donations worth more than $500 if you itemize deductions on your tax return. 
By following these simple tips, you can ensure that you maximize your tax deduction for your furniture donation.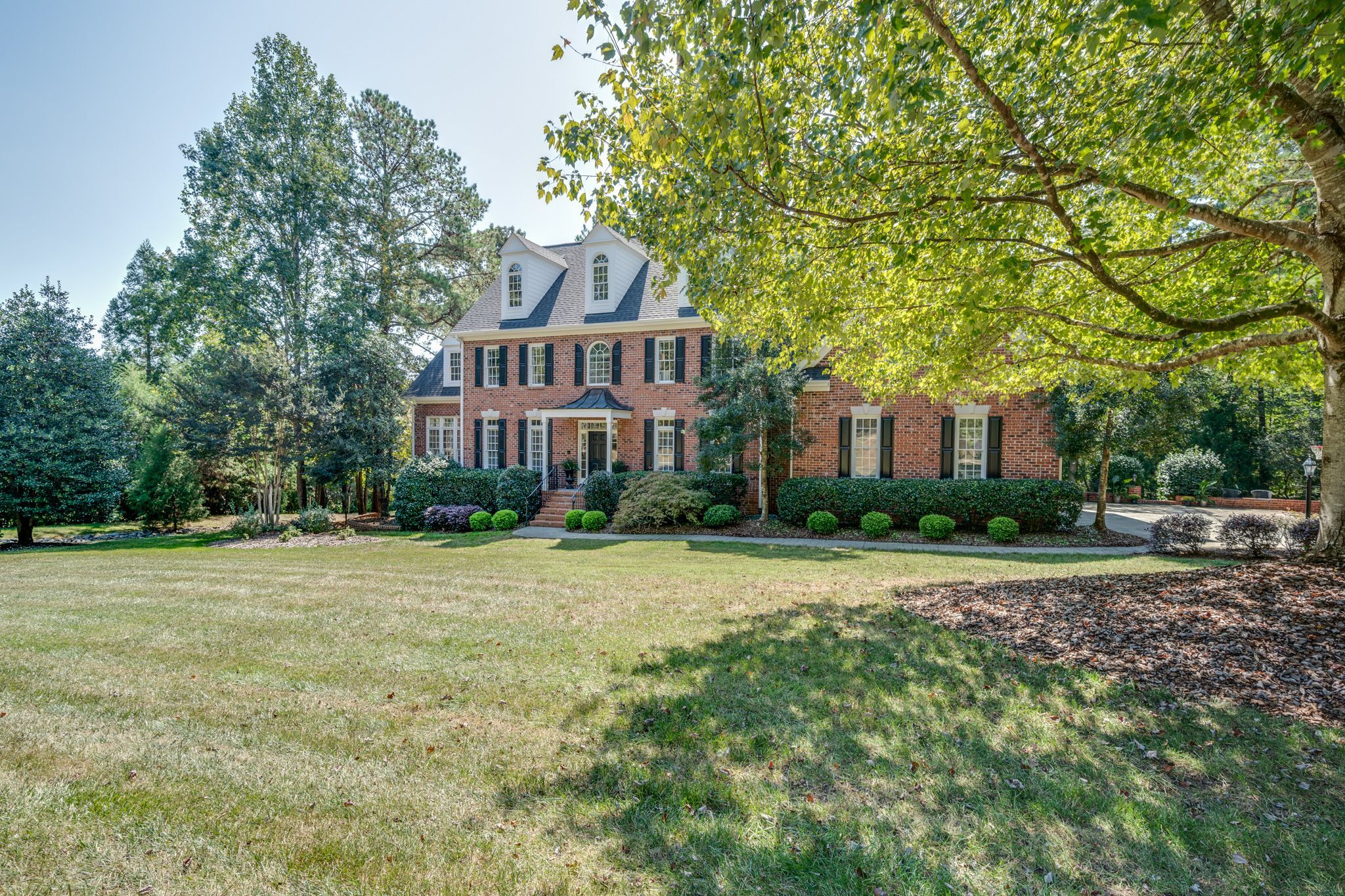 Find your new home
Search real estate and homes for sale