Close popup
New Construction Homes for Sale in Raleigh, NC
Current Real Estate Statistics for Homes in New Construction

November 29, 2023

709 Properties Found. Page 1 of 15
4 Bed

3 Bath

2,731 Sqft

0.89 Acres

4 Bed

3 Bath

2,332 Sqft

0.16 Acres

4 Bed

3 Bath

2,581 Sqft

0.17 Acres

3 Bed

4 Bath

1,733 Sqft

0.03 Acres

4 Bed

5 Bath

4,000 Sqft

0.31 Acres

2 Bed

2 Bath

1,622 Sqft

0.05 Acres

3 Bed

3 Bath

3,300 Sqft

0.84 Acres

3 Bed

3 Bath

1,924 Sqft

0.14 Acres

3 Bed

3 Bath

1,442 Sqft

0.05 Acres

3 Bed

4 Bath

2,547 Sqft

0.08 Acres

4 Bed

9 Bath

8,015 Sqft

1 Acres

4 Bed

3 Bath

2,925 Sqft

0.15 Acres

4 Bed

5 Bath

4,344 Sqft

1.42 Acres

4 Bed

5 Bath

4,157 Sqft

0.34 Acres

4 Bed

4 Bath

3,069 Sqft

0.18 Acres

3 Bed

3 Bath

1,955 Sqft

0.06 Acres

3 Bed

3 Bath

1,558 Sqft

0.08 Acres

3 Bed

3 Bath

1,558 Sqft

0.08 Acres

3 Bed

3 Bath

1,770 Sqft

0.14 Acres

3 Bed

3 Bath

2,083 Sqft

0.16 Acres

4 Bed

2 Bath

1,775 Sqft

0.19 Acres

4 Bed

2 Bath

1,775 Sqft

0.17 Acres

4 Bed

2 Bath

1,775 Sqft

0.17 Acres

4 Bed

3 Bath

2,332 Sqft

0.17 Acres

4 Bed

3 Bath

2,332 Sqft

0.19 Acres

4 Bed

3 Bath

2,203 Sqft

0.14 Acres

4 Bed

3 Bath

1,680 Sqft

0.17 Acres

4 Bed

3 Bath

1,903 Sqft

0.14 Acres

3 Bed

3 Bath

1,924 Sqft

0.14 Acres

5 Bed

3 Bath

2,541 Sqft

0.14 Acres

4 Bed

5 Bath

3,842 Sqft

1.04 Acres

3 Bed

4 Bath

1,744 Sqft

0.04 Acres

4 Bed

5 Bath

3,122 Sqft

0.16 Acres

4 Bed

3 Bath

2,134 Sqft

0.16 Acres

3 Bed

3 Bath

1,735 Sqft

0.04 Acres

4 Bed

4 Bath

2,996 Sqft

0.15 Acres

4 Bed

3 Bath

2,134 Sqft

0.6 Acres

0 Bed

0 Bath

4,048 Sqft

1.46 Acres

4 Bed

4 Bath

2,717 Sqft

0.04 Acres

3 Bed

4 Bath

2,717 Sqft

0.03 Acres

4 Bed

4 Bath

2,717 Sqft

0.03 Acres

3 Bed

4 Bath

2,717 Sqft

0.03 Acres

2 Bed

3 Bath

1,263 Sqft

0.03 Acres

3 Bed

3 Bath

1,995 Sqft

0.18 Acres

6 Bed

8 Bath

4,854 Sqft

0.41 Acres

5 Bed

5 Bath

4,520 Sqft

0.4 Acres

$3,067,400

UNDER CONTRACT

4 Bed

7 Bath

5,324 Sqft

1.72 Acres

4 Bed

3 Bath

2,472 Sqft

0.15 Acres
Popular Home Searches in Raleigh
Communities in Raleigh

New Construction Homes for Sale in Raleigh, NC
Welcome to your Raleigh area new construction homes for sale & real estate in the Raleigh area resource. The growth rate in Wake County right now is around 62 people per day which is great for builders in the area. A lot of developers are focused on the Triangle area of NC because it is a hot bed for new homes. For more information on recently built properties in Raleigh or to schedule a private tour, connect with our Raleigh area real estate experts today. Read more about Raleigh area new construction real estate.
The Advanced guide to buying New Construction Homes!
Looking to purchase a newly constructed home in the Raleigh area? Call Raleigh Realty at 919-249-8536. Our local Realtors are here to help you navigate the ins and outs of the Raleigh area's new construction housing market.
New Communities and Homes in Raleigh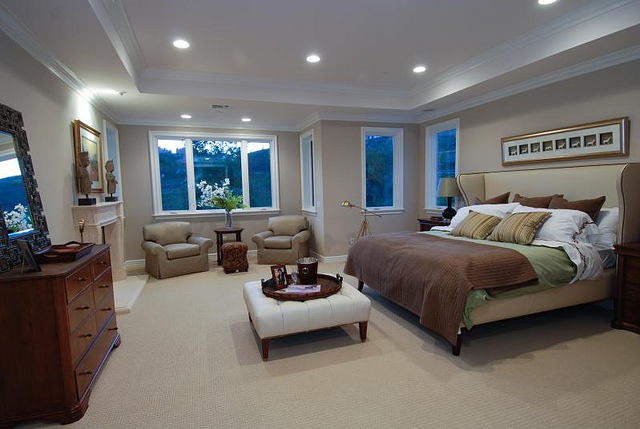 Many builders have chosen areas like Apex, Cary, Durham, Chapel Hill, Holly Springs, Fuquay-Varina, Wake Forest and Morrisville to build new homes to sell. These are some of the fastest-growing cities in the United States so it only made sense for the new community developments.
If you have any questions about builders, new construction neighborhoods, or on any of the homes for sale, please do not hesitate to call or email us so we can assist. There are a lot of great new communities sprouting up in the Triangle, and our real estate agents are experts in new construction homes!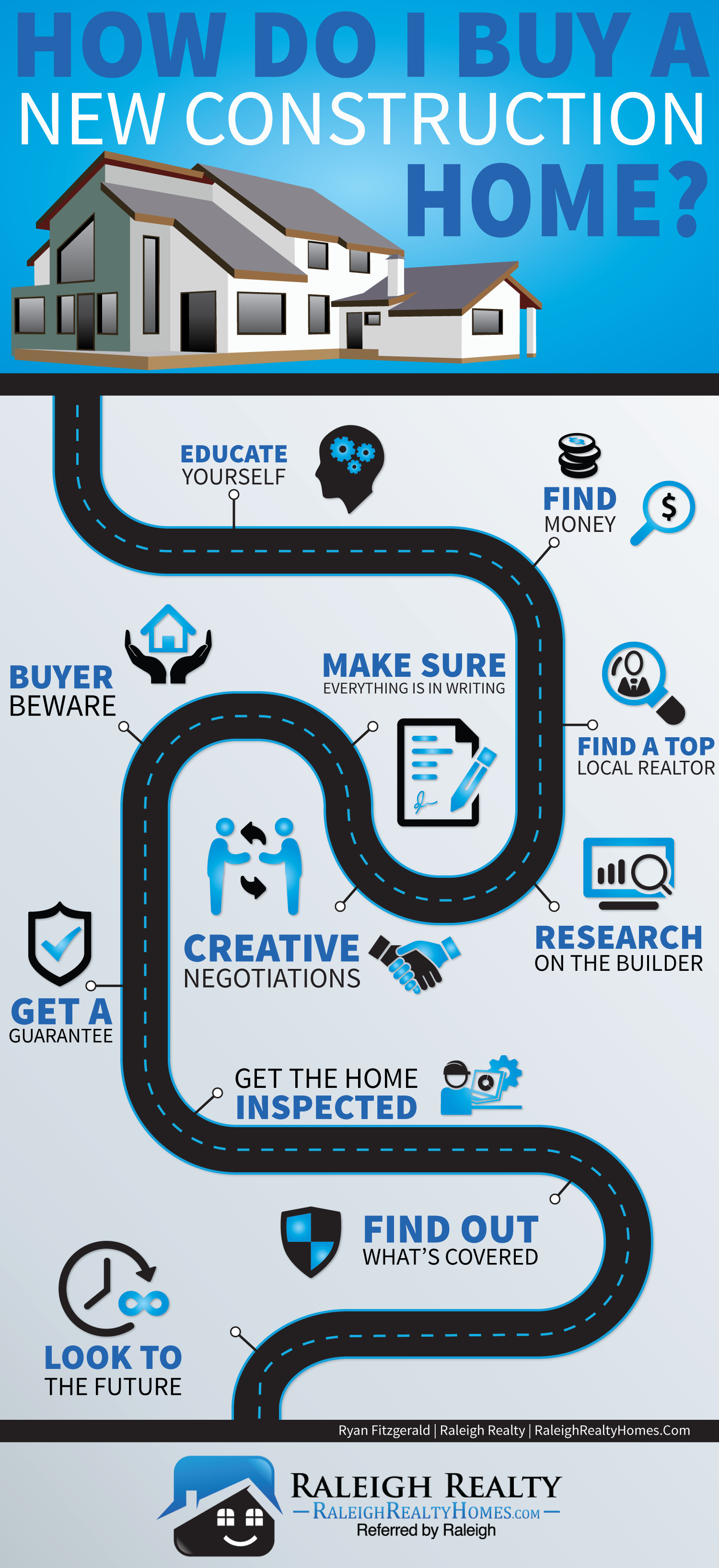 Should I use a Realtor when buying New Construction?
YES! You will pay the Realtor nothing at all to help you land the best deal possible! A top local Realtor will assist you in saving money, time and headaches. The other day a friend of mine and I were in the office of a New Construction community being built in Holly Springs. We were talking to the on-site sales rep who was telling us about how fast homes sold in the new neighborhood and that there is no room for negotiations.
The representative explained that her manager would not approve of any price reduction because the homes in the neighborhood all paid the same amount. A strong Realtor will look at the comparable homes in the area before going on-site. We discovered that was indeed not the case because some models had sold for $10,000 to $20,000 less.
We spoke to the sales representative about the homes we found and she told us how those homes had been prior 'models' and that they were offering ten thousand dollar incentives to buy those. People jumped at the opportunity to buy the models. We then talked to her about resale value. If my client buys the same home that house will automatically depreciate because of the neighborhood comps. She called her manager to discuss our concerns about price.
In the end there was no room for negotiations because of the speed at which the homes sold in the area, and because it was the only lot that hadn't been sold. If my client didn't buy it they had interest from dozens of others. This is the case in the Raleigh area, it's not easy finding homes because of the lack of inventory and growth rate.
When shopping for new construction homes it's important to work with a strong Realtor because they will find ways to save you time, money, and headaches. Although I may not have helped my client save money on his new home, he will certainly be receiving an incredible closing gift!
New Construction Real Estate for Sale Raleigh NC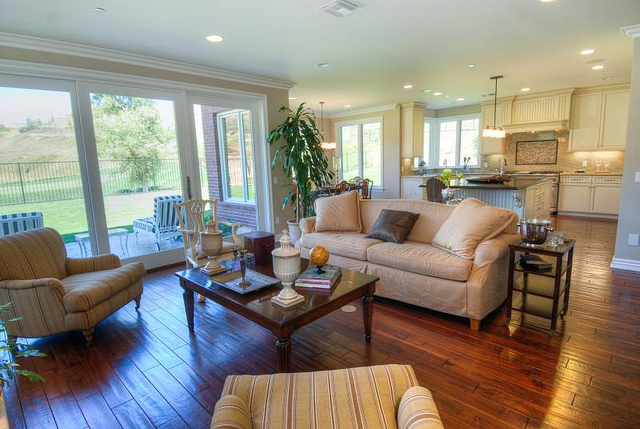 If you are looking to buy a new home in Raleigh, it's a great spot to do so. There are so many new construction communities and houses being built that it only makes sense to at least check and see what is available.
A lot of people don't realize that having a Realtor work with them during a real estate transaction is the best way to go about buying a new home. If you go to buy new construction by yourself the builder is likely to know of your inexperience when it comes to requests, and demands that you are going to want when you buy new construction.
Buying a new home in the Raleigh area is something that a lot of the buyers want to do who visit our website. That's why we want to provide you with as much valuable content as possible when it comes to learning about new construction communities, builders and the home buying process.
Raleigh New Communities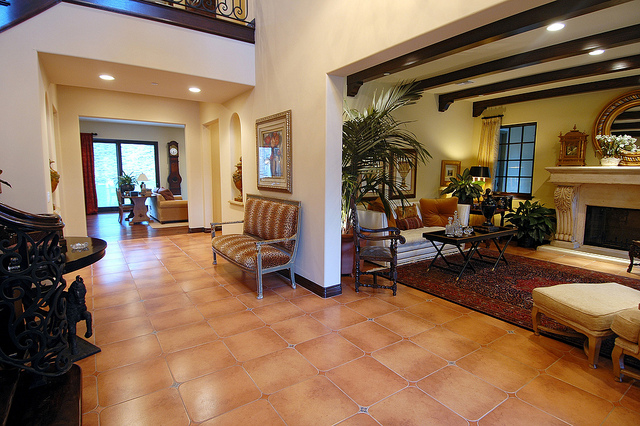 If you want to learn more about new Raleigh communities that are being built please let us know. It's important to understand that with the number of people moving to the Raleigh, NC area there is a lot of new communities being built and sold just as fast as the seasons change.
This is why we develop strong relationships with commercial banks in the area so that we know of planned developments BEFORE they start building. We know the details and can share them with you.
Best and Worst Builders in Raleigh
There are plenty of great builders in the Raleigh area who are building high quality homes. These are the builders that buyers want to work with. On the flip side there are many new construction builders who are building low quality 'cookie-cutter' homes that are designed for profits, not customer satisfaction.
After working with a number of different builders in the Raleigh area we have a definitive feel for the quality our buyers have come to expect, and will be the first one's to tell you if it's a builder you want to work with or not.
Our Clients New Construction Home Video (Surprise!!)