11 Best Bars In Holly Springs, NC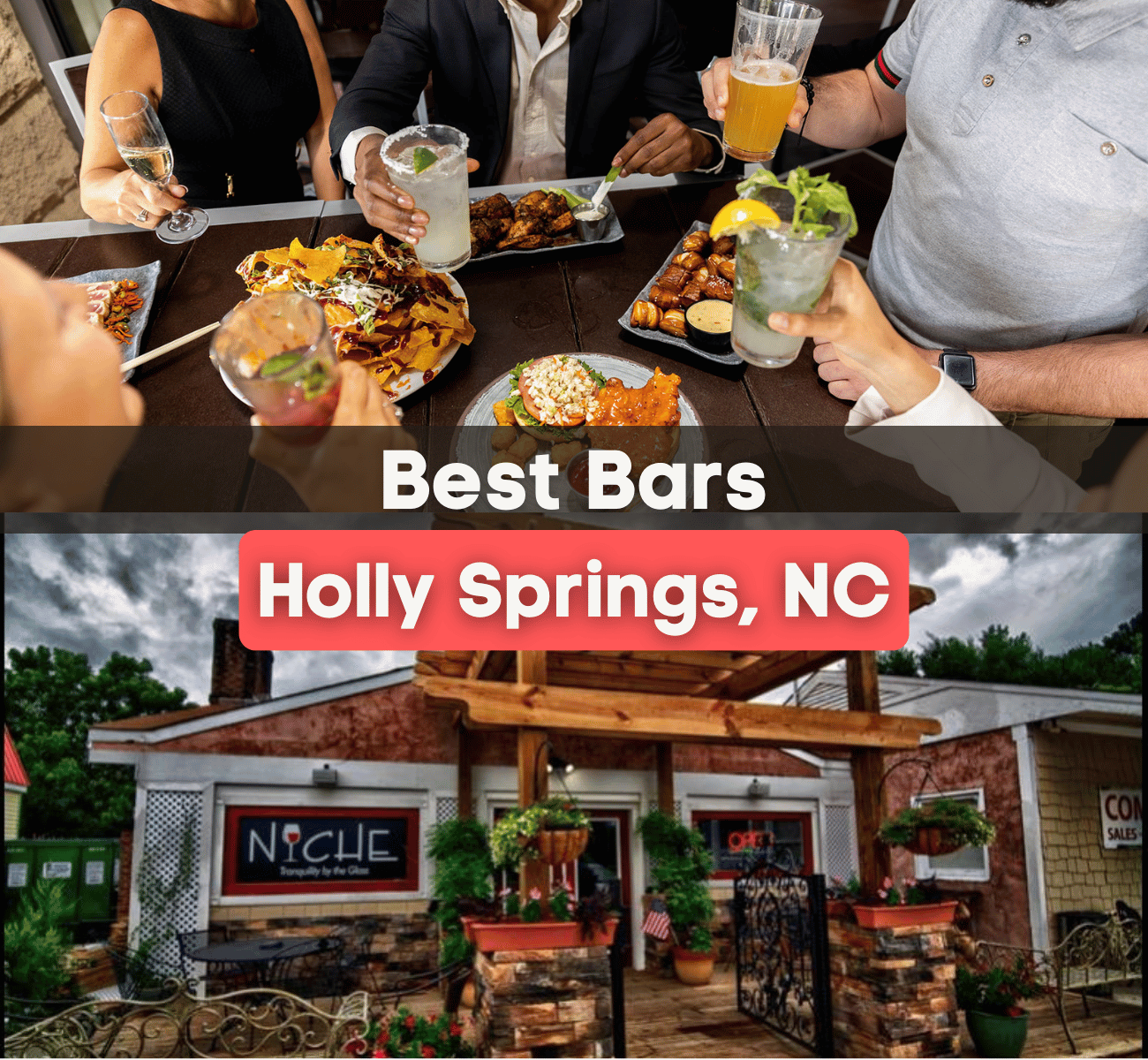 Best Bars In Holly Springs: Your Nightlife Guide 
Have you been looking for the best bars for a night out in Holly Springs? Continue reading our guide to learn more about the bars if you plan to move to Holly Springs! 
Holly Springs is a popular North Carolina town with a thriving community with countless things to do! The multiple bars and pubs allow you to enjoy your night out, no matter the occasion! 
Our local real estate website focuses on helping people find great homes for sale in Holly Springs. We also love bringing you all the local Holly Springs content!
In this guide, we have put together a list of the best bars and pubs in Holly Springs so that you don't have to! We took the time to explore the area to find you the best places for a night out, date night, girl's night, or celebration. Since there are always various things to do in Holly Springs, we've covered you whether you're looking for a bar, brewery, or sports pub!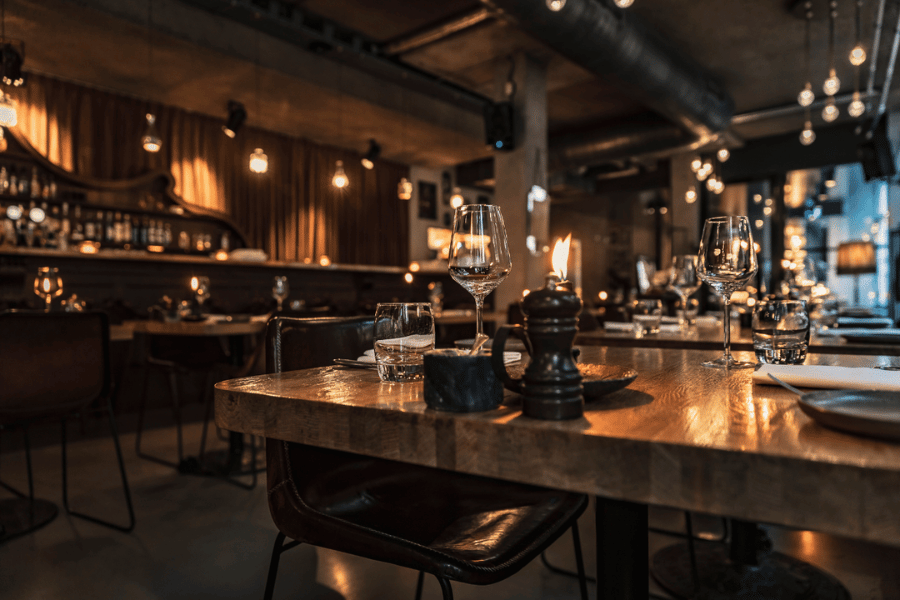 Niche Wine Lounge 
Location: 109 N Main St., Holly Springs, NC 27540
Niche Wine Lounge has an extensive wine list and a welcoming staff. The atmosphere and customer service are exceptional, and the entertainment is top-notch! They provide in-house live music on Fridays and Saturdays and host private parties and charity events. The Mediterranean inspires the entrance to the lounge, and you are met with rustic yet elegant decor. The customers that lounge here say that it is welcoming and inviting and consider themselves part of the "Niche Family."
The wine list is the largest selection of wines by the glass in the state of North Carolina. They also offer draft beer, bottles, and cans. They have so many wine options that it is nearly impossible to list them all! The top options on their menu include: 
Glaetzer Wallace Shiraz
Chateau De Dontenelles Renaissance Corbieres
Son of a Butcher Red Blend 
Vina Robles, the Arboerist 
2 for 2 White Cabernet Sauvignon
Hours: 
Every Day: 5 PM - 12 AM 
Tapline 
Location: 1110 Kentworth Dr., Holly Springs, NC 27540
Tapline in Holly Springs is a craft beer and wine bar. They have 26 rotating taps of the best craft beer in the area! They only serve beverages, so outside food is always welcome, along with their weekly scheduled food trucks. 
Tapline specials: 
Monday Run Club: Every Monday run club starts at 6:30 PM. After completing your route, Tapline rewards you with selected 16 oz beer options for the price of a 12 oz.
Tuesday: $5 house wine 
Wednesday: Music bingo from 7 PM - 9 PM 
Thursday: Tap takeovers & events. Check out their Facebook Page for more details! 
Sunday: $5 mimosas. 
Hours: 
Monday - Tuesday: 6 PM - 10 PM 
Wednesday - Thursday: 5 PM - 10 PM 
Friday - Saturday: 1 PM - 11 PM 
Sunday: 1 PM - 8 PM 
My Way Tavern 
Location: 301 W Center St., Holly Springs, NC 27540
My Way Tavern is a great choice when you're looking for somewhere to enjoy a beer, catch a game, and eat delicious food! They also provide entertainment like trivia on Tuesdays and music bingo on Wednesdays. The atmosphere at My Way Tavern is incredible, with flags and beer cans on the walls, TVs at every angle, and so much more. 
My Way has 18 beers on tap, 15 of which are brewed right in North Carolina. They also have a selection of over 80 bottled beers, so there is always something new to try! Additionally, they have guest taps, cocktails, and wine. My favorite cocktail on the menu is the Pomegranate Margarita, made with Mi Campo Resposado, Pama liquor, triple sec, and house sour mix. One of their popular signature cocktails is the Base Jump, made with five flavors of New Amsterdam Vodka, orange juice, cranberry, and Sierra mist. 
Their food menu is also filled with fantastic options, from loaded spuds and mac and cheese to plates of pasta to sandwiches and burgers. 
Hours: 
Every Day: 11 AM - 12 AM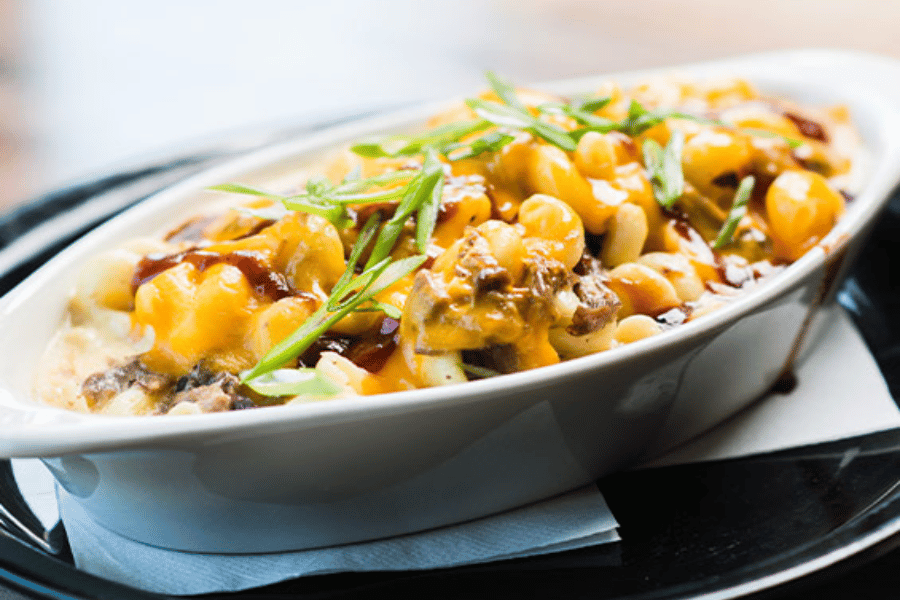 Bass Lake Draft House 
Location: 124 Bass Lake Rd., Holly Springs, NC 27540
A common theme for Holly Springs is excellent sports bars and pubs. The menu at Bass Lake Draft House consists of traditional sports bar/pub food, over 30 beers on tap, wine, weekday specials, etc. The draft list features a variety of local, North Carolina, and national breweries. Although the list is ever-changing, some beers are Pilsner, Porter, Coco Loco, red oak, MallowQuench, Seven Saturdays IPA, etc. Specials at Bass Lake Draft House include team trivia and draft night! 
Bass Lake Draft House is a must-try if you're stopping by for a drink or a quick bite to eat. 
Hours: 
Sunday: 11 AM - 9 PM
Monday: 11 AM - 3 PM 
Tuesday - Thursday: 11 AM - 10 PM
Friday - Saturday: 11 AM - 11 PM 
The Mason Jar Tavern 
Location: 114 Grand Hill Place, Holly Springs, NC 27540
The Mason Jar is an "upbeat outpost featuring microbrews, cocktails & casual eats in a modern space with a patio." People visit for the delicious cocktails served in Mason Jars and their extensive beer list. The atmosphere at the Mason Jar is comfortable and inviting. Everyone that dines here, whether you're enjoying a date night or drinks with friends, is sure to have a good time. 
Here are a few beer options! 
Luchador Mexican Lager - Vienna Style Lager 
Pull Tab Pilsner - Contemporary American Pilsner with Simcoe Hops 
Happy Place Golden Lager - Munich-style Helles 
Hotter than Helles - Jalapeno Munich Helles 
Slack tide Pilsner - Bavarian Pilsner 
Hours: 
Monday - Wednesday: 4 PM - 9 PM 
Thursday: 11 AM - 9 PM 
Friday - Saturday: 11 AM - 9 PM 
Carolina Brewing Company 
Location: 140 Thomas Mill Rd., Holly Springs, NC 27540
Carolina Brewing Company first opened in 1995, making it the oldest active brewery in Wake County! They have a beautiful outdoor seating area, and a vast selection of delicious brew cans, keeping your beer fresher longer. 
Year-round tap beers include
Pace yourself Pilsner 
Carolina Pale Ale 
Carolina Brown Ale 
Spicy Hazy IPA 
They also have various seasonal and specialty draft beers. One of the best features of Carolina Brewing Company is to-go kegs and growlers. 
Hours: 
Sunday: 12 PM - 8 PM 
Monday: CLOSED 
Tuesday - Thursday: 3 PM - 9 PM 
Friday: 2 PM - 10 PM 
Saturday: 12 PM - 10 PM 
Black Dog Bottle Shop
Location: 140 W Holly Springs Rd., Holly Springs, NC 27540
We highly recommend Holly Spring's first bottle shop! Black Dog Bottle Shop gets its name from the owners two black dogs, Bentley and Gypsy! They aim to change the stereotype that black dogs are more aggressive and scarier than the rest. Black Dog Bottle Shop has 20 rotating taps of some of the tastiest craft beer from around the state and country, wine, and a craft beer shop. You can grab single bottles or make your own six-pack at the shop to enjoy their delicious beer at home. 
Their vision at Black Dog Bottle Shop is to be a place for customers to learn about craft beer, try new things, learn about their own tastes, and create a community where everyone is a friend. This shop quickly became a favorite in Holly Springs and is the perfect place to stop by after work or on a long day for a quick beer. 
Hours: 
Sunday: 12 PM - 7 PM
Monday: 3 PM - 8 PM 
Tuesday - Thursday: 2 PM - 9 PM 
Friday: 2 PM - 10 PM 
Saturday: 12 PM - 10 PM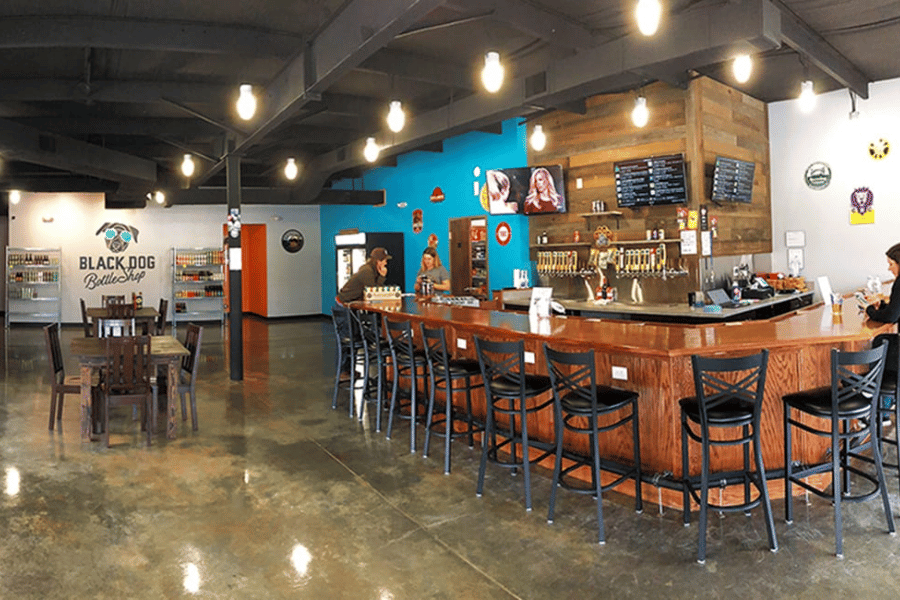 Bombshell 
Location: 130 Quantum Dr., Holly Springs, NC 27540
Bombshell Beer Company is located in the heart of Holly Springs and offers beer, wine, cider, and non-alcoholic beverages. Here, you are welcome to bring your own food, but on select days they have delicious onsite food trucks! Bombshell beer company is dog and family-friendly and the perfect location for any occasion. Additionally, they host live music, have a growler system for take-home beer, reserved kegs, and a tap club membership. When you join the Tap Club, you will receive a free growler bottle to fill with your choice of beer, a Bombshell beer tap club t-shirt, a tap club mug, and more! 
The year-round beers available at Bombshell are: 
Head over Hops IPA
Everyday drinker light American Ale
Hipster handshake wheat ale 
White juicy chase hazy IPA 
Lady in red amber ale 
Hours: 
Sunday: 12 PM - 8 PM 
Monday - Thursday: 3 PM - 10 PM
Friday: 2 PM - 10 PM
Saturday: 12 PM - 10 PM 
Hickory Tavern 
Location: 401 Village Walk Dr., Unit A, Holly Springs, NC 27540
Hickory Tavern is a traditional American restaurant that is very popular among residents. The food is excellent, but the atmosphere and customer service bring customers in and make it one of the best. They have an abundance of widescreen TVs for games and entertainment, a full bar, and all of your favorite typical bar foods. 
A few beers on tap include ACE Mango Cider, Blue Moon, Bombshell Hispter handshake wheat ale, Foothills Jade IPA, and more. If you don't enjoy beer, they also have delicious fun-size shots, wine cocktails, red & white wine, premium hand-crafted cocktails, margaritas, flavor-a-bulls (made with a red bull), bourbons, scotches, and more! My favorite cocktail is the mixed berry mojito, made with rum haven coconut water rum, club soda, fresh lime juice, simple syrup, mixed berries, and mint!
Next time you're looking for somewhere to relax and enjoy your time with friends with a delicious beverage, check out Hickory Tavern!
Hours:
Sunday - Thursday: 11 AM - 11 PM
Friday - Saturday: 11 AM - 12 PM 
House of Hops 
Location: 6909 Glenwood Ave, Suite 100, Raleigh, NC 27612
Although House of Hops is located in Raleigh, it was too good not to mention! They have over 300 bottled and canned beers, 24 rotating draft beers, and a growler system where you can fill your growler and take it home to enjoy. If you get hungry while enjoying your delicious beer, they have onsite food trucks every Tuesday - Sunday. 
A few of their on-tap options are: 
Beach time
Mystic mama
Reddy IPA
Forever alone: Luminosa 
Heart Shaped Hot Tub 
With its family-friendly atmosphere and dog-friendly patio, House of hops is a great place to enjoy an afternoon beer on a lovely day or a date night to try new things! 
Hours: 
Sunday - Thursday: 12 PM - 9 PM
Friday - Saturday: 12 PM - 10 PM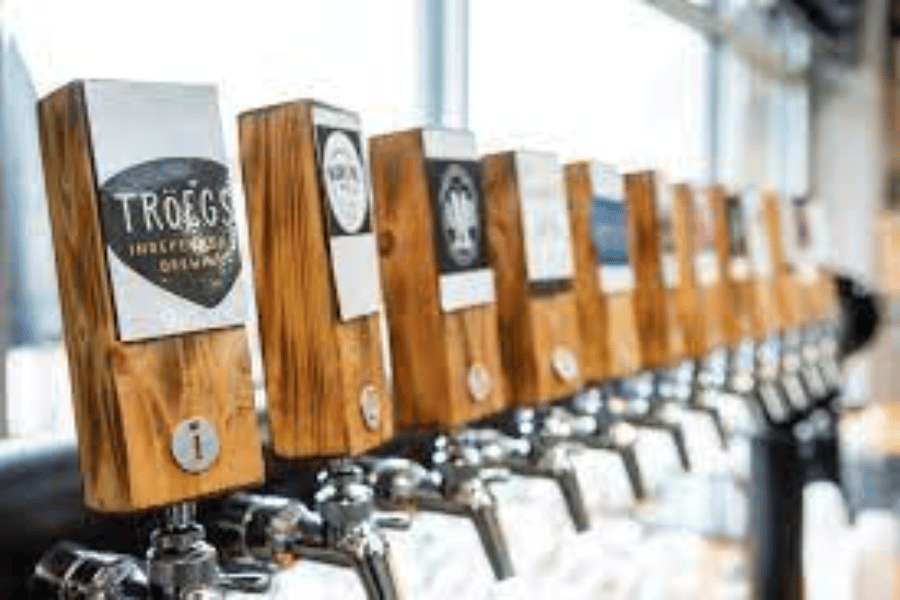 Inner Beast Hatchet House 
Location: 101 South Main St., Suite 220, Fuquay Varina, NC 27526
We highly recommend Inner Beast Hatchet House if you're looking for the perfect date night spot, family outing, or a fun activity! They have a projection-based system where you can enjoy games like 21, corn hole, tic tac toe, zombie shoot out, and more! If you're visiting for the Axe throwing, you will be checked in and greeted by an AXPERT who will teach you everything you need to know to properly and safely axe throw. In addition to fun games, they offer beer, seltzers, sodas, and snacks! 
Hours: 
Monday - Tuesday: CLOSED
Wednesday - Thursday: 3 PM - 11 PM
Friday: 3 PM - 12 AM 
Saturday: 1 PM - 12 AM 
Sunday: 1 PM - 9 PM 
Best Bars In Holly Springs - Final Thoughts 
Just like most of the surrounding areas, Holly Springs is filled with various pubs, grills, and taverns! It's the perfect town to enjoy a night out with delicious food accompanied by a one-of-a-kind cocktail or North Carolina-brewed beer. 
Next time you find yourself in Holly Springs, whether you plan to move, visit, or already live here, we highly recommend you try one of these bars/pubs! 
If you're moving to Holly Springs and are interested in real estate, Raleigh Realty is here to help! You can get in touch with us or visit our website to view the available properties and be connected to one of our agents. 
If you found this Holly Springs Bars guide helpful, feel free to share it with friends & family! If you get the chance to stop by one of these fantastic bars, let us know what you think!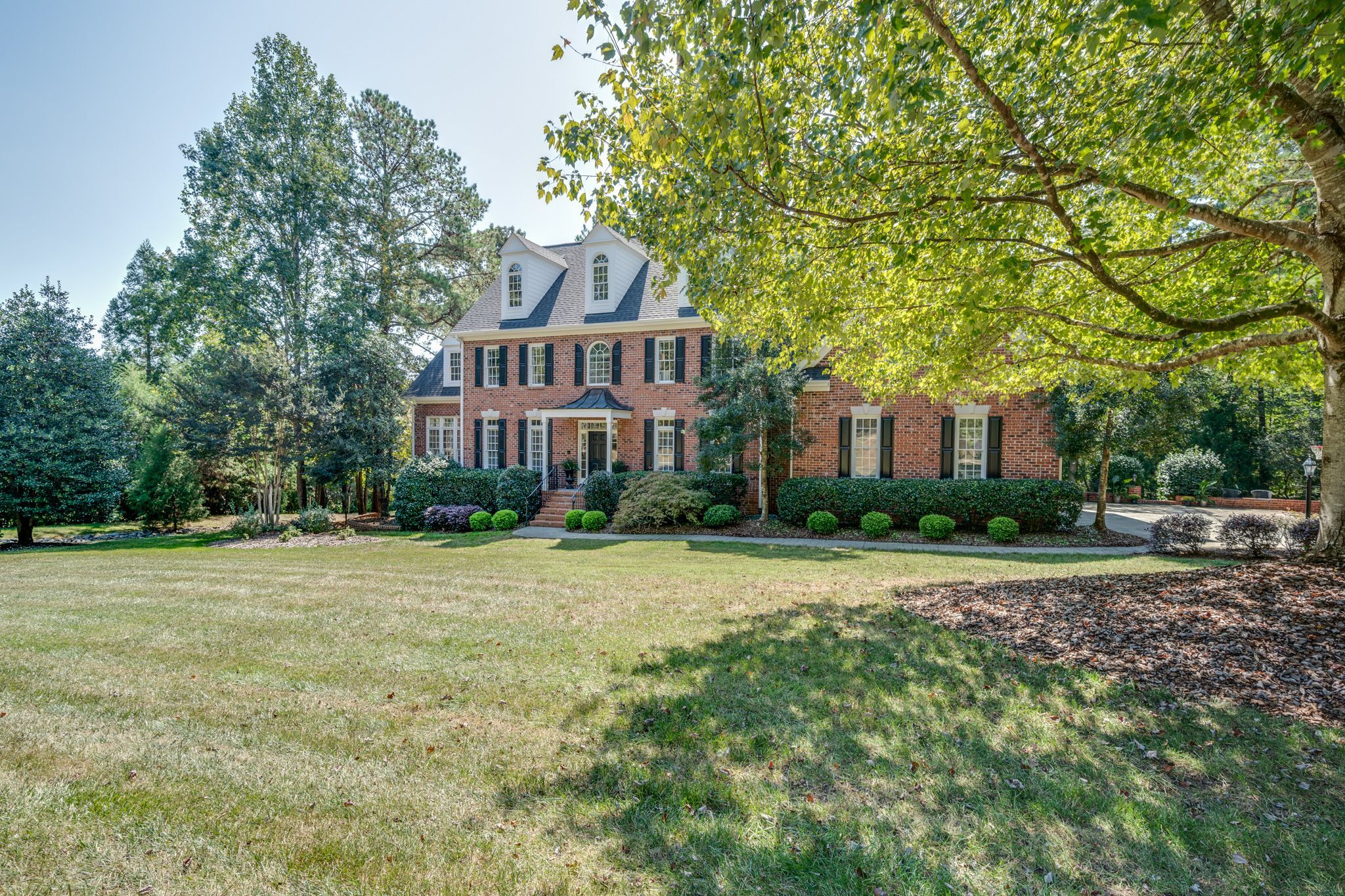 Find your new home
Search real estate and homes for sale