Close popup
Cary Homes & Real Estate
Current Real Estate Statistics for Homes in Cary

February 05, 2023

383 Properties Found. Page 1 of 8
2 Bed

3 Bath

1,248 Sqft

0.03 Acres

4 Bed

3 Bath

2,924 Sqft

0.69 Acres

2 Bed

2 Bath

1,887 Sqft

0.12 Acres

2 Bed

3 Bath

2,689 Sqft

0.1 Acres

4 Bed

3 Bath

3,467 Sqft

0.26 Acres

4 Bed

3 Bath

2,873 Sqft

0.29 Acres

4 Bed

3 Bath

3,560 Sqft

0.6 Acres

2 Bed

3 Bath

2,101 Sqft

0.09 Acres

5 Bed

3 Bath

3,970 Sqft

0.28 Acres

4 Bed

5 Bath

4,564 Sqft

0.51 Acres

4 Bed

3 Bath

1,513 Sqft

0.13 Acres

3 Bed

2 Bath

1,409 Sqft

0.12 Acres

4 Bed

4 Bath

3,543 Sqft

0.34 Acres

4 Bed

4 Bath

2,786 Sqft

0.05 Acres

5 Bed

5 Bath

4,513 Sqft

0.33 Acres

3 Bed

3 Bath

1,828 Sqft

0.18 Acres

2 Bed

3 Bath

1,728 Sqft

0.04 Acres

4 Bed

4 Bath

2,623 Sqft

0.06 Acres

3 Bed

4 Bath

2,355 Sqft

0.05 Acres

3 Bed

2 Bath

1,668 Sqft

0.15 Acres

$1,100,000

UNDER CONTRACT

5 Bed

5 Bath

4,424 Sqft

0.27 Acres

3 Bed

3 Bath

1,801 Sqft

0.07 Acres

4 Bed

3 Bath

2,565 Sqft

0.24 Acres

4 Bed

3 Bath

2,938 Sqft

0.25 Acres

3 Bed

3 Bath

1,700 Sqft

0.06 Acres

5 Bed

3 Bath

2,326 Sqft

0.76 Acres

$1,100,000

UNDER CONTRACT

5 Bed

5 Bath

3,509 Sqft

0.2 Acres

3 Bed

3 Bath

2,391 Sqft

0.28 Acres

4 Bed

3 Bath

2,203 Sqft

0.39 Acres

3 Bed

3 Bath

1,656 Sqft

0.22 Acres

3 Bed

4 Bath

2,868 Sqft

0.1 Acres

4 Bed

2 Bath

2,163 Sqft

0.22 Acres

3 Bed

2 Bath

1,466 Sqft

0.29 Acres

3 Bed

3 Bath

1,626 Sqft

0.06 Acres

3 Bed

2 Bath

1,911 Sqft

0.32 Acres

3 Bed

3 Bath

2,195 Sqft

0.27 Acres

3 Bed

3 Bath

2,126 Sqft

0.22 Acres

$1,350,000

UNDER CONTRACT

4 Bed

4 Bath

3,809 Sqft

0.71 Acres

4 Bed

4 Bath

2,421 Sqft

0.07 Acres

2 Bed

2 Bath

1,426 Sqft

0.17 Acres

5 Bed

3 Bath

3,055 Sqft

0.17 Acres

$1,500,000

UNDER CONTRACT

6 Bed

6 Bath

5,010 Sqft

0.45 Acres

5 Bed

5 Bath

4,470 Sqft

0.29 Acres

3 Bed

2 Bath

1,789 Sqft

0.28 Acres

$1,054,117

UNDER CONTRACT

6 Bed

6 Bath

4,989 Sqft

0.19 Acres

4 Bed

3 Bath

2,367 Sqft

0.18 Acres

3 Bed

2 Bath

1,340 Sqft

0 Acres

5 Bed

3 Bath

2,975 Sqft

0.19 Acres
Cary, North Carolina Real Estate and Homes for Sale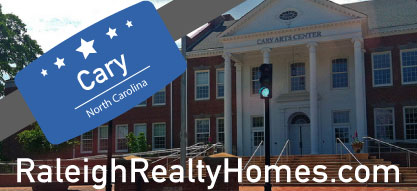 There are many reasons why most people move to Cary, North Carolina. The quality of life and high education standards aside, it is a bustling metropolis with multiple opportunities for you to create wealth and live the best days of your life surrounded by serene beauty. Over the years, this 7th largest North Carolina Municipality has won competitive awards and accolades. Homes here are starkly diverse in design with one common factor, affordable rates.
Cary is the seventh-largest municipality in NC. The town is located in both Chatham and Wake county in North Carolina. The city spans 54 square miles and is home to over 150,000 residents. The Cary real estate industry is very vibrant, with homes costing over $335,000. The price per square foot is $151, while the average rent is $1,650 per month. Real estate costs in Cary are relatively higher compared to most areas in North Carolina. The town also has a high homeownership percentage given 83% of all residents in Cary are homeowners.
Cary real estate is favored by individuals who are relatively young. The median age of residents is 38. Cary residents are also well-educated with 72% being college-educated. The median household income is $93,548.
Homes for Sale in Cary
Cary has many homes available for sale. The median home value is $335,250 as of June 2017. Cary is a great place to buy a home because of many reasons. Besides having a variety of different types of homes available for sale at any given time, the town has been consistently rated as one of the top 10 areas to live in the U.S. Cary also stands out for its vibrant downtown and many newly established neighborhoods and new construction homes. The town is also conveniently located and features countless social amenities and attractions.
Finding homes for sale in Cary is easy, buying them is a totally different story. Good homes that are priced correctly will have multiple offers on day one and sold by day three.
Timing is everything, especially in a real estate market like Cary. Our real estate website shows you every Cary home for sale and is updated every 15 minutes with 100% accuracy. We have an 'immediate' email option if you want to know about new listings the minute they go live on the market. Our team is made up of some of the best real estate agents in Cary!
Cary Neighborhoods
Cary has two distinct neighborhood sections, namely the east and west sections. Cary's east side is the oldest. The area is home to Cary's downtown area and the oldest neighborhoods. Some of Cary's iconic buildings are also located in this area. They include, but aren't limited to; Fidelity building, Page-Walker, and Ashworth Drug Store. The eastern region is also home to hotels. Cary's west side is newer and visibly wealthy. The entire area is almost 100% suburbanized. It features sprawling neighborhoods, lakes, and parks. Mansions and golf course homes are typical.
The Preston community is one of the most notable communities in this area. This neighborhood is arguably the most desirable for potential home buyers due to a number of factors such as; its central location and abundance of social amenities like schools. Preston is also home to many Cary golfers. The neighborhood has the best golf courses in the entire Wake County. The community is still developing, with several projects underway. Homes cost from $500,000 to over $1 million.
Regency is another great Cary neighborhood to live in. Regency real estate is perfect for individuals looking to buy newly developed homes. Regency is among the latest Cary developments. The neighborhood is easily accessible. There's also an abundance of social amenities like restaurants and golf courses are nearby. Typical luxury homes in Regency cost over $400,000.
MacGregor Downs is also among the most popular Cary neighborhoods. This area stands out for its magnificent homes, great golf course as well as terrific local amenities like nature walks and green trails. MacGregor Downs is also easily accessible.
Lochmere has over 2000 homes and 3 lakes. Lochmere residents also enjoy endless golfing. The neighborhood is also lively and has a strong sense of community. Residents fish in the lake, walk their dogs and walk the trails. Lochmere homes are also near great dining and local bars.
There are other great neighborhoods in Cary which all have unique attributes.
Cary Community Amenities/Things to do in Cary
Cary has countless community amenities offering residents and visitors countless things to do. Cary residents are spoilt for choice. For instance, there are 31 park areas fully equipped with picnic tables and benches. Most parks also have ball fields as well as athletic facilities. Parks such as the Bond Park have; seven baseball diamonds, a ropes course, a boathouse, amphitheater as well as a senior's and community center. Bond Park also acts as a hub for the 70 + miles of greenway biking/hiking trails in Cary. The town also has athletic venues such as a skate park, tennis park, soccer pack and baseball training complex. Cary also has top-quality grocery stores like the Grand Asia Market and Trader Joe's.
There are also numerous cultural activities. For instance, the town acts as the North Carolina Symphony summer home. You can catch this renowned American orchestra performing in Cary during summer. Cary also has many activities such as festivals, music concerts, and moonlight movies. If you love studying, you can also visit the Eva H. Perry Library. This library offers access to countless books. This 23,000 square foot library has a fully equipped computer lab. There are many more community amenities and things to do in Cary, NC. Residents can only be limited by their imagination.
Cary Schools
Cary has public high schools, middle schools, and elementary schools. Public schools date back to the late 19th century. Cary public schools are under the WCPSS (Wake County Public School System), which happens to be the most extensive NC public school system.
Cary has four high schools, namely; Cary high school, Middle Creek High School, Green Hope High School and Panther Creek High School. Cary has five public middle schools and seventeen public elementary schools. Cary also has eight private private schools namely; Chesterbrook Academy, Cary Christian School, Cary Academy middle/high school, Grace Christian School, Landmark Christian Academy. Hopewell Academy, Saint Michael Catholic School, and Resurrection Lutheran School. Cary also has many charter and Montessori schools. The town is also home to a higher learning institution i.e. Wake Technical Community College.
Summary
Cary is a great North Carolina town to visit as well as live in. That's why so many people are moving here. The town has great neighborhoods, countless social amenities and things to do. Cary, NC is perfect for prospective home buyers looking for higher-end homes and lifestyles. With the average cost of a home at over $335,000 currently and the average household income at is $93,548, Cary, NC is a great area for anyone looking to settle in higher-end areas of North Carolina.
Popular Home Searches in Cary

Communities in Cary

Other Cities