Fuquay Varina Homes & Real Estate
Current Real Estate Statistics for Homes in Fuquay Varina

November 27, 2022

573 Properties Found. Page 1 of 12
3 Bed

3 Bath

2,252 Sqft

1.14 Acres

3 Bed

2 Bath

1,526 Sqft

0.69 Acres

3 Bed

2 Bath

1,268 Sqft

0.82 Acres

3 Bed

2 Bath

1,123 Sqft

0.32 Acres

4 Bed

3 Bath

2,620 Sqft

0.68 Acres

3 Bed

3 Bath

1,942 Sqft

0.14 Acres

4 Bed

4 Bath

2,955 Sqft

0.35 Acres

4 Bed

3 Bath

2,396 Sqft

0.24 Acres

3 Bed

3 Bath

1,516 Sqft

0.12 Acres

3 Bed

2 Bath

1,145 Sqft

0.24 Acres

4 Bed

4 Bath

3,685 Sqft

0.57 Acres

3 Bed

2 Bath

1,318 Sqft

0.41 Acres

4 Bed

3 Bath

2,240 Sqft

0.06 Acres

3 Bed

3 Bath

2,435 Sqft

0.22 Acres

3 Bed

2 Bath

1,397 Sqft

0.21 Acres

4 Bed

3 Bath

2,018 Sqft

0.17 Acres

4 Bed

3 Bath

2,438 Sqft

0.54 Acres

3 Bed

3 Bath

1,915 Sqft

0.1 Acres

3 Bed

3 Bath

1,735 Sqft

0.1 Acres

3 Bed

3 Bath

1,735 Sqft

0.1 Acres

3 Bed

2 Bath

1,723 Sqft

0.95 Acres

5 Bed

3 Bath

3,032 Sqft

0.19 Acres

3 Bed

3 Bath

2,213 Sqft

0.36 Acres

3 Bed

6 Bath

3,868 Sqft

1.46 Acres

4 Bed

4 Bath

3,110 Sqft

0.84 Acres

3 Bed

3 Bath

2,448 Sqft

0.06 Acres

2 Bed

1 Bath

1,333 Sqft

0.5 Acres

5 Bed

3 Bath

2,682 Sqft

0.24 Acres

4 Bed

3 Bath

2,626 Sqft

0.4 Acres

3 Bed

3 Bath

2,747 Sqft

0.16 Acres

3 Bed

3 Bath

2,209 Sqft

0.19 Acres

4 Bed

4 Bath

3,230 Sqft

0.4 Acres

3 Bed

3 Bath

2,896 Sqft

0.4 Acres

4 Bed

3 Bath

2,880 Sqft

0.4 Acres

4 Bed

4 Bath

3,267 Sqft

0.61 Acres

3 Bed

3 Bath

1,456 Sqft

0.14 Acres

4 Bed

3 Bath

2,439 Sqft

0.06 Acres

3 Bed

2 Bath

1,472 Sqft

0.35 Acres

4 Bed

3 Bath

-- Sqft

0.17 Acres

4 Bed

3 Bath

2,820 Sqft

7.8 Acres

5 Bed

3 Bath

3,345 Sqft

0.88 Acres

3 Bed

3 Bath

1,850 Sqft

0.14 Acres

4 Bed

3 Bath

-- Sqft

-- Acres

5 Bed

5 Bath

3,281 Sqft

0.72 Acres

3 Bed

2 Bath

2,042 Sqft

0.2 Acres

3 Bed

2 Bath

1,456 Sqft

0.78 Acres

3 Bed

3 Bath

1,330 Sqft

0.18 Acres

4 Bed

3 Bath

2,523 Sqft

0.19 Acres
Homes for Sale in Fuquay-Varina

Real estate in Fuquay-Varina is exploding with new construction homes, and great new subdivisions with plenty of amenities. The homes for sale in Fuquay-Varina are a lot less expensive than the homes for sale in cities nearby like Cary, Apex, or Holly Springs. If you're shopping for a house in the Raleigh area, Fuquay-Varina offers a variety of choices from new and existing homes, to property with a lot of acreage. Much like Holly Springs, Fuquay-Varina is one of NC's top up and coming areas.
Fuquay-Varina Real Estate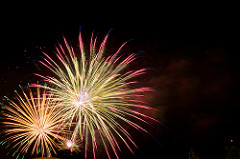 A great place to call home in North Carolina is Fuquay-Varina thanks to it's location (close to Research Triangle Park), recent real estate developments, and it's distinctive small town charm. With a population around 18,000 residents, Fuquay-Varina offers a great small town feel, while being within 20-30 minutes of downtown Raleigh, Research Triangle Park, and most of the Triangle's major destinations.
Golf is a major attraction for Fuquay-Varina. With a town of 18,000 residents there are two golf courses including Crooked Creek Golf Course, and Sippihaw Golf Course.
Fuquay-Varina Realtor®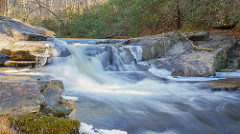 When you're buying or selling real estate in Fuquay-Varina, you'll want to make sure you're using a local Realtor® who knows the area, and the housing trends. It's important to understand the inventory of homes for sale, their absorption rates, and average selling prices. A great Realtor® will ensure that you are going to find the home of your dreams at a terrific price.
Many Realtors® work in the industry part time and they may not be out in the field searching for homes every day because they have other priorities, you want a real estate agent who is ready to work for you. Top Fuquay-Varina Realtors® will know what the local market is doing, and when you're ready to buy a house they will take you to only the best ones that match your criteria. This will save you time, money, and headaches when house hunting!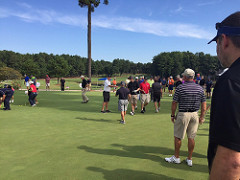 Fuquay-Varina Luxury Homes for Sale
The mansions for sale in Fuquay-Varina are a bit more rare than in it's neighboring cities since it's populaiton is significantly less, and the location is a bit farther out from the city. However, the luxury homes for sale in Fuquay-Varina offer some of the best privacy for those who would like land and privacy.
Fuquay-Varina homes are becoming more and more desirable in recent years specifically with the number of builders out there, constructing new developments. This is going to lead to more 'needs' as the population grows. Commercial developers seek out place like Fuquay-Varina where the city is growing so that they can build for consumers who will need things like a target or walmart, restaurants, grocery stores, etc.
Mansions in Fuquay-Varina cost a lot less than in other cities around the Raleigh area. Mostly because of it's location and desirability. However, Fuquay-Varina is slowly becoming a hot bed that Holly Springs has become in recent years.
Fuquay-Varina New Construction Homes
New Construction homes for sale in Fuquay-Varina are some of the most affordable in Wake County. We recently sold the last home in the Parker Pointe subdivision, and there are still a lot of other good ones to choose from, as well as new one's being built all the time.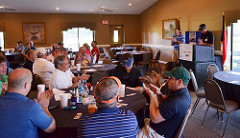 Depending on your price point there could be some incredible new communities being built in Fuquay-Varina that you don't yet know about. Stay up to date on all of the new construction homes for sale in the Wake County area by joining the Raleigh Realty automatic-update list. Simply, register for an account and check off your preferences as to what you're looking for. Any time a new construction home in Fuquay-Varina hits the market we will instantly notify you to make sure you're aware.
Homes for Sale in Fuquay-Varina, NC
Whether you're shopping for a mansion, new construction or a re-sale, Raleigh Realty has your back with the information you need to find the best home possible. You will find that the real estate in Fuquay-Varina is priced a lot lower than real estate in the neighboring cities of Raleigh, Cary, Apex, and Holly Springs.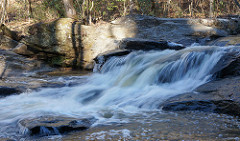 The properties in Fuquay-Varina typically come with some good acreage for those who want to buy something with land. The land in Fuquay-Varina is naturally cheaper since the location's desirability is less than that of cities closer to Raleigh, NC. It makes sense to take a look at the homes for sale in Fuquay-Varina if you're searching for real estate with land in the Raleigh area.
Aside from the price point, desirability, and other factors already mentioned Fuquay-Varina is a still a candidate for strong growth. In terms of home appreciation Fuquay-Varina should do well since it's growing and it's being built out, especially now that Holly Springs is starting to spill over.
Fuquay Varina Schools
The reviews on the Fuquay-Varina schools show some promising signs that the educational institutions are exceeding their reputation. GreatSchools.org shows some great reviews for the schools in Fuquay-Varina, and the Raleigh area itself is ranked as one of the best places for public school systems.
A lot of teachers end up moving to Fuquay-Varina to live, and a lot will teach there as well. North Carolina in general has a lot of open positions in school systems making it a great place to work as a teacher, though the pay is relatively low when compared to other areas.
You can shop homes for sale by wake county school helping you to determine what school you want first, and finding the particular homes for sale in that school district.
Fuquay-Varina Location
The location of Fuquay-Varina, NC can be seen in two different lights. One, you can dislike the fact that it's a bit farther away from the city, RTP, and other places. However, there are a lot of people who will enjoy the perks of being farther away from the city because it offers additional living privacy and land to enjoy your home.
Raleigh NC real estate is some of the best int he country and whether you buy in Wake Forest, Downtown Raleigh, or Fuquay-Varina you're going to love the weather and people that live here!
Popular Home Searches in Fuquay Varina

Communities in Fuquay Varina

Other Cities