Raleigh Real Estate Trends + Forecast for 2022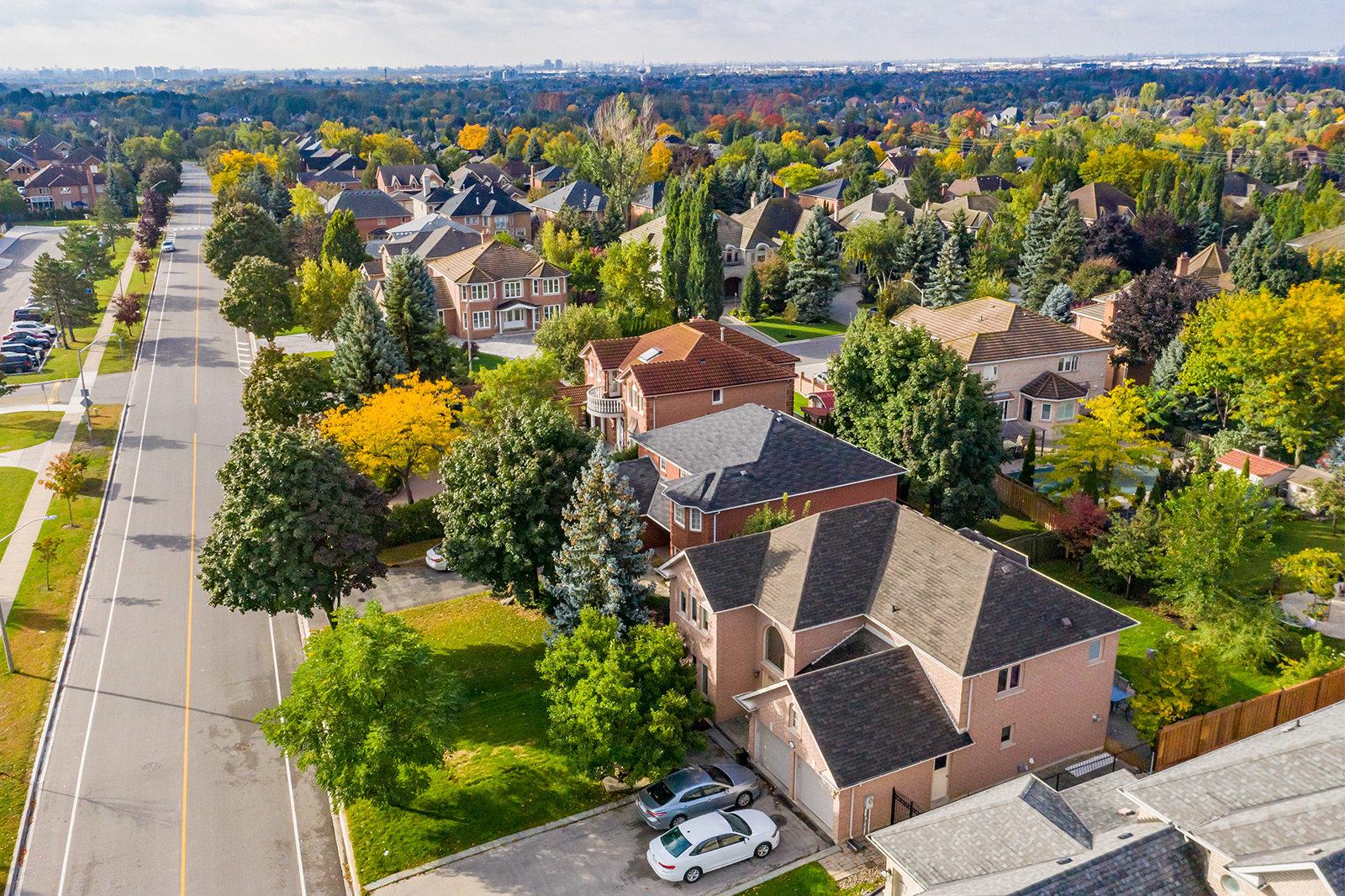 A healthy housing market indicates a healthy national economy. In fact, it's estimated that owner-occupied real estate accounts for over a quarter of American households' net worth.
It's no secret Raleigh is an up-and-coming city, but how's the local real estate market doing? Let's take a deep dive into emerging data in Wake County from 2022 and narrow down on key Raleigh real estate trends.
5 Key Raleigh Real Estate Trends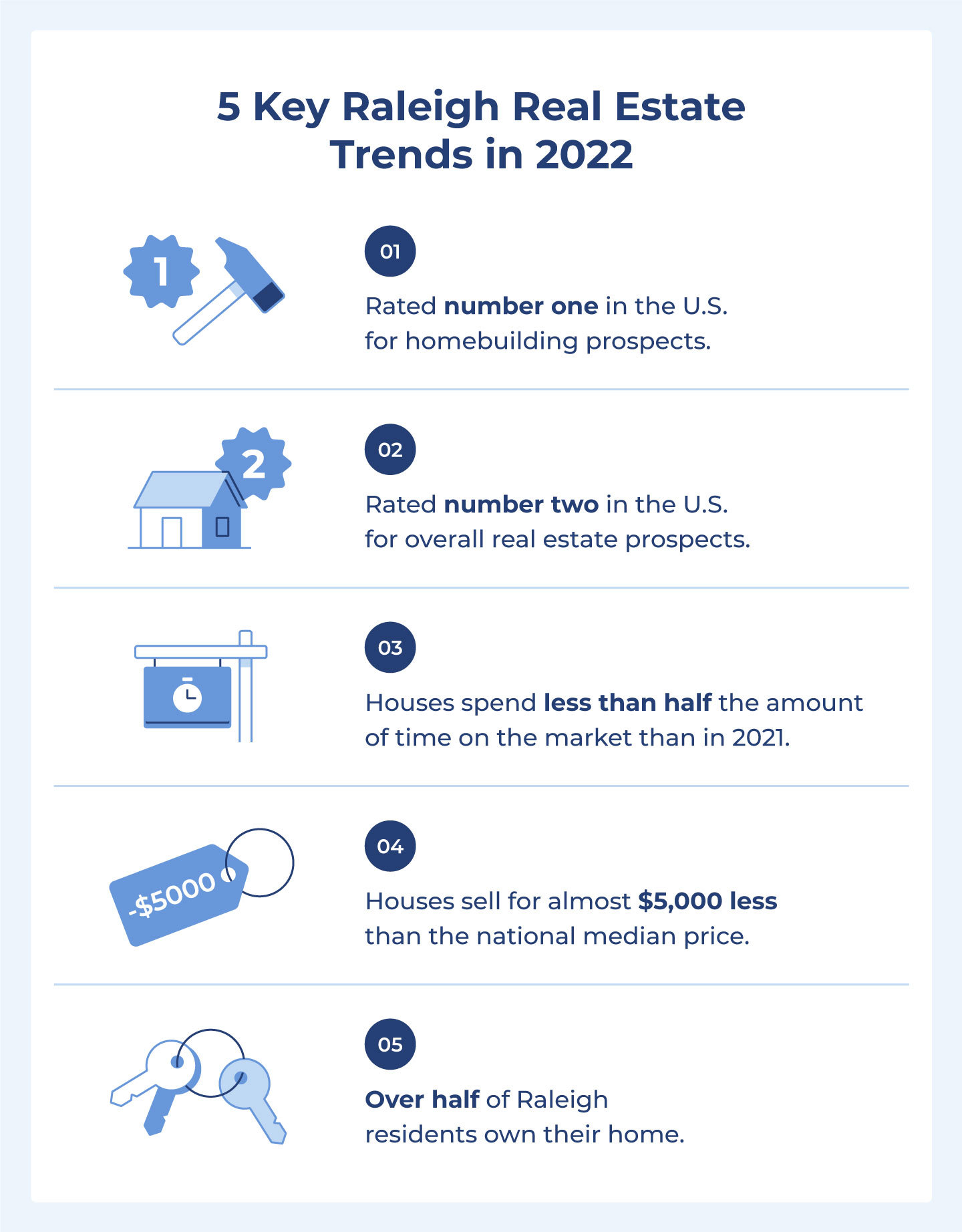 There's no question Raleigh's real estate market is booming. 1,200 experts surveyed by PwC rated the Raleigh/Durham area as number one in the U.S. for homebuilding prospects and number two for overall real estate prospects.
PwC also categorizes Raleigh/Durham as a magnet supernova city. According to PwC, a magnet city attracts both residents and businesses. The category "supernova" refers to the speed at which this growth occurs. So, PwC experts agree: Raleigh is on a trajectory for rapid economic growth.
These are all significant green flags for the real estate market in Raleigh. Real estate and the local economy are closely linked, so the fact that both are booming is very promising.
In this post, we're going to cover the Raleigh real estate trends in 2022 so far, including:
Rated number one in the U.S. for homebuilding prospects

Rated number two in the U.S. for overall real estate prospects

Houses spend less than half the amount of time on the market than in 2021

Houses sell for almost $5,000 less than the national median price

Over half of Raleigh residents own their home
Raleigh Real Estate Demand
Raleigh real estate trends show an increase in demand for housing in The Triangle. There are a number of factors that might explain this, including Raleigh's proximity to military bases and a possible bottleneck of students from UNC Chapel Hill, Duke, and North Carolina State University.
Redfin reports fewer homes sold in Raleigh in 2022 so far, but they're selling quicker and at higher prices compared to last year. (Redfin)

Single family homes are selling more than townhouses or condos/co-ops in Raleigh. (Redfin)

Condos and co-ops are spending more days on the market in Raleigh. Single-family homes and townhouses are selling quicker. (Redfin)
Population Growth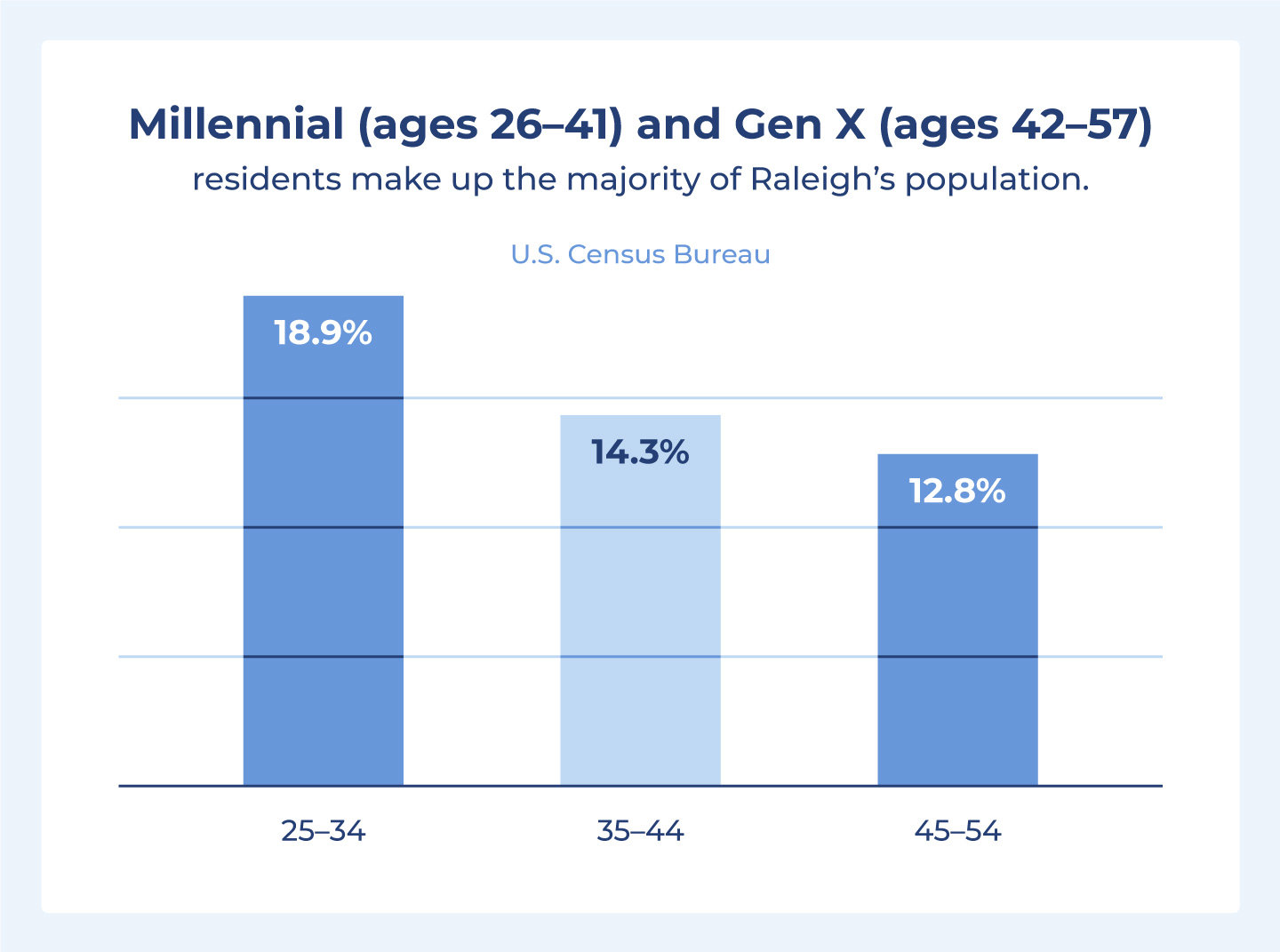 In terms of Gen Z residents, NPR reports that college admissions decreased by 3.2% in the fall 2021 semester and by 3.4% in the fall 2022 semester. This means in the coming years, there are going to be smaller classes of graduates purchasing a Raleigh home. However, after this dip, the Gen Z population will likely have a large increase as students who took a gap year or two return to school.
In addition to students, millennial and Gen X populations are expected to rise. A key characteristic of magnet supernova cities is a population boom, usually driven by millennial and Gen X.
According to the latest census, the population in Raleigh grew by almost 64,000 residents between 2010 and 2020. The largest population in Raleigh is 25 to 34 (18.9%) years old, followed by 35 to 44 (14.3%), and 45 to 54 (12.8%), supporting the idea that millennial and Gen X populations will continue to grow in Raleigh.
Raleigh Real Estate Supply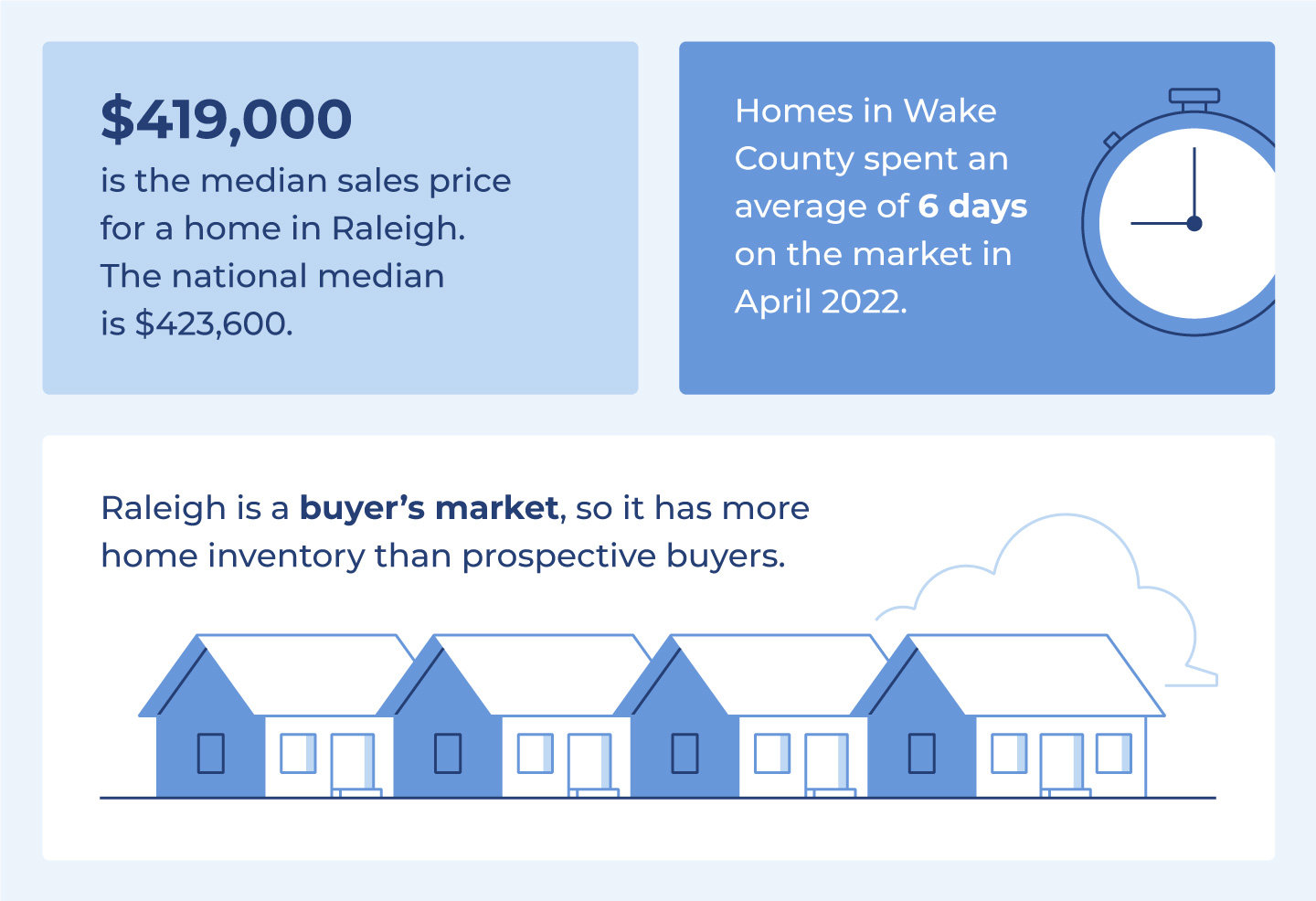 Raleigh is currently in a buyer's market, which means there are more homes for sale than available buyers. This means buyers have more power to negotiate for lower pricing.
However, in Raleigh, homes typically sell for above the asking price. Although Raleigh is a hotspot for people leaving coastal cities, it's still one of the more affordable places to buy a home. The median sales price in Raleigh for a home ($419,000) is lower than the national median ($423,600).
While resale homes are spending less time on the market, there are still more homes for sale than buyers in Raleigh. These trends in time spent on the market and housing inventory show that homes in Raleigh will continue to be in high demand throughout the year.
More Raleigh residents live in an owned home than a rented one. 51.5% of occupied housing in Raleigh is owner-occupied and 48.5% is renter-occupied. As supply chain issues cause construction material prices to soar, buyers are more likely to consider purchasing a resale home vs. a new construction home.
Raleigh Pricing Trends
Raleigh real estate prices are increasing because it's in high demand. Despite these price hikes, experts still recommend purchasing a home to Raleigh residents, rather than selling or holding onto one.
For people investing in property, this is a good thing. It means you can purchase a home for a lower price and its value is likely to increase.
This can be a positive for families too. 21% of Americans report moving in the last five years. It's important to have a home where the value increases by the time you sell so you can use that profit towards your next home.
If you're considering making the move to Raleigh, do some research so you can come up with a realistic budget.
The Glenwood neighborhood is at the upper end of the luxury home market. The median price for a home in Glenwood is $1.5 million, which makes it the most expensive neighborhood in Raleigh.
If you're looking for something more affordable, Atlantic is a trendy neighborhood where you can find a home for less. The median home price is $275,000, putting it well below the median price for a home in Glenwood.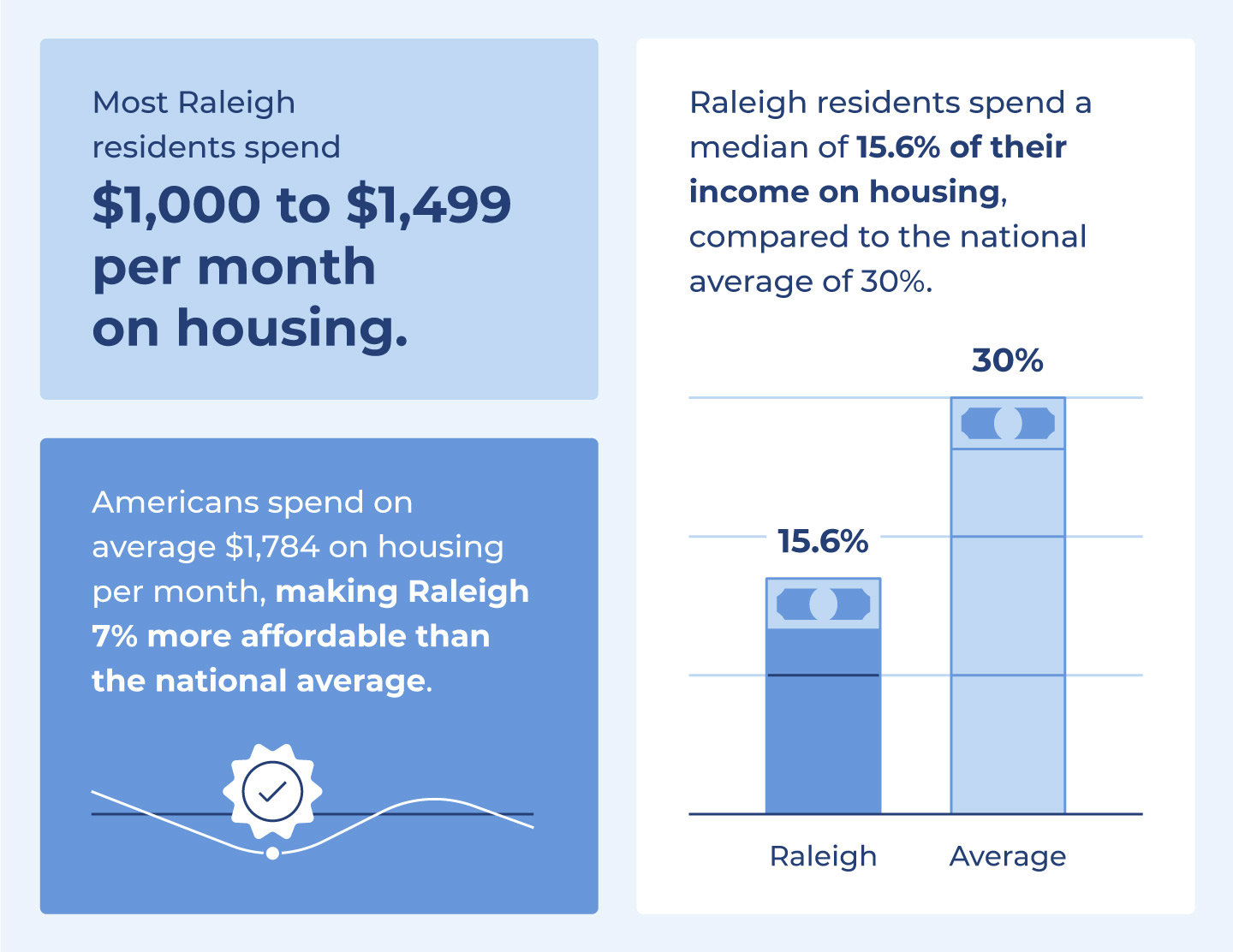 The average person can expect to spend $1,000 to $1,499 per month on housing in Raleigh. The majority of homeowners and renters alike spend this amount per month on their respective mortgage or rent payments. The national average for housing costs is $1,784 per month. The median amount you'll spend on housing in Raleigh is roughly 15.6% of a person's income.
Real estate pricing could continue to increase in 2022 as a result of supply chain and inflation issues. As construction material prices continue to rise, costs of new builds and renovations also increase. These factors directly affect pricing and, therefore, the real estate market itself.
Raleigh Housing Market Predictions
With all these trends considered, we think demand for real estate in Raleigh will continue to increase. Following the basic law of supply and demand, this means we can expect home values to increase too.
Raleigh pricing is still below the national average, so we don't expect pricing to hold back the City of Oaks from continued growth. Raleigh's middle class is still growing, which is a key indicator of good economic health.
However, the real estate market is very susceptible to other international, political, social, and economic influences. These unpredictable factors have such strong ties to the economy, so no real estate forecast is definite.
Our key predictions for Raleigh real estate through 2022 are:
The Raleigh housing market will continue to grow, though growth will likely slow by the end of the year.

Raleigh's population will grow, with demographic ages 25 to 54 growing the most.

Home values will increase through 2022.

Home prices in Raleigh will stay below the national average.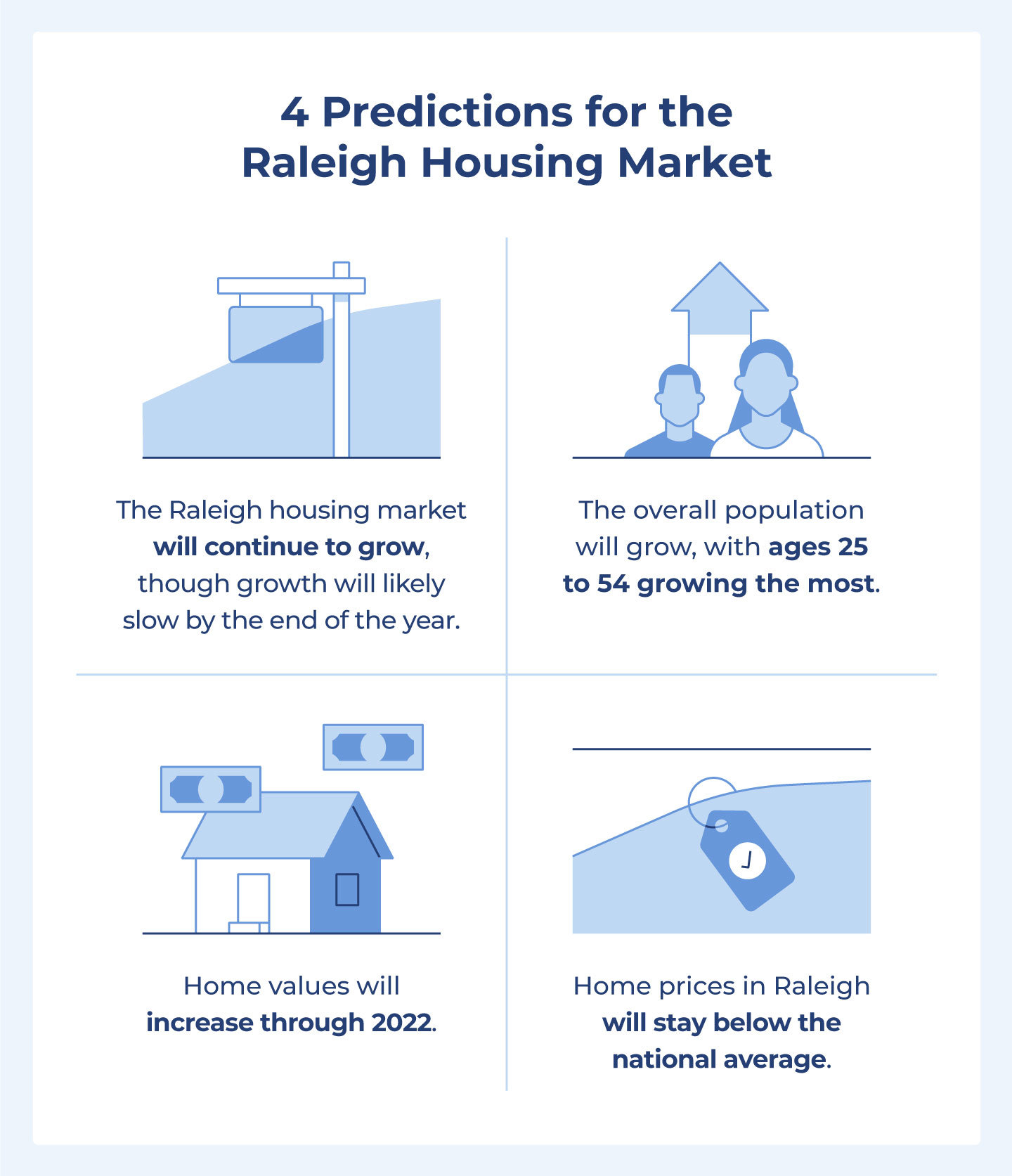 FAQs
Will Housing Prices Go Down in Raleigh?
It's not likely that housing prices will go down in Raleigh because local and national housing spend is increasing.
Is Raleigh a Buyer's or Seller's Market?
As of 2022, Raleigh is currently a buyer's market, which means the inventory of housing is more than the number of potential buyers.
Why Is Raleigh Real Estate Booming?
Raleigh real estate is booming for many reasons, including:
Close proximity to Duke, UNC Chapel Hill, and North Carolina State University

Home pricing below national average

Booming local economy

Population growth

Raleigh attracts businesses and new residents
Find Your Next Home with Raleigh Realty
With these Raleigh real estate trends in mind, now's the perfect time to purchase a home because they indicate homes can increase in value. Beyond that, Raleigh is a great place to move, whether you're purchasing your first home or looking for some more space.

Check out Raleigh Realty's directory for Wake County homes on the market and let us help you find your dream home in Raleigh.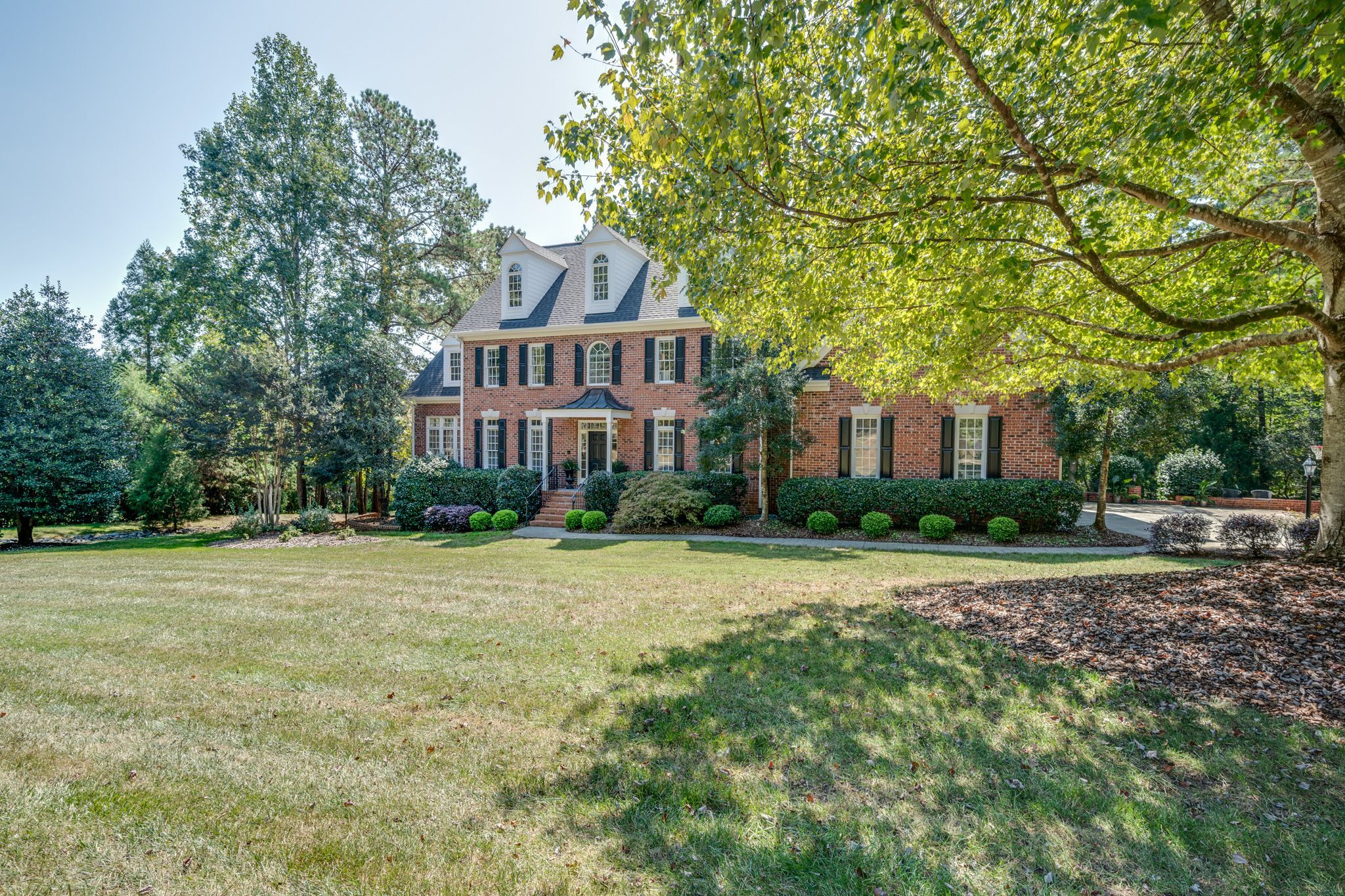 Find your new home
Search real estate and homes for sale