10 Best Neighborhoods In Angier, NC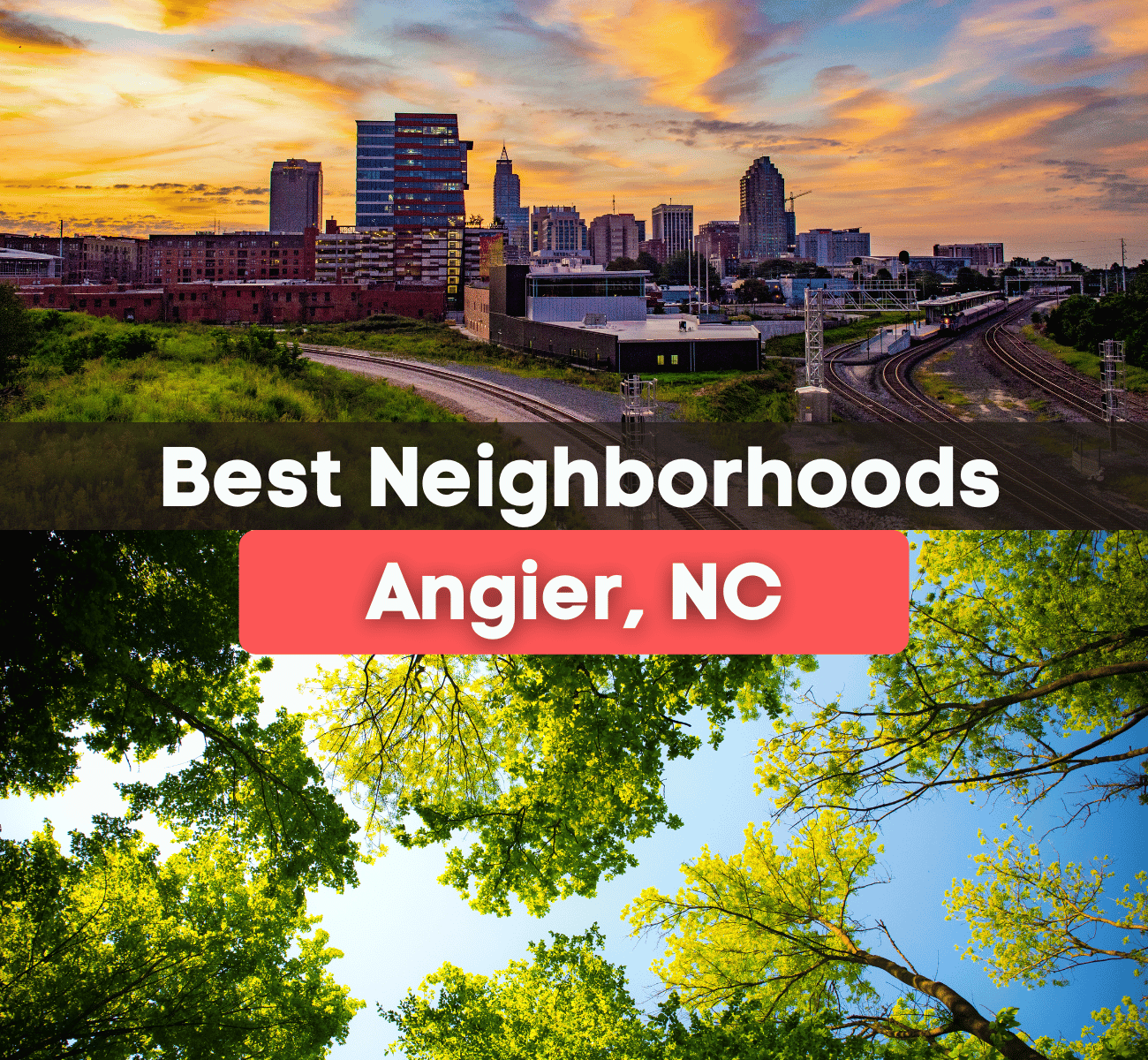 10 Best Neighborhoods In Angier, NC
Are you moving to Angier, NC, and looking for the best neighborhood in the area? Continue reading to learn everything you need to know about Angier's neighborhoods! 
Angier is known as the "Town of Crepe Myrtles" and is located in the Black rover Township of Harnett County, North Carolina. Most of the town is in Harnett County, although the North side is in Wake County. The "Town of Crepe Myrtles" comes from the first crepe myrtle plants in the 1930s. Since then, the town has continued to plant trees yearly and host an annual festival to celebrate.
NC Highway 55 makes commuting to work and other towns easy and safe. When passing through the center of the city, you can reach Fuquay-Varina in seven miles and Erwin in 14 miles. You can also reach Raleigh in just 22 miles when traveling on NC-55 and U.S. Route 401. 
The culture in Angier is rich, and the neighborhoods are safe and affordable. So, if you've been considering moving to Angier and looking for the perfect neighborhood, continue reading!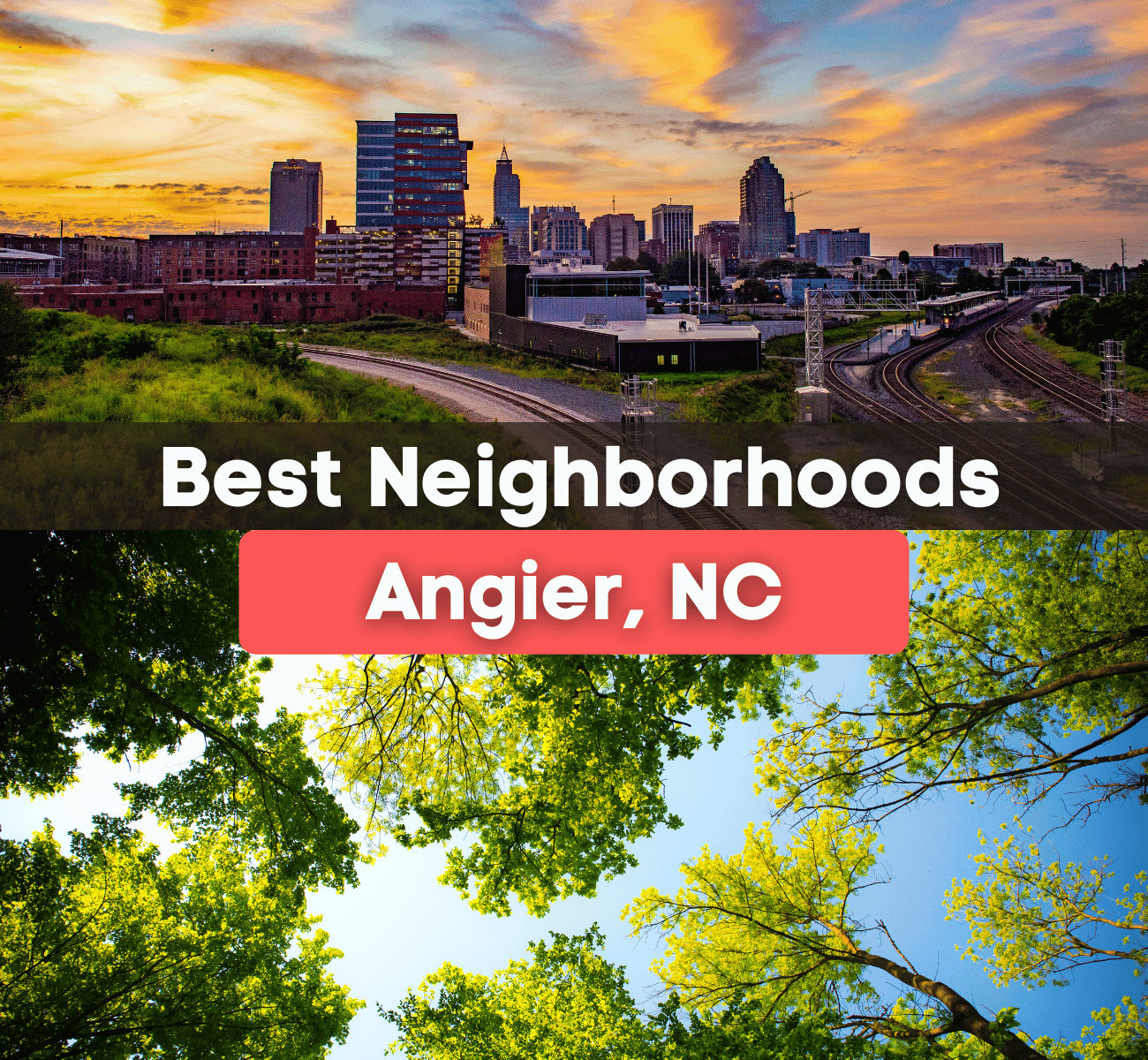 History of Angier 
What is now known as Angier, NC, started as just a large area with abundant good lumber due to the pines that spread across Wake and Harnett Counties. Jonathan Cicero Angier owned and operated a lumber plant in Cary and had a mission to build a railroad along the pine ridge from Apex to Harnett County, and that's precisely what he did! After gathering the financiers, he made the railroad to a farm owned by Jake Williams in the Northeastern part of Harnett County. They eventually built a station for the workers to stay overnight. The station was named "Angier" after Jonathan Angier to honor the fact that he brought the railroad to the area. 
The town of Angier began to evolve in 1899. That year, Jake Williams hired a surveyor to map and plot the land surrounding his home and the station. From there, streets were laid and named, and the town received its charter in 1901. 
The rail line was extended to continue growth and named the Durham and Southern railroad. They used this new extension to transport cotton, tobacco, turpentine, and other goods from Raleigh to Dunn. Unfortunately, that lasted only a short time as the economy grew and transporting goods by railroad became unnecessary and expensive. The Durham and Southern railroad was officially closed on July 5th, 1979. To keep history present, the station still stands in the center of town, and the surrounding square is now the destination for all town activities. 
Another symbol of history that still stands today is the Crepe Myrtle Tree. In the 1930s, the Angier Woman's Club planted Crepe Myrtles along the roadways leading into town from all directions. They did this to enhance the beauty and charm of the city, and the trees soon brought an abundance of vibrant color every summer. From there, Angier became known as the "Town of Crepe Myrtles," and a festival is held yearly to celebrate the colorful bloom. 
Area Attractions 
Raven Rock State Park 
Raven Rock State Park is located near Lillington in Harnett County. The park covers 4,694 acres along the Cape Fear River, with hiking trails, fishing, canoeing, and camping. 
Jack Marley Park 
Jack Marley Park is a 33.1-acre park located in Angier. You can enjoy playgrounds, ballparks, a soccer field, a lagoon area, a skate ramp, tennis courts, a volleyball court, frisbee golf, and more! Jack Marley Park is the perfect place to visit on warm spring and summer days if you need somewhere to walk, jog, or relax. 
General William C. Lee Airborne Museum 
Located in Dunn, The General William C. Lee Museum tells the life history of General Lee. The museum is an early 20th-century neoclassical three-story revival. Along with his life history, the museum also tells the tale of the early years of the U.S. Army Airborne and the use of glider planes during WWII. 
Harnett County Veterans Memorial 
The Harnett County Veterans Memorial is located in Courthouse Square to the right of the Harnett County Courthouse. Here, you can view and pay respects to the three granite panels that pay homage to the veterans who sacrificed their lives in the Spanish-American War, World War I, World War II, and Vietnam. The center vertical market has etched wording on it, and the two horizontal panels have bronze plaques with the names of all veterans. 
Amary Meadows 
Amary Meadows is a popular neighborhood in Angier, NC, with close to three public schools rated good and higher by GreatSchools. The schools as McGee's Crossroads Elementary, McGee's Crossroads Middle, and West Johnston High School. This neighborhood is perfect for anyone with children or residents that work in the public school system!
This neighborhood consists of new-construction single-family homes that start in the mid-200s. Living in Amary Meadows, you will have easy access to I-40 and I-95, which offers quick commutes to Raleigh, North Raleigh, Research Triangle Park, RDU Airport, and others! You are conveniently located near grocery stores, shopping, and recreation centers. 
Weatherford 
Weatherford is another popular subdivision in Angier, NC. It is a 116-home community where residents enjoy a slower-paced lifestyle while only minutes away from Downtown Angier and all its amenities. The subdivision is located at Highway 210 and Jackson Kind Rd intersection, near the tri-county line of Johnston, Harnett, and Wake Counties.
While residents have easy access to downtown Angier, you are close to McGee's Crossroads Schools, Fuquay-Varina, Interstate 40, and only 20 miles south of Raleigh. The Weatherford subdivision is separated into three parcels: Weatherford East and Weatherford West. The homes in Weatherford East range from $463,000 to $674,800. Homes in Weatherford West range from $499,900 to $649,000.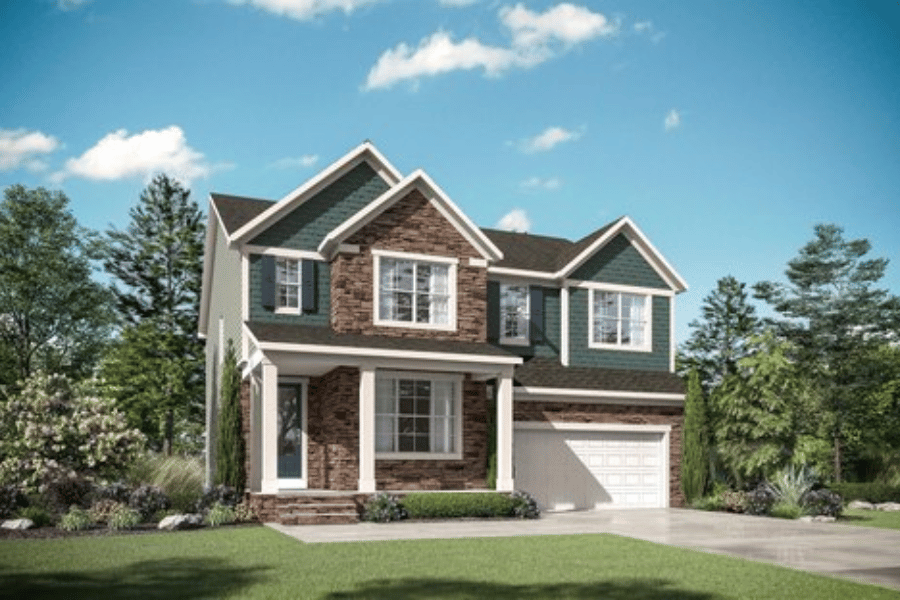 Neill's Pointe
Neill's Pointe is another new construction single-family neighborhood in Angier, NC. The homes in the neighborhood range from 1,700 to 2,700 square feet and are designed to fit your needs and everyday lifestyle. There are currently 19 homes in the neighborhood that are move-in ready, 5 to be built, and starting at $432,970. The available homes are 3-4-bedrooms and 2-3 bathrooms.
The schools near Neill's Pointe are Johnston Co SD and Harnett Co SD. One of the popular floor plans in Neill's Pointe is the Middleton Plan. The Middleton Plan consists of an attached 2-car garage, an open-concept kitchen with a large Island that opens to the breakfast area and family room, a first-floor owner's suite, huge walk-in closets, oversized showers, and more! For more information, contact the sales office! 
The location from Raleigh: take 401 South the Chalybeate Springs Rd, and take a left; the community is on the right on Chalybeate Springs Rd before reaching downtown, Angier. 
Sterling 
One of the more affordable neighborhoods in Angier is Sterling. The Sterling community dates back to 1998 and mostly features cozy, relaxing, reasonably-priced homes. The neighborhood consists of single-family homes, condos, townhouses, lofts, etc., with closed prices ranging between $190,000 and $240,000. The median sales price is $219,000, and the homes range from 1315 to 1343 square feet.
Getting around the community can be difficult and is very car-dependent. It has a walk score of 32/100 and a bike score of 30/100. For those that have kids or work in the school system, there are four schools nearby. These schools are Harnett Central Middle, North Harnett Primary, Angier Elementary, and Harnett Central High.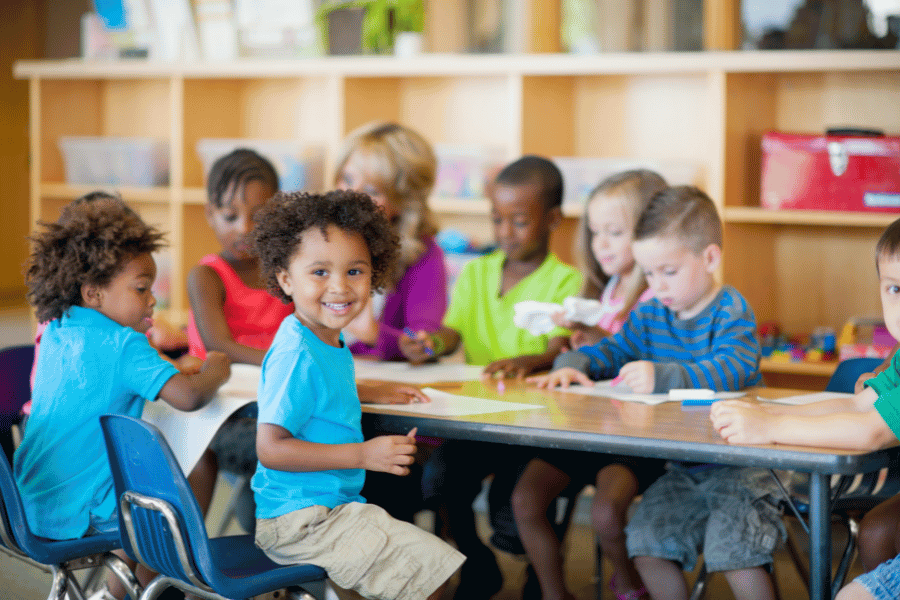 Mill Branch 
The Mill Branch neighborhood dates back to 197 and is one of the most expensive neighborhoods in Angier. Mill Branch mostly features large homes between 2515 and 3647 square feet. The closing price of homes in the neighborhood range from $418,000 to $605,000, which the median sales price being $475,000. The schools in the area are McGee's Crossroads Middle, McGee's Crossroads Elementary, and West Johnston High. 
Fairground Pointe 
The residents of Fairground Pointe enjoy the neighborhood because it is clean, convenient, dog-friendly, family-friendly, peaceful, quiet, safe, and well-maintained! Most homes in the area are mid-sized three to four-bedrooms with two-three bathrooms. Homes in Fairground Pointe closed between roughly $309,000 to $375,000, making it one of the more affordable homes in Angier. They are also decently sized, ranging from 1952 to 3131 square feet. Fairground Pointe feeds into the Johnston County School District. The nearby schools are McGee's Crossroads Middle, McGee's Crossroads Elementary, and West Johnston High. 
Atherstone 
The Atherstone neighborhood allows residents to relax and decompress from the stress of city life while still being close to everything they want or need. Homes in this neighborhood are situated on oversized lots that give residents plenty of space for indoor and outdoor living. The homes range from three to five bedrooms and are designed with upgrades to enjoy.
There are five available floorplans in Atherstone, with the most affordable one starting at $299,900. To make it even better, each home at Atherstone features LGI Homes' coveted CompleteHome package. Amenities in the area include a children's playground, a dog park, grills & BBQ pits, a picnic area, and nearby shopping and dining options!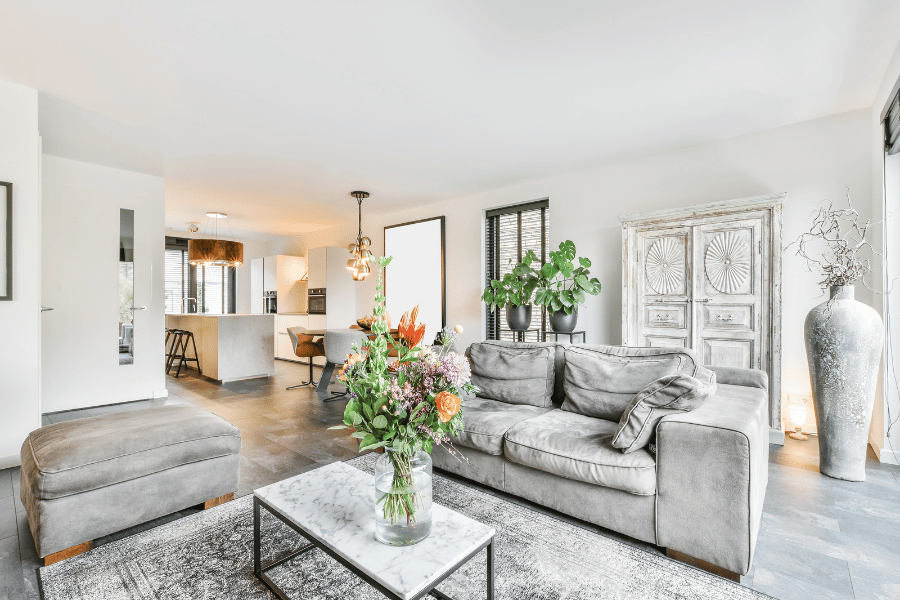 Kathryn's Retreat 
Kathryn's Retreat is another neighborhood located just outside Downtown Angier. The community of homes was built with beautiful craftsmanship and attention to detail. You can enjoy pond views, sidewalks, and the neighborhood clubhouse in the area. The average price of a home in the new community is $412,398. The schools in the area are Harnett Elementary, Harnett Middle, and Harnett High. 
Spring Village 
Spring Village is one of the newest neighborhoods in Angier, with homes ranging from $314,990 to $329,990. The community features walking trails as well as a small dog park! Residents are also conveniently located just minutes from downtown shops and restaurants and a half mile from the 33-acre Jack Marley Park. The neighborhood has five floorplans, including two new additions the builder still needs to offer. The Millhaven floor plan's unique feature is the option for multi-generational living. The home offers two owners suites, one upstairs and one downstairs. 
Quail Glen 
Quail Glen is another new construction neighborhood in Angier. All of the homes feature a modern and open layout with a 2-car garage and options with three to five bedrooms. Appliances are included, and residents can enjoy city water, sewer, and natural gas. If you want the outdoors, the Cape Fear River is less than 15 minutes away, where you can kayak, paddle, or canoe!
The homes in the neighborhood are all single-family and range from $279,900 to over $329,990. The Elm floorplan is extremely popular, featuring an open-concept great room, kitchen, and dining area. As well as stainless steel appliances, four spacious bedrooms with the option to include a 5th or a loft, an ensuite bath and walk-in closet in the owner's suite, and so much more! 
Best Neighborhoods in Angier, NC - Final Thoughts 
Angier is the perfect location for people looking to settle down and experience a slower-paced lifestyle. Angier offers an abundance of history, inviting and welcoming neighborhoods, and plenty of things to do for all ages. The communities in the area are affordable, convenient, populous or rural, and new or "old." You can experience friendly neighbors and space to enjoy peace in any neighborhood. 
Here at Raleigh Realty, we specialize in helping people throughout the home buying and selling process, but we also like to provide you with valuable guides to your new area. If you're interested in moving to Angier, NC, and have any questions about the neighborhoods in the area, feel free to reach out! You can contact us or visit our website to be connected to one of our phenomenal agents. 
If you found our guide to the best neighborhoods in Angier, NC, useful, please share it with friends & family! Make sure to refer to our other local area guides, including moving to Fayetteville, moving to Clayton, moving to Franklinton, and moving to Louisburg!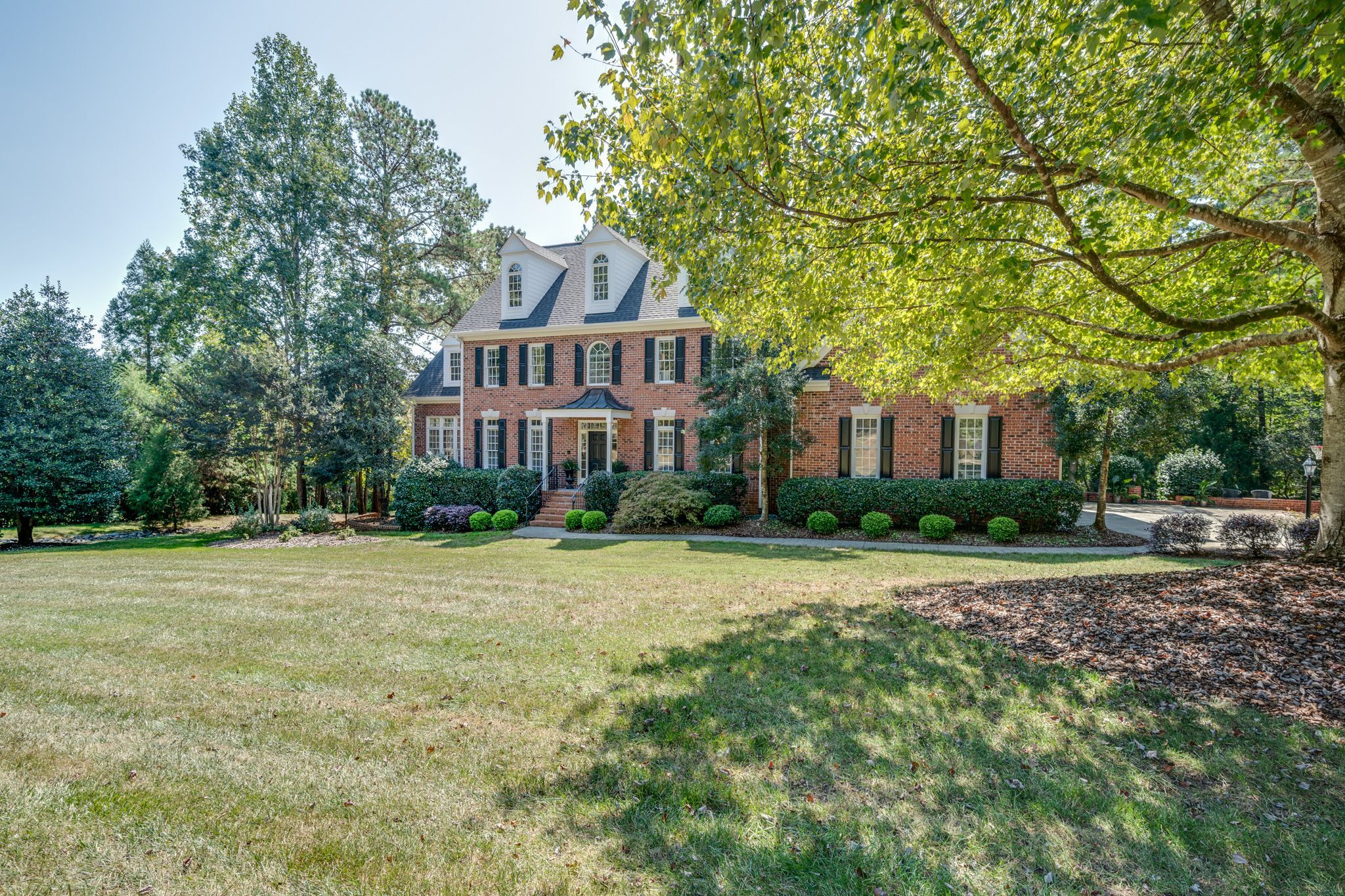 Find your new home
Search real estate and homes for sale