What Are The Best Paint Colors To Sell a Home?
What Are the Best Paint Colors to Sell a Home?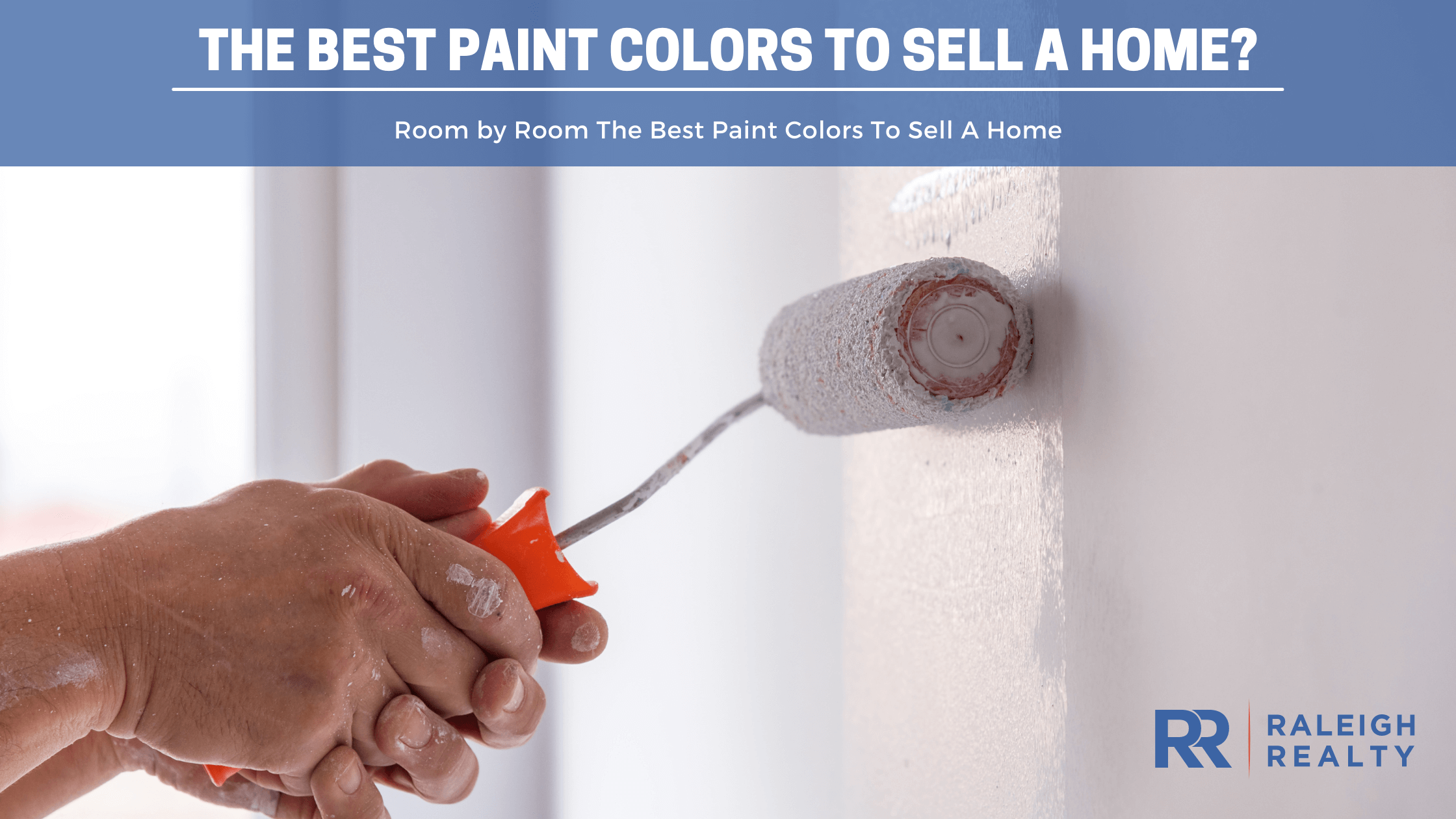 If you're searching online for the best paint colors to sell a home you've likely come across Sherwin Williams Agreeable Gray, Repose Gray, and Benjamin Moore's Revere Pewter. These are the best selling paint colors and have been for quite some time. They are used on the interior walls by almost every production builder when they sell new construction homes. These builders have done a lot of research to determine what is the best paint color to sell their homes.
With nearly infinite home paint color options, however, this choice can feel completely overwhelming. This is why we decided to analyze the best paint colors in both a general sense and to break it down room by room.

Let's take a look at what you need to know about using the best paint colors to sell a home.
General Rules When Painting Your Home Before Selling
Painting the interior of your house before selling can have a big return on the sales price. It will at the least help you with your home appraisal as the condition of the home is one thing appraisers will be looking for.
It's easy to get lost in the weeds when choosing paint colors for your home. Before we get into specifics, let's take a look at some of the general rules of thumb that you should follow when picking out your paint colors.
Neutral Paint Colors Are the Way to Go
Save bold and crazy colors when you are redecorating your own home. When you are painting a house sale, neutral is definitely the way to go. Real estate agents stressed that neutral color schemes are the most popular colors team with buyers.
There are a couple of instances where the style of your home or neighborhood might call for choosing colors other than neutrals. In general, however, the consistent advice from real estate agents across the country is to stick with neutral tones when painting before selling or renting.
Neutral does not have to mean boring, however. As we will discuss next, all paint colors have undertones that add depth and complexity to their color. While painting your house white might seem like the safest bet, it might also have the least amount of emotional impact on the buyer.
Consider the Undertone
You might think that choosing a neutral tone for your paint will be simple. How hard could it be to choose a white, beige, or great paint?
In reality, though, there are more options than could possibly ever go through. This process can be quite overwhelming. On top of that, all paint colors have undertones that are either warm, neutral, or cool.

Choosing the right undertone can help accent the other features in your home. Take a look at the floors in your home and consider whether the undertones are warm or cool. It's important to understand that the other features in your home will impact how your paint color looks. For this reason, you will likely want to complement floors with warm tones and, similarly, complement floors with cool tones with a cool paint color.

Paint colors that have warm undertones can exaggerate the appearance of natural light and create an inviting and cheery atmosphere. Paint colors with cool undertones can help to produce a contemporary and calming vibe. If you can't choose between the two, you might go with paint colors with neutral undertones that are a balance between cool and warm shades.

The idea is that you want the undertone of your paint color to complement the accent materials and existing hardscape of your house. For example, if your home had hardwood cherry floors, you might want to go with a light tan or a warm beige color.
Follow the Trends In Your Neighborhood
If you are feeling overwhelmed with all of the different options when it comes to choosing a paint color, one thing you can do is to look at the trends in your neighborhood. Take a look at the other houses listed on the market nearby. Look for patterns in paint color and, when in doubt, do what your neighbors are doing.

For example, if your neighborhood is filled with historic homes, you might find that people are not going with neutral color schemes. Instead, they might be going with more traditional paint colors to highlight the history of the architecture.
See if you can find sold properties or homes for sale in your neighborhood online and it will give you an idea of what is working and what isn't
Best Paint Colors For Selling a House: Room By Room
One important thing to keep in mind when choosing paint colors for the interior of your home is to keep things consistent. In this instance, last really is more.

It is best to choose one neutral paint color that you can use in all of the primary living areas. These rooms include the dining room, the family room, the kitchen, the entryway, and the living room. It is often recommended to choose a paint color that is at least two shades darker or lighter than your flooring. This ensures that your room looks as big as possible and that there is adequate color contrast.
Common Areas: Dining Room, Hallways, and Living Room
Choosing between gray paint and beige paint can be difficult. Many top real estate agents, according to one survey, found that gray paint colors were more popular than white and beige. For this reason, go for gray if you are in doubt.

If your home's architectural style, trim, and flooring don't suit gray paint, you could also look into what is considered "greige."
In the same survey, Agreeable Gray was found to be the most popular color out of all paint colors. Warm gray colors like agreeable gray paint have been increasingly popular in recent years. This is because people find warm gray tones to offer a friendlier and more open atmosphere than typical cooler gray tones.
If you have delved into the world of gray paint, you might be trying to decide between Agreeable Gray vs Repose Gray. Repose Gray is grayer and a bit darker than agreeable gray. Agreeable gray has more beige in it than repose gray.
Are you searching for an Agreeable Gray Home Depot equivalent? The best way to find a similar paint color is to talk to a paint expert at Home Depot. They should be able to help you find the closest matching color.
Another paint color many folks consider is Benjamin Moore's Revere Pewter. These colors are all similar and are all best sellers for good reason, people love them!
Popular choices for common areas in terms of beige included Accessible Beige by Sherman Williams and Kilim Beige.
Kitchen
You'll want to paint your kitchen walls the same color that you paint your other common area. This means that if you use agreeable gray in the living room, you want agreeable gray throughout the house.

To add more dimension to the kitchen, can paint the island and cabinets different shades.

One of the safest bets when it comes to painting your cabinets is to paint them white. You should be warned that it can be difficult to paint cabinets yourself.

If you're going to paint your White, you might consider Linen White by Benjamin Moore, Gray Mist by Benjamin Moore, or Carter Creme by Magnolia by Joanna Gaines.
Bedrooms
If you have room in your budget to also paint the bedrooms, it is best to also paint them the same color as the common areas. However, you can leave the bedrooms for last as this is an area that people are generally most forgiving.

New homebuyers typically want to repaint the bedroom themselves in order to coordinate with their furniture and bedding. You might want to talk to your real estate agent about whether or not it is worth it from a cost standpoint to paint the bedrooms. Depending on your house and your market, it might make sense to leave them as they are.
Bathroom
While there is a little more room for personality in bathrooms, it is still risky to do anything too crazy before putting your house on the market.
You can either paint the bathroom the same color as the common areas, or you could go for a clean, soothing, and fresh pale blue. This can be a nice tone for a small room. You might consider Moonmist by Sherman Williams or Skylight from Farrow & Ball.
Best Paint Colors For Selling a House: Exterior
When repainting your house, don't forget about the outside, too. Curb appeal is massively important when you're trying to increase your home value and marketability.

You'll want to find a fairly neutral shade that offers a subtle contrast to your neighbors home as well as complementing your hardscape.

If going neutral for all of your paint is leaving you bored, you can include a fun pop of color with the front door. This can help to create a focal point for prospective buyers but also is not likely to be a dealbreaker if they don't love the color.

Some of the best gray exterior paint colors include Iron Mountain by Benjamin MooreFlannel Gray by Behr, and Slate Pebble by PPG.
If you are looking for a taupe exterior paint, check out Sparrow by Benjamin Moore, Coastal Villa by Valspar, and Creek Bend by Behr.
As far as white paint goes, Oyster White is a nice choice from Sherman Williams. White Dove is a soft white from Benjamin Moore that is neither too creamy nor too stark.
The Neutrals: When to Go White, Beige, or Gray
The first incident you'll likely be making is whether you are going with white, beige, or gray for both your interior and exterior paint. Making this choice can help you narrow in on the right paint color.
White
You might be surprised just how many different shades of white paint there are. White can help to create a warm atmosphere and make spaces larger, but on the other hand, some shades can come off as too stark.

White paint can work just about anywhere. It is a great option for kitchens, bathrooms, or common areas. It works as a wonderful blank slate for new buyers.
Beige
Beige can add warmth, earthiness, and a cozy feeling to a home. If you are looking to make your spaces comfortable and inviting, this is a great way to add warmth.

One of the most popular beige colors includes Stone House by Benjamin Moore, which is a wonderfully warm beige that doesn't have the unfortunate yellowish undertones of some other beiges.
If you are looking for a more basic beige, you might consider trying Accessible Beige by Sherman Williams. This can serve as a great alternative to a warm white.
Gray
One of the most popular neutral tones to paint houses before putting them on the market are gray paints. Painting your home gray can help to make it feel elegant and restful. Even large, open spaces can feel intimate when they have gray walls.
Gray wall colors look best on large surface areas. This means it is a good choice for the family room, the living room, and the foyer.
A classic choice when it comes to gray is Agreeable Gray by Sherwin Williams. If you are looking for an Agreeable Gray Benjamin Moore alternative or an Agreeable Gray Behr alternative, you have some options. Benjamin Moore will want to look at Rodeo 1534, Wish 680, and Collingwood OC-28. A Behr alternative is Toasty Gray N320-2.
Are you looking for Agreeable Gray coordinating colors? Since Agreeable Gray is a neutral gray, it tends to work with just about any other color. You'll want to create a palette that has no more than five distinct colors.
Final Thoughts: The Best Paint Colors to Sell a Home
Many buyers are searching for homes online and found the houses they like best are the ones with a fresh coat of paint. Deciding what colors to paint your house before selling can be incredibly difficult. However, luckily there is some guidance in terms of what is most commonly appealing to buyers.

Painting your house when you're putting it on the market is a very different consideration than when you are painting it for your own enjoyment. If you are painting your house with the intention of living there for many years, you can have total creative license. When you are painting with the intention of selling, however, it's important to stick with neutral tones and keep the house as much of a blank canvas as possible for the new owners. When you're ready to sell your home we are here to help!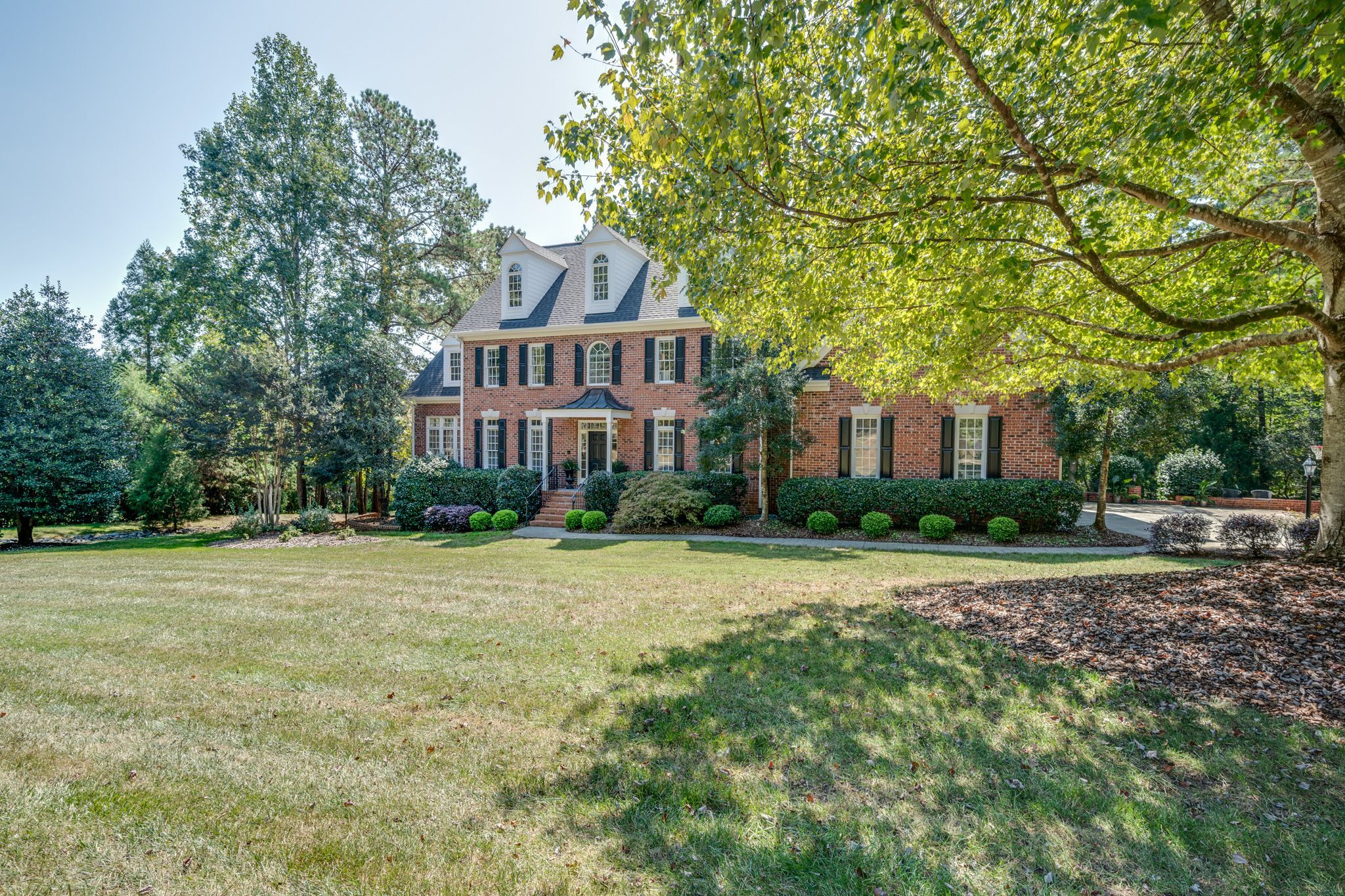 Find your new home
Search real estate and homes for sale