9 Fun Events In Apex, NC in 2023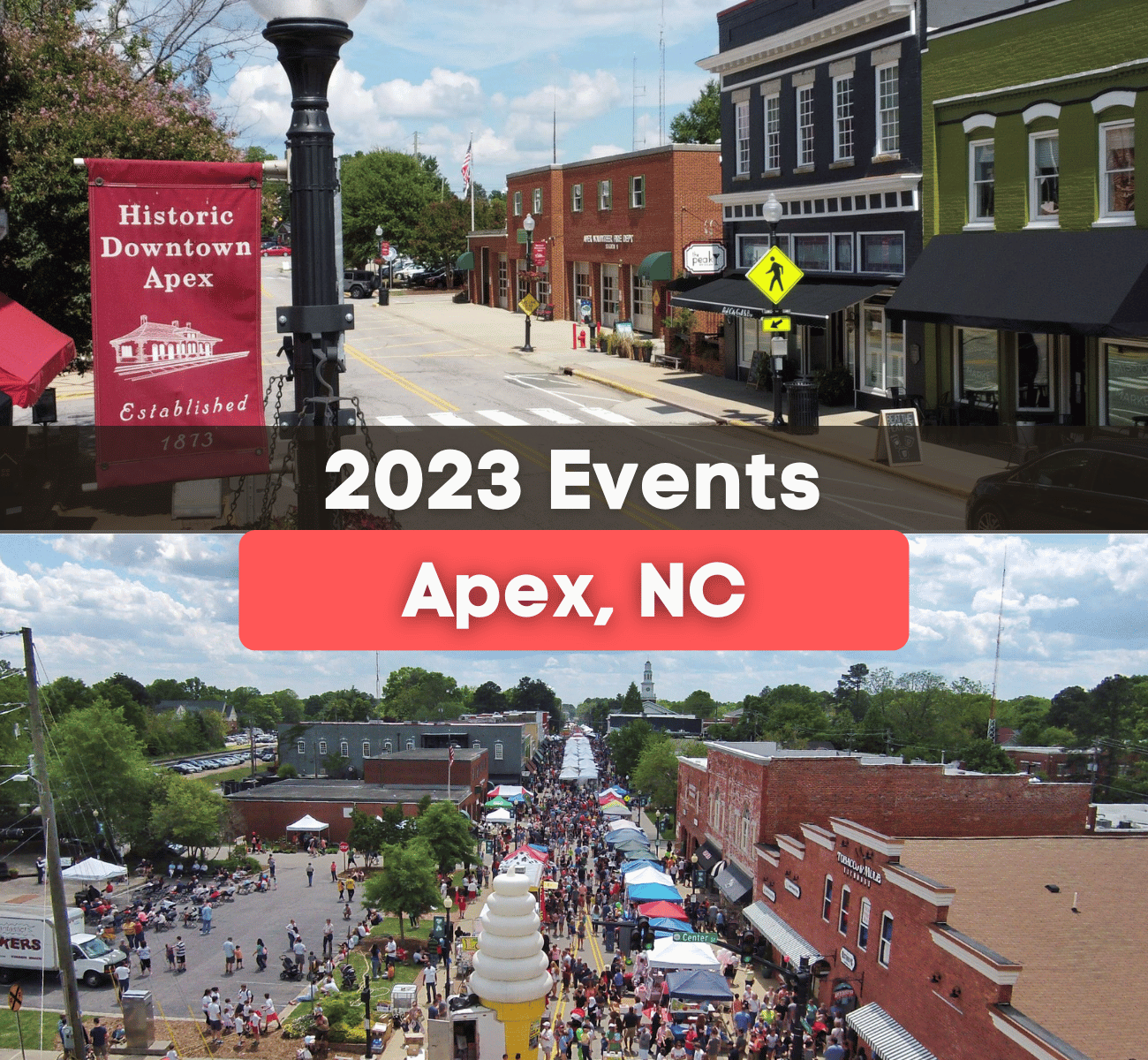 Events In Apex, NC 
Are you planning a trip or moving to Apex, NC, and looking for fun events to attend? Follow along to learn more about the upcoming events in Apex! 
Apex is a tight-knit and welcoming town in North Carolina that hosts many unique and special events throughout the year. Found at the southern border, Apex encompasses the community of Friendship. They host numerous events centered around fundraising for the community and charitable organizations, family-friendly events, annual events, and more! 
This guide will give you a list of the events we recommend attending in Apex and the surrounding areas. So, whether you're planning to move to Apex or looking for things to do while passing through, we've got you covered!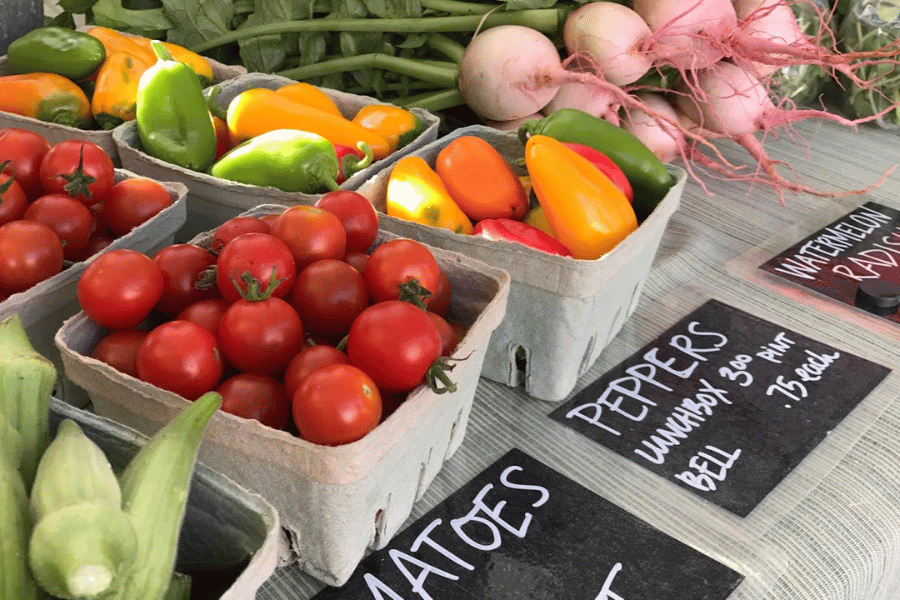 1. Apex Farmers Market 
When: weekly from April-November, 2023 and bi-weekly from December-March, 2023
The winter market is held on the first and third Saturday of the month. The Apex Farmers Market & local food alliance is a non-profit, volunteer-led community organization committed to the town and surrounding areas' health, wellness, and longevity. The organization provides outreach through education regarding food production and accessibility, sustainable living practices, nutrition, and more. 
At the Farmers Market, you will find fresh, local homegrown, organic, and conventional fruits and vegetables, pastured and sustainably farmed chicken, beef, and pork, fresh farm eggs, baked goods, honey, cheeses, jams & preserves, sauces, salsas, and other artisanal food productions, along with crafts! All Apex Farmers Market vendors are generally farmed and produced within 150 miles of the market. 
2. Apex EarthFest 
When: April 2023 
The Apex EarthFest is dedicated to learning and celebrating our planet annually. The EarthFest features booths and food trucks, an earth expo, an electric vehicle showcase, kid zone activities, live music, art, dance, a sustainable fashion show, and town talk presentations. 
3. Peak City Pig Fest 
When: April 14-15, 2023 
The annual Peak City Pig Fest is hosted by the Apex Sunrise Rotary and is sanctioned by the Kansas City Barbeque Society. At the Peak City Pig Fest, 42 cook teams will compete for more than $12,000 in prize money for cooking chicken, ribs, beef brisket, and pork. If you arrive at 5 pm on Friday the 14th, you will be able to check out the beer garden with live music and the BBQ! This event is great for families, friends, neighbors, etc., to get together and eat delicious food. There is also a rib-eating contest between the Apex Police Department and the Apex Fire Department! 
Proceeds from the Peak City Pig Fest support the Apex Sunrise Rotary foundation, which funds charities within the community. The foundation has raised more than $100,000 for local and international organizations. 
This event is free to attend!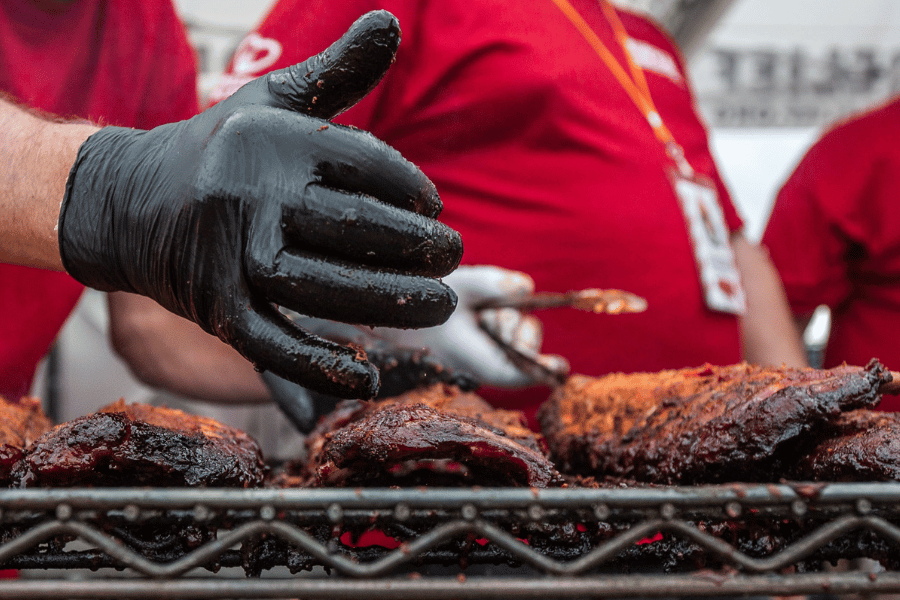 4. Festival of Legends
When: April 22-23, 2023
The Festival of Legends is hosted by the mission of Glitter-free Productions, LLC, and its goal is to provide an escape from the real world while working to improve it at the same time. The festival celebrates mythology, folklore, and fairy tales with a blend of artistry, music, dance, fantasy costuming, and play. The event is rain or shine, and you can wear your favorite costume or everyday clothes. 
Visit their website for the full schedule of events and performers!
5. Apex Peak Fest 
When: May 6, 2023 
The Apex Peak Fest is an arts and crafts festival celebrating the Peak of Good Living! The festival takes place on Salem St in historic downtown Apex. The fest is the opportunity to bring families and friends alike together for a day of excitement, food, and fellowship. What started as a small community day in a school parking lot is now one of the most anticipated events, with hundreds of vendors and over 22,000 attendees. 
At the Apex Peak Fest, you will enjoy live music, artists of every kind, kid's entertainment, delicious food, and more. 
6. Latino Arts Festival 
When: June 2023 
The Apex Latino Arts Festival highlights the presence of Latino arts and culture in the community and provides an opportunity to build bridges across cultures. The festival hosts a food-tasting culinary event, children's arts and crafts workshops, traditional pinata-breaking ceremonies, Latin American dance and music performances, and an arts and crafts bazaar. The Latino arts festival is run by a group of volunteers working with Fiesta Cristiana and the town of Apex. 
7. Apex Music Festival 
When: September 2023 
We highly recommend attending the Apex Music Festival if you enjoy live music. You will enjoy a variety of acts from local, regional, and national performers from many musical genres, including rock, folk, R&B, Bluegrass, country, and more! The festival is located in downtown Apex and attracts thousands of fans from all over. The festival will also have street vendors, food trucks, beer, wine, shops, and restaurants. The live music stages are both indoors and outdoors. 
8. Oktoberfest 
When: October 2023 
Every year Apex hosts an Oktoberfest celebration that brings in a large crowd! The event takes place on the Apex Town Hall Campus and includes food, live music, a beer garden, games, a kid's zone, raffles, a car show, a corn hole tournament, and more! 
The festival occurs to celebrate German Culture and support charitable causes. You can sample 50 beers, including Hofbrau, Paulaner, Bitburger, Ayinger, hacker Pschorr, and Spaten from Munich. There will also be traditional Bavarian food from Captial Club 16, Annelore's German Bakery, and other popular vendors. 
Oktoberfest supports countless great causes, including health, hunger, humanity grant abroad, Alzheimer's research, leukemia & lymphoma, US Veterans Corps, disaster relief, youth scholarship exchange, and more!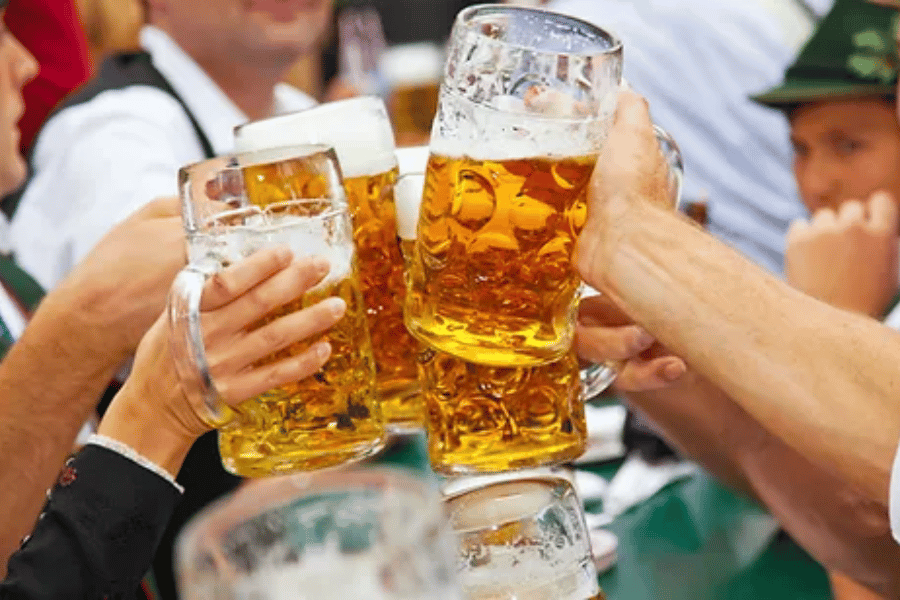 9. Small Business Saturday 
When: November 25, 2023
The purpose of Small Business Saturday is to bring customers into the town of Apex for a full day of shopping, dining, and exploring. The Apex chamber of commerce and the town of Apex encourages businesses to create in-store specials, contests, and discounts to draw in a bigger crowd and keep the day fun-filled! Supporting small businesses keeps the community tight-knit and helps give back! 
More Events!
10. National Puppy Day 
When: March 23, 2023
Celebrate National Puppy Day at Moore Square in Raleigh! Bring your furry friend and have a day filled with fun and entertainment. The free event includes a show, pet-themed vendors, dog training services, dog adoption services, an on-site dog park, and dog contests with prizes, food, beer, and wine. 
11. Beer and Banjos 
When: Every Tuesday 
Stop by the Raleigh Times Bar every Tuesday night (with some exceptions) for Beer and Banjos! It is a free music series with acoustic music in folk, Bluegrass, Americana, and traditional varieties. Next up is Wildwood Sirens on January 31! 
The Raleigh Times Bar is housed in a 100-year-old building that has been beautifully restored. They have exceptional cuisine, an inventive drinks menu, and an extensive Belgian beer selection. 
12. Tacos N Tapas 
When: April 1, 2023 
Let's head south of the border! Cary's Tacos N Tapas at Koka Booth Amphitheatre is one of the most anticipated events! Tacos N Tapas is an all-you-care-to-taste beer and tequila festival that offers some of the best tacos and Mexican food, dancing, music, margaritas, contests, and more. All attendees will enjoy a souvenir glass, chilled tequila & Mezcal over 10+ food trucks, taquerias, Mexican restaurants, margarita bars, a hot pepper eating contest, lawn games, and more. 
The $75 VIP ticket includes an exclusive tasting experience of one hour of tastings, four taco tickets, a souvenir glass, a sombrero, limited admission, and various surprises. The $39 general admission ticket includes a souvenir glass, boundless portions of 60+ beverages, and a la carte food.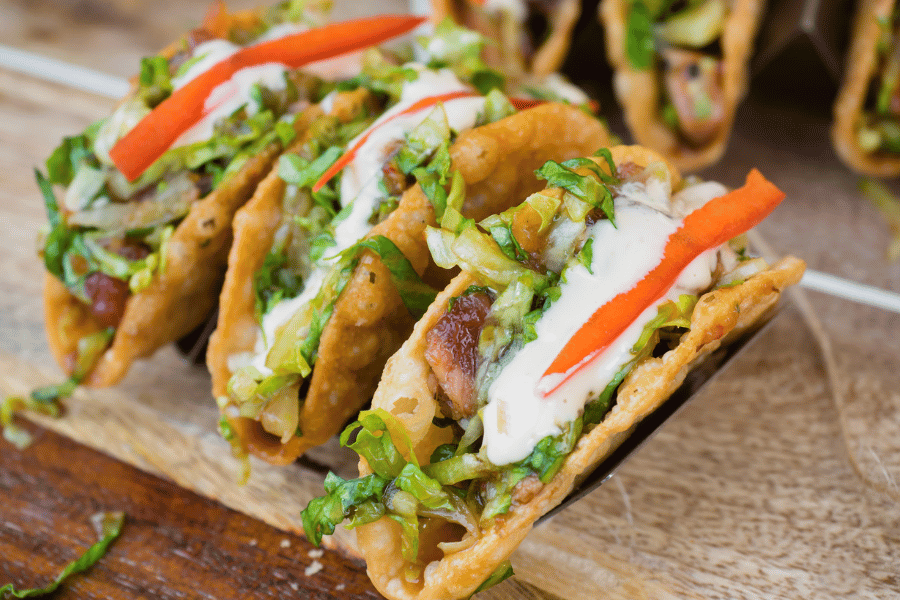 13. HerbFest
When: April 28-May 7, 2023 
The Wake Forest HerbFest is an annual event in downtown Wake Forest that is family-friendly, free, and rain or shine. The HerbFest features a variety of vendors for those interested in gardening, home, cooking & a healthy lifestyle, entertainment, and a large selection of herbs! 
HerbFest is an annual fundraiser for the Graham Johnson Cultural Arts Endowment, a 401(k0 non-profit organization that brings arts education and public art projects to local schools and the community. 
14. Children's Day Festival 
When: April 2023
Cary's Children's Day Festival is centered around empowering children and focusing on the next generation. Entertainment at the Children's Day Festival includes face painting, a community corner, balloon animals, food trucks, make-and-take international crafts, and performances by children representing different cultures. 
The Children's Day Festival of Cary is co-organized by the American-Turkish Association of North Carolina and the Sister Cities Association of Cary as a gift to the community. It is made possible in part by the Lazy Daze grant, a program of the town of Cary. 
15. Smithfield Ham & Yam Festival 
When: May 6, 2023 
The Smithfield Ham & Yam Festival celebrates the agricultural products of Smithfield and Johnston County and is known for its live music, country ham biscuits, and sweet potatoes! The "What's that yam thing?" contest allows school-aged children to make art out of sweet potatoes. This family-friendly event is full of live performance entertainment, children's games, local artists and craftspeople, face painting, inflatables, and more.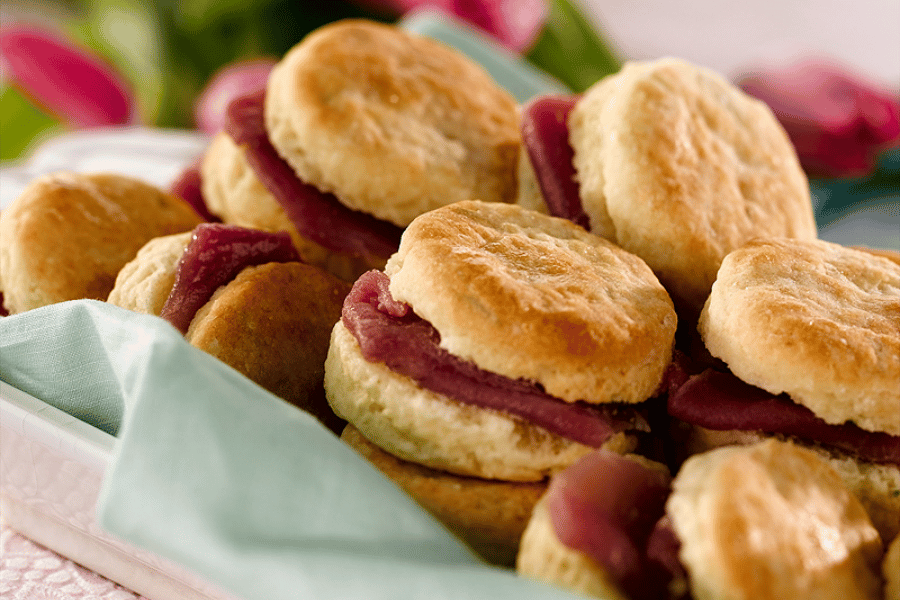 16. Longleaf Film Festival 
When: May 12-13, 2023
The Longleaf Film Festival draws over 1,000 people to watch some of the best independent films. The festival screens films demonstrating a Tar Heel State connection through the people involved in making them. 
Longleaf is sponsored and administered by the North Carolina Museum of History. 
17. Raleigh's International Food Festival 
When: June 3, 2023
Raleigh's International Food Festival represents 50 countries celebrating diversity, art, culture, traditions, and history. The festival brings in over 30,000 people for the music, food, desserts, beer, and wine from around the world. There are over 50 food trucks highlighting the different cuisines from other countries. At the event, non-stop performances keep you entertained while you fill up on delicious food. 
18. World of Bluegrass 
When: September 26-30, 2023
The World of Bluegrass is a week of just Bluegrass in downtown Raleigh. The musicians perform in clubs, on street corners, in hotel lobbies, etc., where they can get their voices heard. The week is topped off by Bluegrass Live!, a two-day festival that sets up five stages of free music, a dance tent, and many art vendors. 
19. NC International Festival 
When: November 3-5, 2023 
The NC International Festival is a two-day event that brings together local ethnic communities and artists to present their culture at the North Carolina State Fairgrounds. At the festival, there will be over 20 ethnic groups participating in various forms of arts, cuisine, dance, textile designs, and cultural expression. 
Events In Apex - Final Thoughts
There are various reasons why Apex is considered the Peak of Good Living. The community and atmosphere are one of a kind, and you are sure to feel welcome at any event you choose to attend. 
Historic Downtown Apex is one of the best places to explore. From festivals, farmers markets, outdoor concerts, and more, there is always something to do. Apex, NC, is an excellent place to live, visit, and raise a family. No matter the time of year, you will be able to find events to attend and fun things to do throughout the town. 
Raleigh Realty is a local real estate company specializing in home buying and selling. We also enjoy providing valuable guides to navigate the area, like Events in Apex! You can check out some of our other informational blogs on our website! Additionally, if you're interested in moving to Apex, we'd be happy to help. Contact us or visit our website to connect with one of our experienced agents! 
If you found our guide to the events in Apex helpful, please share it with family, friends, and anyone you know who lives in Apex. We hope you can check out some of these fantastic events! 
Check out our other local area guides: 
Local Real Estate Trends in Apex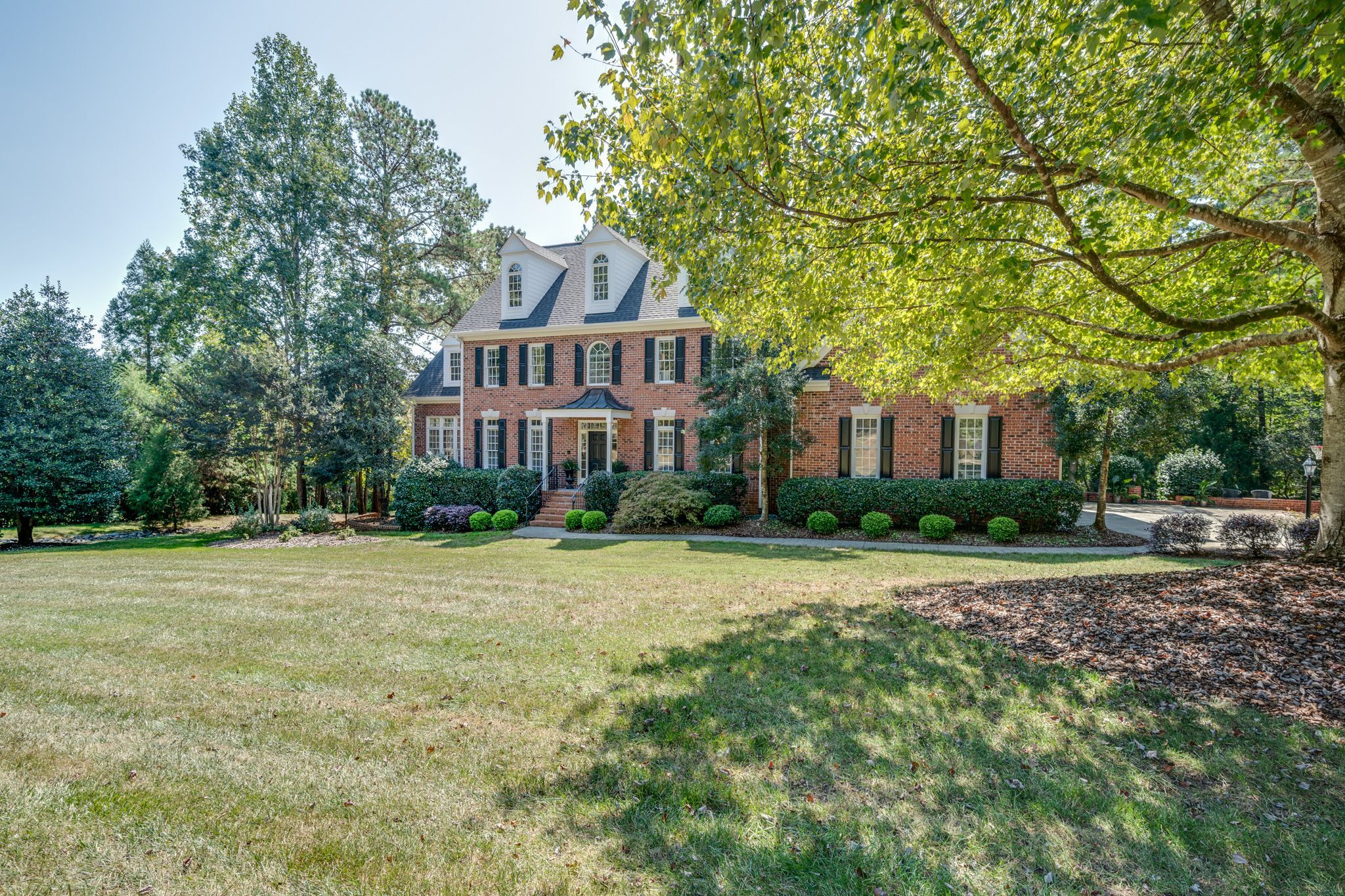 Find your new home
Search real estate and homes for sale