25 Home Design Trends That Are IN and OUT

25 Home Design Trends That Are IN and OUT

There are certain home design trends that have stood the test of time, and probably will never go out of style. Other home design trends seem to change year by year or even season by season. 2020 brought on several new décor trends while doing away with many others. So what's in store for home design trends in 2021 and beyond? 
If you are planning on redesigning your kitchen, bathroom, outdoor space, or various other areas inside and outside of your home, here are the trends that are in and out:
Decorating Trends That Are In:
Curved Furniture
There is tremendous pressure when shopping for home furniture. For one thing, furniture is expensive and will most likely be in your home for many years, adding to the pressure even more. Curved furniture creates a soft, relaxing ambiance in a room while providing playful curves and shapes to design with. And it doesn't have to stop with furniture – adding curved lamps, rugs, art, and various other decorative elements create a comfortable, inviting space. Because of the fluidity of curved furniture, it can often be placed towards the center of a room and doesn't always have to be pressed up against the wall like a traditional sofa or chair. Depending on the way the room is structured, it may make more sense to provide some space between the furniture and the wall, making the space more open and breathable.
Earthy Tones
Warm, nature-inspired tones will continue to rise in popularity throughout 2021. Rich earthy shades such as burgundy, chestnut, and deep green combined with beige, tan, white, and cream create a soothing organic effect on a space, helping to mimic the feeling of bringing the outdoors in. Blending light and dark shades create an even balance and provide contrast without overwhelming the room with one heavy color. Kitchens, laundry rooms, and outdoor spaces may benefit from vibrant pops of green combined with warm neutrals, while bedrooms and living rooms may shift toward rich shades of blue, a color known for giving a calming, relaxing effect. Creamy pastels such as soft green, light yellow, sky blue, and pale pink give lighter variation to a room, especially one that has many darker tones. In addition to incorporating earthy elements, it is also ideal to add tons of plants and greenery throughout the home, as it brings energy and life into even the smallest spaces. 
Mid-century modern accents
Originally popularized in the 1940s, mid-century modern remains a timeless and popular décor trend today. There are several reasons for this, some of which include its clean lines, great functionality, and contemporary appeal. It is very easy to infuse mid-century modern design elements into a home, particularly because the design scheme is simple, elegant, and brings in natural elements. Because many mid-century modern pieces are made using wooden materials, it is easy to blend earthy tones and neutral palettes with this design pattern. 
Wall Design and Decorating Trends
Kitchen Art
Because kitchens are functional spaces used for cooking and housing appliances, they rarely receive the same level of decorative focus that other rooms may get. But adding decorative elements to a kitchen can make a significant difference when creating a warm, inviting space. If you have open shelves in your kitchen, rather than only filling that area with bowls and plates, this is a great space to try different pieces of art. While many may feel compelled to use 'kitchen-like' art when decorating this area, such as pictures of fruits and vegetables, this is a great space to bring in other pieces as well, such as vintage artwork or geometric designs. 
Wallpaper
Mural wallpaper evoking art-like scenes of flowers or other art-inspired panoramas has become a creative and popular way to replace actual mural canvas art. Floral wallpaper is also popular and boasts bold colors and large-scale floral depictions. 
Metals
Using metallic accents such as gold and silver in mirrors, light fixtures, and furniture (such as sofa legs) can give a space a glamorous edge. Using soft textures and colors helps balance out metallic pieces, such as blending gold with petal pink or silver with light purple. Metallic accents do a great job of standing out on their own, so softening them with rich materials such as velvet and mohair helps to balance them out. 
Kitchen Design Trends
Handless Kitchen Cabinets
Minimalism is very much in style in 2021, and the kitchen is one of the best places to implement this design. Handleless cabinets have risen in popularity for their sleek, contemporary appearance. To create this look, cabinets can either have recessed handles or push-open/push-close doors, eliminating the need for bulky, exposed handles.
Marble
Marble countertops evoke luxury and elegance and are the ideal strong surface needed for cooking in kitchens. Carrara marble is stunning, it is also the more expensive option and prone to staining. For those seeking a strong natural stone that is affordable and less prone to stains, consider quartz countertops instead. 
Dark Accent Colors
Velvety black and dark accent colors offer a beautiful contrast against kitchens that are primarily made up of lighter colors. Incorporating dark hardware or black light fixtures may feel like a bold choice, so it is important to maintain a balance between dark and light hues.
Floorplan Design Trends
Statement-Making Laundry Rooms
Despite laundry rooms being functional areas, they can still be great spaces to design using vibrant colors and eccentric patterns. When designing a floor plan, many homeowners are opting for larger laundry rooms that provide ample space for folding clothes and storing laundry baskets, ironing boards, etc. Of course, if designing a larger laundry room means sacrificing space in the kitchen or living room, it is typically best to opt for the smaller laundry area. But if you have extra space to work with, a laundry room can be an ideal area to incorporate fun elements such as chalkboard walls, whimsical designs, and creative storage solutions. 
Seating in Bathrooms
Spa-like features have been an important part of bathrooms for several years, including saunas, rainfall showers, and jacuzzis. Branching off of that, homeowners have begun to favor window seats, benches, and other areas for seating in bathrooms, further re-creating the feeling of being in a spa. 
Dual Master Suites
Gaining popularity in 2021, a dual master suite is a scaled-down version of the master suite, typically on the opposite side of the house or on a different level of the home. This home design trend became popular towards the end of 2020 and is picking up steam in 2021. It includes an ensuite bathroom, spacious closets, and the technological upgrades typically found in a master bedroom. A dual master suite is ideal for those with elderly parents who need additional space and the convenience of an attached bathroom. It also works well for those with older children who have families of their own and visit frequently. 
Exterior Home Design Trends
Siding
Smooth siding with both narrow and wider laps are gaining popularity for home's exterior design. Smaller homes benefit from smaller laps, while larger homes should opt for siding with larger laps. In terms of colors, traditional linen white, tan, and light grey will most likely never go out of style. For those who want something with more color, rustic red and dark blue are also popular. 
Backyard 
Think of your backyard as another room in your house. After all, it is an extension of your house, so it should be decorated to make it feel like a relaxing retreat. If you have a shed you don't use anymore, consider taking the doors off of it and turning it into an open outdoor dining area. Dress it up with an outdoor rug, plants, and bright-colored furniture to make it a tranquil space to unwind with friends and family.
If you have a window in your house that faces the backyard, installing a board beneath the window can turn the space into a DIY bar or dining area. Alternatively, a portable bar can also be added to the backyard area that houses plants during the day as well as cocktails while hosting. String lights across the outdoor space to transform the area into a serene escape. For small backyards, adding a garden trellis, painting a mural on your fence, or creating a seating area with fluffy pillows and throw rugs make a remarkable difference in creating an inviting ambiance. 
Garage Doors
While many typically opt for the traditional raised panel garage doors, there are several other design styles that can make a significant impact in boosting your home's curb appeal. Carriage-style wooden garage doors come in both the sliding and original swing-open functionality, and have a European-like design to them, mirroring the garage doors found in the chalets in Switzerland. Glass garage doors work well on ultra-modern, contemporary homes, while steel and fiberglass garage doors work on a wider array of homes.
Front Porch 
Turn your front porch into a cabana by hanging sheer curtains above a cozy outdoor sofa, making the porch feel like a seaside retreat. Sheer curtains gently flowing in the wind over comfortable furniture also give your home a dreamy, blissful exterior. To decorate your front door, rather than waiting until the holidays to put up a seasonal wreath, consider creating an oversized wreath made with a grapevine base and flowers that are in season that month. 
Decorating Trends That Are Out in 2021
Word Art
While typically showing inspiring quotes or sentimental messages, word art has become far too oversaturated when it comes to home décor. Rather than using word art decals, try putting the message in a picture frame. That way, you can still display your favorite quote or message while maintaining the stylistic elements in the rest of the room. 
Nautical Décor 
Whether you live near the ocean or just simply love the beach, overwhelming a room with nautical décor is often associated with being cheesy and overused. Rather than filling a room with flags, anchors, and sailor's rope, consider selecting colors that mirror the beach – such as light blues, creamy yellows, and foamy white. Bring natural elements from the beach into the room as well such as driftwood, coral, and succulents.
Drapes
Heavy drapes can make a room feel extremely closed in and much smaller than it is. If your windows feel bare, consider opting for drapes that are white, beige, or light gray to brighten the room. In addition to the color of the drapes, it is also important to find materials that are light and airy to allow light to filter through and to provide a light, breezy look.
Valences
While drapes are ideal for making windows look less bare, valences are very much out of style. Rather than valances, consider using a decorative curtain rod that has a bright pop of color to contrast lighter-colored drapes.
Pine Furniture 
Using matching pine furniture throughout a room was a popular trend throughout the 1990s. And, while having pieces of pine furniture throughout your home is perfectly fine, overloading a room with all-pine furniture is very outdated. Different types of furniture will give your home a different look and feel. Choosing the right furniture goes a long way in portraying who you are. There are ways in which you can use furniture to celebrate your culture as well.
Curio Cabinets
Curio cabinets are chunky pieces of furniture that are extremely outdated. Unless the curio cabinet you own is a family heirloom and holds antique items, consider eliminating the curio cabinet and replacing it with something that is less bulky and outdated.
Is gray going out of style in 2021?
While the color gray works well when accenting a room, it should no longer be used as the room's primary color. When overused, gray can make a room feel sterile and bland. However, it works well as an accent color in pillows, rugs, and decorative items when balancing neutral tones with bright, cheerful colors. One look that is definitely out is layering gray on gray, such as putting gray pillows on a gray couch. Oversaturating a room in muted tones makes it much harder to make a space feel vibrant and cheerful. If you are deciding between incorporating gray tones or other colors, consider using earthier tones in your design scheme, which tend to be more popular than gray in 2021.
Is farmhouse décor still in style in 2021? 
Touches of farmhouse décor work well in minimalist spaces and help provide a warm, inviting environment. Certain elements of this décor still remain very much in style. Farmhouse sinks, for example, are still in and most likely will be for some time. Barn doors have become a bit oversaturated but can still work well in certain spaces. Touches of farmhouse décor work well in minimalist spaces and help provide a warm, comfortable environment. 
How can I make my house more tech-savvy?
There are several smart home upgrades you can make to your home that will not only help make your life easier but are also impressive to prospective buyers should you choose to sell your home down the line. Here are a few ways of making your house more teach savvy:
While automated blinds and curtains can come with a hefty price tag, there are some budget-friendly options that can be purchased online and installed by homeowners. The budget-friendly options typically start around $300, while high-end window treatments by companies such as Lutron can run as high as $1,000. Climate control with smart thermostats can also save you a considerable amount of money, and typically allows the homeowner to adjust the home's temperature directly from an app on their phone. Energy-efficient kitchen appliances can also help you save a considerable amount of money in utilities each year, while also benefiting the environment.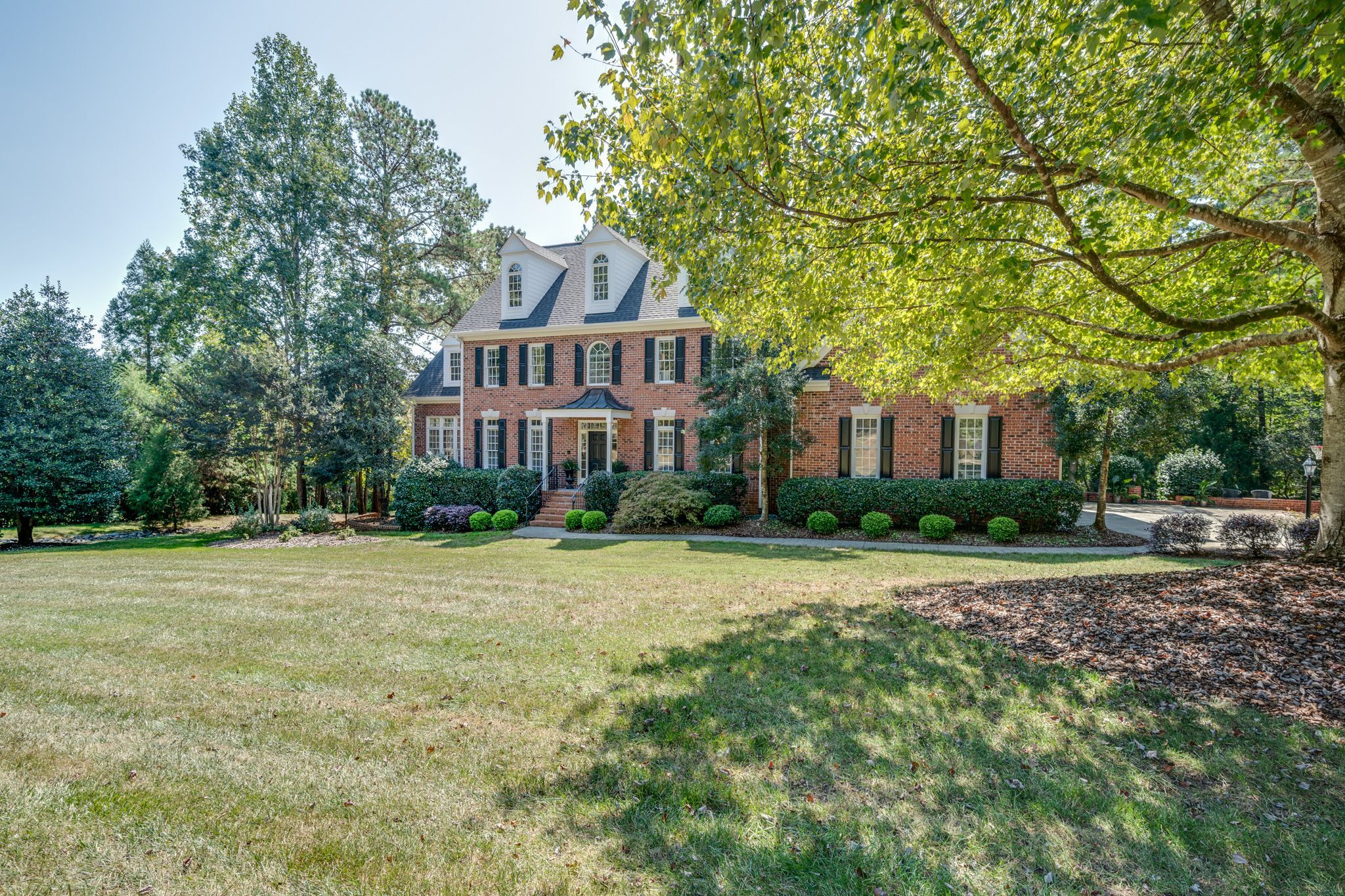 Find your new home
Search real estate and homes for sale