6 Home Safety Tips for Seniors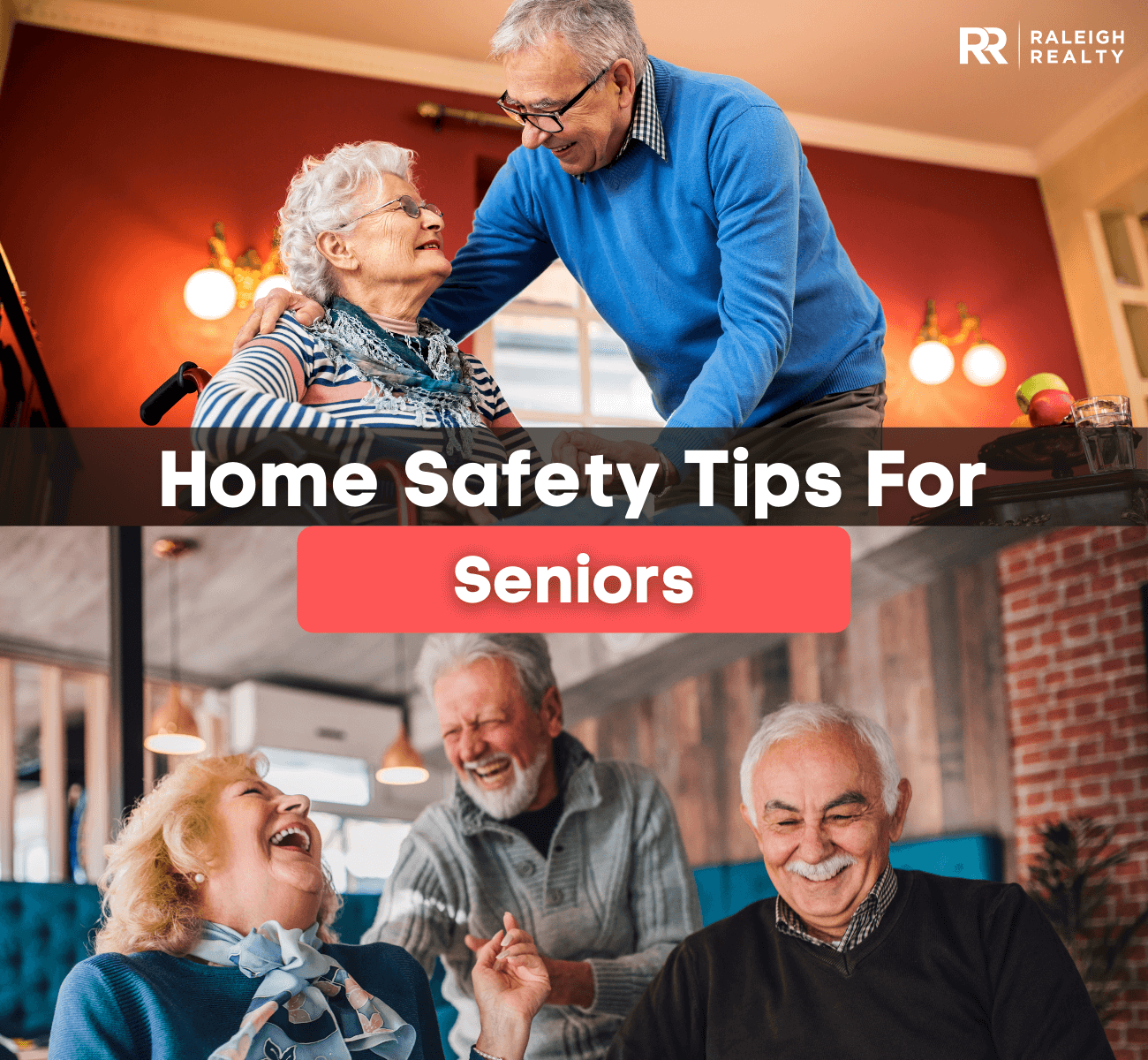 Home Safety Tips for Seniors
Your home should be the place where you feel safe and comfortable. As we age, our home can present a new set of challenges to us that we previously did not have a reason to consider. Each year countless senior citizens are injured in or around their homes, but there are some steps you or your loved ones can help you take in order to make the environment safer for you.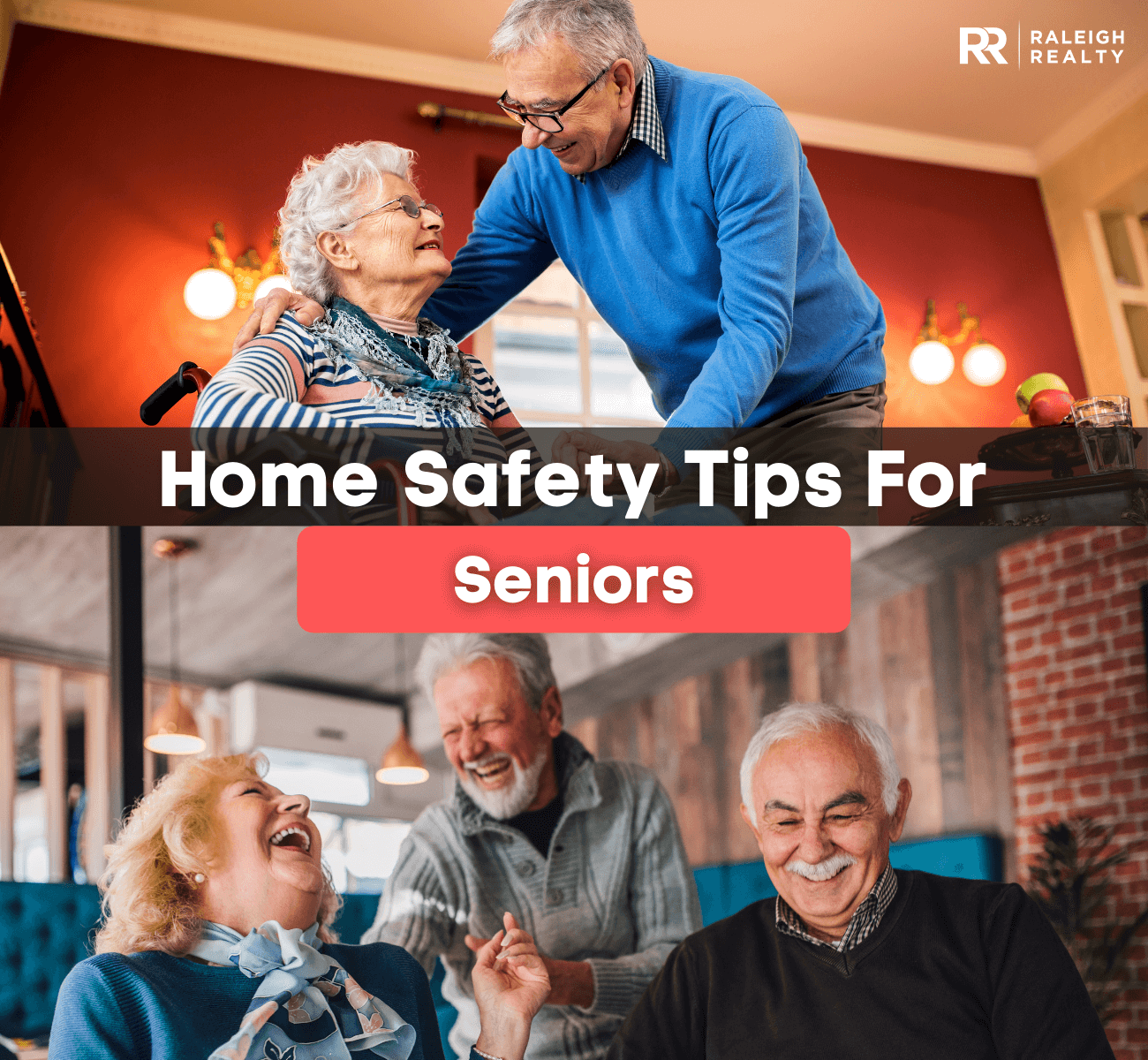 Let's look at six major areas you need to consider when creating a safety checklist for your home. 
Identify Falls Risks
The number one cause of injury for the elderly: falls in their home. Falls prevention may seem like a very dry topic, but it is important to prepare your home to minimize your risk of a fall. In addition to regular physical activity in or around your home, 
Wear proper shoes - It is easy to want to walk around your house barefoot or in slippers, as both of those options are not only natural but comfortable. However, it can put you at a greater risk for injury. Slippers, while the majority do have some sort of non-slip coating on the bottom, do not always stay on your feel the way a sturdy pair of shoes would, making it easy to trip over them. Shoes with a sturdy-non slip tread that can be fastened securely around your feet will increase your chances of moving around your home safely. Sensible footwear can also provide support for your joints. 

Remove any loose floorboards or carpeting from high-traffic areas right away. Sometimes it can be difficult to notice when parts of your flooring need to be replaced, so make sure to keep an eye on its condition around your home. This will help you identify areas where you are at a higher risk of tripping 

Remove any cords, magazines, boxes, etc. from high traffic areas. This will not only keep your home look more organized but reduce falls risk. 

If you have stairs in your home, you reduce fall risk by taking small measures such as eliminating carpet runners, adding safety railings, and making sure there is adequate lighting in the stairwell. If you find that navigating up and down a flight of stairs is still a challenge, you can install a chair lift in your home! They are very simple to use, can be fitted for both straight and curved staircases, and will not damage your walls. 

Exercise. Regular exercise not only aids in your overall health but strengthens your body against injury. A body in motion is a healthy body. Regular exercise strengthens your joints, muscles, and bones, greatly increasing your ability to recover from injury should one occur. It also helps to aid in balance and stability, making it easier for you to physically navigate around your home. If you do not know where to start on your physical fitness journey, consider consulting a personal trainer, physical therapist, or occupational therapist who can show you strength exercises to keep your body happy and healthy.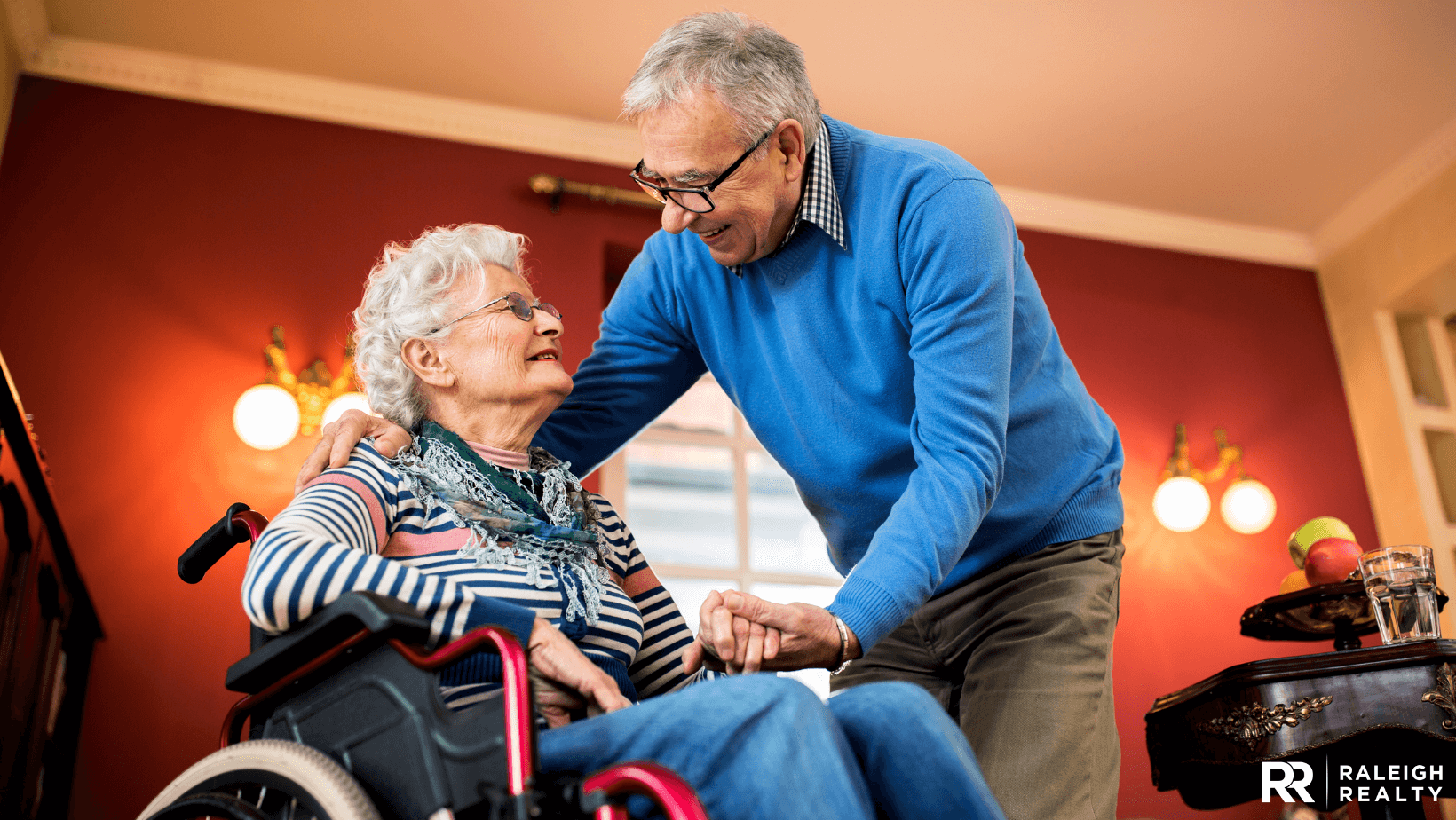 Bedroom Safety 
When thinking about bedroom safety, there may not be as many hazards as in other areas of your home, however, accidents can still happen there. 
Bed Safety - Being that most of your time in your bedroom is spent in your bed, it makes sense to discuss safety measures for your bed. Perhaps the biggest precaution you can take to reduce your risk of accident is to make sure that your bed is set at the proper height for you. Typically, you want to be able to touch the floor with your feet when sitting on the edge of your bed, with your knees at a 90-degree angle. On most frames, the legs can be adjusted to the height that you desire. If you are unable to adjust your bed frame because it is made out of wood, etc, you can experiment with the thickness of both your mattress and box spring. There are also a number of electronic beds available that will allow you to control these variables with the press of a button. If you are an active sleeper, bed guards and rails can also be attached to either side to prevent you from rolling off your mattress while you are sleeping. 

Remove Falls Hazards - Much like you would in other rooms in your home, it is recommended to remove anything you could trip over while navigating the bedroom. Electronic cords should be organized and moved out of the way, furniture should be placed in a way that provides clear walkways, and floors should be kept clean.

Install nightlights in the room in case you need to get up in the middle of the night. 

Decorate your bed with bedding that fits the size of your bed. Bedding that is too long presents another tripping hazard. 
Keeping your bedroom clean, well-lit, and fitted with a bed that fits your needs will do wonders for ensuring your safety.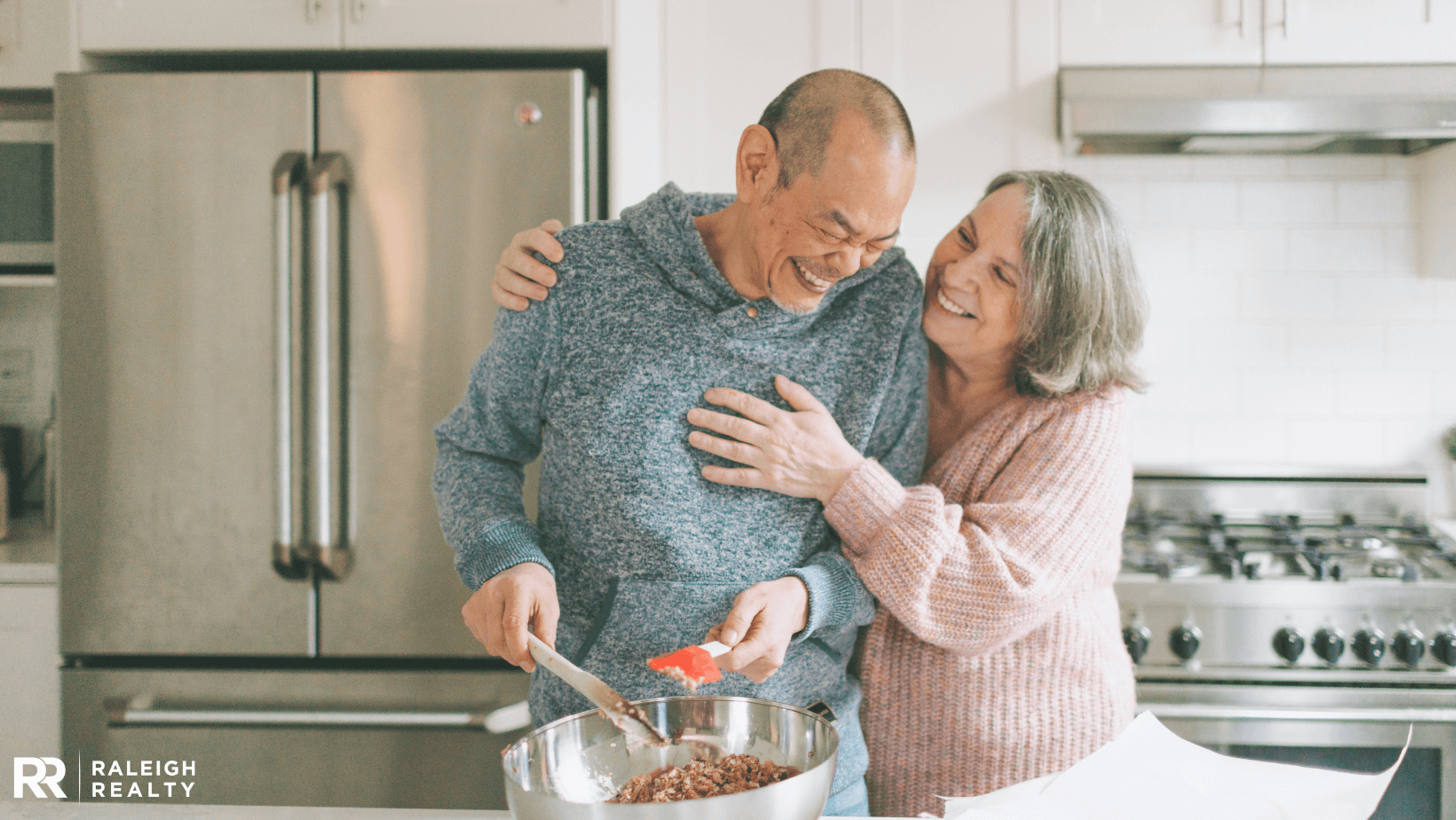 Bathroom Safety 
According to the National Institute on Aging (NIA), approximately eighty percent of falls cases for the elderly population occur in the bathroom. As we age, our coordination and muscle strength decrease, making the slippery surfaces in bathrooms especially dangerous. 
Some of the challenges that you may face in the bathroom are as follows: 
Wet floors

Bath mats that move around when stepped on 

Slippery tubs that are not equipped with shower mats 

Getting in and out of a shower or tub 

Getting up from toilets with no support available
Due to the increased number of hard surfaces in the bathroom, falls will have a higher chance of resulting in broken bones, fractures, and head trauma. The following are some steps you can take to be proactive and make your bathroom a safer place for you and your loved ones: 
Install a raised toilet seat and grab bars for support. Raising the height of the toilet means less distance for you to travel, while the grab bars take some of the work away from your muscles and joints.

Upgrade to a walk-in shower. If you prefer to take baths, a bathtub that has a wide rim or bench to sit on so you can swing your legs in and out is recommended. 

Installing a shower bench instead of a stool. Stools are certainly a good option for your shower, however, due to the fact that they can be moved around, a shower bench is recommended more than often not. 

Install non-slip mats or rugs in and outside of your shower or bathtub and in front of your toilet. 

Ensure that your faucets are clearly labeled as hot and cold. Hot water temperature should not exceed 120 degrees. Faucets should be able to be easily turned on and off. 

Install bright lighting in your bathroom. Nightlights are encouraged in the hallways outside of the bathroom. 

Keep your bathroom clear of clutter. Make sure clothes and towels are not left on the floor and all cleansing products are kept organized and within easy reach. 
Living Room Safety 
More than likely, your living room will be the heart of your home. Not only is it a place where you can return to at the end of the day for some relaxation, but it will also be a gathering place for your family and friends. 
Ensure the space has plenty of room. Much like the other rooms in your home, your living room should be free of clutter. Wide, straight paths around the room will make it easy for you to walk around the room, as well as move around with a walker or wheelchair if one is needed. Furniture should be arranged in a way that it can be leaned on or used for balance, with room around for easy transfer on and off of it. 

Decorating your space with the right furniture. Couches and armchairs should be sturdy, with high armrests for you to use for support. Avoid buying furniture with sharp edges and instead opt for options that are less angular in design. When choosing furniture, you want to think about your lifestyle and how you will be enjoying the space every day. 

Equip the room with proper lighting. Overhead lighting should be light and bright, but if you need extra lighting, consider adding nightlights and table lamps. Light switches should be easily accessible to you.  
Kitchen Safety 
Whether or not you are an entertainer or you enjoy cooking for yourself, your kitchen is often one of the main hubs of the home. But kitchens can be a place of many unseen safety hazards. You can follow this simple checklist to help yourself become more aware of potential dangers and take the necessary precautions: 
Identify fire hazards. Dish towels hanging on handles, utensils, and potholders should be kept away from the stovetop. Make sure that your ventilation system is free and clear of dirt and debris and that the closest smoke detector is in good working condition. 

Keep knives, shears, and other sharp utensils stored away when not in use. 

Ensure that you have proper lighting in the kitchen, especially over the stovetop and food preparation areas. 

Make sure that your refrigerator is kept at 40 degrees to keep your perishable items safe to eat. 

Remove any rugs or mats from the area that could be a potential tripping hazard. If your floors are slick, wear proper footwear that provides you with traction while you are walking around. 

If you have a tendency to drop things, unbreakable dinnerware is a good option for daily use.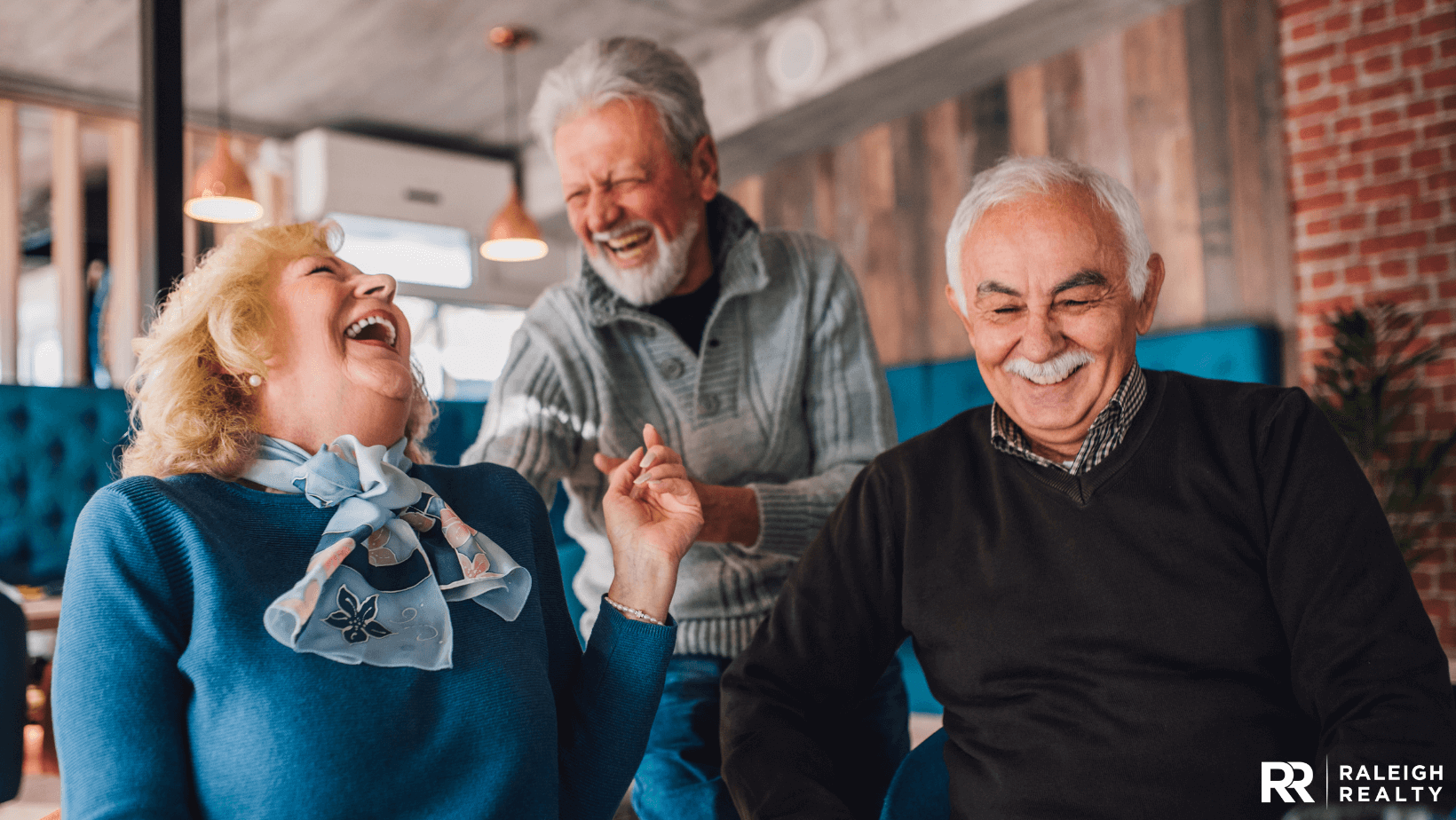 Emergency/Fire Safety
Taking proper precautions for fire and emergency safety is important in any home, not just homes that have elderly family members.
Install smoke detectors in your home. It is recommended that there be a smoke detector in every single room in your household. If your smoke alarm does go off, take the nearest exit in your home and then call the fire department once you have made it safely outside. If there is already smoke in your home, stay low in order to protect yourself as much as you can from smoke inhalation. 

Install carbon monoxide detectors in your home. Carbon Monoxide is a colorless, odorless gas that when inhaled can cause flu-like symptoms such as nausea, vomiting, and headaches. When inhaled in larger amounts, carbon monoxide poisoning can result in death. Everyone is at risk for carbon monoxide poisoning, but those with underlying conditions are especially susceptible. Common features in your household that release carbon monoxide gas include your car, gas ranges and grills, and fireplaces. It is recommended that at least one carbon monoxide detector is installed in each floor of your home, as well as inside your garage if it is attached to your home. 

Create an Emergency Contact List. It is a good idea for you to develop a list of contacts that can be used in the event of an emergency, accident, or disaster. If you have a phone, you can label these contacts with the acronym "ICE" next to their name which stands for "In Case of Emergency". This way, emergency responders will know who to contact if you require help. You can also write out a physical list of these contacts and post them in a visible spot within your home. 

Create an emergency plan. Creating an emergency plan will help to protect you in the event of a natural disaster. Natural disasters can range from hurricanes to tropical storms, tornadoes, and heavy snowstorms. In these cases, a lot can be done ahead of time that will help streamline your emergency response plan. 
Sign up for alerts and warnings so that you can be informed if there is an emergency headed your way. Knowledge is power. 

Assess your medical, physical, and cognitive needs. Keep a detailed schedule of any medicines you are on, consider what you would need to do if the power were to be out for an extended period of time

Plan for where you would be able to evacuate to if necessary. If you have family, consider staying with them if there is a natural disaster. If you do not have family living close to you, consider staying with friends, neighbors, or shelters that are close to your home. 
Although it can seem like a daunting task to create an emergency plan for any natural disaster, planning ahead can save you a lot of time and effort if one comes your way. A lot of people do not take these measures, resulting in a last-minute rush to the grocery stores for necessary supplies, as well as heavy traffic when evacuations are required. It is important to keep a level head during disasters
Final Thoughts - Home Safety Checklist for Seniors
Your home should be a place of relaxation and comfort. Proactively identifying areas in your home that could put your physical safety at risk consist of a lot of very small steps that have very large payoffs for your future. If you are unable to perform these safety upgrades yourself, consider utilizing the help of your friends, family, or professionals. Check out this great guide to A.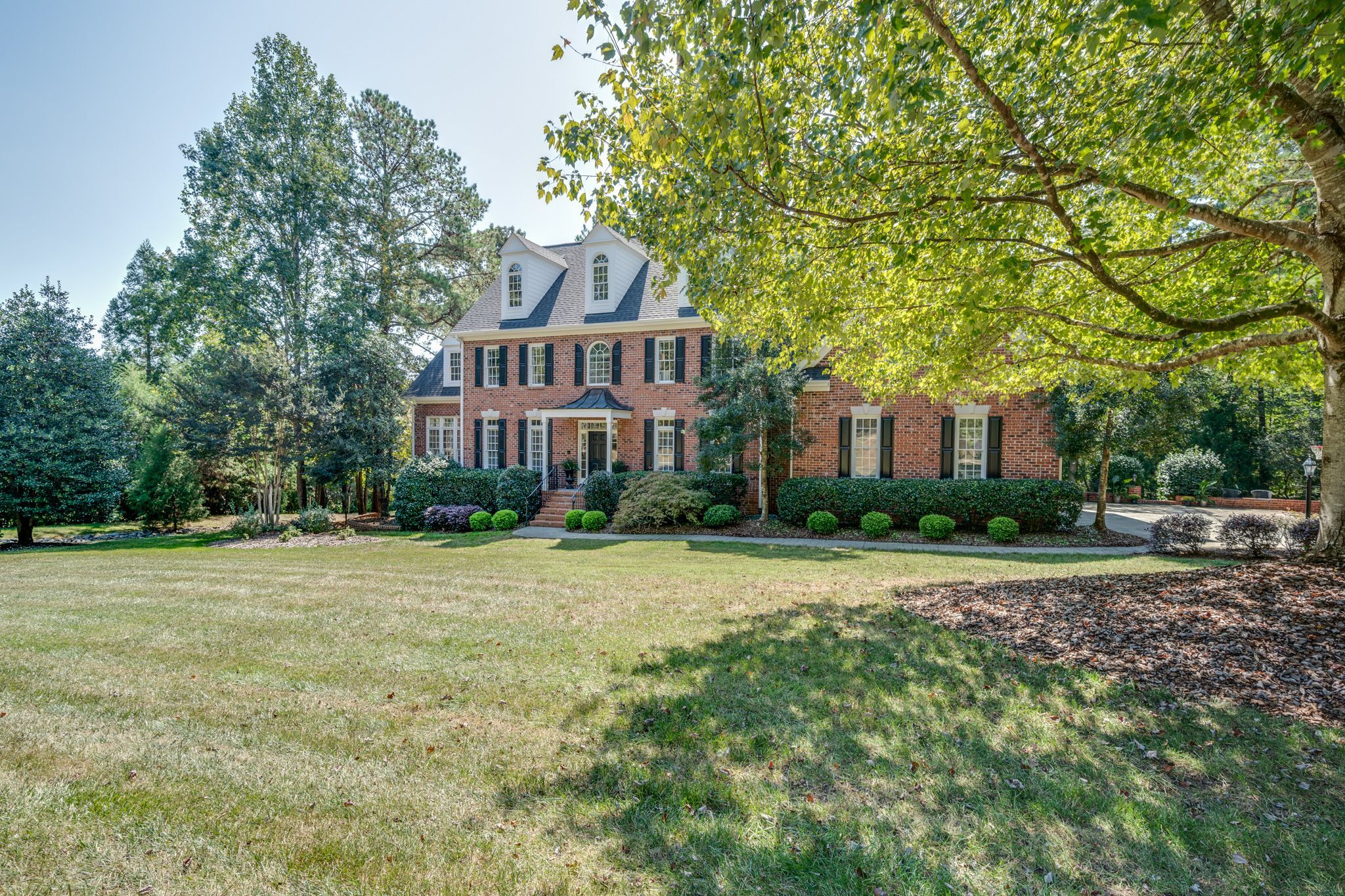 Find your new home
Search real estate and homes for sale