Home Safety Tips for Those With Disabilities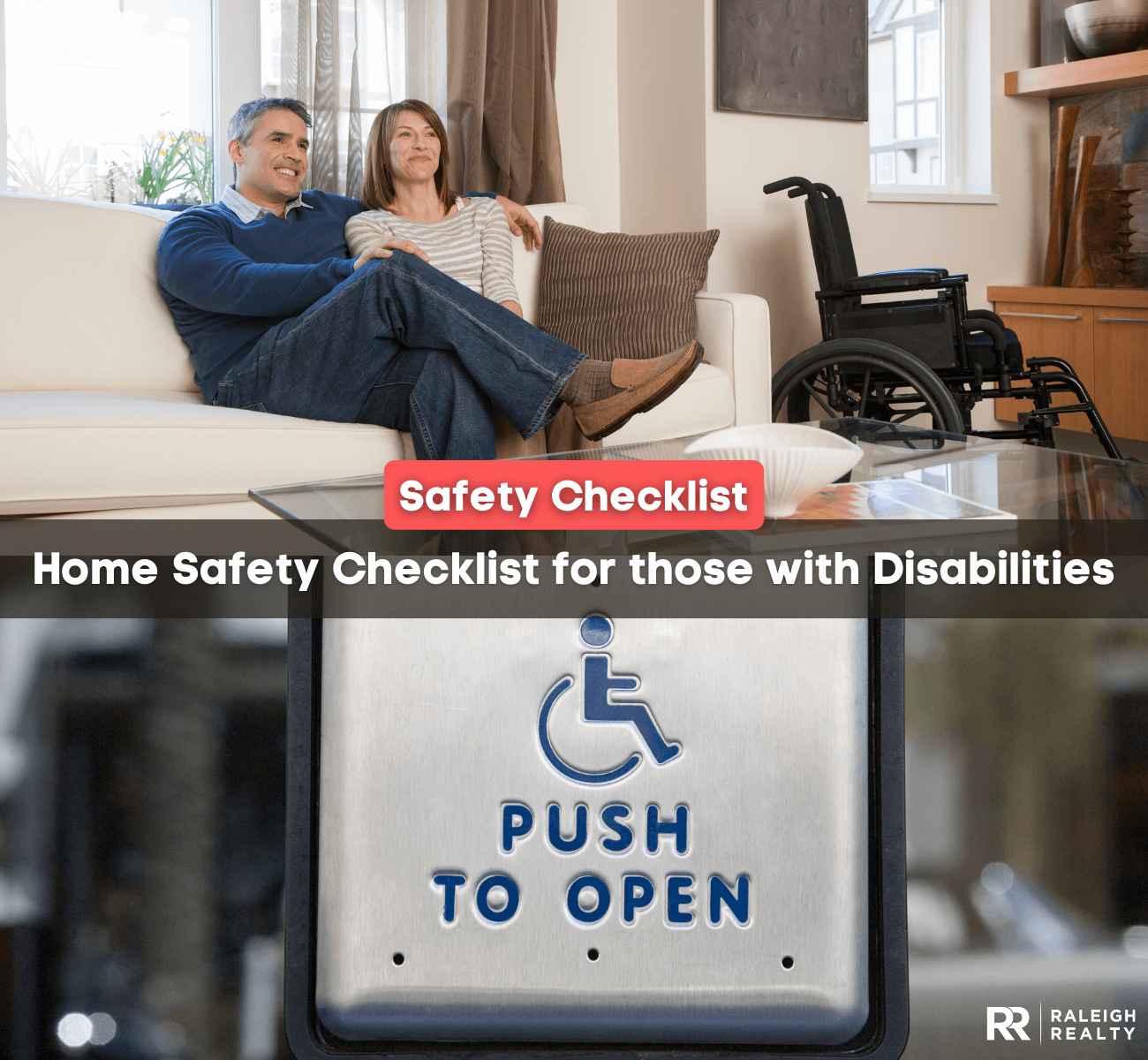 Home Safety Checklist for Those With Disabilities 
Your home should be your sanctuary - Your safe place to return to at the end of a long day. If you or a member of your family has a disability, this should be no different. You want it to be a safe, comfortable place free of hazards. Let's take a look at some home safety tips that can help your home remain accessible to everyone, while also keeping you and your family safe.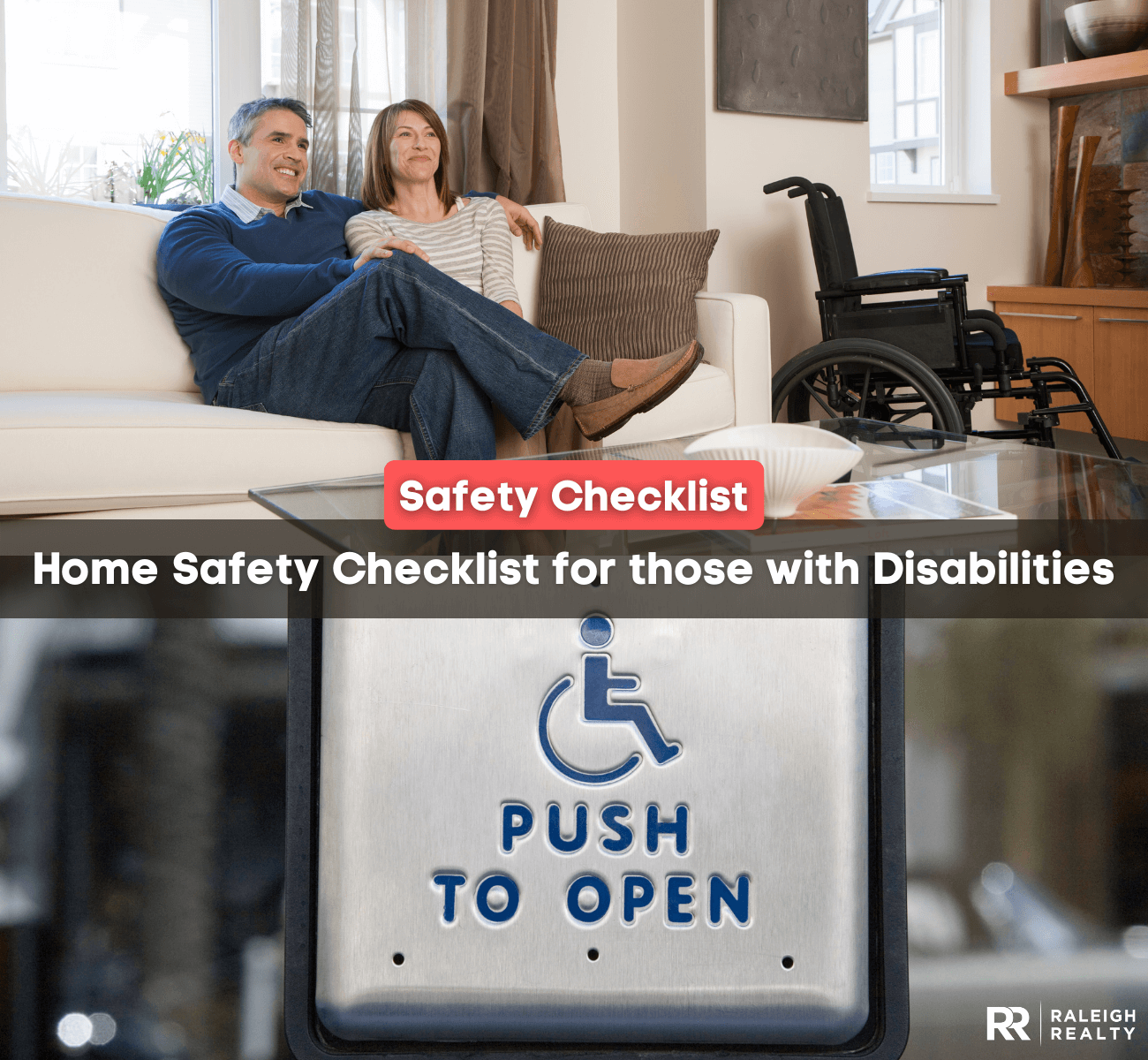 What Is A Disability? 
Currently, 26% of adults residing in the United States are living with some form of disability. For those of you who are unfamiliar with the term, the ADA defines a disability as a physical or mental impairment that limits one or more major life activities. It is important to note that a disability may not always be apparent to the public eye and varies from person to person. Two people can have the same disability, but their needs can differ greatly. This will mean that not every household will require the same safety precautions to care for a loved one with a disability. If you are hosting friends who have a disability, it is a good idea to talk to them about what you can do to make your home a comfortable environment for them. There are many different types of disabilities, some of which can affect a person's 
Vision

Social Relationships

Mental Health 

Physical Abilities 

Hearing 

Communication 

Memory 

Cognition 
According to the World Health Organization, disabilities can be further grouped into three different dimensions: 
Impairments that affect an individual's body structure or function 

Activity limitations that affect a person's ability to hear, see, move, or problem-solve 

Participation restrictions that affect daily activities such as walking, socially engaging in social activities with others, and obtaining health and preventative care. 
Disabilities can be present at birth, can occur after a traumatic event, or develop over time in a progressive manner. 
Disabilities and Real Estate 
Now that we have a better understanding of what it means to be disabled, let's take a quick look at the relationship between disabilities and real estate. Enacted in 1968, the Federal Fair Housing Act makes it illegal to discriminate against race, color, religion, sex, disability, familial status, or national origin in public or private housing. Why is this important for an individual who has a disability or for someone who is taking care of someone with a disability? Simply put, you cannot refuse to rent or sell to someone because they have a disability. If there are modifications that need to be made to a rental property, this act ensures that those modifications can be made. 
If you feel that the Fair Housing Act has been violated in any way, you can seek the counsel of a real estate attorney that has a full understanding of the act and its stipulations.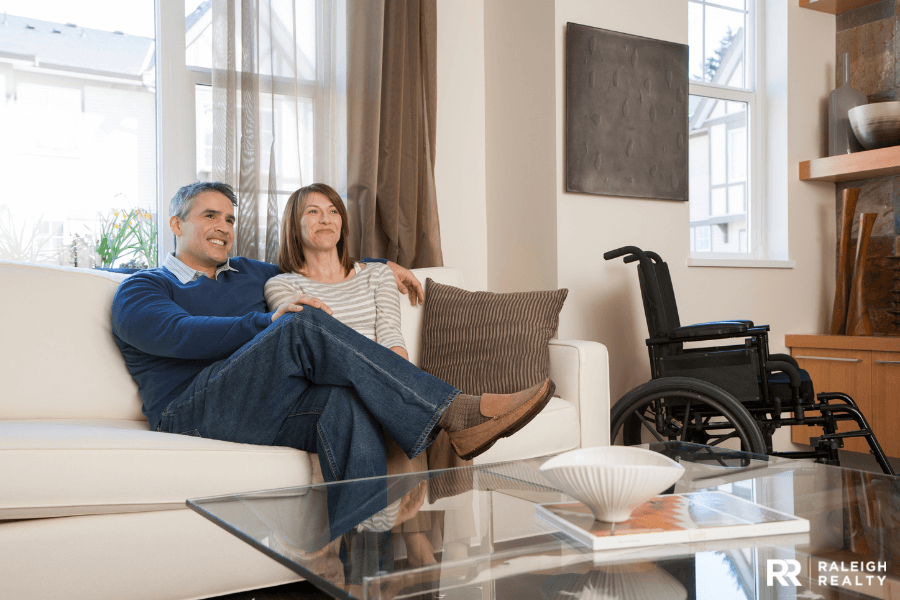 Lifestyle Considerations 
Before deciding how to modify your home for a loved one with a disability there are a few extra steps you can take to prepare:  
Speak with a doctor - Whether you are going to be caring for a loved one with a disability or you are having to change your lifestyle because of a new disability, it is important to have a conversation with a doctor to ensure you have all the information you need to provide proper care. A medical professional will provide you with details on whether a patient's condition will remain stable or if it will worsen over time. This is important to discuss so that you can be prepared to adjust your safety measures in accordance with disability progression. 

Decide on what makes the most financial sense. Caretaking for a loved one can be a very taxing task. It is estimated that 53 million Americans are currently serving as unpaid caretakers for family members with disabilities. 

Have a conversation with your loved ones. What do they need? How much independence do they wish to have? Is their care going to be a long-term job of yours or would they eventually like to move into a place with around-the-clock care? Everyone, even those with disabilities, deserves to have autonomy over their bodies and their care. If they are able to weigh in on decisions regarding what care will be provided or what safety measures will be taken in the household make sure they know their voice is being heard. 

Have a home safety inspection performed by a licensed Occupational Therapist or Physical Therapist prior to starting care for your loved one. They will often look at elements such as toilet heights, lack of grab bars within the homes, whether or not you need to add wheelchair-accessible features to your home, and other components like lighting.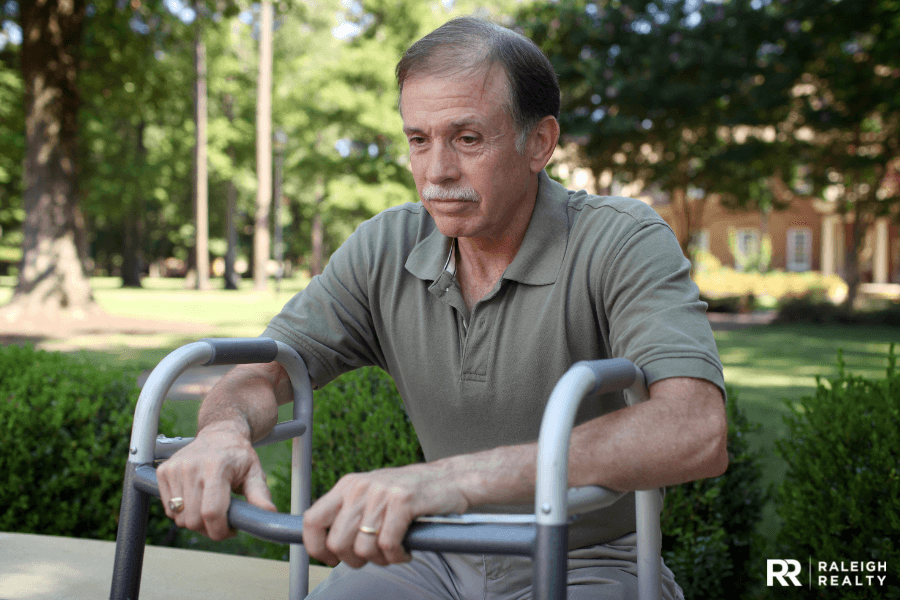 9 Steps to Increase Home Safety
Again, the measures you take to ensure that your home will be a safe environment for you and your loved ones with disabilities will vary from household to household. People of all abilities need to prepare for any unplanned events that can occur. 
Develop a Fire Safety Plan 
This is an important safety measure to discuss in any household, but especially those in which an individual with a disability resides. Physical and mental limitations can greatly affect someone's ability to protect themselves in the event of a fire. Here are some of the steps you can take to increase your family's chances of survival in the event of a fire:
Make sure everyone knows how to dial 911 in the case of an emergency 

Check that your smoke alarms are kept in working order by testing them on a monthly basis. Batteries should be changed at least once a year. Smoke alarms should be installed in shared living spaces and bedrooms. 

Practice escaping from your home at least twice a year. You may not think to practice fire drills in your home, but it is recommended that all family members know at least two ways to escape from a home in the event of a fire, as well as where to meet once they have exited from the home. 

If you do have a disabled family member, talk about whose responsibility it is to make sure they can exit the home safely. It is a good idea to have a bag of required medical supplies, etc. packed at all times. 
In the event of a fire, preparation is key. Having a plan in place will save you time, which is of the utmost importance in these situations. 
Install Security Cameras In Your Home. 
Security cameras are becoming more and more prominent in homes today. There are many different types available, some of which you can even install yourself. This is an especially important feature if you ever have to leave your loved one with another caretaker, but in general, will provide you with an extra eye when you are not physically close to a disabled family member. Two of the biggest advantages to security cameras include live viewing and mobile alerts. Not only can you pull up live views of the various rooms in your home on your smartphone, but you will also receive alerts when a person enters a specific room in your home, or when a door to the outside of the home is accessed. This can be an especially useful tool to have when you are caring for an individual with cognitive, mental, or memory impairments. 
Accessibility to a restroom will not be as big of a hassle if you live in a one-story home, however, if you have a multi-level home there will be some obvious obstacles you will need to address. Helping a disabled loved one up and down the stairs, every time they need to use the bathroom can be an arduous task for both you and your family member. 
If you have a half bath downstairs, which is common, it may be worth your time to convert it into a full bath with an accessible shower if the situation calls for it. 
If this is not an option for you, here are some common safety measures you can include in bathrooms to make them safer for those with disabilities: 
Grab Bars

Lifted Toilet Seats

Non-Slip Tub Mats 

Shower Seats 

Roll-In Showers 

Lowered Sinks 

Anti-Scald Temperature Controls
Your kitchen should be just as safe and comfortable for those with disabilities as much as any other room in your house. Make sure that those in wheelchairs or with limited mobility can still move around efficiently while maintaining safety. Here are some ways that you can help: 
Widen the gap between kitchen islands or countertops 

Lower stovetops and cabinets 

Potholders at the ready to provide a safe grip while stirring food in pots 

Flat-top or ceramic cook-tops so pots and pans can be slid back and forth 

Use front-facing oven controls or buttons to avoid your loved one from having to reach across burners to operate the stove 

Add pot-filling stations close to the stove

 Providing non-slip flooring in the area

Locks on cabinets to keep sharp or dangerous cookware out of reach of those with cognitive or mental disabilities  
There are a lot of safety measures that can be taken within your kitchen. The amount that you include will vary depending on you or your family's specific needs. 
Organize Cords Around Your Home 
Keep power cords and cables out of the way and organized in areas of high traffic in your home. They can be easy trip hazards or get tangled in wheelchair wheels. Although you can buy cable organizers, something as simple as painter's tape or zip ties can help keep your power cables more organized. If possible, cable cords and be kept behind bookshelves, cabinets, desks, etc so that they are out of the way of any foot traffic.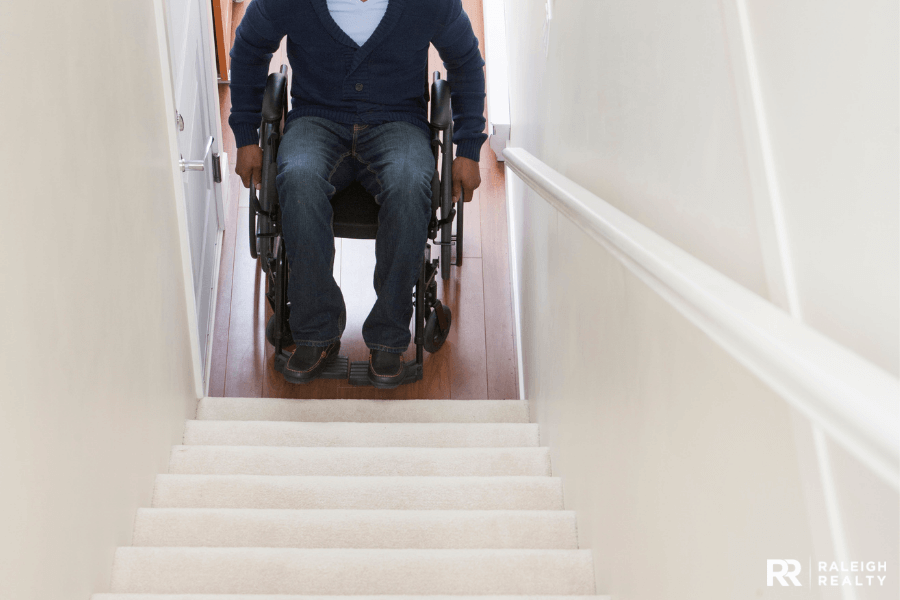 Install Ramps In Your Home 
Ramps make your home more accessible to your loved ones whose disability requires them to be in a wheelchair. It can also be a good idea to look into if you have an elderly individual living in your home whose mobility is limited. Stairs can be a hazard for someone who may not be able to get around on their own as well. Falls and accidents can still happen on-ramps, but they do lessen the chance of that happening by a great deal. 
Safety Measures for Stairways and Ramps 
Many deaths and injuries occur in homes because of steps or stairs. Installing proper safety equipment on staircases and ramps can be a way to proactively prevent this from occurring. Most handrails can support a great amount of weight, but it is imperative to make sure they are installed correctly. When properly installed, they should extend from the walls on both sides approximately 1 ½ inch so that they can be easily grasped. It is also a good idea to have them extend beyond the top and bottom of ramps and stairways to provide an extra little bit of support past the last step or end of the ramp. Keep all ramps and stairways free of clutter, also making sure that there is enough lighting provided overhead. Safety gates can also be installed at the top and bottom of the stairs if necessary. 
Do Not Broadcast Disabilities 
Unfortunately, individuals with disabilities can be targeted by those who intend to cause you harm. It is important to not advertise the fact that you or someone you live with has a disability so your home does not become a target for robberies, etc. If you have ramps in front of your home, paint them to match the exterior so they blend in a little more. If you have handicapped placards in your vehicle, hide them in your glove box until you need them again. Eye-level or widened peepholes in your door make it easier for those in wheelchairs to see who is at your door. Video doorbells can also aid in your home security. 
Consider Installing Smart Home Equipment
Much like home security systems and cameras, home smart equipment can be controlled via your smartphone. Although Smart Locks and Electronic Doors can be costly upfront, they can save you a lot of trouble in the grand scheme of things. Other areas of your home such as lighting, garage doors, and thermostats can be controlled via Smart Equipment. Why is this important? It just provides you with one more safety measure that you can control at your fingertips, allowing you to focus on your life and the care of your loved ones. If you are one who has a disability, it can also provide you with easier access to the everyday components of your home.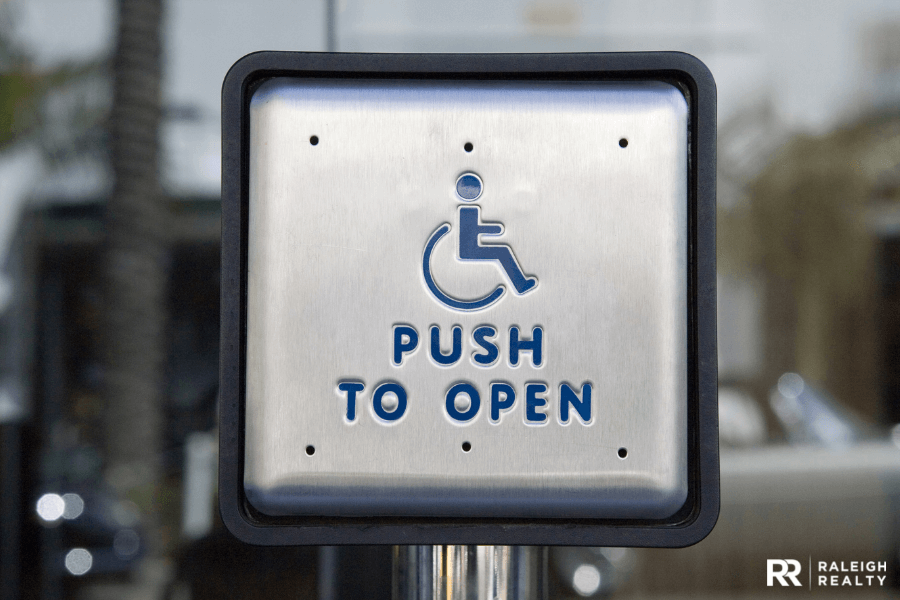 Final Thoughts on a Home Safety Checklist for the Handicapped
Caring for a loved one with a disability or living with a disability can make the little, everyday tasks more challenging, but there are many measures you can take to ensure safety within your home. Although some of the safety measures discussed above may require an investment of your funds, it will be worth it in the long run. If anything, these measures will provide you with a greater peace of mind, which in the end, is priceless.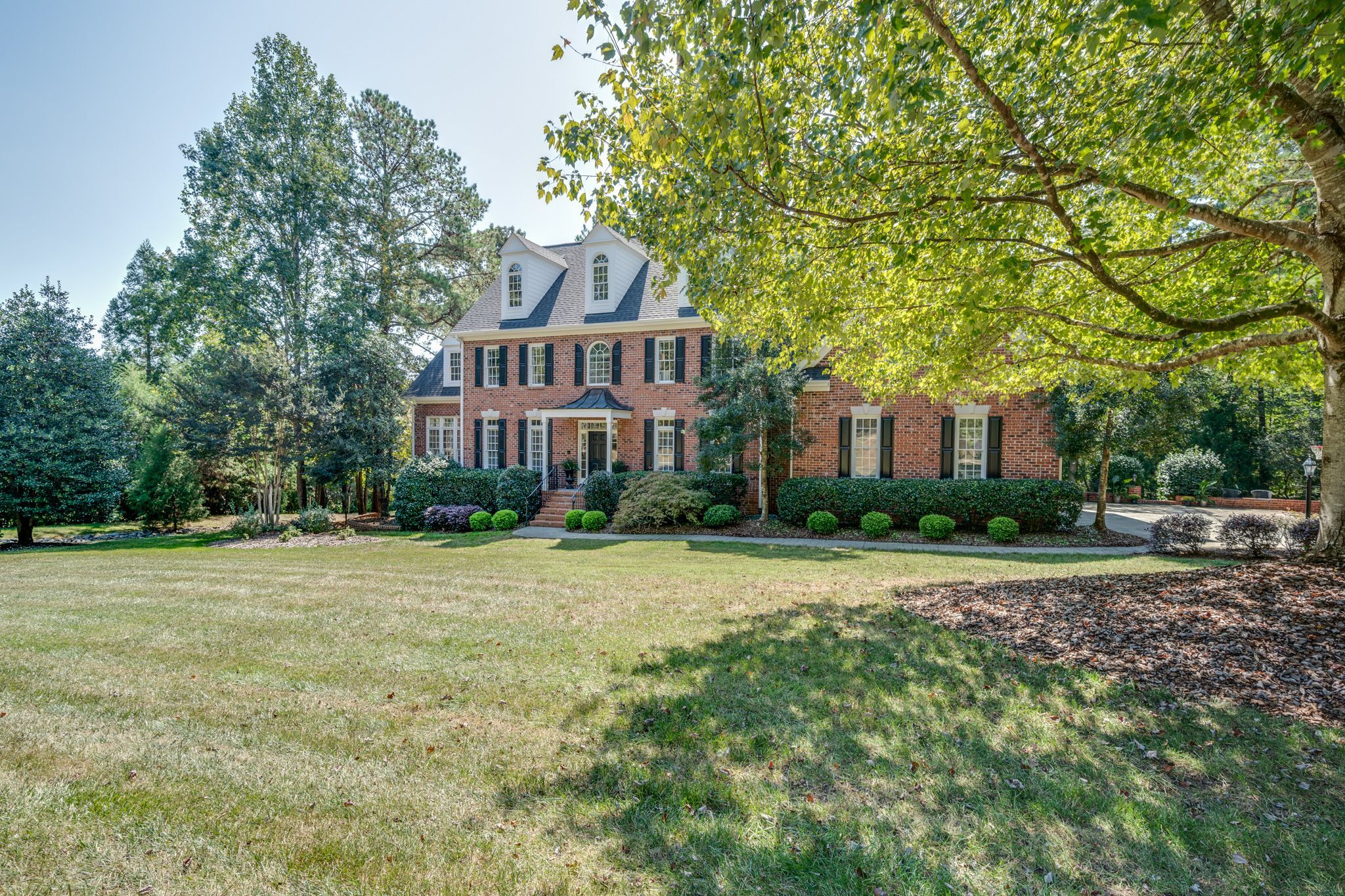 Find your new home
Search real estate and homes for sale