How to Create an Effective Workout Space at Home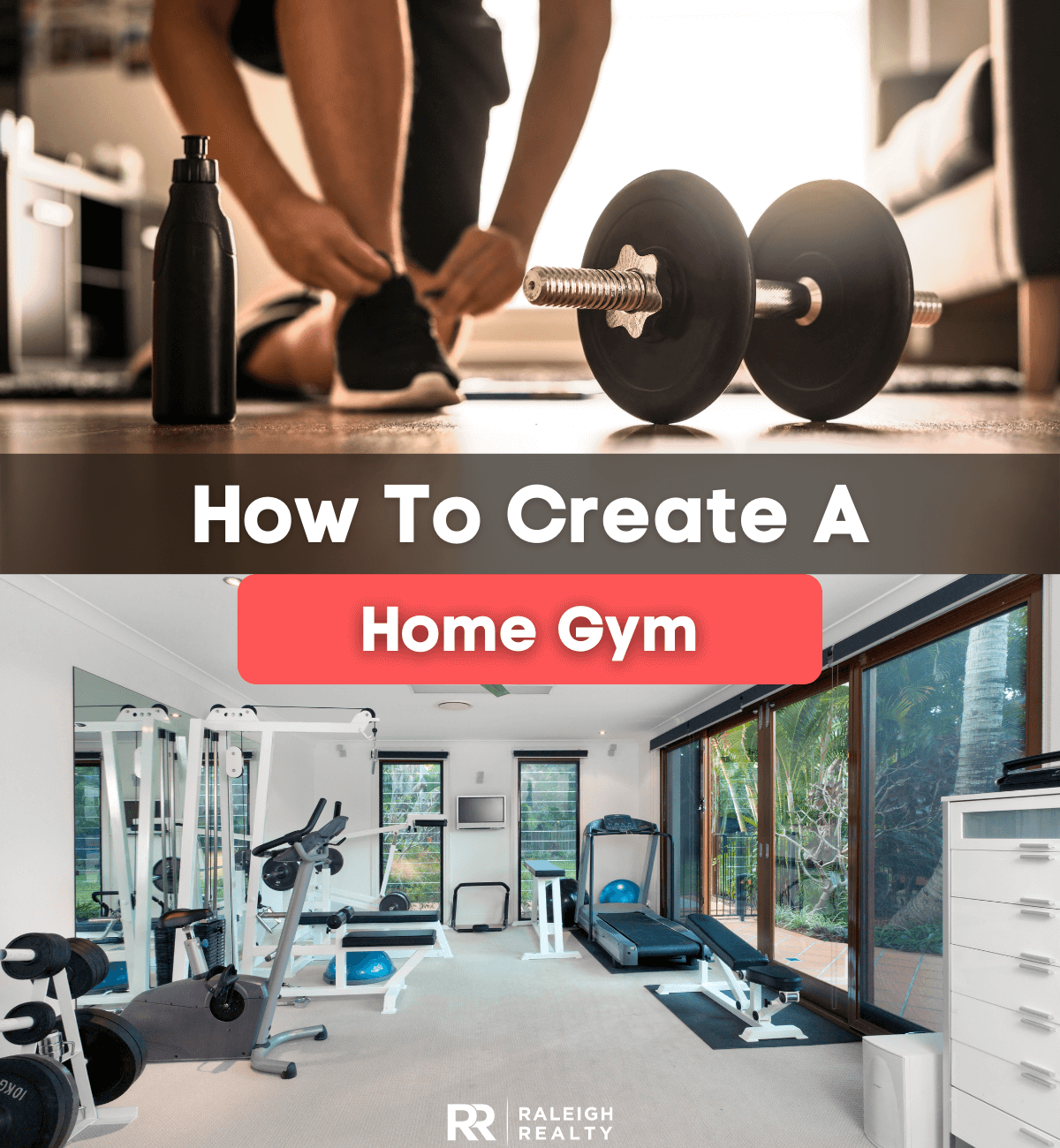 How to Workout without Leaving Home
With the current state of the world, homes are now being built with extra rooms and space so that people can work from home as well as a workout at home. From "peloton rooms" to garage gyms the covid-19 pandemic has created a dramatic need for people to be able to exercise within the convenience of their home. This is one homebuying trend that seems to coincide with the working from home trend that is creating a lot of home offices. 
With many of us spending more time working from home than ever before, exercise is more important than ever. Although gyms have mostly opened around the U.S. in light of COVID-19, many individuals may not feel comfortable working out in a mask or want to avoid paying for a gym altogether. There are several ways to get a great exercise routine from the comfort of your own home without having to go to the gym every day. People want more space so they can do more at home.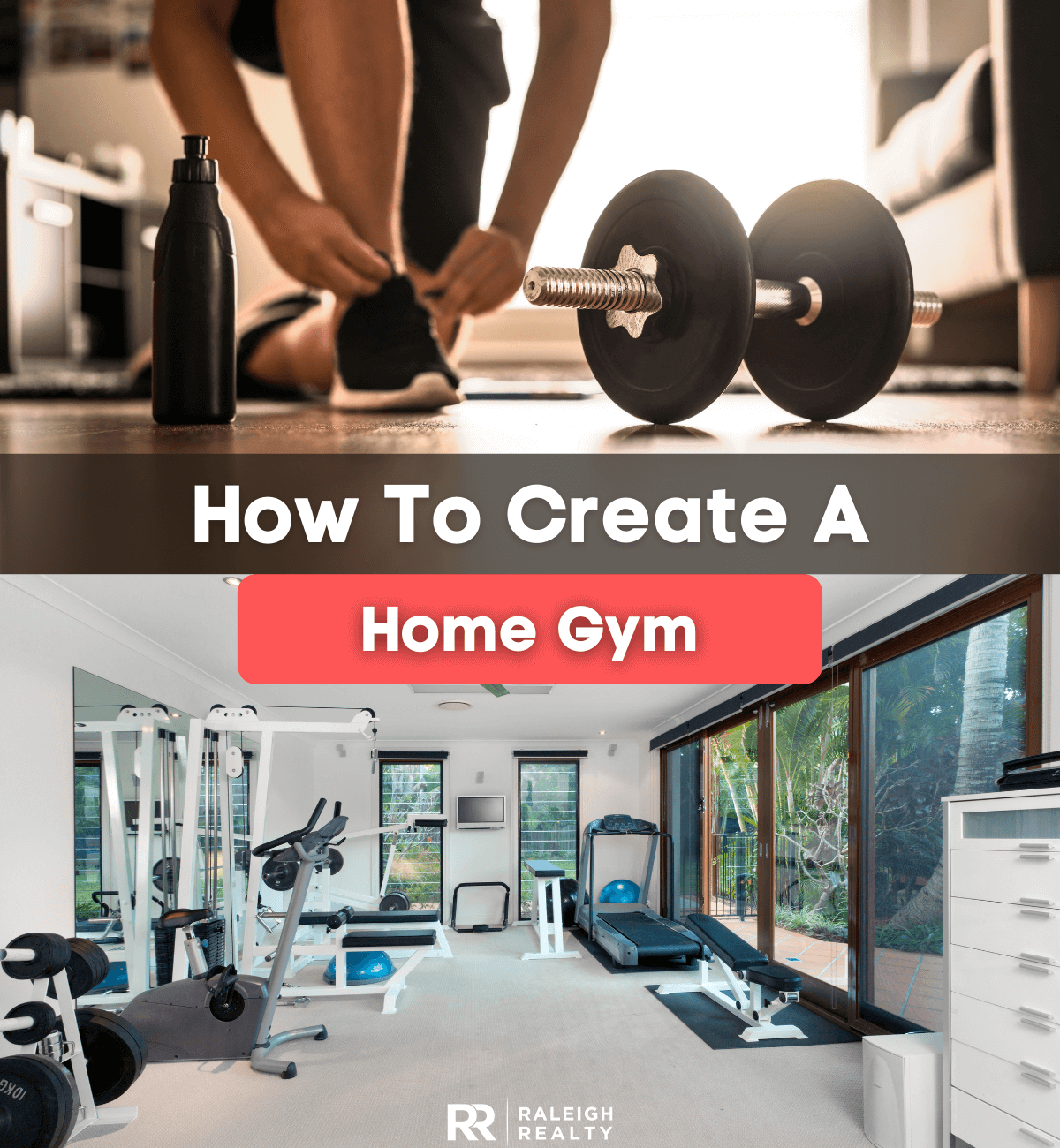 Most importantly, the ideas discussed in this article seek to be cost-effective solutions that won't completely break the bank. Home gyms can be an expensive investment, but there are several other options that can be equally as effective for less cost. Many of our real estate clients in Raleigh are looking for enough space to work out at home. Here's how to do it:
How to Workout Without Going to the Gym
Rent Equipment from a Local Gym
If you plan on going back to the gym when restrictions are lifted and don't want to invest in equipment right now, contact local gyms in your area and see if they are offering equipment rentals. Several gyms have started renting out equipment as a way to increase revenue, especially gyms that were hit hard by the pandemic. If you're unable to find a gym that offers equipment rentals, consider investing in adjustable/collapsible workout gear that can be stored under the couch, bed, or in a closet so that it isn't taking up too much space.
Whether you're renting or purchasing equipment, it is encouraged to at least purchase these four items which can be used for a wide variety of workouts:
Dumbbells

FID bench

Workout mat

Pull up bar
In addition to these items, investing in barbels, fitness bands, and a kettlebell are great options as well.
Use the 7 App
If you don't want to invest in buying equipment or don't have space, download the 7 app on your phone which has a wide variety of workouts that don't involve using the equipment. There are some free workout options on the app and an upgraded membership only costs $9.99 per month.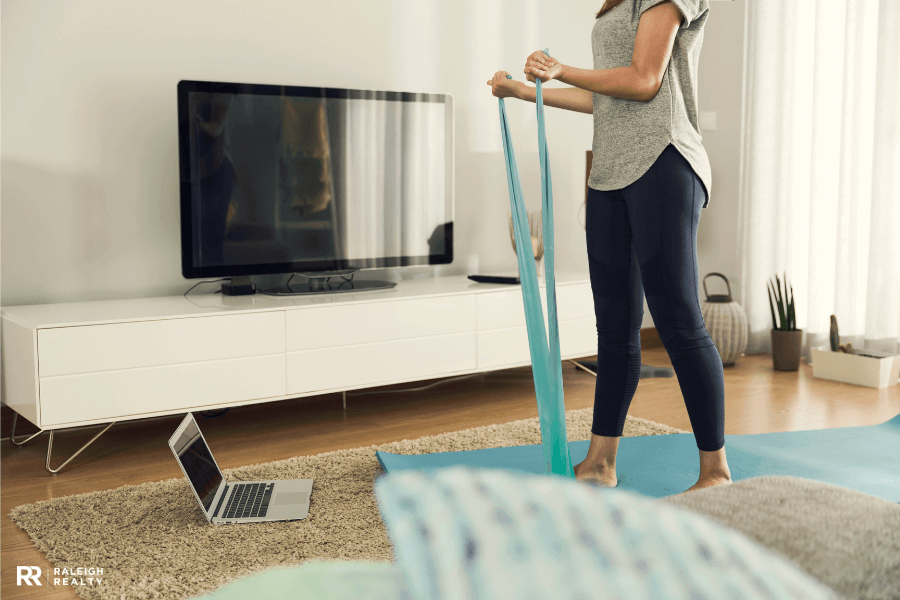 Try to Go for a Walk/Run During the Week
Although working out at home and being out of sight of others is typically the most comfortable place to work out, try to go for a run, walk, or jog at least once or twice per week to get fresh air and sunshine. Walking goes by much faster when you have someone to talk to, so consider organizing a Monday Mile, which involves walking one mile every Monday with a group of friends. As an added bonus, walking with friends provides much-needed social time, something we've all been quite deprived of while working from home.
Watch Free Workout Classes on YouTube
YouTube is a great place to start when looking for free workout routines at any level. Some gyms are also offering free or paid workout classes online that can be accessed virtually. Here are some free workout class options available on YouTube:
Natacha Océane has a free 20-minute fat-burning HIIT workout routine on YouTube that doesn't involve any equipment. 
Designed for those who are just starting their fitness journey, Pamela Reif offers a free full-body workout that also doesn't involve equipment and is only 20 minutes. 
If you recently purchased dumbbells and are unsure where to start, check out this free workout from Men's Health which includes deep squats, reverse lunges, shoulder presses, bent-over rows, hammer curls, and devil presses.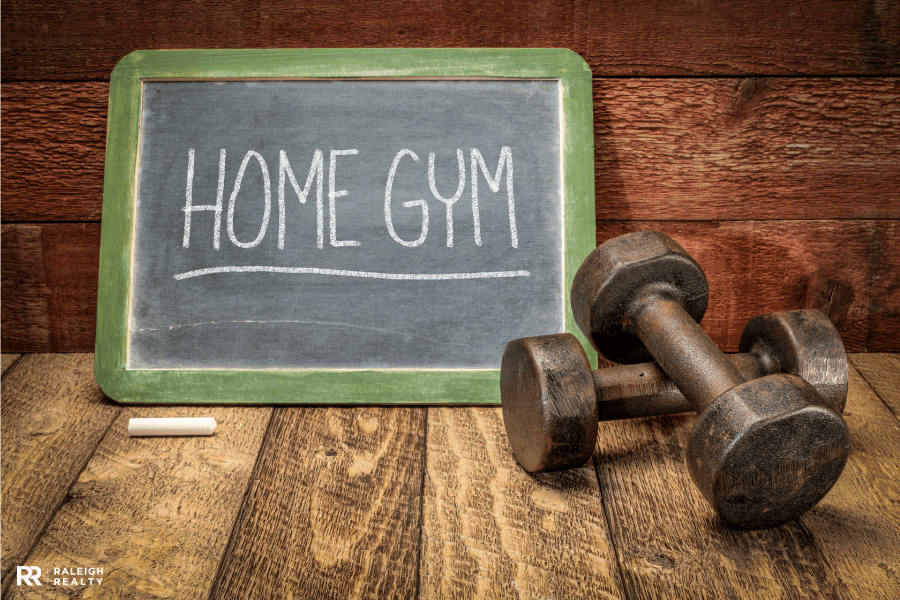 Sneak in These Exercises Between Zoom Calls
We all have those days where it feels impossible to get up from your desk. Deadlines, Zoom calls, answering emails, an ever-mounting list of projects on our to-do lists – it can be overwhelming sometimes. However, it's still possible to sneak in a workout, even while swamped on calls. 
Do ten 30-second wall sits and a 30-second plank between calls, keeping your legs at a 90-degree angle and your thighs parallel to the ground. Try to keep your back straight while doing the plank to keep your hips away from the ground. This activity only takes 5 minutes and 30 seconds and can easily be squeezed in for a quick mental break while working during the day. 
If it's raining out or one of those days where you're too busy to get out of the house to go for a walk or run, get your steps in indoors. If you have stairs, try to go up and down the steps several times throughout the day to get your heart rate pumping. If you don't have stairs, walk from room to room, even while on the phone, to ensure you're getting in enough steps each day. 
Stand while at your computer
While sitting is far more comfortable to work, try to stand up a few times a day to stretch your back and work your muscles. If you don't have a standing desk, place your laptop on a stack of books or a box on the counter to ensure you aren't bending your neck too far down to see the screen.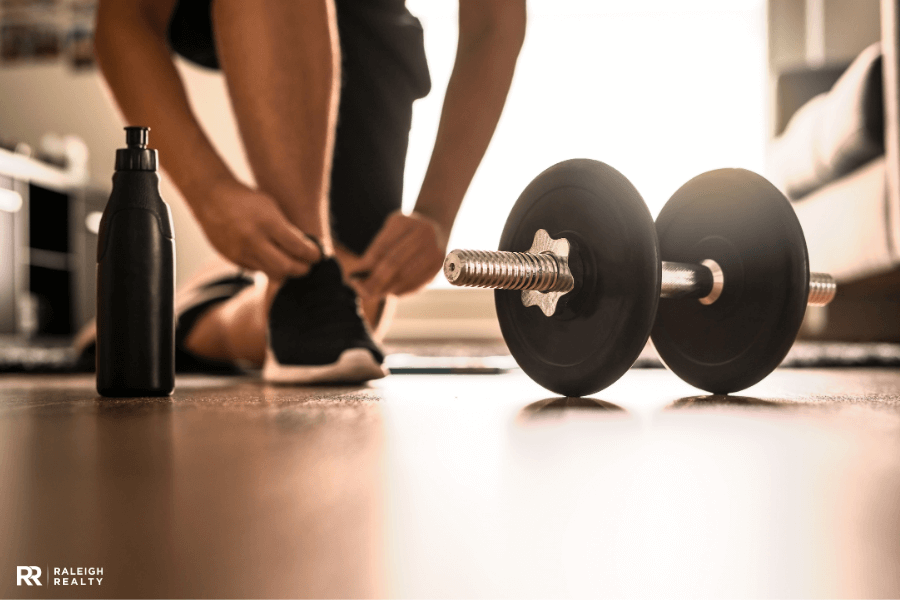 Key Takeaways about Working Out at Home
For some, it can be a bit more challenging to find the motivation to work out while at home vs. at the gym. The best way to ensure you don't skip exercising is by weaving it into a task you do every day. If you want to work out for 10 minutes a day, give yourself a 'mental trigger' that alerts your brain it is time to work out. For example, commit to working out for 10 minutes after brushing your teeth every morning. As soon as you put your toothbrush away, begin your workout routine immediately after to ensure you don't distract yourself with your phone, computer, or work interruptions. Start small, with 5- or 10-minute workouts in the beginning, and then steadily increase your workouts by a few minutes each week. This will help you gradually build endurance over time and avoid feeling overwhelmed or burned out.
If you're considering selling your home or looking to purchase a new one our real estate team is ready to help - contact us and we can answer any questions you may have!
Search Homes for Sale Below
Homes for Sale in Zebulon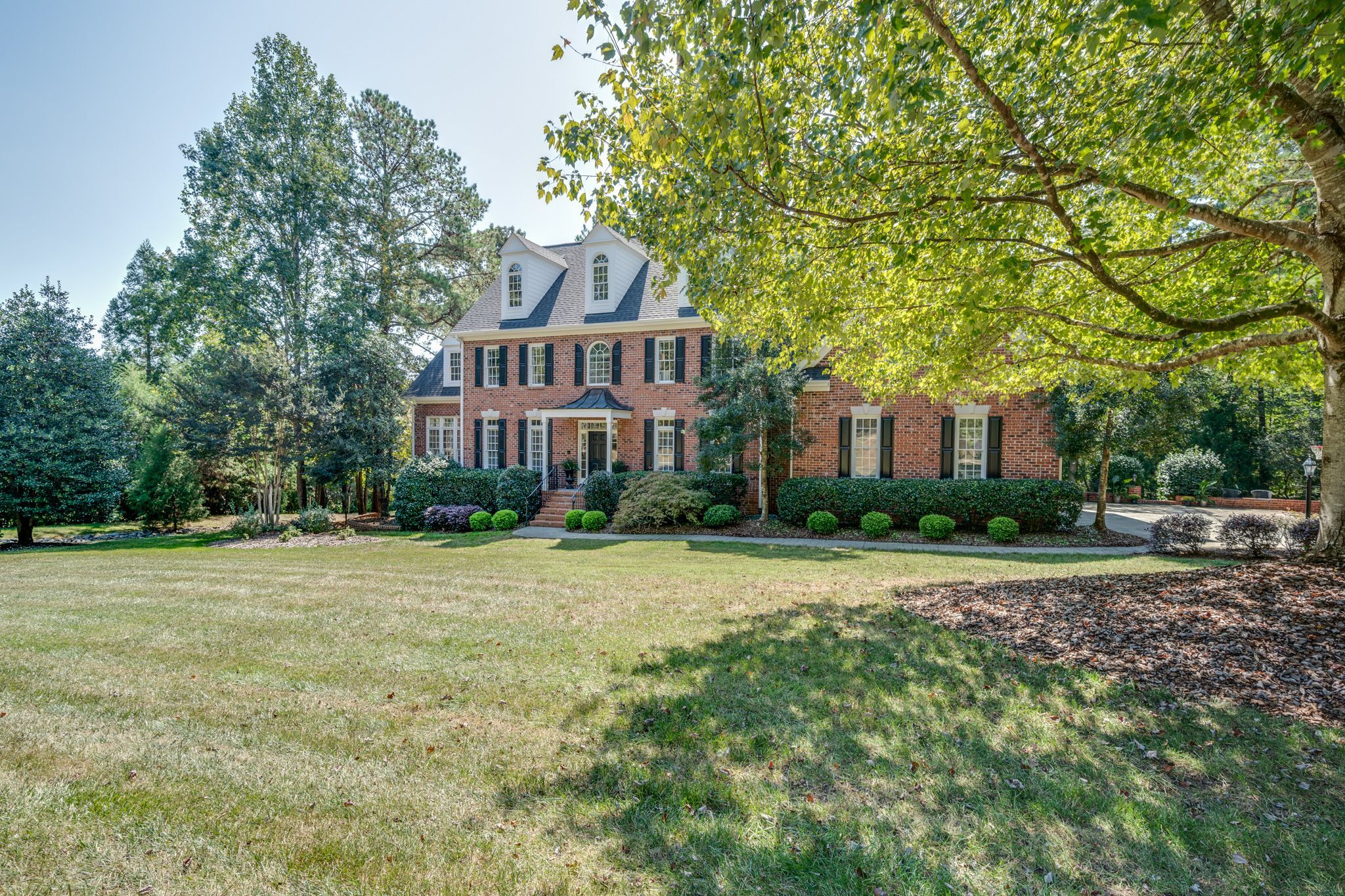 Find your new home
Search real estate and homes for sale