LGBTQ+ Housing Guide: How to Find a Welcoming Home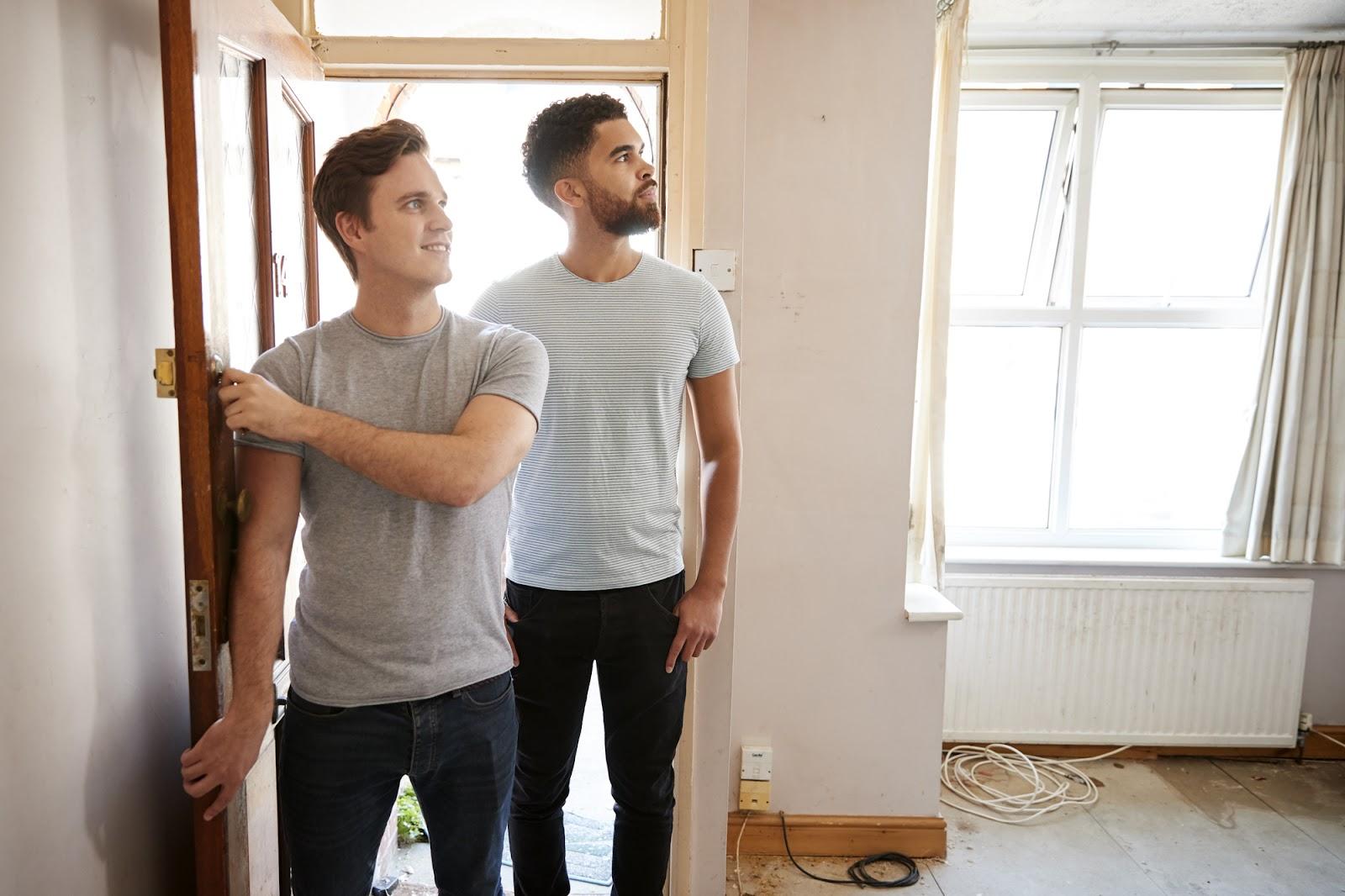 LGBTQ+ Guide to Finding a New Home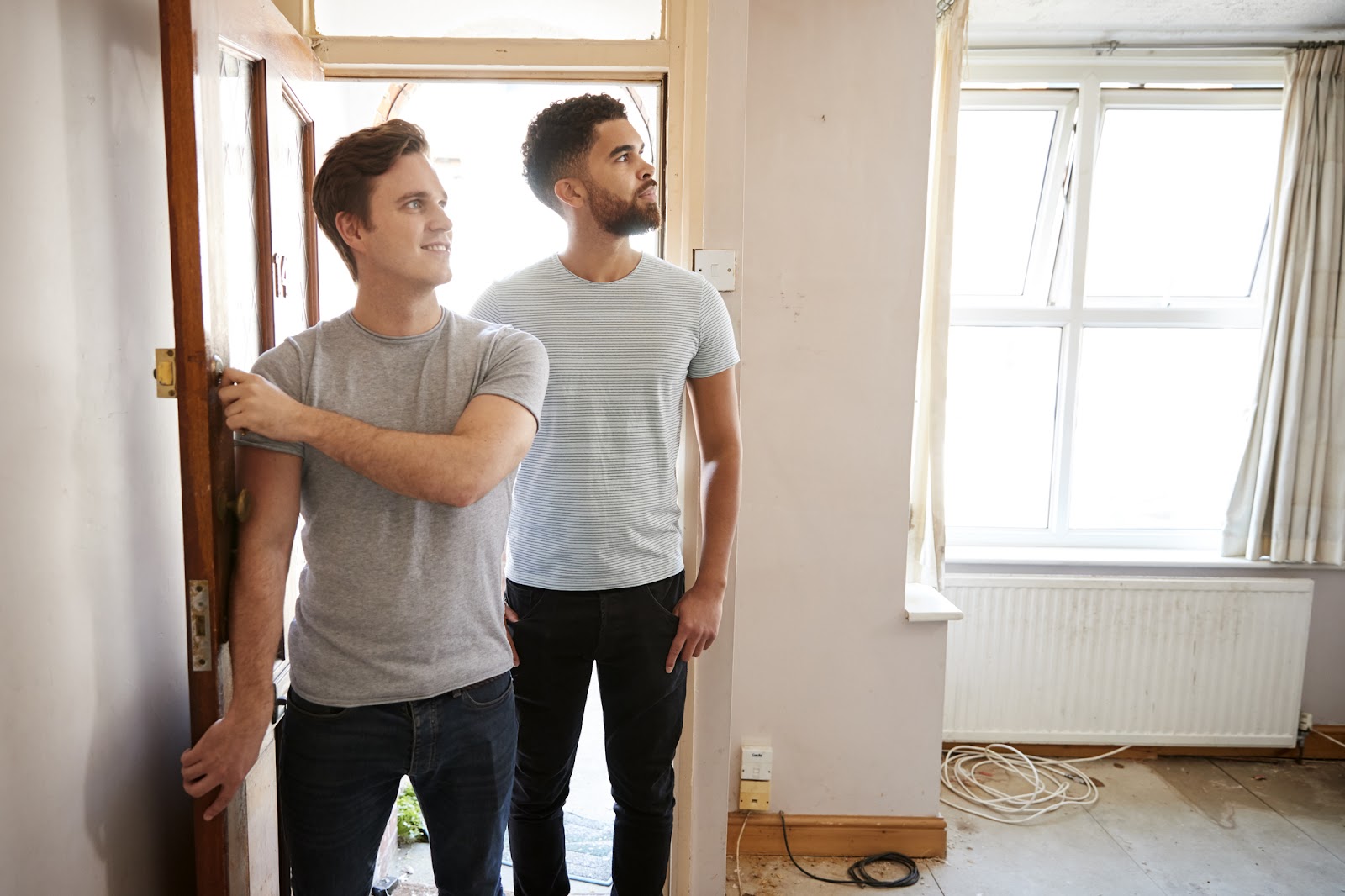 LGBTQ+ Housing Guide: How to Find a Welcoming Home
From discriminatory lending practices to exorbitant interest rates, LGBTQ people have faced many barriers to homeownership. As the movement for equality continues, it's important to understand the obstacles that have been overcome and the obstacles that still need to be overcome.
According to a study done by UCLA, only 49.8% of LGBT adults own their homes, compared to 70.1% of non-LGBT adults.
Let's take a look at some of the challenges faced by the LGBTQ population in the housing market, share some resources that can help you on your home-buying journey, and explain how to minimize the risk of experiencing discrimination by finding a neighborhood that will provide the support and acceptance you're looking for in an ideal community. 
LGBTQ+ Community Housing Challenges
While LGBTQ homebuyers are unlikely to experience any direct discrimination from sellers (i.e. stating that they refuse to sell based on sexual orientation), more passive discrimination can still occur. 
According to Zillow, some examples of passive housing discrimination from sellers toward LGBTQ+ buyers might be: 
Rejection of your offer in favor of a lower offer when there is no indication that it would benefit the seller in any way;

Rejection of your offer when it's the only one, then subsequent removal and re-addition to listings later; 

Inexplicably abandoning the purchase agreement without giving an explanation, upon learning your sexual identity. 
LGBTQ+ Mortgage Discrimination 
On top of that, a study done by Iowa State University revealed that same-sex couples are 73% more likely to be denied a mortgage. The same study found no evidence that same-sex couples' risk of defaulting on the loan is any greater.
Mortgage discrimination for same-sex couples can take many forms, including:
Different lending standards or terms when buying a home;

Refusal to verify income or assets;

Higher interest rates than indicated by a mortgage calculator or financial planner;

Refusal to authorize mortgages to same-sex couples; terminating them early because of their sexual orientation.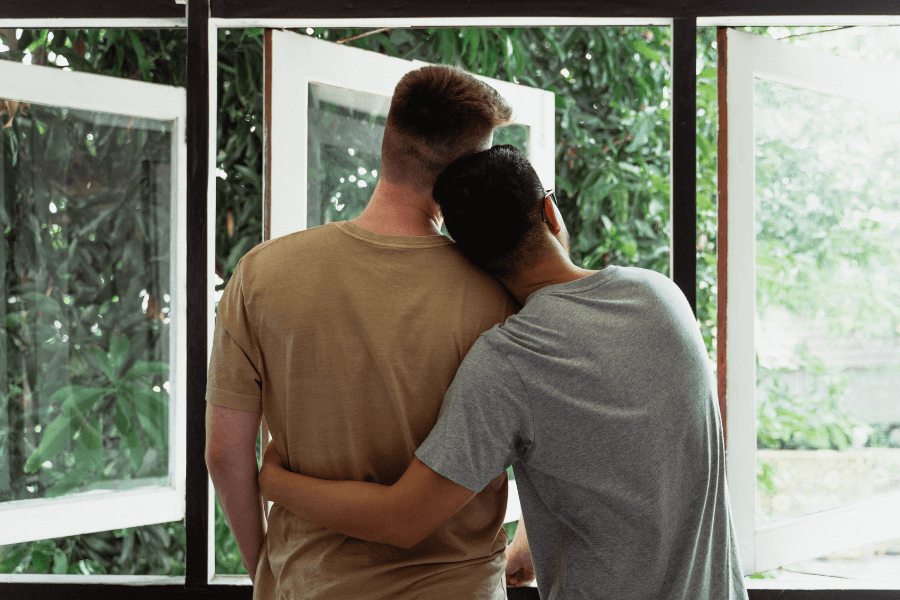 Legislation & Knowing Your Rights
It is important to understand what your housing rights are if you identify as LGBTQ+, as well as the laws in place to uphold them. Here are some helpful resources that can help ensure fair housing practices for you:
The Fair Housing Act
As part of the Civil Rights Act (which was passed in 1964), the Fair Housing Act prohibits discrimination of mortgage or housing assistance based on race, color, national origin, sex, and disability status.
In 2021, sexual orientation and gender identity were added to the protected classes specified in the Fair Housing Act. 
Under the protection of the Fair Housing Act, citizens who believe they were the victim of discrimination due to their sexual orientation can file a Housing Discrimination Claim with the Department of Housing and Urban Development.
How to Report and File a Housing Discrimination Claim
Refusing to rent or sell housing based on sexual identity is a violation of the Fair Housing Act. If you experienced one or more instances of discrimination when attempting to buy or rent a home, you should take immediate action. 
The best way to resolve the issue is to file a complaint with the US Department of Housing and Urban Development. The Department will investigate and may require testimony from the person who discriminated against you as well as any witnesses.
If the Department rules in your favor, the person or party responsible could be subject to a fine or other legal action. 
To file a Fair Housing complaint, visit the HUD's Fair Housing and Equal Opportunity (FHEO) page and fill out the complaint form. 
Finding Welcoming LGBTQ+ Neighborhoods and Cities
If you identify as LGBTQ+, it can be difficult to find LGBTQ+ communities around the world. As a result, you'll need to do your homework. Research the protections and legislation in the cities and neighborhoods you're looking to move to, and learn about the local LGBTQ+ scene. 
Find out if they host pride celebrations, and how many LGBTQ-owned or LGBTQ-friendly businesses are in the area. For example, the LGBTQ Center of Raleigh has a variety of programs and community resources that cater to the needs of the LGBTQ+ residents in Raleigh's many neighborhoods. 
Fortunately, it's very simple to access the information that can help you to meet like-minded people. Here are some resources that should help you find (or build your own) LGBTQ communities:
GeoSure
GeoSure offers invaluable insight into more than 40,000 locations worldwide. The app provides insightful ratings and scores based on their customized safety metrics if you're looking to see which neighborhoods are ideal for LGBTQ+ residents. 
You can even compare locations side by side to determine your best option.
MeetUp
MeetUp is a very useful online resource that was built to help people with common interests get together as a community. If you're looking to move to or close to a major city like Raleigh, you'll most likely come across several LGBTQ+ social groups.
Make it a point to visit, ask some well-informed questions, and hopefully develop new connections in a great new neighborhood.
Map Advancement Project's LGBTQ Equality Map
The LGBTQ Equality map is a visual representation by the Movement Advancement Project that shows all of the states that have active LGBTQ+ equality laws. 
The colors on each state correspond with how progressive or regressive the laws in that state are for the LGBTQ+ community. It should be noted that the data on this map represents only existing laws, and does not take into account the social climate or the level of enforcement of these laws.
Regardless, the Equality Map is a great resource for any LGBTQ+ member in the market for a new place to live. 
Talk to a Real Estate Agent
If you are a member of the LGBTQ+ community and are considering buying a townhome or single-family house, it is important to find out whether the neighborhood you select is welcoming to LGBTQ+ individuals. 
Real estate agents are well-versed in the area and they have great resources to answer any questions you may have. 
Here's a list of questions that you should ask your real estate agent before signing any paperwork. 
1. What's the LGBTQ+ culture like in the area?
Many areas are known to harbor a great deal of homophobia, which could make not only a house purchase more difficult, but peacefully living more difficult as well. If an area has a more welcoming culture with activities for the LGBTQ+ community, the people in the area are more likely to be more welcoming as well. 
2. What's the average price for homes in the area?
An agent who won't tell you the average price of homes in the area that you're interested in purchasing is likely hiding something from you or simply doesn't have an honest answer. Either way, it's best to cut all ties with them and find someone else to work with. 
3. About how many LGBTQ+ people live in the area?
While this isn't a question that always needs to be asked, it could indicate what other members of the LGBTQ+ community think of the area. A large community could also make adjusting to the area easier as well.
4. What's the history of LGBTQ+ people living in the area?
Although several communities with dark histories are working on reparations for the LGBTQ+ community, you don't want to move into an area where people have been discriminated against — especially if they've done so recently.
5. How welcoming is the local government to the LGBTQ+ community?
If the local government isn't very open to your needs, then it makes sense that the people who live in that area aren't going to be very welcoming.
However, if you can find an area that's gotten past this and is actively trying to make itself a safe place for LGBTQ people, you'll likely have a better time buying your home without any issues. 
6. Are there any LGBTQ+-friendly services available nearby?
If your ideal home is in an area that has any kind of service related to members of the LGBTQ+ community, such as an LGBT center, supportive churches, etc., you will likely have a much easier time buying it.
You must know what you're getting into before signing any paperwork and taking the next step.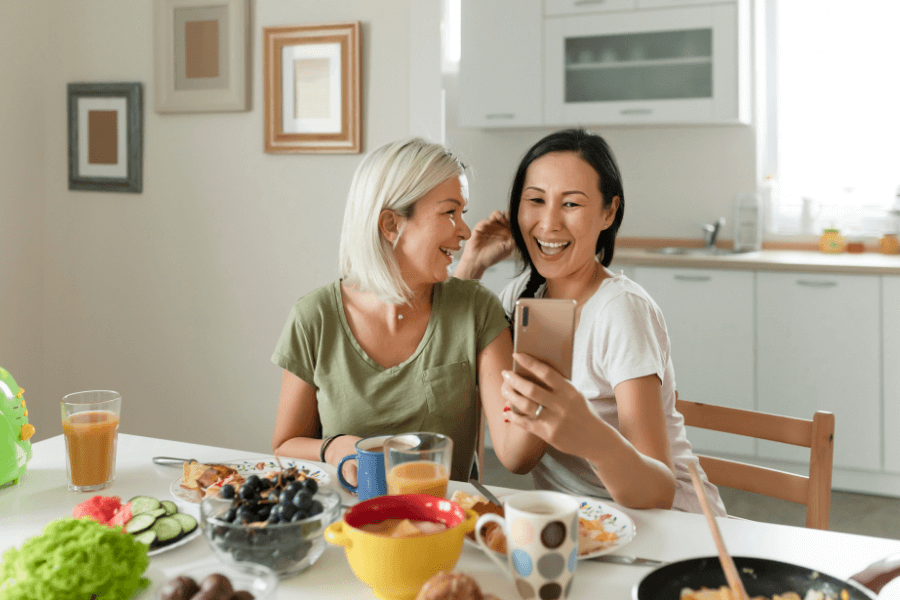 LGBTQ+ Real Estate Organizations
To help you navigate the murky journey of buying a home, there are a few helpful resources real estate organizations have that provide insight and guidance on the house buying process for LGBTQ+ buyers. 
Some examples of notable LGBTQ+ real estate organizations include:
National Association of Gay & Lesbian Real Estate Professionals (NAGLREP)
The National Association of Gay & Lesbian Real Estate Professionals assists LGBTQ+ buyers with their massive referral network of over 75,000 LGBTQ+ real estate, mortgage, insurance agents, and more.
Their mission, according to their site, is "to engage and raise awareness on behalf of the rights of the lesbian, gay, bisexual, and transgender community as it relates to housing and discrimination laws." 
NAGLREP also holds a myriad of events that allow LGBTQ+ home buyers and home sellers to come together to exchange ideas and raise awareness, such as the LGBT Housing Policy Summit. 
LGBTQ+ Real Estate Alliance 
The LGBTQ+ Real Estate Alliance, a nonprofit company founded in 2016, aims to create the most comprehensive directory of lesbian, gay, bisexual, and transgender-friendly real estate agents and brokers in the country.
The site is open to members of all sexual orientations and gender identities and helps buyers find their dream homes by including links to all listings that offer LGBTQ-owned establishments such as nightclubs, hotels, and catering services for weddings and other events.
It also lists information on businesses and services, such as pet groomers, that reflect the LGBTQ+ community's ideals. 
The LGBTQ+ Real Estate Alliance teamed up with the National Fair Housing Alliance in a joint effort to eliminate housing discrimination based on gender identity or sexual orientation.
Legal Resources & Advocacy for LGBTQ+ First-Time Home Buyers
If you feel like your rights are being encroached upon, you should always ensure that you know the legal resources you have in your corner. Here are some major organizations whose mission is to advocate and improve the quality of life of the LGBTQ+ population as a whole.
American Civil Liberties Union (ACLU) 
The American Civil Liberties Union (ACLU) is a nonprofit, nonpartisan organization established in 1920 that works to defend and preserve the individual rights and liberties guaranteed by the U.S. Constitution. 
The ACLU is one of America's most influential and best-known legal organizations, with more than half a million members and supporters nationwide. 
With a mission to defend and preserve the individual rights and liberties guaranteed by the U.S. Constitution, the ACLU works at all levels of government and in a variety of settings to build coalitions, educate Americans about constitutional rights, and take or support legal action that advances its goals.
The ACLU is an invaluable ally if you find yourself in a situation where housing discriminatory behavior needs to be challenged in a legal setting. They examine the details of your case and help you determine whether you're legally protected on a state or federal level.
Human Rights Campaign (HRC)
The Human Rights Campaign (HRC) is the largest civil rights advocacy organization in the United States. It has been advocating for LGBT rights since its inception in 1980 and currently works to secure equality domestically and internationally. It is one of the most influential organizations in American society today. 
The HRC may be best known for its campaign against "Don't Ask, Don't Tell" —  an act that was passed during George W. Bush's presidency but repealed during Barack Obama's. 
The Human Rights Campaign also claimed credit for having helped to elect the first HIV-positive member of Congress and pushed for legislation that allowed same-sex marriage in twelve states.
The HRC is currently working on passing legislation to secure passage of the Federal Equality Act, which grants all LGBT people civil rights.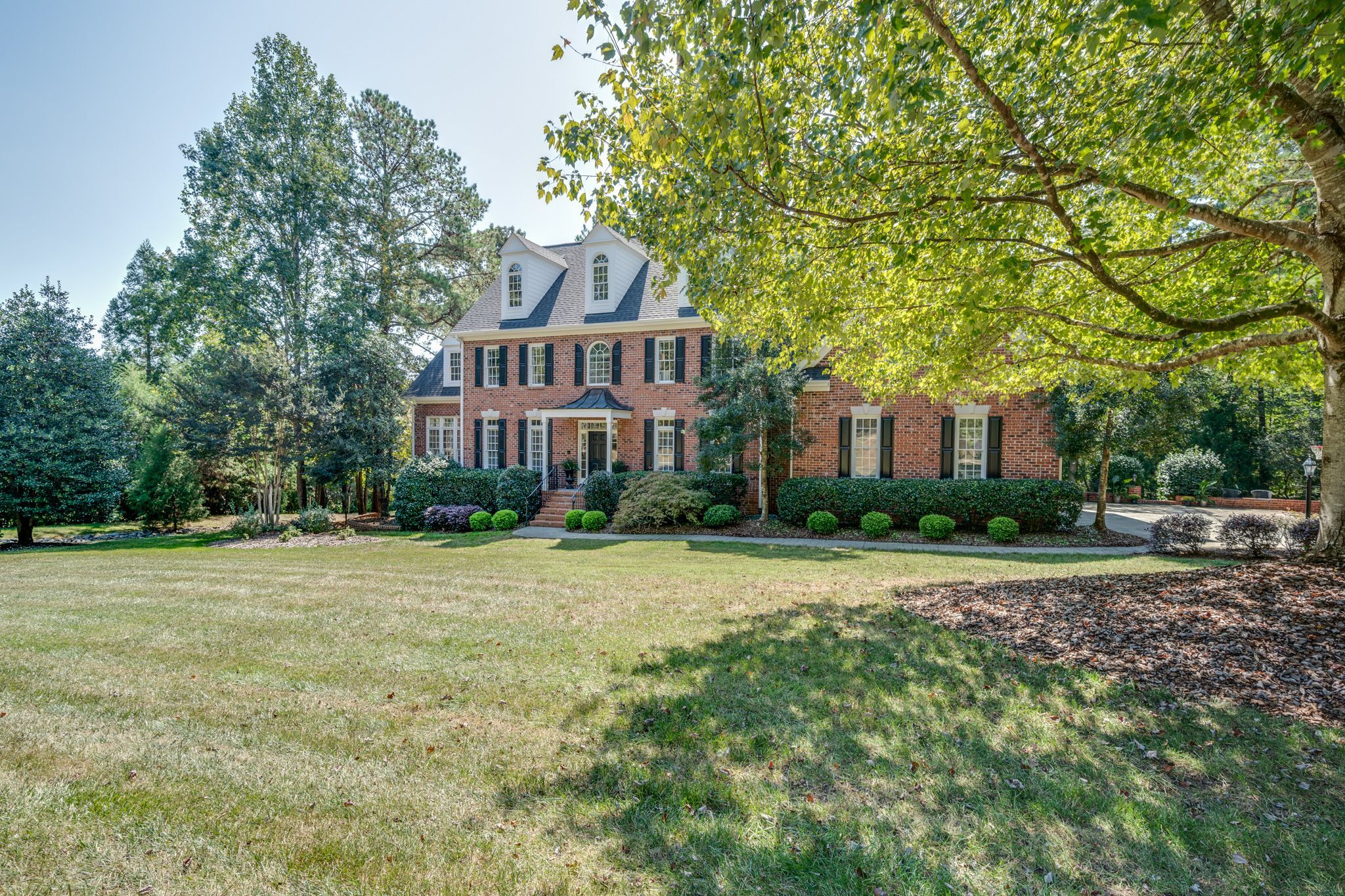 Find your new home
Search real estate and homes for sale