Zillow Home Value Estimator and MISSING Real Estate Listings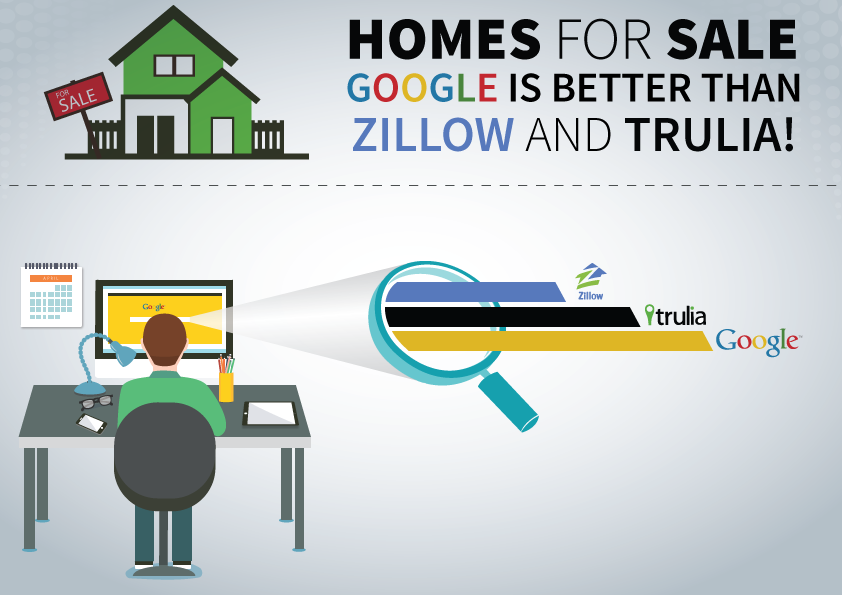 Zillow Home Values
How can you find your DREAM Home if you can't see it?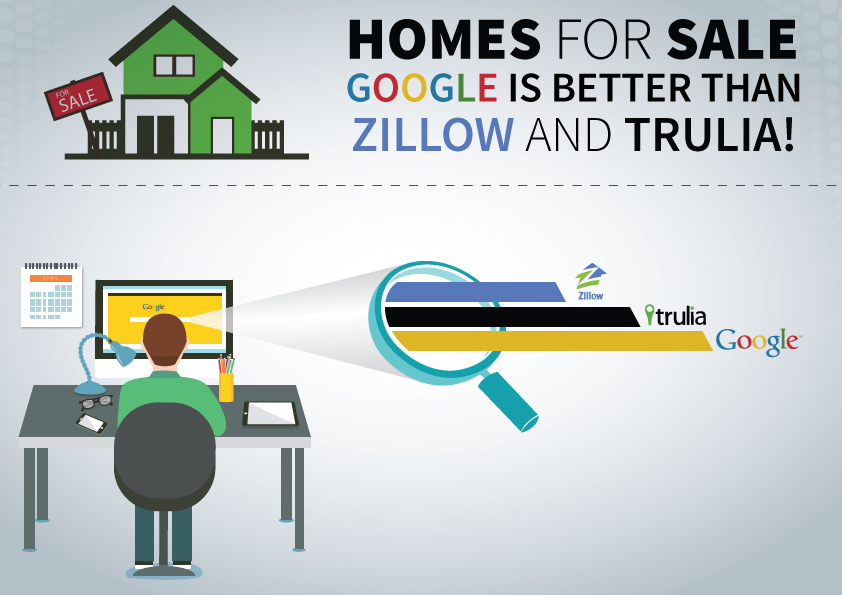 If you're searching for home value information the first person you should ask is a top local Real Estate Agent, and the last place you should check is Zillow.
As of today, Zillow is the most widely used real estate website in the United States. It's an awesome experience for users because the website behaves beautifully. It's fast, it's clean, and it gives great functionality that other websites don't. It also appears that they have future plans to operate with boots on the ground.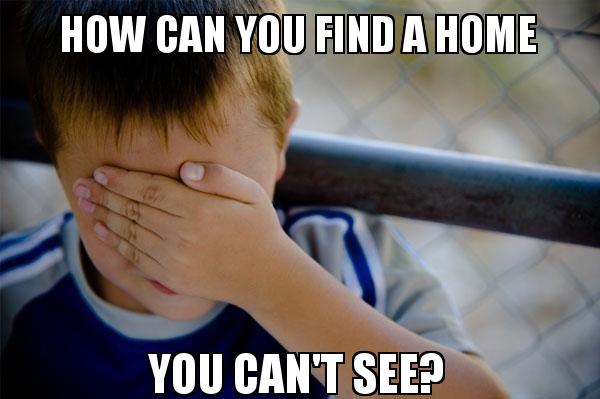 However, News Corp has other plans for the Real Estate Marketing Giant...
Let's start with a little of the background drama before we hop into the details. News Corp owns Realtor.com and recently they chose to purchase a company called ListHub. What is ListHub? It's the syndicating service that takes real estate listings from the local MLS and pushes them out to real estate websites all over the world. What is an MLS? It's a multiple listing service, in which data is imported by local Realtors® to market homes for sale. The data that Real Estate Agents provide to the MLS are what signals these homes to appear for sale, and then ListHub takes that local data and syndicates it.
Why did News Corp want to control the data? 
With a vested interest in Realtor.com, and with competition from Zillow and Trulia, News Corp chose to purchase the company that Zillow and Trulia rely on for accurate data. After purchasing ListHub, News Corp cut off both Zillow and Trulia from receiving the data. While it isn't exactly fair to Zillow and Trulia, this was definitely the play from the beginning and it is a great business move on News Corp's part.
Zillow filed a restraining order vs. ListingHub when they heard that they were going to be terminating the Trulia contract early. Desperation like this shows how much Zillow relies on the data from ListingHub and in their own defense, it's understandable. It put Zillow and Trulia in a difficult spot when they stopped receiving the data from ListHub so....
How did Zillow and Trulia Respond?
They decided to start stealing data from local Realtors®. Not exactly something that's fair to the local Real Estate Agents. So it's pretty safe to say that none of the marketing giants are playing fair whether it's realtor.com, Zillow, or Trulia. That's business for you in corporate America.
Zillow Corp went out and bought Dotloop which is a SaaS provider that assists Agents in sending and receiving documents and signatures online. The Zillow Corp strategy is in a shift right now as it feels like their plan is to do what Redfin did and start operating as a boots on the ground brokerage. 
Real Estate Agents in Raleigh, NC are already spending thousands of dollars per month with Zillow, so why wouldn't Zillow recruit them for a percentage of each deal? They give Agents leads and the Agents give Zillow a percentage of their commission. There's more money involved and there is also more risk on Zillow's part.
It makes a lot more sense for Realtors® to compete against Zillow than it does to join them, or to spend a lot of marketing dollars with them. Often I've heard from veteran Agents (who spend a lot of money with zillow) that you can't compete versus them. Well I am any way. I don't want my leads dependent upon anyone except for myself. You should feel the same way because not only will you increase your bottom line, at any moment Zillow can pull the plug.
What's the Best Real Estate Website Now?
It's not Zillow or Trulia - unless you enjoy having inaccurate data/shopping homes for sale that may not exist. If you're searching homes for sale in Raleigh, NC and using Zillow or Trulia you're missing a lot of homes that aren't showing up on Zillow or Trulia!
The answer depends on whether you prefer user experience, or better search functionality with local Realtor® information. Personally, I would use different real estate websites when I shop homes for sale in Raleigh. Whether that is searching on realtor.com or a local real estate website, both are different. It also depends on the local real estate website. Some will have AWESOME information and functionality, and others will be awful. Find the best local real estate website and compare it to the national ones. There are a lot of reasons a national website is not as good as a local one!
One of the best things about local Real Estate Websites is that they provide information the real estate marketing giants don't. We just started a things to do in Raleigh, NC category to bring local events to the forefront of communication!
Trulia, Realtor.com and Zillow in Raleigh NC
These marketing giants account for a significant percentage of all buyers and people shopping homes for sale online. However, what information are they providing for locals or people relocating to Raleigh?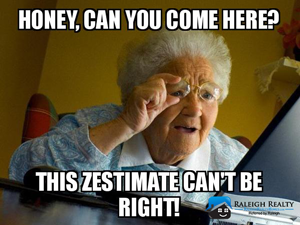 Buying a home in Las Vegas is an entirely different process than buying a home in Raleigh, NC! So how can Zillow, Trulia or Realtor.com be providing accurate information for consumers trying to understand their local markets? There is no one size fits all in real estate.
Have people who work for Zillow, Realtor.com and Trulia ever stepped foot on the ground in Raleigh? Or even North Carolina? 
If they can't provide accurate listing data what makes anyone think they can provide accurate information on real estate listings by school and neighborhoods?
Zillow Home Values are NOT Accurate
Let's take a look at the information online from Veteran Real Estate Agents who have been asked the question many times "Are Zillow Home Value Estiamtes Accurate?"
This is just a handful of Agents who have written about the inaccuracies of Zillow's data, and there are many more if you continue to search google for Zillow Home Values.
Final Thoughts on Zillow Home Values 
In 2015, searching for information has never been easier. You don't need a library card to go find information - you just need access to the internet. If you're searching Zillow for home values than you need to consider the likelihood that it will be incorrect. The data Zillow provides is no longer the best data on the web, even though their real estate website is awesome.
It doesn't make sense to go to the library and check out a book that doesn't have all the information you need. That is what Zillow does. They give you a great book, that's missing a lot of information, what good is that?
You need to find a real estate website that contains accurate information to make sure you don't miss out on your dream home. Especially here in the Wake County area where homes are flying off the market. If you shop real estate listings on Zillow, you need to be aware that you're probably not seeing ALL of the homes for sale!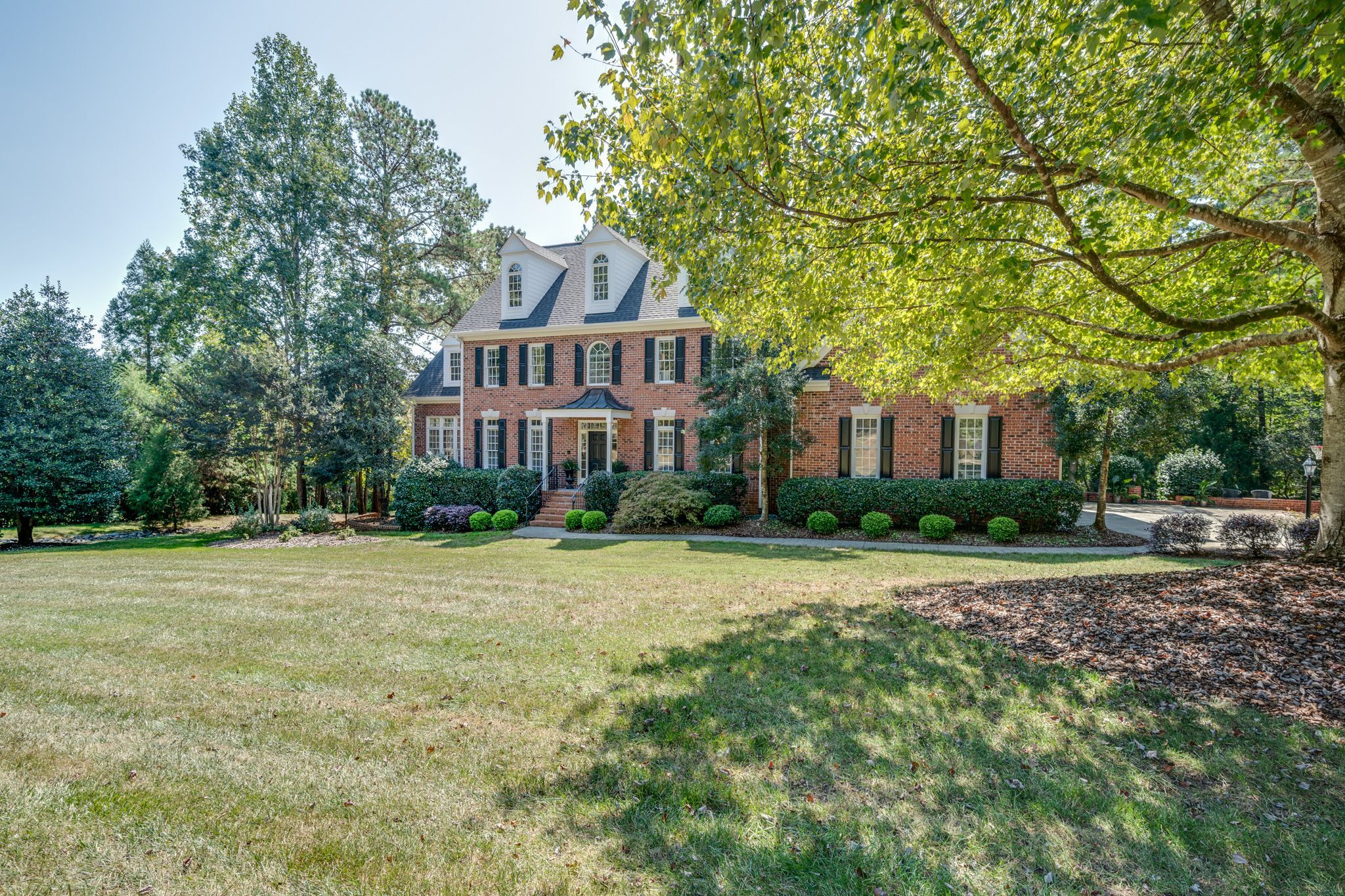 Find your new home
Search real estate and homes for sale