10 Best Museums in Raleigh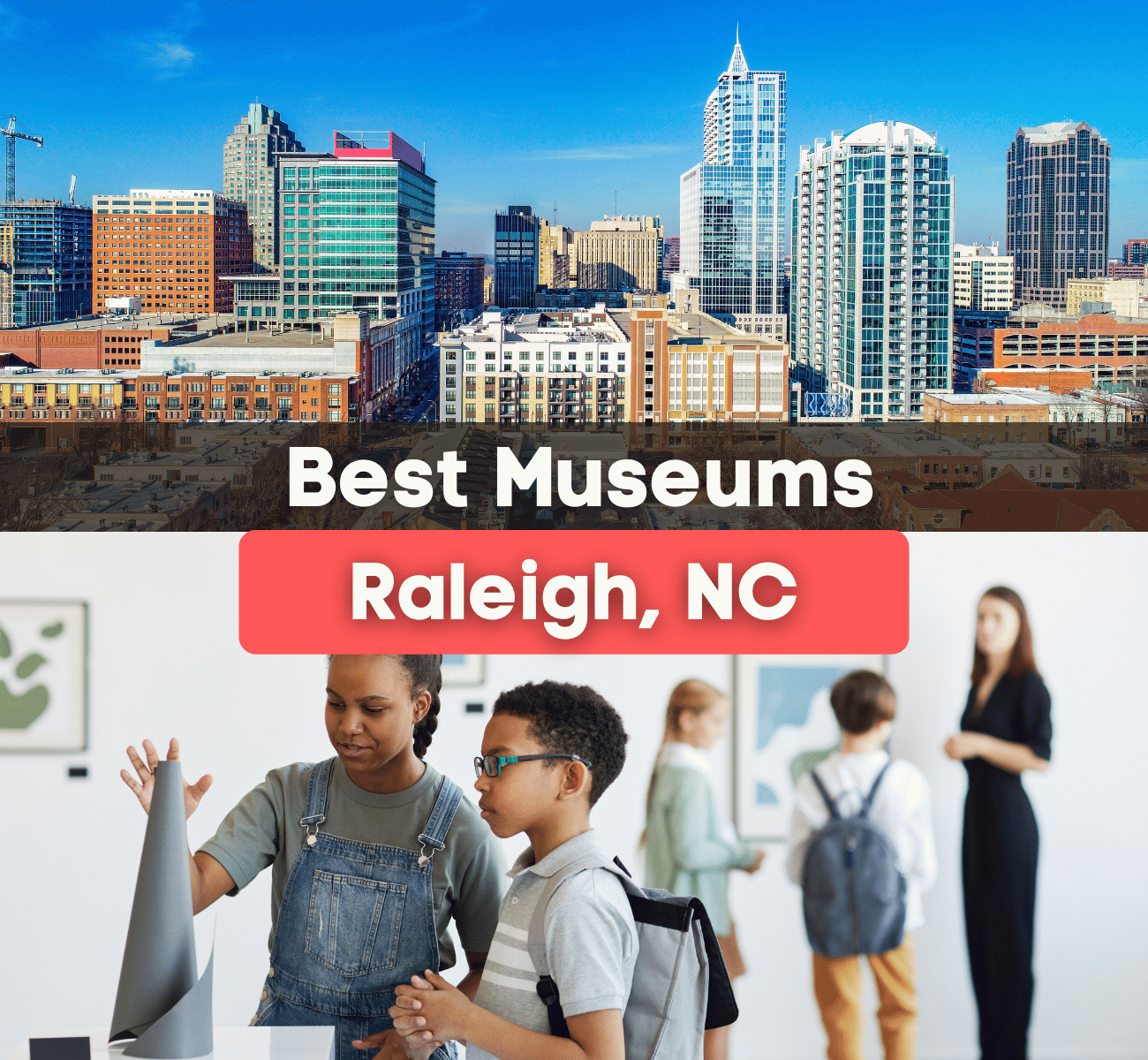 Best Museums in Raleigh
Are you looking for fun museums to check out while in Raleigh? We've got you covered. Check out these ten best museums whether you live in the area or are moving to Raleigh!
One of the many reasons the City of Raleigh has become such a popular place for people to call home is the wide variety of things to do in the area. This article has compiled a list of the best downtown museums you want to check out! Known as the "Smithsonian of the South," Raleigh has become the primary destination for the Arts and Sciences.
The quality and quantity of museums you can find right in the Capital City are endless, and many of them are free of charge, with donations accepted. If you want a day to immerse yourself in the authentic culture of Raleigh, you don't have to look much further.
We hope this list includes something for everyone while we touch upon some of Raleigh's fan-favorite museums for Art Lovers, Families, Children, and Historians.
So, whether you are moving to Raleigh or already live in Raleigh and need to decide which museums to check out first, we have compiled a list of the top ten Best Museums in Raleigh to check out on your next excursion!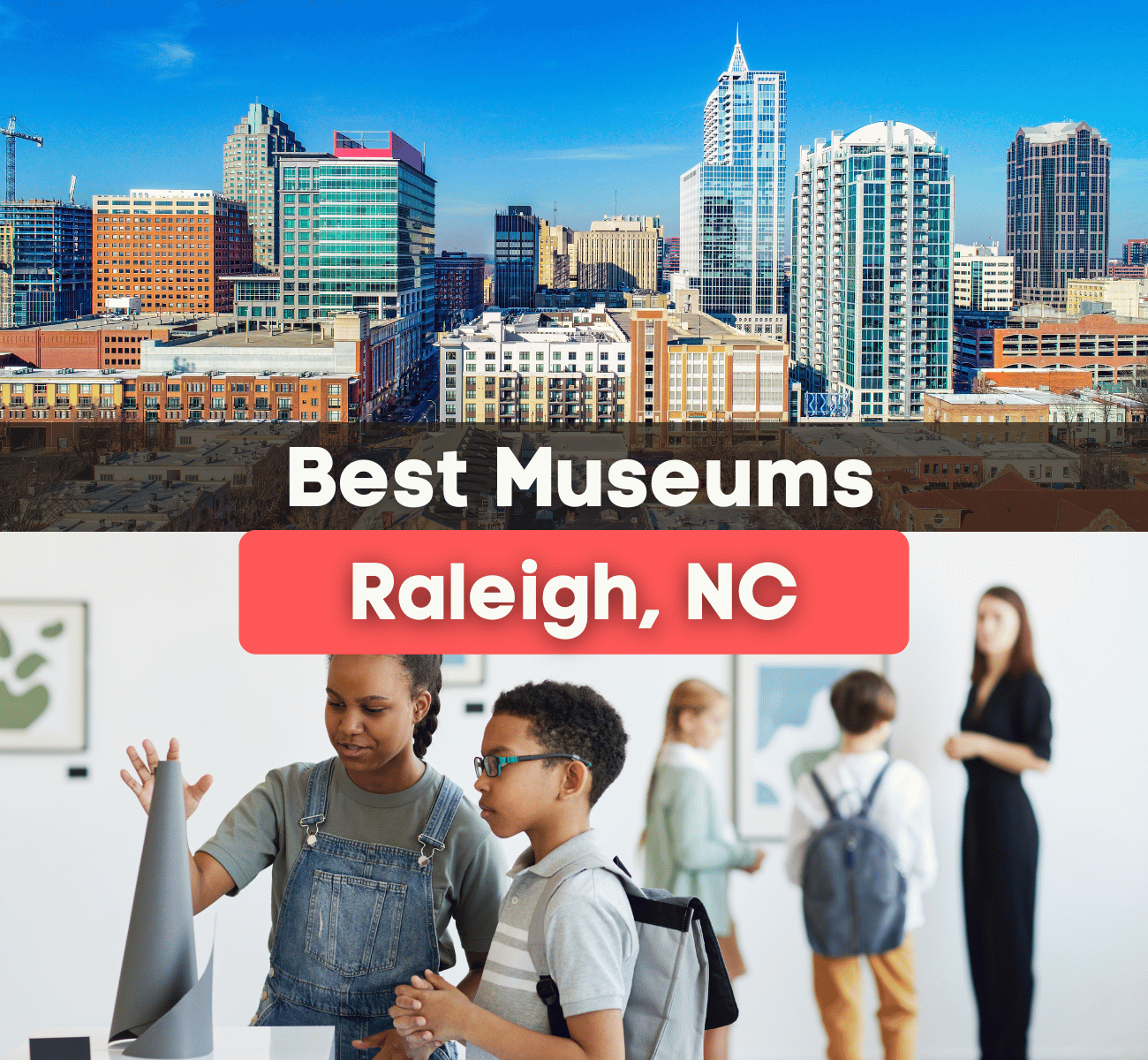 North Carolina Museum of Art
Address: 2110 Blue Ridge Drive
Hours: Wednesday-Sunday, 10 am-5 pm, Closed Mondays and Tuesdays
Admission: FREE
The North Carolina Museum of Art is peacefully on its 164-acre campus. Here you will find a unique variety of special exhibitions, films, events, classes, workshops, and concerts.
A fan-favorite annual exhibition is "Art in Bloom," which showcases the museum's finest pieces of artwork and how floral displays are created to interpret and accompany them in a floral arrangement.
The North Carolina Museum of Art first traces its roots back to 1928. It is home to artwork spanning over 5,000 years. Many find the various pieces of artwork appealing to any art lover's taste!
Standard memberships are available starting at $50 for an individual and $75 for a family membership. Member perks include summer camps and its film club, where members can view classic and contemporary short and feature-length films.
Because of its jaw-dropping backdrop of both Art and Nature, many choose to make this the spot to host their next special event or wedding! Check out their website to find more information about hosting your next gathering!
North Carolina Museum of Natural Sciences
Address: 11 W. Jones Street, Raleigh, NC
Hours: Tuesday-Sunday, 10 am-5 pm, Closed on Mondays
Admission: FREE
The largest Natural Science Museum in the Southeast right here in Raleigh! The North Carolina Museum of Natural Sciences is the most visited in North Carolina!
Explore four floors of various exhibits of some live animals, dinosaur and whale skeletons, butterfly exhibit, The Nature Exploration Center, The Nature Research Center, and much more! Meander the museum at your pace and find interactive exhibits along the way.
The fan-favorite for Paleontology lovers is Acro the Acrocanthosaurus, an awe-inspiring skeleton on the 3rd floor of the museum. This Acrocanthosaurus is the most complete skeleton ever found, and the only one of its kind displayed worldwide!
Need to grab lunch on your way? Check out the Acro Cafe, which offers sandwiches, wraps, hot entrees, and various snacks.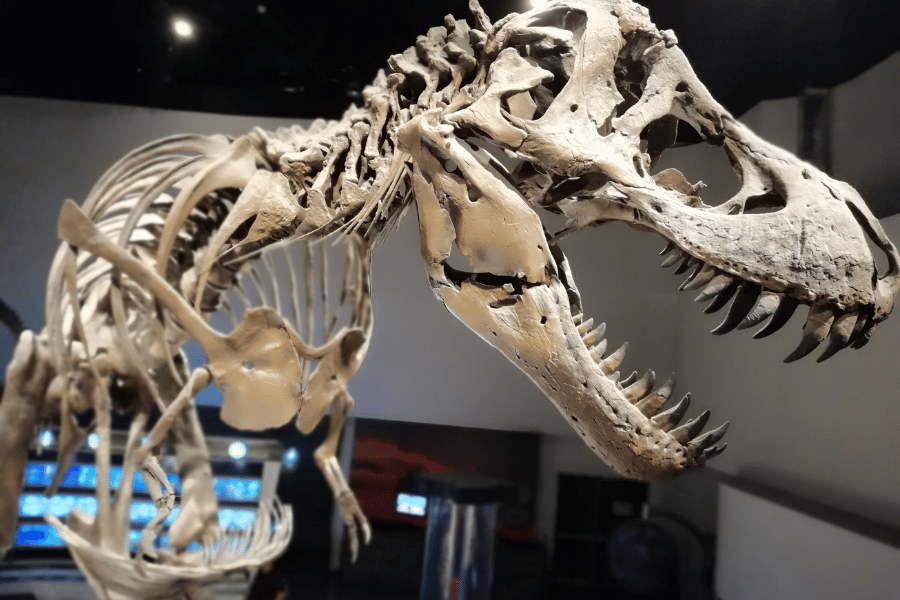 North Carolina Museum of History
Address: 5 E. Edenton Street, Raleigh, NC
Hours: Monday-Saturday, 9 am-5 pm, Sundays 12 pm-5 pm
Admission: FREE
With 14,000 years of North Carolina history, you will be amazed at the rich and thorough display found at the North Carolina Museum of History. Here you will find 150,000 artifacts rooted in North Carolina's history.
Walk through history in the life-sized dioramas, interactive displays, and multimedia presentations, starting from the most primitive moments in North Carolina's history up to the present day.
For our aviation enthusiasts, take in the full-size replica of the 1903 Wright Flyer, the first-ever heavier-than-air powered aircraft, a nod to our state's stamp on "First in Flight."
Children and adults alike will enjoy seeing all that has been collected and preserved by the museum, and you will find that it tells a story that builds on each other.
For sports fans in your group, head up to the 4th floor to see the North Carolina Sports Hall of Fame. Here you will find artifacts such as Richard Petty's stock car, Jim Beatty's running shoes, and over 200 items representing the Tar Heels sports heroes.
Marbles Kids Museum
Address: 201 E. Hargett Street
Hours: Monday and Tuesday 10 am-5 pm, Closed Wednesday, Thursday 10 am-7 pm, Friday 10 am-2 pm, Saturdays and Sundays 10 am-5 pm
Admission: $9 per person (Adults and Children, Under 1 FREE)
If you live in the Raleigh area or are considering moving to Raleigh and have children in your group, you will want to make it a priority to see what all the fuss is about at Marbles Kids Museum!
Here children are encouraged to play with a purpose. Each exhibit is focused on different areas to spark imagination, invoke curiosity, and discover the world around them through their interactive displays.
All in one trip, your children can go on a safari, become an architect, run a pet store, board a pirate ship or take a shot at the goal from the center ice!
In addition to the main museum, Marbles features the only 3D-capable IMAX theater. Enjoy the 70-foot astounding floor-to-ceiling screen and check feature films and showtimes before going on their website. You will want to take advantage of it!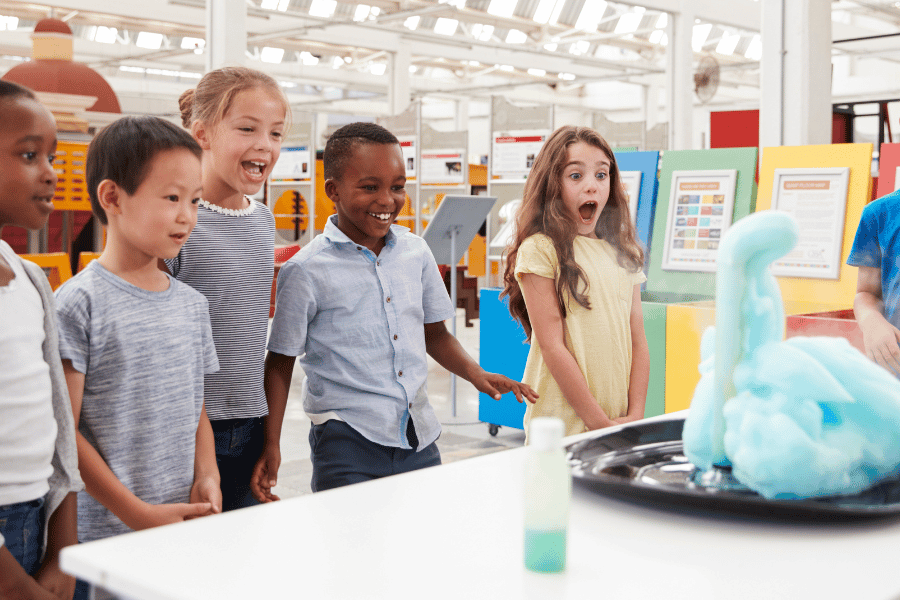 City of Raleigh Museum
Address: 220 Fayetteville Street, Raleigh, NC
Hours: Tuesday-Saturday, 9 am-4 pm; Sunday, 1 pm-4 pm, Closed Mondays
Admission: FREE
Are you looking to become more educated on the City of Raleigh's history? This is the place you will want to check out! Here at the City of Raleigh Museum, you will find various exhibits that showcase some of the most significant milestones in our Capital City's rich history and culture.
While some exhibits remain permanent, others are temporary as they rotate based on areas of specific interest. The shows follow timelines that will tell the story of where Raleigh once was and bring you to where it is today.
Some of the museums exhibits include "Women of Change: The Legacy of the 19th Amendment", "The People's Politics: Local Democracy in Raleigh," "Raleigh's City Flag, Lost and Found," and "Let Us March On: Raleigh's Journey Toward Civil Rights."
In addition to the Exhibits found at the museum, there are educational program offerings, Summer Camp Field Trips, and Rental Space for your next special event that you're hosting!
CAM Raleigh
Location: 409 W. Martin Street, Raleigh, NC
Hours: Friday, Saturday, and Sunday, 10 am-5 pm. Closed Monday-Thursday
Admission: FREE
The CAM Raleigh is a more intimate space to enjoy contemporary and bold artwork found by local artists and national artists alike!
Located in Raleigh's Warehouse District, CAM Raleigh will be a stop you want to explore. The spaces are carefully planned to allow visitors to reflect on its thought-provoking exhibits.
CAM Raleigh also offers educational and community programs to allow artists from within to explore art at a deeper level.
If you love Yoga and love the beautiful space that CAM Raleigh has to offer, this would be a great way to start your day! CAM offers Soul Yoga twice a month, as posted on their website, at $15 per session.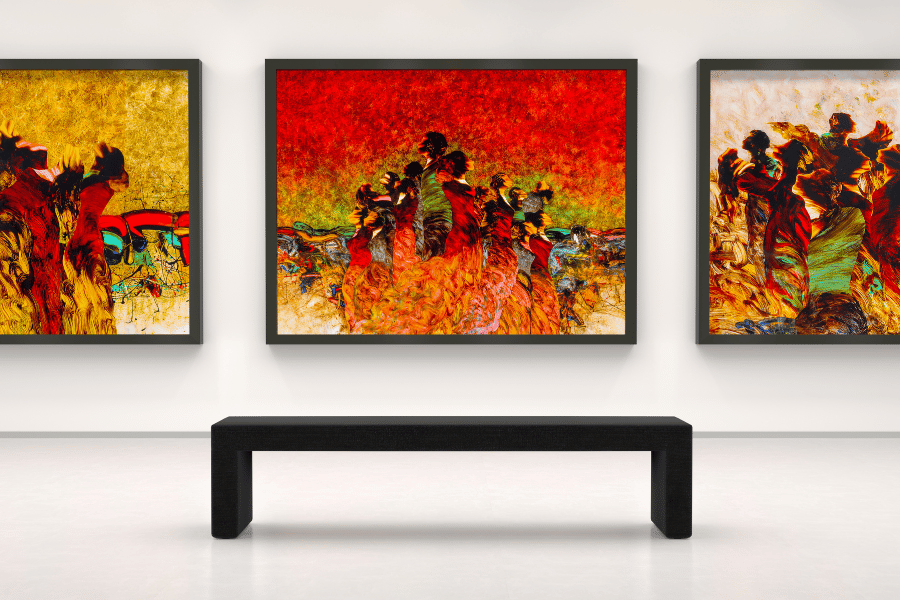 Gregg Museum of Art and Design
Address: 1903 Hillsborough Street
Hours: Tuesday- Saturday, 10 am-5 pm
Admission: FREE
The Gregg is a museum that didn't initially start with the idea of becoming a museum! Originally The Gregg Museum of Art and Design was home to NC State's Visual Arts Program.
The Gregg was renamed in honor of its most incredible supporters, John and Nancy Gregg, who started "The Friends of Gregg" in 1983 to enhance the experience of the museum. Finally, in 2007, the Museum was renamed The Gregg Museum of Art and Design.
Today the museum houses over 35,000 objects in its permanent collection. Collections include the widest variety of "outsider art" in North Carolina, including textiles, ceramics, paintings, architectural designs, archeological artifacts, modern furniture, photography, and sculptures.
Pope House Museum
Address: 511 S. Wilmington Street
Hours: Saturdays 9 am-4 pm, Sundays 1 pm-4 pm
Admission: FREE
Home to one of the most influential African-American families in Raleigh in the 1900s, The Pope House Museum is the previous home to Dr. Manassa Thomas Pope.
The house offered the original furnishings and artifacts when Dr. Manassa Thomas Pope resided in the home. Dr. Pope would best be remembered as the first African-American man to run for Mayor in Southern Capitol City.
Educational programs are offered at the museum to engage students and immerse them in an interactive and hands-on approach to enrich the minds of some of Raleigh's younger generation. The goal is to teach them more about the culture and foundation of the City of Raleigh's history.
Raleigh Dairy Heritage Museum
Address: 301 Dairy Lane
Hours: By appointment only for groups of 10 or more
Admission: $15 per person
The Raleigh Dairy Heritage Museum is one of a kind! The museum is an interactive experience for visitors to explore and understand how a dairy farm operates. You will have access to the Raleigh Museum and the NC State Dairy Farm when you visit.
The museum also honors the Kenan family, who helped create the educational experience at this NC State Dairy Farm. One thing to know about this museum is that it is only open to groups of 10 or more by appointment. So, be sure to plan your visit to this museum accordingly!
They are starting with teaching their visitors how to take care of their cows, how milk is made, and the products they make with the milk. You won't want to miss their ice cream made from their cows- they have branded it "Howling Cow" Ice cream.
As you indulge in your ice cream, patrons can keep the educational experience going for future visitors! The proceeds of the milk and ice cream sold on-site support research and educated future dairy farmers.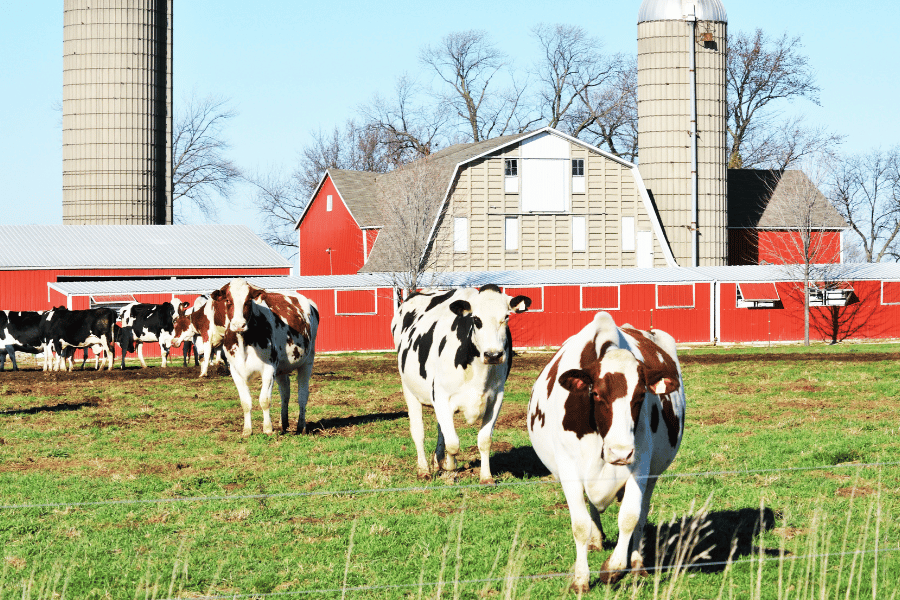 Ray Price Legends of Harley - Drag Racing Museum
Address: 1126 S. Saunders Street, Raleigh, NC
Hours: Monday- Friday, 9 am-6 pm; Saturday, 9 am-5 pm, Sundays 12 pm-4 pm
Admission: FREE
The Ray Price Legends of Harley Drag Racing Museum is one for any motorcycle lover! Here you will find the museum located on the second floor of the showroom of Tobacco Road Harley Davidson's dealership.
Here they will showcase some of drag racing's most memorable moments. Whether they were record-setting drag racers or those who tried some of the most challenging of launches, you will see each display tell a story.
Each display includes their clothing, trophies, license plates, and photos documenting each drag racer's accomplishments. One racer in particular that is showcased is Jim McClure. McClure holds 19 National Championship records, along with many more in addition to that!
If you're into drag racing and the history of some of the most memorable drag racers of their time, you will want to check out The Ray Price Legends of Harley- Drag Racing Museum the next time you're in Raleigh.
Museums in Raleigh - Final Thoughts
We hope this article has given you some good ideas to add to your list the next time you plan a museum day in Raleigh. Raleigh has become a city of the arts, with various museums to appeal to any taste! One of the best parts about many museums in Raleigh is that they are free to visit, making this an excellent way to pass the time and feed your brain!
If you know somebody who is considering moving to Raleigh and wondering what museums Raleigh has to offer, please share this article with them! Check out some of our other local area guides, including the best restaurants in Raleigh, the best vegan restaurants in Raleigh, things to do in Raleigh, the best coffee shops in Raleigh, and the best apartments in Raleigh! 
If you know someone looking to buy or sell their home, please contact us, and we will connect you with one of our elite agents. We are happy to help answer any home-buying or selling questions!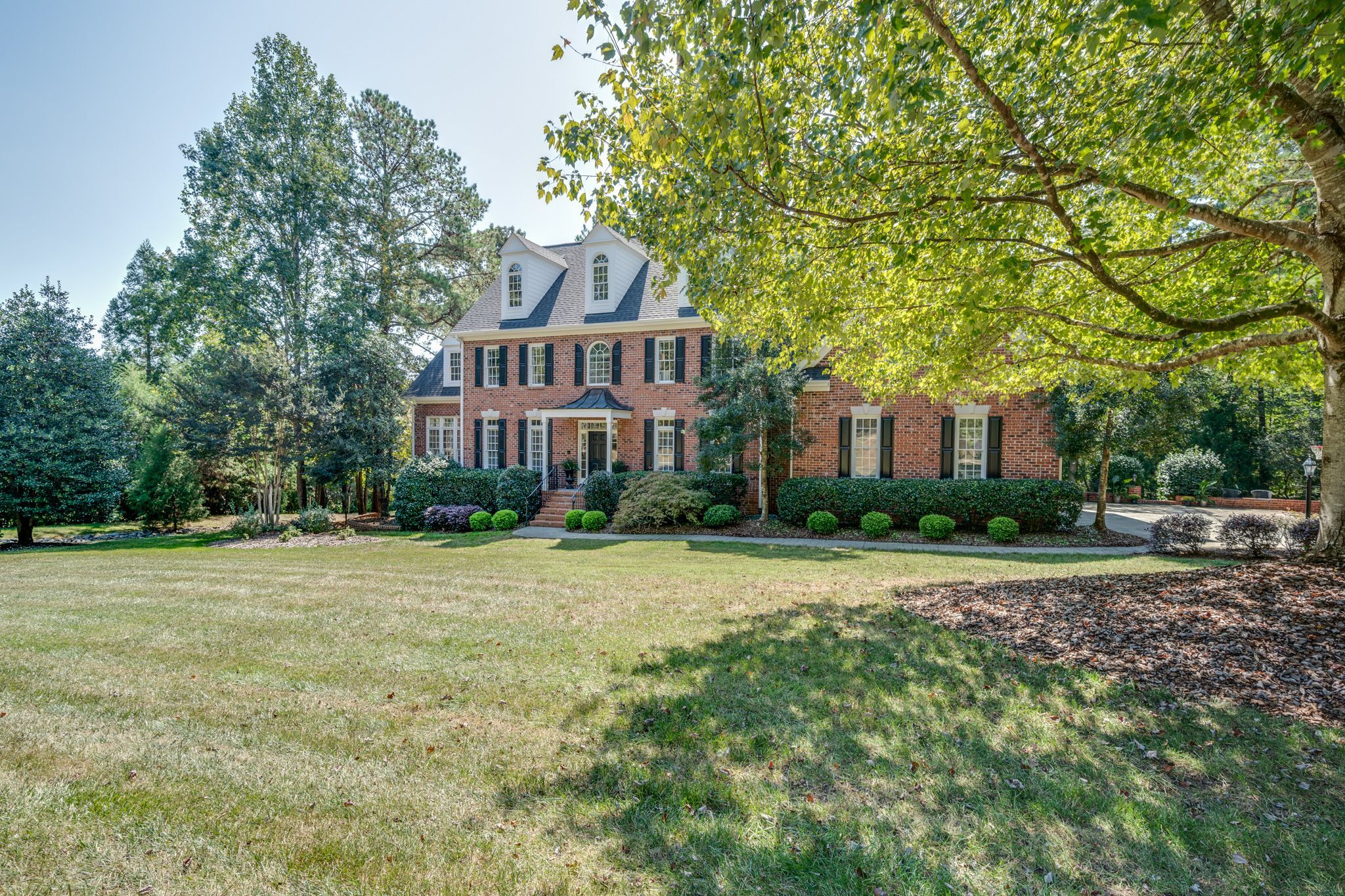 Find your new home
Search real estate and homes for sale