11 Best Neighborhoods in Cary, NC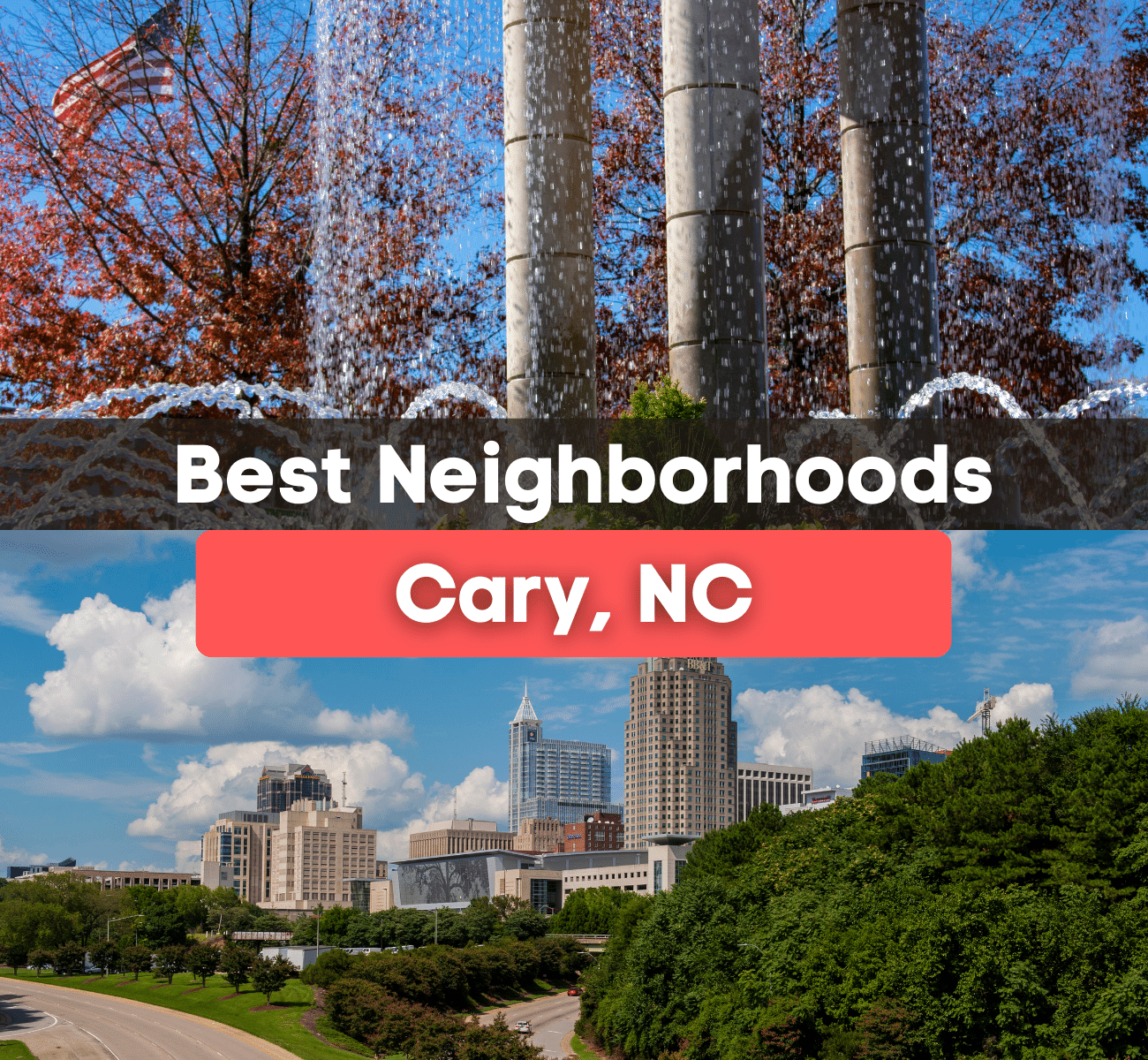 Best Places to Live in Cary 
What are the best neighborhoods in Cary, NC? Here are 11 great places to live in Cary! 
Cary is an excellent place to live for families and is considered one of the most desirable places to call home in the Triangle area. Recognized as one of the best places to live in North Carolina, Cary offers a low crime rate, proximity to Downtown Raleigh and Research Triangle Park, and beautiful homes for sale. 
If you're looking for the best neighborhoods in Cary, NC, you should contact us and let us know exactly what you're looking for in a neighborhood. The more information you give us, the more we can personalize the right Cary neighborhoods to your lifestyle. There are so many different types of homes, neighborhoods, and price ranges in Cary, and once we know what your priorities are, it will be easier for us to help you find a great home.
One of the first questions you'll need to ask yourself is if you'd prefer to buy a new construction home in Cary or in a mature neighborhood, likely with larger lots and more trees.
So what is it about Cary, North Carolina, that has so many people moving to Cary? Aside from the long list of accolades and awards, Cary has won over the last few years, the people, the affordability of homes, the nice weather, and the friendly communities are all a part of what makes the city so great. 
History of Cary
The seventh-largest municipality in North Carolina, Cary, is in both Wake and Chatham Counties. Cary is the second-largest municipality in Wake County, following Raleigh, with a population of over 176,000 and the second-largest town in the United States.
What many people need to learn about Cary is that it is actually three times larger than Chapel Hill. Also, companies like SAS and Epic Games (creators of Fortnite) have their company headquarters in Cary, just off Exit 285.
Cary is the town that first comes to mind when folks talk about schools because they are by far the best of the best between Cary, Apex, Holly Springs, and North Raleigh. The schools and the jobs are what bring most folks to Cary in the first place.
Finding a job in Cary tends to be easier than in most parts of the country and certainly easier than in most other towns, thanks to how quickly the area grows. The entire triangle is growing swiftly, and with so many significant tax breaks for businesses, it's an excellent place for companies to move to and set up shop. Cary also offers some of the best restaurants in the area. 
The Raleigh-Cary area was recently ranked as the number two best place for quality of life in the world, and it was also ranked as the most affordable technology area in the United States. 
For those of you who work in the tech industry, you will love living in the Cary area. 
The triangle area comprises Raleigh, Durham, and Chapel Hill, even though Cary is the third-largest municipality in the Triangle. With local universities such as NC State University, UNC, and Duke University, the Triangle area is known for its incredible education and commitment to excellence.
Cary is located west of Raleigh, south of Morrisville, and North of Apex and Holly Springs. The city is just east of Jordan Lake and southeast of Durham. While Cary's growth may be intimidating to most folks, it differs from other areas where it's overdeveloped.
The town is vast and offers plenty of greenways, walking trails, and public parks that are well-maintained and family-friendly. There is always something fun to do in Cary for all ages. 
Consistently ranked as one of the safest cities in the United States, your chance of becoming a victim of property crime in Cary is one in 103, and your chance of becoming a victim of violent crime in Cary is one in 1,331.
Ranked as one of the top 10 safest cities in the United States, Cary certainly offers one of the best values in the country regarding the quality of life the town has to offer.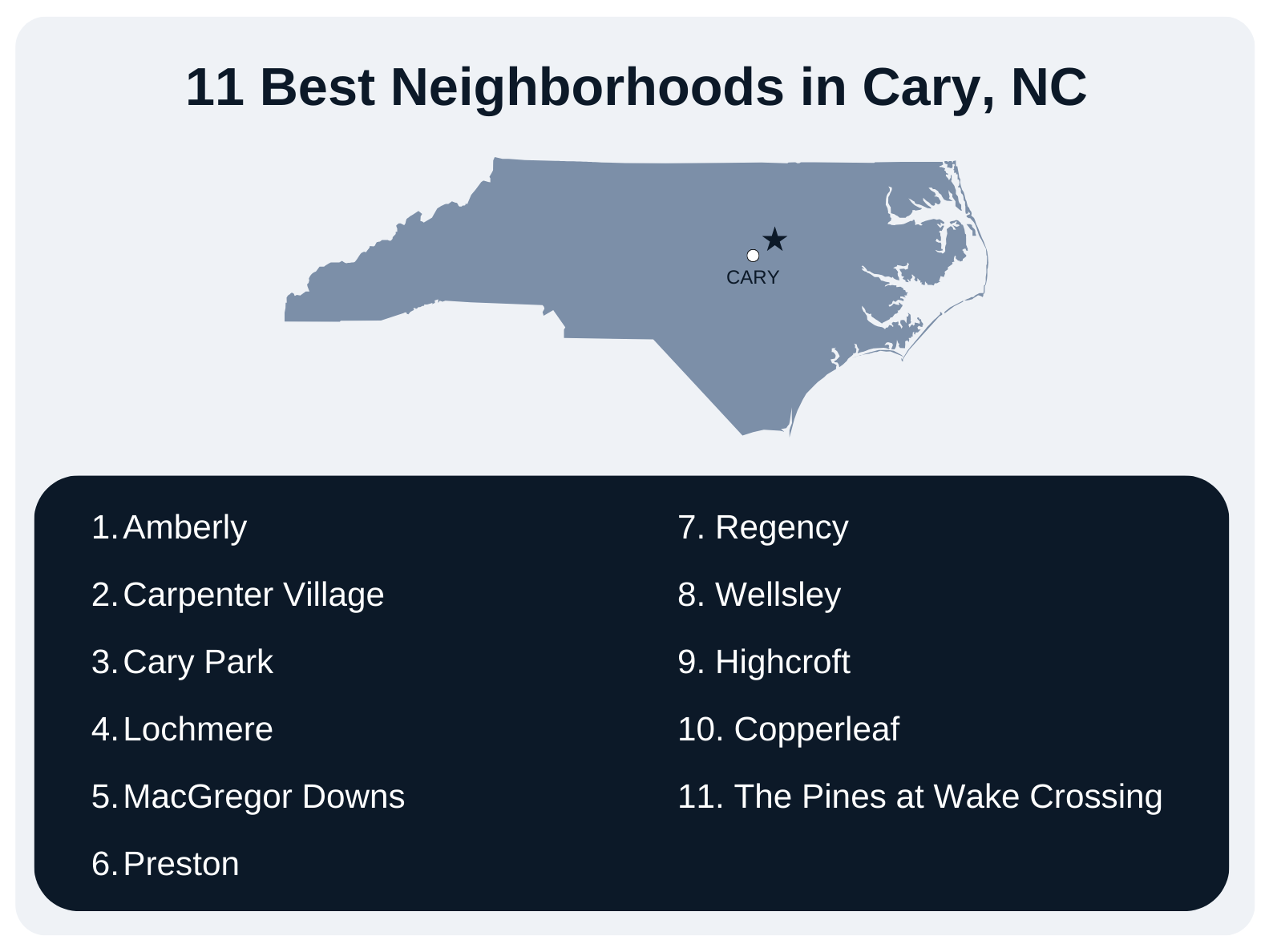 Here Are the 11 Best Neighborhoods in Cary, NC
In alphabetical order, here are some awesome subdivisions in the city of Cary with information on local favorites: 
Amberly
If you're moving to the Triangle area, one of the great neighborhoods of Cary, North Carolina, that you must check out is the Amberly subdivision. During the late 1900s, with Cary's explosive growth came opportunity.
In 1995 Amberly was zoned, and the master plan was set. Amberly was set to be converted from 16 acres of farmland to what it has become today, 1100 acres with the potential to fit over 5000 residential properties.
It was in the mid-2000s that the neighborhood of Amberly started to develop. While the entire Triangle economy was stalling, so was Amberly since it looked like the development would be put off for a while.
Once the economy began to turn, new money came to the area, and the development was back underway. There are now 2500 residential homes in Amberly, with plans to continue the development.
There are several neighborhoods within the Amberly Subdivision, including:
Peninsula
Village Square
Village Square Townhomes
Local Favorites: 
Enjoy fresh food, excellent service, and a wide selection of craft beers at Amberly Local. 
Mirchi's Indian Kitchen and Bar is a fantastic spot to get authentic Indian food for lunch and dinner. 
DICED Salads, Wraps, and Bowls is a locally-owned restaurant specializing in healthy food, highlighting fresh ingredients.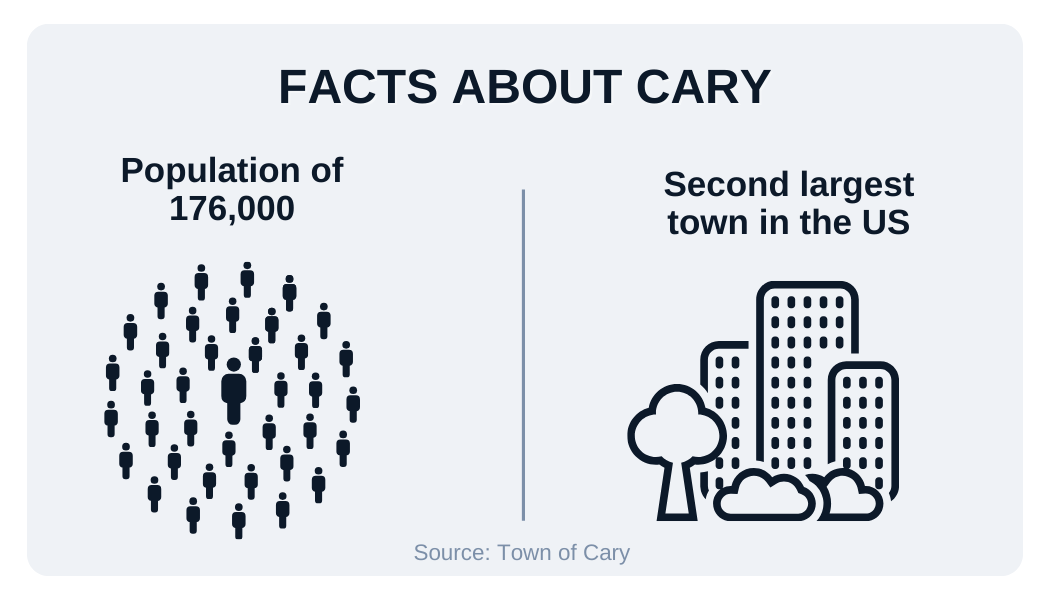 Carpenter Village
Carpenter is a small community in Cary, NC and located in western Wake County, North Carolina. The community is named after William Carpenter, the first settler in the area, in 1865. Carpenter was also a stop on the former Durham and Southern Railway.
The unincorporated community is located at the intersection of Carpenter-Upchurch Road and Morrisville-Carpenter Road, just east of NC Highway 55.
Carpenter is a small 16-acre community with homes in the neighborhood ranging from the low 100s to just around one million.
Local Favorites: 
Enjoy small plates and glasses of wine at Catalan Tapas Bar. 
Specializing in gourmet burgers and American favorites, check out Tribeca Tavern. 
Dampf Good BBQ offers delicious barbecue and homemade southern sides. 
Cary Park
The Cary Park neighborhood is one of the top communities in Cary, NC.
West Cary is growing fast and is one of the fastest-growing areas in Wake County. Cary Park is a large reason for this growth. The community comprises families, couples, and individuals in single-family homes, townhomes, and condos.
The focal point of Cary Park is the 28-acre lake with two miles of paved trails surrounding the water. The trail allows walkers, bikers, joggers, and dogs to experience a great route to exercise. Additionally, the neighborhood features a pool, volleyball courts, playgrounds, and playing fields, with a big-screen TV and pool table featured in the clubhouse. 
The amenities in Cary Park are part of the reason the location is so desirable. Less than a mile away is Cary Park Town Center, which includes a grocery store, CVS pharmacy, medical service providers, dry cleaners, dining options, and Dunkin Donuts (for coffee drinkers).
The homes for sale in Cary Park range from the high 100s to nearly a million dollars. Real estate in Cary, NC, has been exploding with growth lately, and with top communities like Cary Park, it's easy to understand why.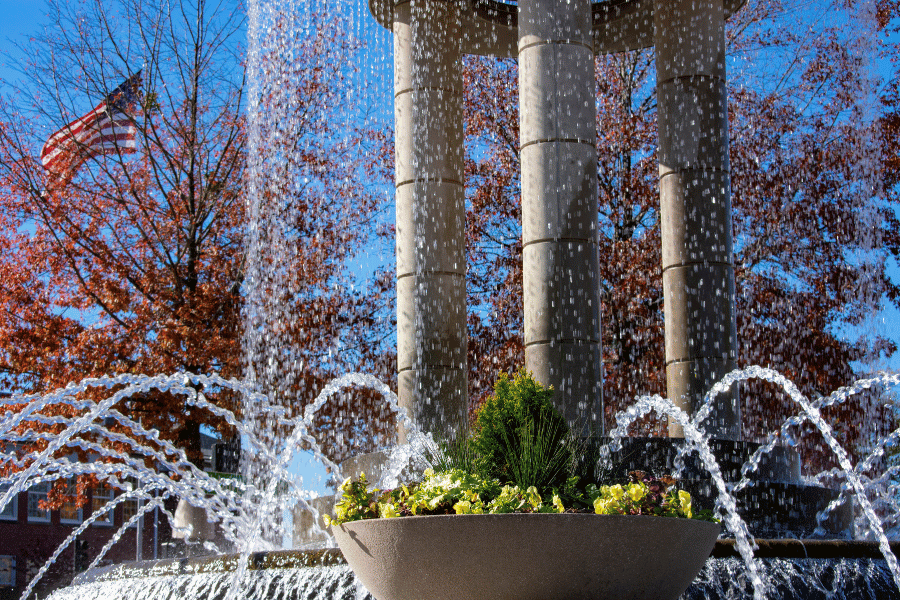 Local Favorites: 
Marla Dorrel Park is an excellent spot for the family for its picnic areas and playground. 
Fred G. Bond Metro Park is a beautiful lakeside park with playgrounds, walking trails, athletic fields, and events year-round. 
Jack Smith Park is a must-visit in Cary, featuring a splash pad, dog park, and playground. 
Lochmere
One of the best communities in Cary is, without a doubt, Lochmere. 
The neighborhood of Lochmere is one of the best and most desirable in the town of Cary, with over 2,000 homes for sale, three lakes, a pool, a great neighborhood, and endless golfing opportunities. 
If you are considering moving to Cary, NC, a drive through the Lochmere neighborhood is necessary. The lakes, the people, and the sense of community are strong in Lochmere. Several people outside walk the trails with their dogs on a nice day, kids playing, and people fishing in the lake. 
Waverly Place is just down the road and is home to Whole Foods and Cinebistro, as well as some top Cary dining and great local bars. You can learn more about the shops and amenities in Waverly Place by visiting the Waverly Place Directory. 
Several friends grew up in the Lochmere neighborhood and love it. 
Local Favorites: 
Lochmere Golf Club is an excellent 18-hole course to play a round of golf. 
Visit Hemlock Bluffs Nature Preserve for its three-mile trail system and scenic overlooks. 
Swagger Boutique is the perfect shop for clothing, accessories, and gifts. 
MacGregor Downs
MacGregor Downs is another great neighborhood in Cary for many of the same reasons as Preston and Lochmere. The community has magnificent homes, a great golf course, and terrific local amenities that make it desirable among Cary's best subdivisions. 
MacGregor is one of my favorites because the neighborhood offers excellent access to Route 1, Waverly Place, as well as green trails and nature walks that encompass the nearby lakes (MacGregor Downs Lake and Apex Lake).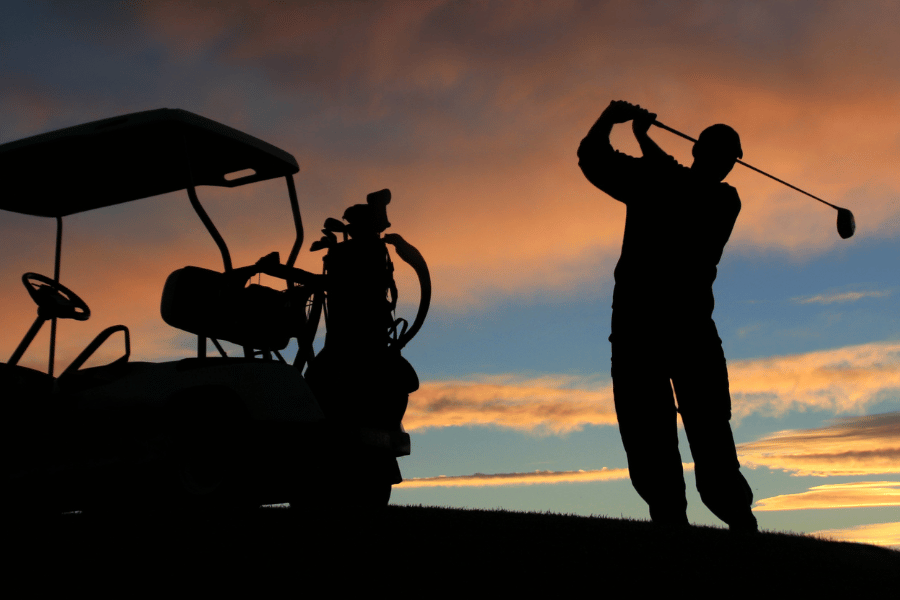 Local Favorites: 
MacGregor Downs Country Club offers a neighborhood pool, golf course, tennis courts, and great food. 
Lucky 32 Southern Kitchen offers a seasonal menu and delicious farm-to-table Southern cuisine. 
Dine at MacGregor Draft House for American fare and cold beer. 
Preston
Preston is one of the most desirable neighborhoods in Cary, NC. Preston's central location, community, schools, and amenities have given it the status as one of Cary's top, if not the best, neighborhood.
Here you can find more information on the Preston HOA. It is a golfer's dream community, with 54 holes on one of the best courses in Wake County. Prestonwood County Club offers more than just golf; it provides a dining club, a pool, and other community amenities and events.
The neighborhood of Preston is owned by SAS when the company bought the development in 1991 and helped develop it into what it is today. The Preston Development group works on several other Triangle/Wake County projects, including Chatham Park.
Homes for sale in Preston are priced between the low-mid 300s to well over a million dollars.
Local Favorites: 
Become a member at O2 Fitness to crush your fitness goals. 
Hickory Tavern offers a large selection of bar food and drinks in a casual atmosphere. 
Visit Goji Bistro for Japanese, Thai, and Chinese cuisine. 
Regency
Regency is one of the newer developments in Cary and among the best neighborhoods. The Regency website does an excellent job of educating and informing its residents as the community continues to build and develop.
The location is excellent, with easy access to Route 1, Waverly Place, Lifetime Fitness, great restaurants, and golf courses nearby. The homes for sale in Regency Park are anywhere from the low 400s to $2 million-plus. The neighborhood is considered a luxury neighborhood in Cary.
Local Favorites: 
Koka Booth Amphitheatre features musical performances, movie screenings, and events. 
Visit Cilantro Indian Cuisine for traditional Indian cuisine in a casual setting. 
Order authentic Mediterranean dishes at Sasool Mediterranean Cafe. 
Wellsley
Wellsley is another great Cary neighborhood that people love living in. Wellsley is a mature neighborhood with sprawling trees, larger homes, and lot sizes.  Located just west of the Preston neighborhood, Wellsley is close to restaurants, shopping, and entertainment and offers homes for sale starting in the 800s. 
Local Favorites: 
Doherty's Irish Pub and Restaurant is the place for traditional Irish fare and good times. 
Johnny's Pizza is known for its pizza and pasta. 
Tazza Kitchen Stone Creek Village offers indoor and outdoor dining.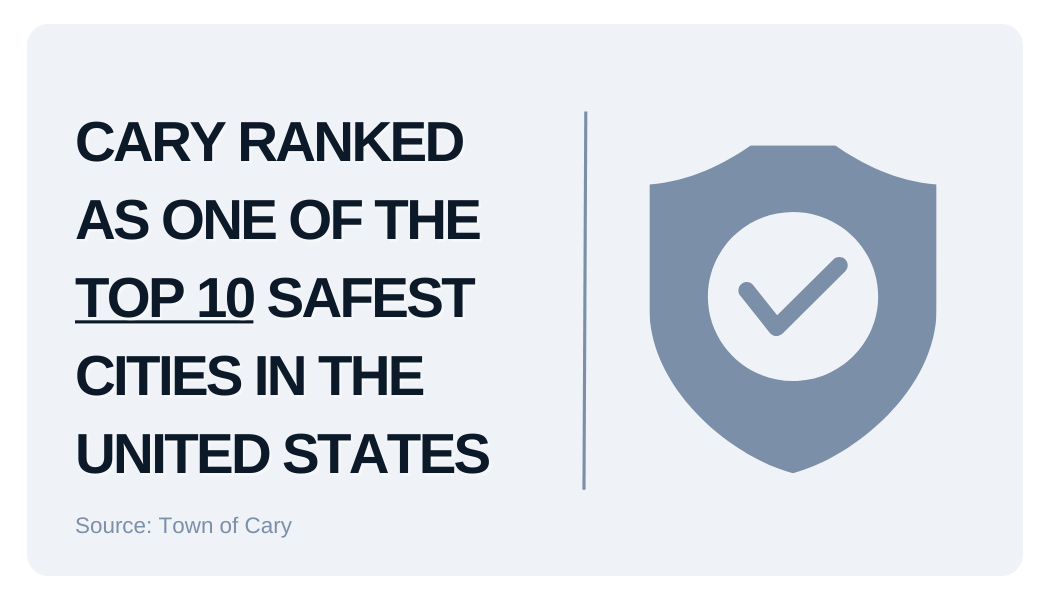 Highcroft
Highcroft makes the list of best Cary neighborhoods thanks to its family-friendly nature and the fact it, along with others on this list, feeds into the Mills Park middle school and the Panther Creek High School.
Highcroft is conveniently located and just minutes from the Beaver Creek shopping center. If you're looking for a great neighborhood with amenities like a pool and park, Highcroft is a neighborhood in Cary worth checking out with prime real estate. 
Local Favorites: 
Sophie's Grill and Bar offers excellent service and authentic Eastern European cuisine. 
Order tasty Chinese food from Fang's Kitchen. 
So Hot is a must-visit hot pot perfect for large parties. 
Copperleaf
Copperleaf is on the list of best neighborhoods in Cary, and for good reason. The entry into this neighborhood is right around a million dollars. Copperleaf is a mature neighborhood with large lots, 5,000 square feet plus executive-style estates, and beautiful mature trees.
This neighborhood is equal parts quiet, cozy, and family-friendly. Copperleaf is among the most desirable West Cary neighborhoods, close to shopping, dining, and entertainment. 
Local Favorites: 
Hibachi 88 is the perfect spot for tasty Hibachi. 
Enjoy pasta, pizza, and other Italian favorites at Ricci's Trattoria. 
Play basketball, baseball, and soccer at Thomas Brooks Park. 
The Pines at Wake Crossing
The Pines at Wake Crossing is a fantastic new Toll Brothers community with all your desired amenities. It feeds into great school districts such as Panther Creek High School.
If you want to purchase an executive-style home that you know will be a great value and a wise return on investment, look no further than The Pines at Wake Crossing.
My clients have great things to say about this Cary neighborhood and the Toll Brothers builder, in general, one of our area's top builders. If you're looking for your next home in Cary, this is one neighborhood you will want to check out!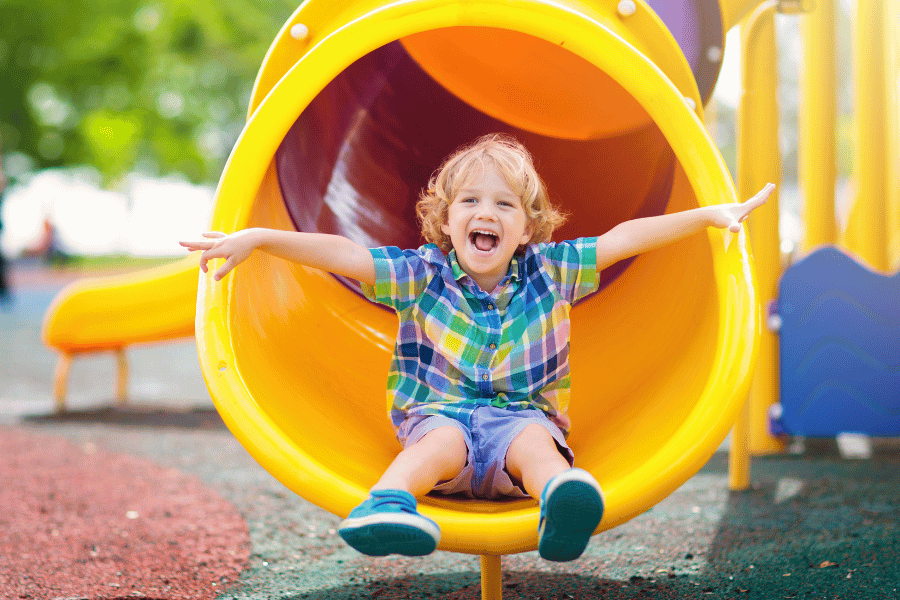 Local Favorites: 
Abbey Road Tavern and Grill offers delicious pub grub and live music. 
La Farm Bakery is the place to visit for delicious baked goods and a full cafe menu. 
Bring the kids to North Cary Park for its playground, climbing wall, athletic fields, and picnic tables. 
Additional Neighborhood Information: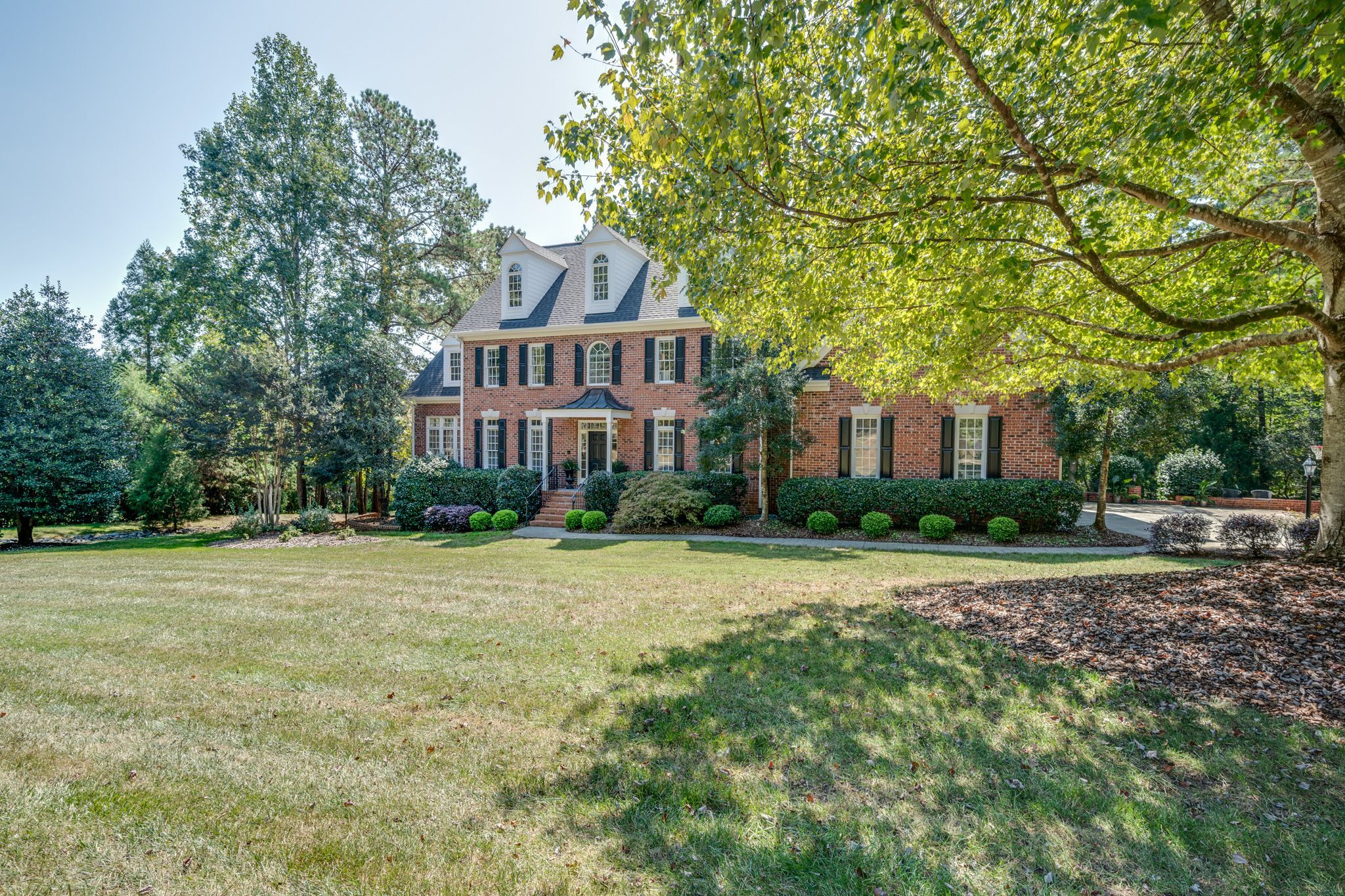 Find your new home
Search real estate and homes for sale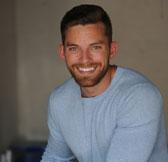 Ryan Fitzgerald
Hi there! Nice to 'meet' you and thanks for visiting our Raleigh Real Estate Blog! My name is Ryan Fitzgerald, and I'm a REALTOR® in Raleigh-Durham, NC, the owner of Raleigh Realty. I work alongside some of the best Realtors in Raleigh. You can find more of my real estate content on Forbes, Wall Street Journal, U.S. News and more. Realtor Magazine named me a top 30 under 30 Realtor in the country (it was a long time ago haha). Any way, that's enough about me. I'd love to learn more about you if you'd like to connect with me on Facebook and Instagram or connect with our team at Raleigh Realty. Looking forward to connecting!