How to Avoid Foreclosure on your House in Raleigh, NC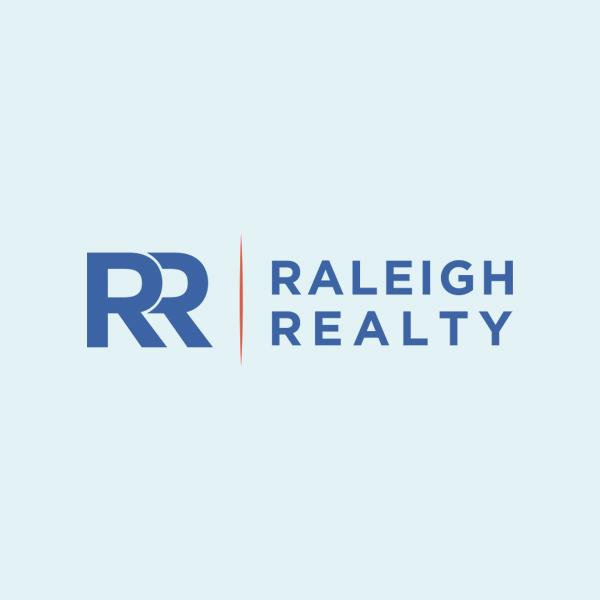 How to Avoid Foreclosure in Raleigh, NC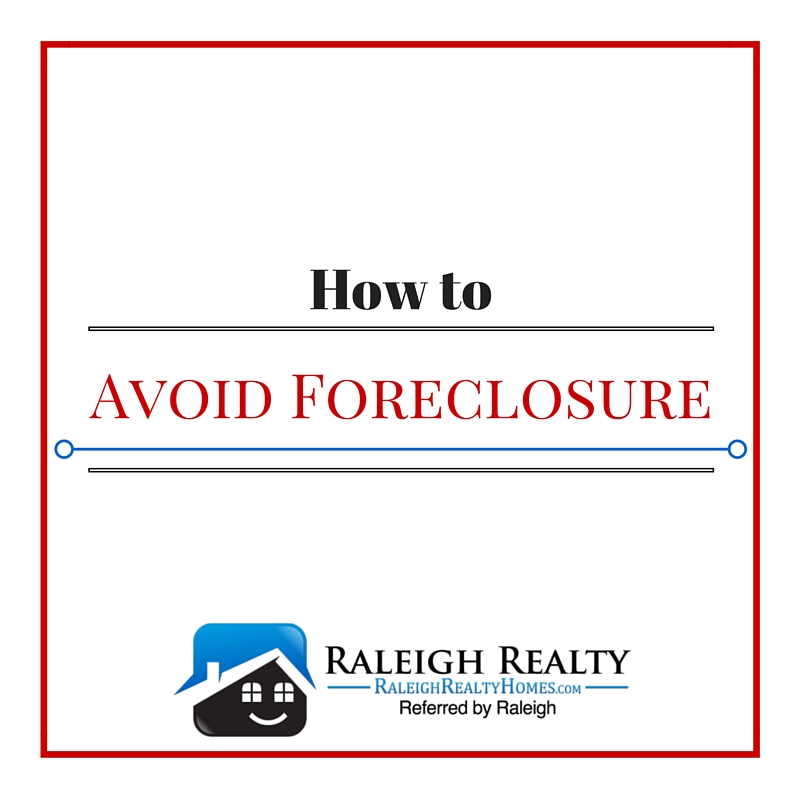 If you're a homeowner in the Raleigh, NC area and you are unable to make your mortgage payments, the lender may seize your property, evict you, and sell the home as it is written in the mortgage contract.
So how do you Avoid Foreclosure?
Talk to Your Lender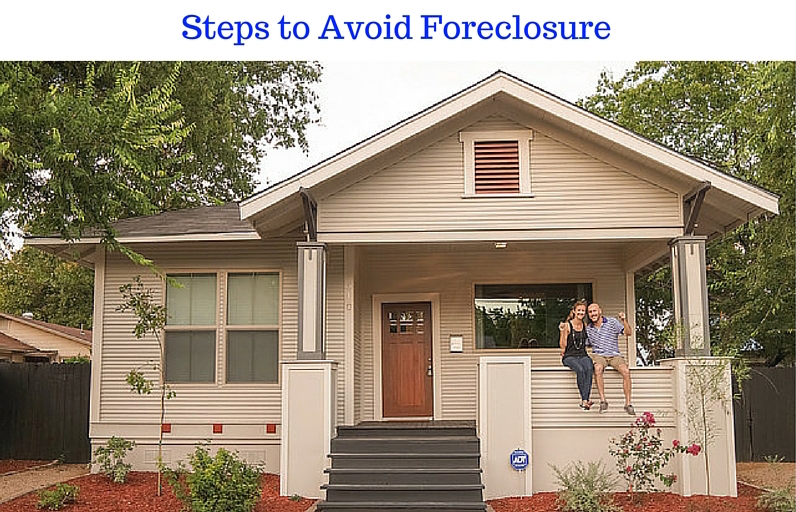 Once you begin having trouble making your mortgage payments you should contact your lender and explain to them your financial situation. This will give your lender the opportunity to work with you, and hopefully create a plan that helps you keep your house. Don't stop paying your bills, and don't wait until you can't make payments to act on your financial hardship. 
It's often that many homeowners are embarrassed or scared to tell their lender that they're having money problems. This is more common than most people think, and almost everyone will go through a financial hardship at some point in their life.
Millions of Americans have lost their homes to foreclosure in the last few years. If you're having trouble paying your mortgage, learn about the steps you can take to avoid foreclosure or to minimize your debt after it happens. Quick action is the key to success -- it can save your home and/or help protect your credit rating.
Possible Solutions with your Lender
Sometimes lenders may accept partial payments for a few months and allow you to make up the difference at a later date or redo your loan terms completely.
When you first contact your lender let them know everything about your situation, they can help. Some options your lender may give you include:
Forbearance: This allows you to make a reduced payment, no payment, or an agreed-upon amount and time period. The difference will need to be made up at a later time. Typically, the lender is going to agree to forbearance as long as you can demonstrate that you will soon receive a bonus, tax refund, or some other extra cash.
Loan Reinstatement: You agree to make up your missed payments by a specific date.
Loan Modification: The lender agrees to alter the terms of the loan so that it assists you in making your mortgage payments. An example would be that the lender may agree to add your missed payments to your loan balance and stretch it out over a longer timeframe. This may lower your payments, though it will result in more interest over the life of the loan.

Mortgage Refinancing
Refinancing your mortgage is one of the ways in which people are able to lower their monthly payments, and extend the length of their loan. Keep in mind that this extends the total amount of interest you pay as well. Some lenders will charge closing costs for your refinance that you may have the ability to roll into your refinanced mortgage, with a higher monthly payment.
Consider Your Options
Stay positive and don't give up. Millions of Americans lost their home to foreclosure over the last few years. A foreclosure will significantly reduce your credit score and will make it nearly impossible to buy a home anytime in the immediate future. The profits from selling your home don't cover the portion of you loan that is unpaid, the lender may sue you for the rest.
If you're having trouble making mortgage payments your options include:
Getting Government Help
Negotiating with your Lender
Filing for Bankruptcy
Selling your home yourself
Giving your home deed to the lender
Getting Government Help
The Government offers several options to help homeowners facing foreclosure. Two of the top programs are:
The Home Affordable Modification Program: The federal government's Making Home Affordable (MHA) program, the Home Affordable Modification Programs (HAMP), is intended to help homeowners who have suffered a financial hardship and are in danger of losing their homes to foreclosure. Under HAMP, eligible homeowners may be able to have their loan terms modified, and their monthly mortgage payments reduced.
The Home Affordable Refinance Program: Also part of the Making Home Affordable program, the Home Affordable Refinance program (HARP), help homeowners who are current on their mortgage payments but expect difficulties in the near future, and whose loans are owned by Freddie Mac or Fannie Mae. HARP allows distressed borrowers to potentially refinance their mortgages into a fix-rated, low interest rate loan.
Beware of 
Foreclosure Scams
Unfortunately, there are a lot of Foreclosure scams that target homeowners  experiencing financial hardship. If you're struggling to make your mortgage payments you need to be wary of scam operators who will promise to help you keep your home, or even sell it for a fee. There are companies that are trustworthy and companies that are rarely going to deliver on their promises.
Common Foreclosure Scams
There are different types of foreclosure scams. There are common activities among them you need to watch out for, such as:
Advises that they can stop foreclosure by "helping" you file for bankruptcy
Offers to negotiate with your lender
They ask you to sign the title of the house over to them for small rental payments
Promises to act on your behalf with the mortgage lender and refinance your loan
Instructs you to pay them directly and not the lender

 
Life After Foreclosure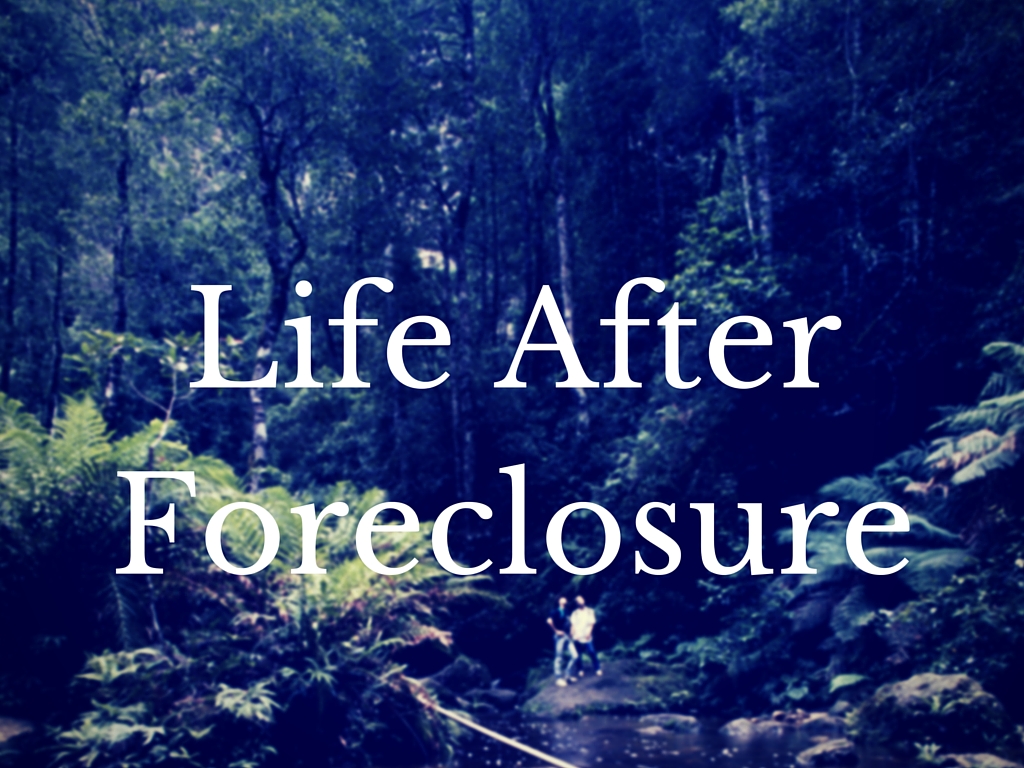 If you recently, or have at one point, experienced foreclosure, you won't be able to recover right away. There are steps you can take that will help you, and your family moving forward to homeownership by revitalizing your credit, and buying another home in the future. 
After a foreclosure your main priority is to find a new place to live. Whether that is with friends and family, or finding a temporary place to rent while you recover from the foreclosure. If you need help you can reach out to the U.S. Department of Housing and Urban Development's Office, and they will provide you with housing counseling.
Put things into perspective. There are millions of Americans who suffer from foreclosure and you will comeback. Some of my personal friends and family members have had foreclosures happen. If you have any questions on foreclosures or are considering selling your house, please let us know. We are here to help.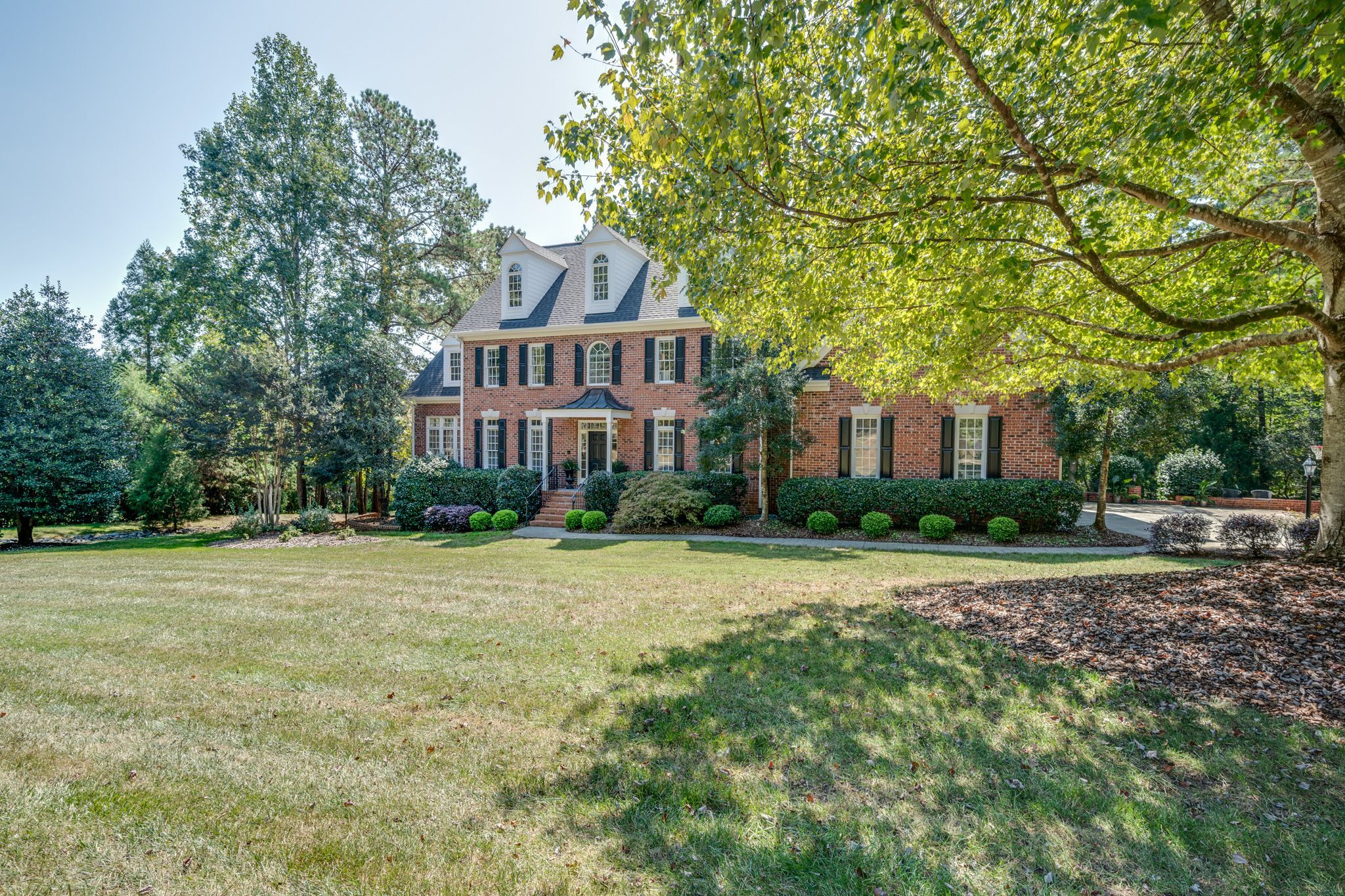 Find your new home
Search real estate and homes for sale