How To Buy a House With No Money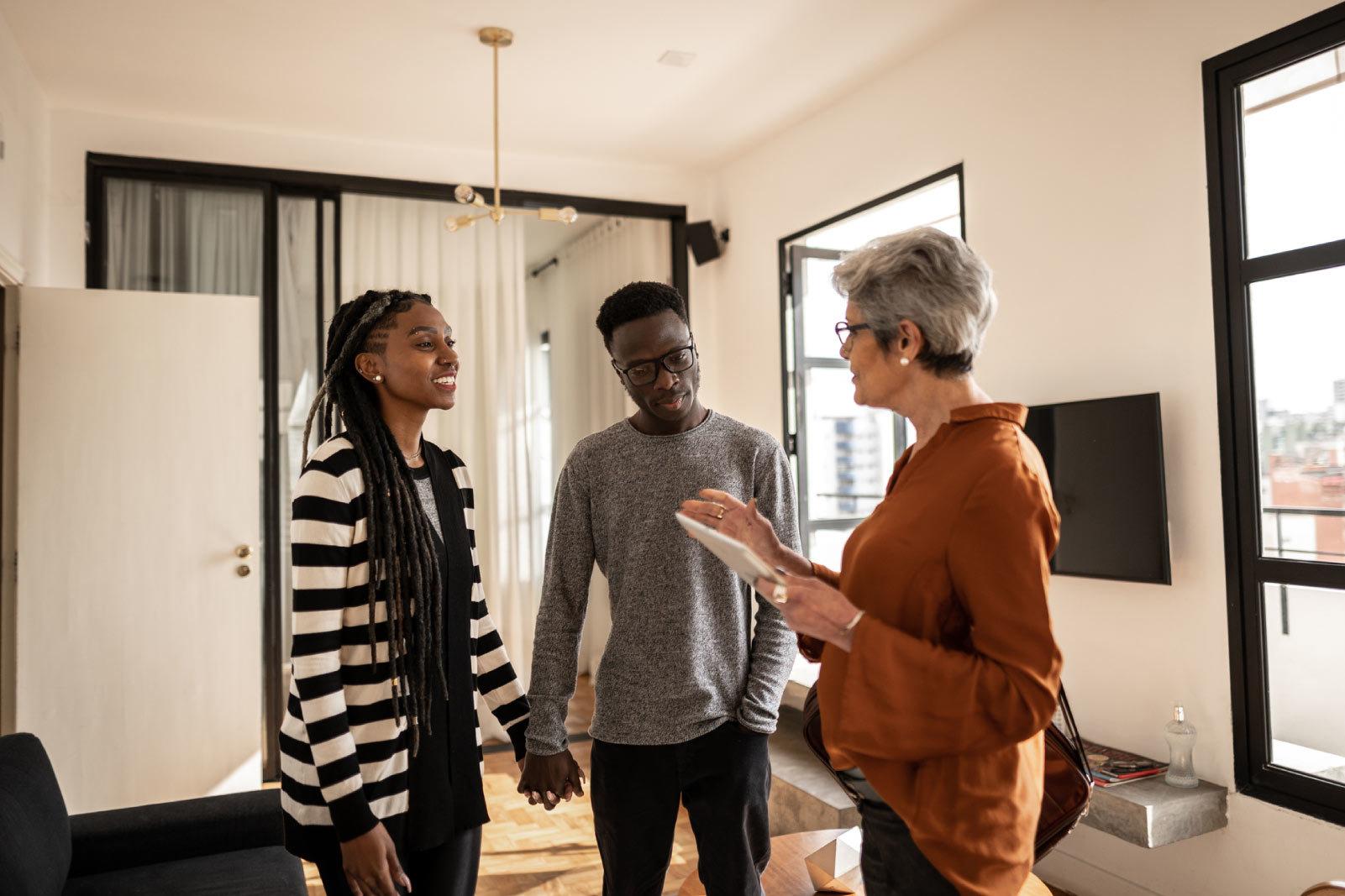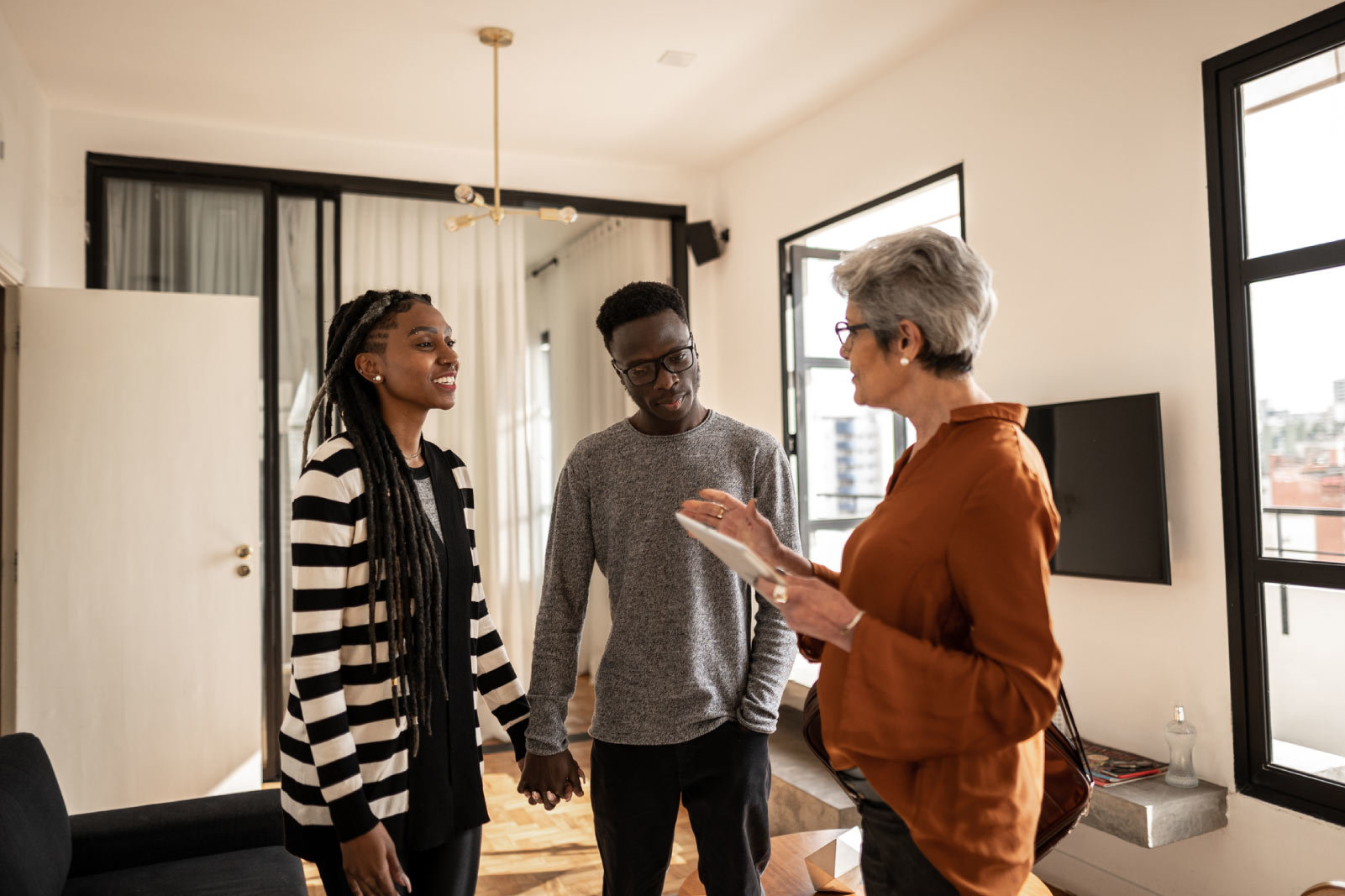 Buying a home means creating a space of your own. It's independence, hosting dinner parties, planting a garden, and a long-term financial commitment. 
If you're ready to put down roots and take that step towards home ownership — but your savings account doesn't agree — you need to know how to buy a house with no money. Is it even possible?If you truly lack the funds to front the down payment on your dream cape cod home, you can look at zero-money-down mortgages (yes, they exist!).
There are a lot of loan options when buying your home. To find a loan option that works for you, read on.
Table of Contents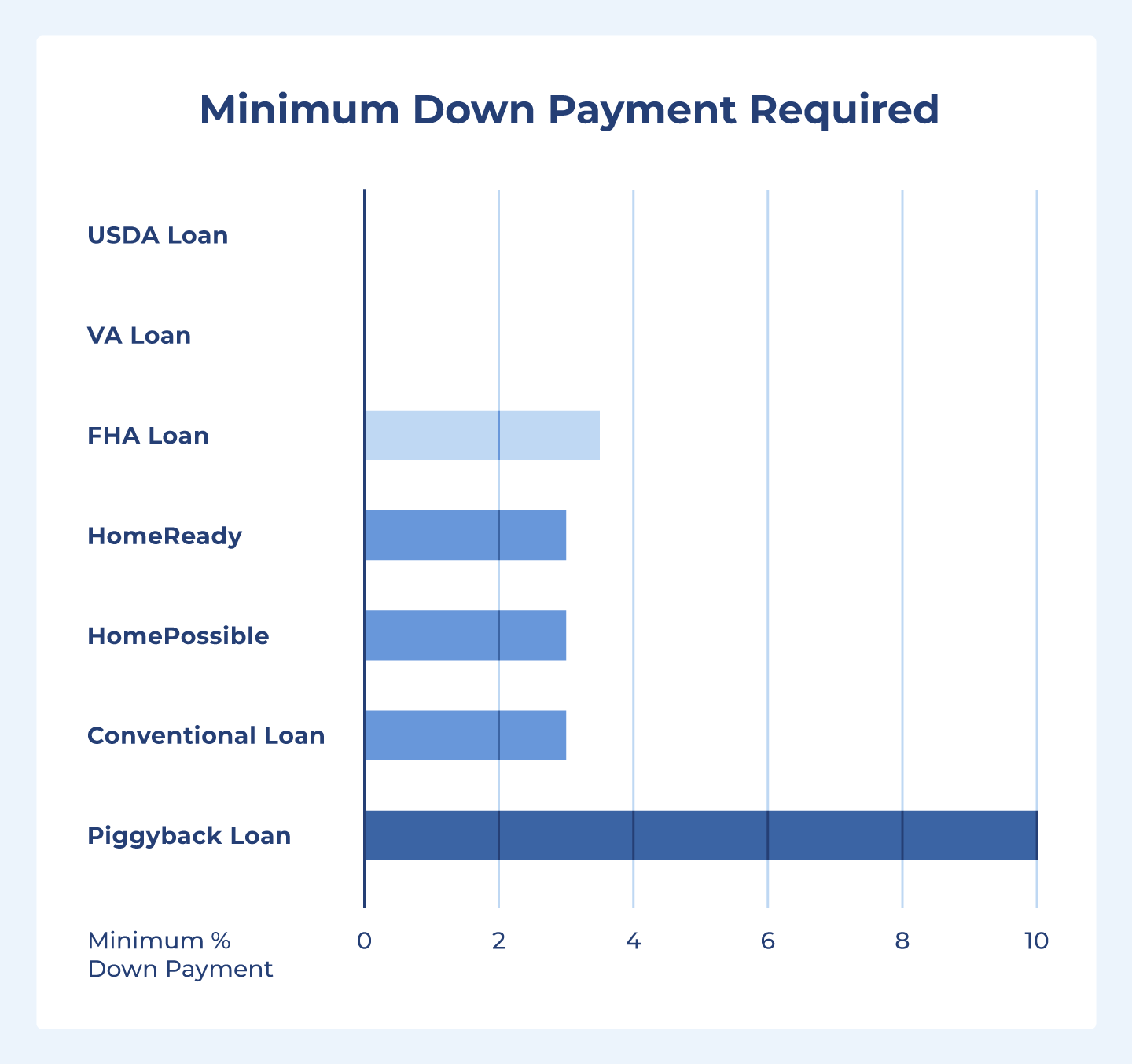 Apply for a USDA Loan
 The U.S. Department of Agriculture offers USDA loans. You may think "farmer" when you hear the term "USDA," but that isn't a requirement for this type of loan.
The program is also referred to as a Rural Housing Loan. Although the title has "rural" in it, you can apply for a suburban neighborhood home and still get the loan. This loan intends to give low to moderate income homebuyers the chance to become homeowners across the country. The caveat is that this excludes most major cities.
Requirements: 0% down payment
Pros:
Get 100% financing through the U.S. Dept of Agriculture

No down payment is necessary

Home purchase price is not capped

Favorable interest rates

Mortgage insurance fees are typically cheaper than FHA loans
Cons:
Excludes major cities from qualifying

Requires an upfront guarantee fee of 1%

Requires mortgage insurance

Income restrictions
Apply for a VA Loan if You've Served in the U.S. Military
A VA loan is a true representation of how to buy a house with no money down. The U.S. Department of Veterans Affairs backs VA loans, which were created to make homeownership more accessible for active duty service members, veterans, military spouses, and other personnel.
Among its many benefits, the VA loan offers no down payment, no mortgage insurance, and flexible qualification requirements.
Requirement: 0% down payment
Pros:
No down payment required

No private mortgage insurance required

Backed by the U.S. government

No prepayment penalties

Low, fixed interest rates

Easy qualification process

Bankruptcy and other negative credit history do not automatically rule you out
Cons:
No down payment means less immediate home equity and higher payments

Can only use it for primary residences
Get An FHA Loan 
A Federal Housing Administration loan, otherwise known as an FHA loan, is a government-backed mortgage loan. This is a great loan if you have a complicated financial history. For example, if you have debt, a low credit score, or even a bankruptcy on your record, you still have a chance to be approved for your dream home. Compared to conventional loans, FHA loans are easy to qualify for.
Whether you want to buy a house, condo, mobile home, or multifamily property, it must meet FHA minimum property standards. The FHA mandates an appraisal, which is independent of a house inspection. This is to ensure that the home is a good investment and complies with minimal safety and livability requirements.
Requirement: 3.5% down payment
Pros:
Easier to qualify for than other kinds of loans

Having a bankruptcy on your record does not dismiss your application

Competitive interest rates

A low credit score does not automatically disqualify you

Low closing costs and mortgage insurance

Debt-to-income ratio must be less than 43%
Cons:
Mortgage insurance is a requirement

Less flexibility for loan term lengths

The home must be move-in ready, cannot purchase a home to flip

Can sometimes be a slow process to close the deal

Credit scores less than 579 need 10% down
Use a HomeReady/HomePossible Program
Fannie Mae and Freddie Mac offer the HomeReady and HomePossible are known as first time homebuyer programs. These loan programs cater to people from many walks of life. Both programs are suitable for first-time homebuyers, seniors ready to downsize, younger newlyweds, self-employed people, and renters with long-term roommates who will move with the buyer.
HomePossible Program Requirement: 3% down payment 
Pros:
Very low-income borrowers are eligible to apply

You can have extra financed properties

Down payment source is flexible and includes family, employer assistance, or sweat equity

At 20% equity, borrowers can cancel mortgage insurance
Cons:
There are income limits to qualify

Need a credit score over 660

There are limits to what you can borrow
HomeReady Program Requirement: 3% down payment
Pros:
Can use the loan to purchase or refinance

Can have a credit score as low as 620 to qualify

Can apply for the program with money from non-traditional sources

At 20% equity, borrowers can cancel mortgage insurance
Cons:
Tend to have higher interest rates

There are limits to what you can borrow

There are income limits to qualify
Use a Low Down Payment Conventional Loan Program
First-time home buyers may be eligible for a conventional mortgage with a down payment of as little as 3%. However, depending on your circumstances, the sort of property you're buying, and other factors, the down payment requirements may change.
The down payment minimum is 5% if you are not a first-time home buyer. Additionally, the minimum down payment starts at 10% if you're buying a second home.
Requirements: 3-10% down
Pros:
Flexible loan terms

No home price maximums

Can get approved with a minimum credit score of 620
Cons:
Private mortgage insurance required

Stricter eligibility standards

May not be eligible if you have a high debt-to-income ratio

May not qualify if you have a bankruptcy or foreclosure on your record
Get a Piggyback Loan
The "80/10/10" program, often known as the "piggyback loan," is typically only available to buyers with above-average credit scores. It is actually two loans combined into one to give homebuyers more options and lower total payments.
A "piggyback" second mortgage is a home equity loan or home equity line of credit that you obtain at the same time as your primary mortgage. It's great if you want to put less than 20% down on a home and avoid paying mortgage insurance. 
First mortgages are frequently issued as conventional loans through Fannie Mae or Freddie Mac. 10% of the home's purchase price is the amount of the second mortgage. 
Requirements: 10% down payment
Pros:
You can avoid paying private mortgage insurance

Convenient if you're selling your current home
Cons:
You may pay more closing costs to set up this strategy

It can be a difficult and timely process to navigate

You'll have two mortgage loans

Your debt-to-income ratio shouldn't be over 28%
Look for Local Down Payment Assistance Programs
Many first-time homebuyers qualify for down payment assistance and other benefits through the state's local program. Down payment assistance programs can significantly shorten the time it takes you to become a homeowner. In some cases, making home ownership possible when it wouldn't otherwise be.
The terms will vary slightly depending on which program you apply for. And you will most likely need to undergo verification to ensure that you qualify. Depending on the program type, buyers can purchase a single-family home, duplex, townhouse, or a new manufactured home.
Requirement: Depends on program type
Pros:
Great for lower income families and individuals

Can get assistance up to 20% of the home's purchase price
Cons:
You must be a first-time home buyer

You will need to invest time taking a home buyer education course

You have to live in the house for a minimum amount of time as laid out in the terms

May not have available homes in your preferred location
Ask for A "Gift" From a Relative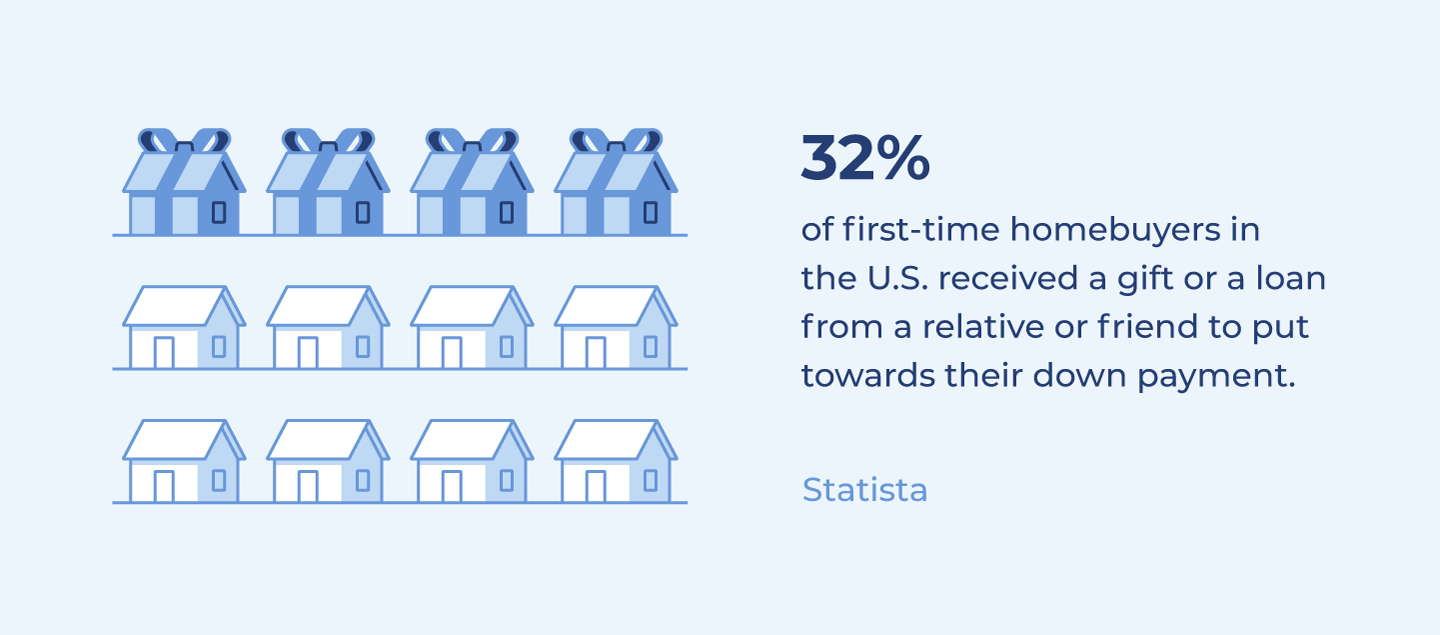 It is possible to use cash gifts for a down payment on a house. However, when receiving a cash gift, you must adhere to your lender's policies. It's important to keep documentation of any cash gifts. For an easy paper trail, request that the cash gift is in the form of a personal check, cashier's check, or wire transfer. Keep photocopies of any checks and your bank deposit receipt. 
Your deposit slip should reflect the exact amount given. As a precaution, your lender will likely confirm that the gift is genuinely a gift and not a disguised loan.  
Requirement: A relative willing to give you a cash gift.  
Pros:
You won't have to repay the cash gift

Gives a lender incentive to accept your loan application

Ability to close quickly with a down payment
Cons:
You may not have a friend or relative willing to give you a cash gift

You may feel indebted to your relative
Request the Lender Pays Closing Costs
In addition to a down payment, other costs are associated with closing the deal. Closing costs can sometimes be a hurdle to purchasing a home. You can ask your lender to negotiate or eliminate origination, underwriting, and loan application fees. 
Any time you make a significant purchase, you should negotiate to get the best deal. Your lender or seller won't offer to lower fees or waive them altogether. Neither party will voluntarily chip in and cover the closing costs. It costs nothing to make a request, which can save you a lot of money upfront.
Requirement: Negotiation skills
Pros: 
Fewer upfront costs

You could close quicker

You can use the money saved toward your down payment
Cons:
Your lender may be unwilling to negotiate or waive closing costs
Request The Seller Pays Closing Costs
If your local housing market is cooling off, negotiating with the seller to pay closing costs may be feasible. There are many situations where this could go in your favor. For instance, if the family is selling the home of a recently deceased relative and wants to make a quick sale, if the home has been on the market for a while, or if the home needs a lot of rehabilitation or renovations. 
This isn't a good strategy, however, when the market is competitive. You could potentially face bidding wars, much like what happened during the height of COVID-19. If this is the case, your request may easily get dismissed. 
If the seller rejects your request to pay closing costs, you could negotiate any necessary home repairs to make the sale.
Requirement: Negotiation skills
Pros:
Fewer upfront costs

You can use the money saved towards your down payment
Cons:
The seller may be unwilling to negotiate or pay closing costs

Making the request in a hot housing market could dismiss your future offers
FAQs
What is the minimum down payment for a house?
A conventional loan requires a 3% minimum down payment. Additionally, a 3.5% down payment is required for an FHA loan. Even 0% down payments are possible through some unique financing arrangements. However, a 20% down payment is still optimal when buying a house.
Can I buy a house with no money down?
Yes, you can buy a house with no money down if you apply for a VA loan or a USDA loan. Both options do not require a down payment. Local down payment assistance programs may also be available.
What credit score is needed to buy a house?
Ideally, you want to have a credit score of 620 or higher to begin the home buying process. If your score is lower, you may get approved for the loan but could come with a predatory interest rate. 
How do I qualify for federal down payment assistance?
The Department of Housing and Urban Development's (HUD) Housing Choice Voucher homeownership program could be able to assist you if you have a low income and need financial help purchasing your first home.
If I make a low down payment, is private mortgage insurance required?
There are some cases where you may be able to avoid private mortgage insurance if you make a low down payment (less than 20%). 
You could get your lender to pay for the PMI. There is a catch 22, however, since this route usually requires a higher interest rate.
Is a "cash gift" down payment considered taxable income?
Down payment sums over $15,000 you receive as a gift must be declared by the donor, not the beneficiary, on a gift tax return. The donor won't necessarily have to pay taxes, though.
Do I need an emergency fund before I buy a house?
Three to six months' worth of basic expenses covered in emergency savings is a good goal to shoot for. Having money stacked up could help you get through a time of unemployment or unexpected significant expenses.
While you find the loan works for you and seek the answers to your burning home-buying questions, get prepared by requesting a free credit report. Ready to buy a home in Raleigh? Search available properties.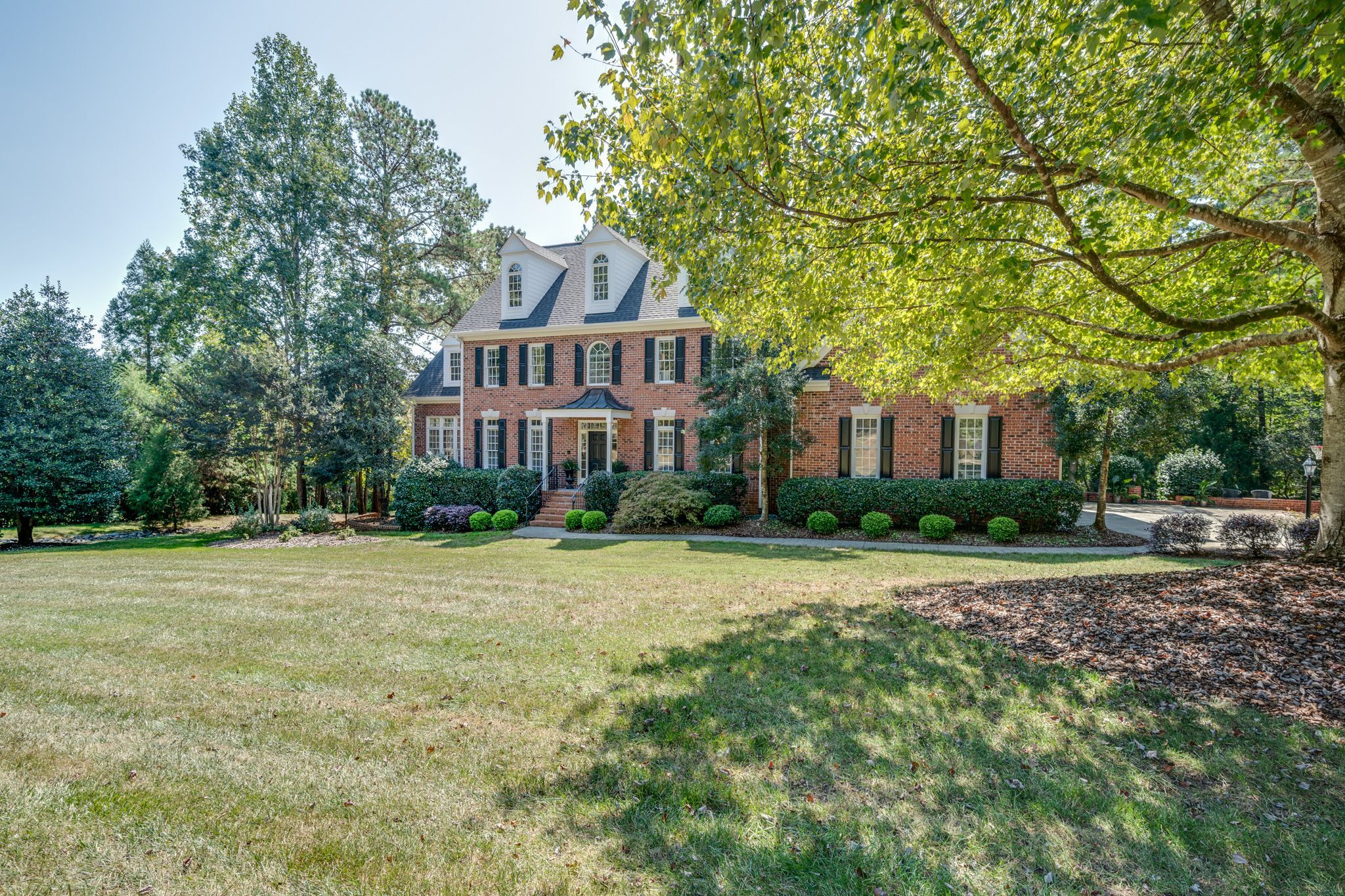 Find your new home
Search real estate and homes for sale