How to Buy a Home as a Single Mom or Dad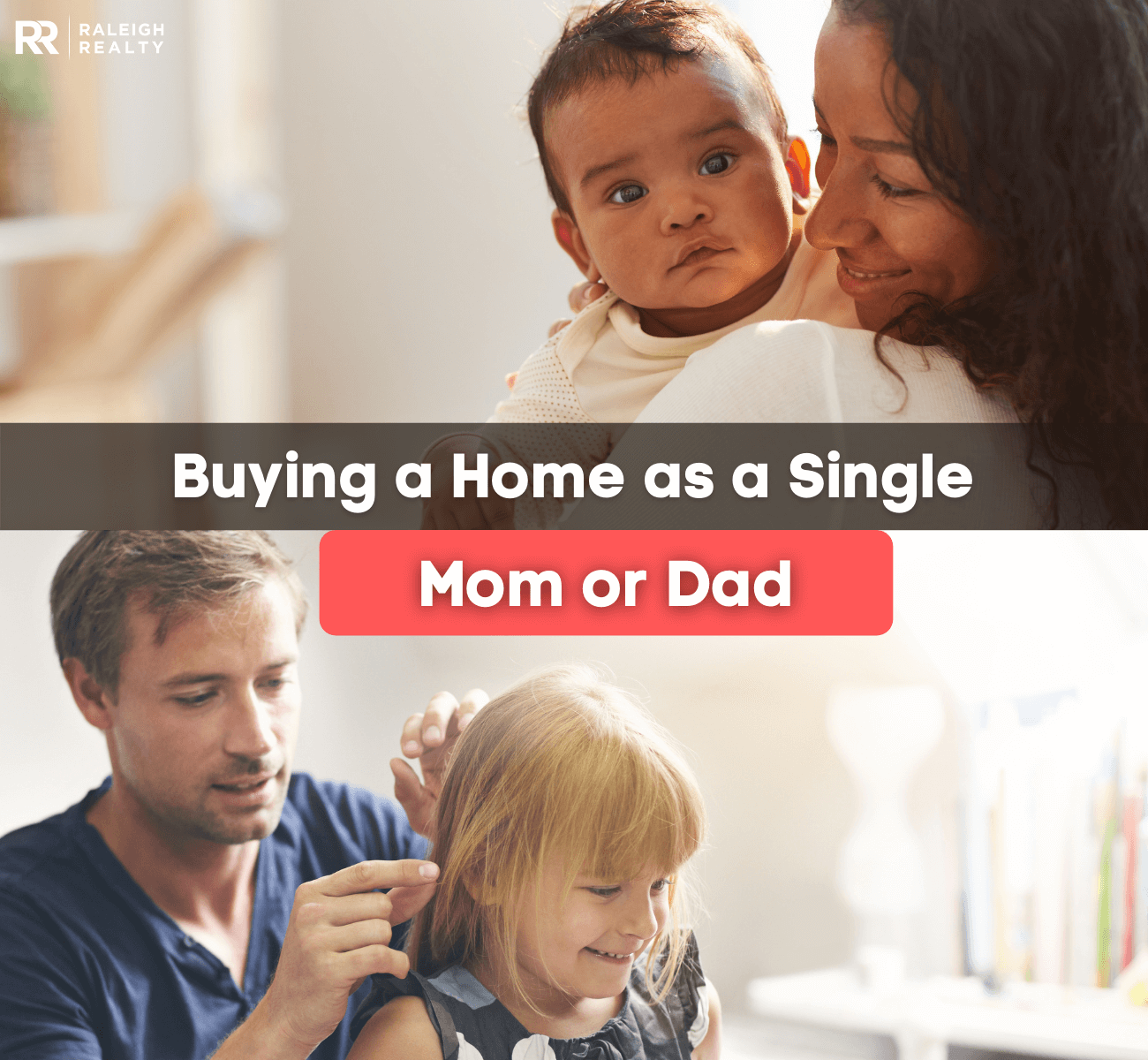 Homeownership Guide and Resources for a Single Parent
Learn more about the common challenges that single parents face when it comes to homeownership and resources to help overcome them!
Being a single parent comes with many challenges. Making sure your bills are paid, making sure you get the kids to school and sports practices, while also making sure your family (and you) are fed every day is probably about all you can mentally prepare for on a daily basis. Add in potentially buying a home as a single parent to that list, it may feel like it's too much to bear.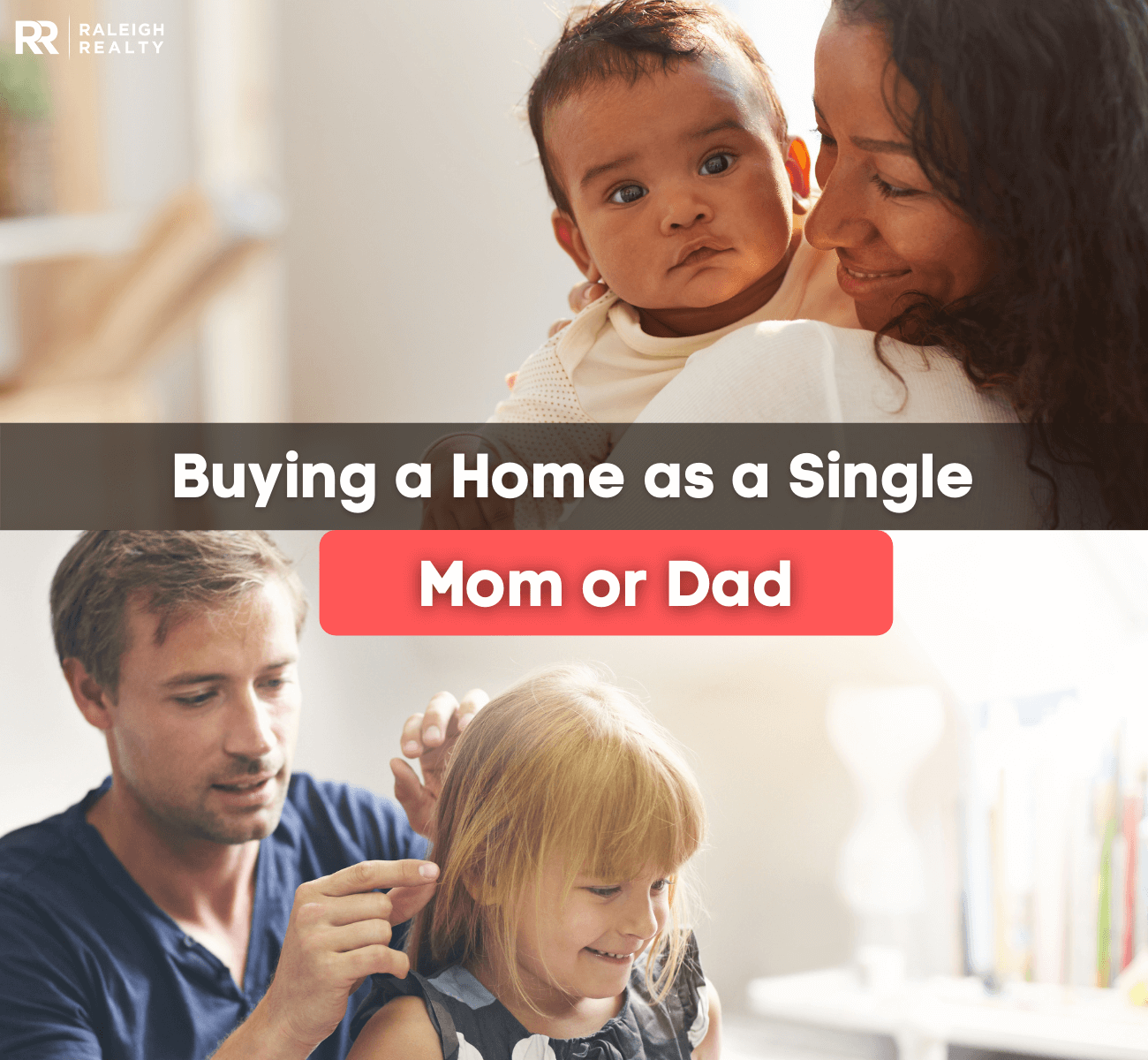 For some of us, owning a home might seem like it is impossible without two incomes for financing purposes. While two sources of income admittedly will make the process easier, there are a number of loan and assistance programs available to you that will help you purchase your perfect home even if you are a single parent.
Challenges of Being A Single Parent
Let's start with the most obvious one: you have officially gone from two incomes to one. Whether you have a fairly affluent job or not, your lifestyle is going to change. You may have concerns that this will affect your ability to own a home in a location that is safe for you and your family. You might even worry that your change in income will affect your ability to be approved for a home loan. Depending on the details that led you to become a single parent, you may have safety concerns about living alone that you never had to worry about previously. There are a number of factors that have to be taken into account when considering buying a home, but luckily there are a number of resources that are available to you that will help you through this change.
Renting vs. Owning. What Are the Advantages?
When moving to a new area, renting can seem like it is the best option for any of the following reasons:
Mobility - You are only tied to that specific location for a small amount of time. If you don't like where you are living or want to explore a new location, you can then pick up and have a fresh start in a new area when the time comes.
Maintenance - You don't have to worry about maintenance or yard work, as those are all things that a landlord or property management company would take care of for you while you are renting a property.
Yes, there are some advantages to renting, however, there are even bigger advantages that are associated with being a homeowner that needs to be kept in mind.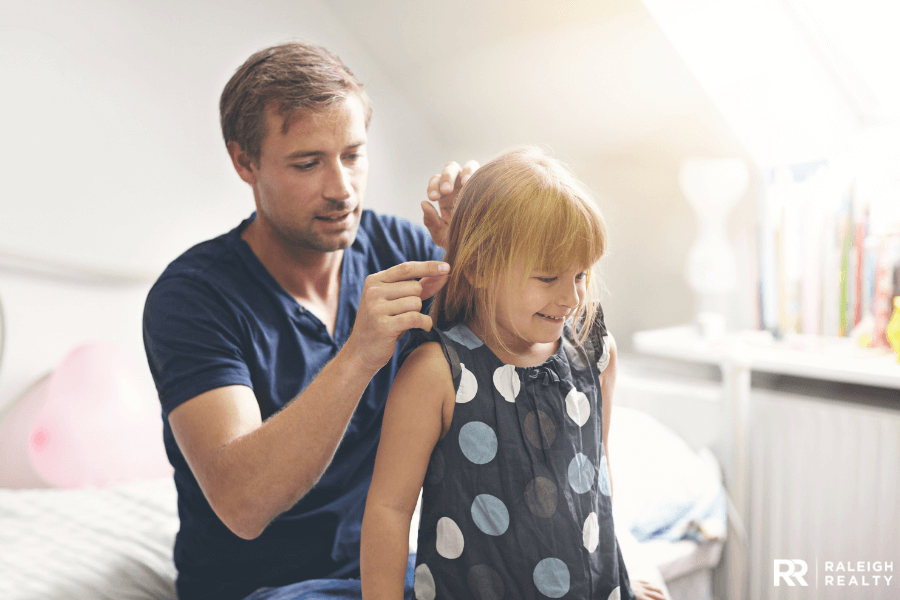 Buying a Home as a Single Parent
Buying your own home is the American dream for many. If you are a single parent, it may hold an even higher value to you to know that you can provide something permanent for your family. The buying process can seem very overwhelming for some, but it is not impossible.
When considering making a move with your family, one of the first things you will have to do is envision your perfect home. More than likely one of the first questions you will receive once you begin working with a real estate agent is what you are looking for in your ideal home.
Do you want to be in a specific neighborhood? -  Do you want to be within walking distance of parks and recreational activities? Or maybe you prefer to be close to good schools or have a short commute to and from work. For the majority of prospective buyers, location is one of their top priorities.
What size house do you want? - Do you want something that you can grow into or do you prefer to keep it simple and buy something that fits your needs right now at this point in time?
Is this your forever home? - Will you want to grow old in the house that you choose to move into? Or will it be a starter home that you will eventually sell or keep as an investment property while you move into something different?
 What type of neighborhood do you prefer to live in? Do you want a neighborhood that is already a staple in the community?
These are all things you will have to consider when embarking on your house search.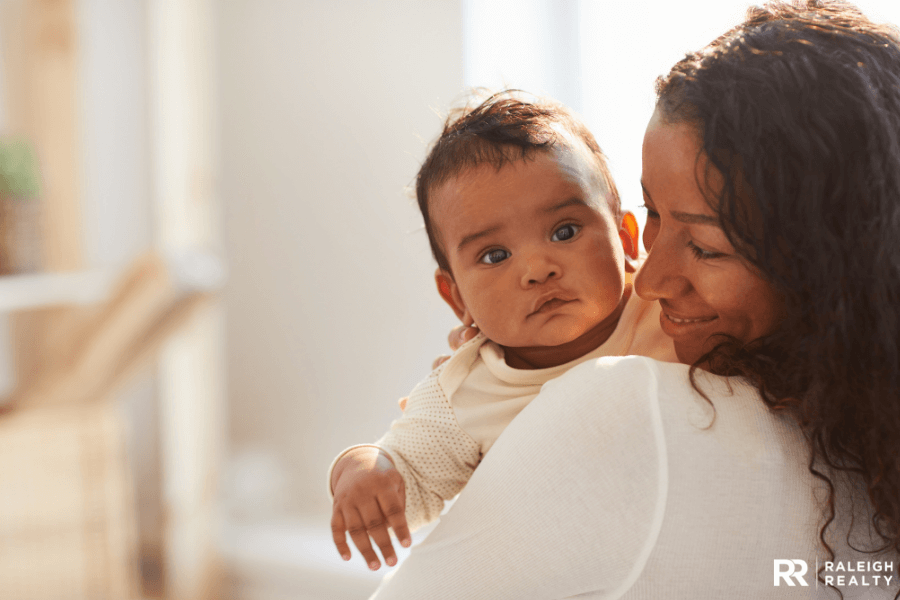 Find a Real Estate Agent
The first step to take when considering buying a home is to find a licensed real estate agent that will help guide you through the home buying process. Navigating the housing market alone can be a huge undertaking, so it is best to work with an individual who is well versed in the buying and selling process to help ensure that you have been given all the information and resources that you need to help you find a home that will best suit your needs.  Be vocal about your specifications for your ideal home with your real estate agent. In addition to educating and guiding you through the home-buying process, their job is to help you narrow down your search and find the home that checks all your boxes.
Financing Options for Single Parents
Perhaps one of the biggest decisions of homeownership for single parents is how much house you can conceivably afford, and deciding out what financing options are most advantageous to you. The easiest way to figuring this out is to go through the pre-approval with a preferred lender. This can be done through a bank or private mortgage company of your choice. This will give you and your realtor a more concrete idea of the price range that you are going to stick to once you hit the pavement to look for your new home. The following are some of the most common mortgage options provided to you by lenders: 
Federal Housing Administration (FHA) Loans - FHA loans are government-insured loans and are relatively speaking, easy to qualify for. They are an especially popular option among first-time homebuyers, whether they are single or not. Some of the benefits include low down payments (usually around 3.5%), low monthly mortgage insurance rates, and flexible credit score requirements. If you are recently divorced, but the only property you have ever owned was one with your ex-spouse, the FHA may view you as being a first-time home buyer all over again. The FHA is one of the largest mortgage lenders in the world and has helped millions of people achieve their dream of owning their own homes.
VA Loans - If you are a military veteran, The U.S Department of Veterans Affairs offers financing options for those looking to buy a home. With many of their loans, you can expect to pay no down payment, no mortgage insurance, and very low-interest rates.
USDA Loans- The U.S Department of Agriculture provides a variety of loans to those families with moderate to low incomes in the more rural regions surrounding metropolitan cities. Similar to VA Loans, most USDA loans will require low down payments, and mortgage insurance premiums are typically lower than those associated with FHA loans. There is an income limit for USDA loans, but this is usually not an issue for single parents as you will be operating off one income.
Section 502 Direct Loan Programs - These are programs that are directed towards low-income families in order to assist with an applicant's repayment ability so that they may find safe, sanitary, and affordable housing. These programs help reduce mortgage payments for a brief period of time.
National Homebuyers Fund (NHF) - The NHF is non-profit public assistance that will help homebuyers bridge the gap between down payment and closing costs requirements associated with the home buying process. The NHF will provide up to 5% of financial assistance for these costs.
Down Payment Grants - Additional down payment assistance is available through the FHA.
Individual Development Account - An IDA is a special bank account where earnings from your job are deposited and then matched from your state's TANF (Temporary Assistance for Needy Families) account. Matching your funds will help you reach your financial goals faster.
Habitat for Humanity - This is a widely known organization that works to build safe and affordable homes for families in need. Habitat homeowners are able to build their homes alongside volunteers and then proceed to pay affordable mortgages on their new homes.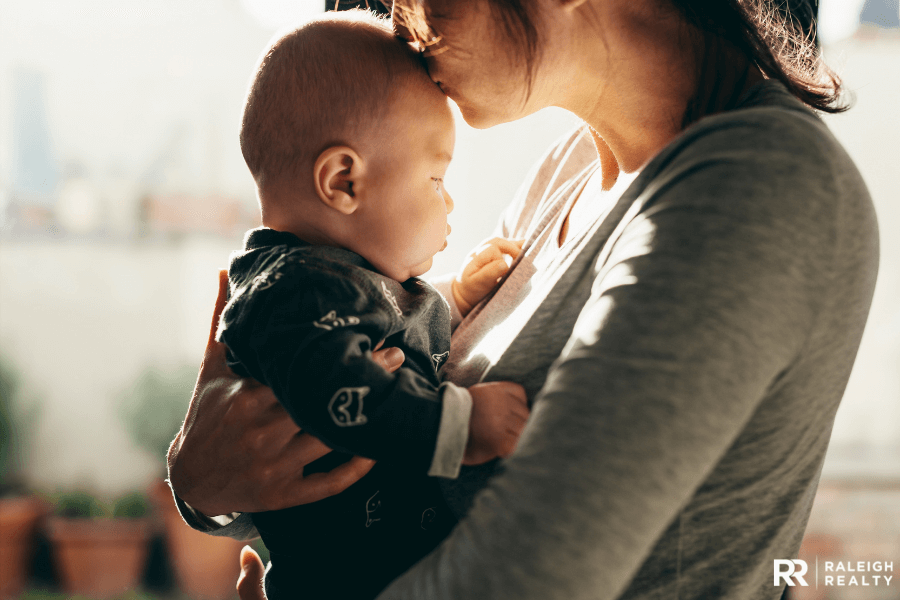 State and Local Financing Programs
Depending on where you decide to settle, there are a number of different states and local financing programs available for single parents.
Housing Choice Vouchers - Provided by the Department of Housing Urban Development (HUD), a Housing Choice Voucher can help those in need buy houses and meet monthly housing expenses. Specific income and employment requirements are necessary to be considered eligible for this type of program and you must also be a first-time homebuyer. HUD will assign you to a counselor so that they may guide you through the process.
Public Housing Agency - Public Housing Agencies are dictated by your specific state. They provide you with resources for public housing options available in your community. For more information on public housing and to determine your eligibility, you will need to contact your local PHA.
Added Costs of Homeownership
Although there are many advantages to owning a home, such as the ones listed above, there are added costs that you have to consider. Some the most frequent are listed below:
HOA Fees - Homeowner's Association Fees are generally associated with condominiums and townhomes, but they can also apply to some single-family neighborhoods.
Repairs - Unfortunately one of the facts of homeownership is that something along the way will need to be replaced. Whether it be a leak in your roof or replacing your old refrigerator, these costs will pop up periodically and should be planned for.
Yard Maintenance - Not only will this boost your curb appeal, but it also makes your home more enjoyable for you and your family! The more work you put into your home, the more comfortable you will be, which will only cause you to want to spend more time there.
Property Taxes - For most homeowners, this is the second to largest expense after their monthly mortgage payment. Property taxes help pay for improvements around the community such as funding for the public school systems, emergency services, and road maintenance and improvements. Tax rates vary from place to place and are determined by your local government.
These added fees should be noted when deciding just how much house you can afford on a month-to-month basis.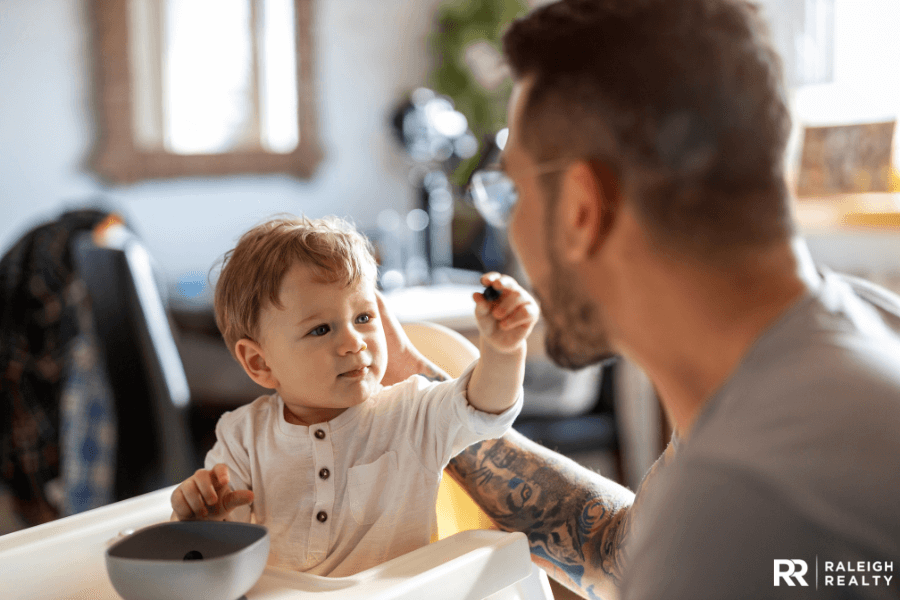 Advantages to Owning A Home
Now that we have covered some of the financial logistics of owning a home, we can move on to discussing some of its advantages.
Stability - Being a single parent, you will have many challenges to navigate that you previously did not have to worry about. Finding a home in an area that is close to good schools, people of similar age with families, and recreational activities that you can take part in as a family will provide a sense of security in your newly changing life.
Equity - This is an advantage directly related to homeownership. Small investments in your home over the course of a few years can increase your home's resale value. Something as simple as keeping up with the landscaping, adding a new front door, or a fresh coat of paint to your home can make the property more attractive to future buyers. Finding a home in an up-and-coming neighborhood will also raise the value of your home, as there will be more competition amongst future buyers to move to those areas, meaning a larger return for you if you decide to sell.
Final Thoughts on Buying a Home as a Single Parent
Although there are a lot of moving pieces that go into homeownership, especially if you are a single parent, it is not impossible. Doing your research and consulting professionals in real estate and mortgage lending will help you achieve the perfect home for you and your family.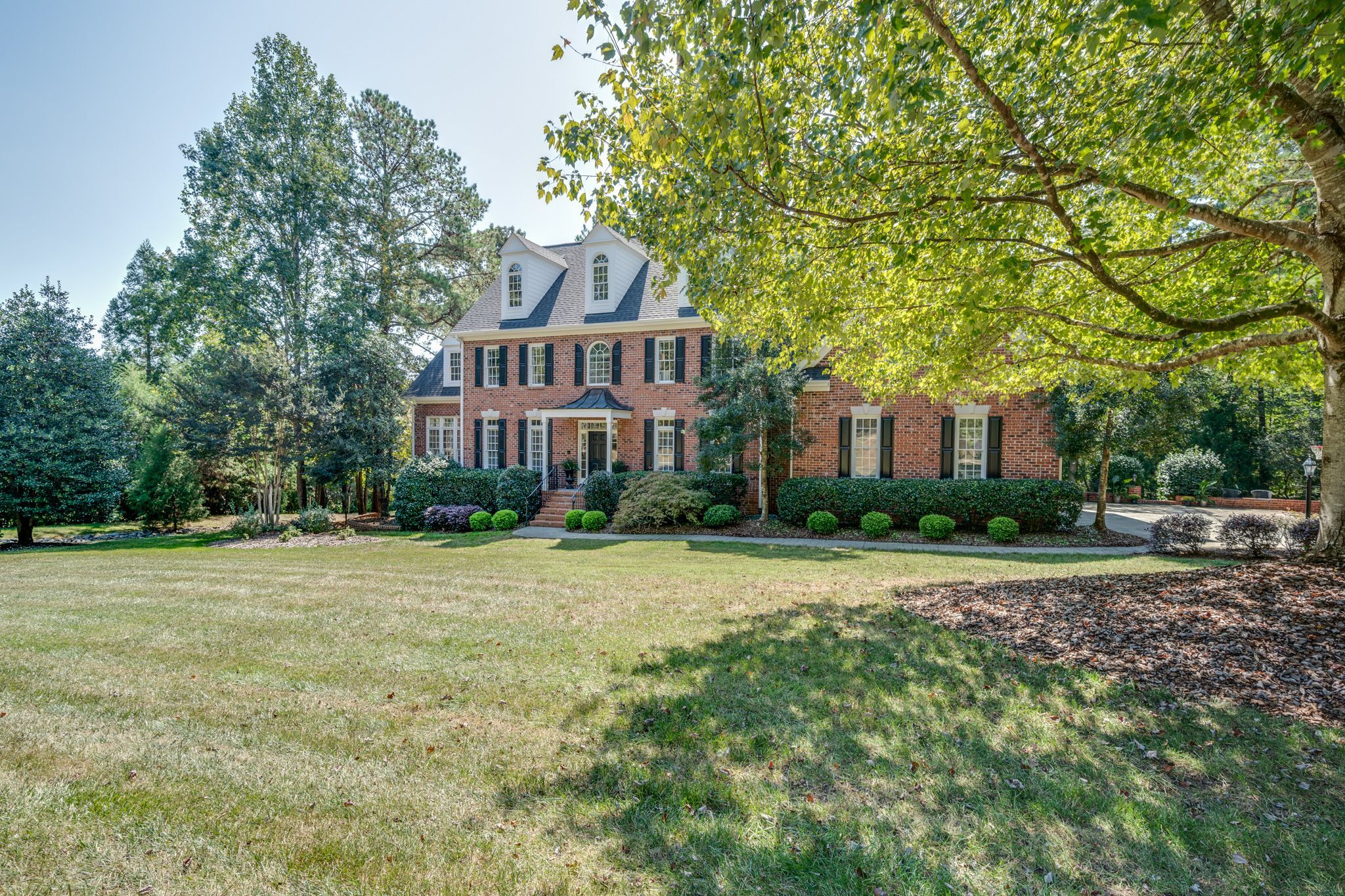 Find your new home
Search real estate and homes for sale